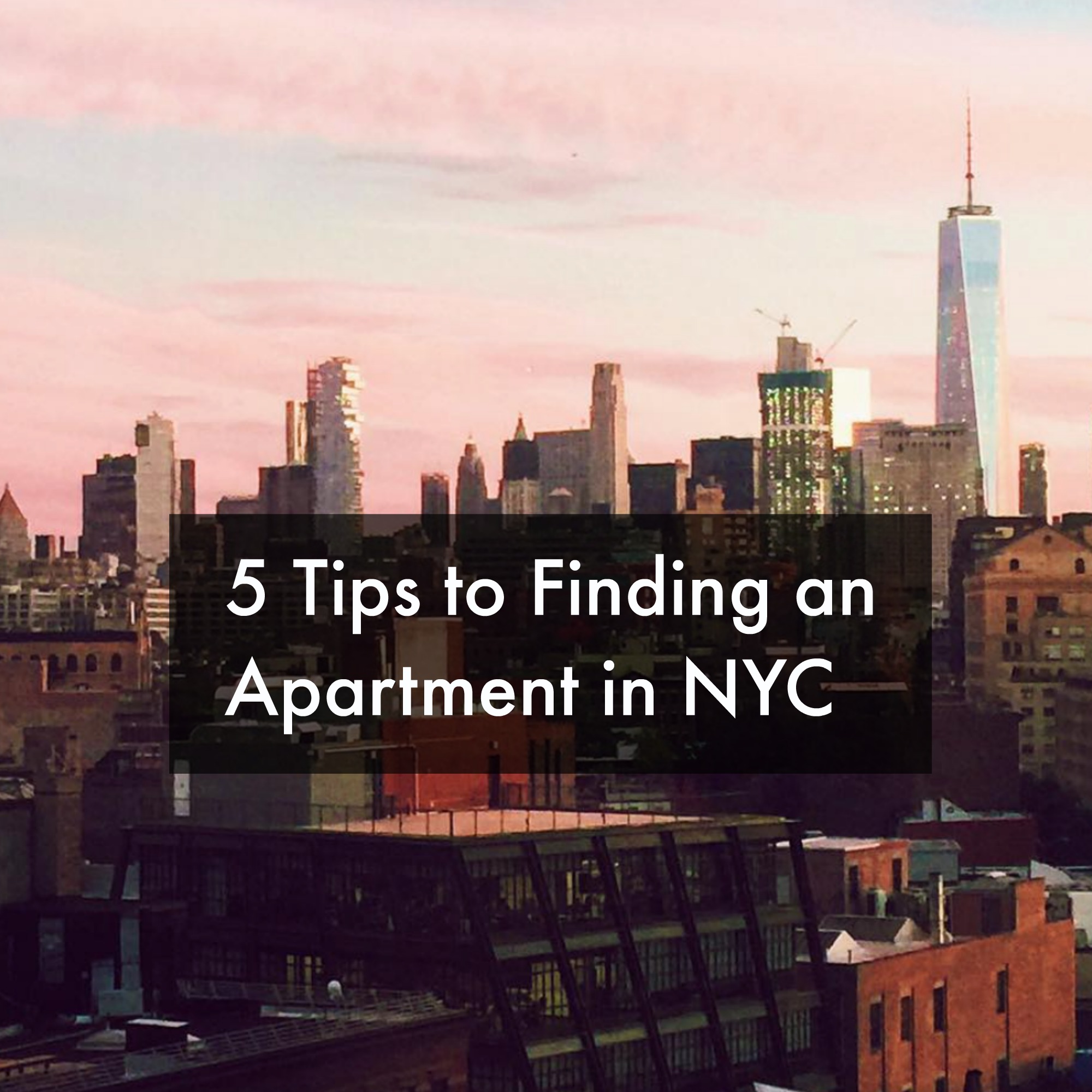 Hi y'all! Today I'm sharing a top that's asked super often on how I found my apartment in NYC and any tips I may have. I've rounded up my advice based on my personal experience, and experiences with friends as they've made the big move to the city. If you ever have any questions feel free to message me for more info, or to use the broker that I used. You can watch my full apartment tour here to see my space in Kips Bay.
1. Do extensive research. This umbrellas into quite a few different sub categories that apply so I'm going to break it down one by one. Research is the first place you have to start to figure out where you're going to be living.
Do research on what area you want to live in. I lived in NYC for two summers and knew I didn't want to live in East Village, but didn't venture out enough to know different areas well enough. I wanted West Village but couldn't find anything I liked, I'm in Kips Bay which is a super young area close to Murray Hill and it's great for my age.
Decide your budget. In NYC you're required to make 40X your rent, so if your rent is $200 (haha let me know if you ever find that), your income should be $8,000/year.
Decide what size space/square footage is livable for you. Some pictures online will seem like a ginormous apartment when in reality its teeny tiny, so know what you consider to be livable.
Decide whether you will need to have a guarantor or roommate to pay rent. If you don't make 40X your rent then you'll most likely need a guarantor. Some other ways to save money is finding a roommate and flexing a one bedroom, this usually ends up super affordable with tons of space.
Decide what you can sacrifice (i.e. location for appliances and vice versa). I always thought I would sacrifice amenities for location, until I saw a really dirty studio with old appliances, no dishwasher, and it just looked dingy. Some people are able to do that, but when I see things like old crown moldings it freaks me out so I sacrificed location for things like stainless steel appliances and a dishwasher. I recently learned though that laundry isn't a priority for me anymore because I use a wash and fold anyways to utilize my time, and that's one thing I never would have known had I not experienced it!
2. See as many options as you can. When I went apartment hunting we saw about 7 options in all different neighborhoods, some studios, some french door (AKA flexed) one bed rooms, and some true one bedroom. I quickly learned that a studio wouldn't be the way to go for me personally, but when I was looking online I thought that an option I viewed was my dream home. Once you see multiple options you'll easily be able to weed out the options that you find not up to your standards.
3. Don't stop looking even when you think that you've found "the one." When I walked into my apartment my dad immediately said it was the one, but I was a little hesitant because it wasn't in the neighborhood I had originally planned on. Afterwards I still looked at two different apartments in East Village and immediately knew that it wasn't going to get as good as the one I had seen earlier. When I went apartment hunting with my friend we looked at easily 8 apartments per day for two days. This way they would keep in the back of their mind different aspects that they wanted and things to point out at the next apartment.
4. Don't even thing about looking for an apartment until about two weeks prior to your move in date. Terrifying, I know. However, New York City real estate turns around so fast it's insane. I viewed my apartment on a Friday and it had just become available on Thursday. If you're using a broker, walking into buildings or utilizing websites like Craigslist, Trulia and Street Easy then expect things to go fast. If you use a leasing agent through a building (usually luxury buildings) then there is a little more room to wiggle based on their availability.
5. Go into apartment hunting with all of the paperwork you need. This is extremely important if you're wanting to move in ASAP. If you have your paperwork with you then you can apply on the spot. It makes the process a little easier, and it could make a huge difference just by having everything turned in a few minutes earlier than the next possible applicant. It also makes you look responsible to the management company to be prepared. You can see more with Bond's renter's guide here.
When it comes to user a broker or a building with a leasing agent, I personally have experience with a broker. I used Ron from Bond Realty and had a great experience. Everything he showed us ranged in all of my "needs" list, and all were in different neighborhoods I had told him I was considering. Everything we looked at was under budget, which was nice, and he asked me up front if I would be able to sacrifice location for amenities. I originally thought I could sacrifice space and quality for location, but after seeing a studio that couldn't even fit my bed I knew that that wouldn't be the case. My friends used leasing agents and again had a great experience. Leasing agent buildings have management companies within the building. They're usually luxury buildings and you can guesstimate availability because the manager has a list of who is moving out, and when. Let me know if y'all have any questions, I hope this helps. Have a great day and thanks for reading!