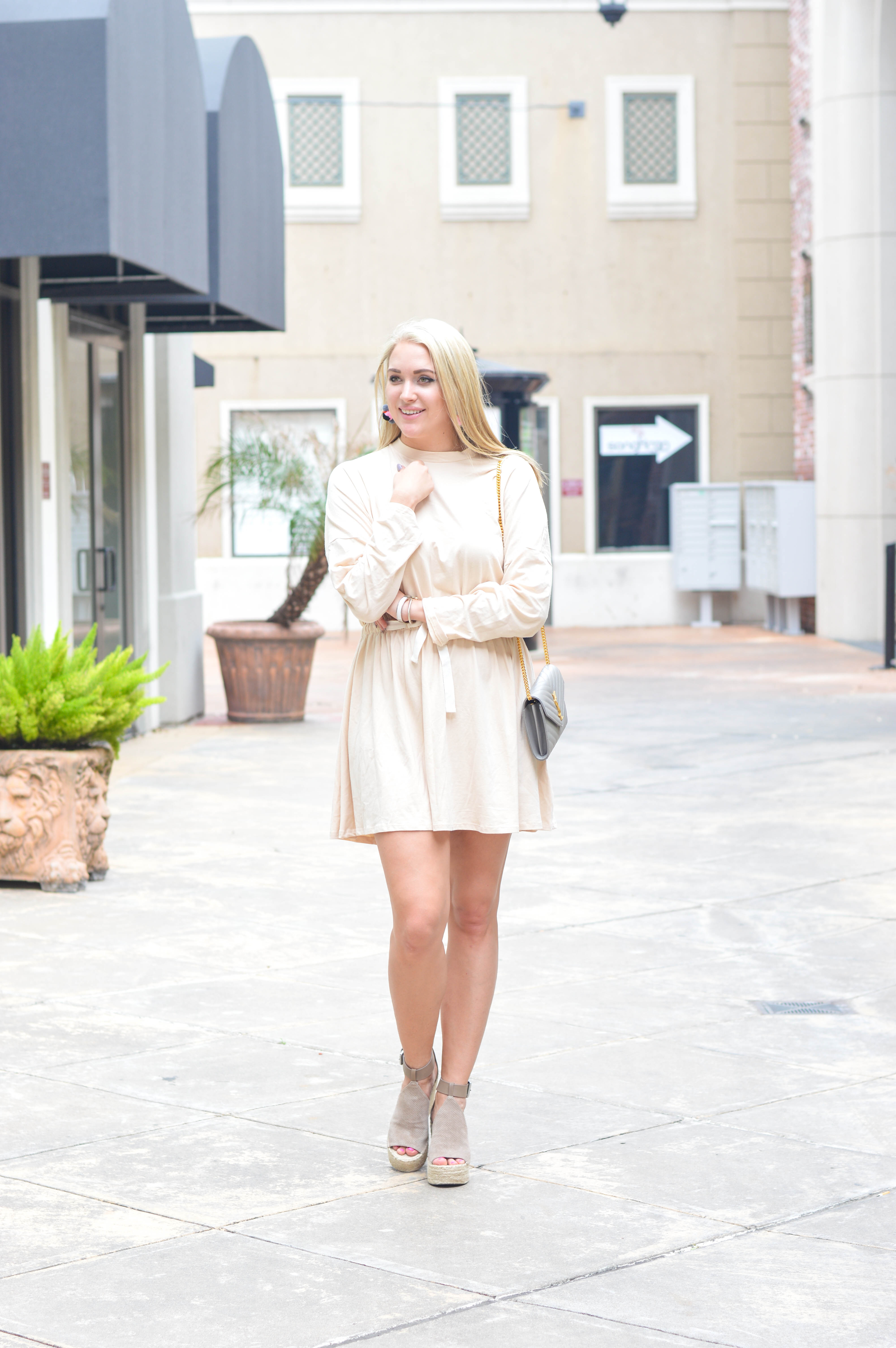 Dress // Earrings // Bag // Wedges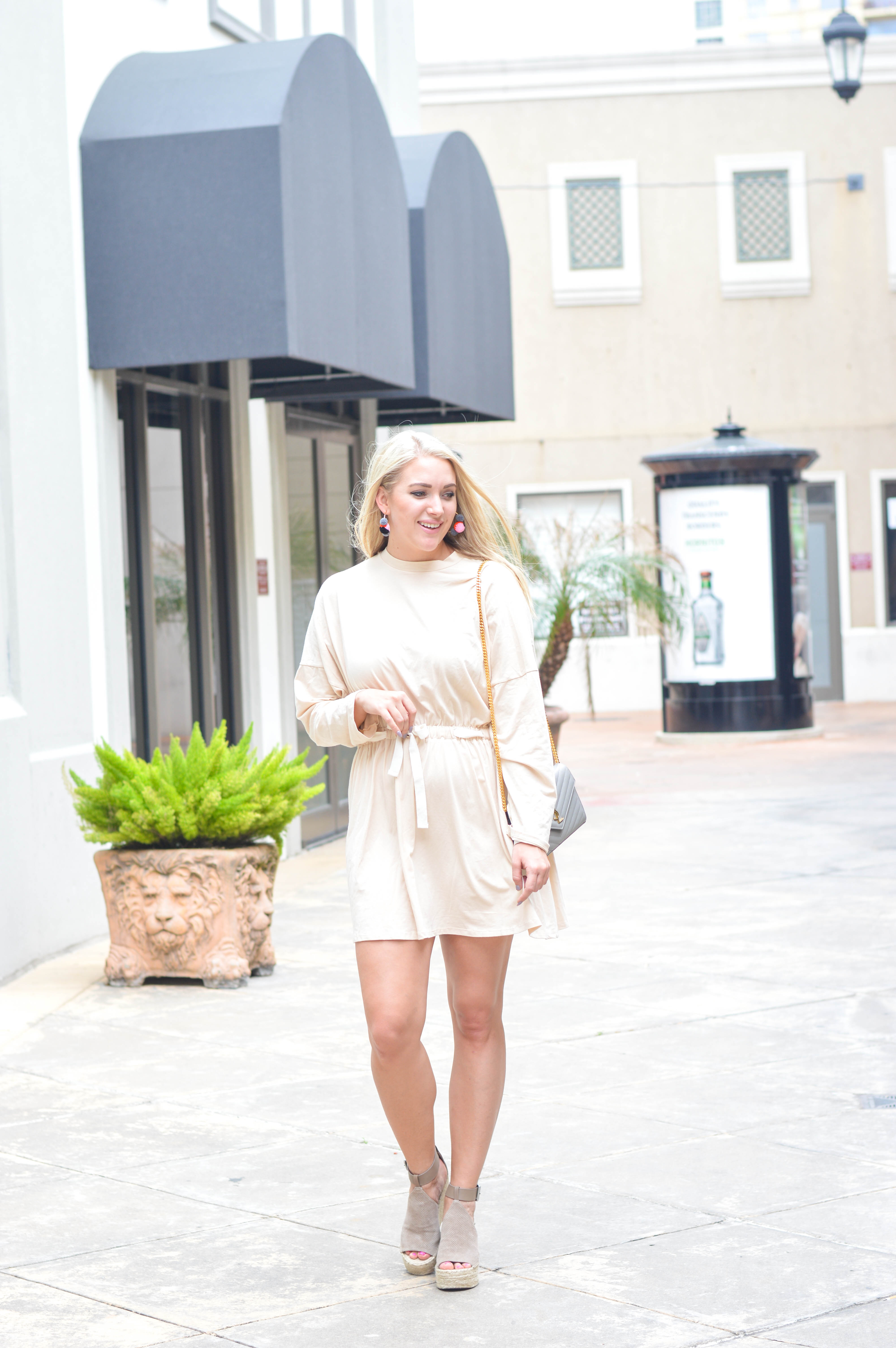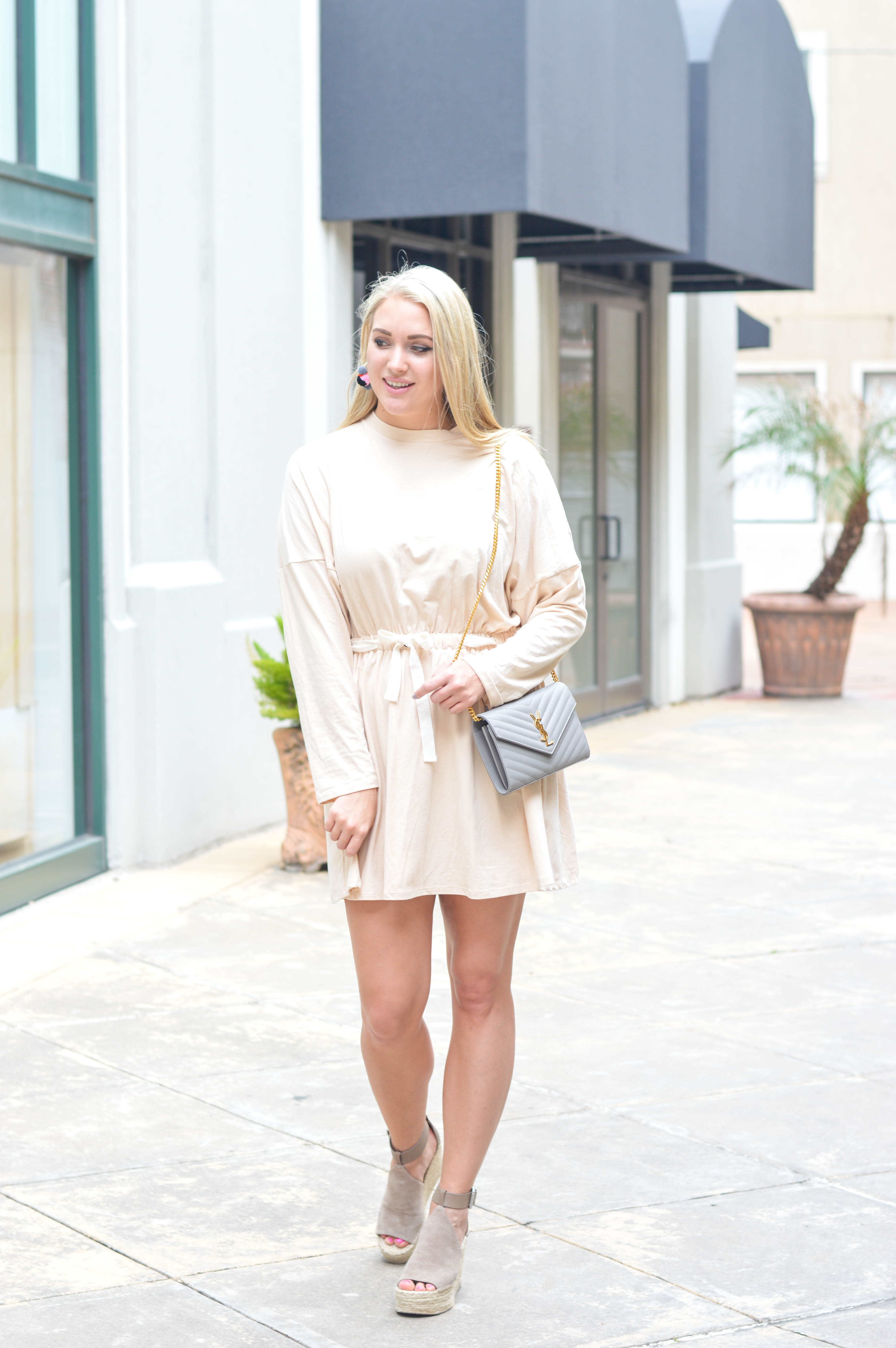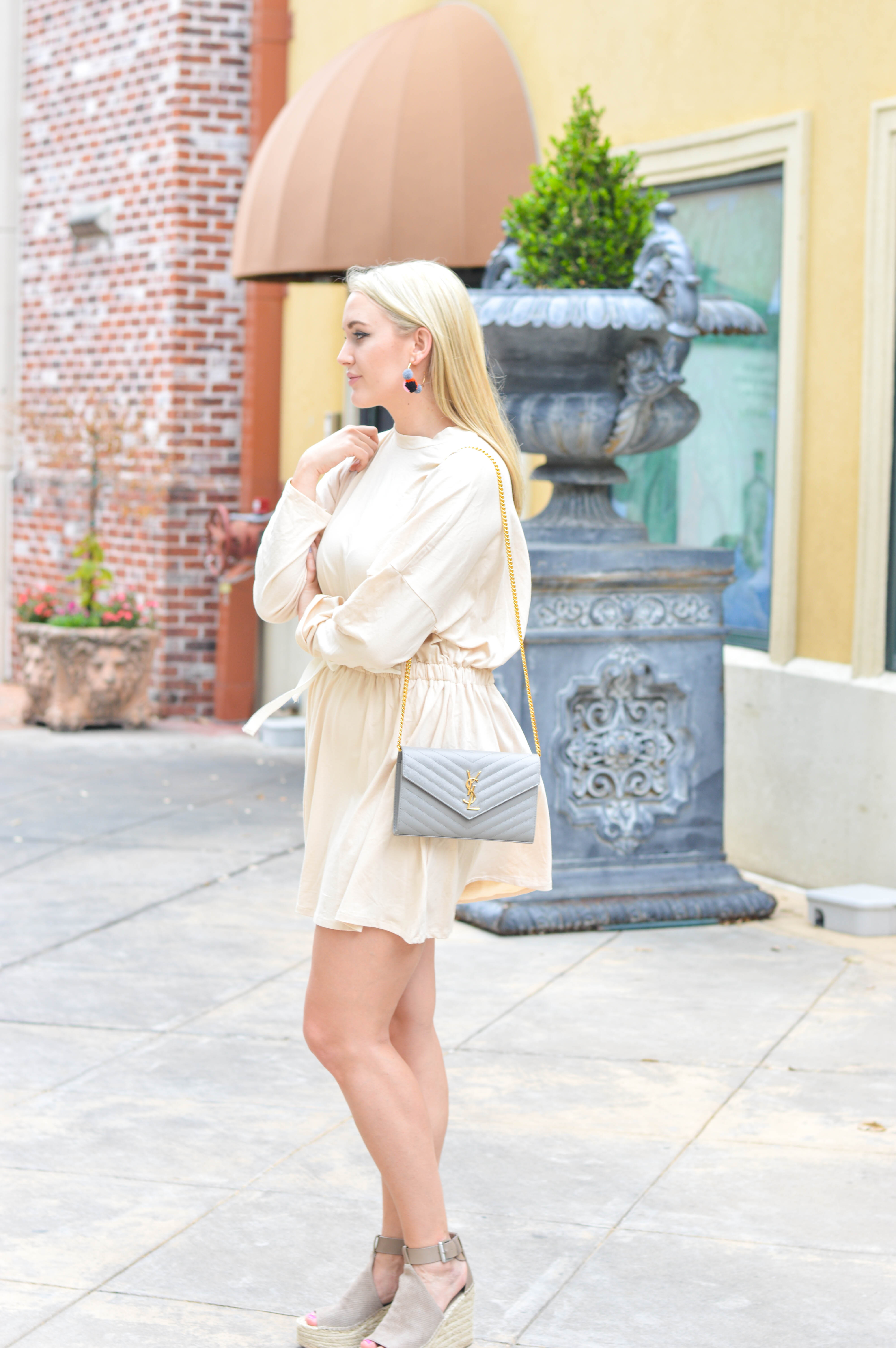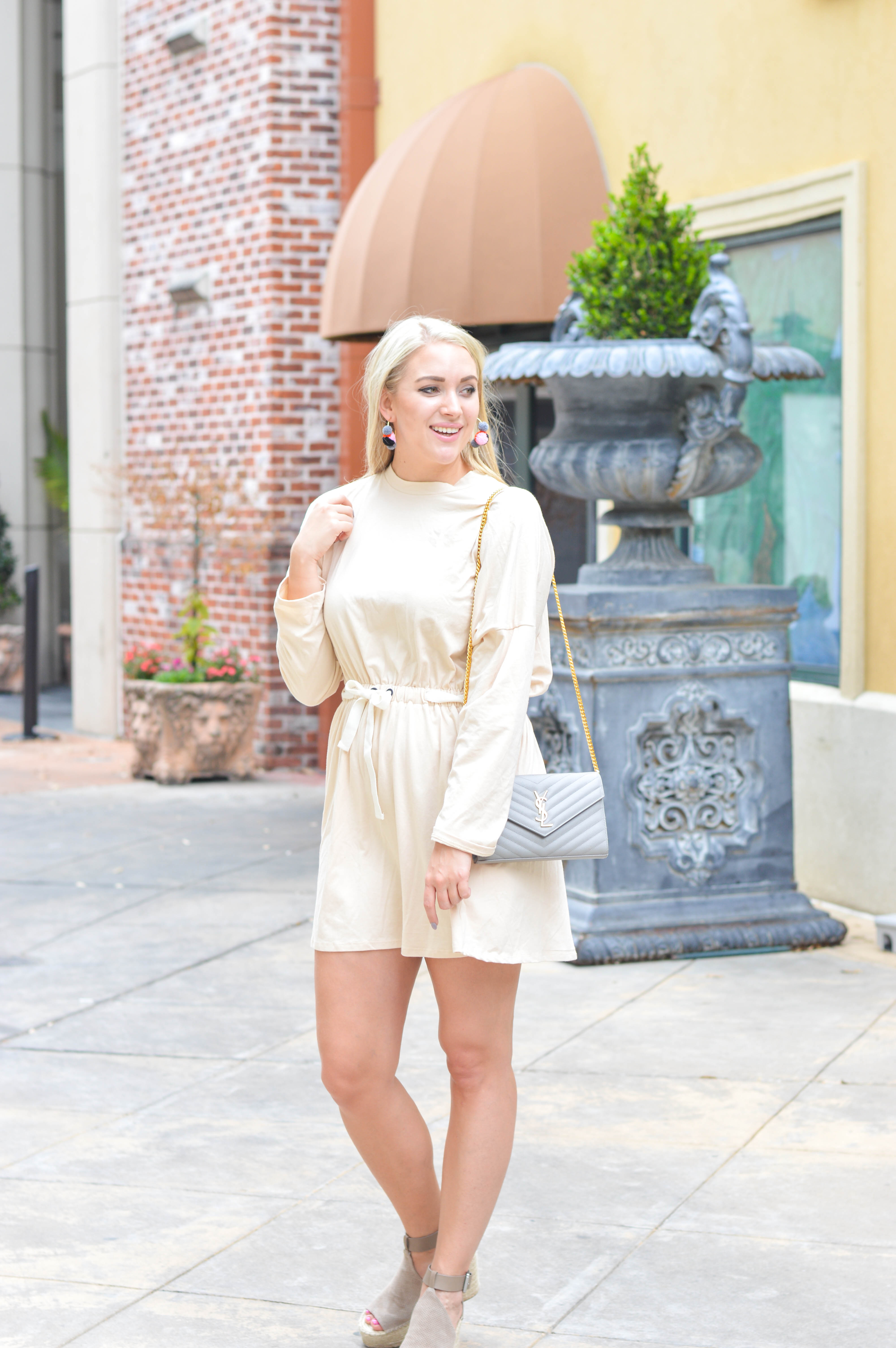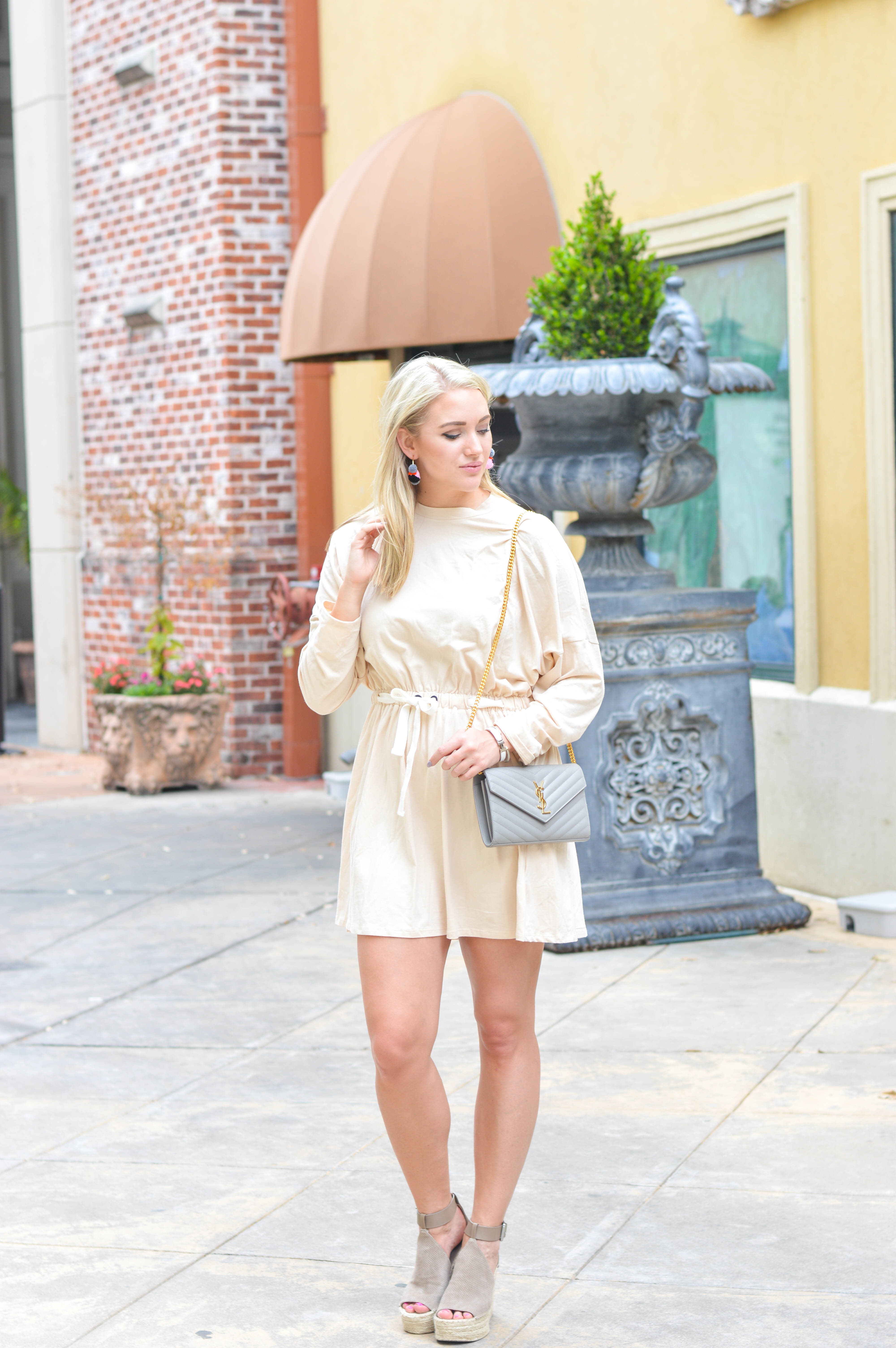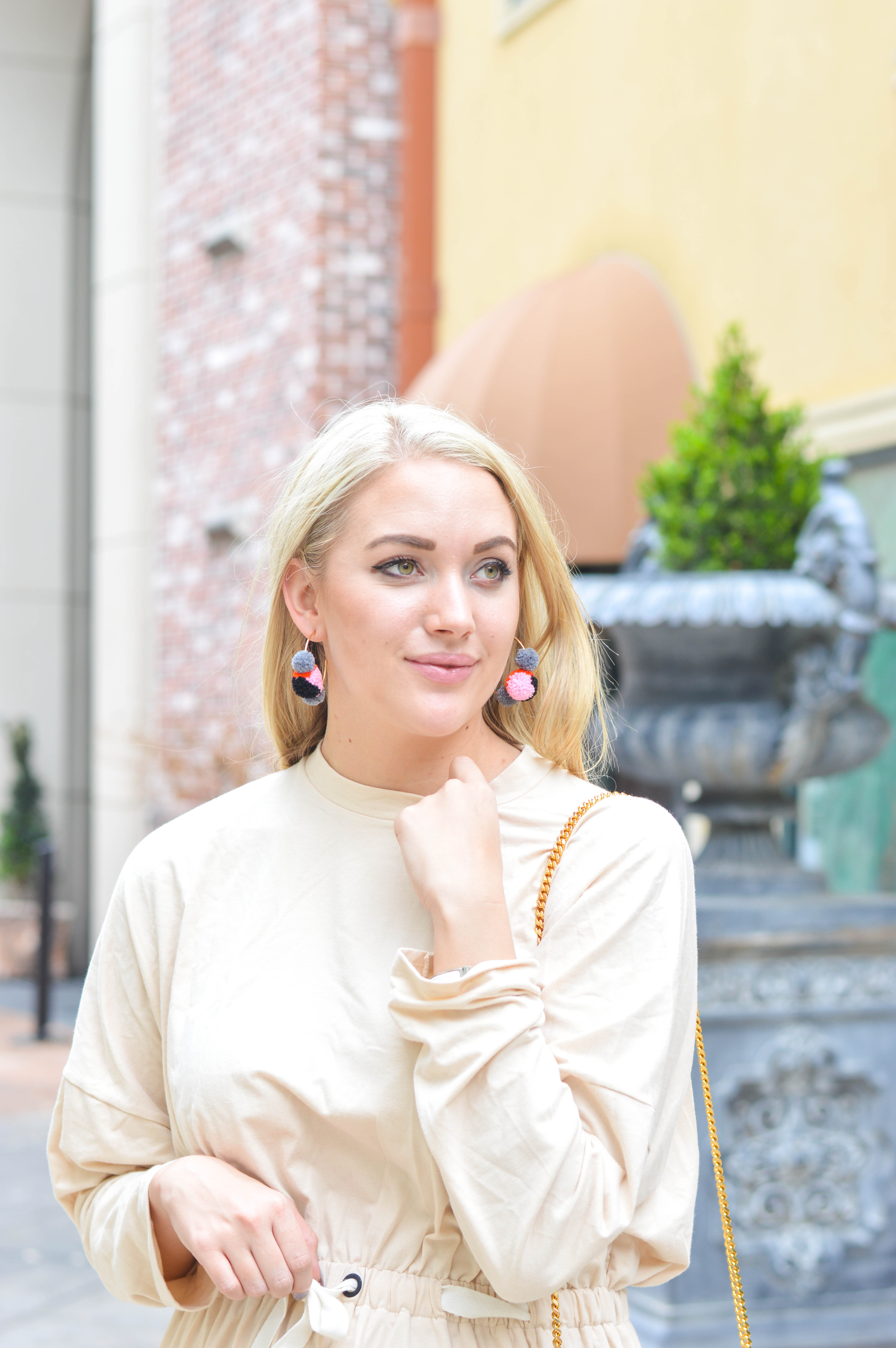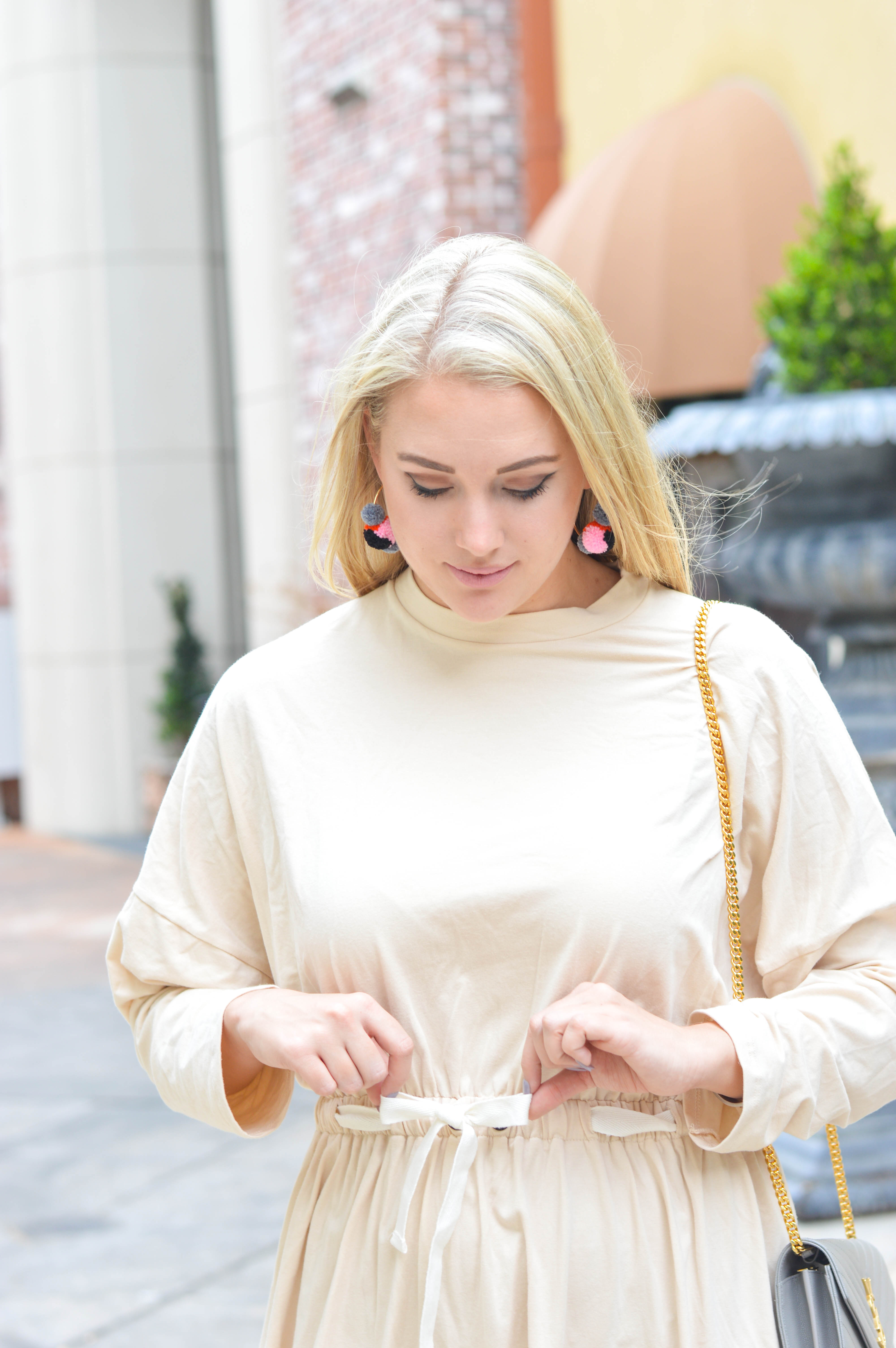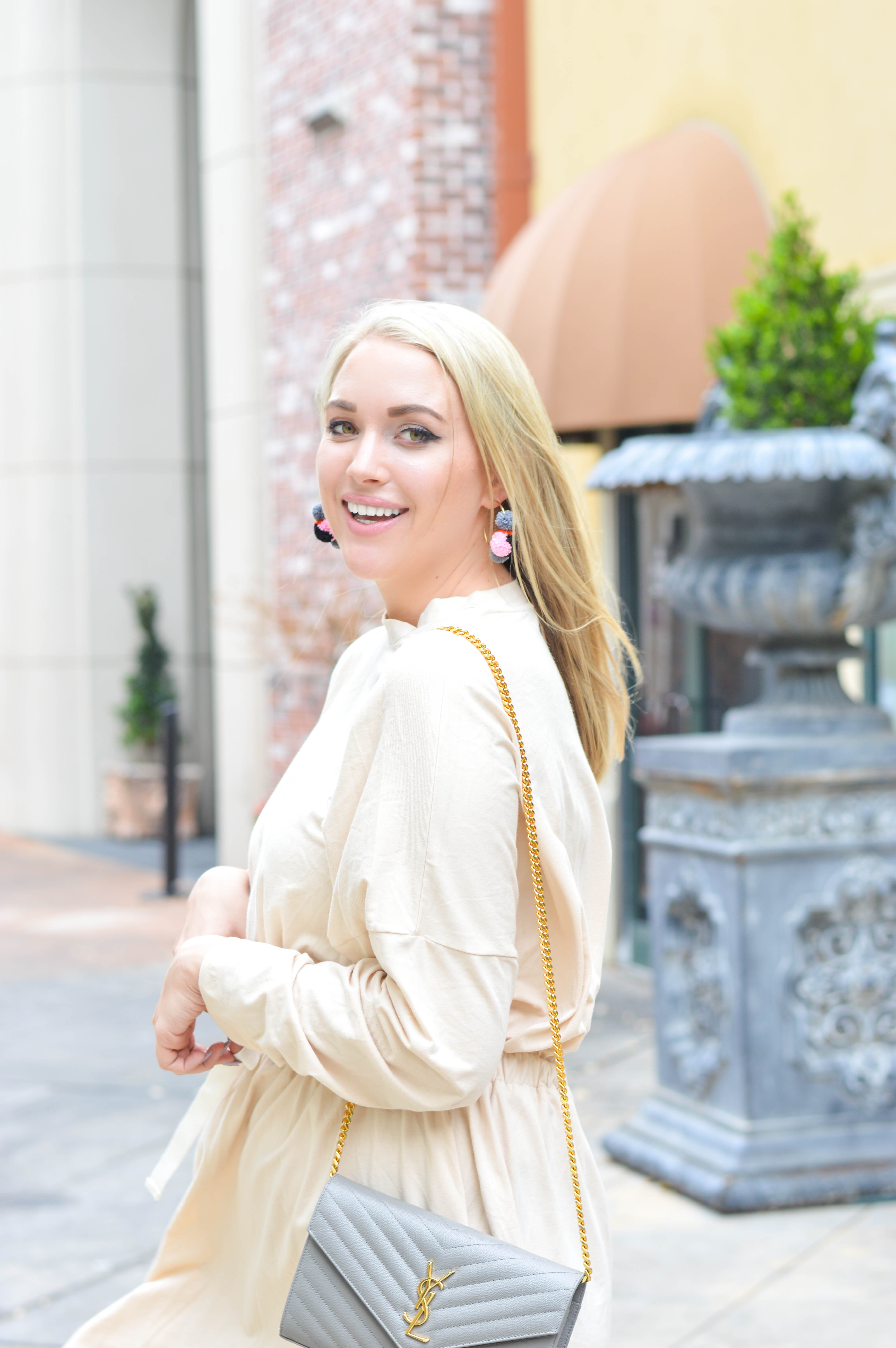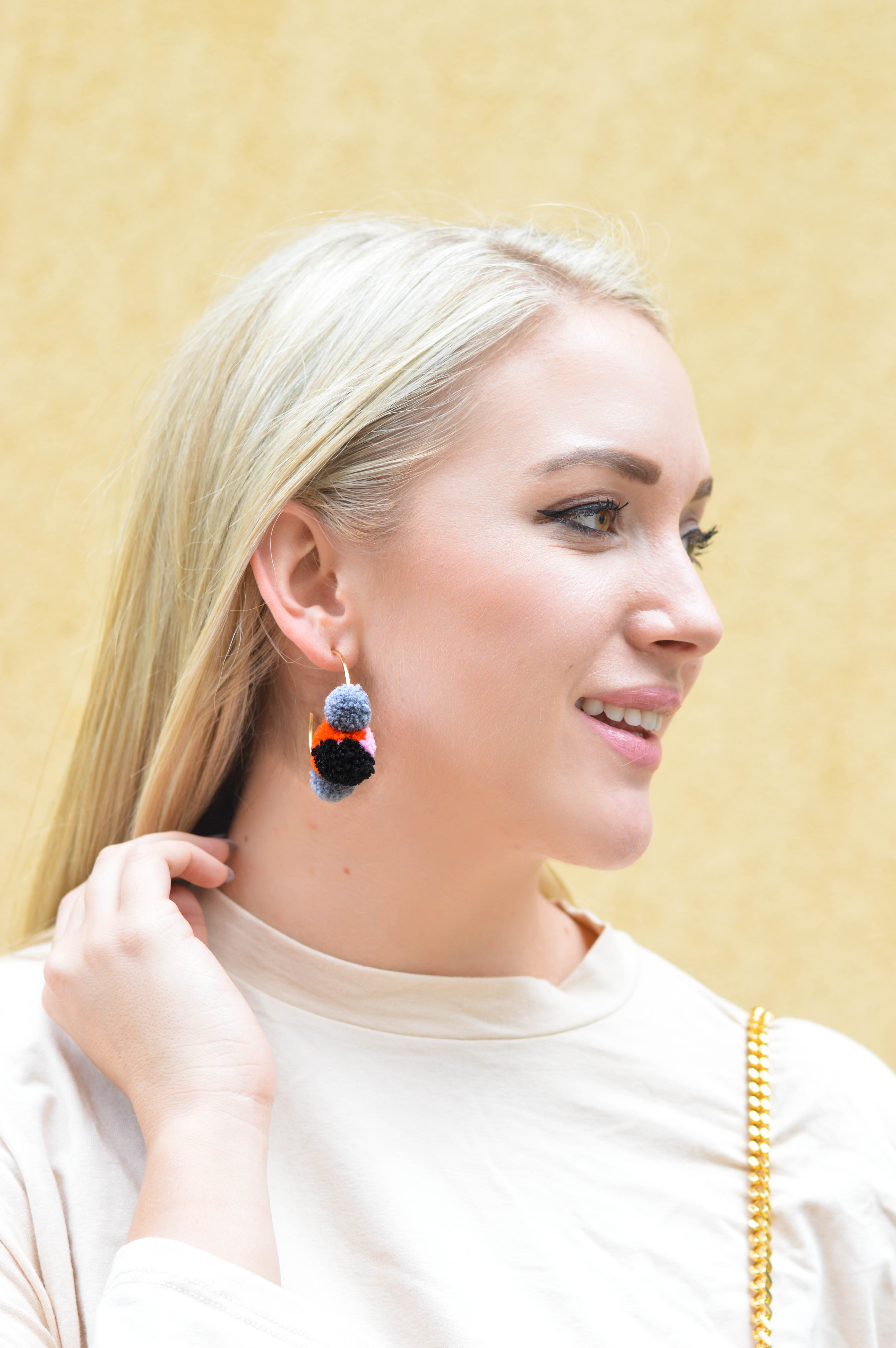 Happy Tuesday y'all and Happy Snow Day if you're up in the north east like we are in the city today. We were expecting up to 22 inches of snow and were guaranteed at least 11 inches, but from the looks out my window it seems more like 4 inches. The roads are clear and people are driving, but apparently it's still freezing and hard to walk outside so I'm loving a cozy work-from-home day.
Today I'm sharing a look that definitely doesn't fit in with the weather right now, but is perfect for spring. This batwing drawstring mini dress is so soft and cozy, and great to throw on and go for any occasion. I wore it with converse on a holiday one Monday to dress it down and keep it casual, and dressed it up here with my favorite nude wedges and these super fun pom pom earrings. These earrings are also currently 25% off so definitely stock up on all of the fun pom pom options while you can for a discount! This mini dress is definitely mini, so if you're long like I am I recommend sizing up. This dress is perfect for the beach if you're going on spring break and would make a great cover up too. What do y'all think? Have a great day and thanks for reading!
Shop more wedges: