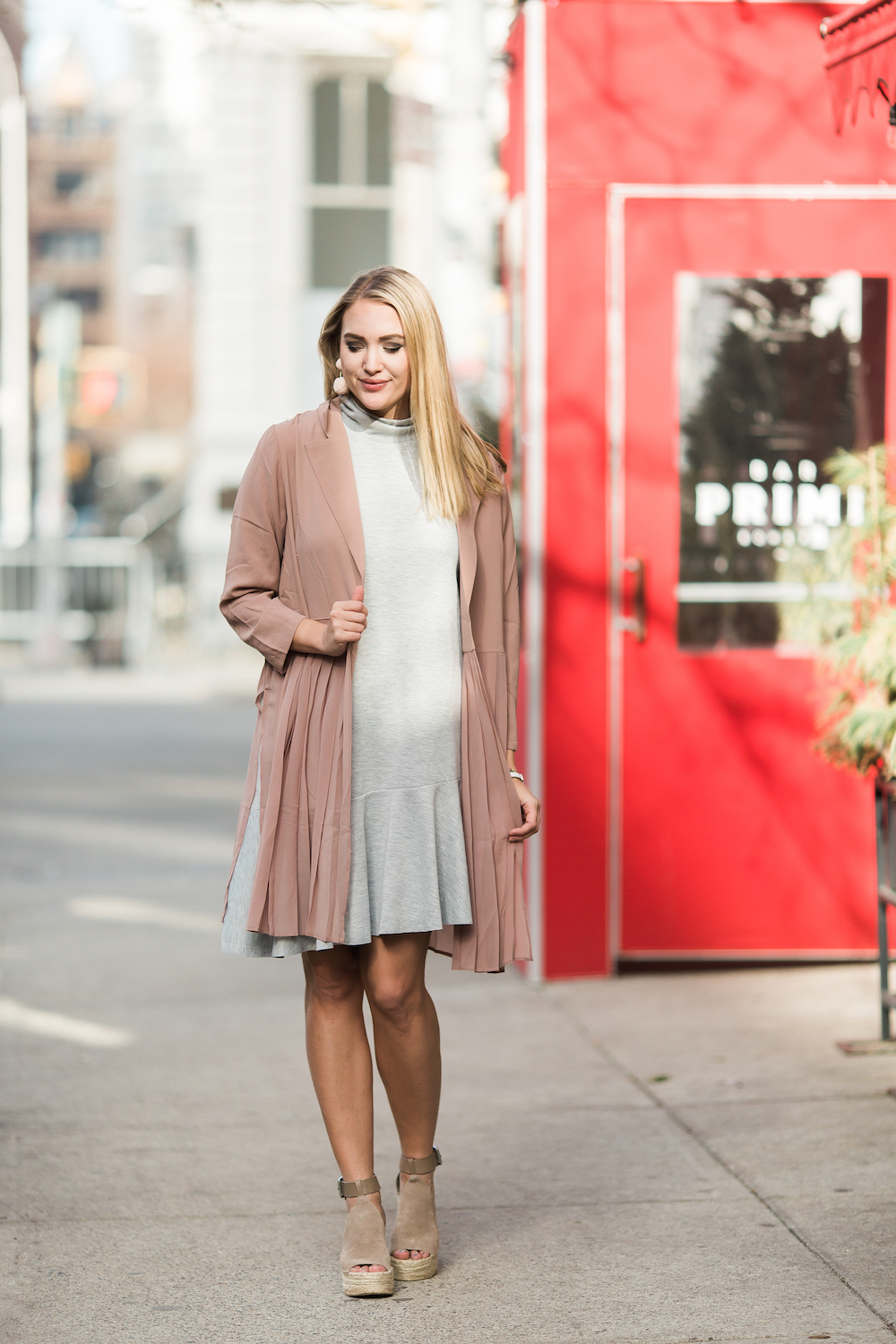 Dress // Duster // Earrings // Wedges
Photos by Caitee Smith.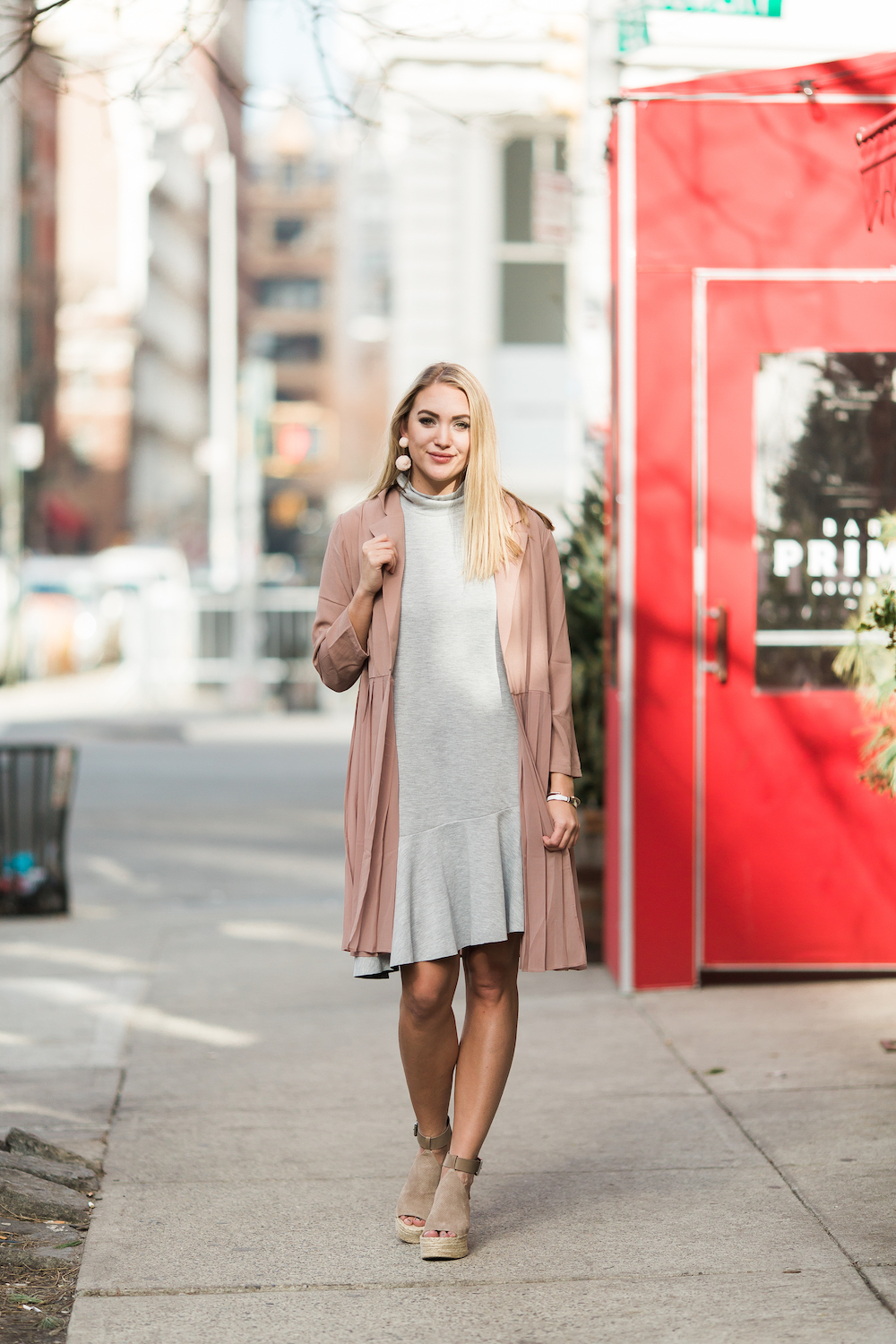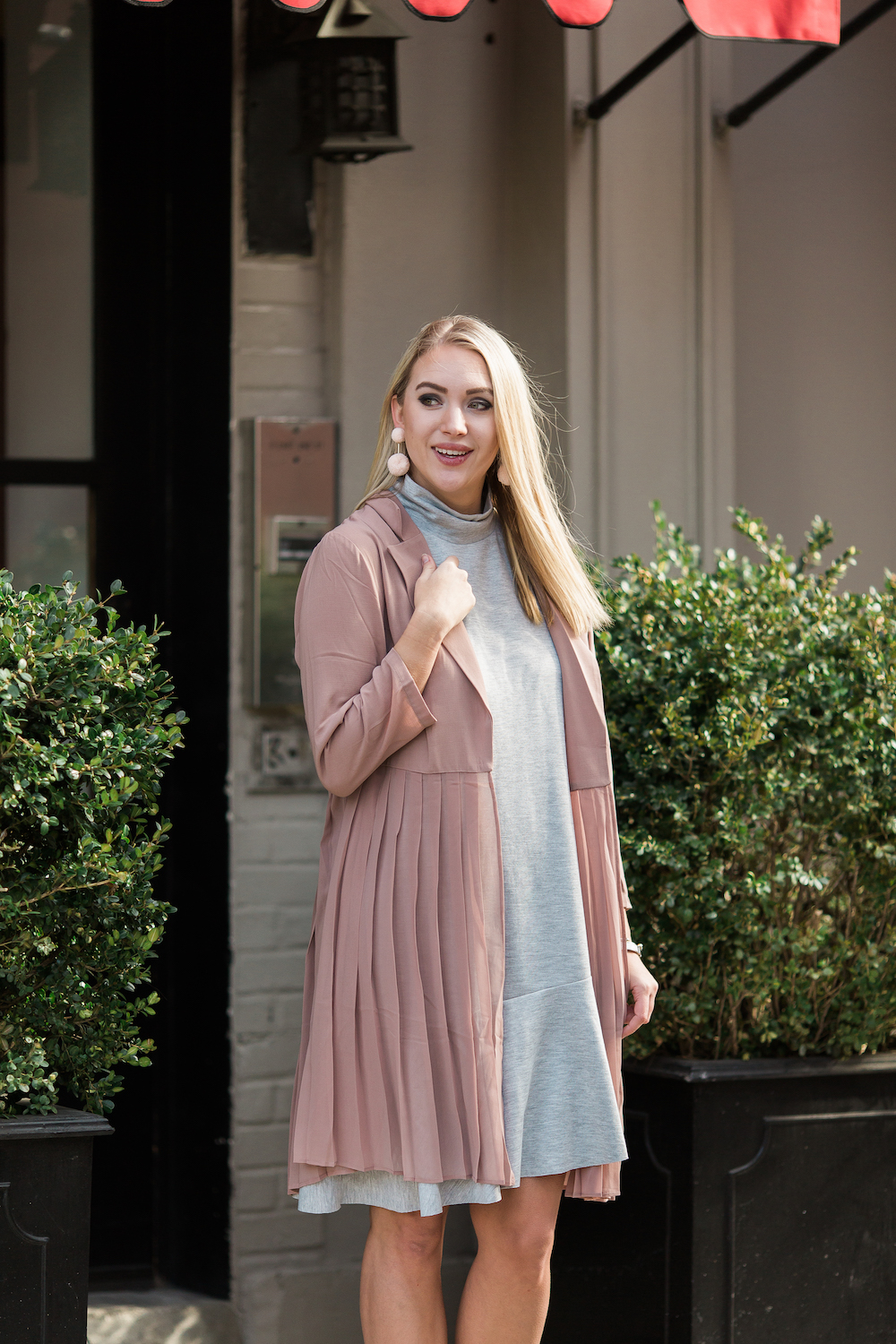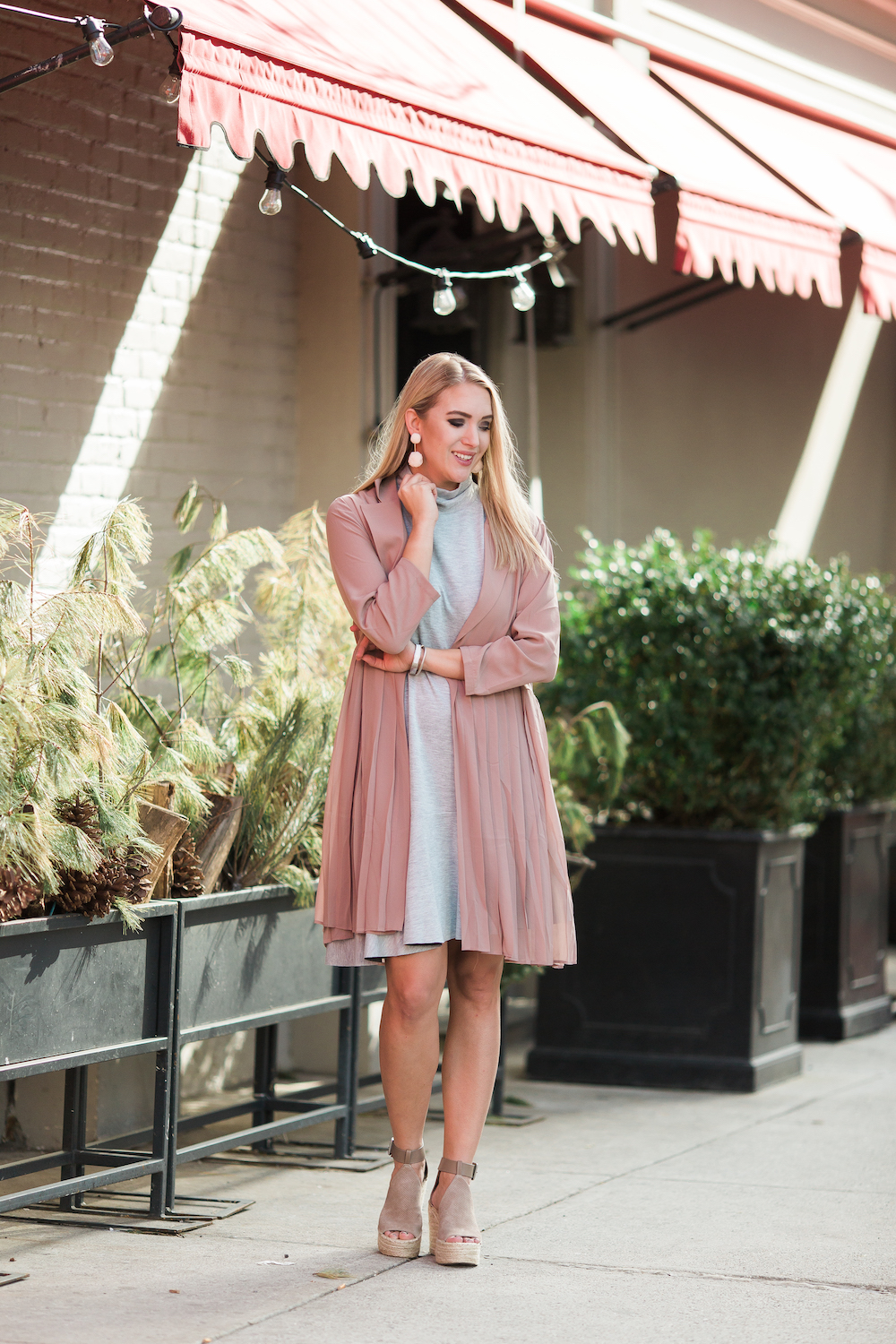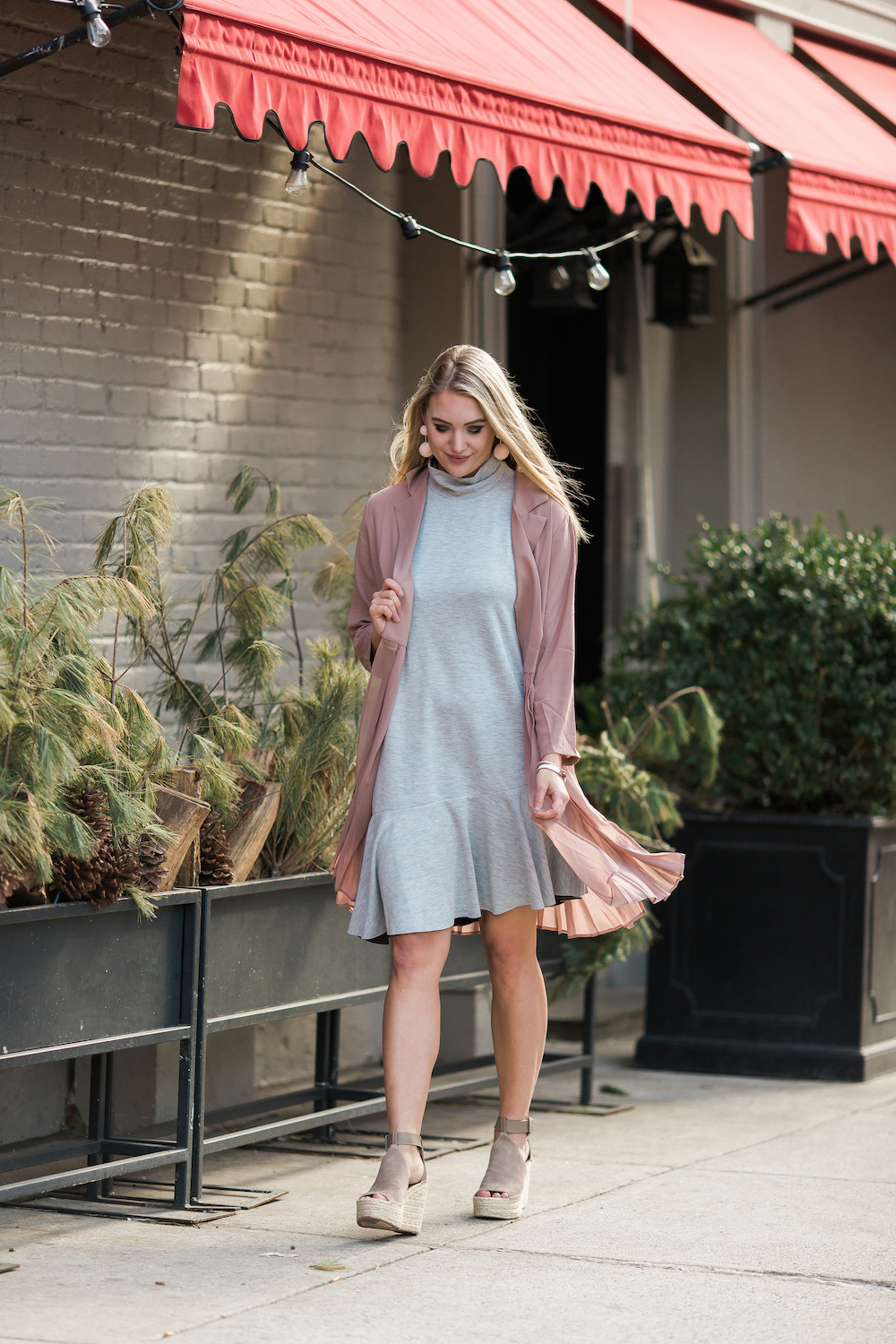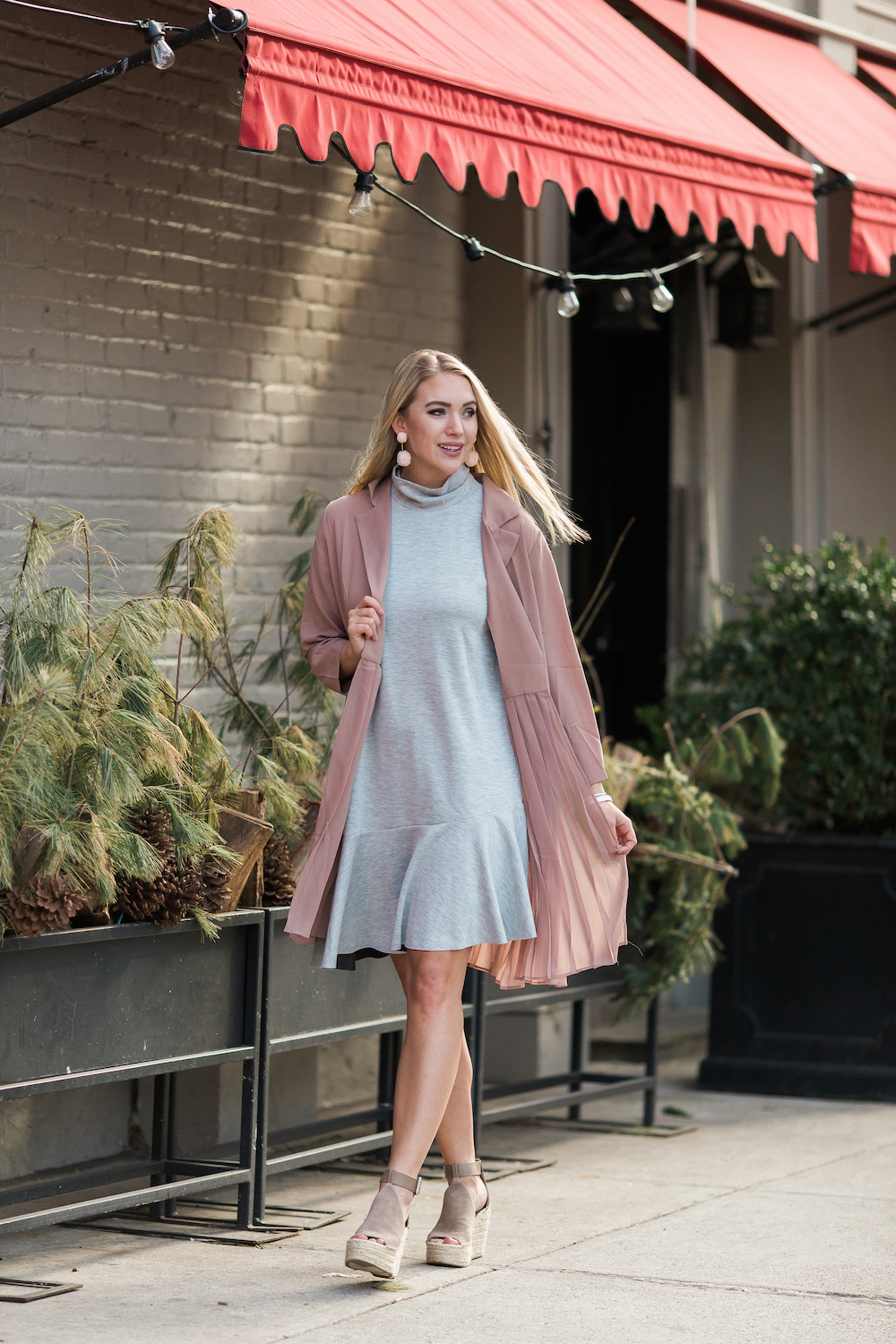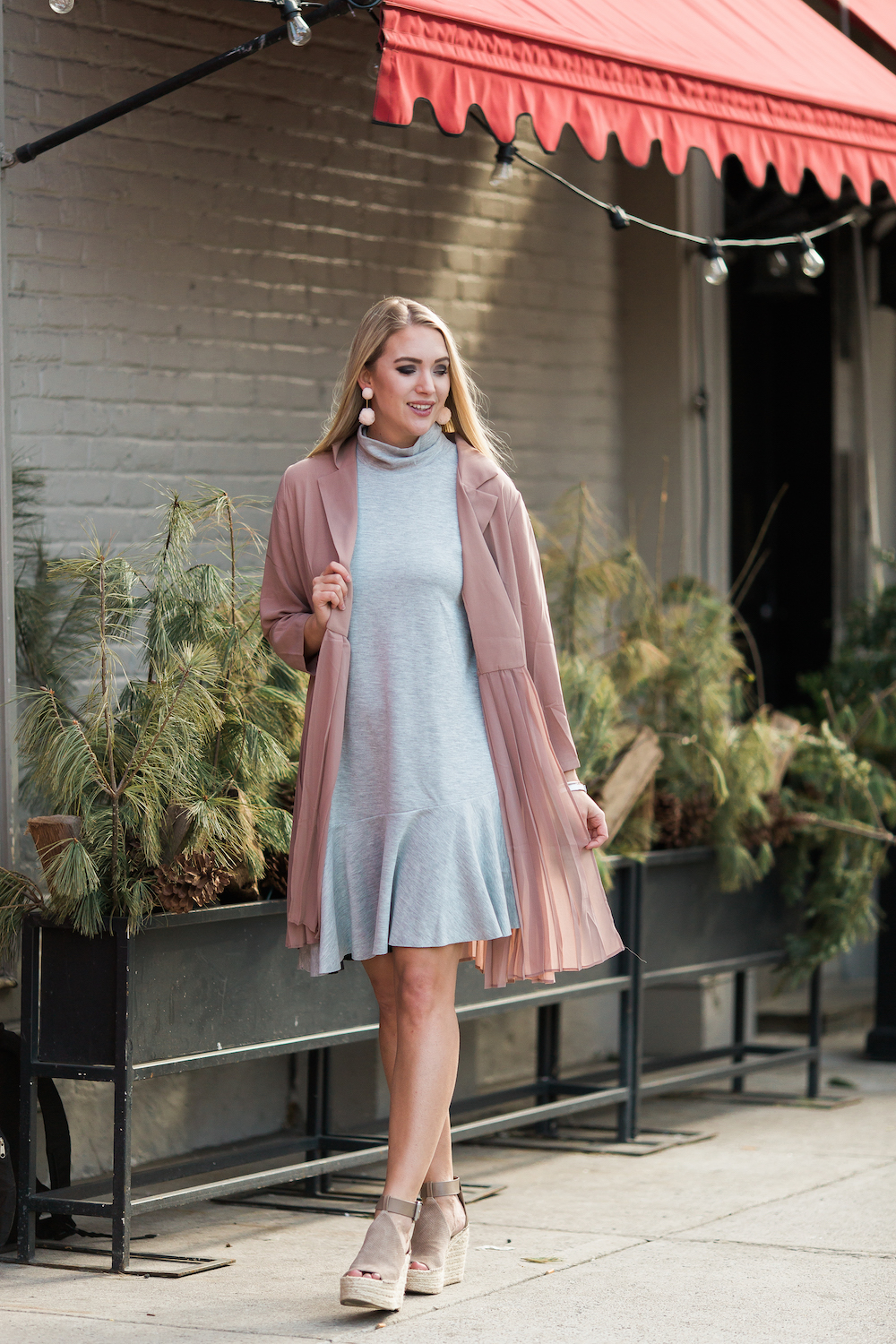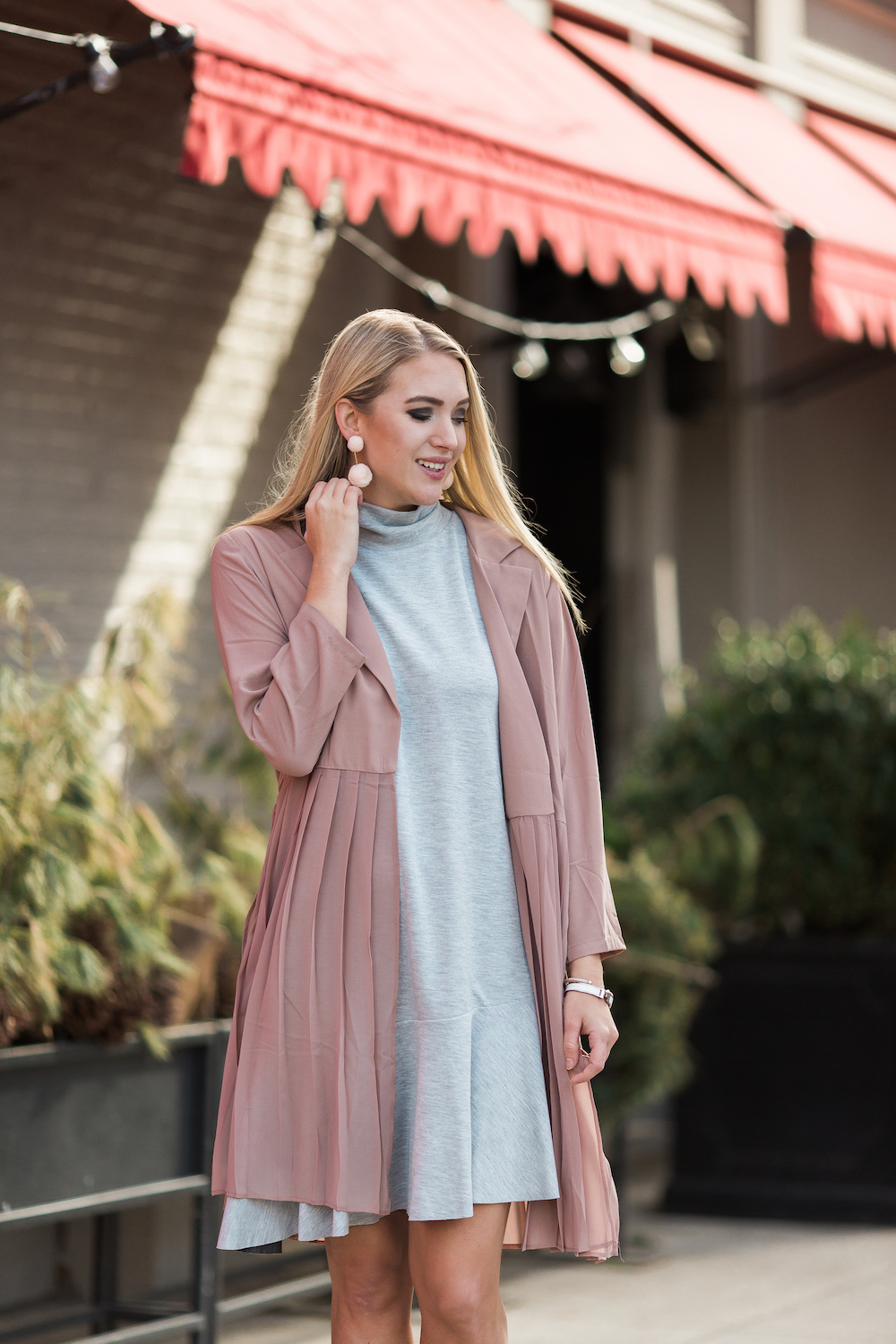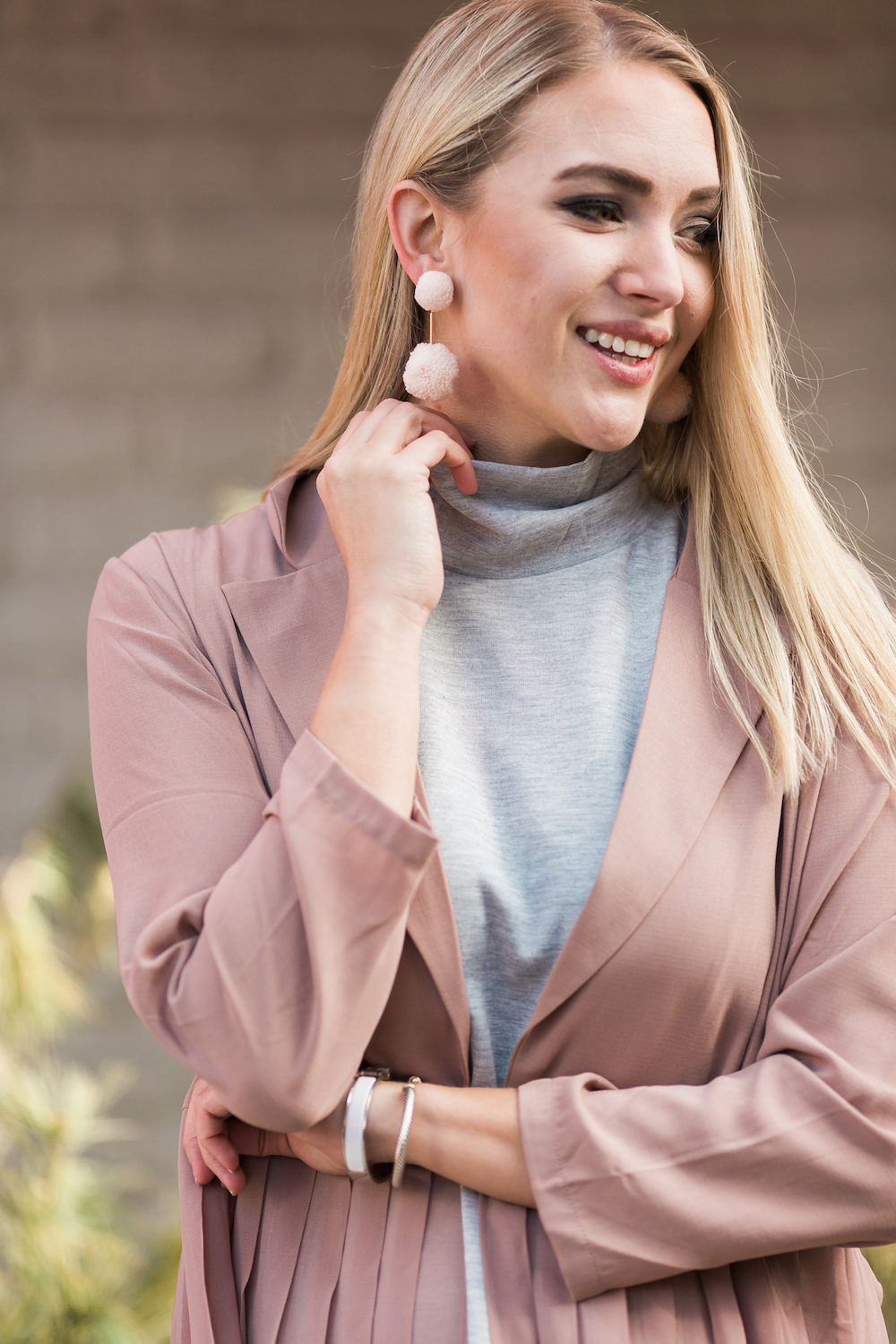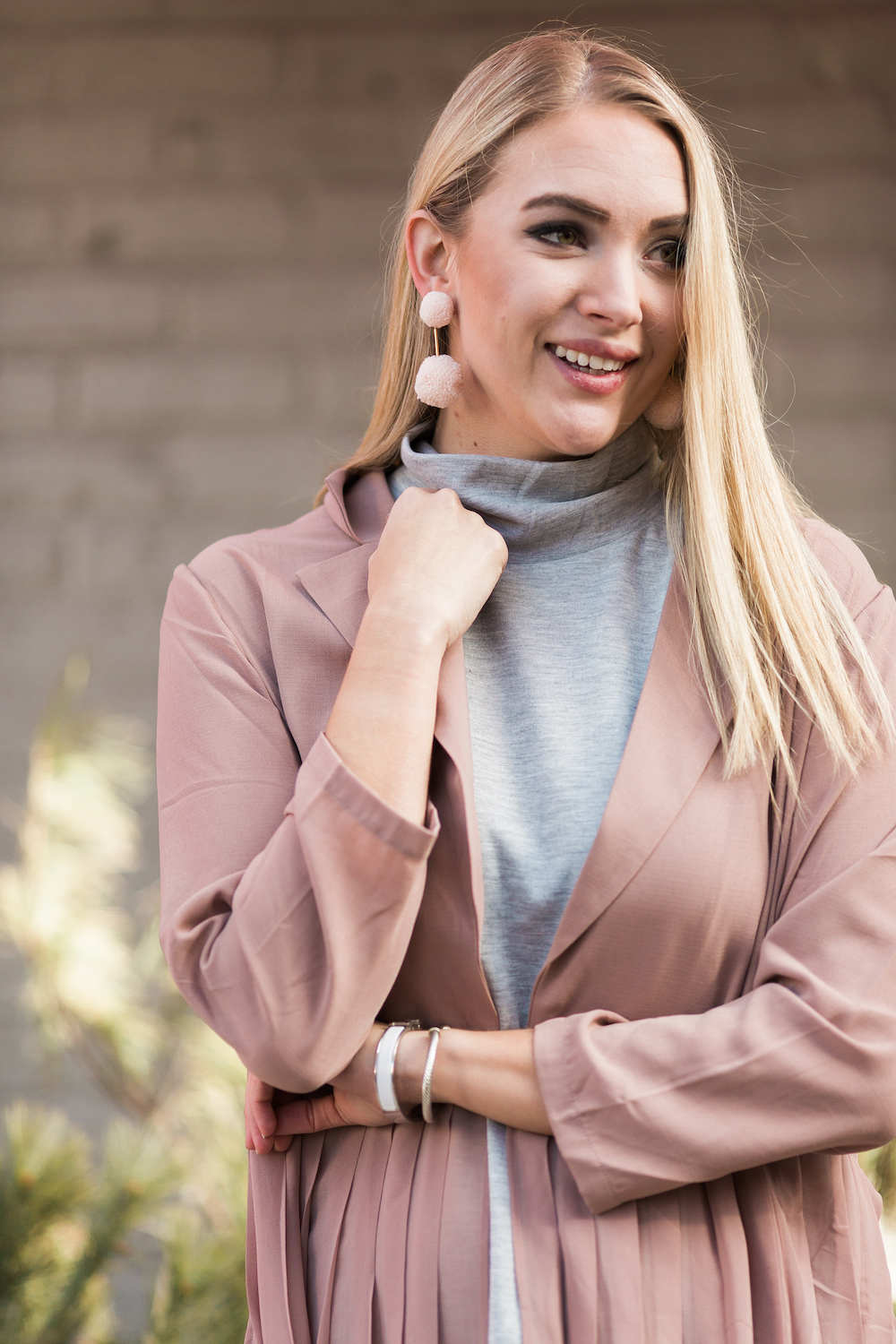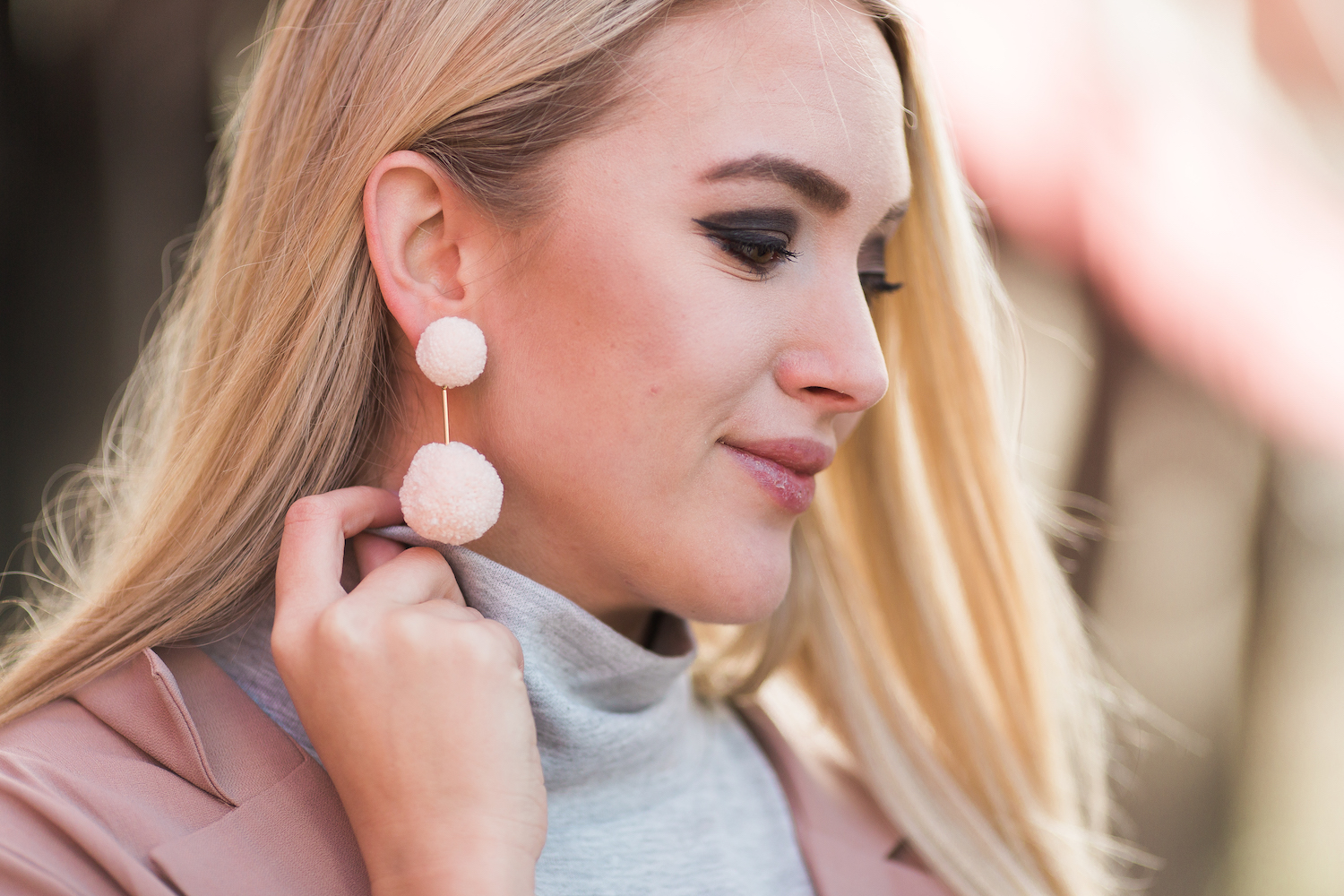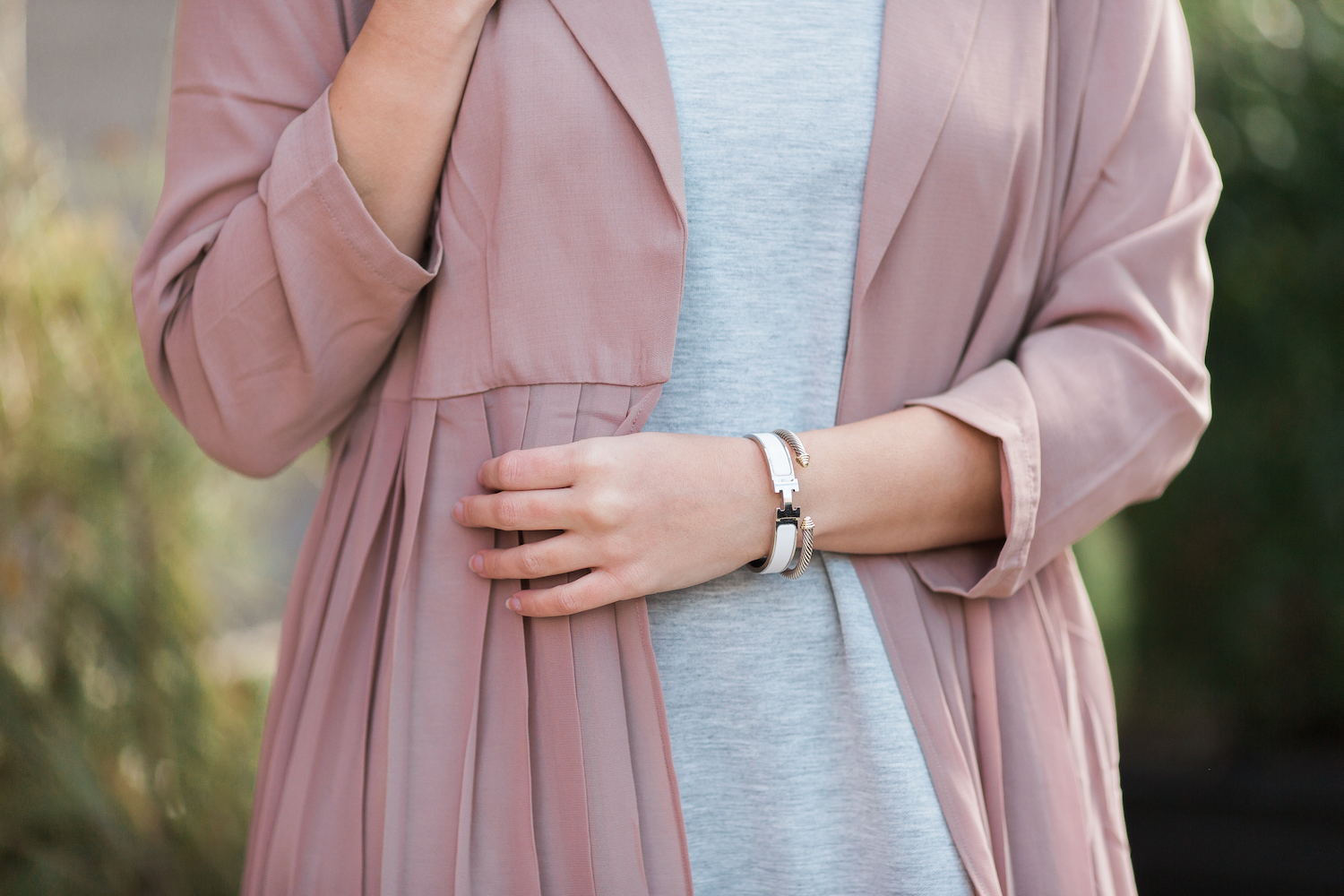 Happy Thursday y'all! I can't believe it's already Thursday and that we're on the fast track to St. Patty's day weekend! There's still so much snow on the ground with a chance of even more snow this weekend and I might be questioning my sanity a little bit considering it should be spring mode by now! But I'm trying to embrace my little corner of the internet to share spring inspirations, even if there may be snow piles in the background!
Today I'm channeling all of the spring vibes and sharing one of my favorite looks so far. I'm not sure why, but blush pink has been something that I've gravitated towards ever since I started looking out for spring items. This pleated duster is just so chic, I don't even know how to describe it any other way. It's perfect for work, or to jazz up any outfit. It's great over this mock turtleneck dress with a drop waist, and would make such a #girlboss statement over a pair of trousers and turtleneck sweater, all paired with killer heels of course. This grey dress is so soft and comfy, and it has an a-symmetical drop waist that just gives it a unique twist. I added these pom pom earrings to tie together the shades of pink, and of course my favorite wedges. What do y'all think? Have a great day and thanks for reading!