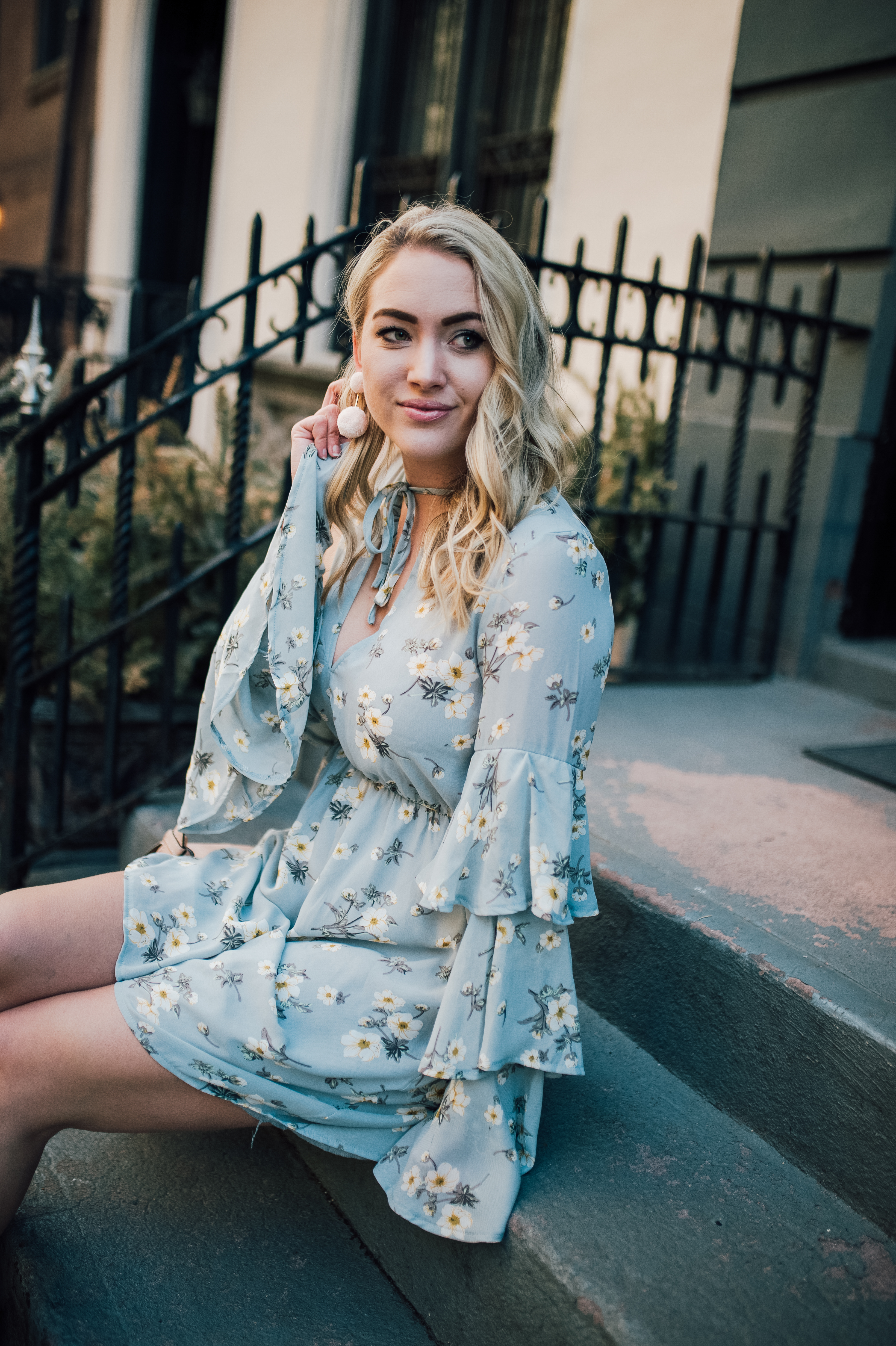 Dress // Wedges // Earrings c/o // Bag
Photos by Laurel Creative.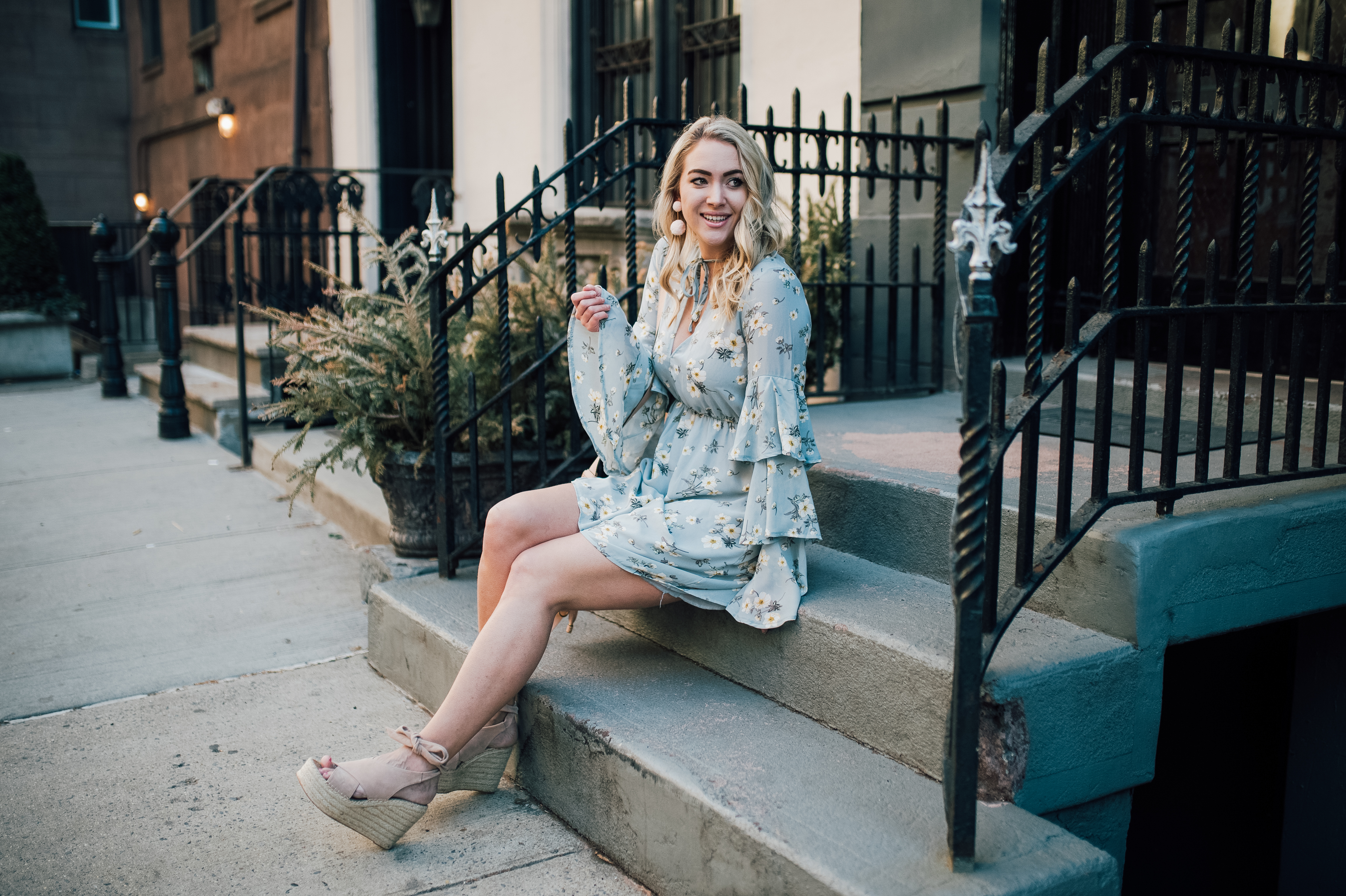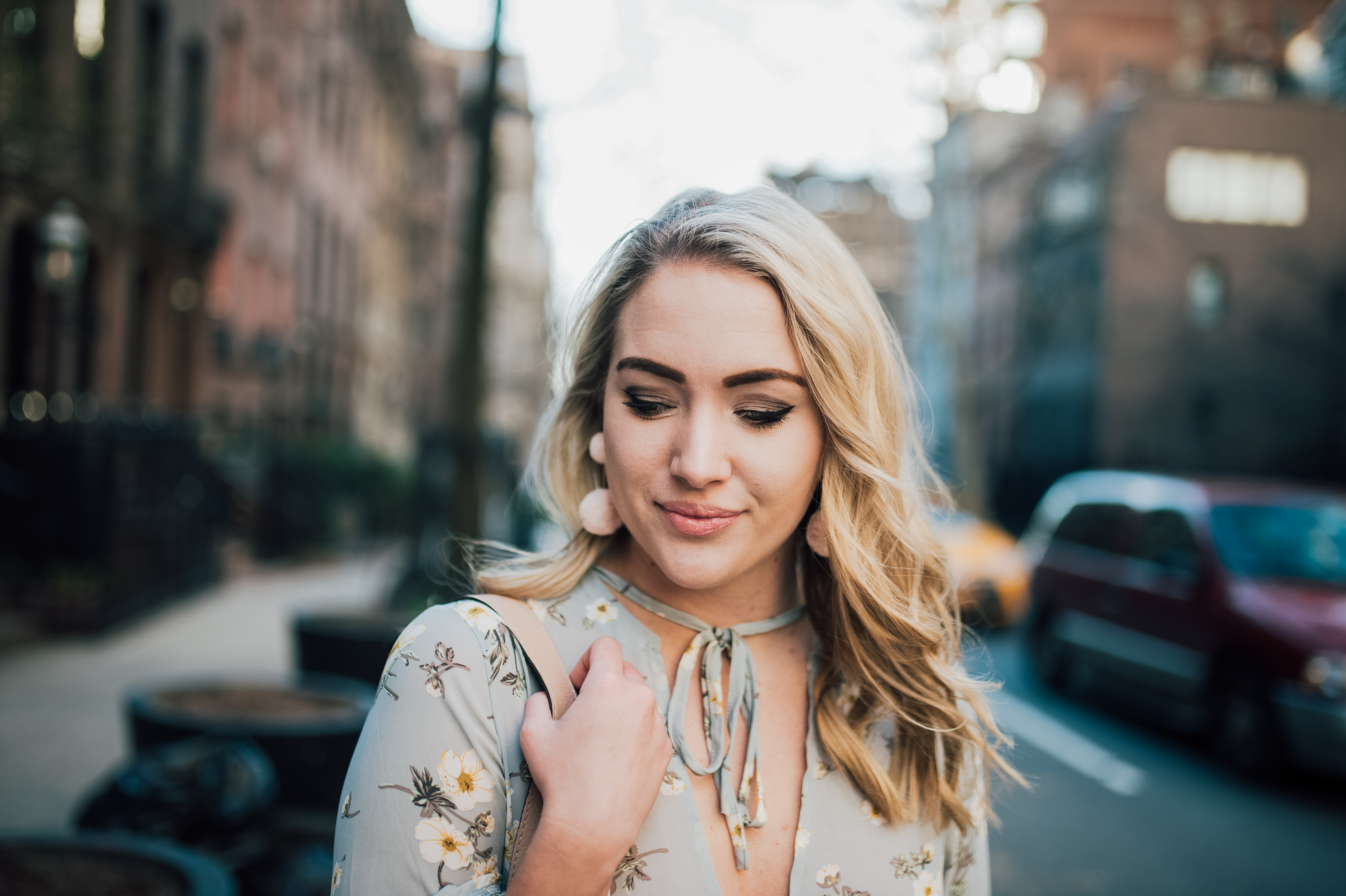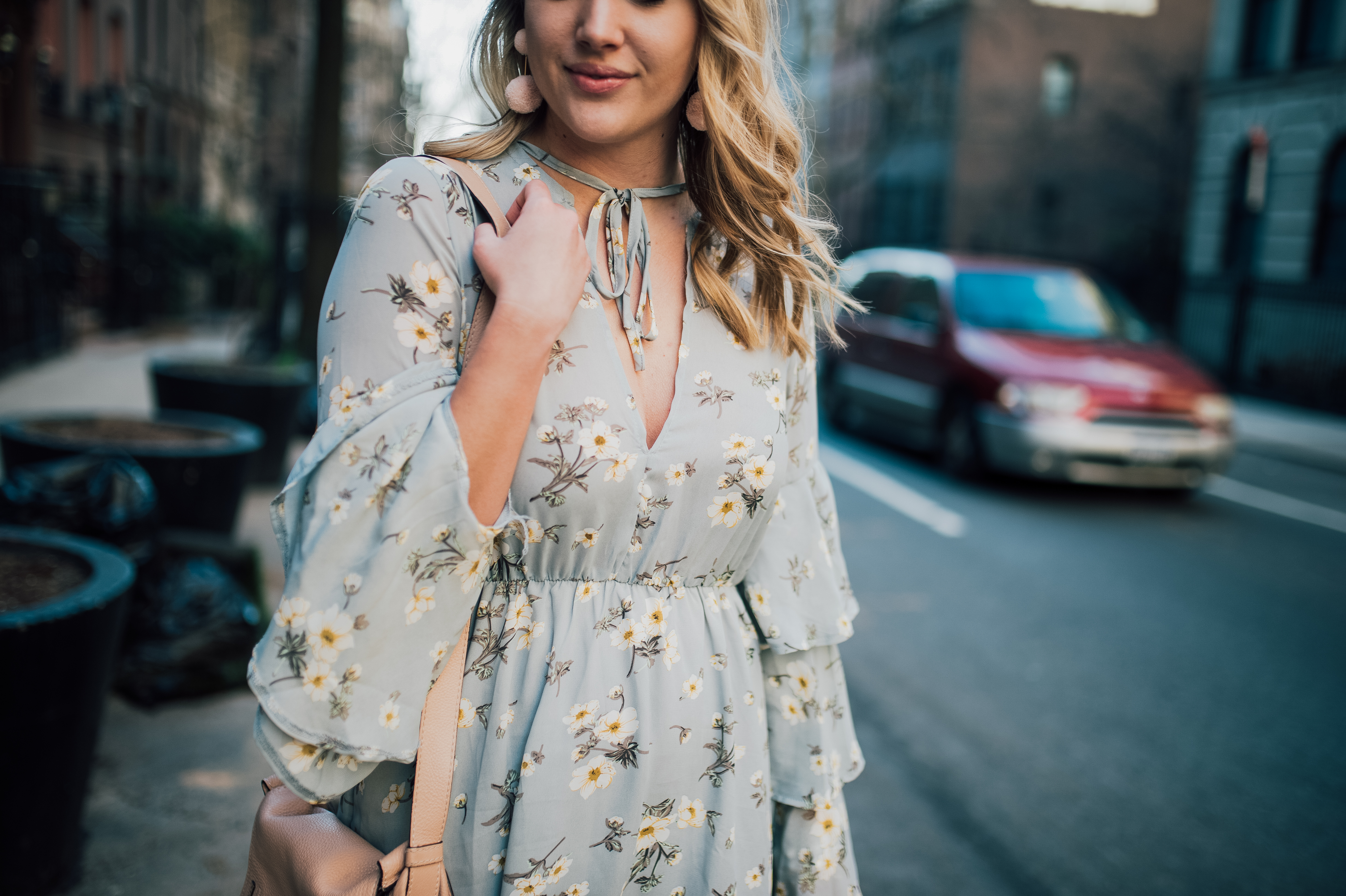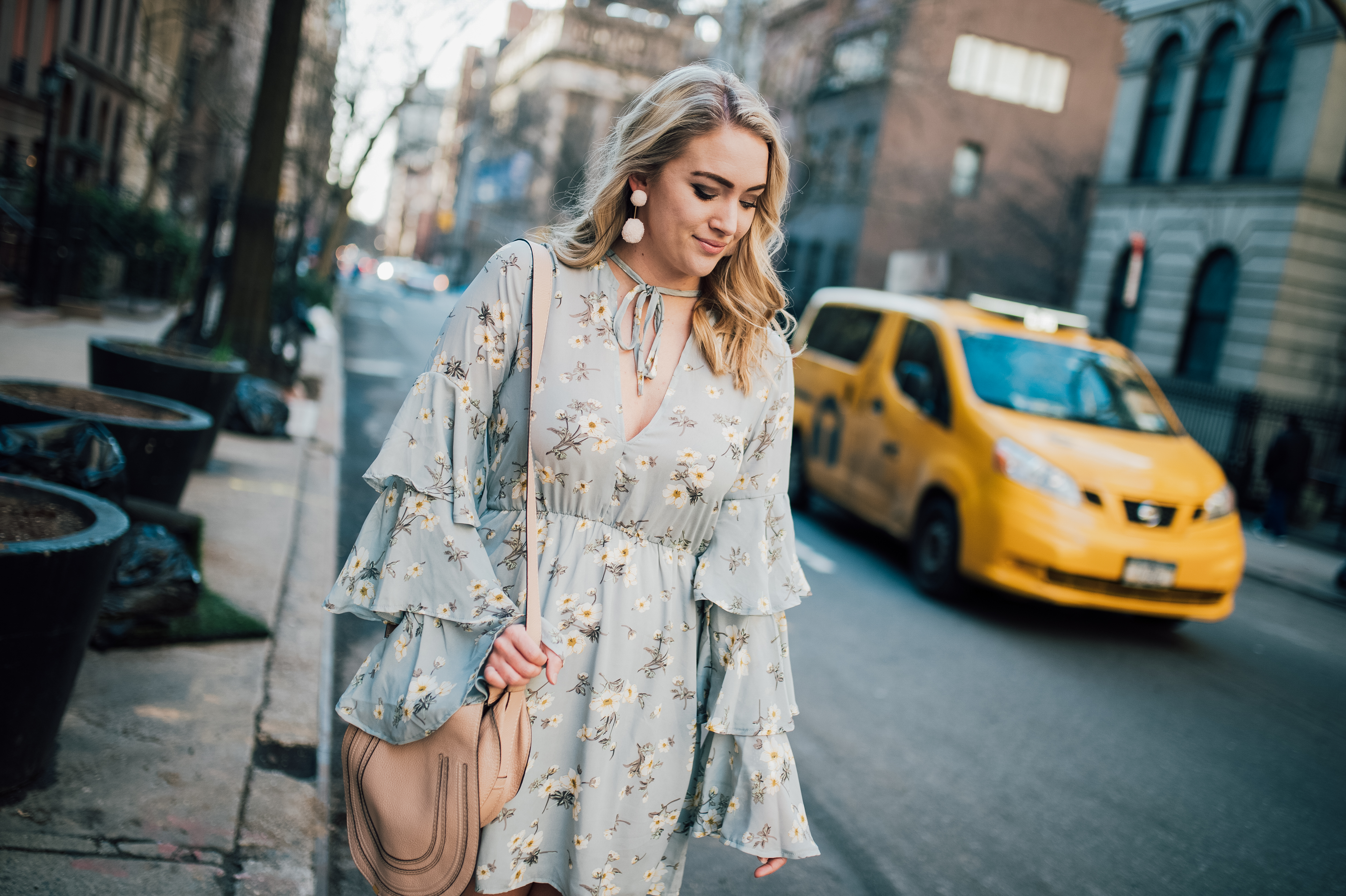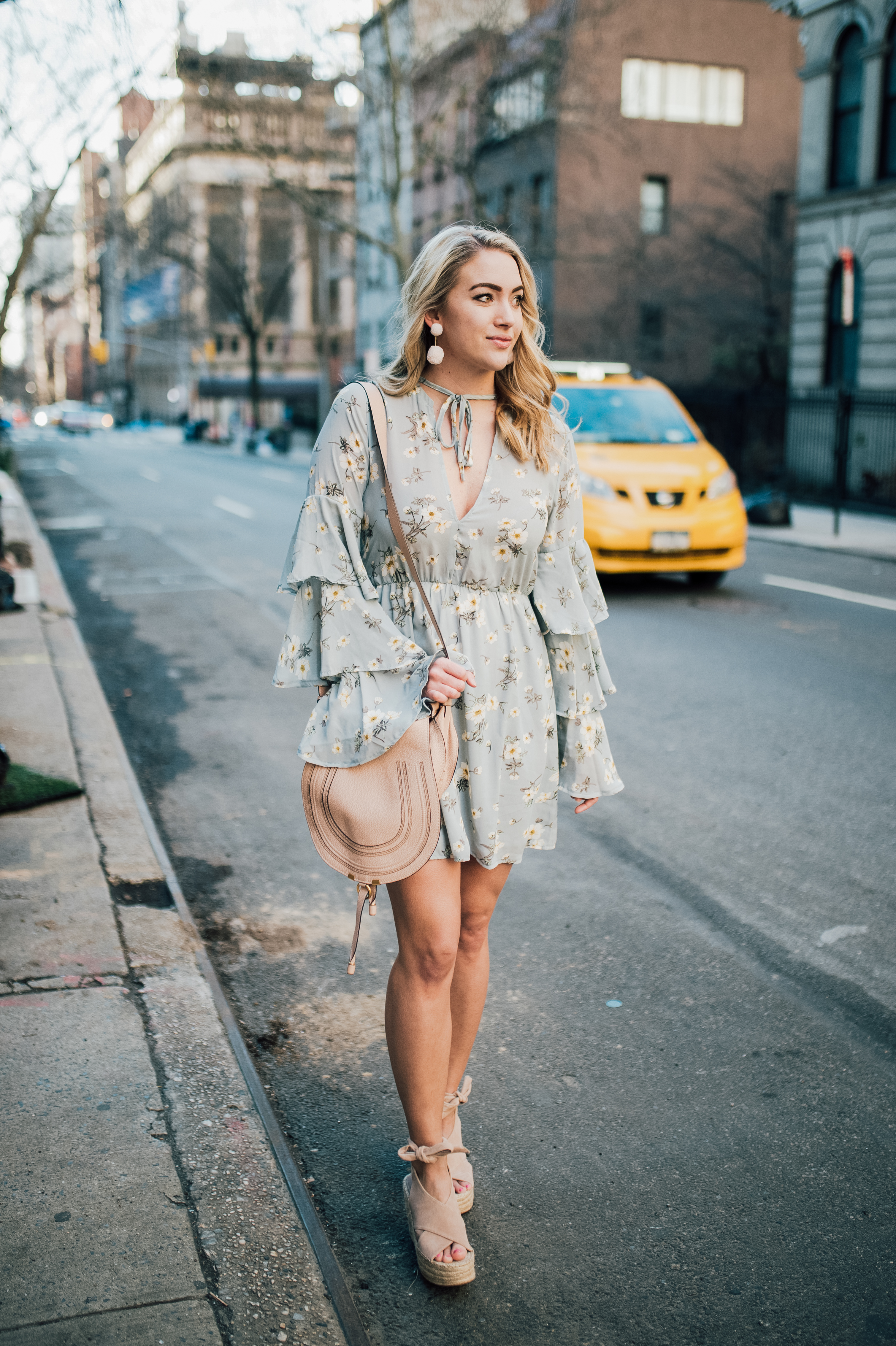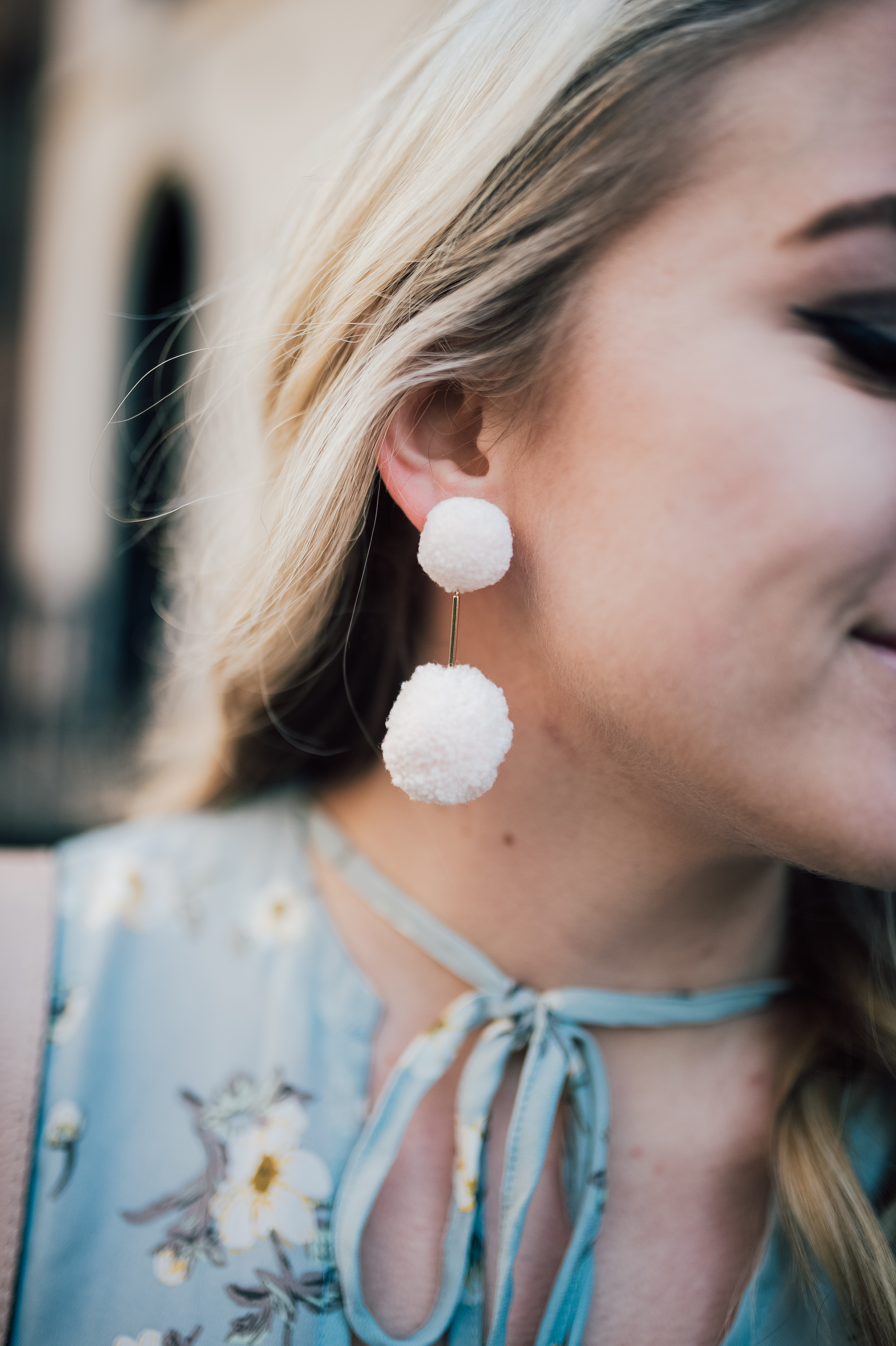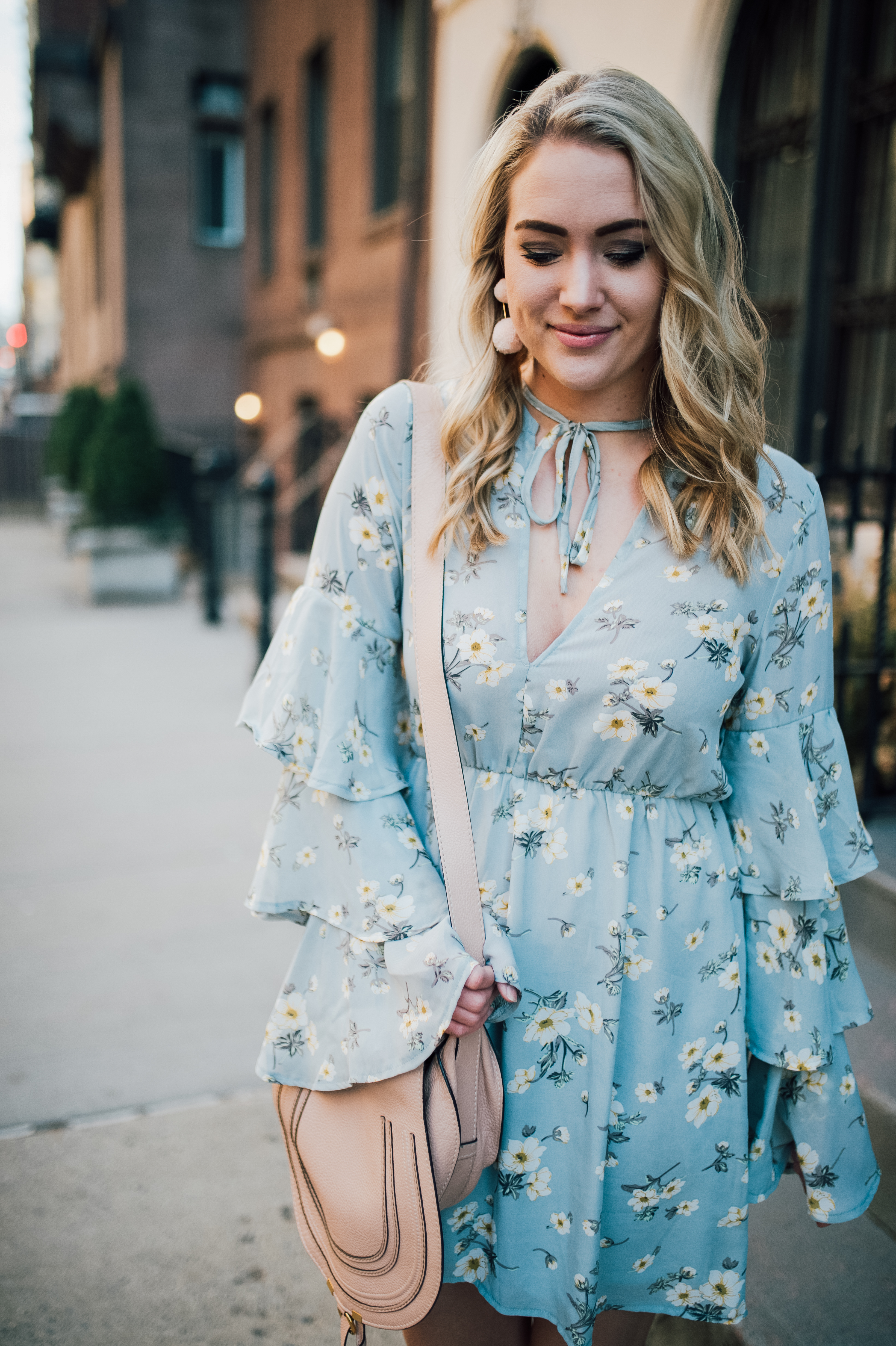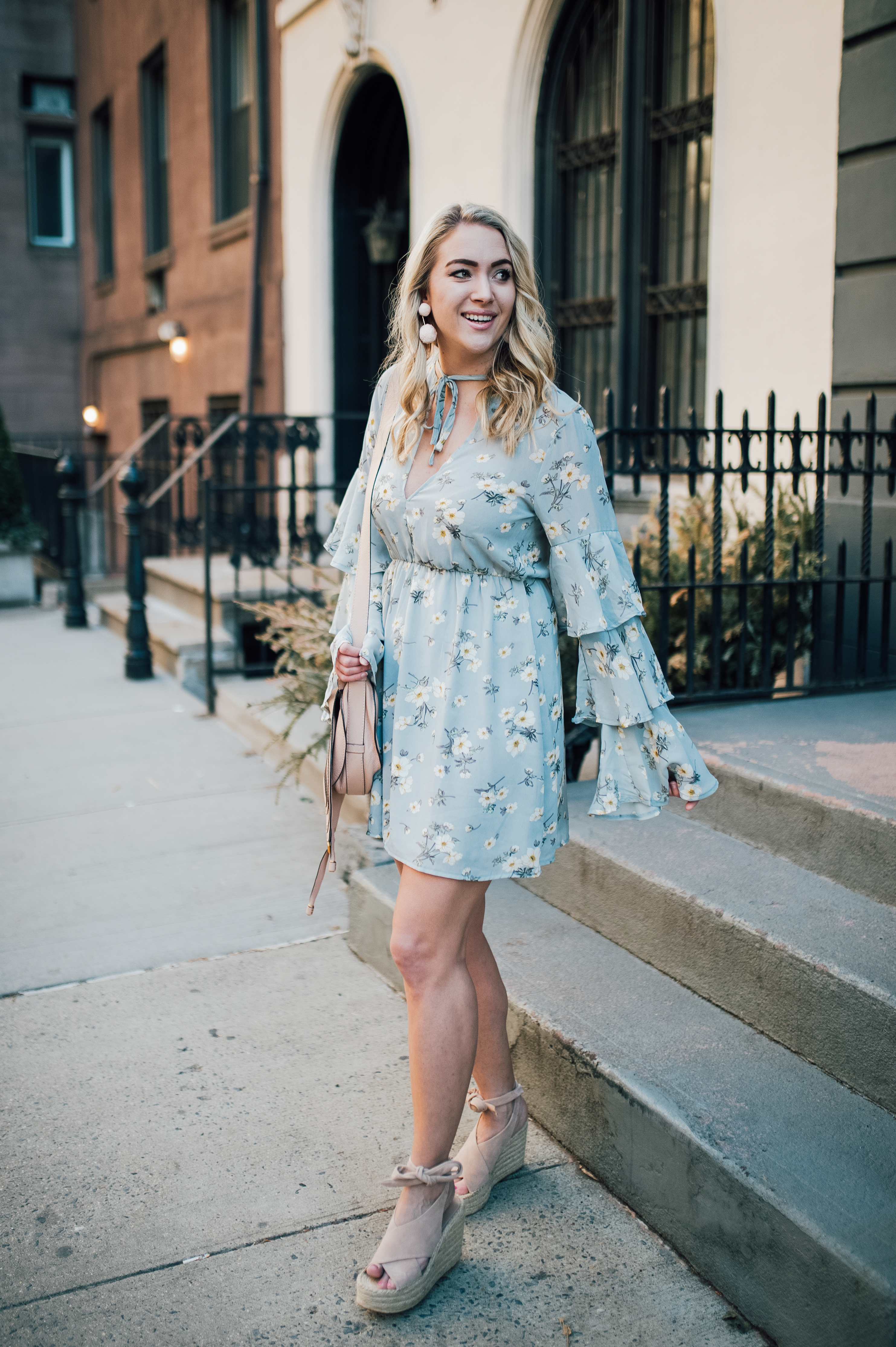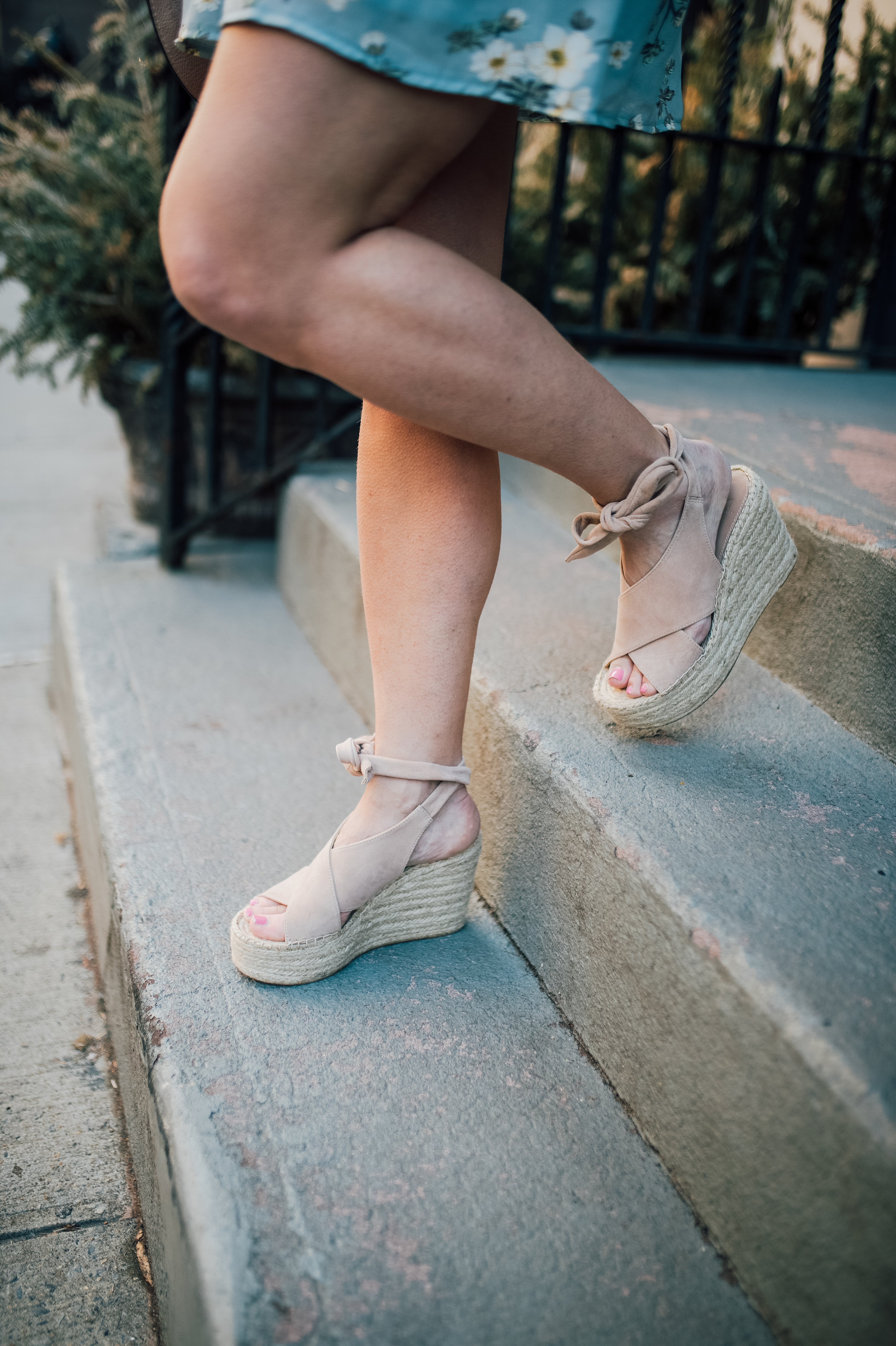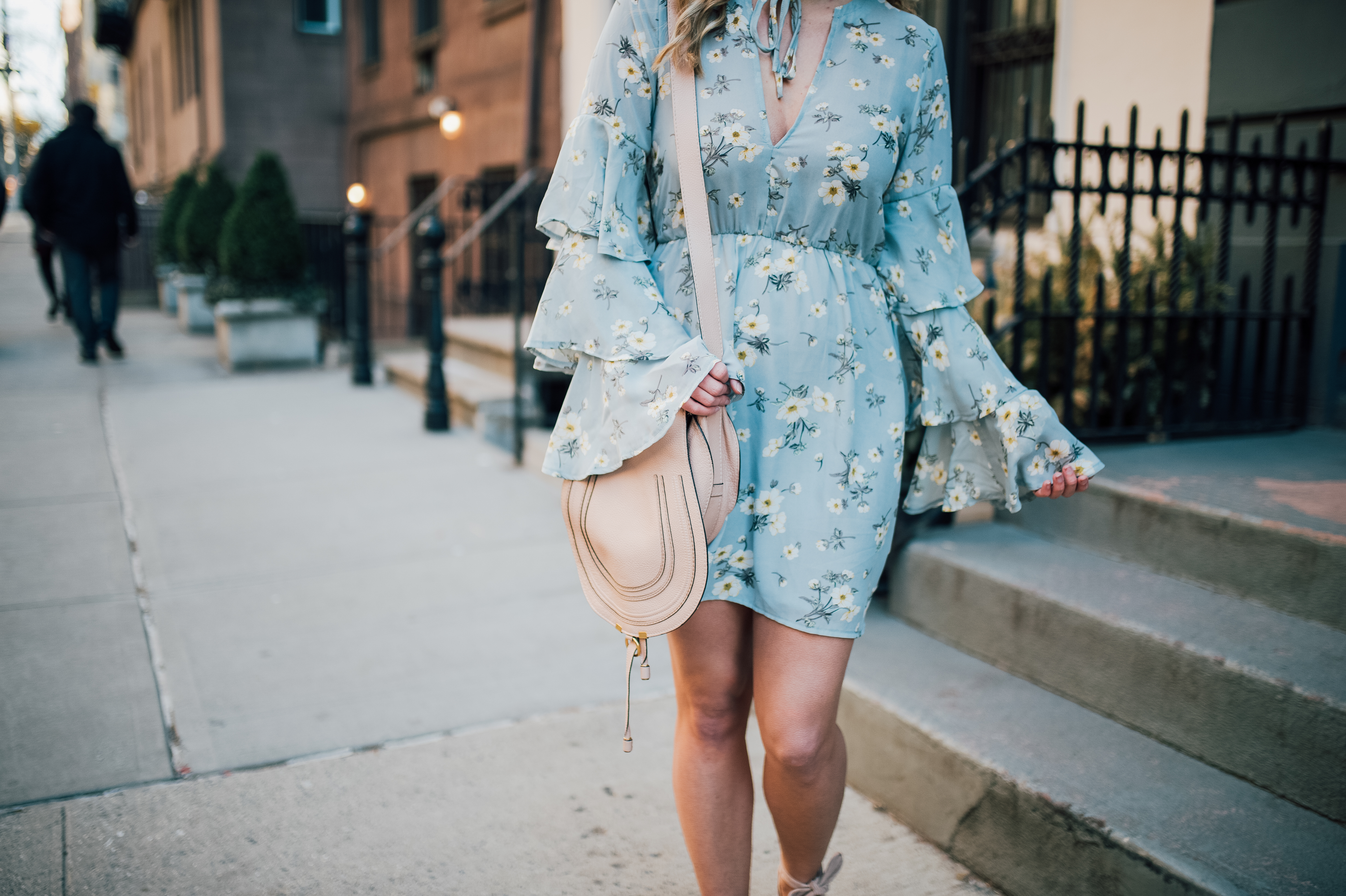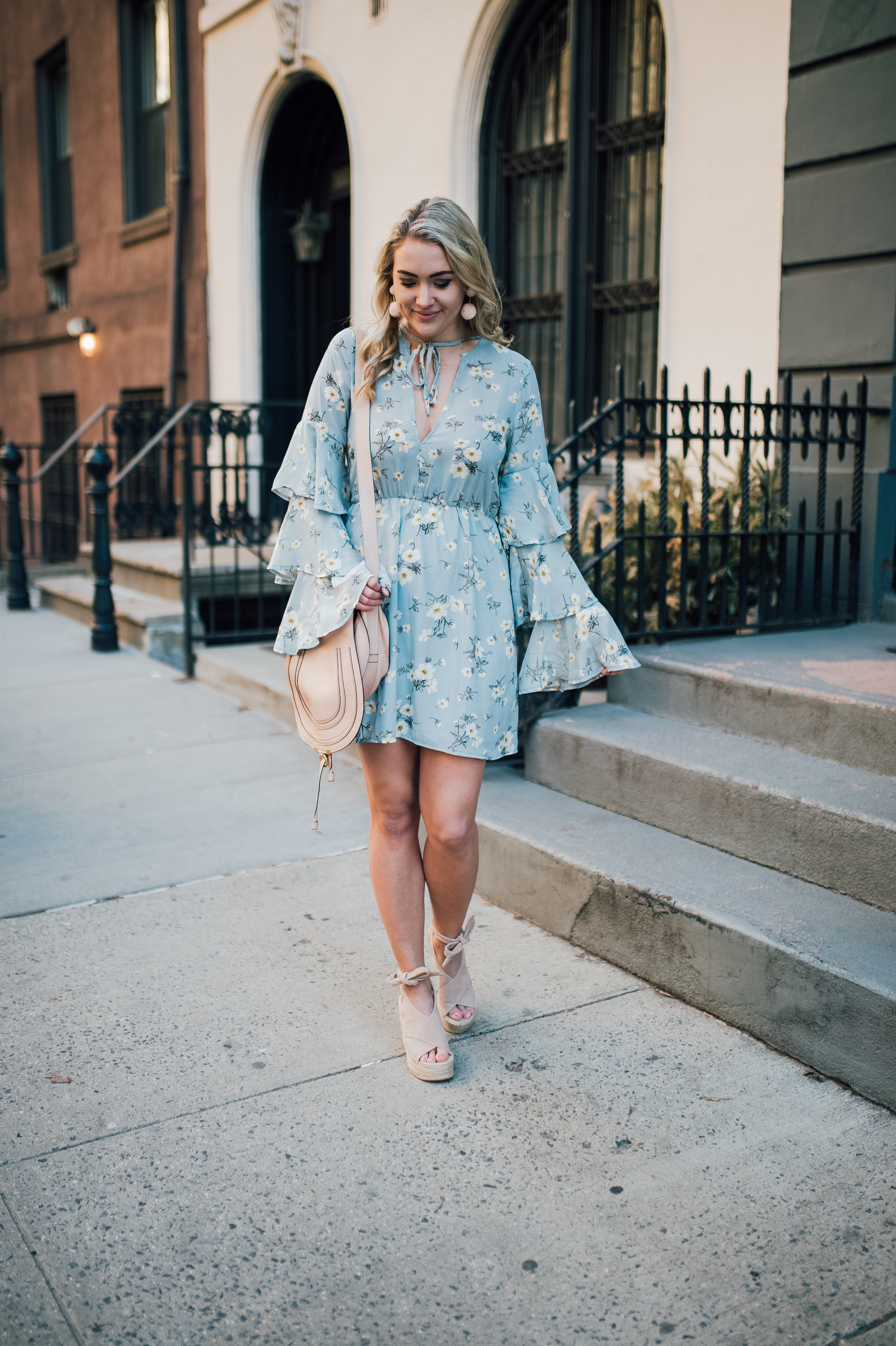 Happy Tuesday y'all! I hope everyone had a great Easter weekend. I was so excited to head to NOLA, but turns out on Wednesday I found out I was in the works of the beginning of an upper respiratory infection. My urgent care doctor wouldn't prescribe me any antibiotics, so by the time I got to see my parents on Friday it was pretty bad. I've been sick before, but never to the point where it was painful and this was just painful. Luckily, my dad got me what I needed and I'm slowly starting to feel like I'm coming back to life again. We were able to move my brother into his new home in NOLA and see some of his new stomping grounds. It's gorgeous weather back in the city and I'm already counting down the seconds until the weekend.
Today I'm sharing this super springy, girly dress. Florals epitomize spring, obviously, but I love getting those new additions in my closet that sort of up the game for the season. Cue this flutter sleeved number. I've professed my love for sleeves a countless number of times, and this is no exception. Not only is it ruffle sleeved, but there's THREE ruffles, count em, three!! Not only are the sleeves fun, but who doesn't love mint in the spring? The mint color with pastel yellow and blush tones in the floral print definitely make this a dress you can wear all season long. I added my favorite blush tie wedges that are so comfortable, and a pair of blush Pom Pom earrings. What do y'all think? Have a great day and thanks for reading!