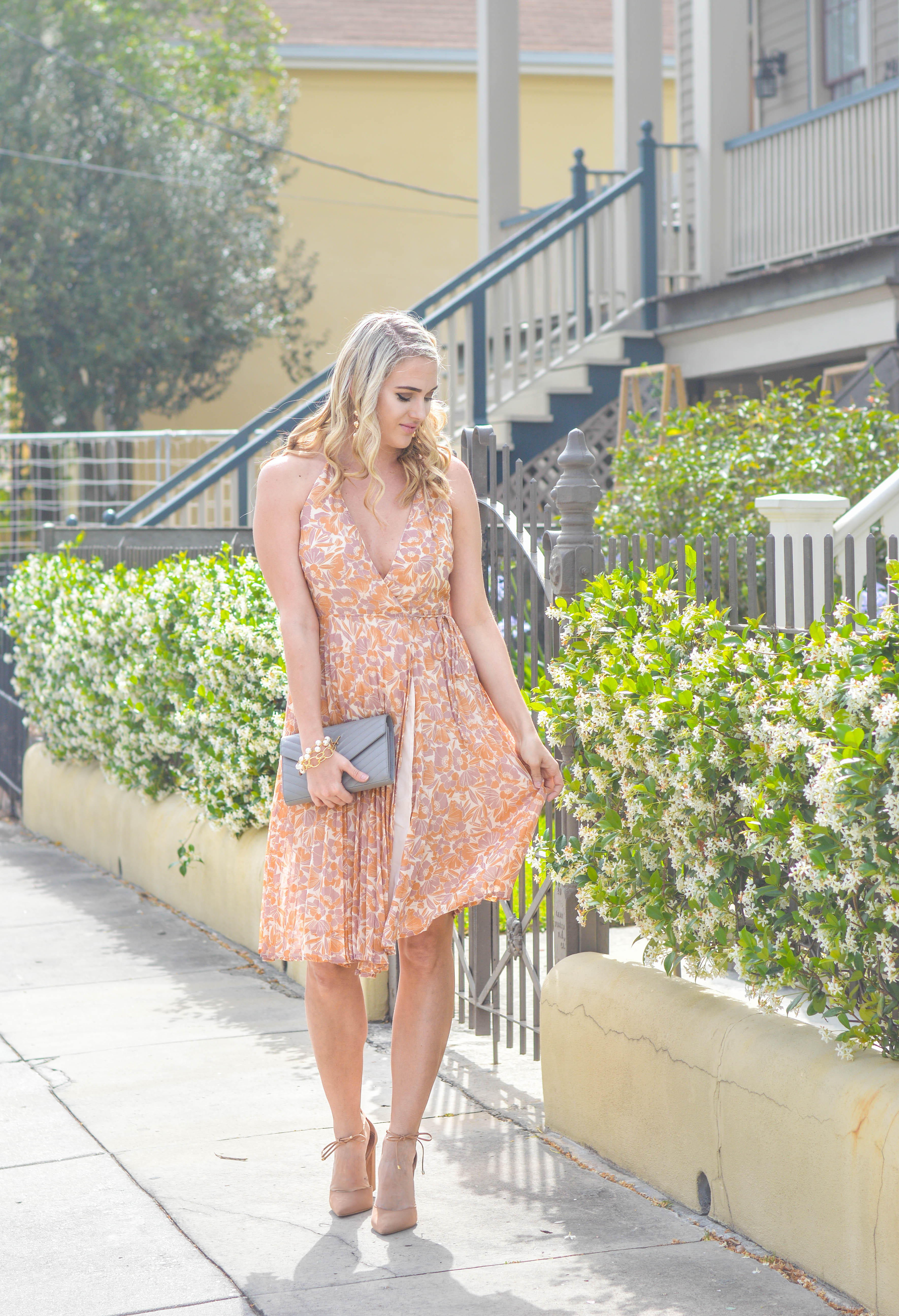 Dress // Heels // Bag // Chain Bracelet c/o // Pearl Bracelet c/o // Earrings // Lips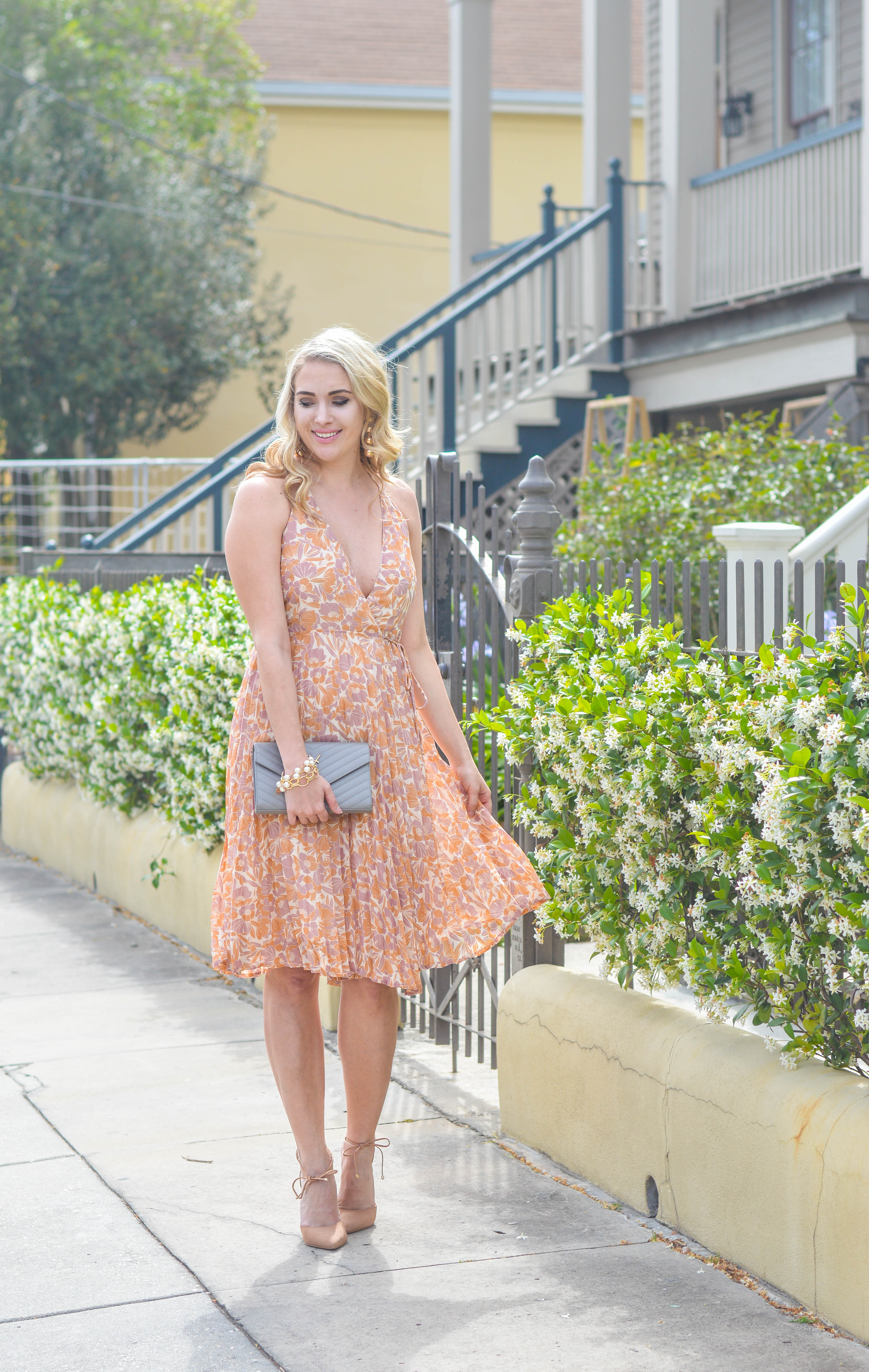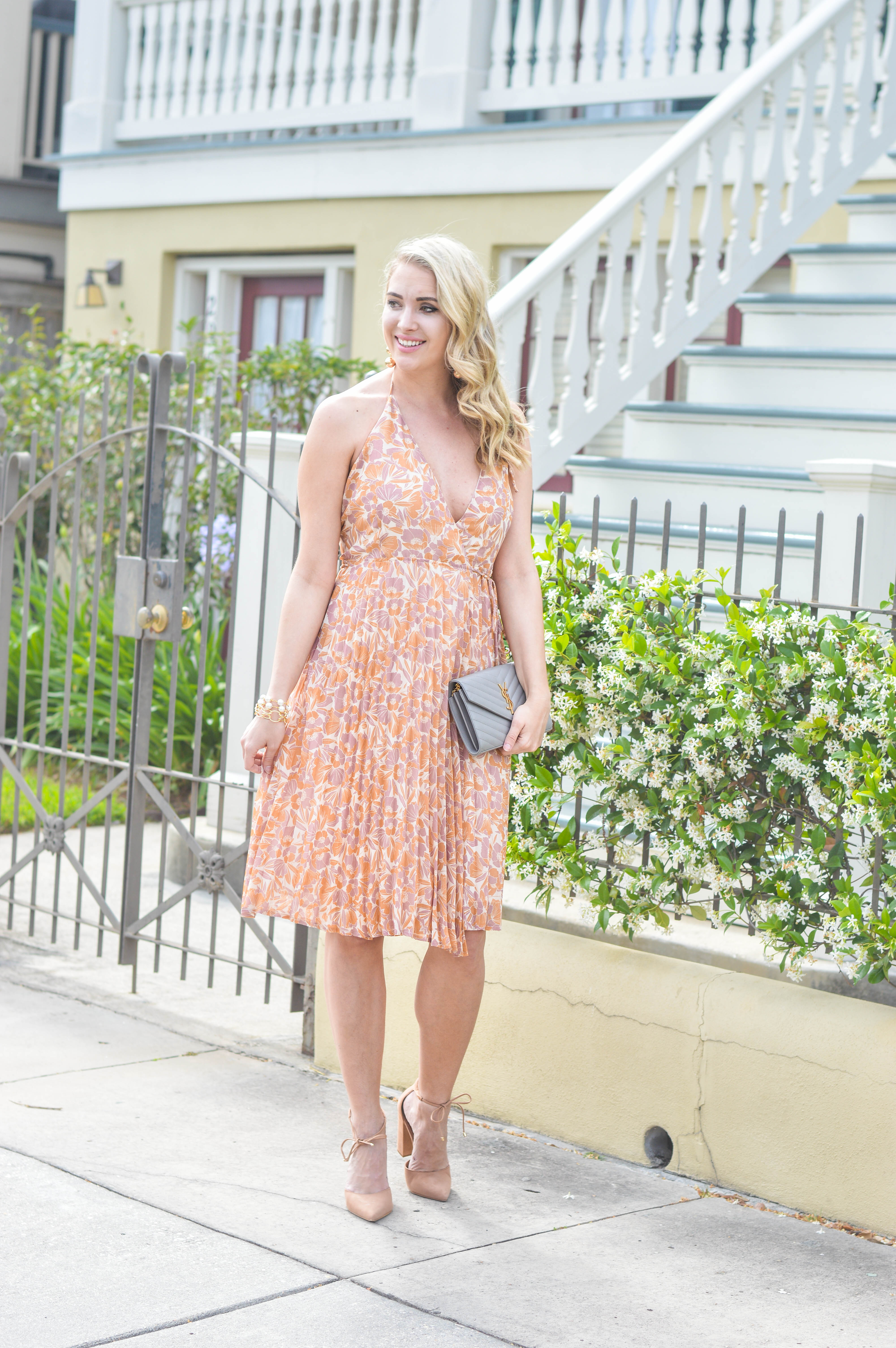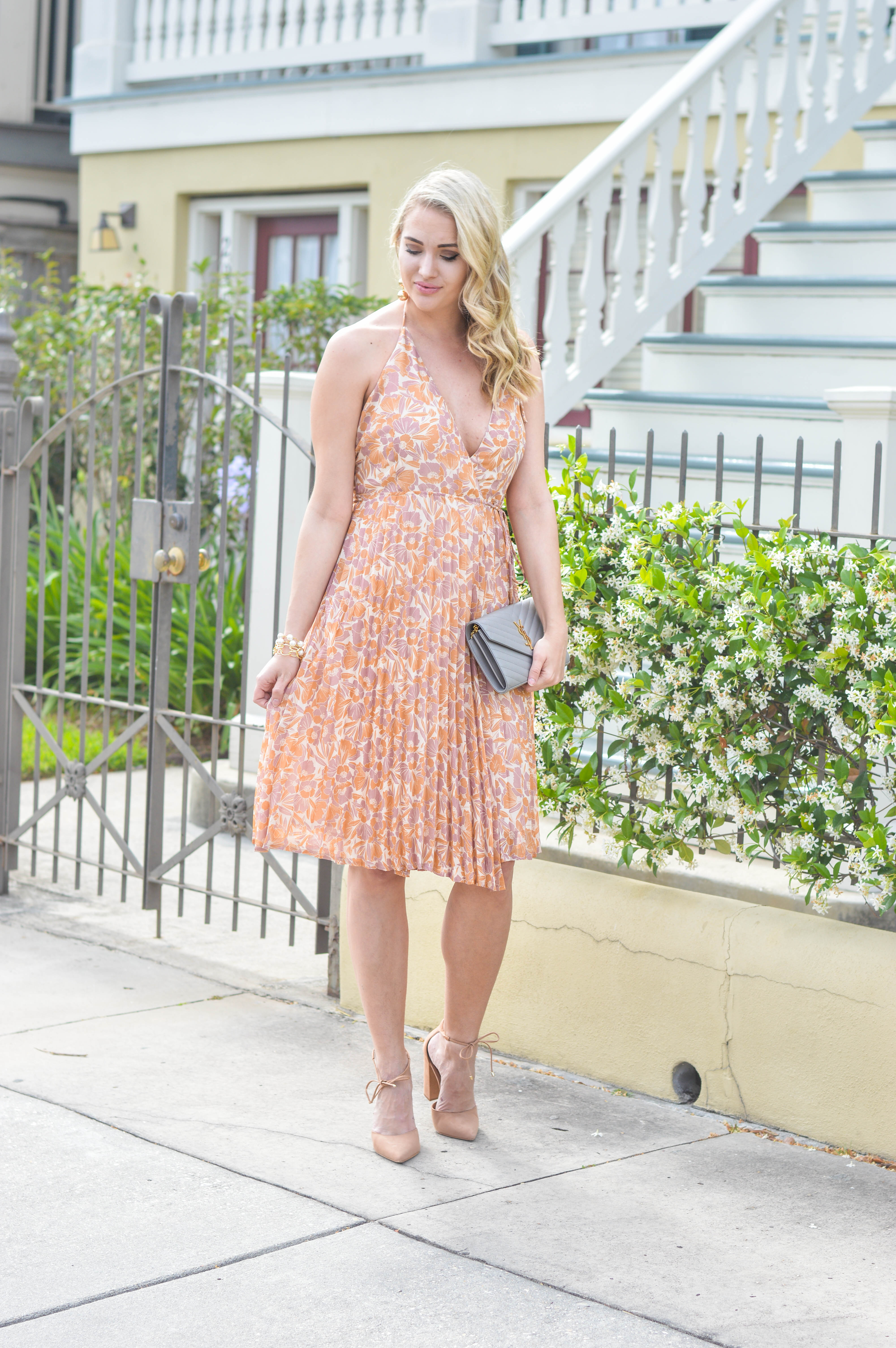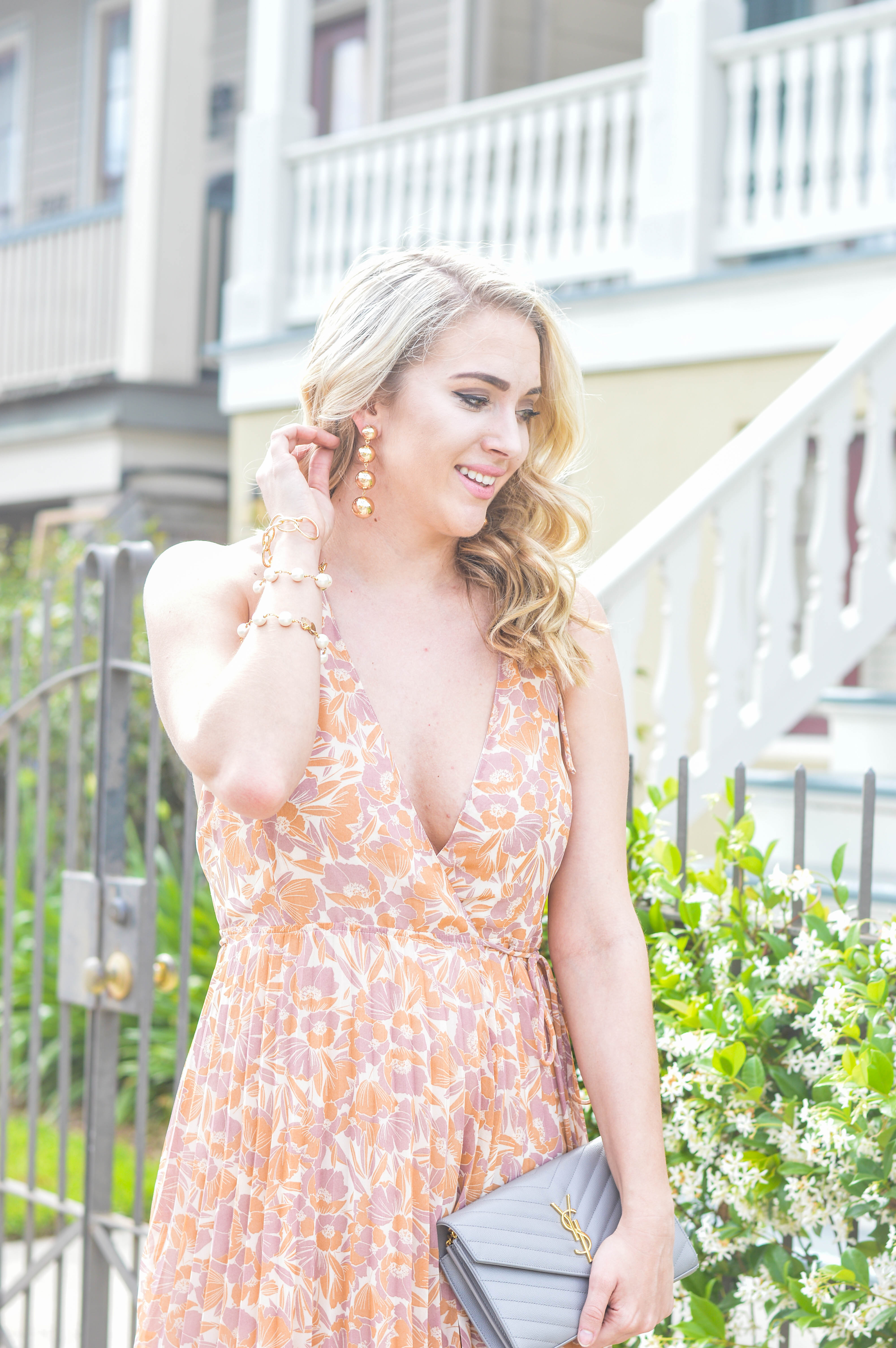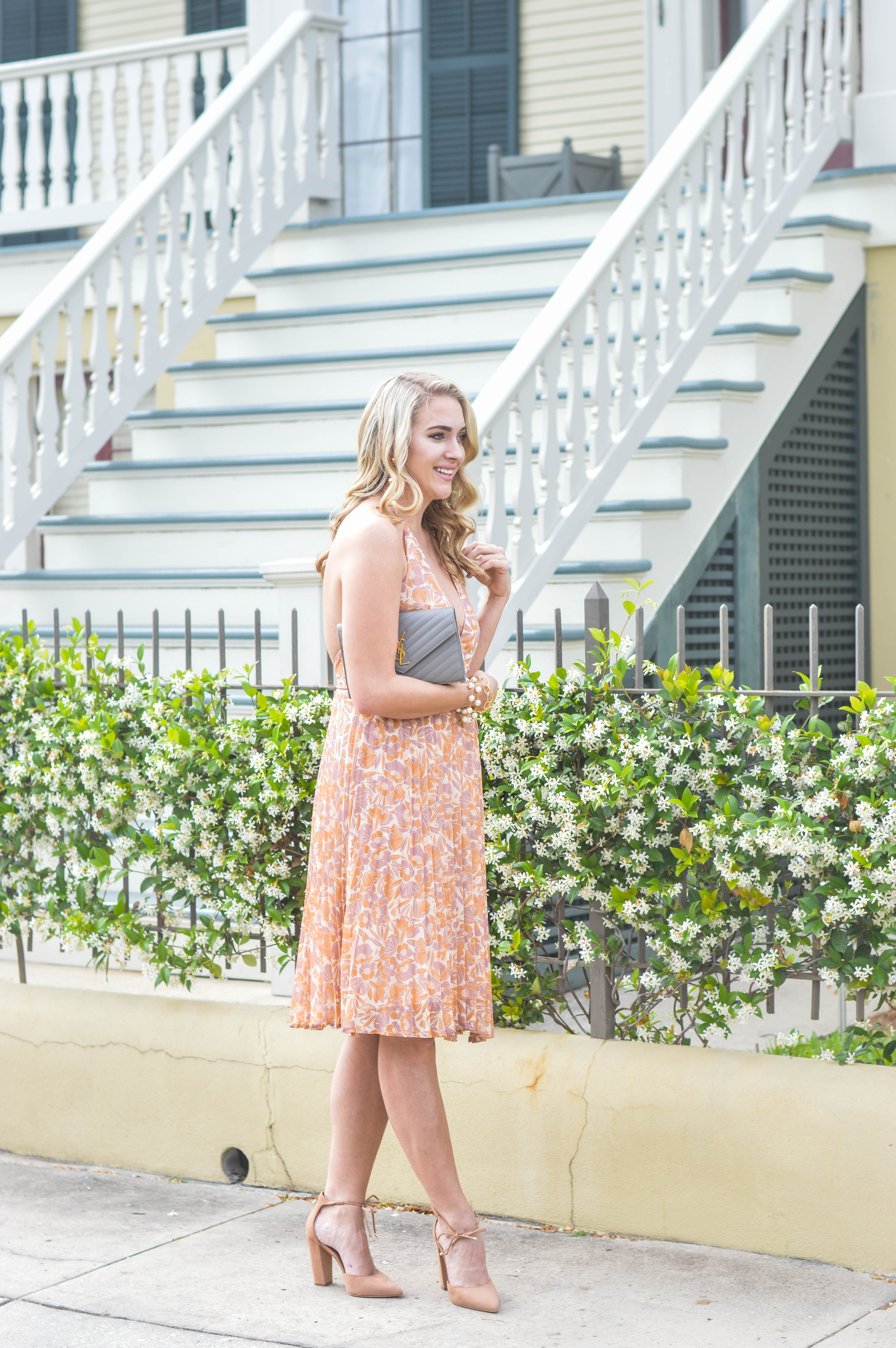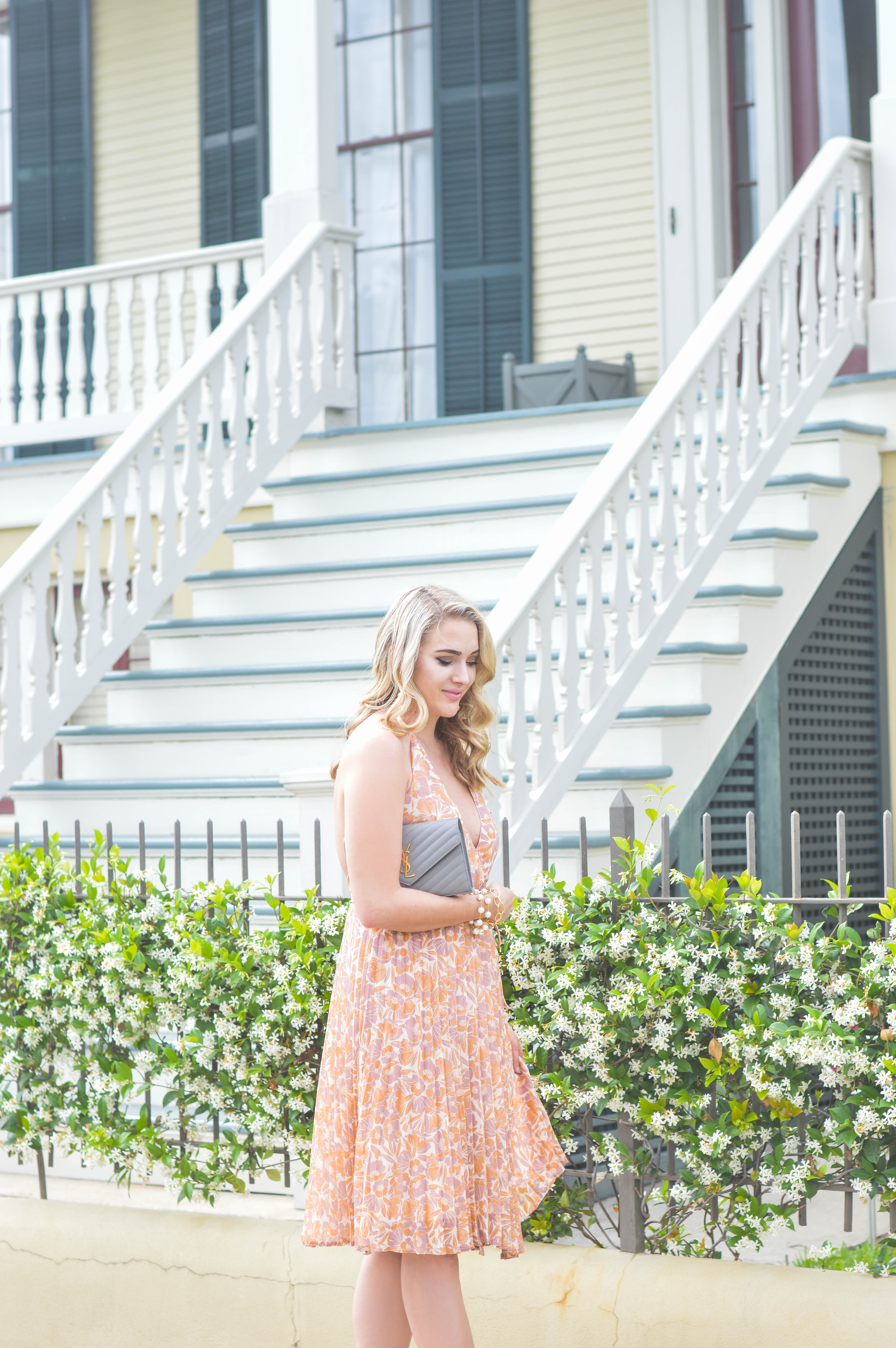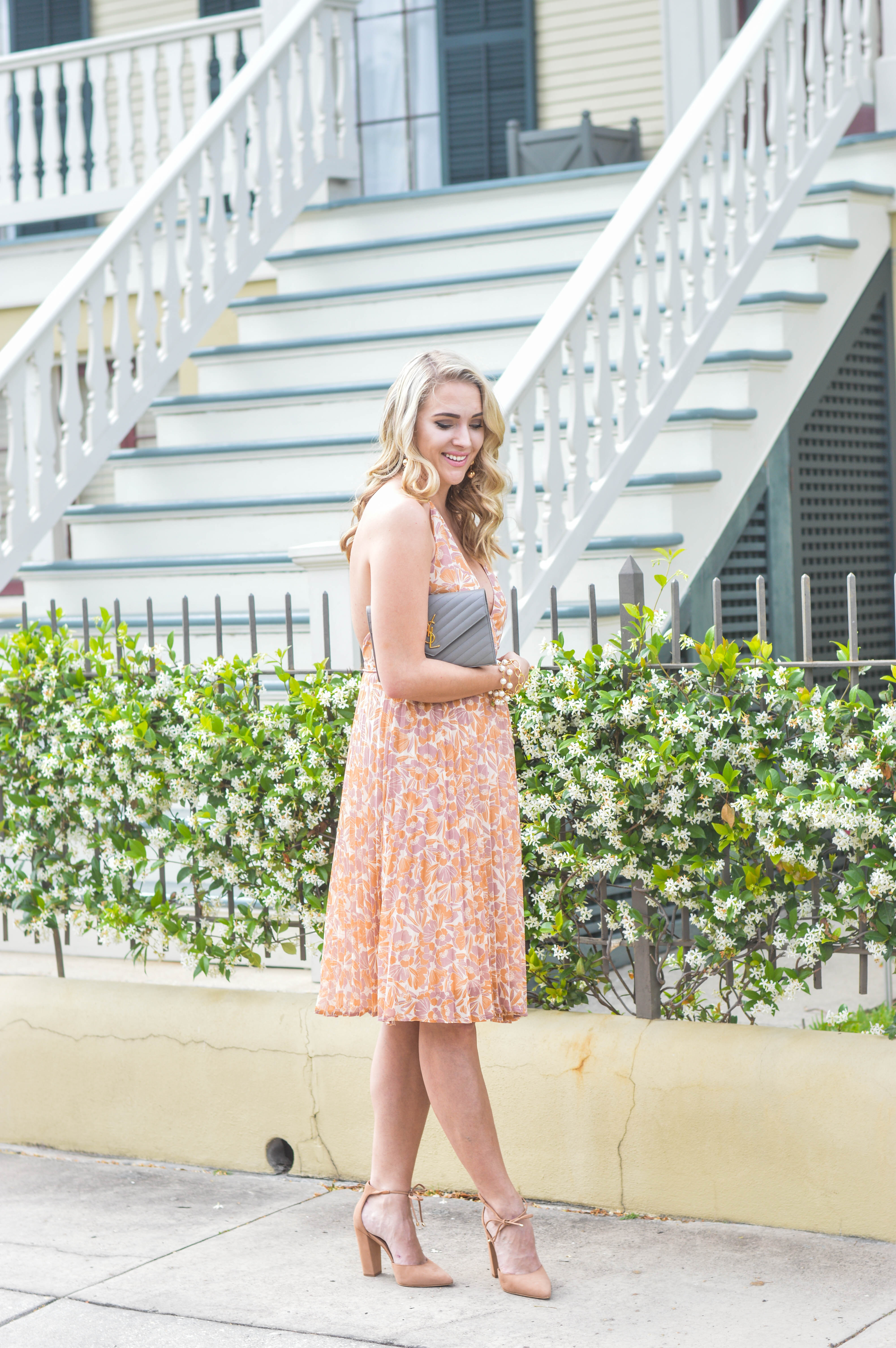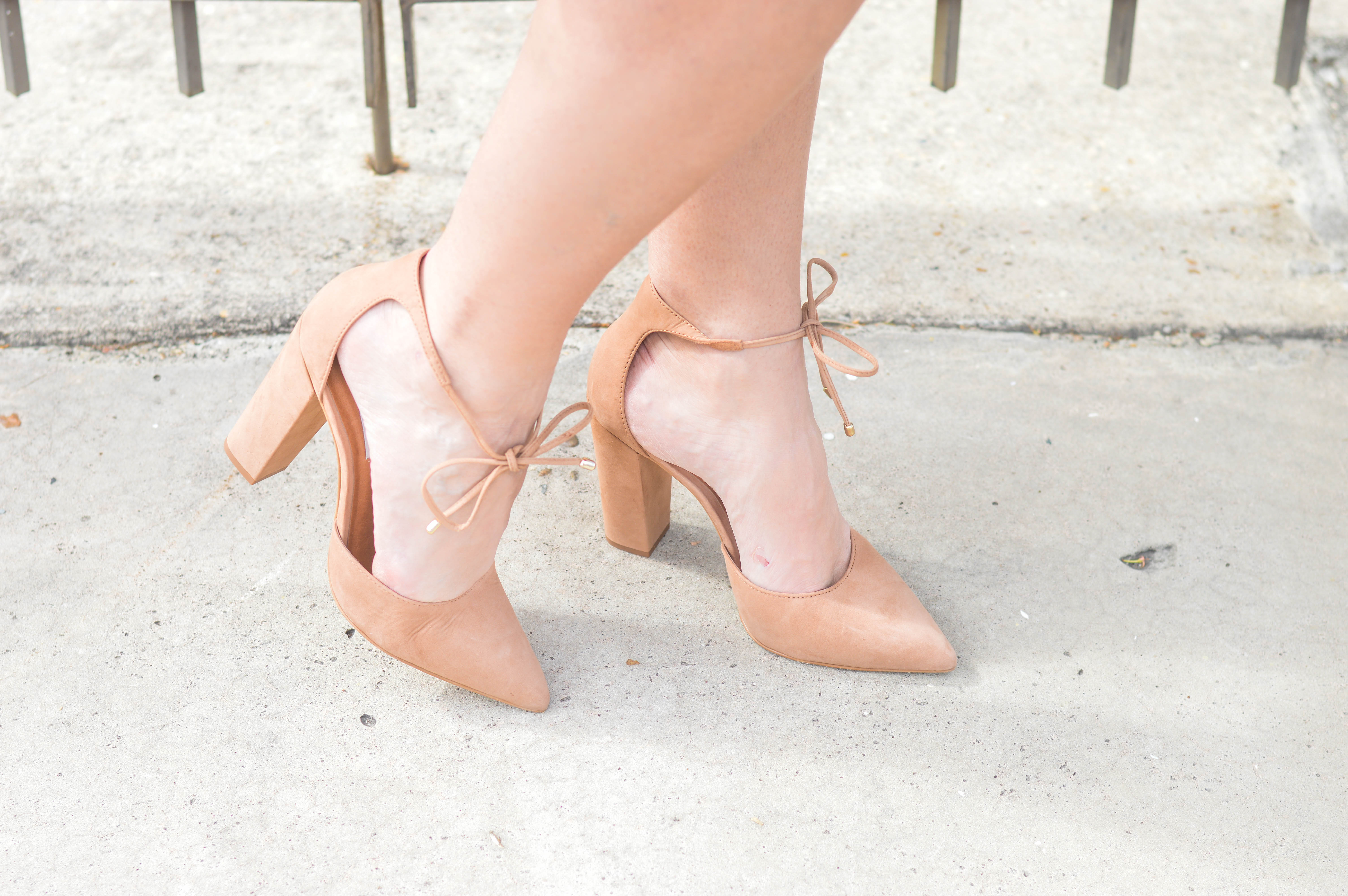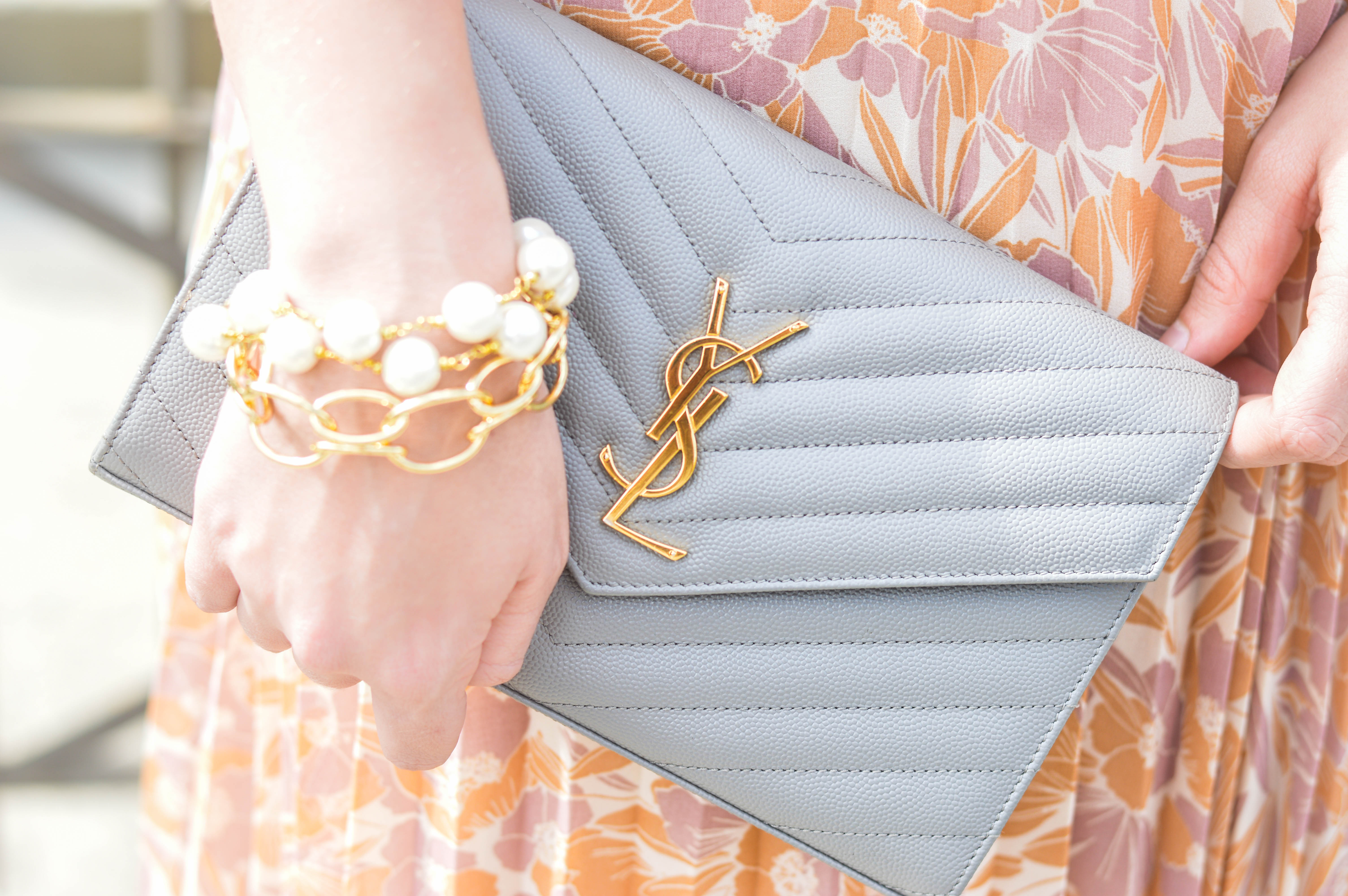 Happy Thursday y'all! We are flying through this week. I definitely jinxed myself with the weather because we're supposed to have two rainy days to round out the work week… oops. I'm super excited to almost be done with switching around my bedroom, and I am SO much happier with it it's actually crazy. I have a few finishing touches with lighting, and of course decor that I'm holding off on until I save up a little more money, but I plan to share the revamp on here as soon as it's done! I'm getting my new living room rug in today, and I think the definition of #adulting is when you're excited about a rug coming in… but in my defense it's super cute and I'm just happy I won't have to worry about my old rug that shed like crazy. Can't wait to share more with y'all!
Today I'm sharing one of my looks from New Orleans this past weekend. When I finally started feeling better, I broke this pleated halter midi dress out for the southern heat. If I had to define elegance in a dress, it would be this exact number. It's a halter so it's easy to wear, the pleats combined with the floral print mix up the texture of the dress, and it has such a sophisticated hemline to it that it just makes me feel like such a lady. I love the colors in the floral pattern, and just think how great this pleated halter midi dress would look on tan skin during the summer! My new pointy toe heels made the perfect accent, and these will definitely be on repeat all season long. They do require some breaking in, but once you've worn them a few times they're so comfortable! This combo would also make the perfect spring/summer wedding guest combo. What do y'all think? Have a great day and thanks for reading!