Happy Thursday y'all! Man am I glad it's almost the weekend. I feel like I say that every post, but this weekend I'm particularly excited because next weekend is my one-year anniversary in the city! I've been tracking my monthly anniversaries in the city like you would if you had started dating someone circa 2008, but I can't help it! This past year has seriously been everything for me from life-changing to eye-opening and everything in between. I'll be sharing more on that later, but I can't believe how much time is passing by so quickly!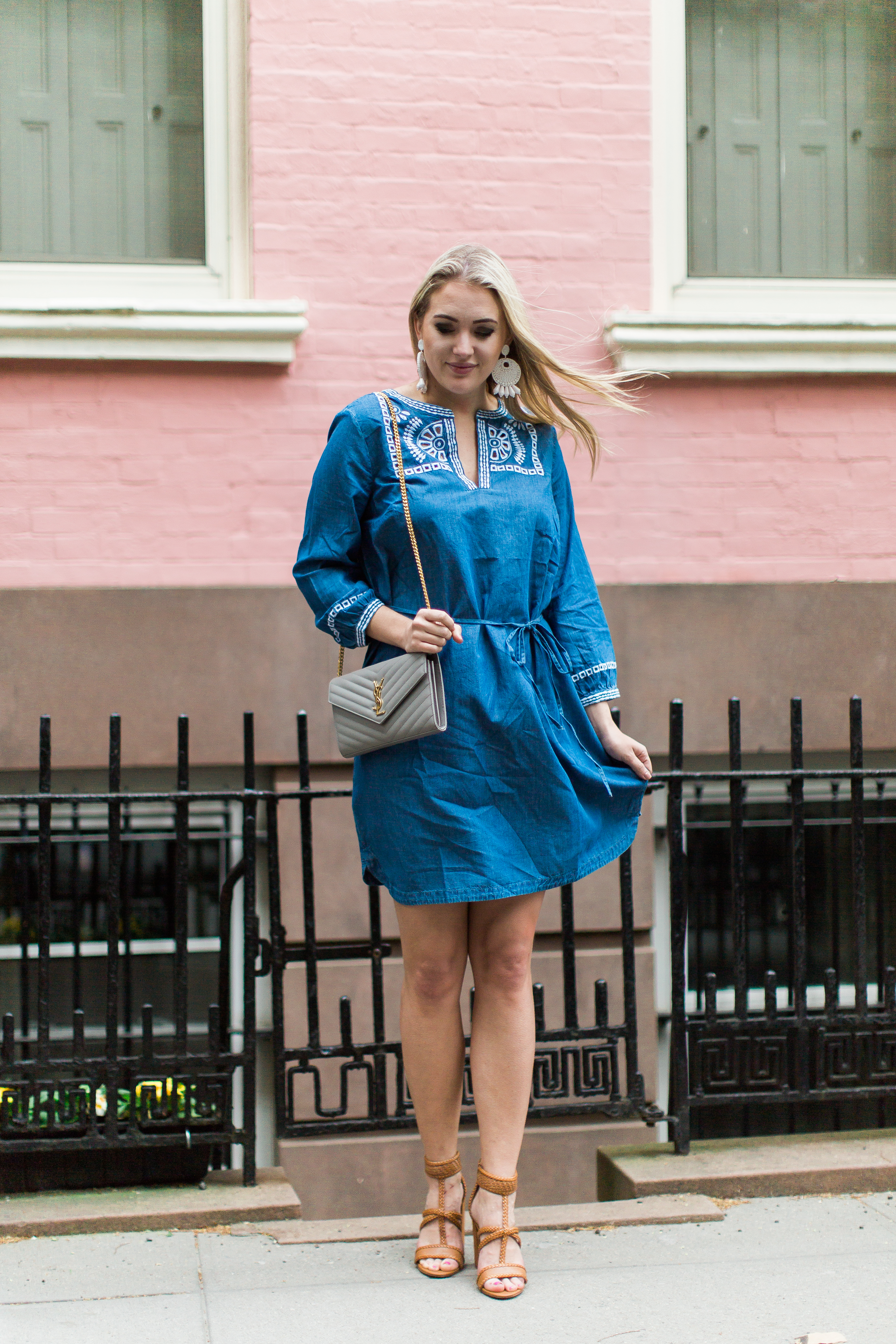 Dress // Heels // Earrings // Bag
Photos by Caitee Smith.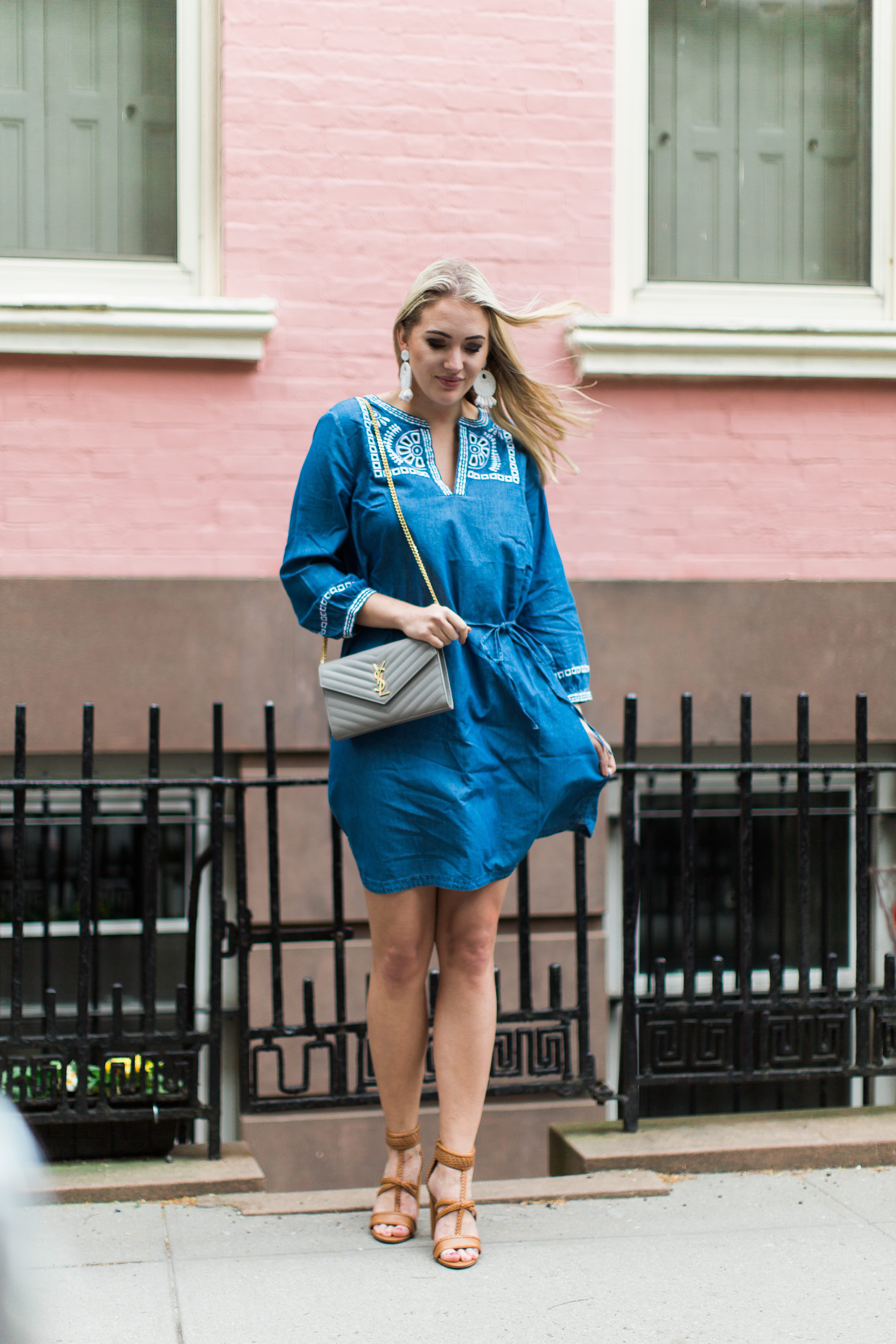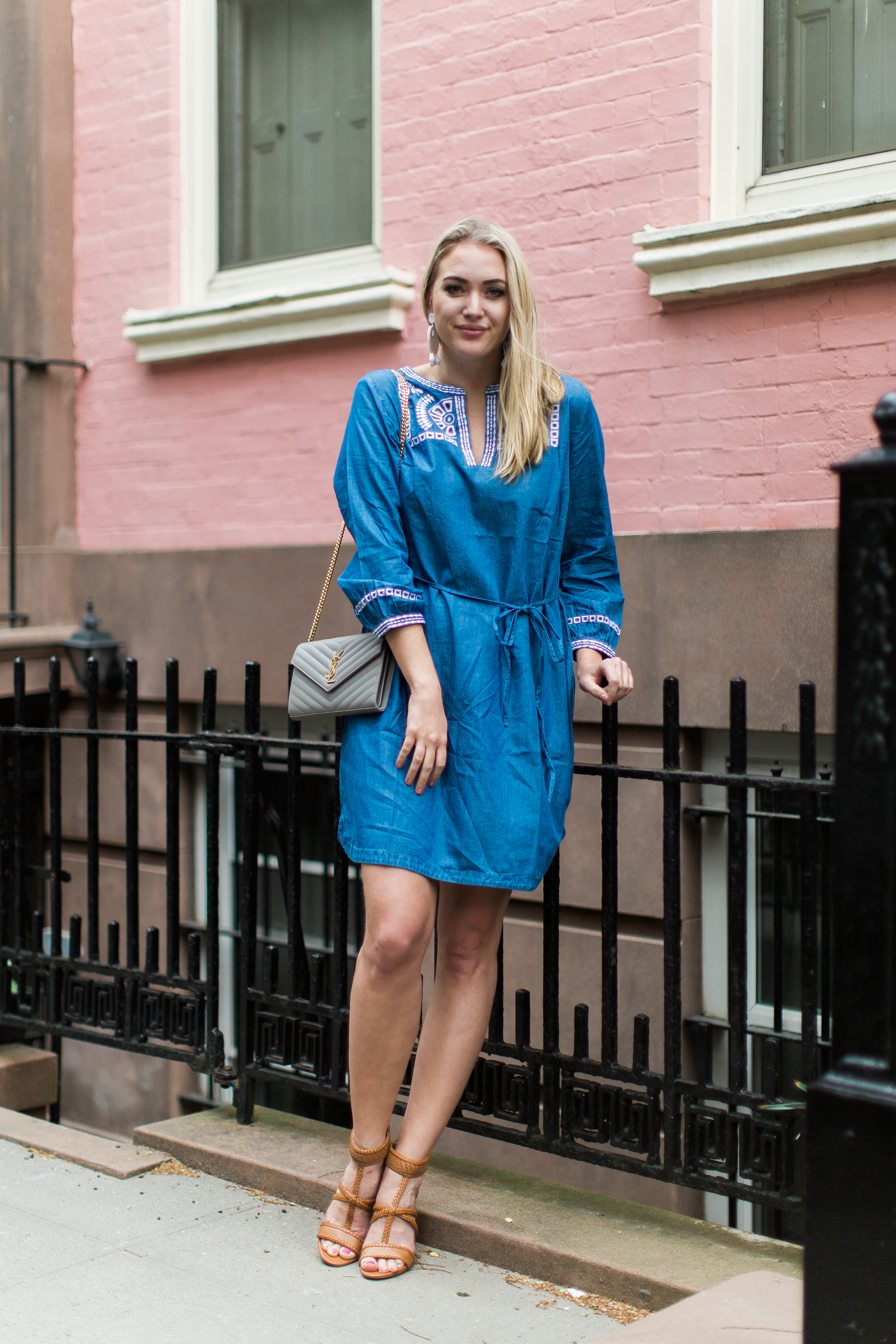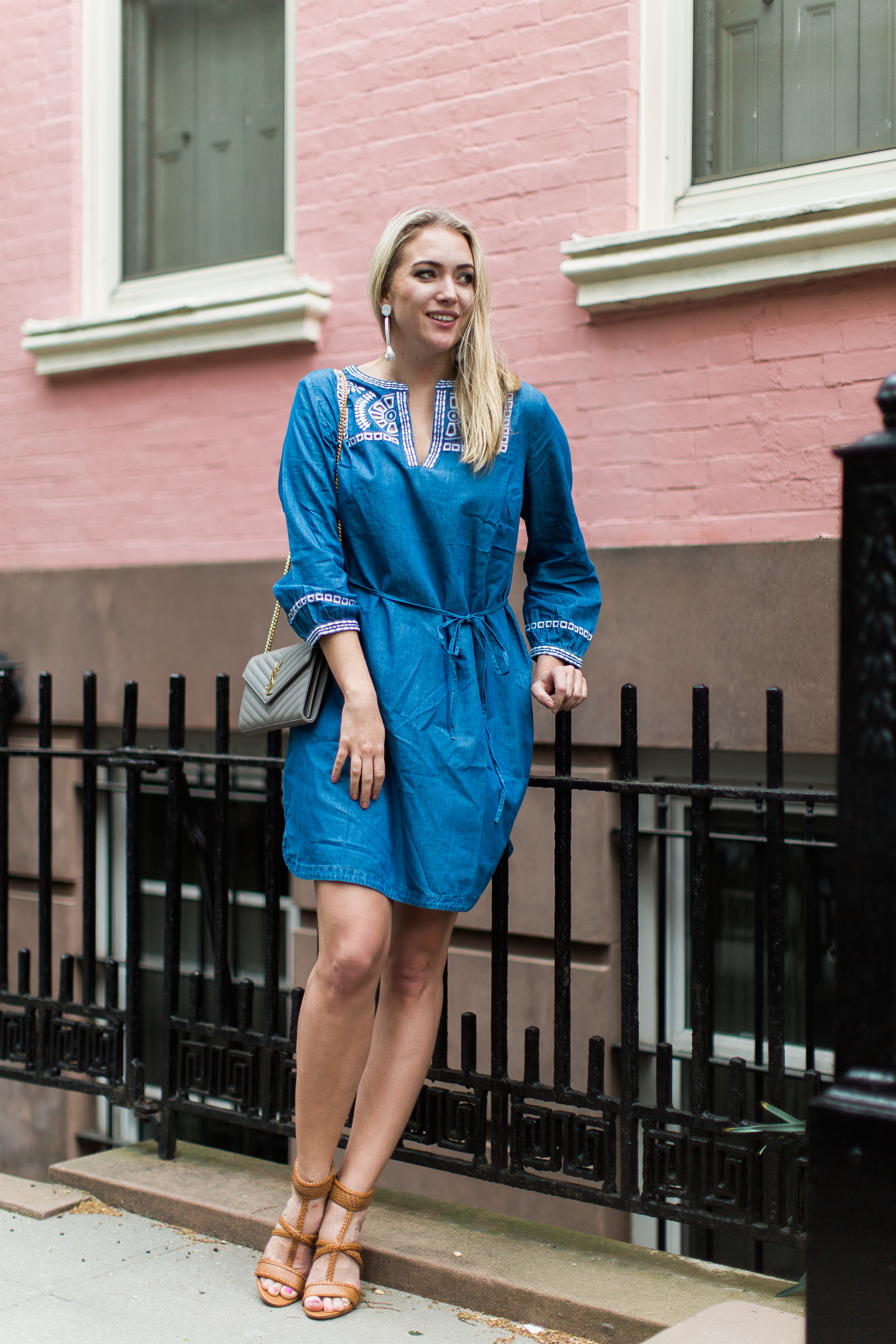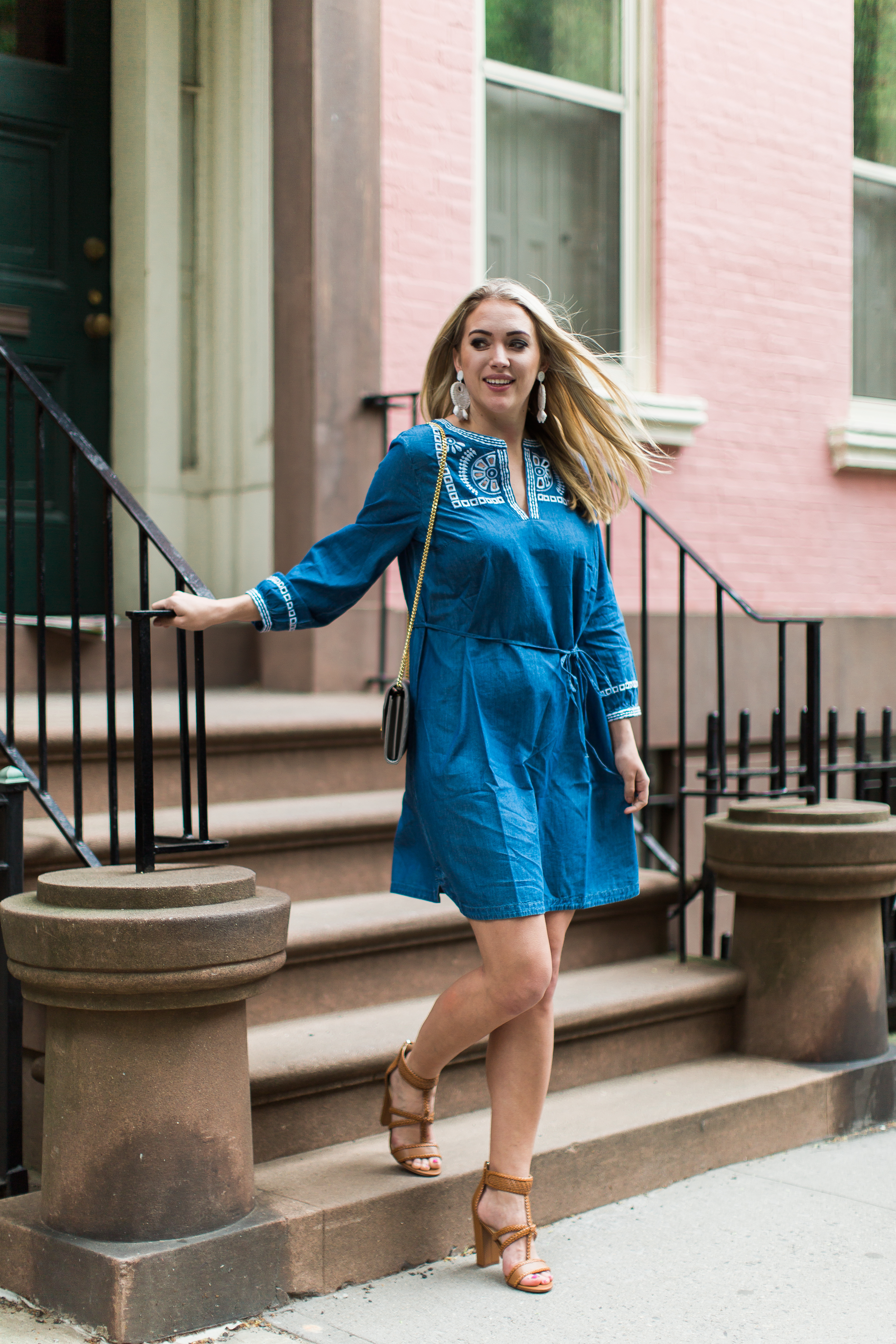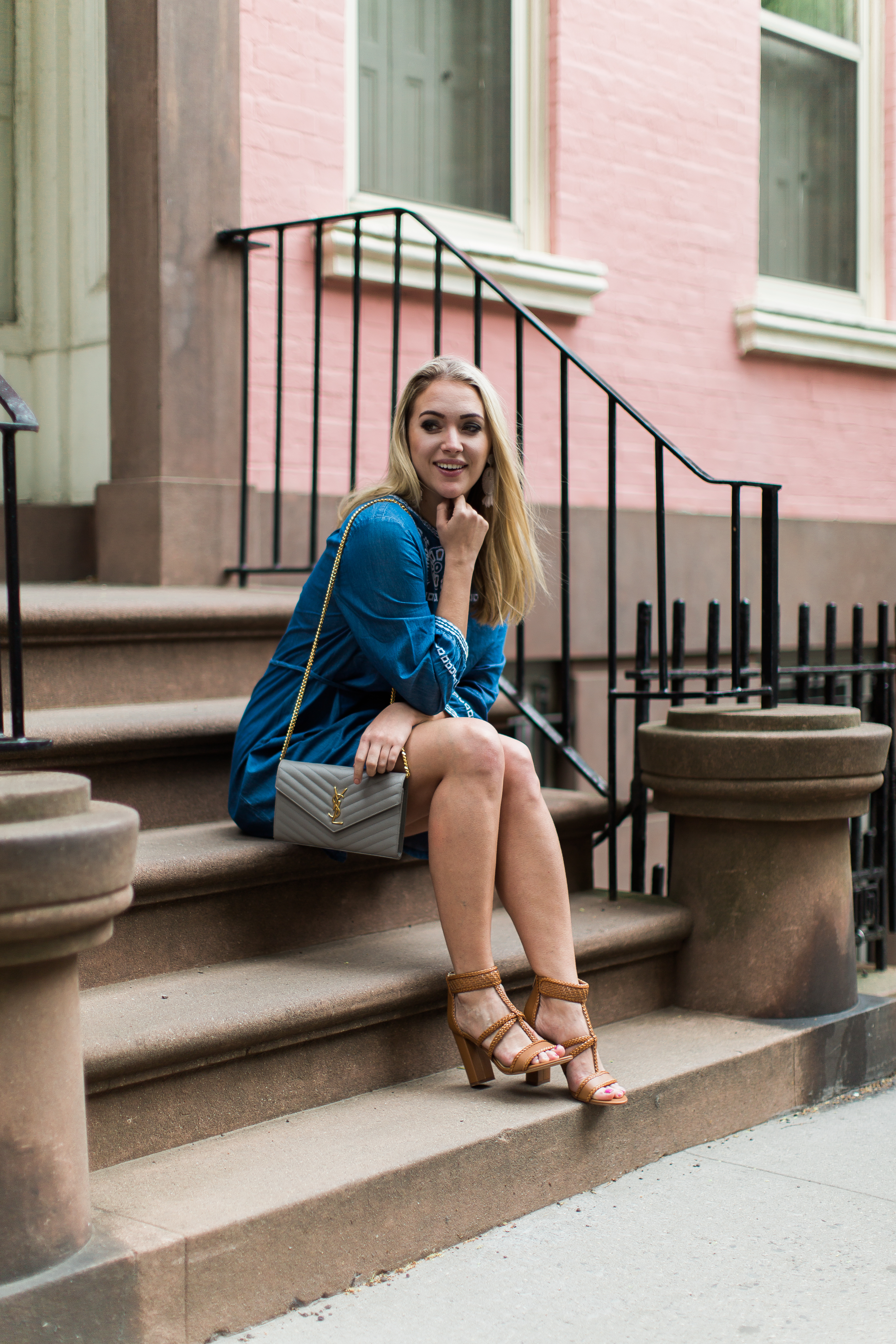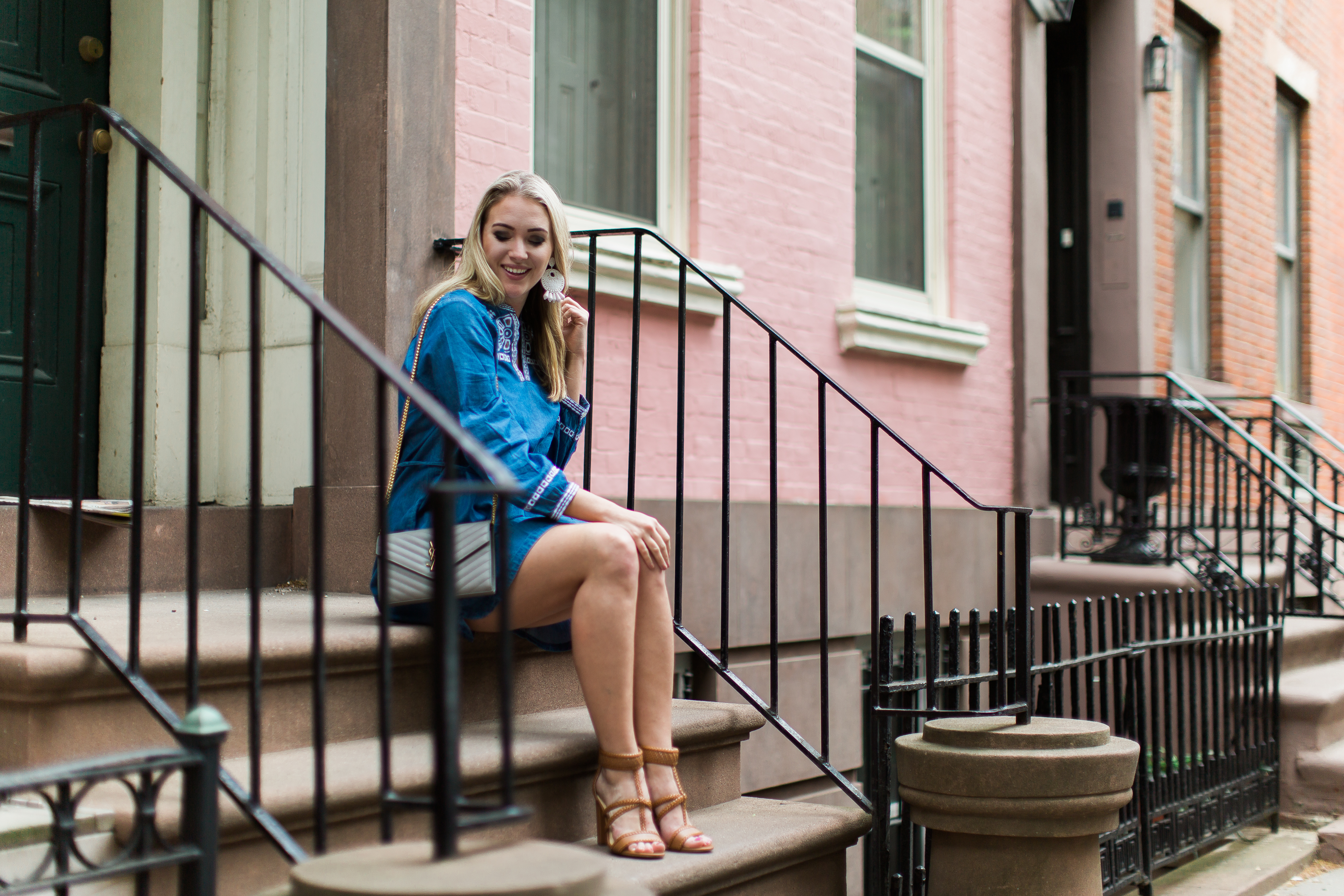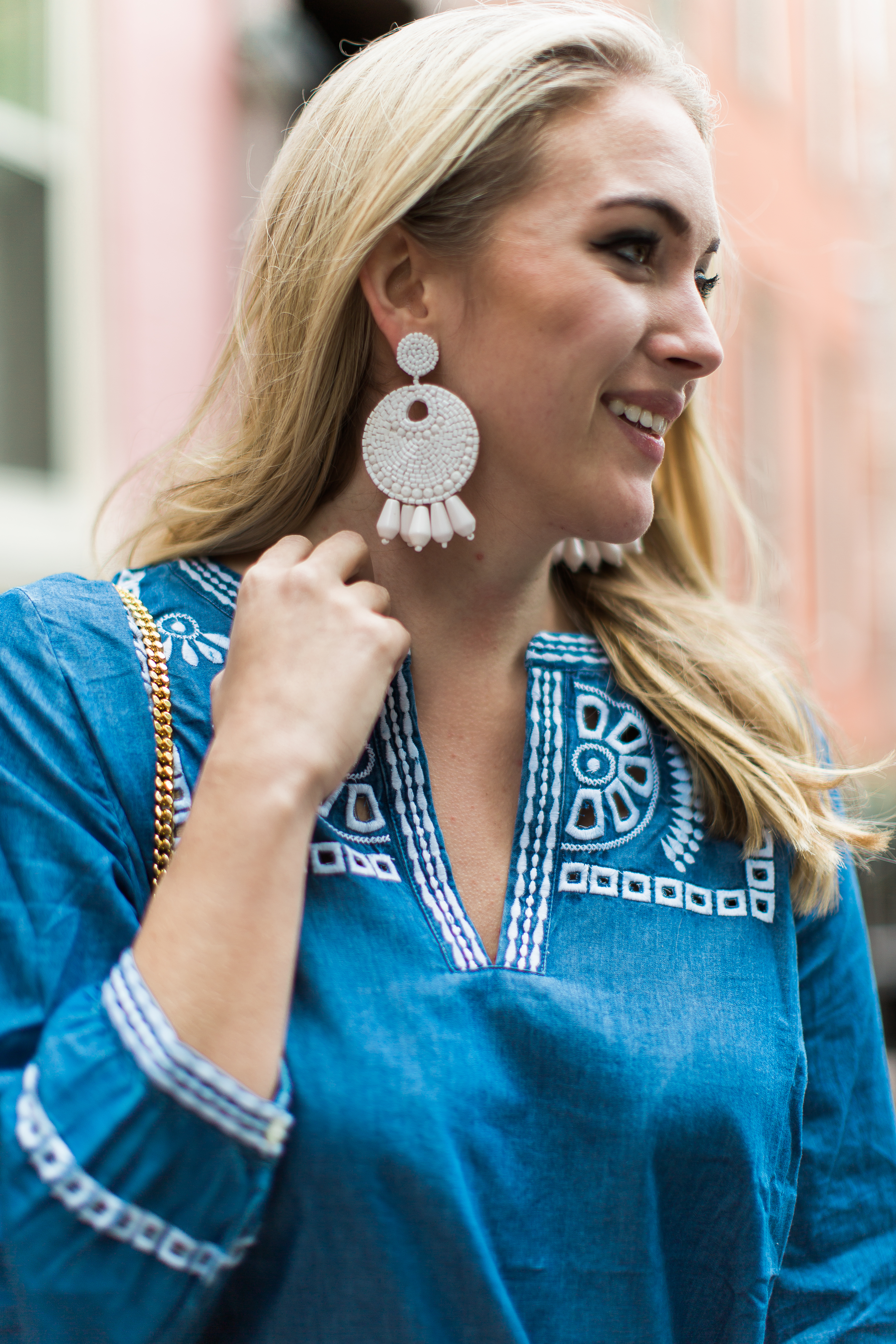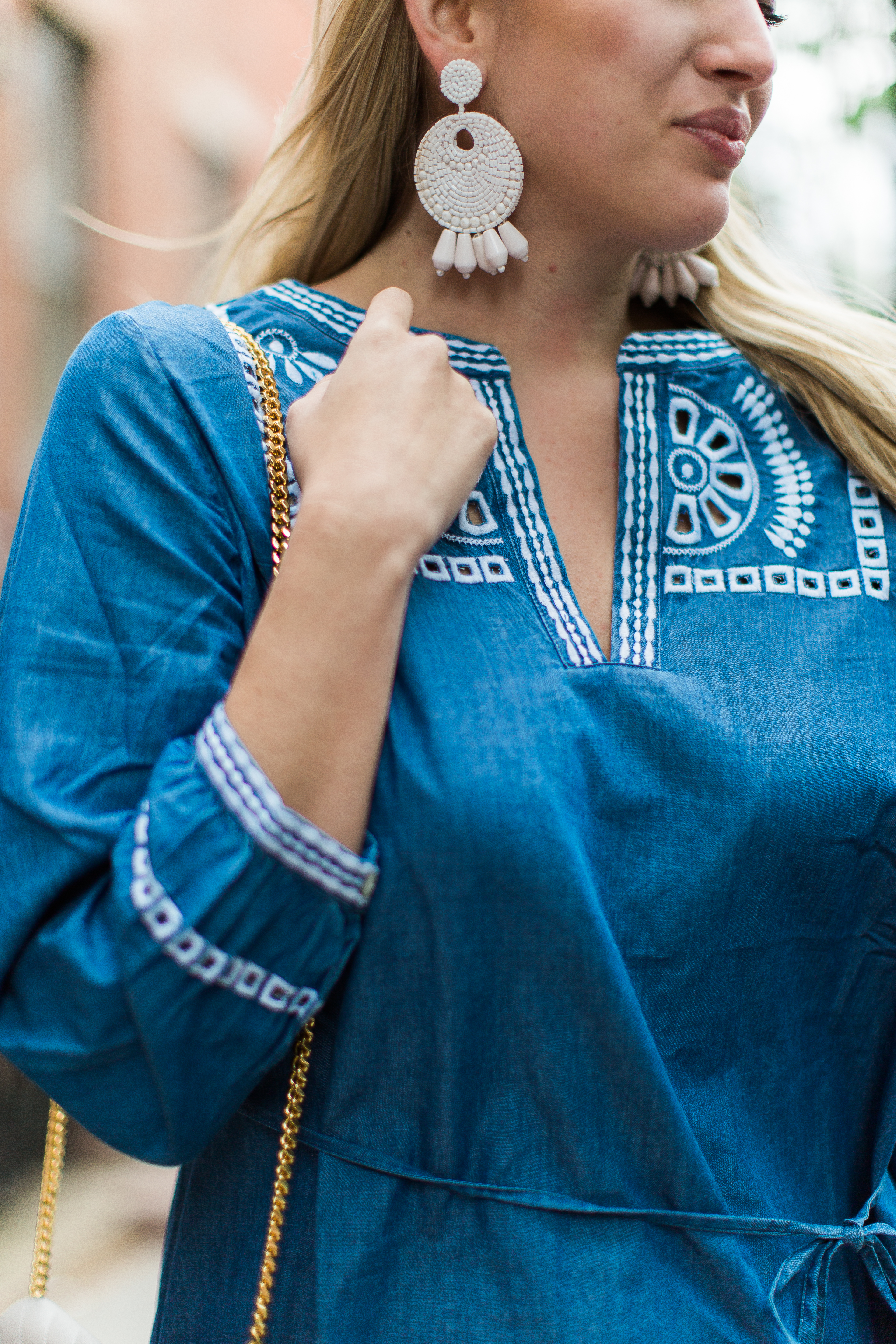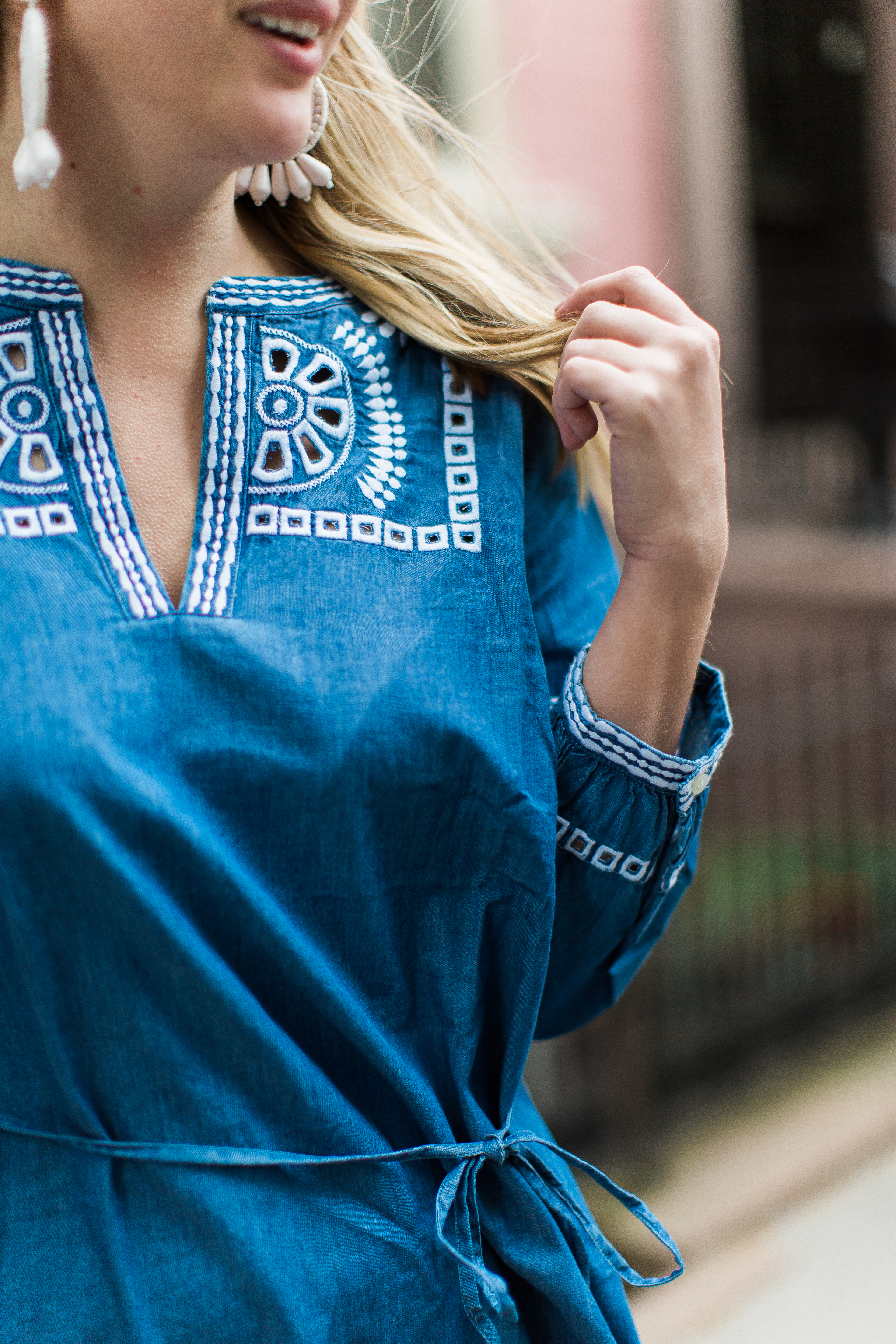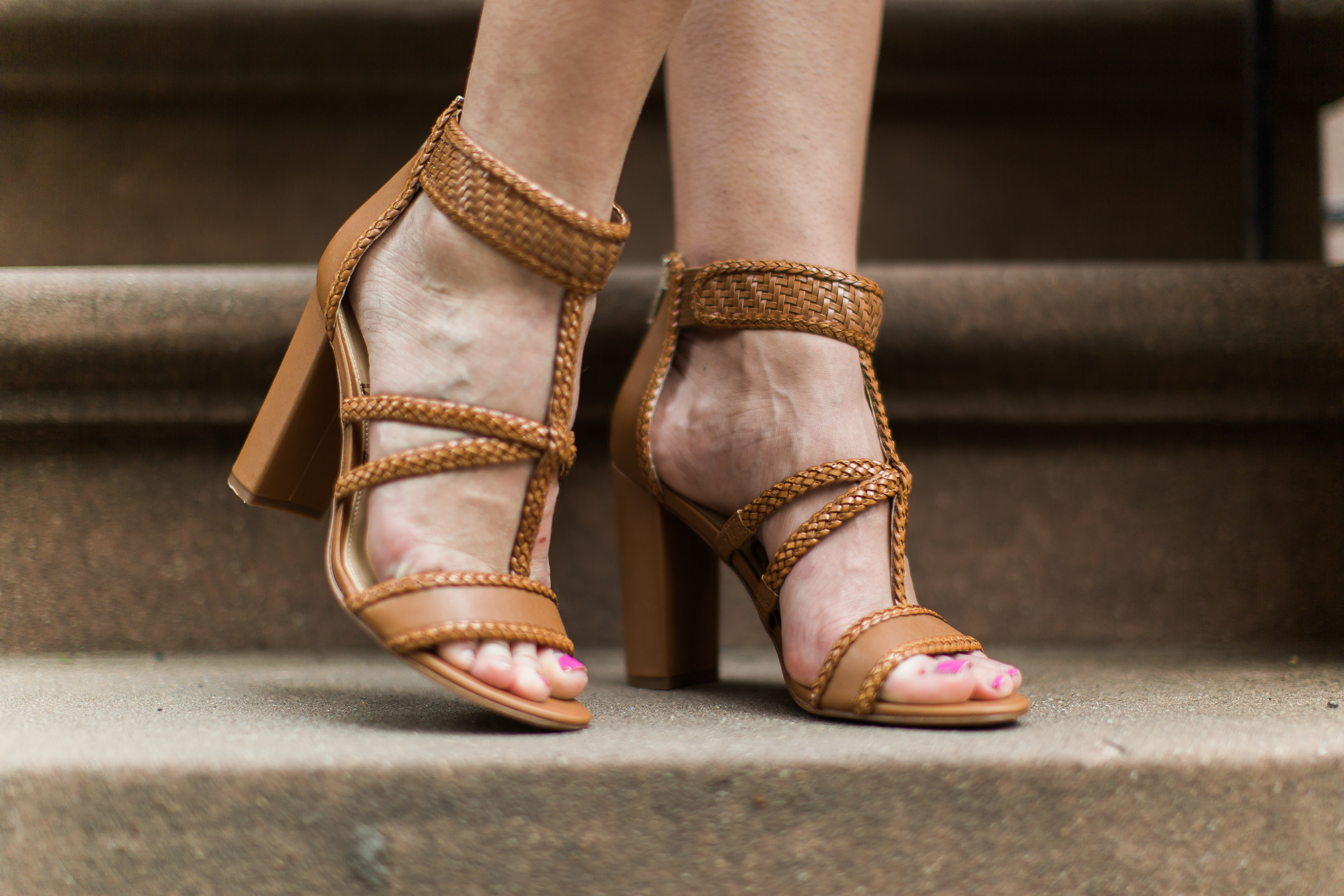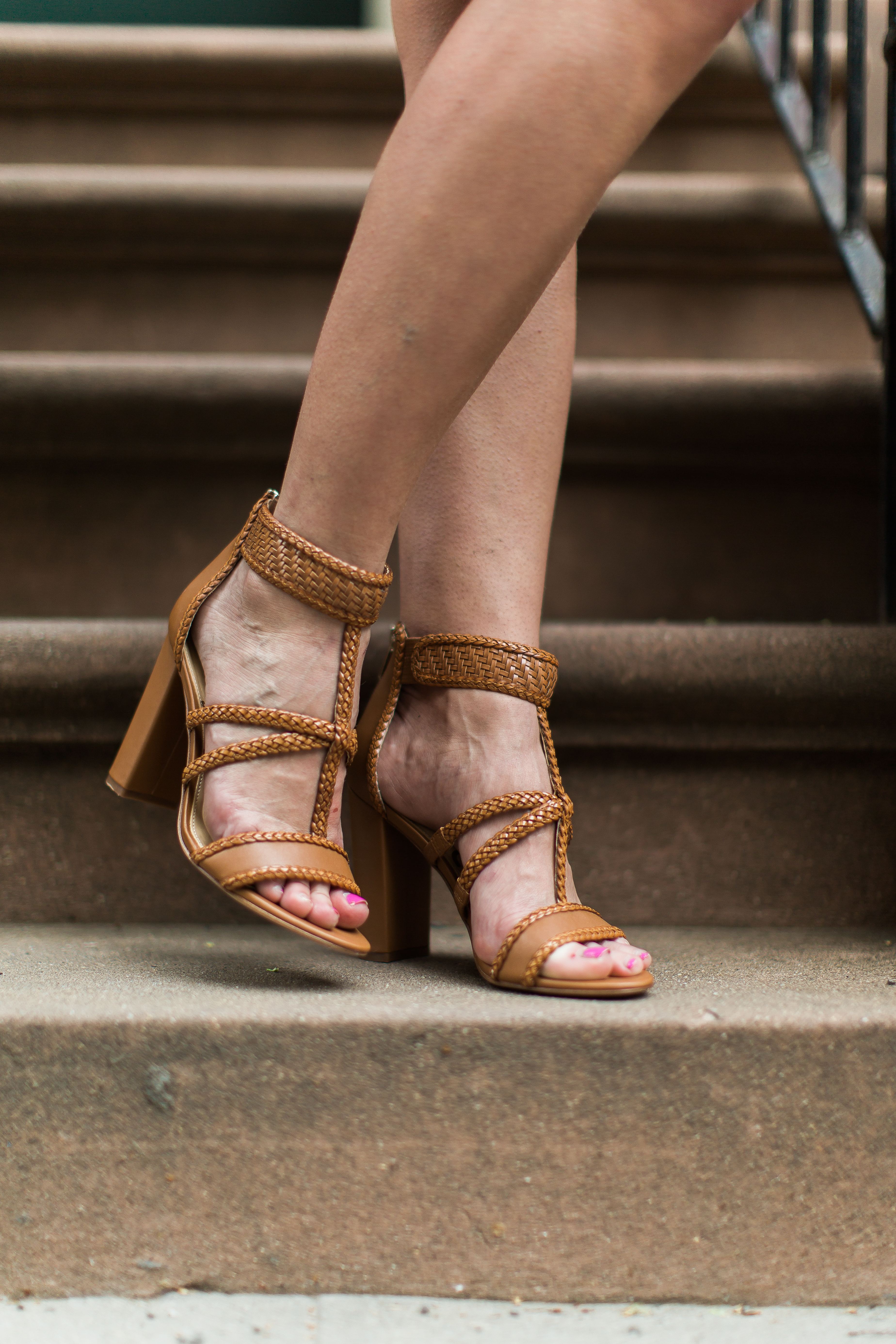 Today I'm sharing one of my most favorite spring dresses, this chambray embroidered shirtdress. In all honesty, this is the quintessential spring/summer dress. Chambray screams summer and spring, and so does embroidery, so when you put the two together you get the perfect combination! This dress is under $90, and goes on sale frequently so you'll rarely ever pay the full price for it. It does run a little large, or maybe I've shrunk in size a bit, but the length makes it perfect for work and on to dinner/drinks afterwards. You can pair it with bright colors for more summer vibes, or keep it neutral like I did with white statement earrings to tie the embroidery print together. I added braided sandals to dress it up as if I were headed to brunch or lunch with friends, or out for drinks with co-workers afterwards. What do y'all think? Have a great day and thanks for reading!