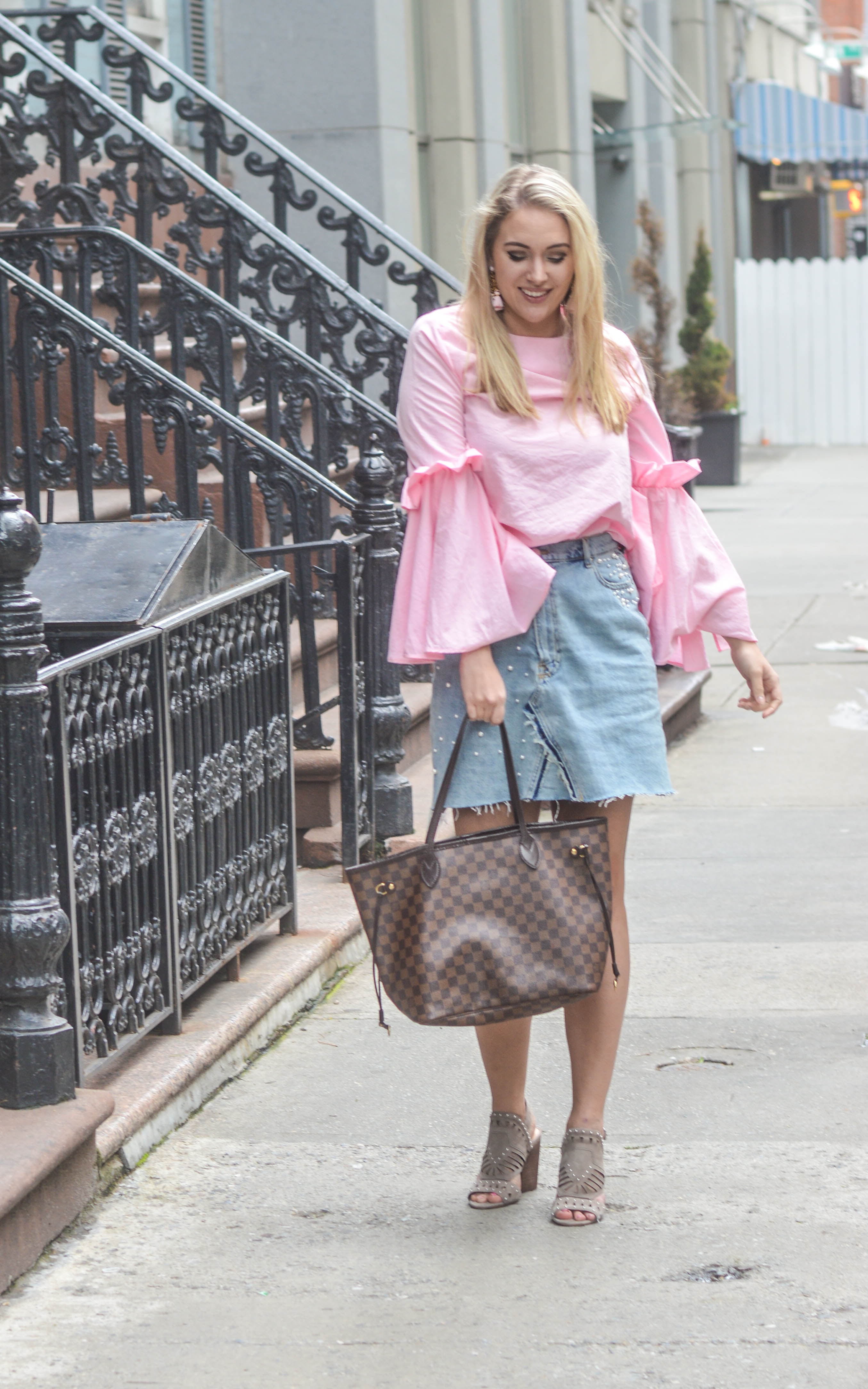 Top c/o // Skirt // Booties // Earrings c/o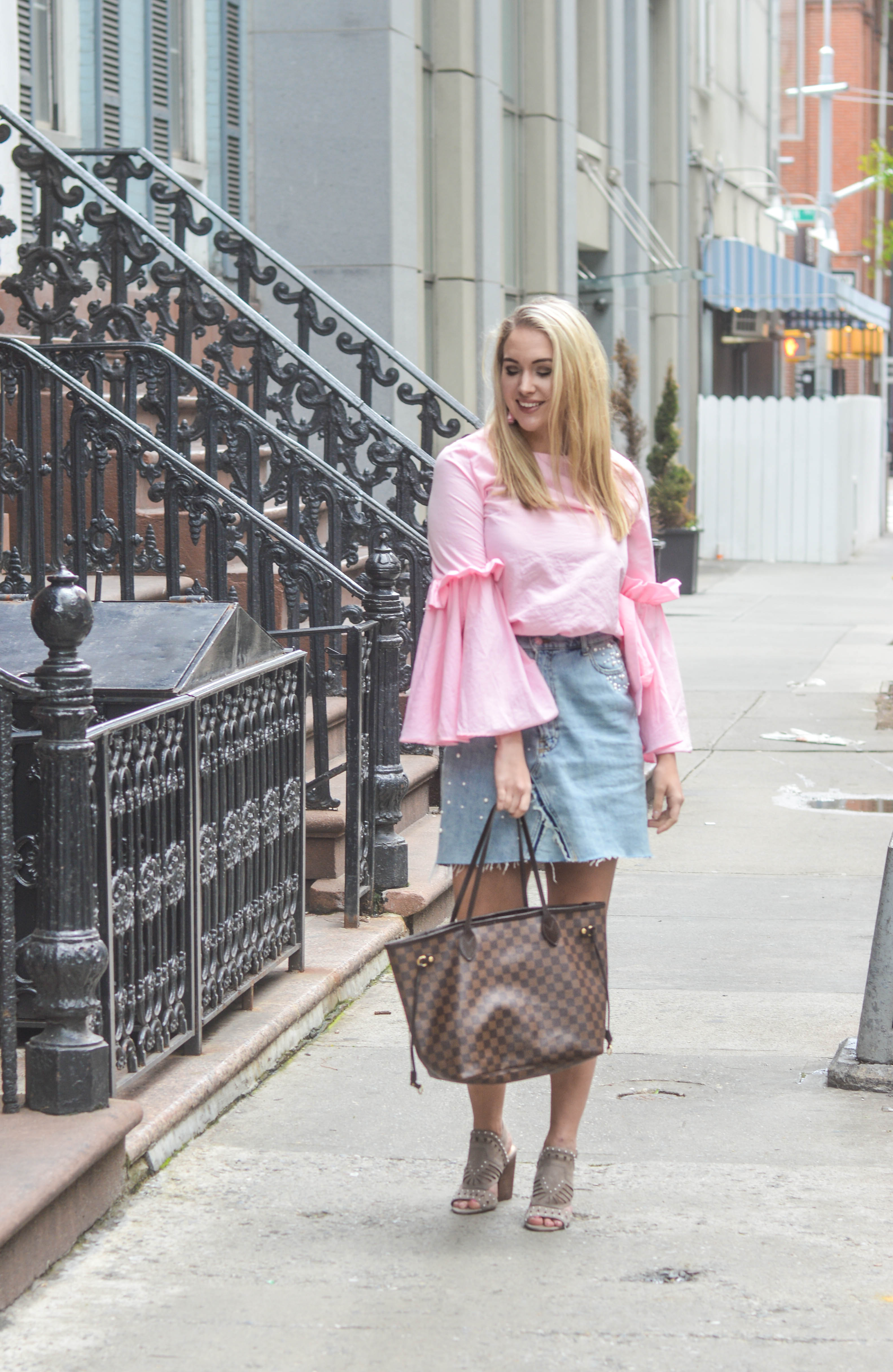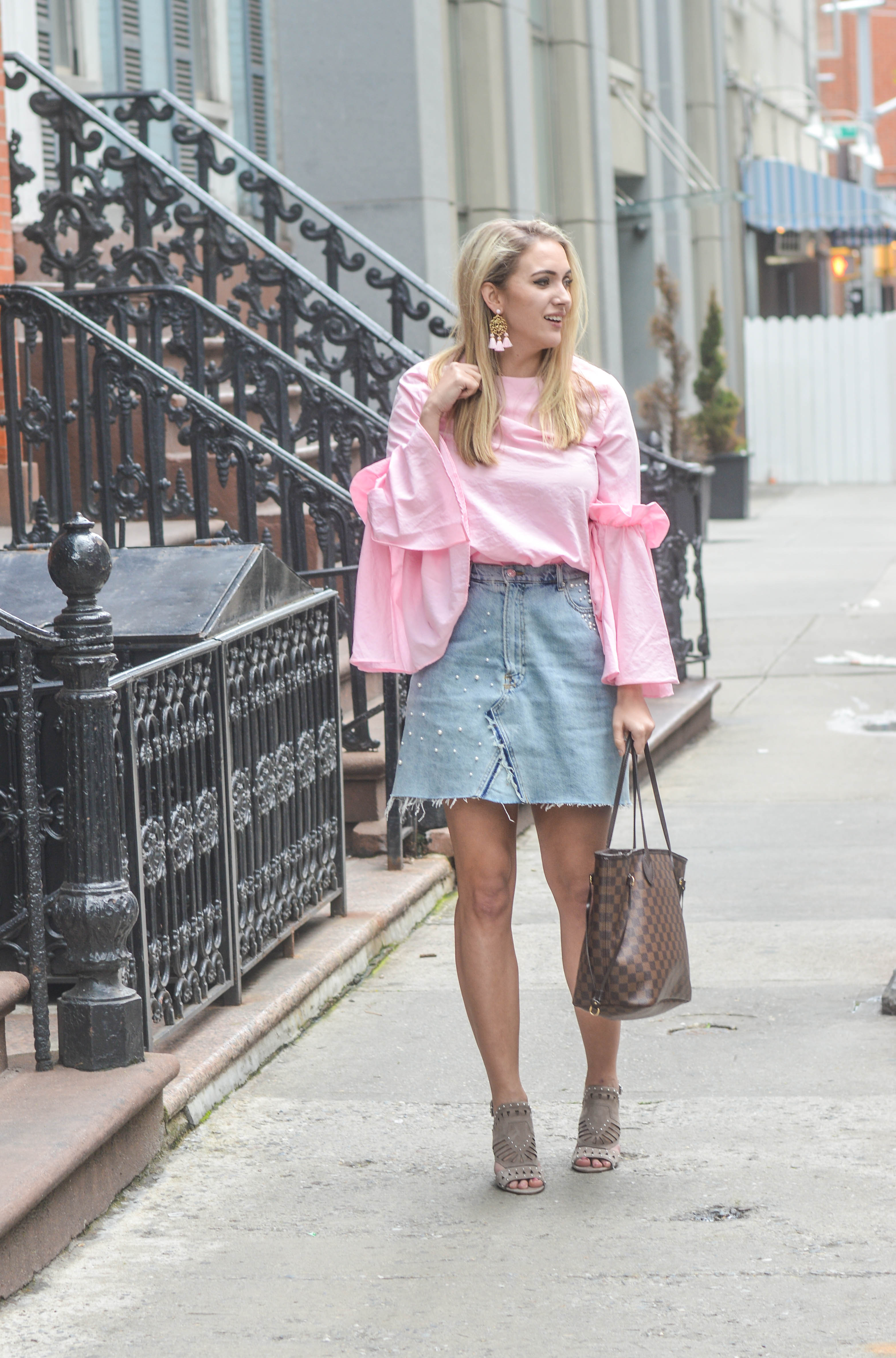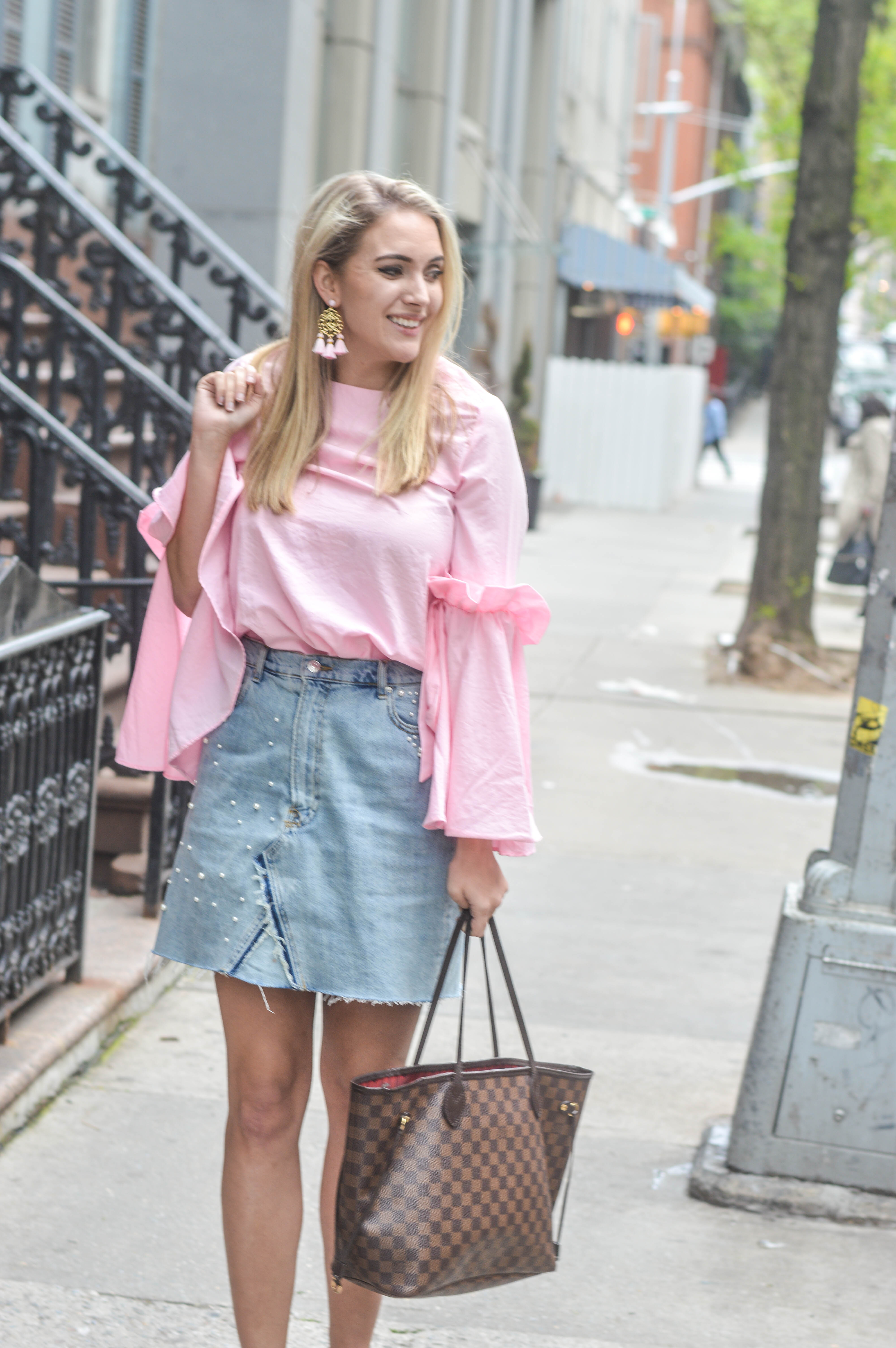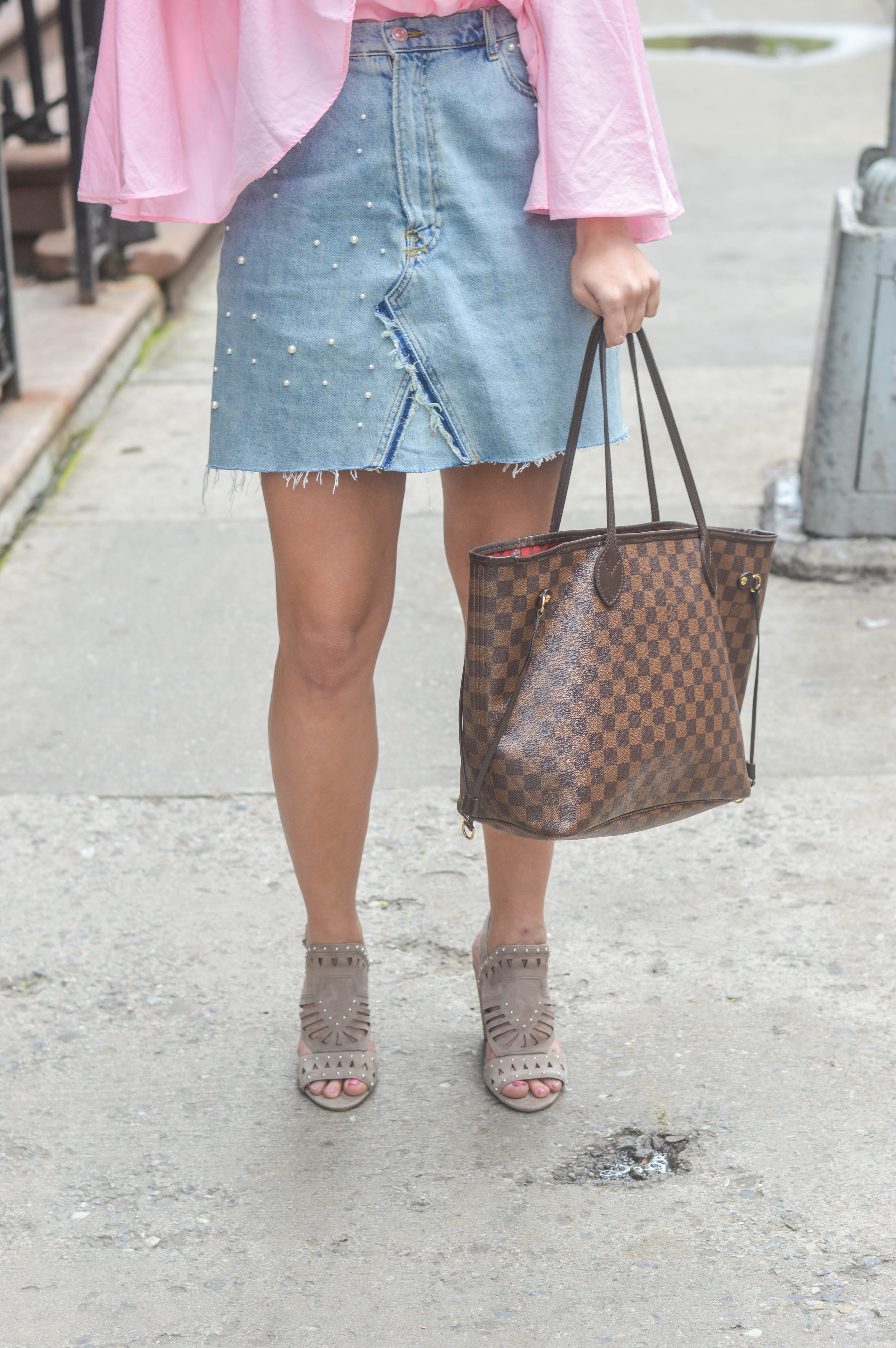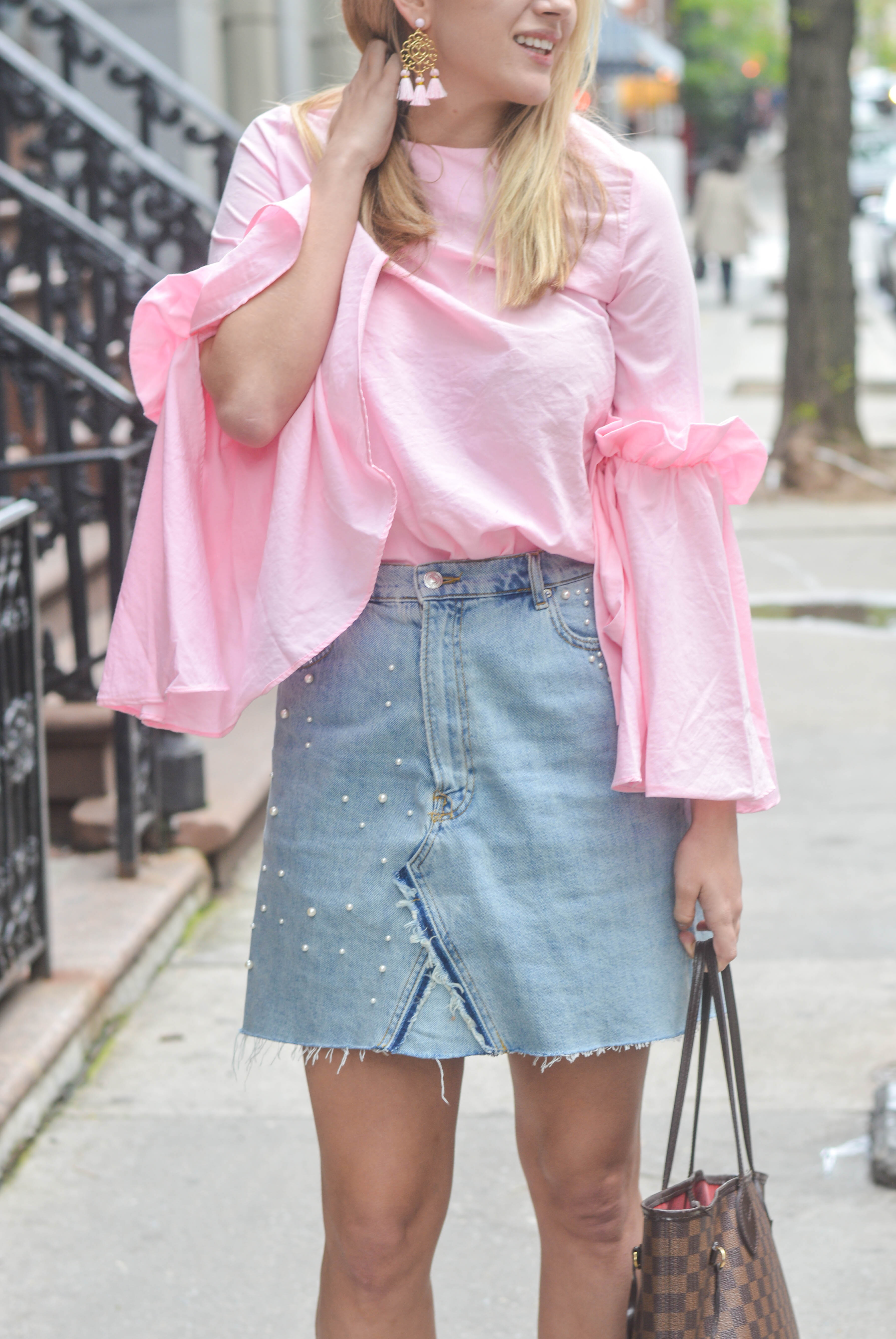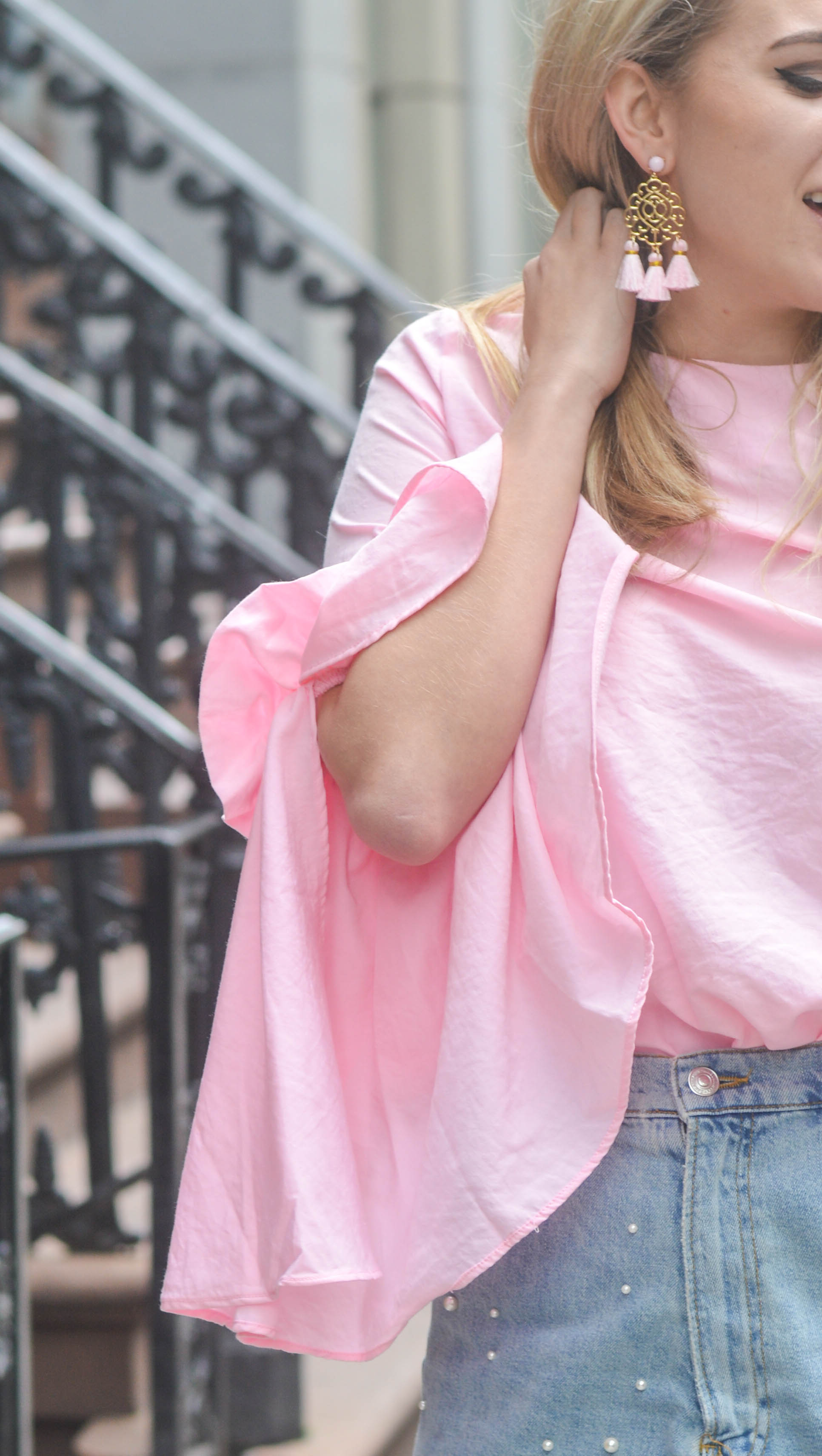 Happy Tuesday y'all! I hope everyone had a great weekend. The city can't seem to make up its mind when it comes to weather recently and we're constantly going back and forth between heat and freezing rainy days. I'm not one to wish away time, but I am so ready for summer weather! This weekend I mainly ran around with Ellen raising havoc as always, but we managed to snap these photos after brunch on Saturday (a genuine Christmas miracle that they're even in focus haha).
If I had to describe my personality in a top it would be this one. A frilly pink number with bows and flowy sleeves, what more could you want?! I'll answer that question for you: absolutely nothing. This top screams spring and weekend brunch behavior. I'll admit I got some pretty strange looks running around nyc in a bright pink top, but that's also one of my favorite parts about that city is that you never really see someone decked out in pink. I paired it with this pearl embellished denim skirt from Zara that I nearly ran to whenever I saw it in the store, and these perfect transition booties that will definitely be worn throughout spring/summer. My new earrings from Bauble Bar matched the shade of pink perfectly, and made the perfect accent but I'll definitely be whipping out statement necklaces with this top in the future too. In other news I'll be sharing a pretty big announcement within the next week mostlikely with a life update in the city! What do y'all think? Have a great day and thanks for reading!