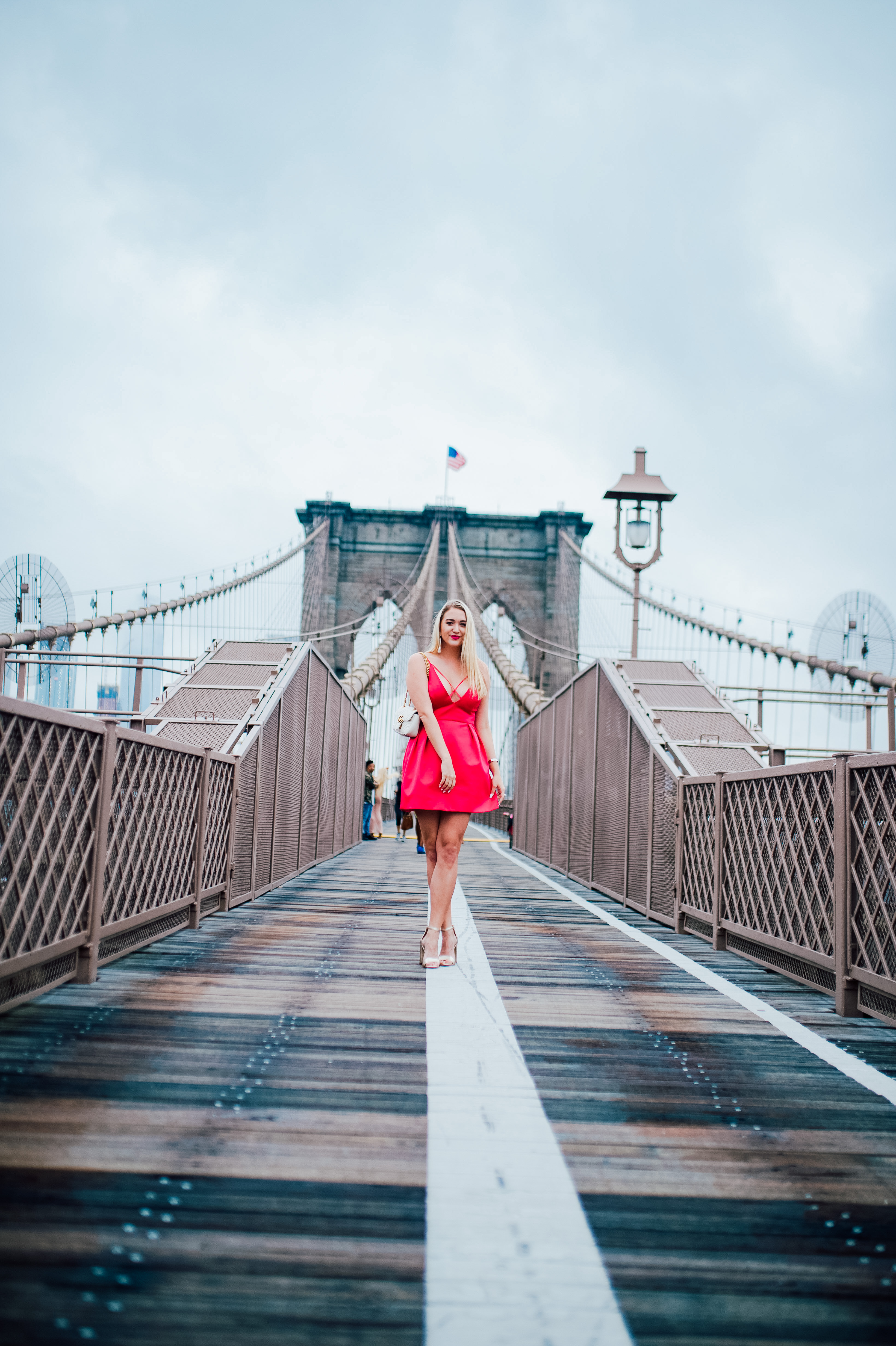 Dress // Shoes // Earrings // Lips // Bag
Photos by Laurel Creative.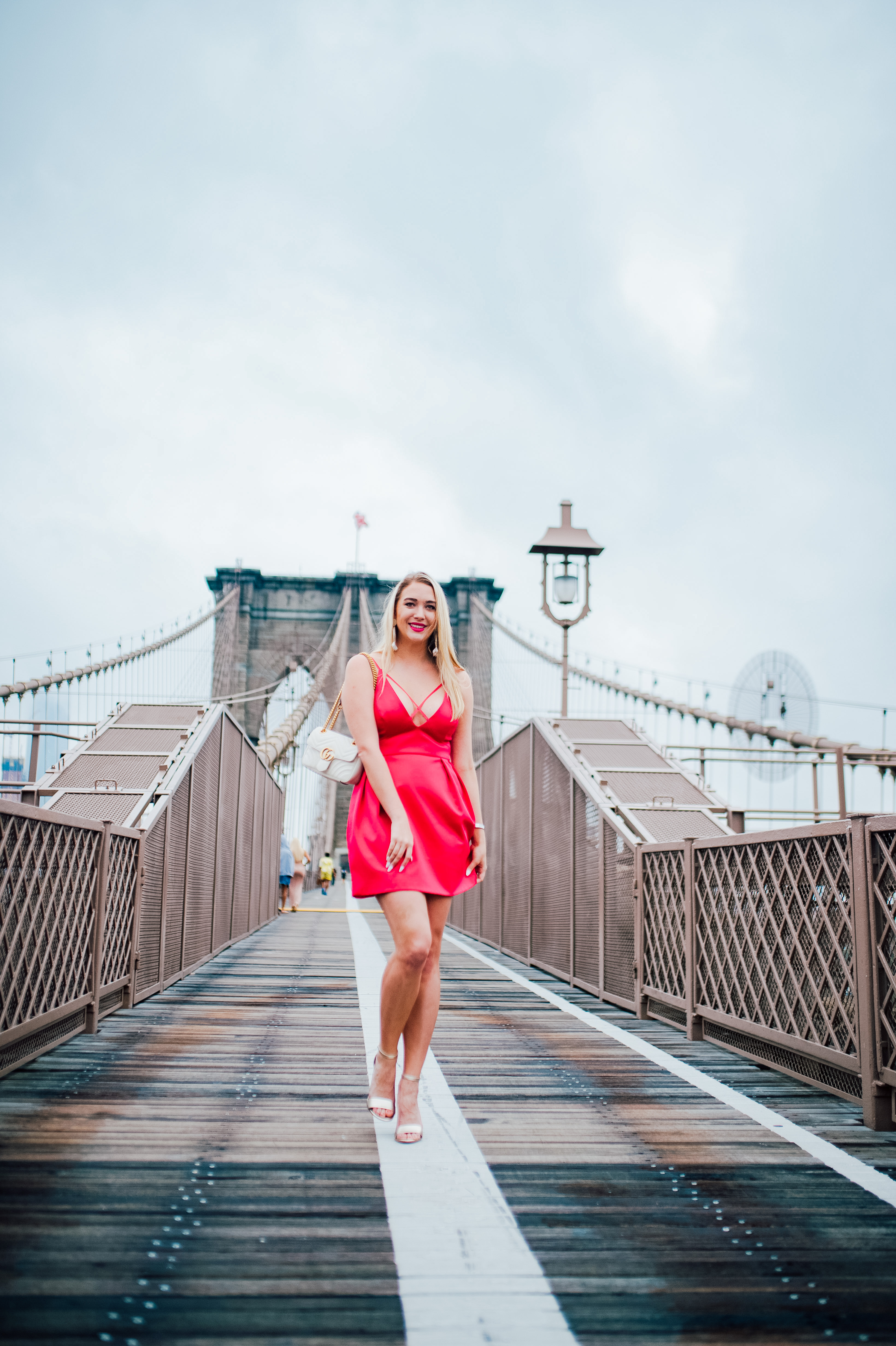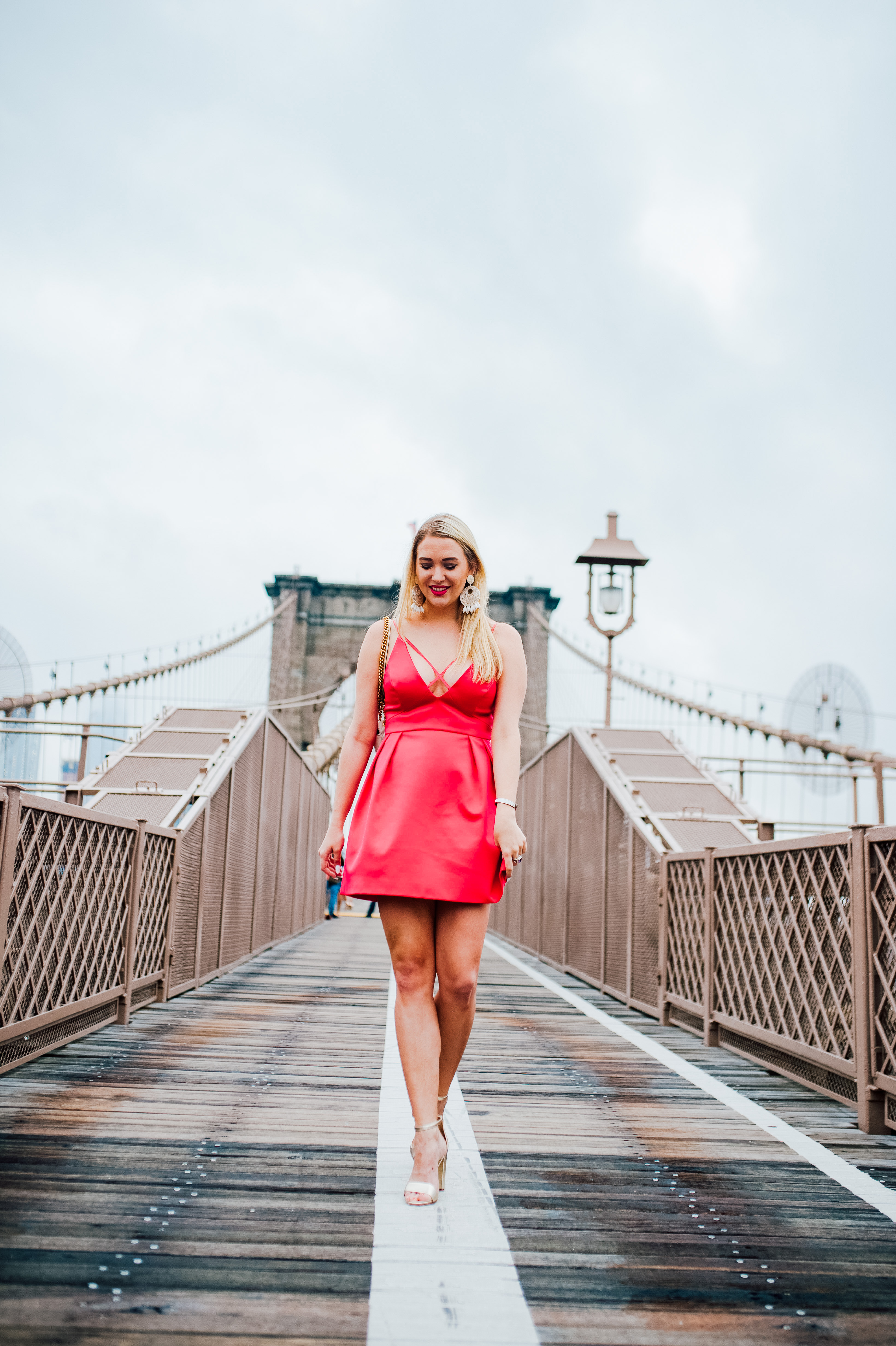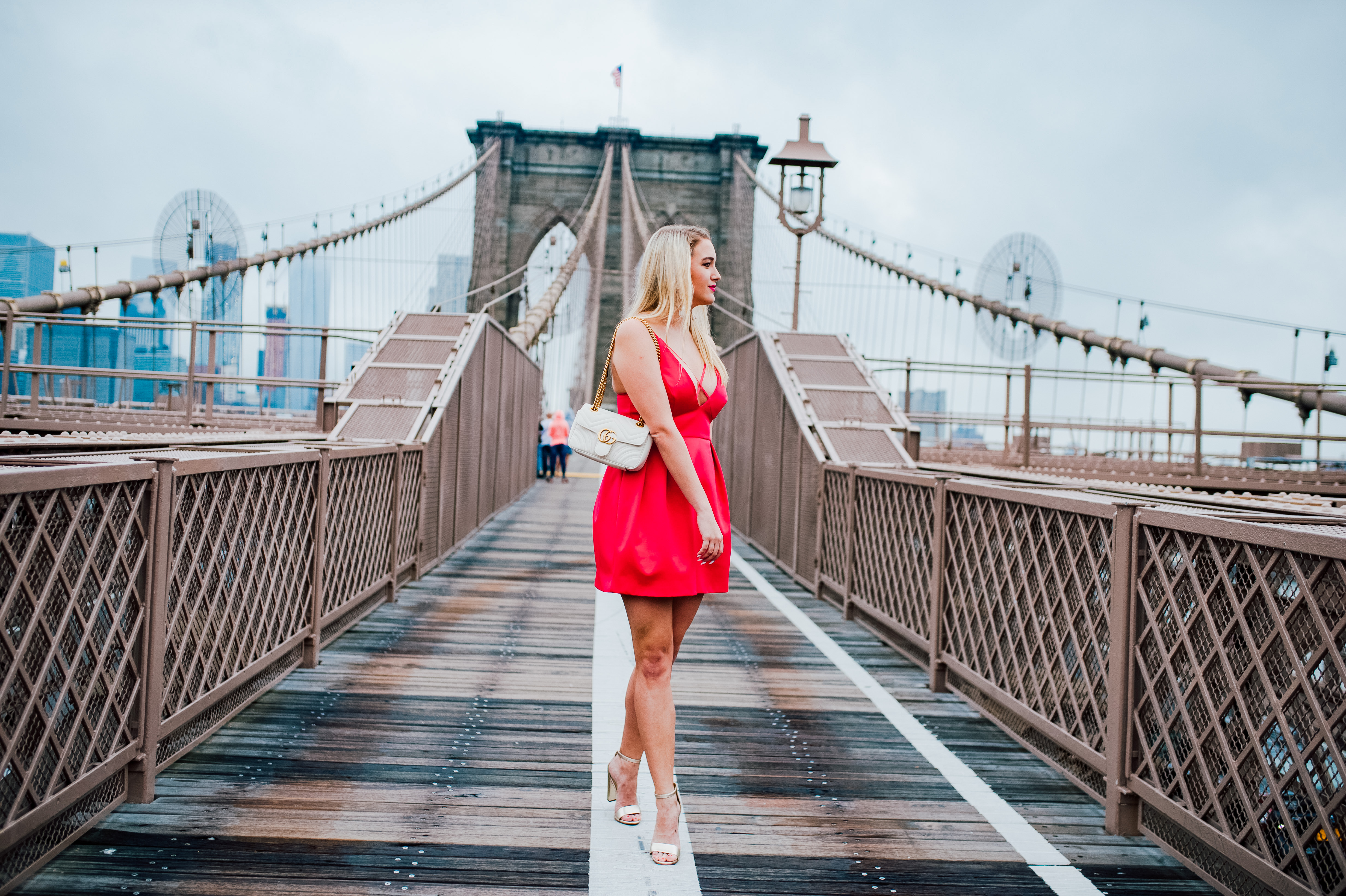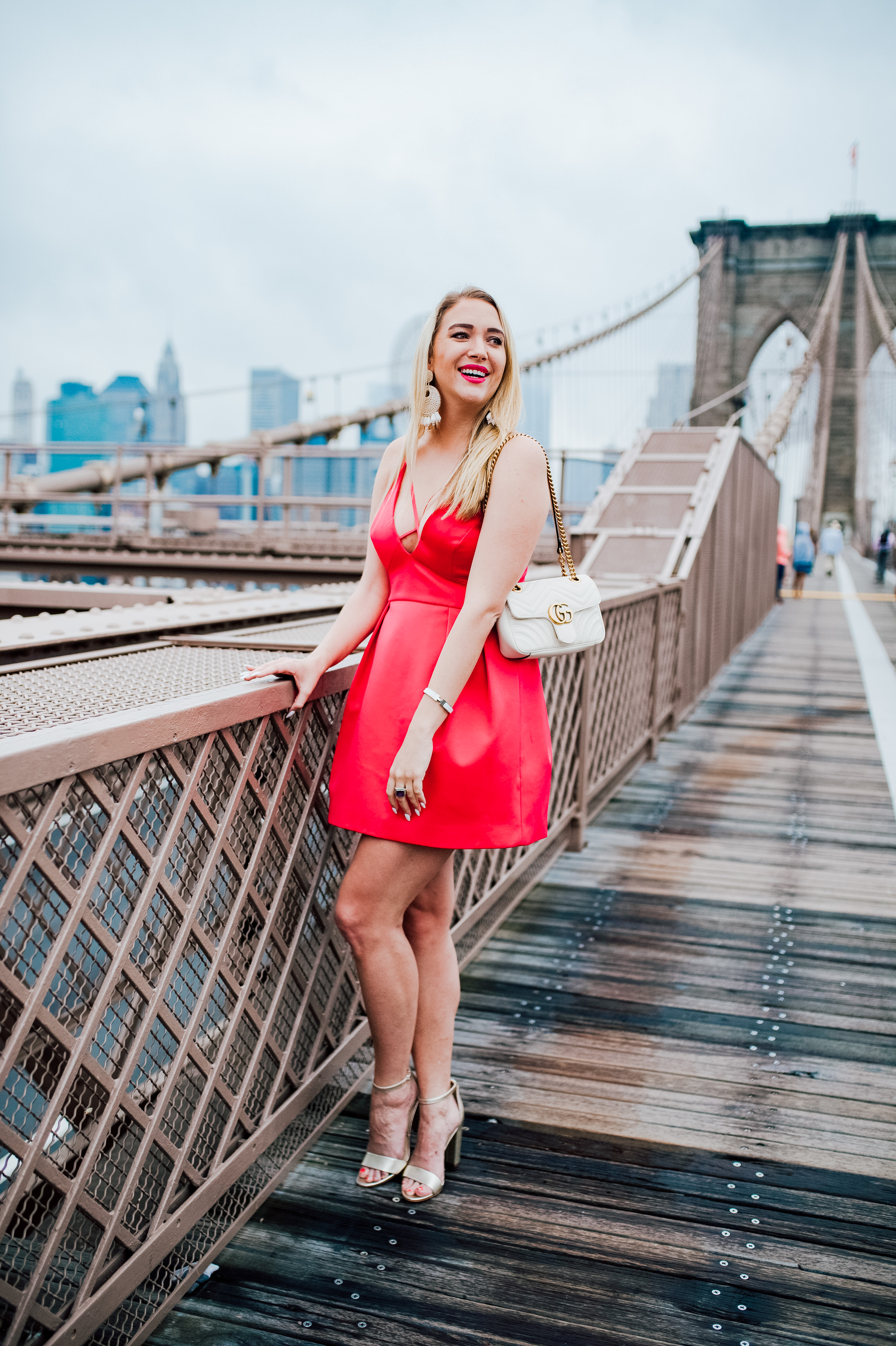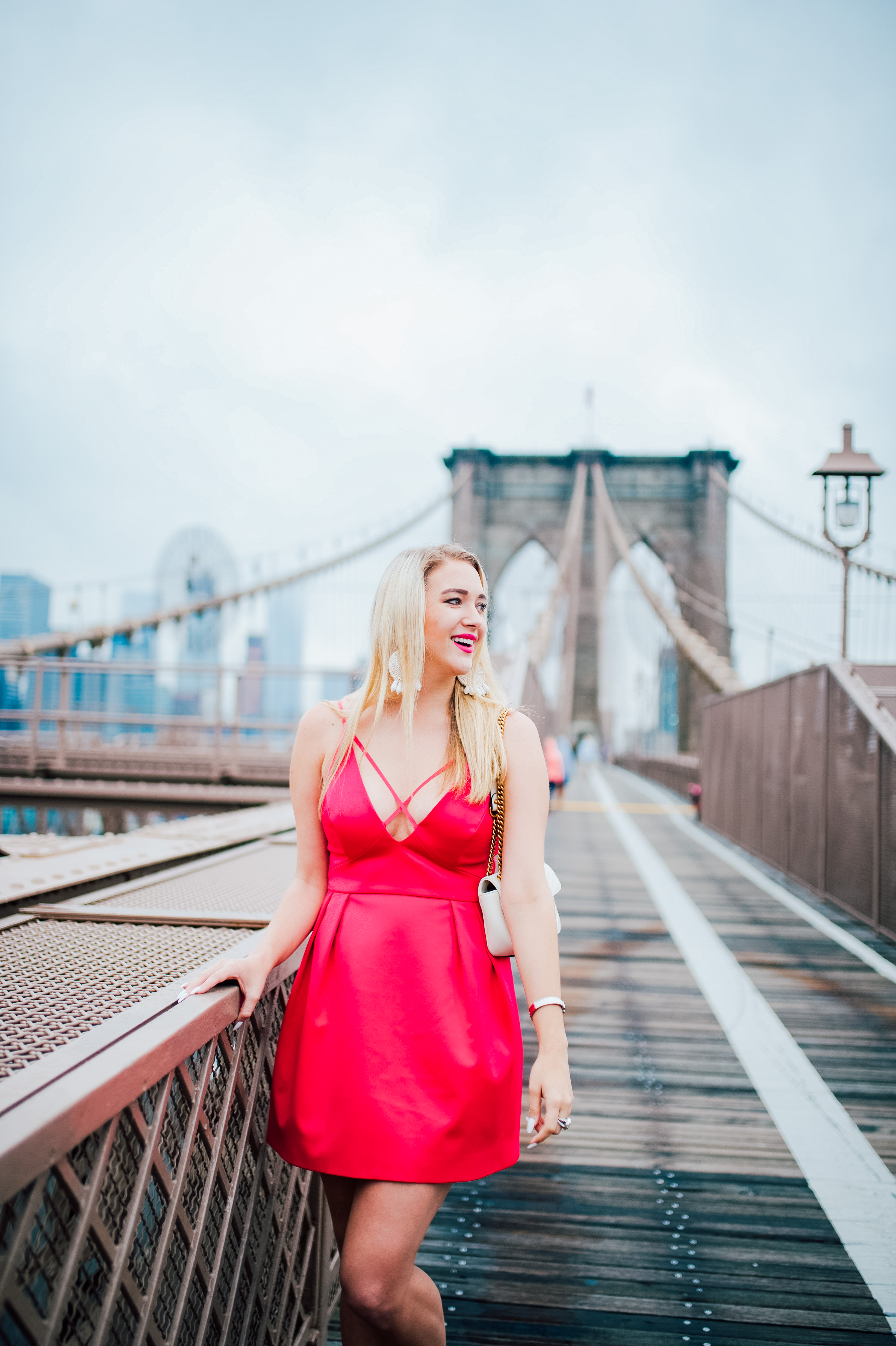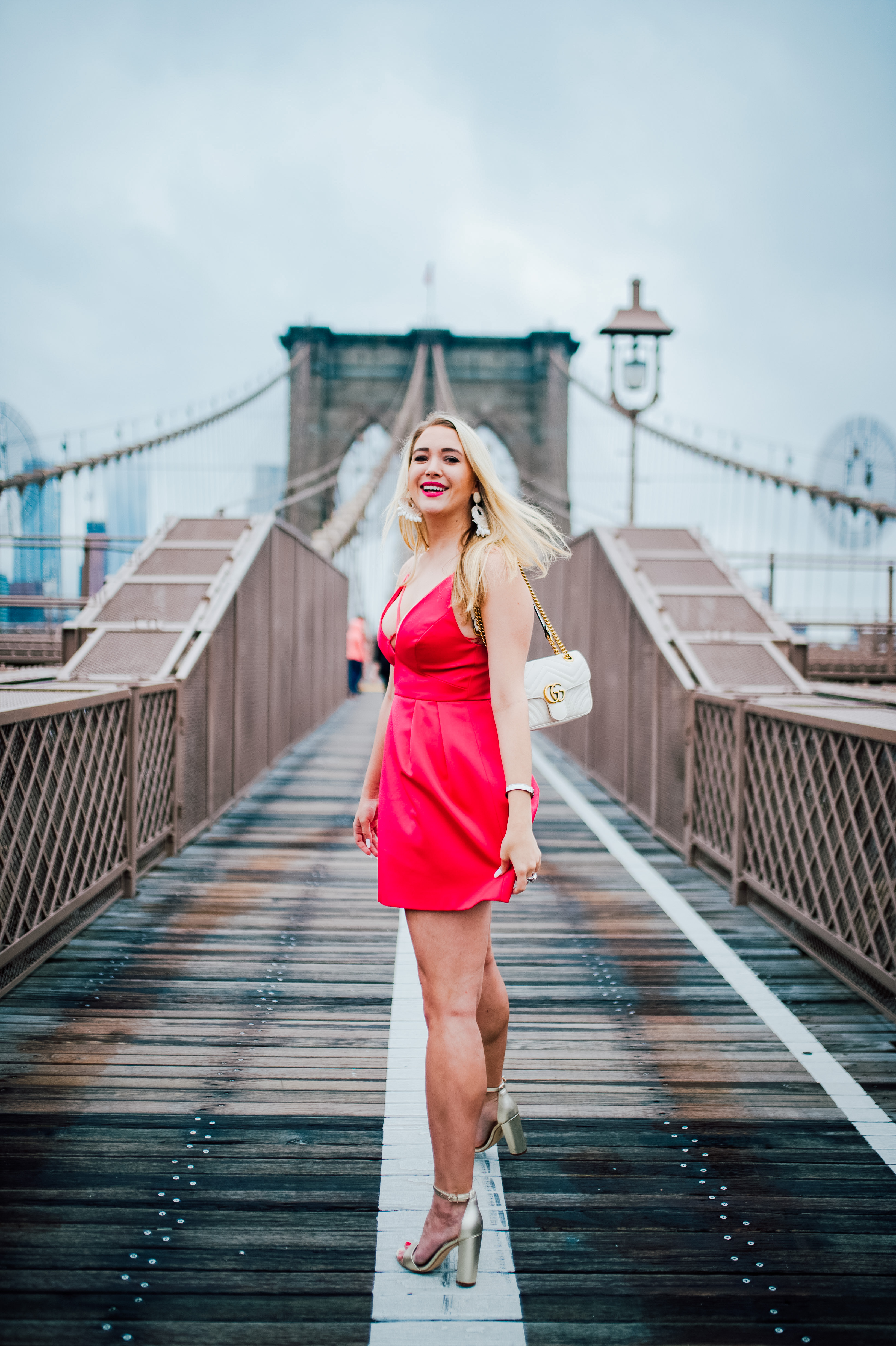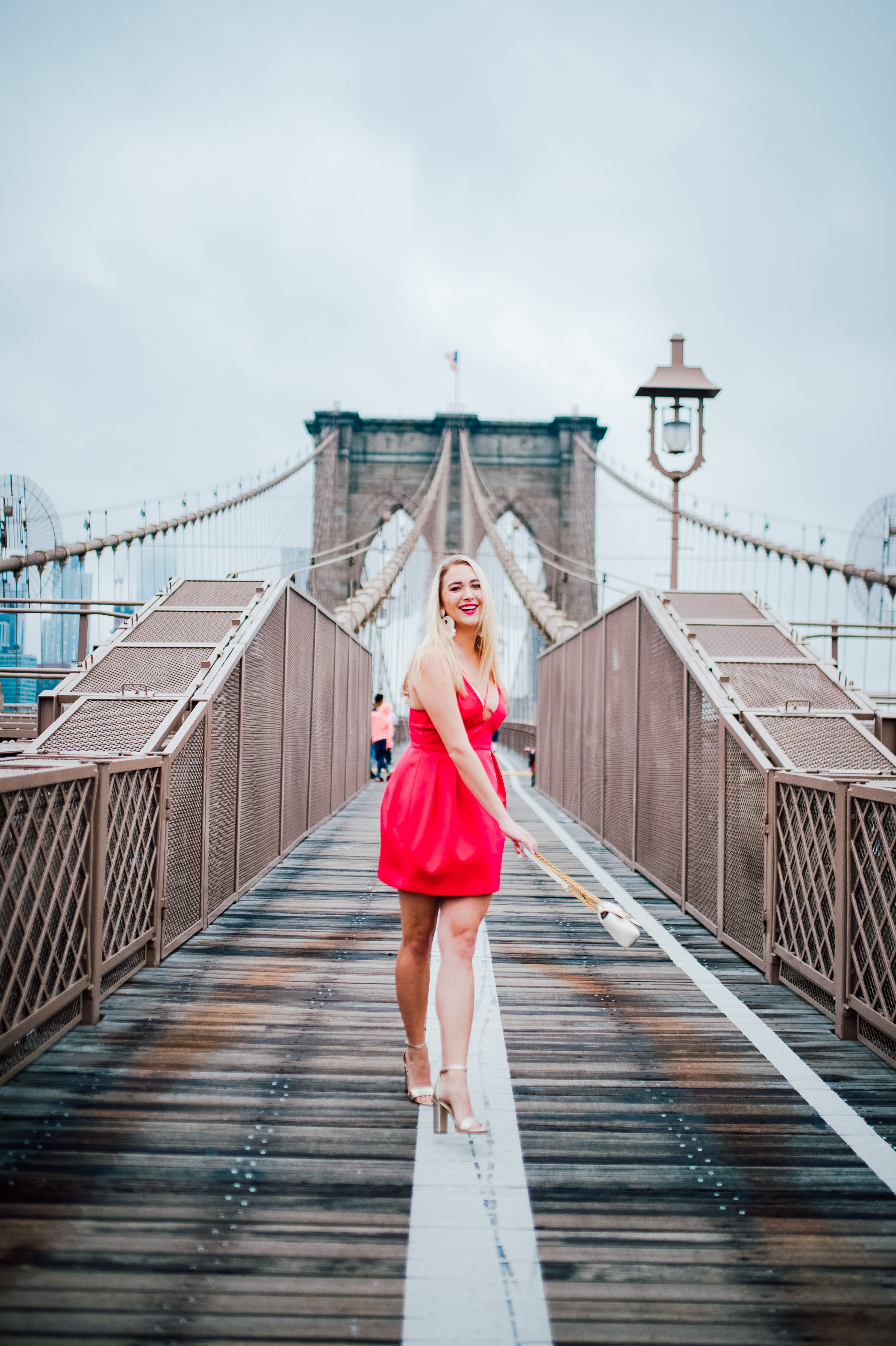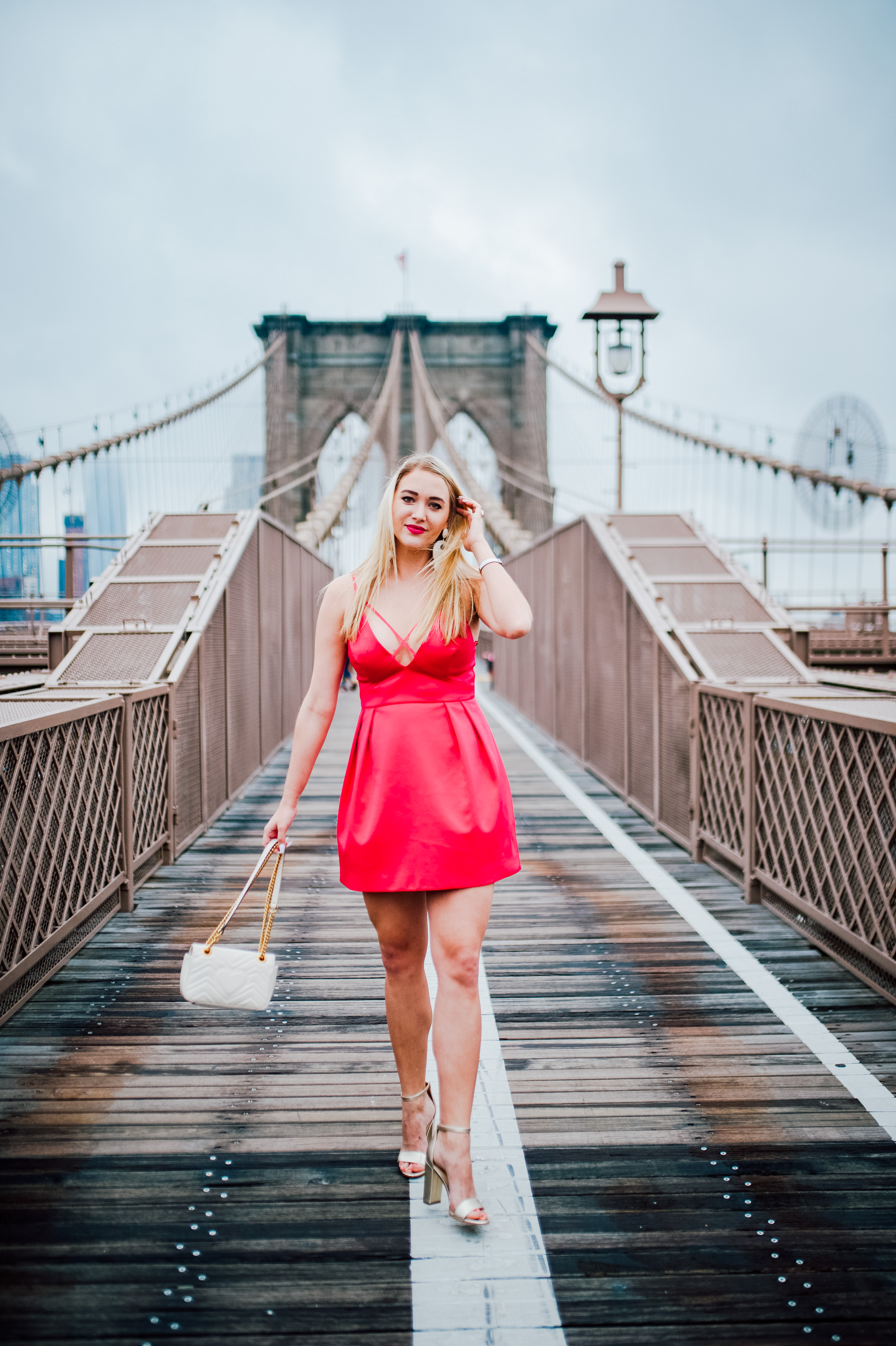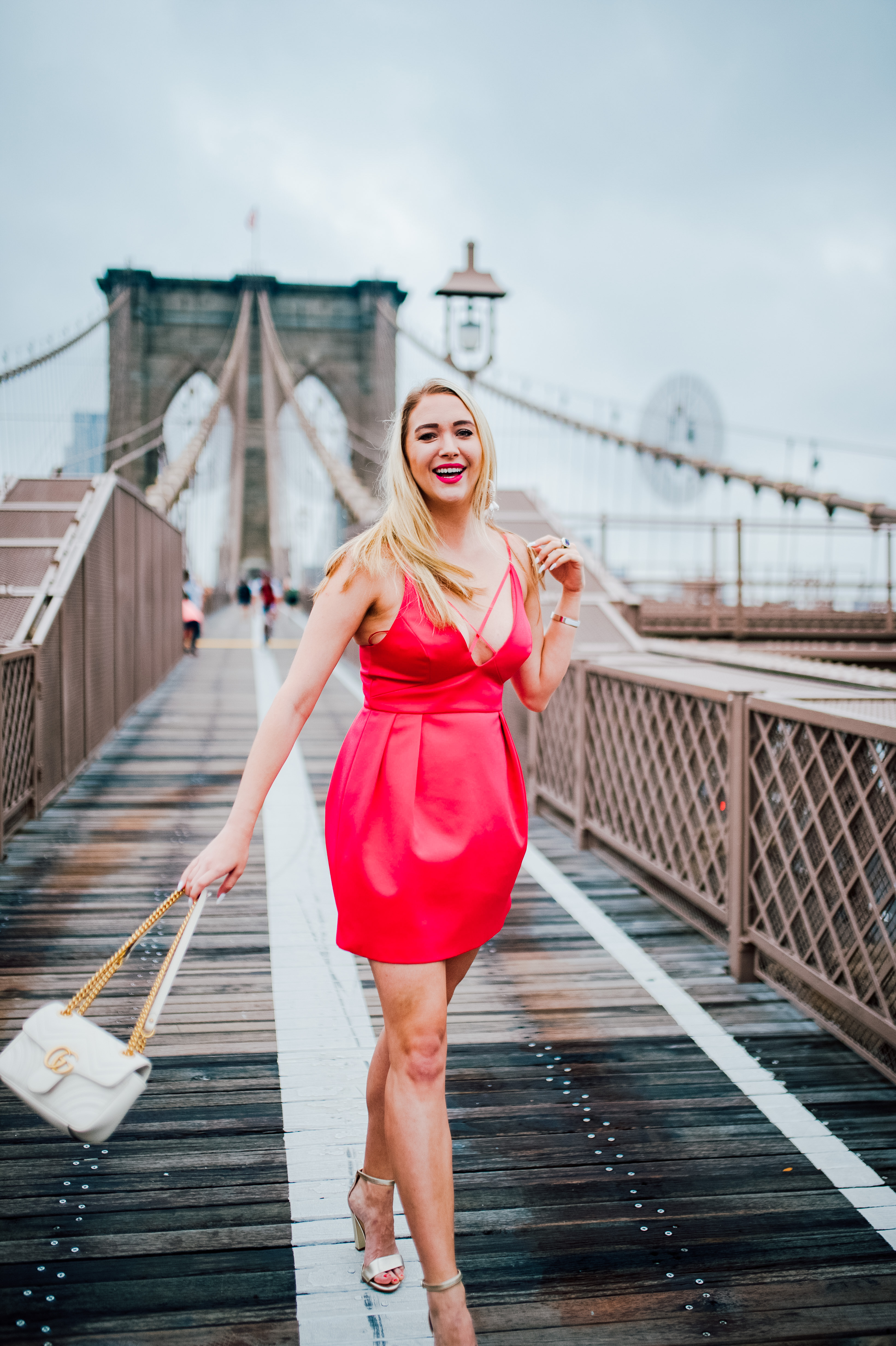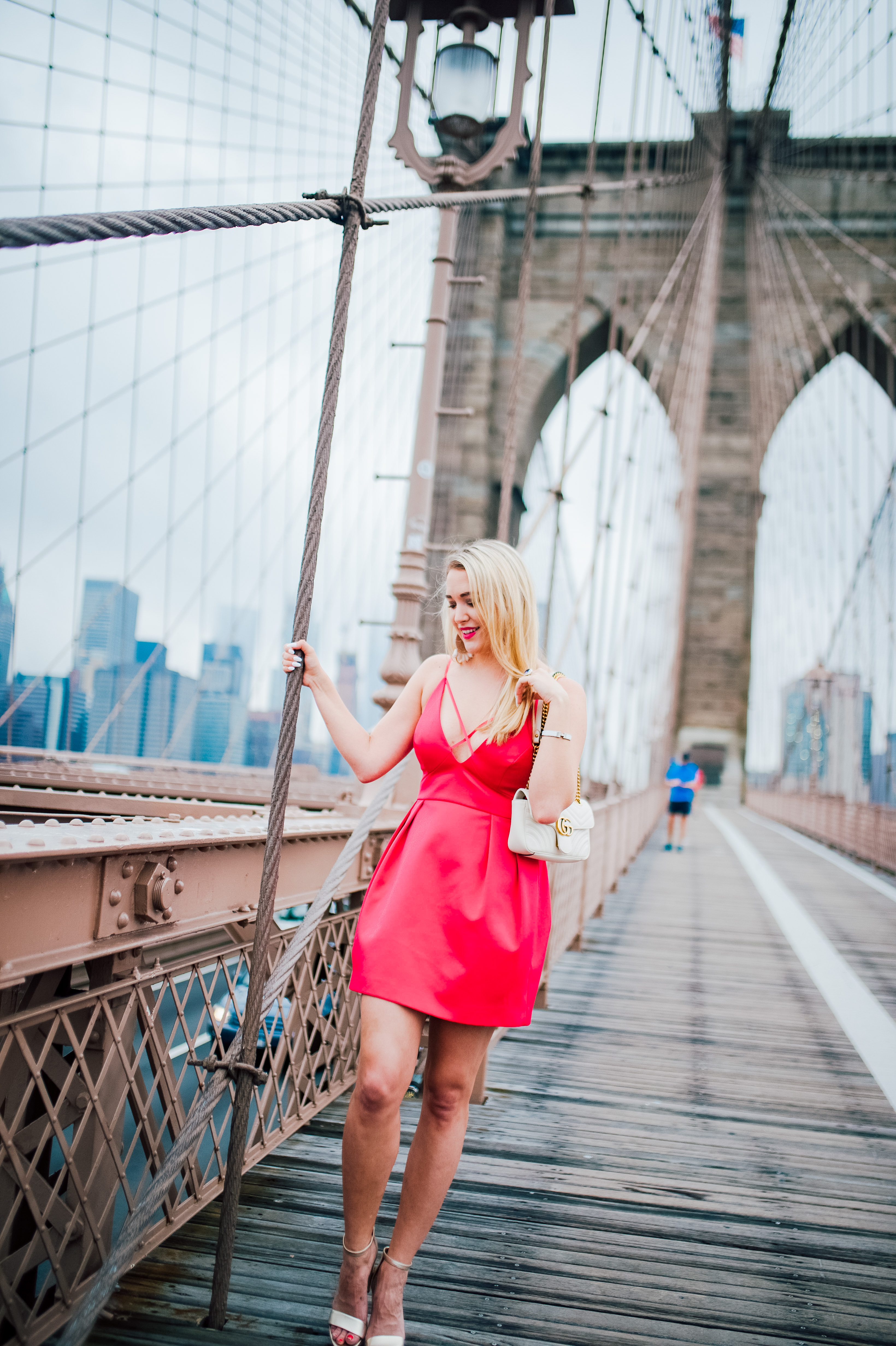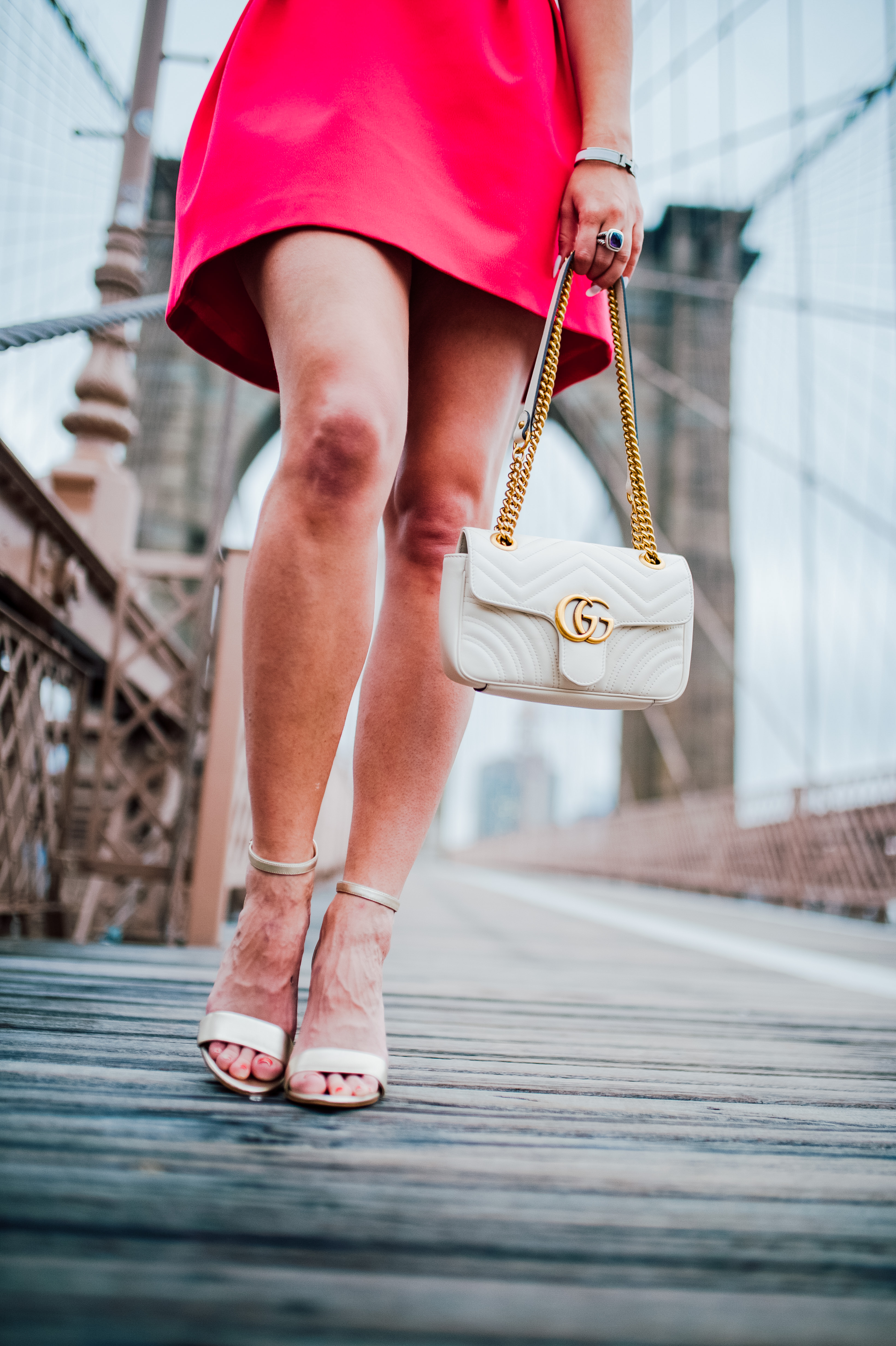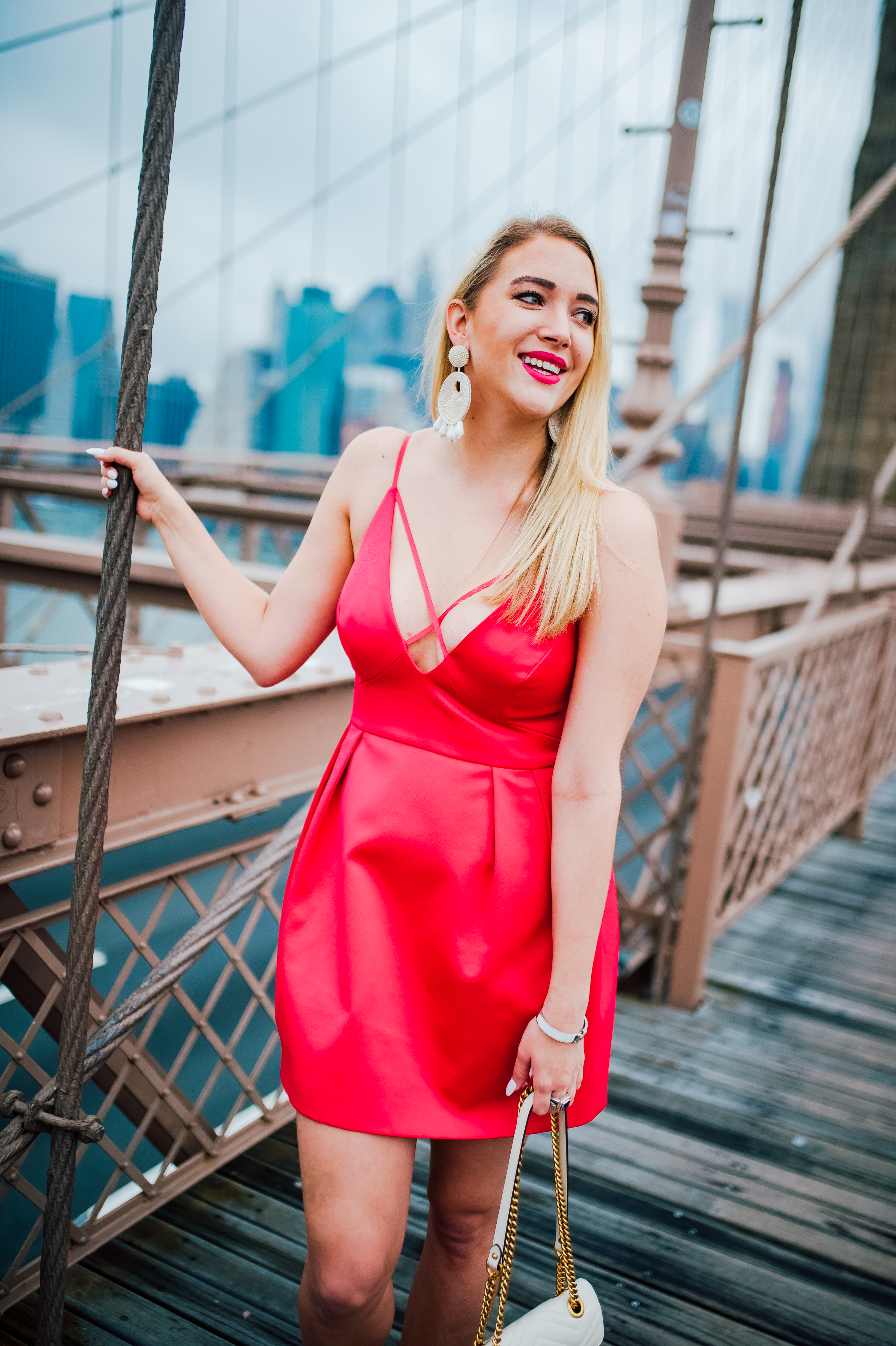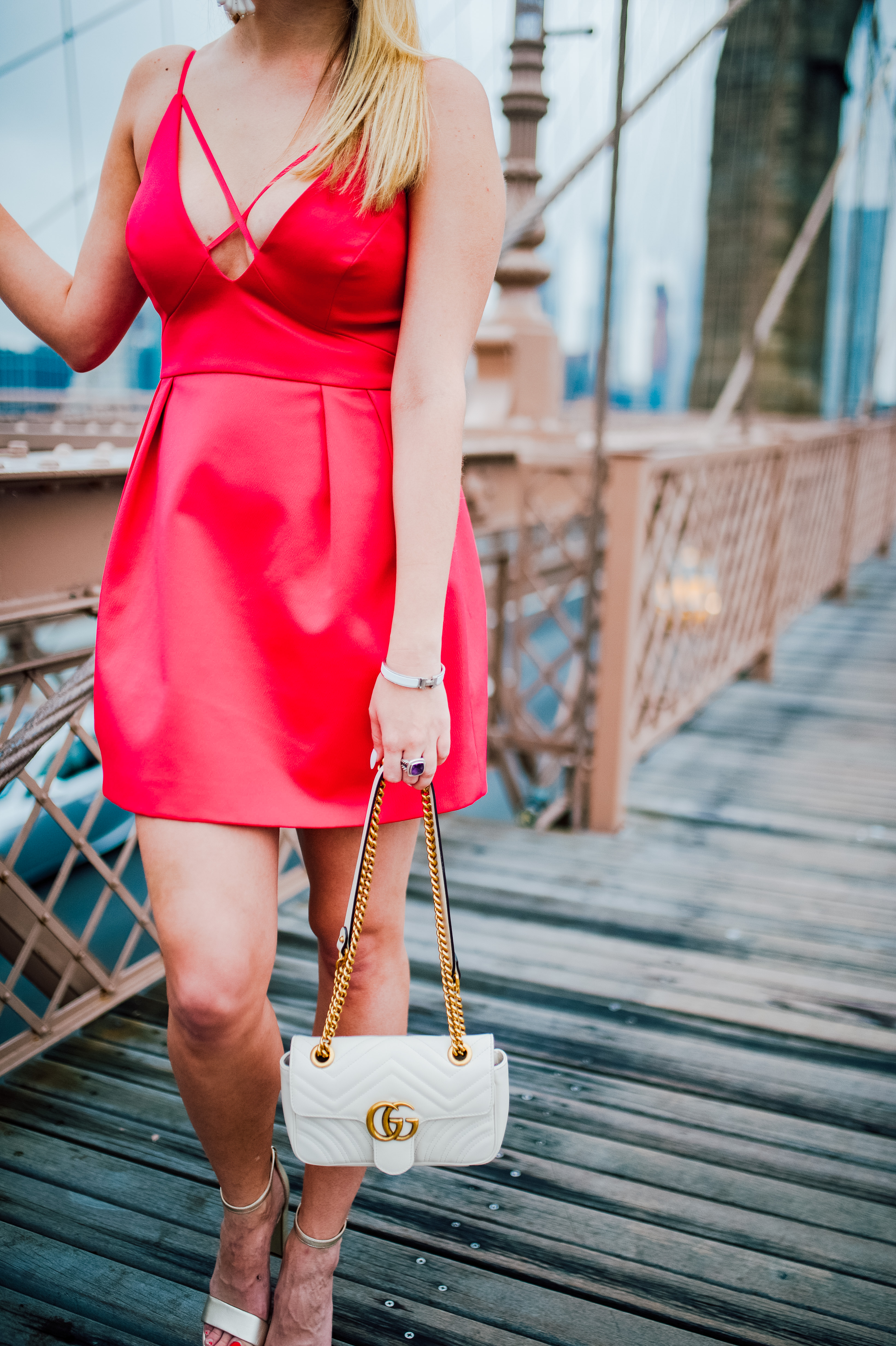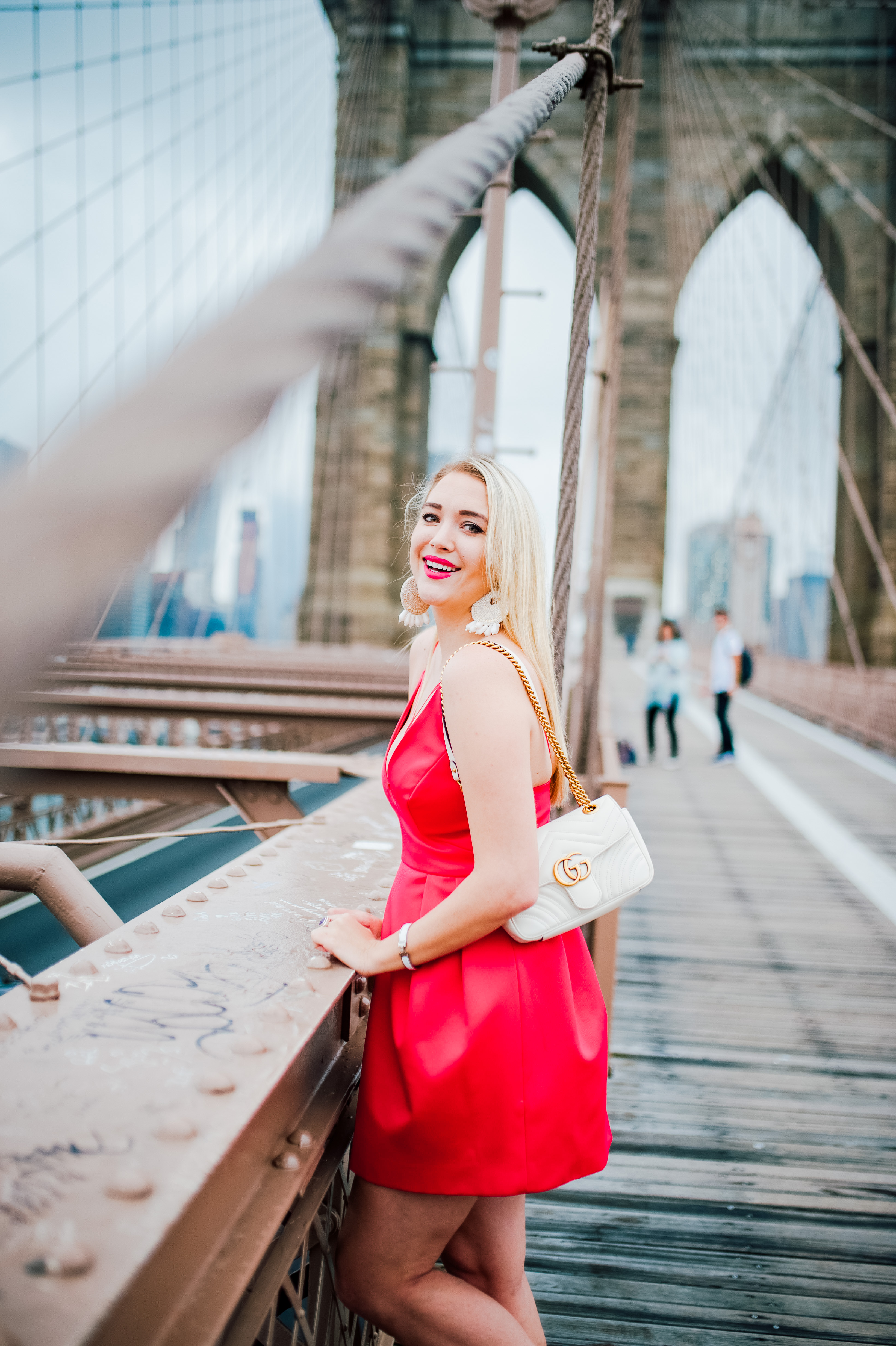 Today is an exciting day because today marks FOUR YEARS of Kayleigh's Kloset. Four. Years. Of. My. Life. When I started back in my sophomore year of college during my sorority's work week I didn't know what to expect. I've gone from cropping myself out of group pictures, to using a crappy digital camera with a self-timer and tripod, and finally investing in a DSLR of my own and photographers who have become my friends. I've had experiences that I could have never dreamed of, internships and jobs that have helped me grow as a person, and have *hopefully* inspired young women. I've experienced some of my highest highs and lowest lows through blogging, and I feel like I've officially seen everything in my 23 years of life. My highest point being reaching 50,000 followers on Instagram and meeting Nina Garcia at an exclusive event, and my lowest being losing my Instagram account to a hacker. My blog has helped me grow as a person and a professional, and I truly can't imagine my life without it now. It's a part of my everyday routine and lifestyle, which is mind blowing because four years ago I was so scared to even share posts on my Instagram page because I was worried about what others would think. So in honor of my four year blog-iversary, I've decided to round up four of my biggest tips when it comes to blogging. Thank you all so much for following along this crazy journey, it means more to me than you will ever know!
Remember why you started.
This is something that I've really had to take a step back and look at recently. I started blogging because I was attending school at the University of Oklahoma at the time, studying business because there was nothing fashion related to study and I knew that I wouldn't compare to the FIT & Parson's resumes when I would apply for internships in NYC. I wanted to express my love for style in a safe space where I could showcase different elements that were relevant to my life. I didn't start because I wanted to make money or because I had free time on my hands or because I wanted likes on pictures to feel popular. I truly loved fashion and wanted to share that with the world, and now transitioning into my job in beauty I've found a love for that as well. Now I focus on sharing things that I love, and everyone else may not. For instance: not everyone likes denim. I'll never forget when @liketoknow.it reposted me in a denim dress and people were calling me white trash (which I am the farthest thing from that). Personally, I'm obsessed with denim everything and it takes up half of my wardrobe. Even if my followers or others don't like it, it's something I love and will continue to post (PS my dress for going out tonight is definitely denim too- oops). Remembering that I started to share my style in a safe space on my corner of the internet has really helped me get back into the groove of blogging again, instead of worrying about pushing products and making sales on any and everything I do.
Don't be afraid to fail.
I think this is such an important part of doing anything, not just blogging, but it applies so well in blogger land too. There are times when I used to get so discouraged when I would be so pumped about a picture or a collaboration, and it would completely flop when I posted it with low traffic/numbers. Just because you aren't breaking 1,000,000 likes every time you post does not mean you are any less of a blogger. Seriously, though. I think with all of Instagram's changes recently people try to throw pity parties for themselves with the changes, instead of switching up their content and seeing if their followers adapt to it. I lost everything, started over from scratch, and changed up my content from solely pushing items to sell to focusing on lifestyle/NYC & home/beauty/work and career related elements and it's done so well for me! Has every post been a hit? Absolutely not. But it's been a learning process that I was too scared would fail on my old account. So I guess losing my Instagram was a blessing in disguise in that sense!
There's a huge difference between being inspiring and being influential.
This all has to deal with your reasoning behind starting a blog, but if you're similar to me then you started it to inspire as opposed to being influential. When my blog really started to take off and brands wanted to work with me I was mindblown. I began speaking at panels from a fashion camp and was interviewed for projects through OU's journalism school for blogging and social media, and that was rewarding enough to me. I had girls from all over email me and say that they were in similar situations (small town schools with no fashion programs but wanting to go to NYC), and there's literally no better feeling than knowing your story helped someone build their own. Yes, it's nice to know that if you post something online that you make XX amount of sales and are XX% valuable to a brand, but in my opinion I'd rather build up and encourage others that they can pave their own way no matter what their challenge is. (Of course, I'm saying this with a full time job that pays the bills and completely understand that blogging is a career path that people take where being influential may outweigh being inspiring).
If you stay true to yourself then you'll always be successful.
In the last four years I've tried just about everything like I was saying earlier. I've tried to be more streetstyle-esque to fit in with the chic NYC crowd. I've tried to be preppy to fit into the southern crowd. What I've learned works best is being myself, wearing my hot pink, and taking a goofy laughing picture or toothy smile. This post that I read from one of my favorite bloggers, Grace Atwood, really resonated with me when she said that she smiles in most of her photos and that's okay with her because it's true to herself. I've tried to get all of those shots that you see on fashion websites, but recently I realized that's not me. What IS me is bright, fun colors, flirty and feminine silhouettes, and bold accessories. That's what does best for me and what my followers respond to. When I stick true to what is true to me, not only does it respond well with followers but I genuinely feel better about the content I'm putting out there as a blogger.
Now without further ado, I wanted to take a stroll down memory lane and share some of my favorite moments on Kayleigh's Kloset. My little corner of the website really does mean more to me than I could ever describe to anyone, which may sound super silly but it's so true! This blog allows me to express myself in ways that resonate with my everyday life, and I really don't know what I would do without it. When I debated quitting after I was hacked the first thing that popped into my mind was an Erin Hansen quote: "What if I fall? Oh my darling, but what if you fly?" Blogging is much like anything in life; school, work, relationships, etc., where everything isn't always going to be perfect but if you push through it it always ends up being worth it. So cheers to you guys for sticking around as Kayleigh's Kloset has evolved into what it is today. I have a ton of exciting things up my sleeve for the remainder of 2017 and into 2018, so get ready for many more milestones! Thanks for reading as always, and happy Friday!
My first post ever: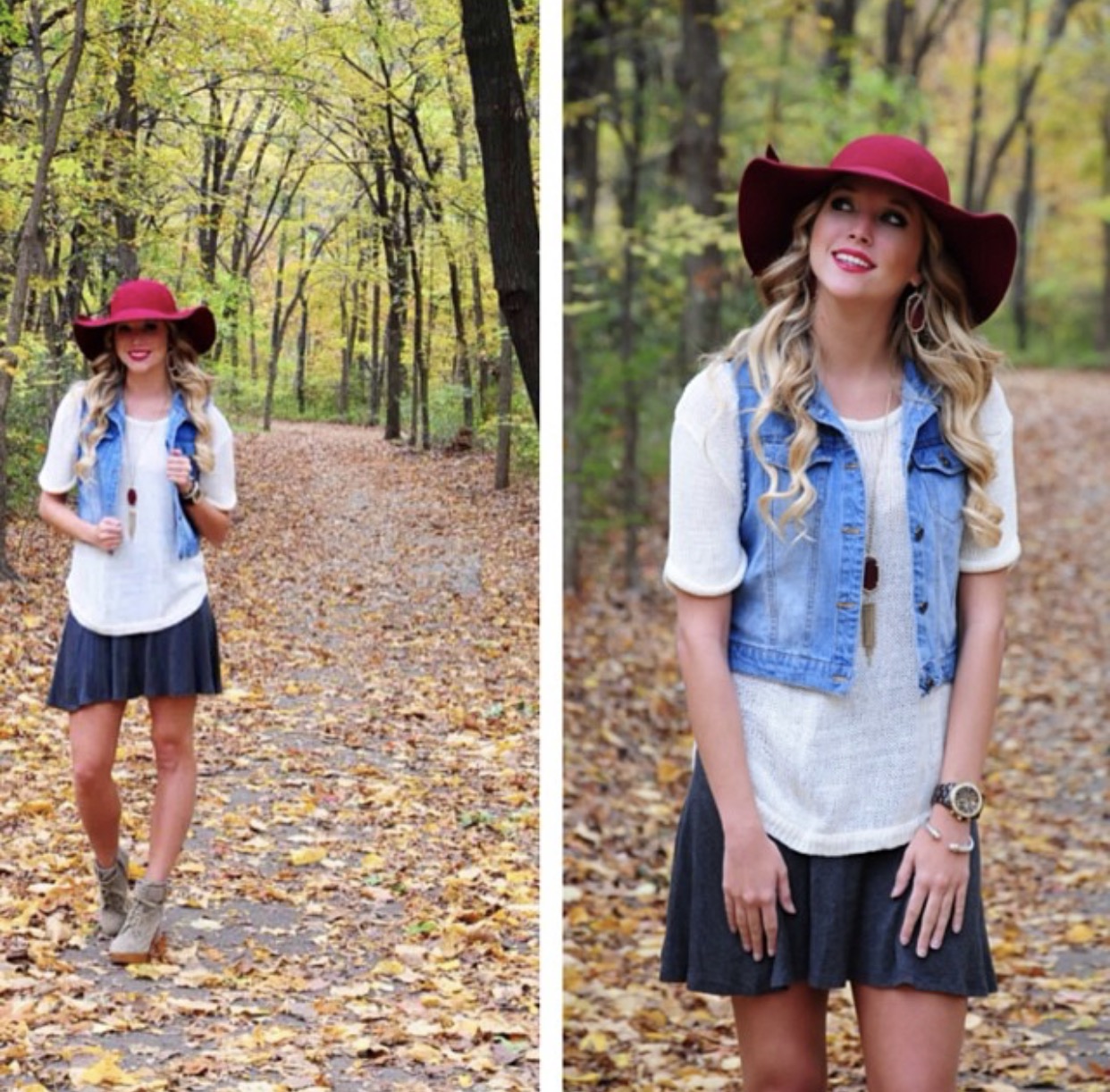 #throwback to the self timer/tripod days: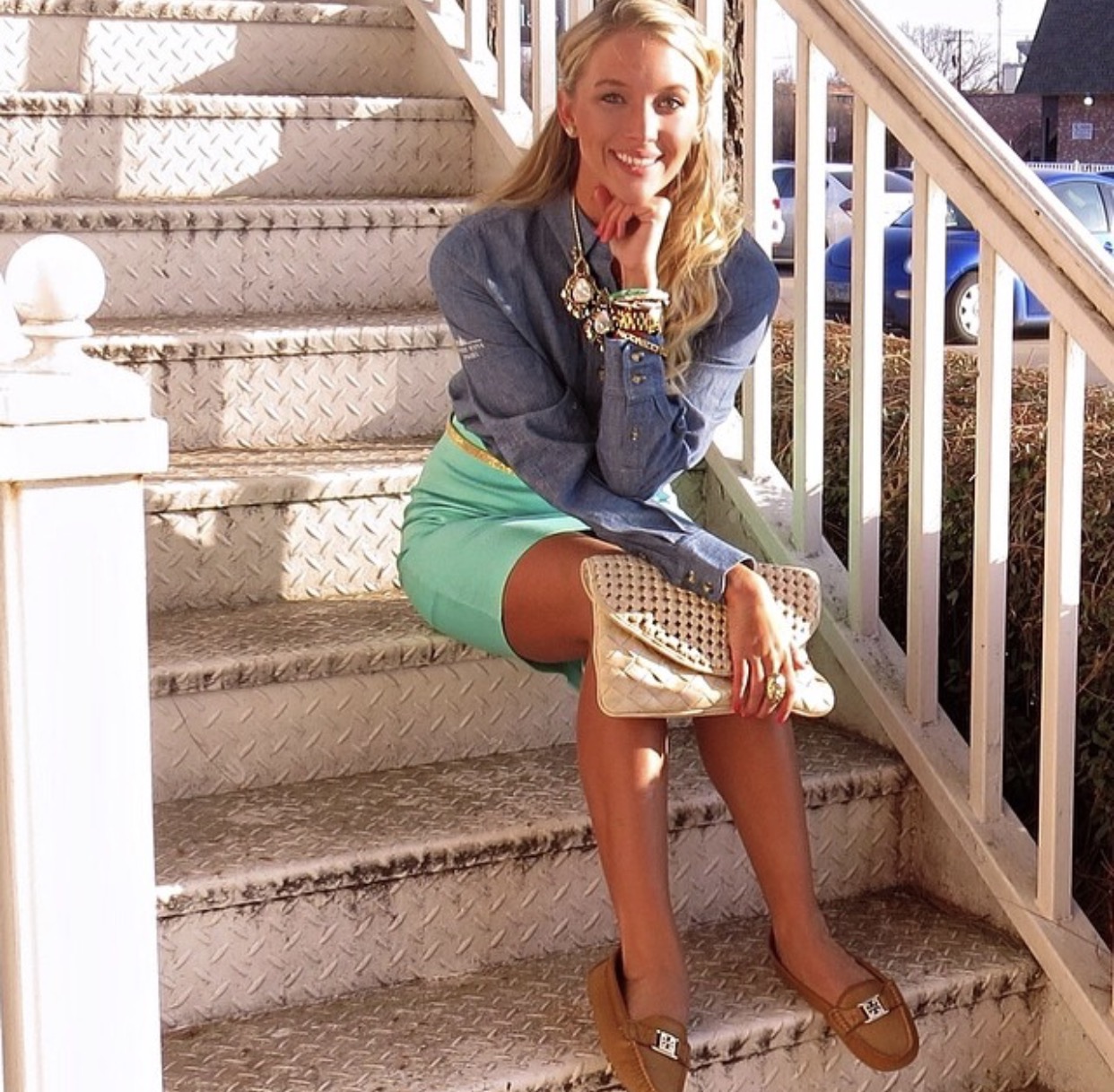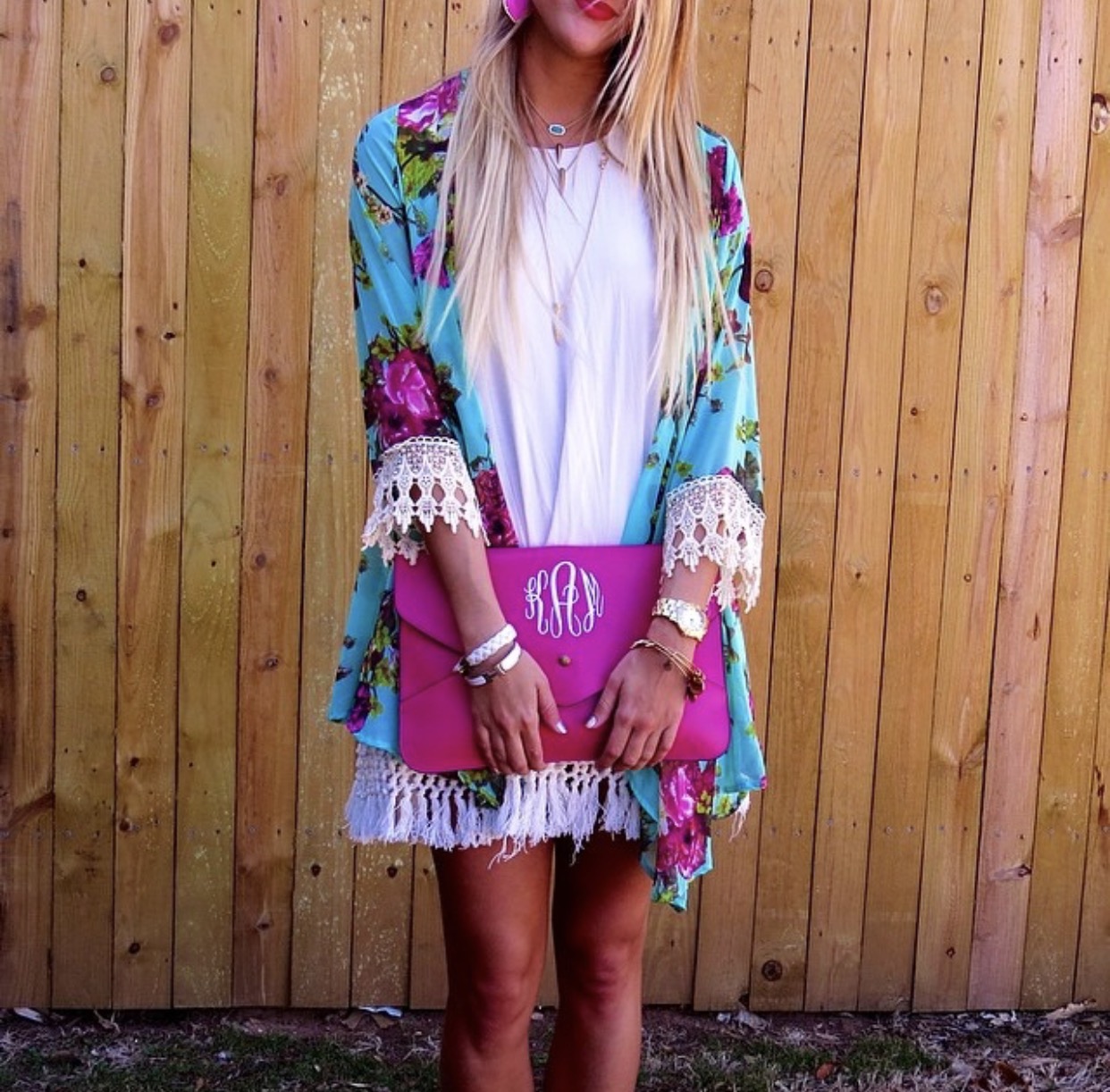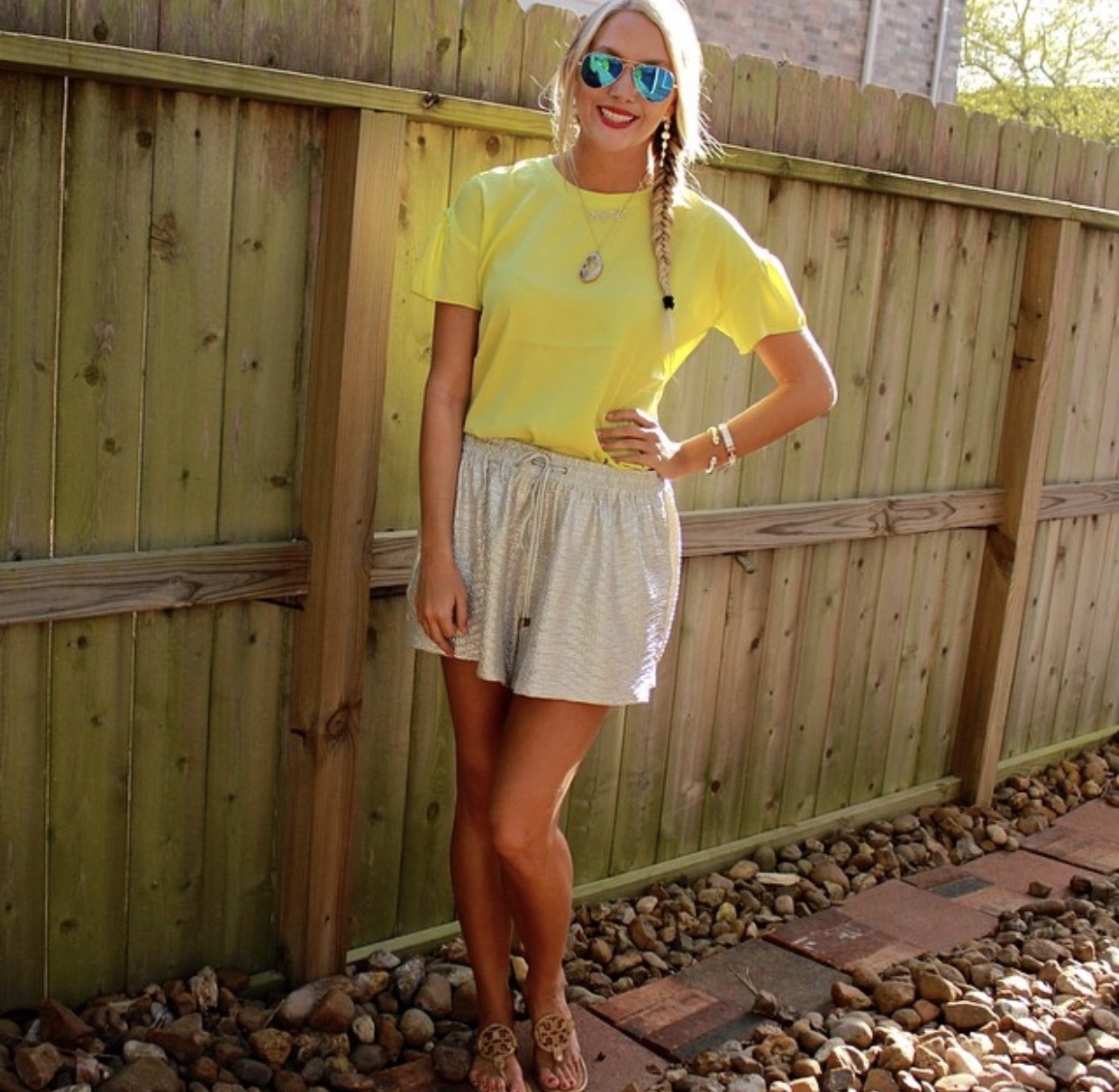 My first summer in NYC: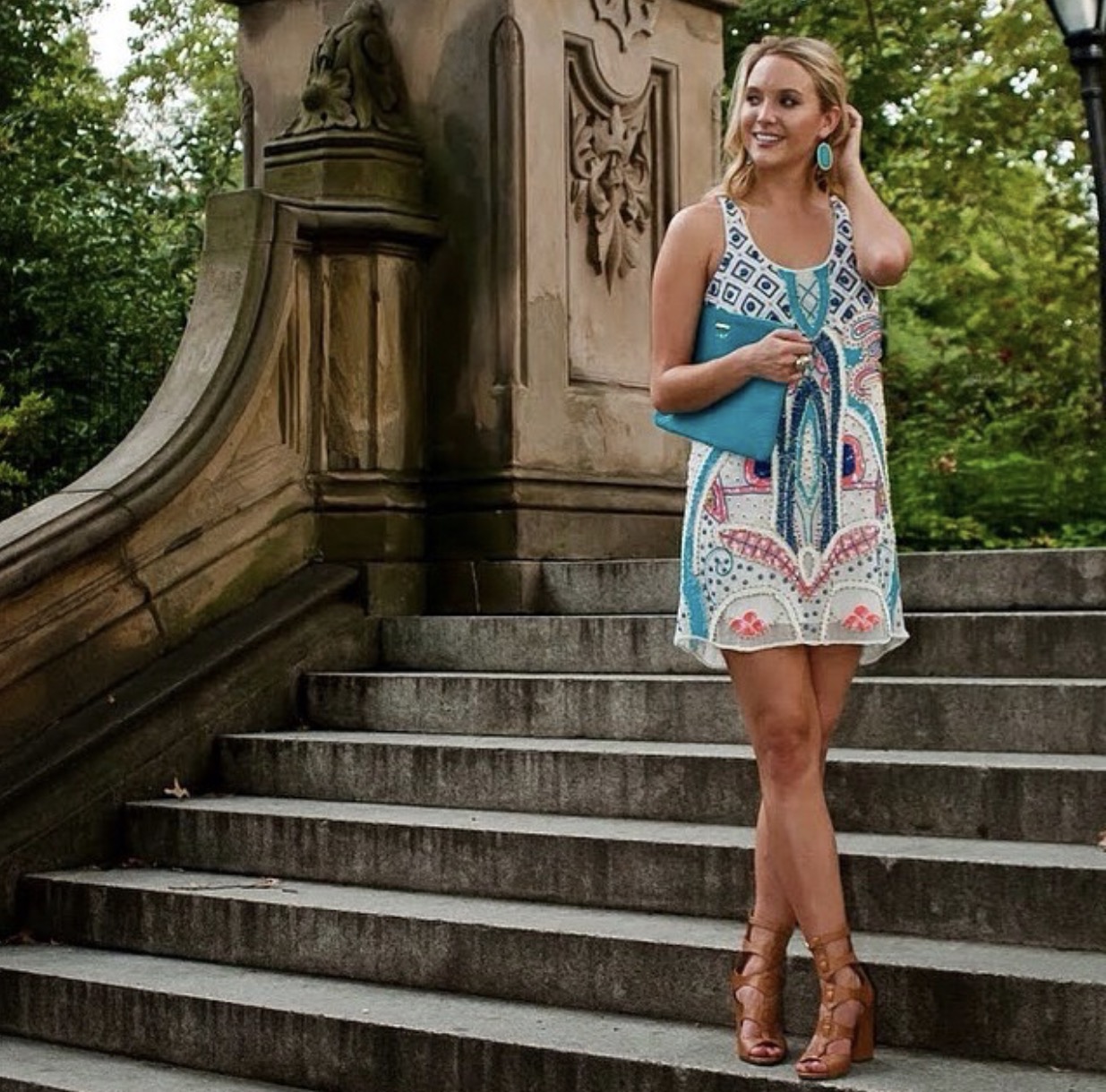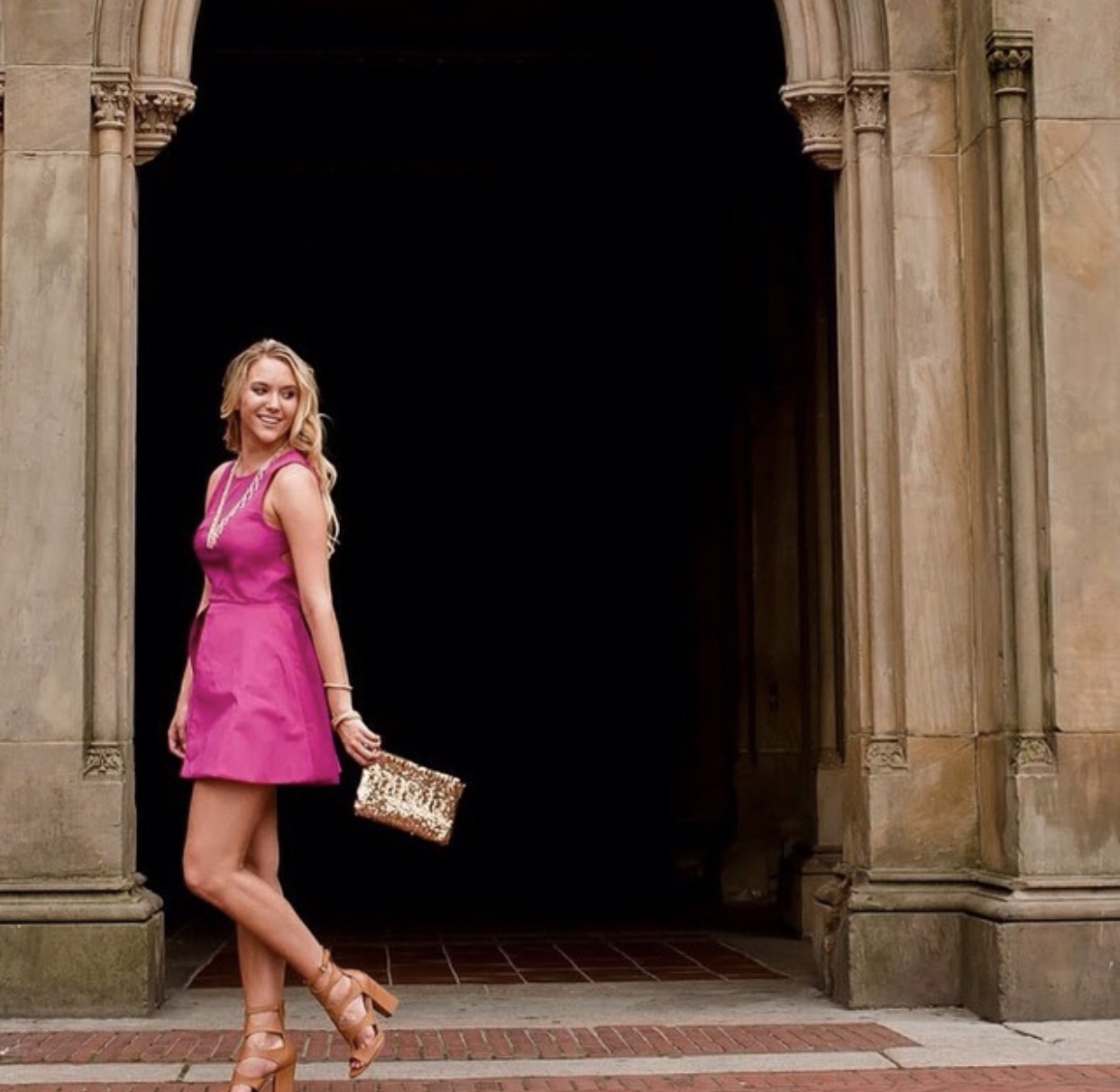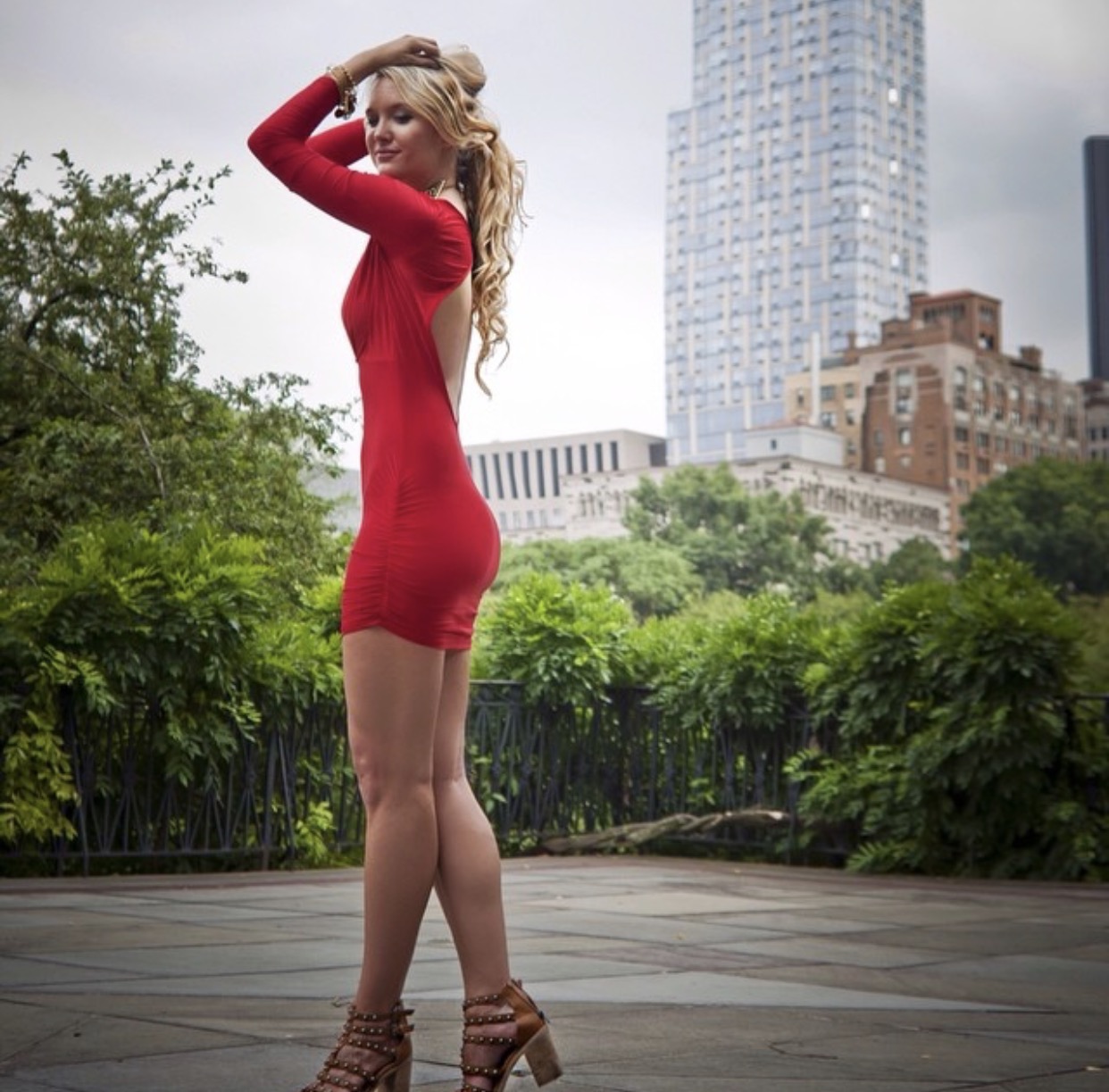 A few of my favorite/biggest collaborations: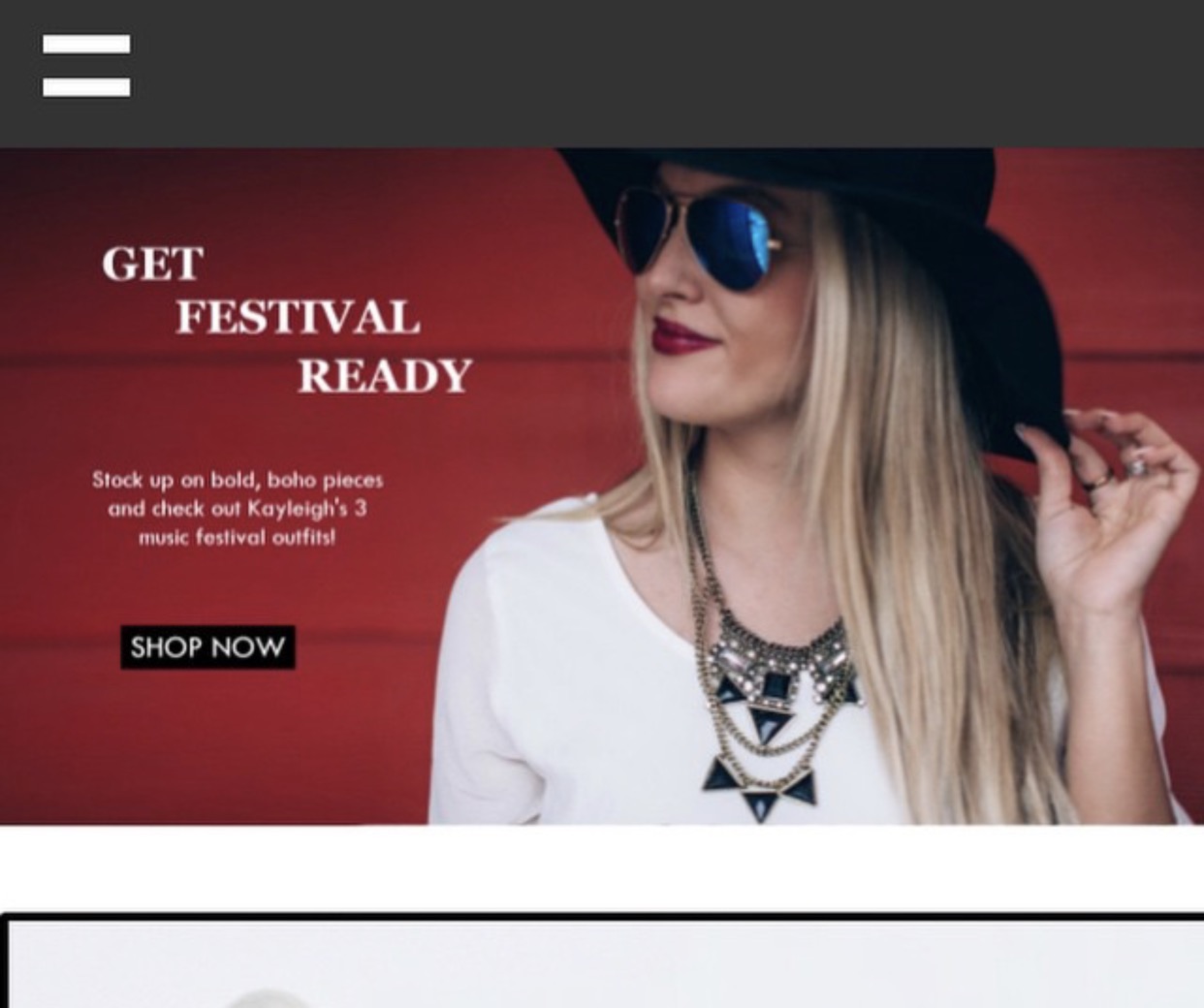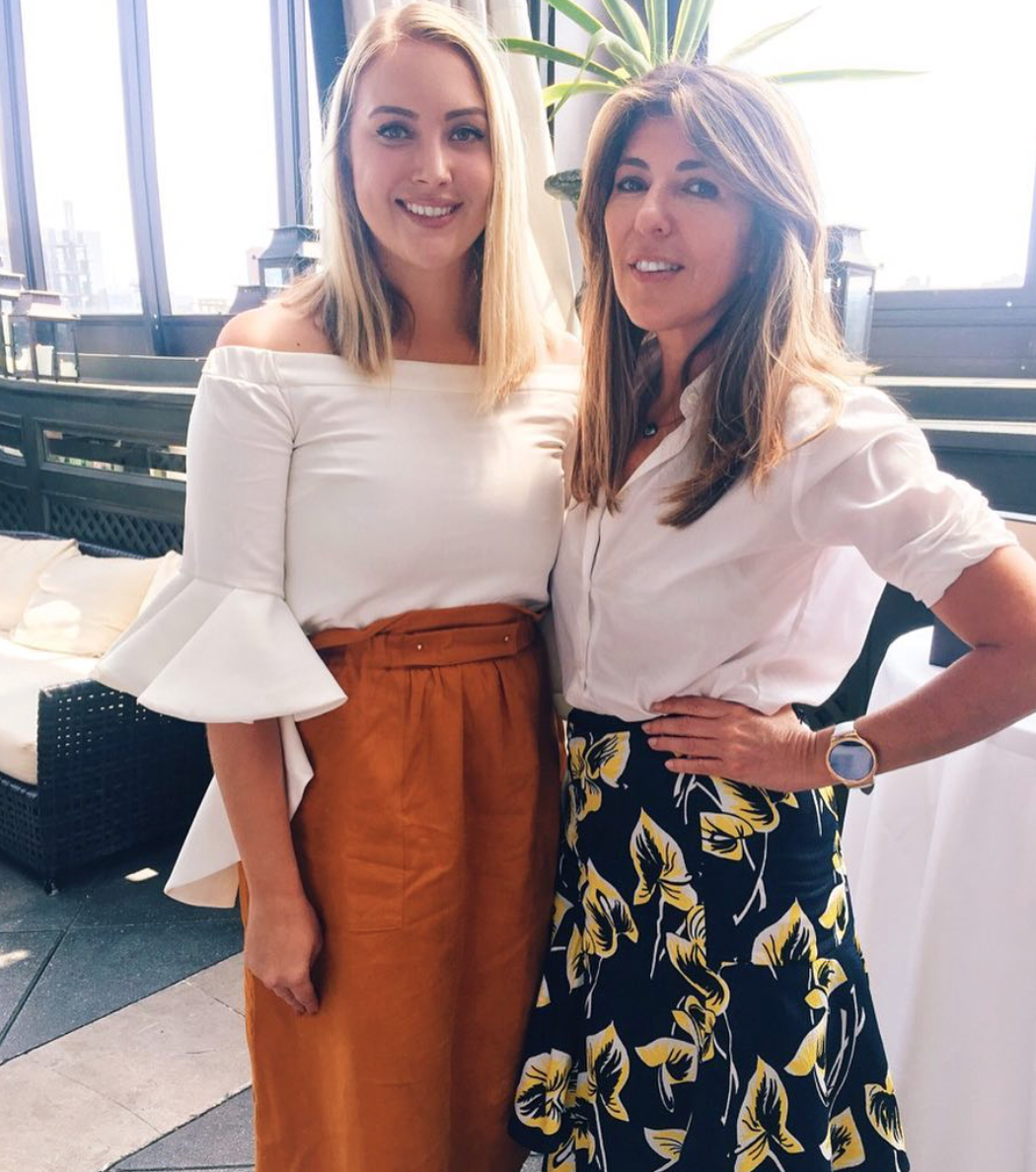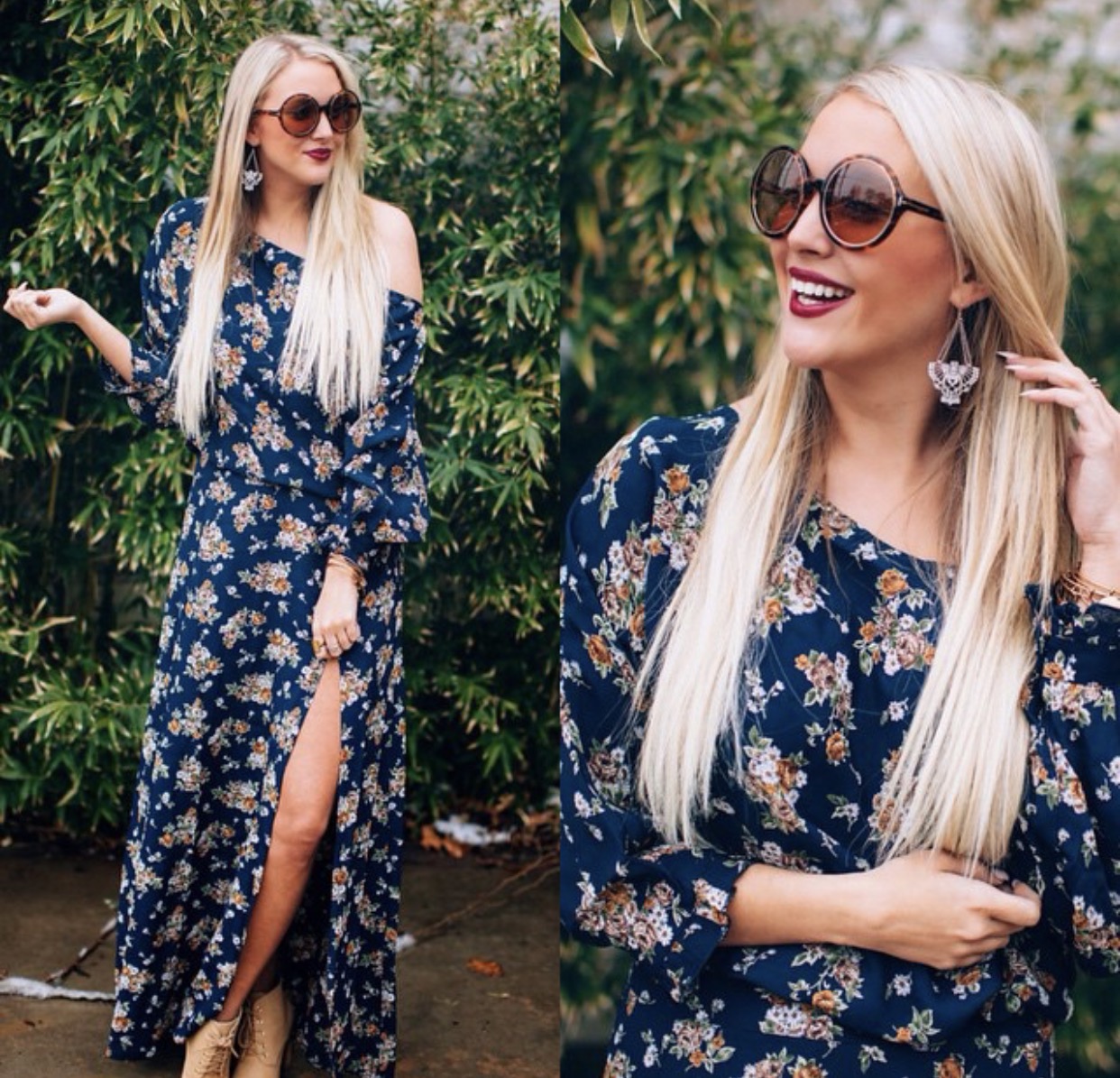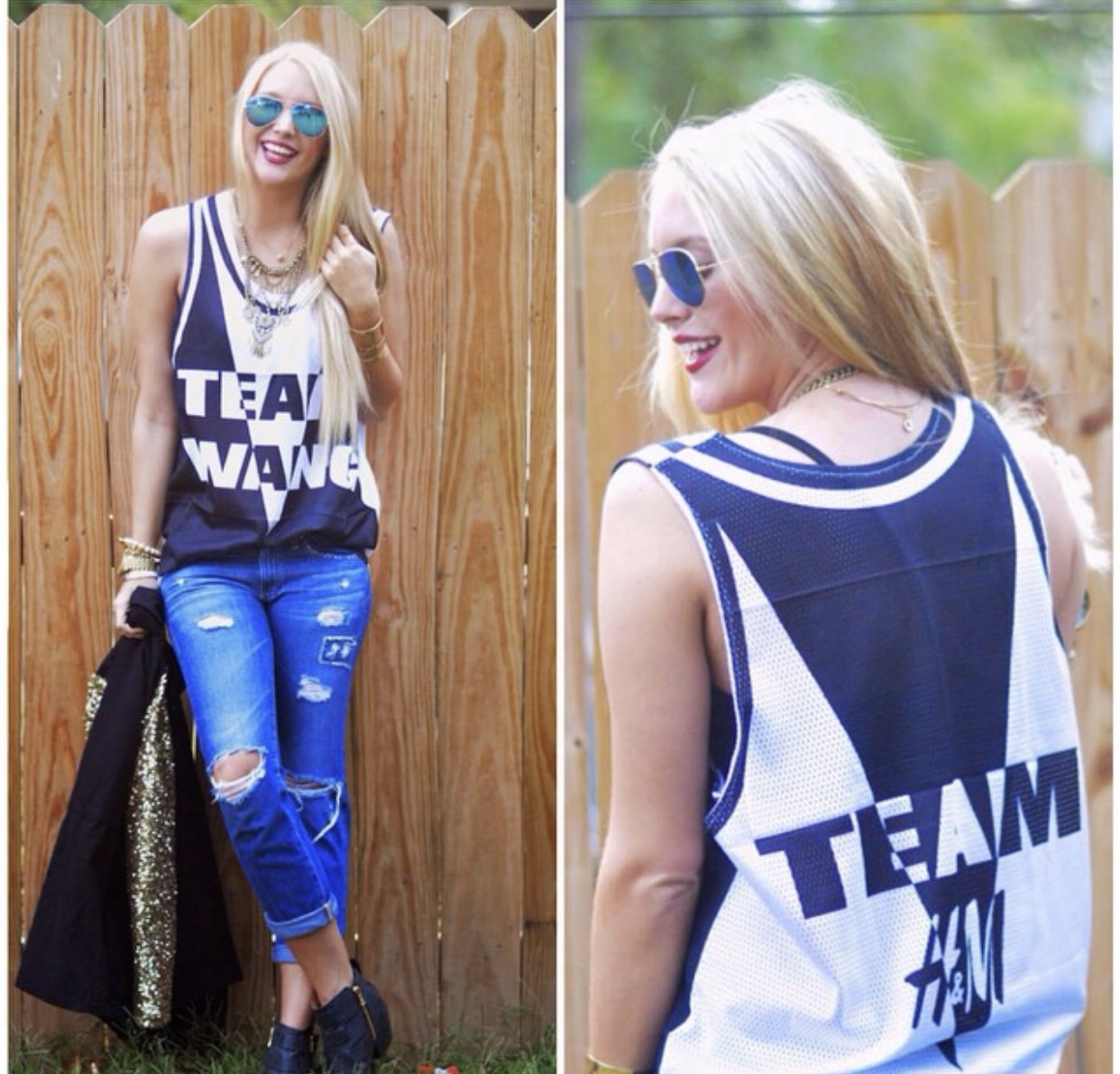 And then my first collaboration that wasn't with a pleasant company to work with: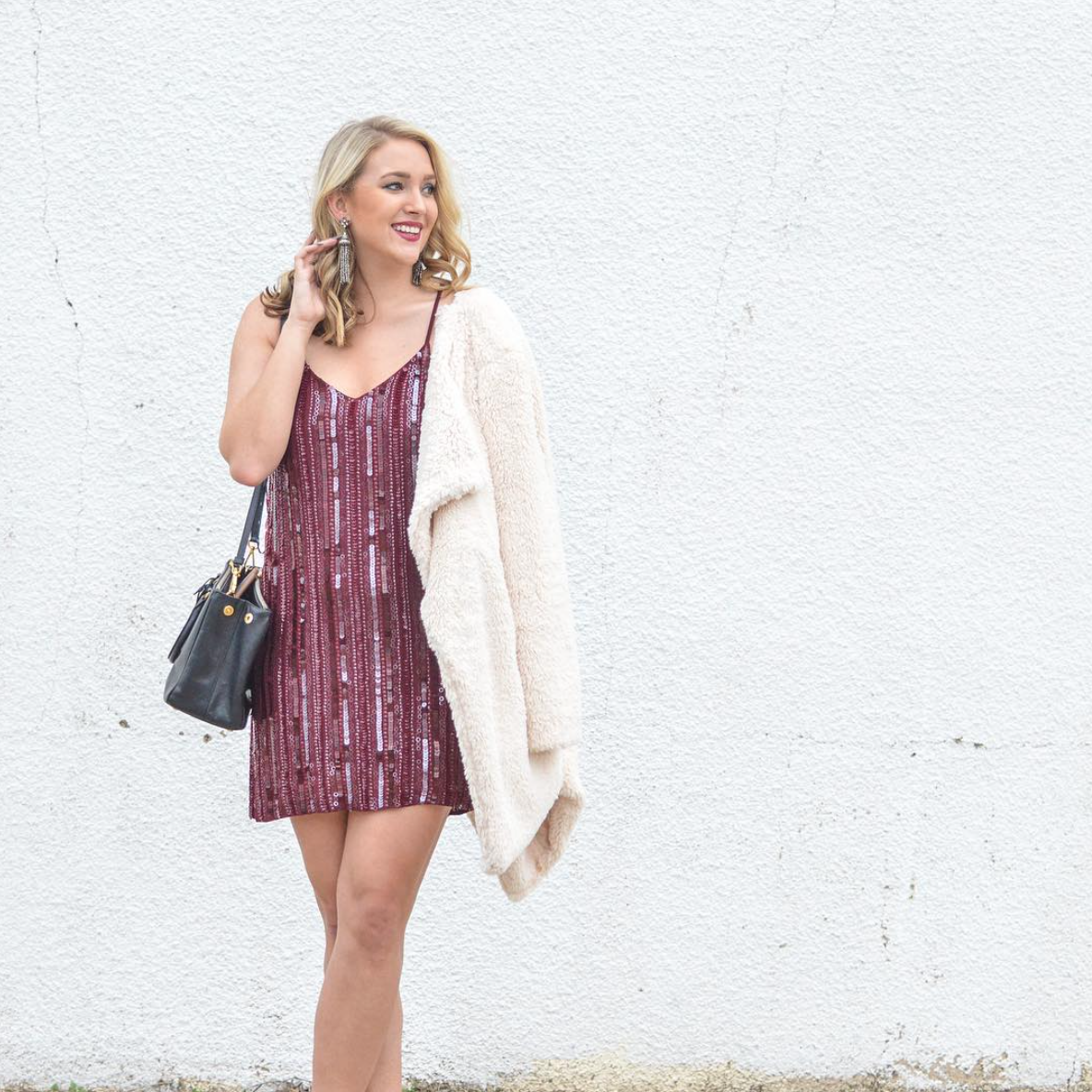 The first time strangers online tried to critique me for my weight: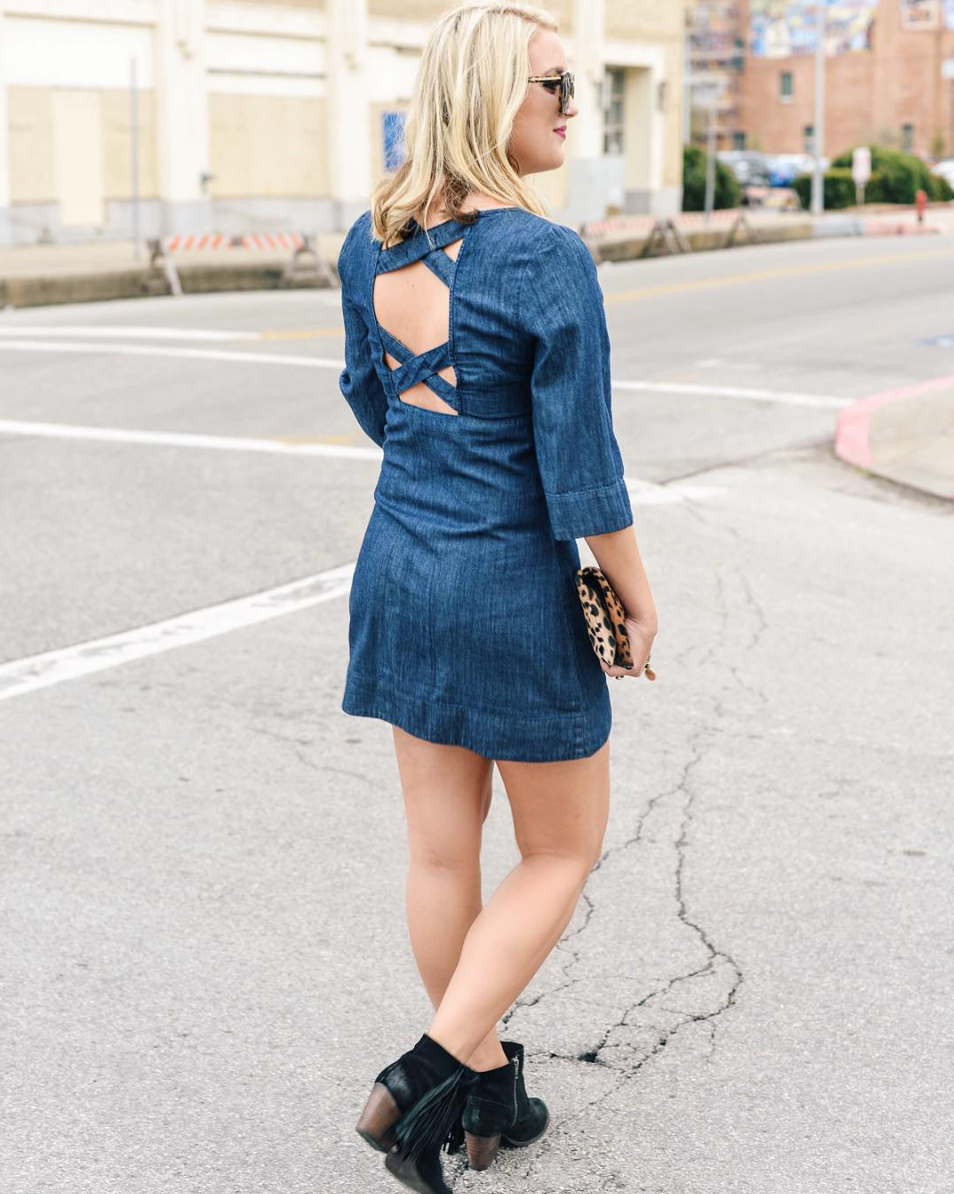 And my first time at LuckyFabb (TBT) and NYFW: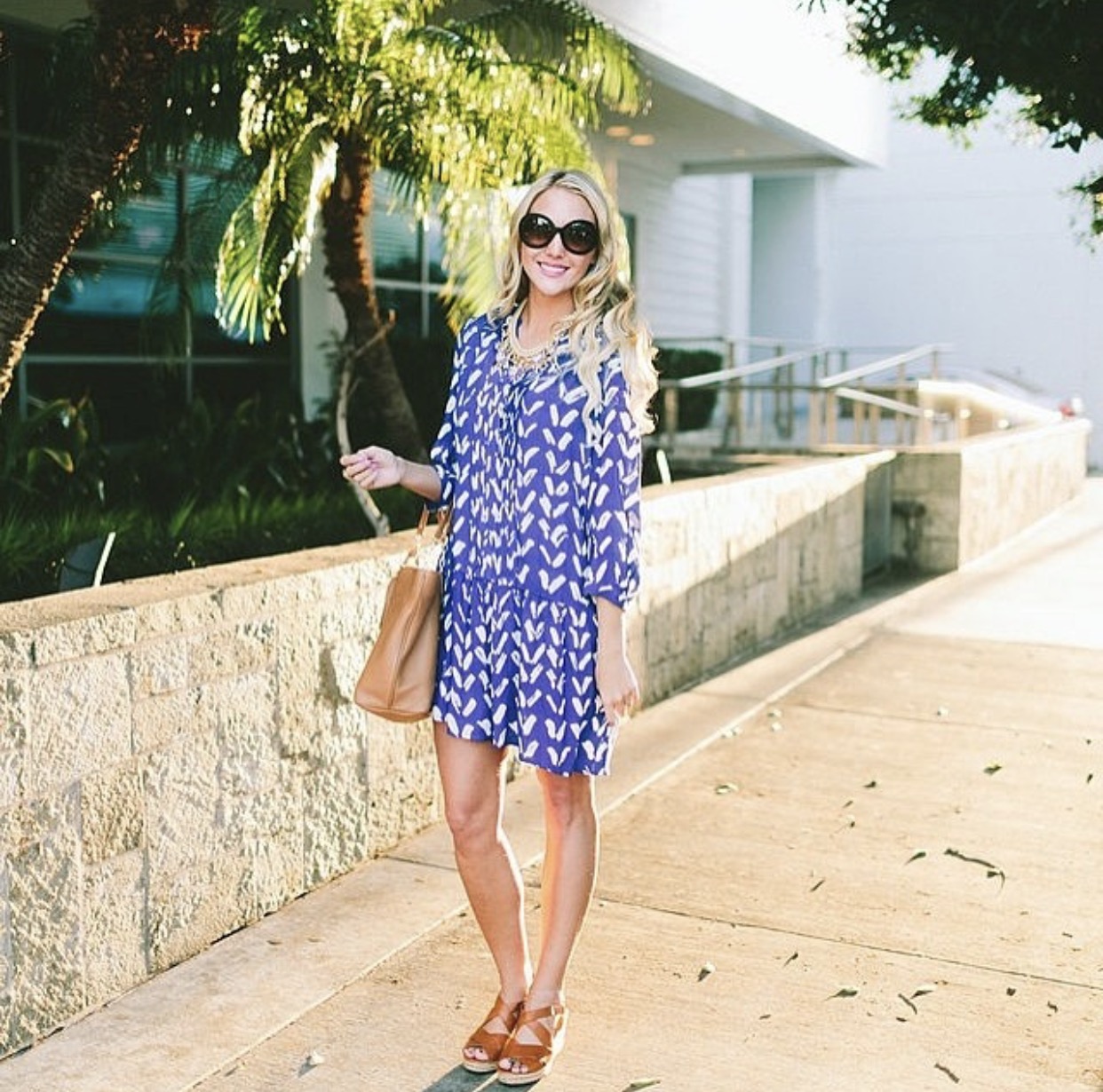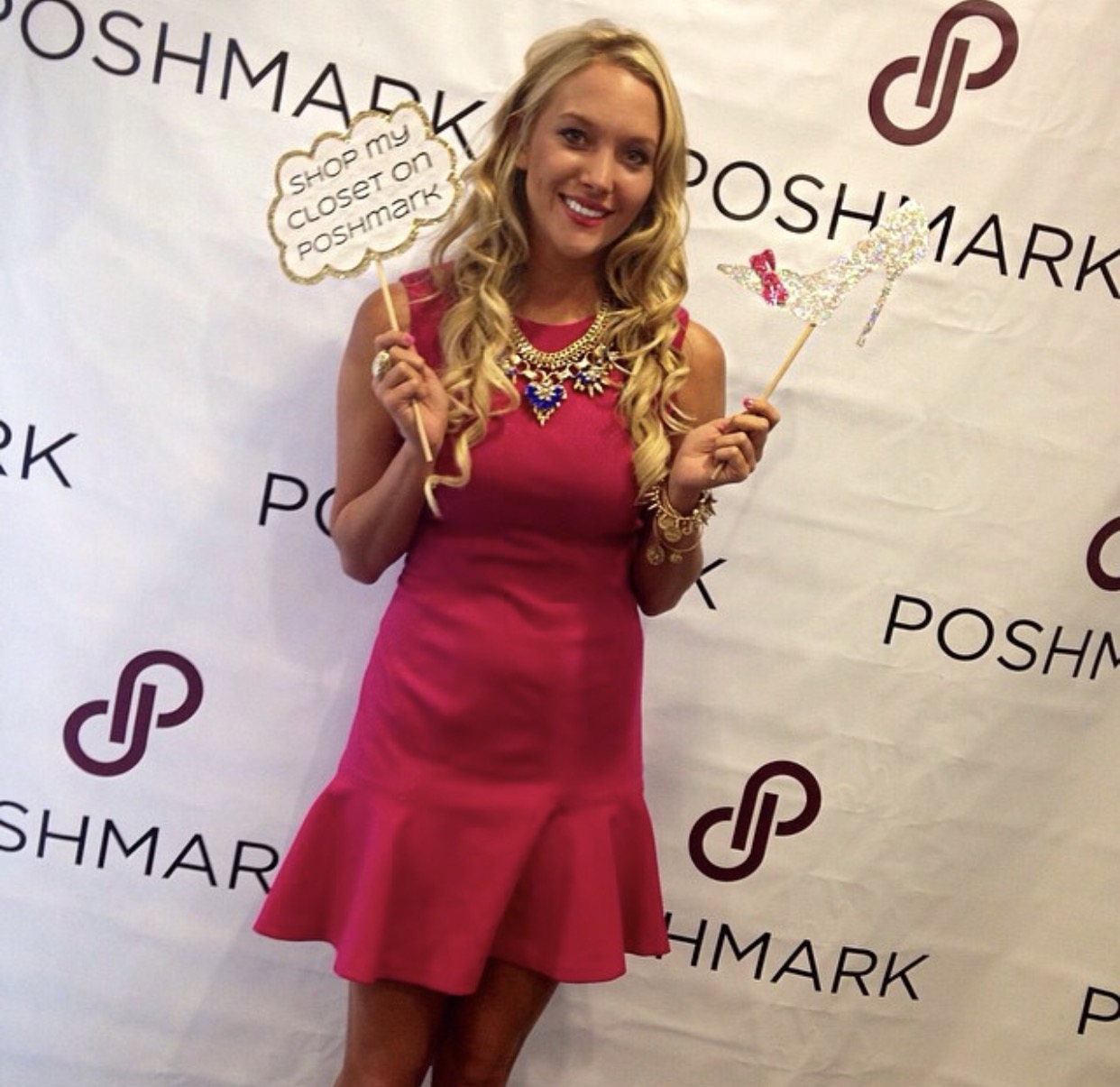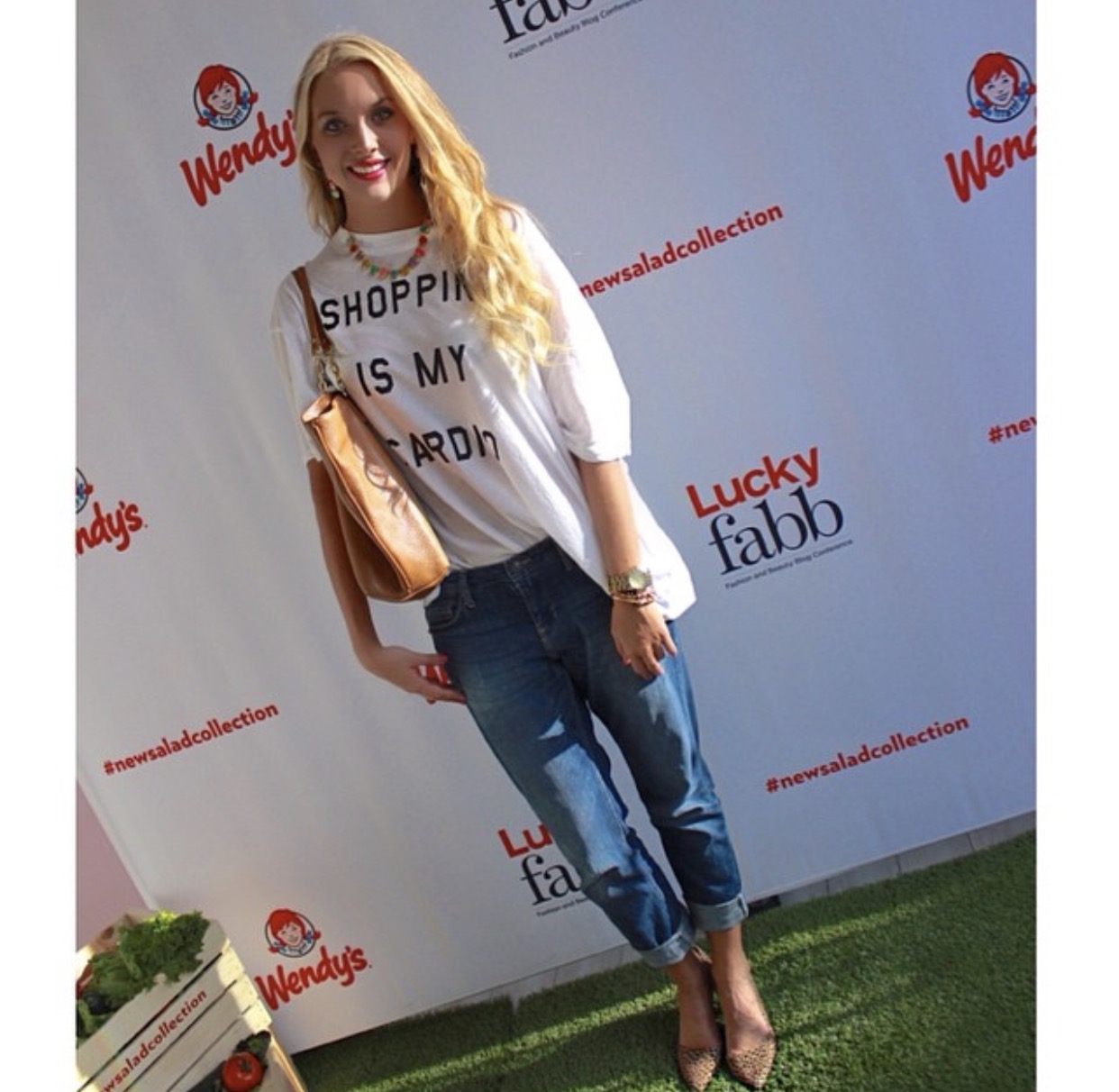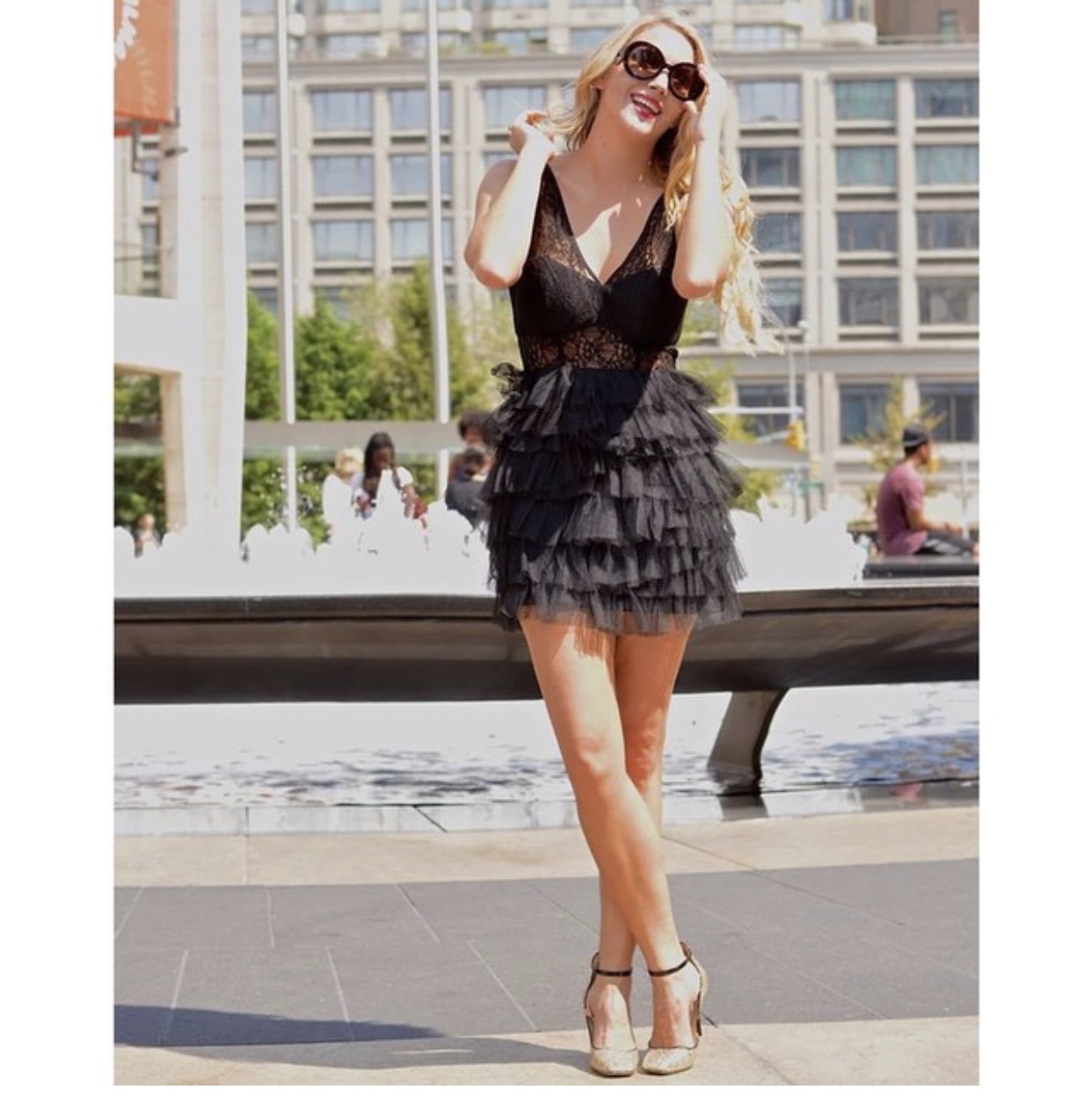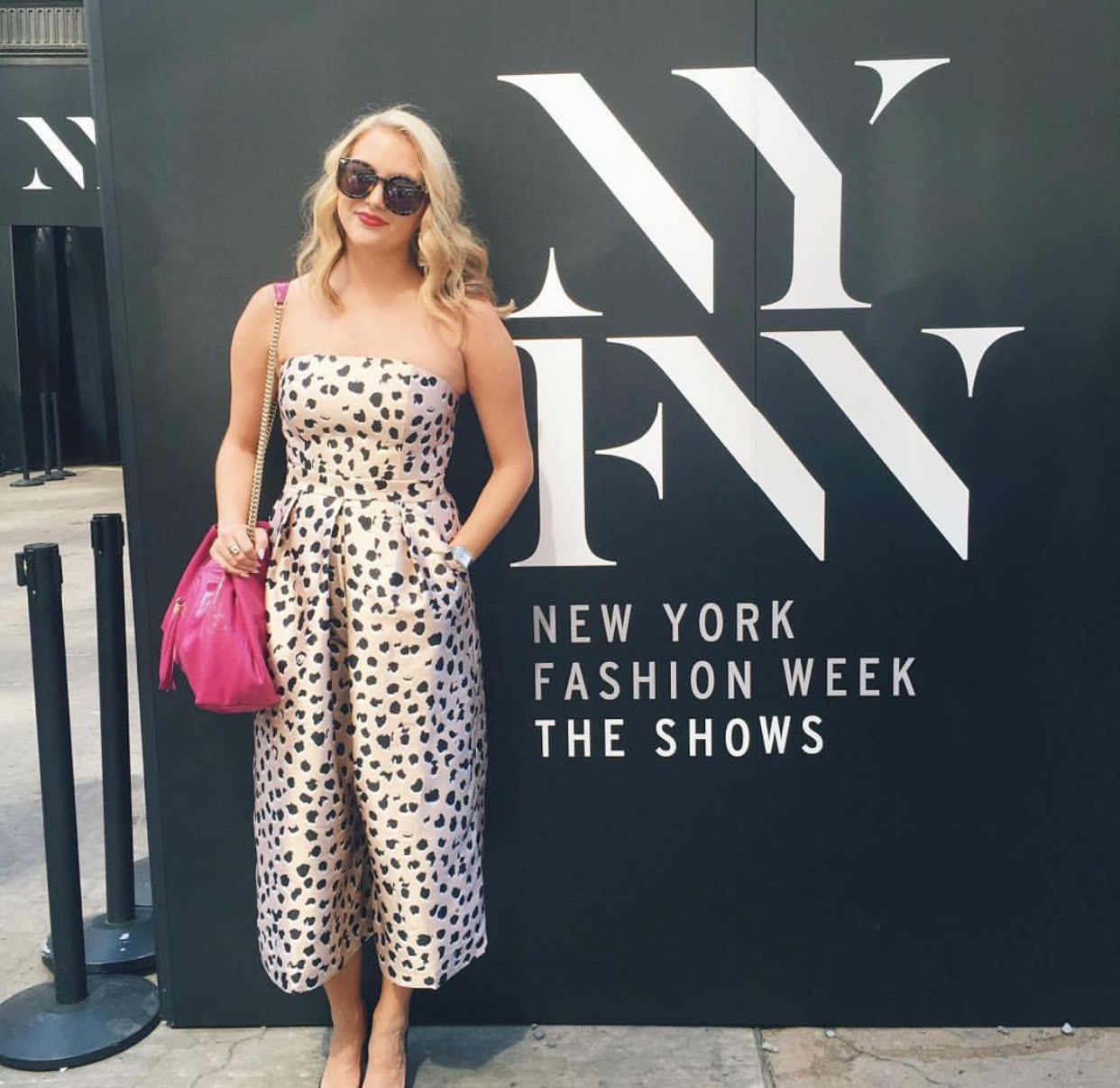 A few of my favorites: