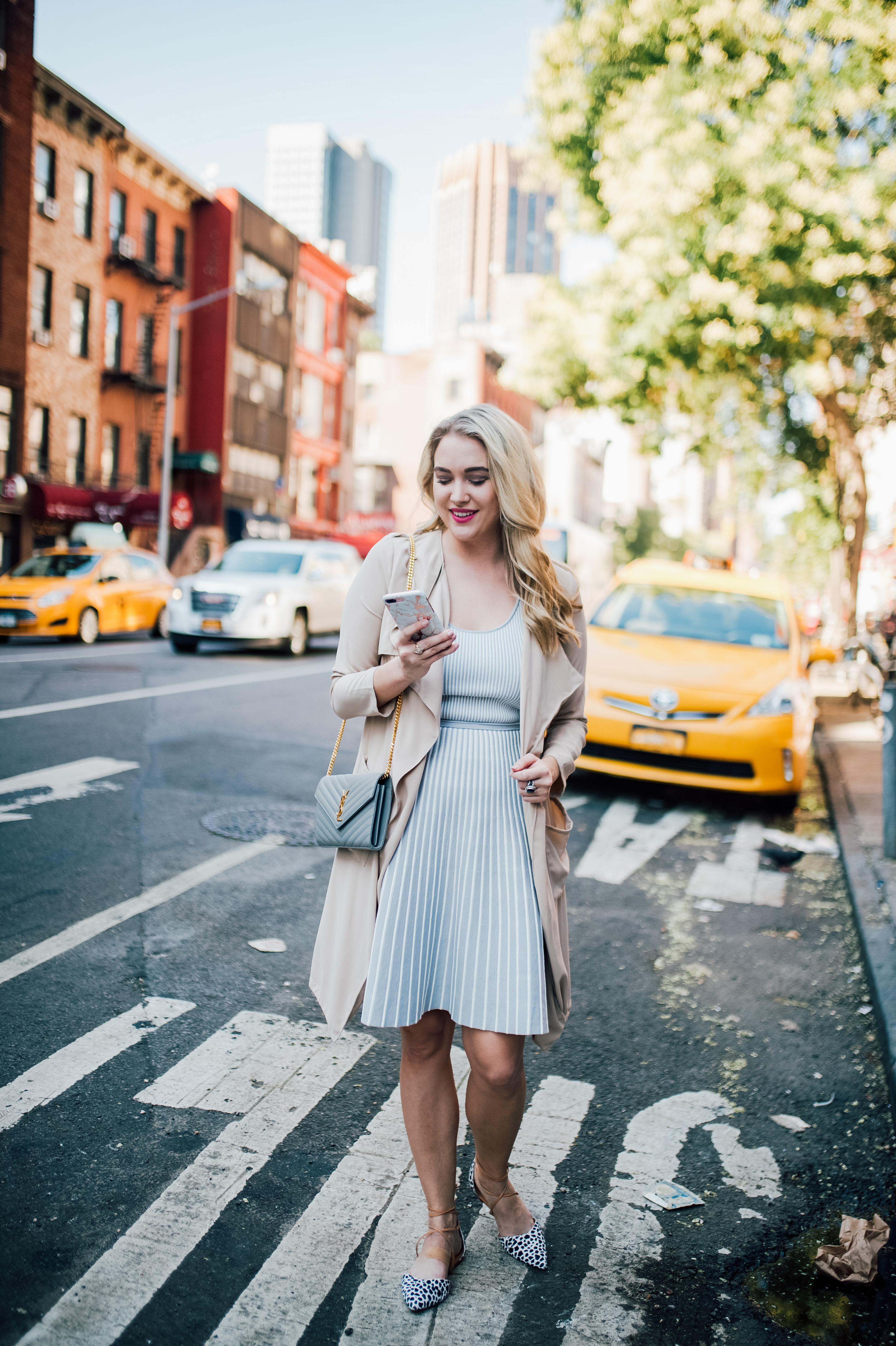 Dress c/o Banana Republic // Duster // Flats // Bag // Phone Case // Lips
Photos by Laurel Creative.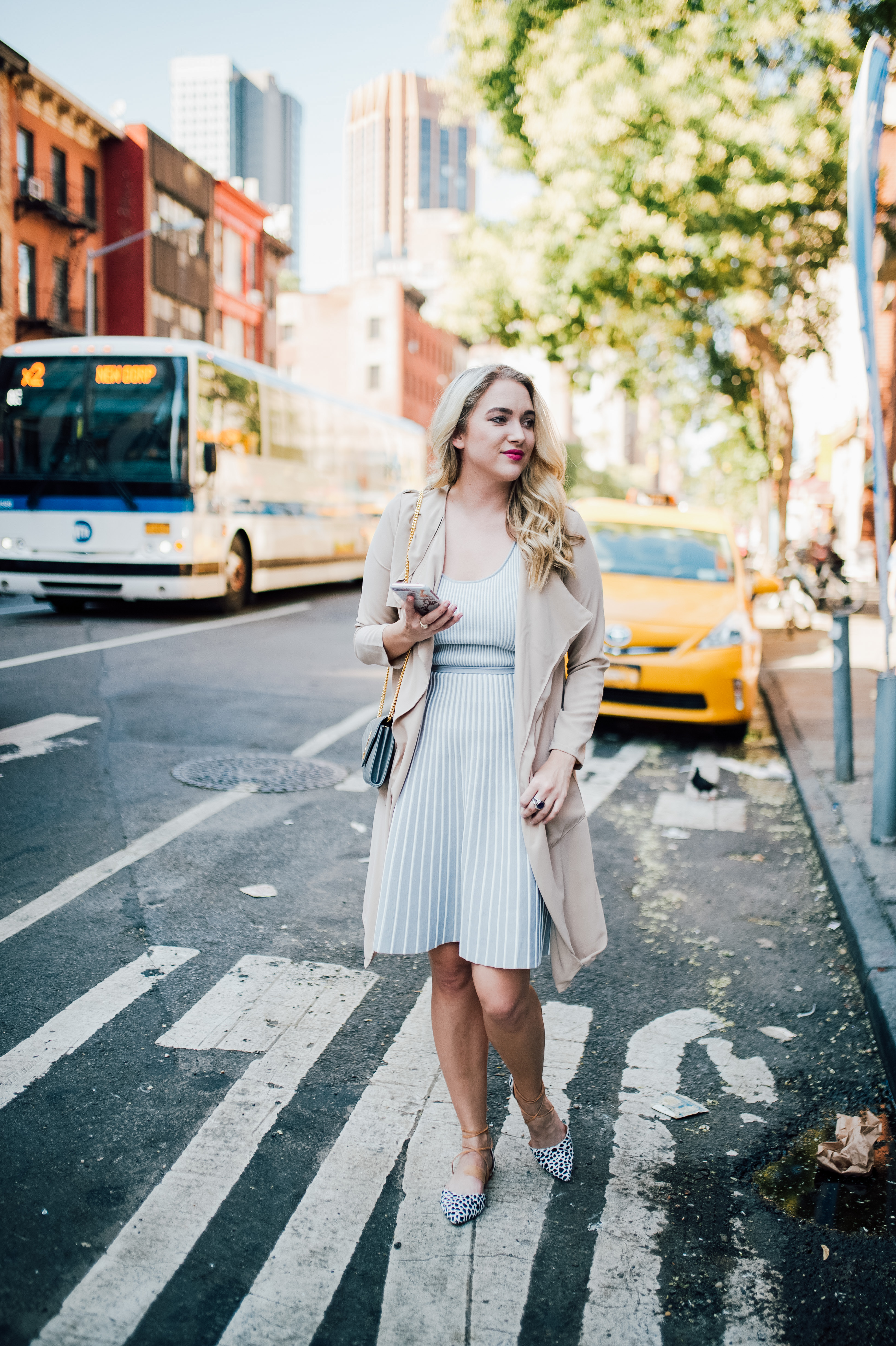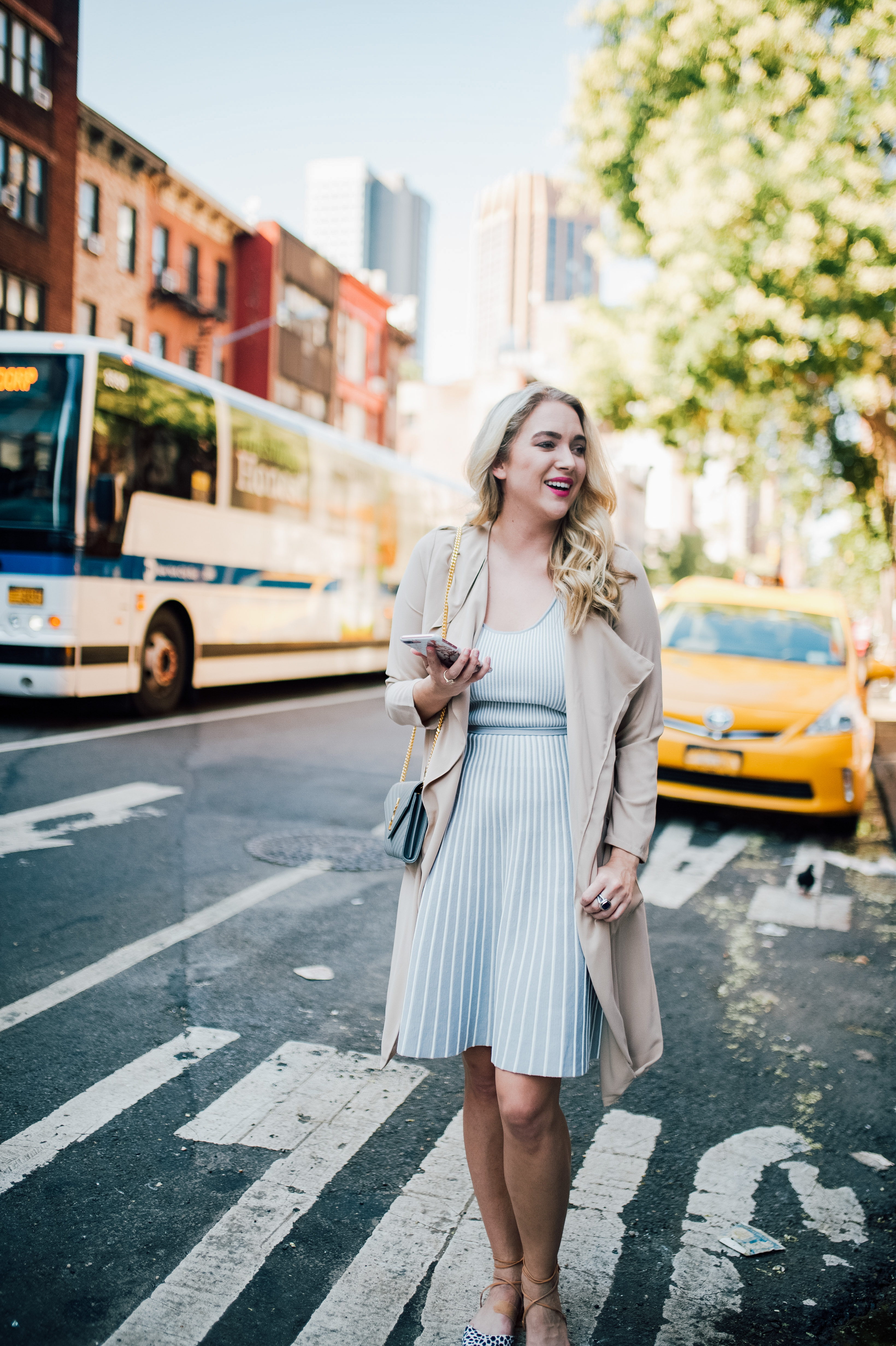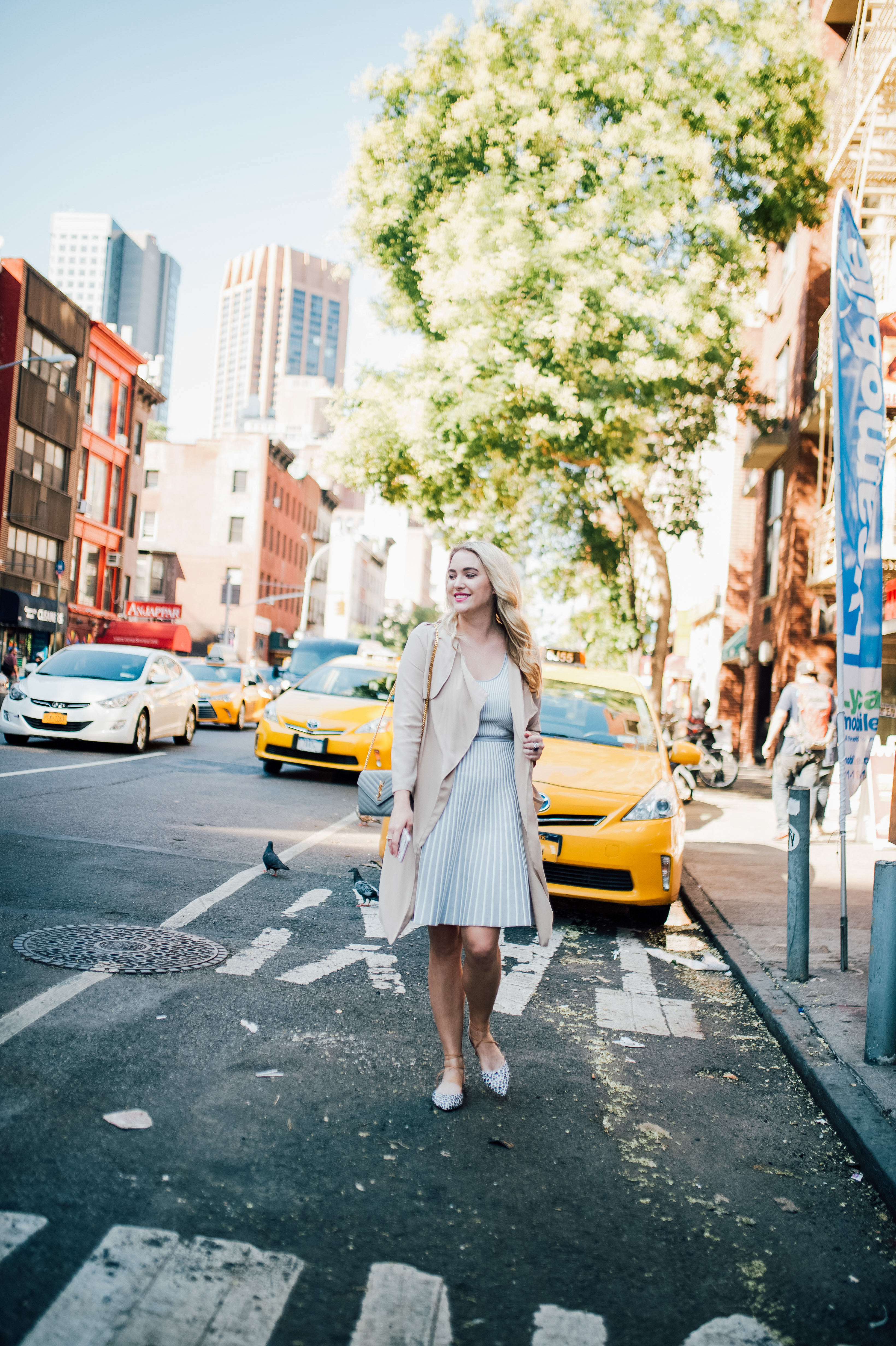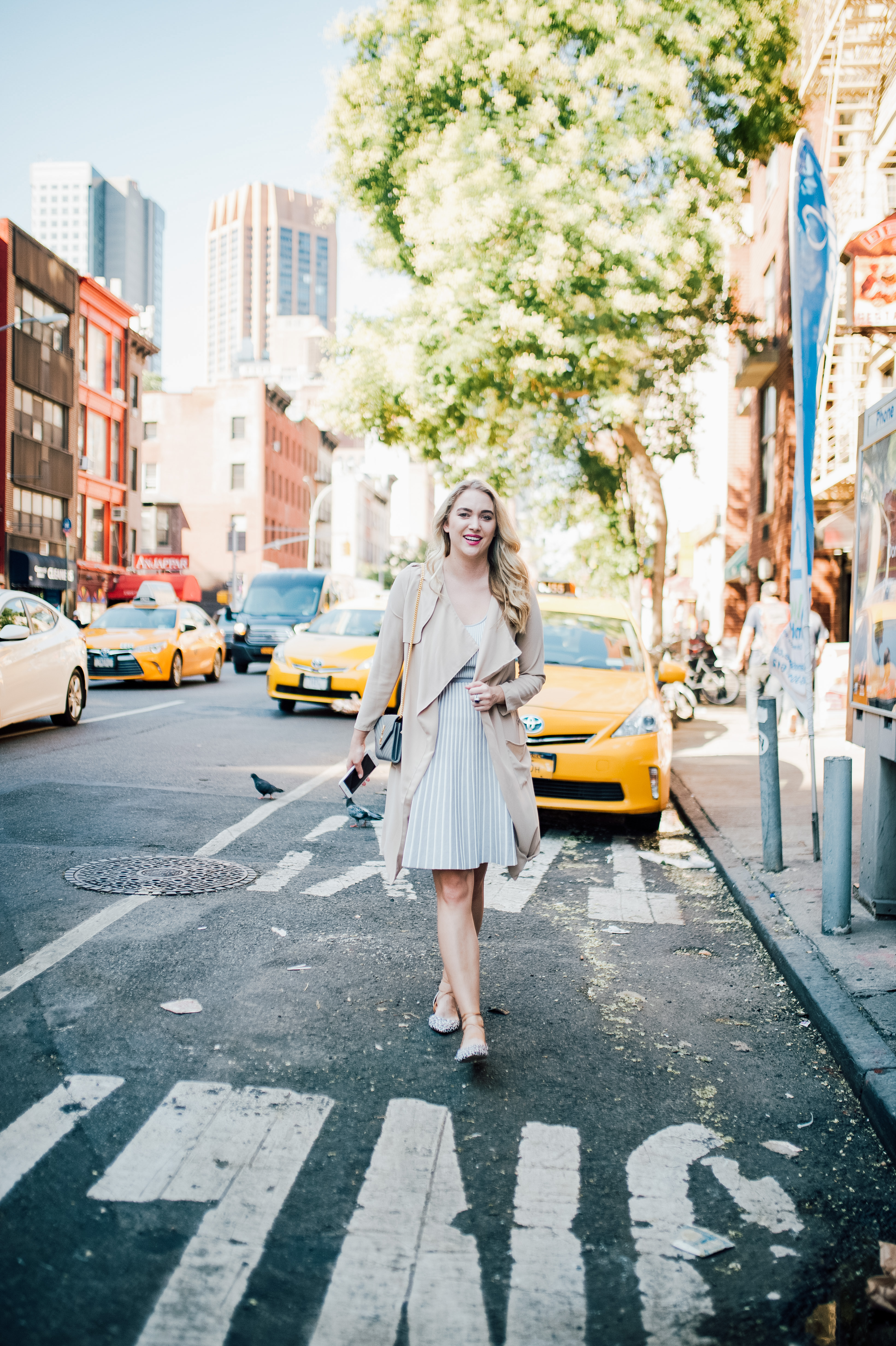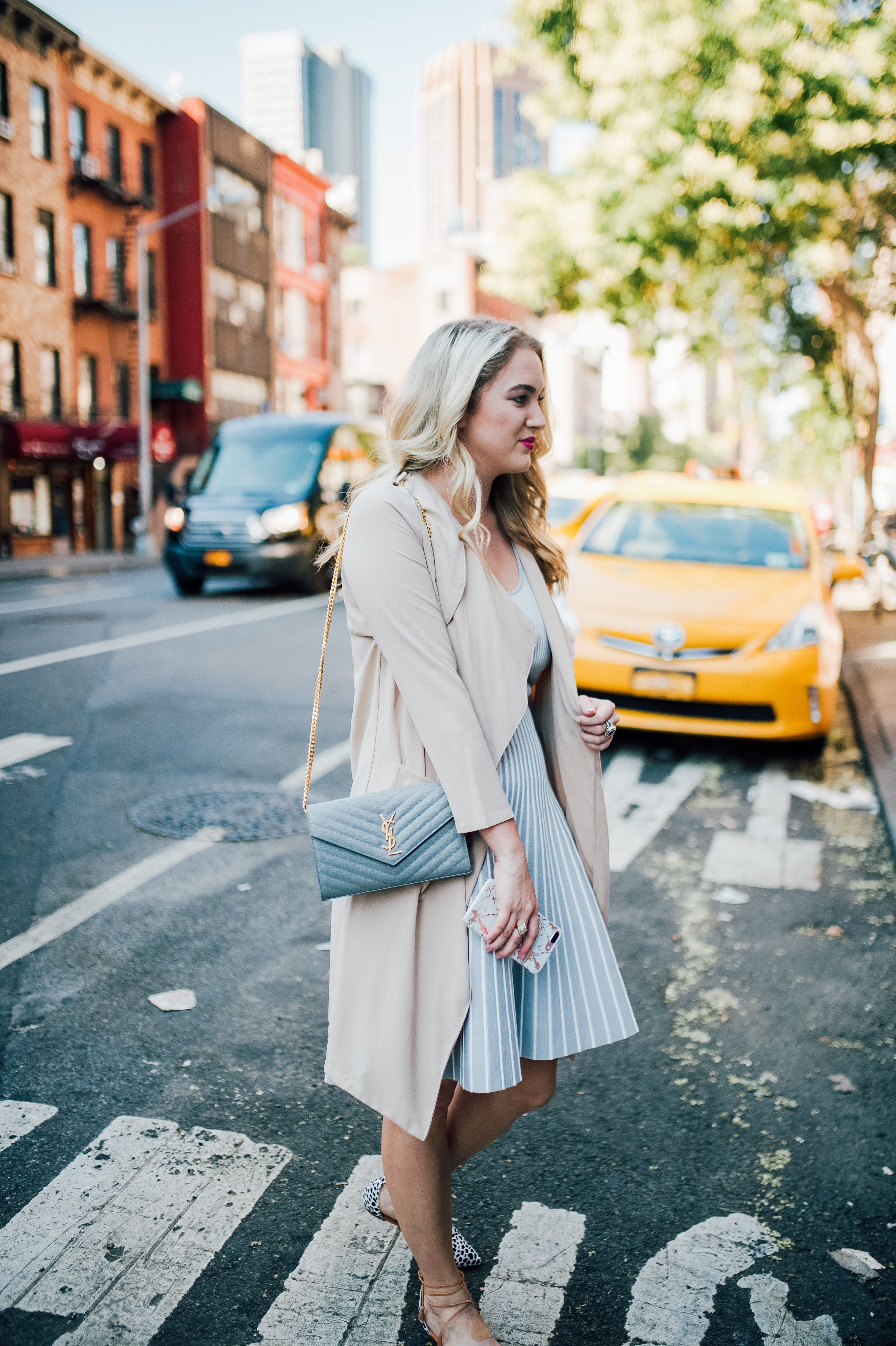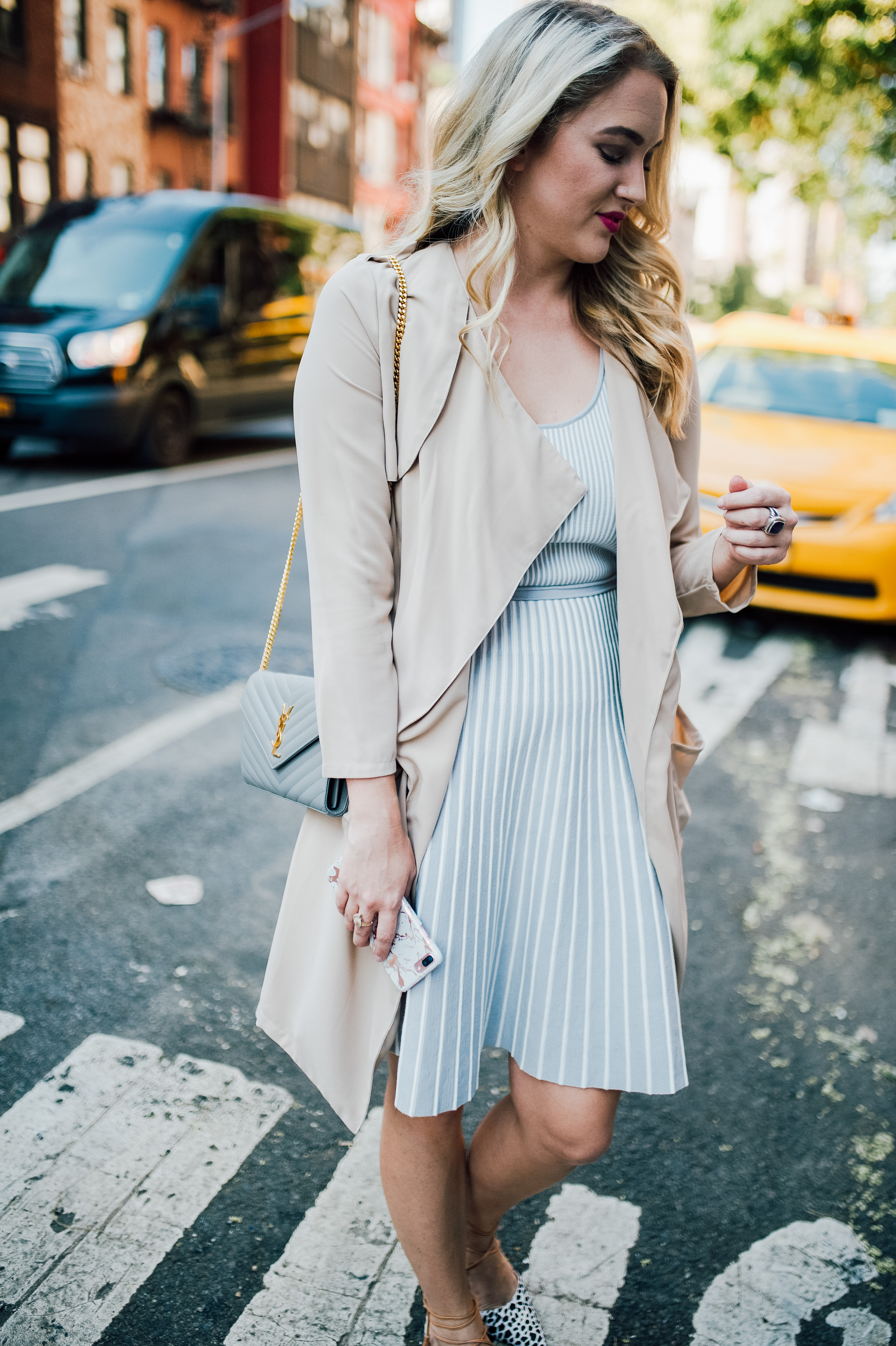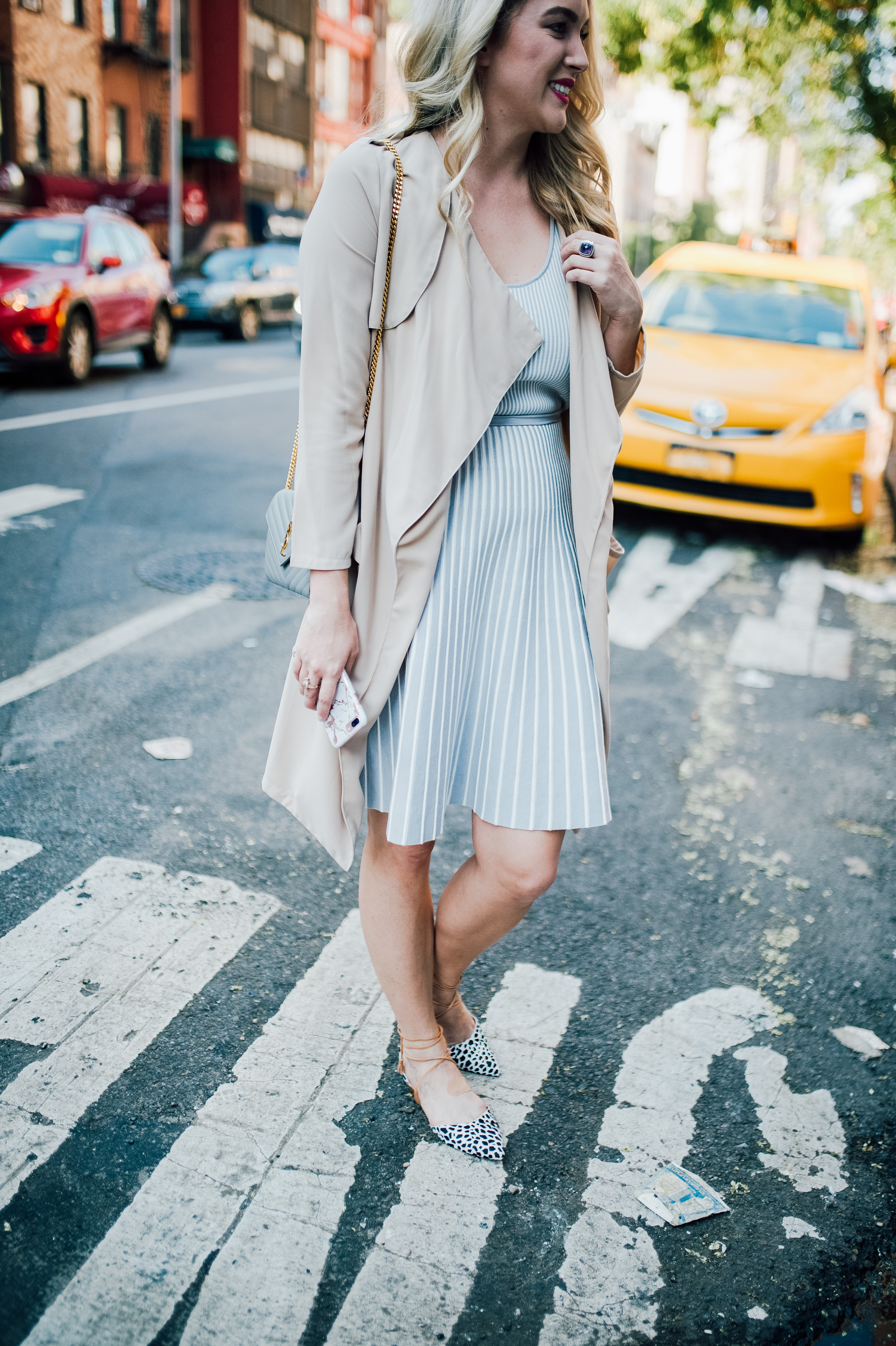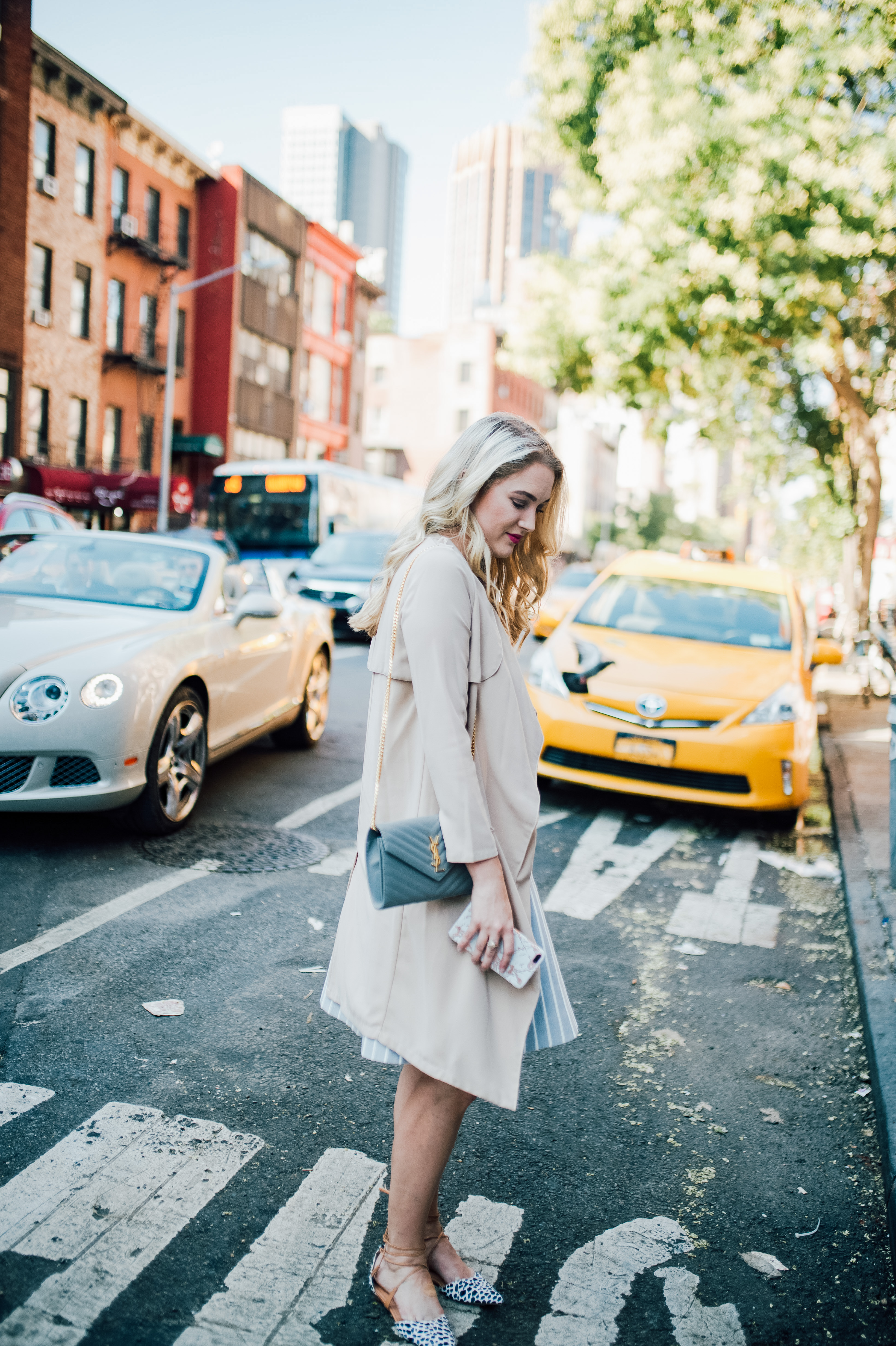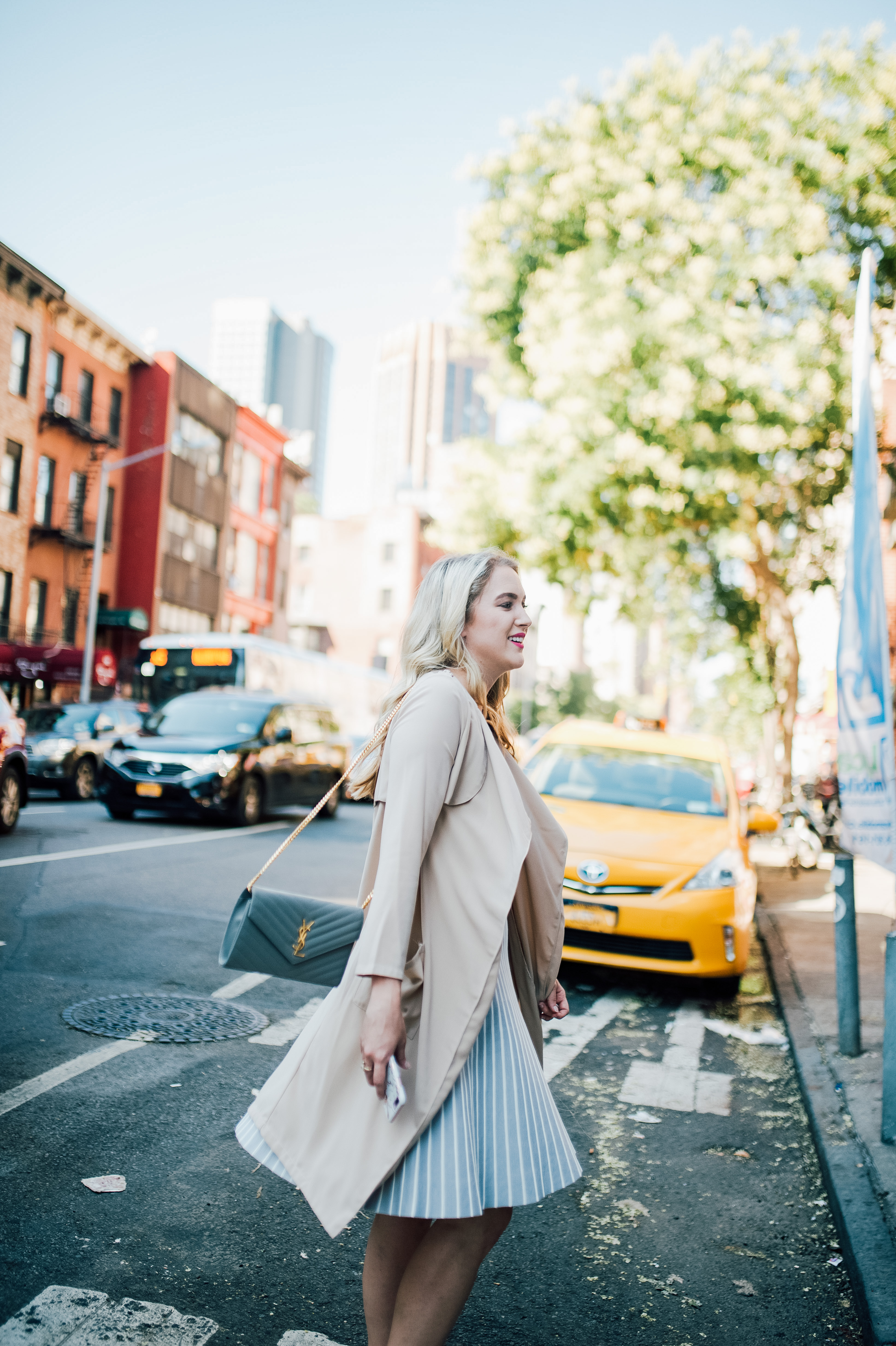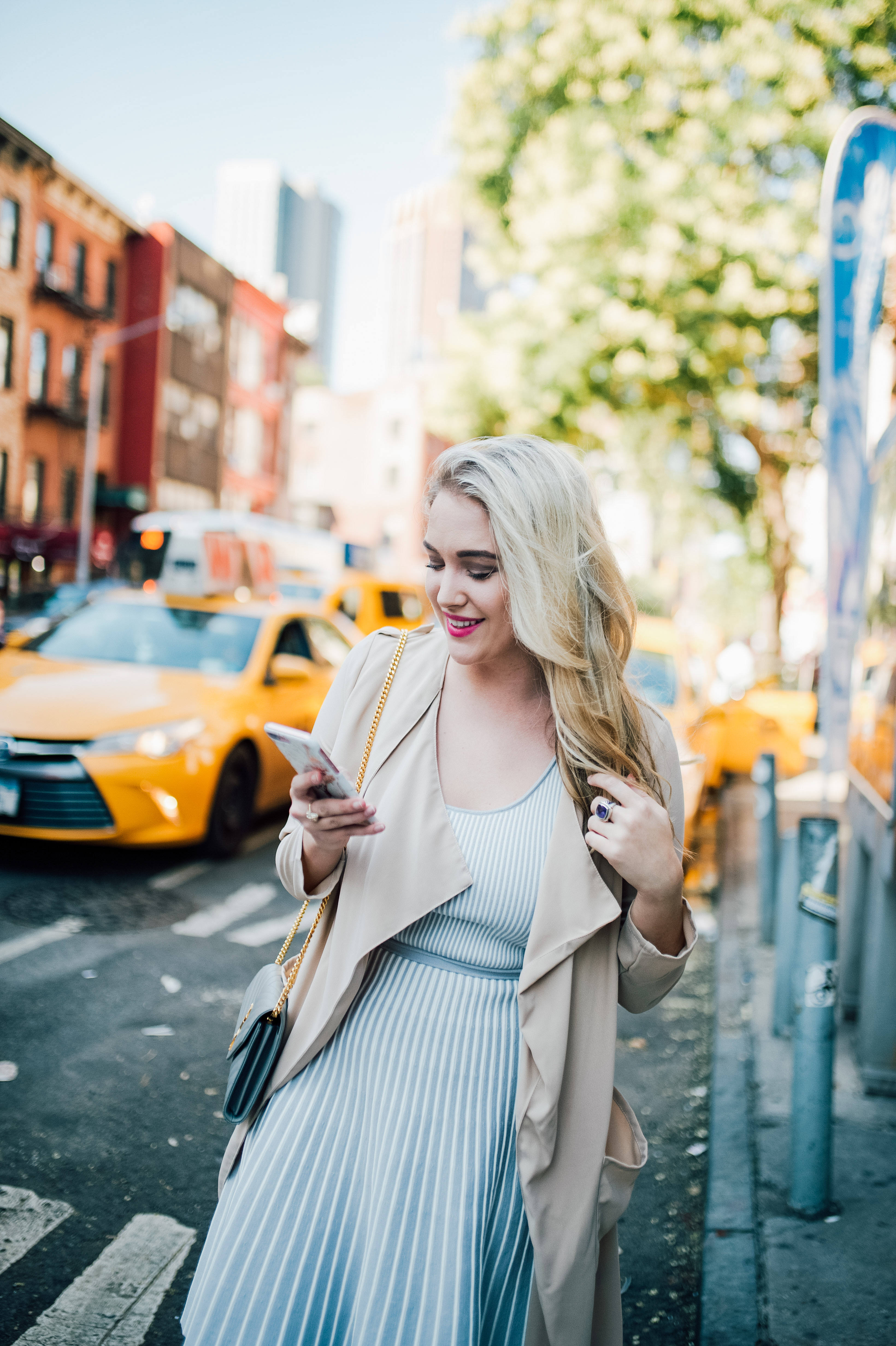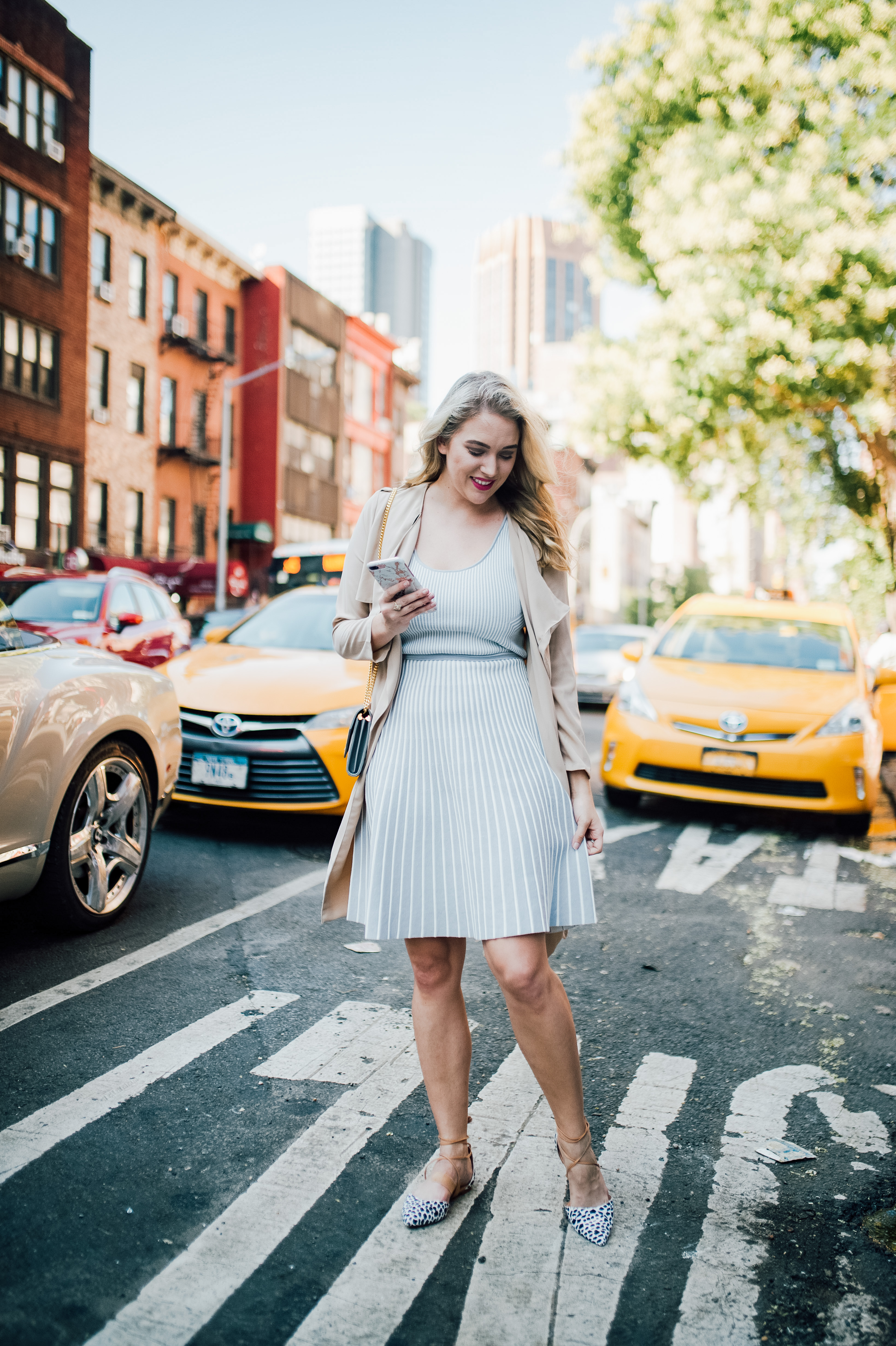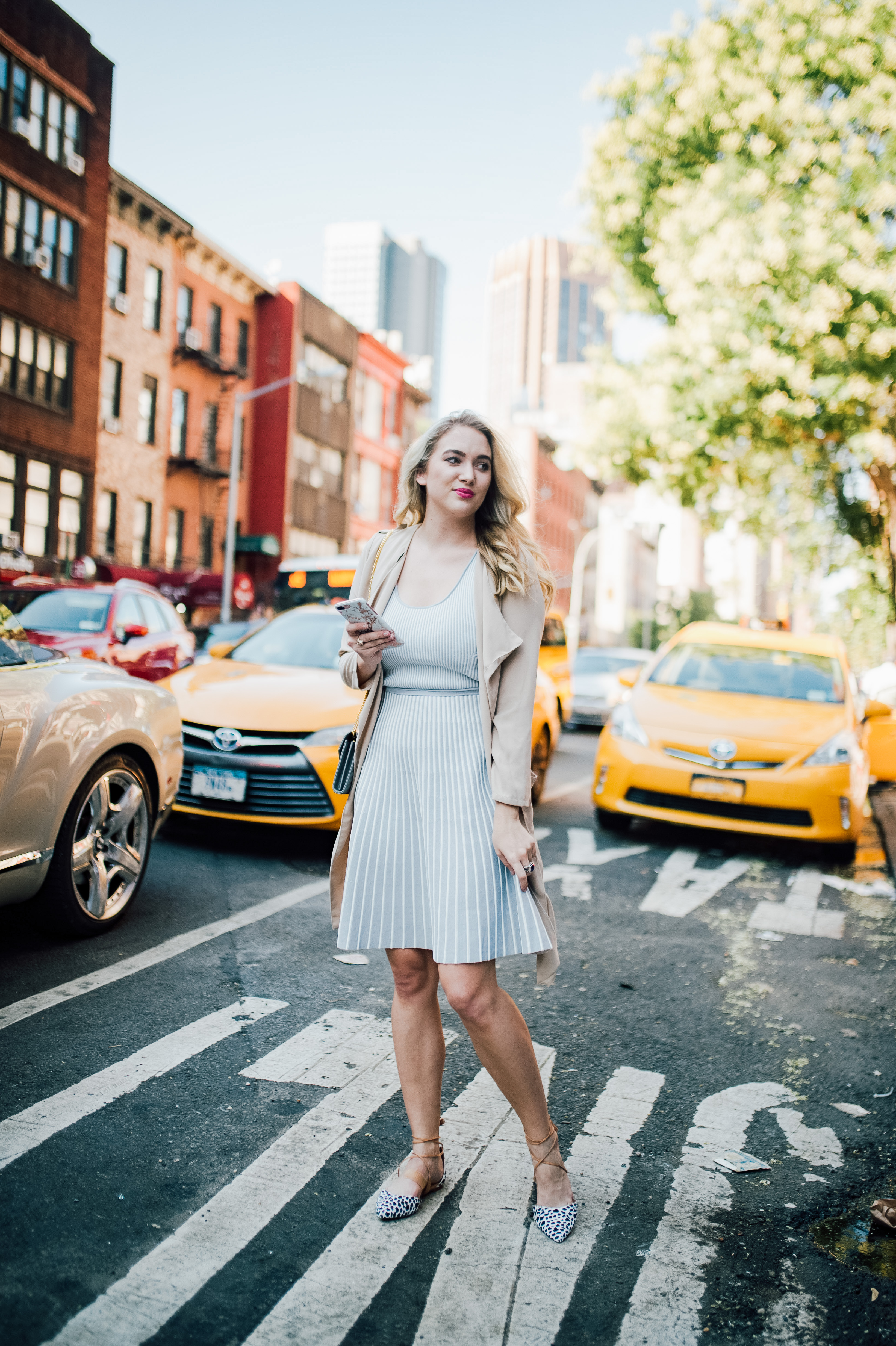 Happy Thursday y'all! Can you believe we're already almost to the weekend?! I'm not sure why, but this week has quite literally dragged on. Maybe it was the gloomy weather we had that made me so sleepy early on in the week, or the amount of productive things I've tried to do after work, but I am WHIPED. Today I'm so excited to be teaming up with Banana Republic as a part of their Simply Sophisticated Summer! I'm sharing this adorable dress, and talking about everything it takes to be a #girlboss yourself!
I've been in the working world a little over a year now after graduating in May of 2016. My first job was in fashion PR and I'm now working in beauty PR, which I absolutely adore, but it wasn't always easy juggling all of my responsibilities like blogging, family, friend life, and work all at once. It has been such a learning process just being a working woman in itself, let alone a 20-something that is still trying to embrace everything the city has to offer! One huge thing I pride myself is that I always try to dress the part. When it came to college I was always known as the "overdressed friend," and I loved that. At my new job, my coworkers tell me that I definitely wear the most color in the office. I love having an aesthetic that remains true to myself and my brand, all while remaining work appropriate. So, I've decided to share 3 simple tips to keeping your workwear chic, appropriate and true to yourself!
1. Opt for layering pieces. Personally, I've always struggled with my arms being a weak spot. Because this is something that I'm self conscious about I opt for layering pieces like chic blazers, relaxed cardigans and one of my all time favorites, dusters. These simple pieces will keep you feeling comfortable in the workplace, but they also give off the vibe that you genuinely thought about your outfit and put in the extra effort to look sharp.
2. Add a pop of color. This is so big with me loving color. Whether I'm accenting with statement earrings or another accessory, I always try to keep something bright on me. One of my favorites for the warmer months is opting for a bright/bold lip, like this bright fuchsia lip. It catches peoples attention and instantly seems like you're more put together.
3. Don't be afraid to subtly print mix. I always love a good print mix, but I don't think I would necessarily show up for an in-person client meeting wearing leopard and plaid. Subtle things like these flats mixed with the stripes on this dress come off as chic as opposed to distracting. Not to mention it's just fun in general!
For my workwear look I opted for these neutrals for the beginning of my new career. This Banana Republic dress is so cute, and is extremely flattering and formfitting in all of the right places. I love a good fit and flare dress, so it immediately won me over. The vertical stripes elongate the legs, something that's so rare to find these days, and this material is thicker so it will even go great into fall with a button down underneath. I paired it with these animal printed flats for a bit of print mixing and a bright pink lip for a pop of color. Since my office is usually a bit on the chillier side during the summer months, I added a beige duster that really ties together the business woman vibe. It's super comfortable for sitting in the office all day, but also perfect to head out to happy hour with coworkers after work! Banana Republic always has so many great workwear options that are chic and affordable, especially for the 20-something like me just entering the work world! What do y'all think? Have a great day and thanks for reading!
Shop more Banana Republic dresses that are great for work and play:

This post was sponsored by Banana Republic. All opinions and writing are my own, thank you for supporting the brands that make Kayleigh's Kloset possible!
Share the post "Simply Sophisticated Summer with Banana Republic"