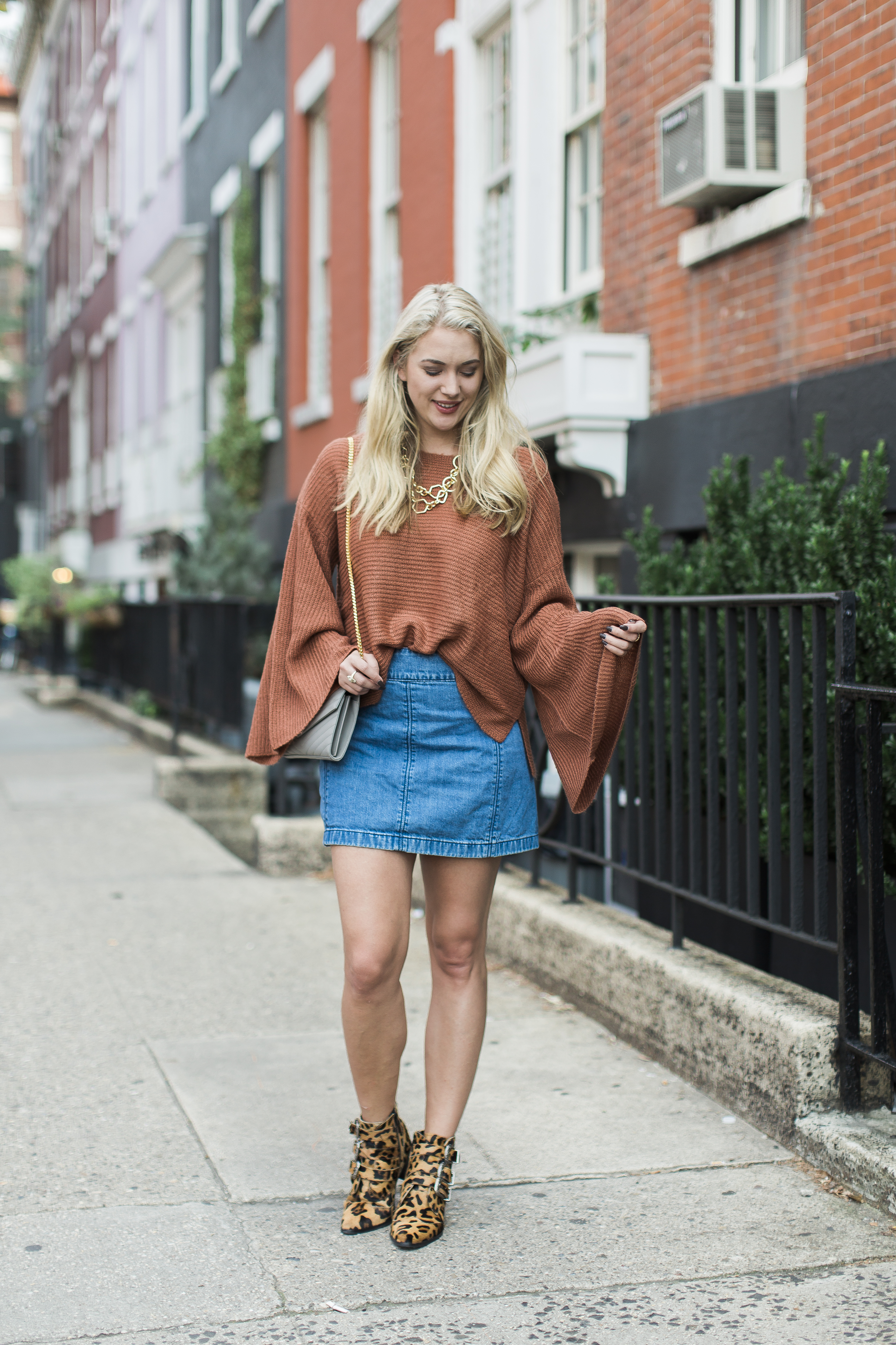 Photos by Caitee Smith.
Sweater // Skirt // Booties // Necklace c/o // Bag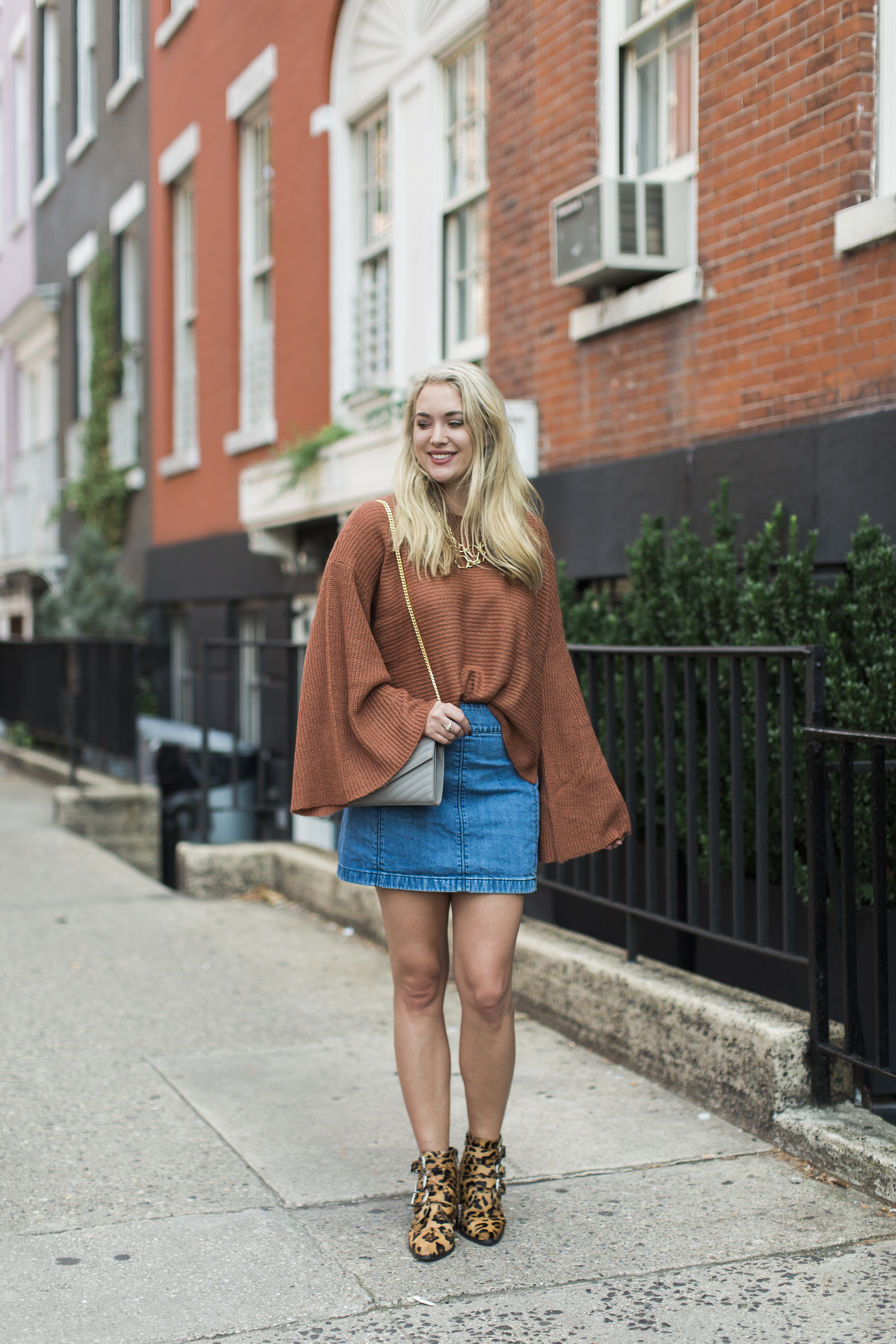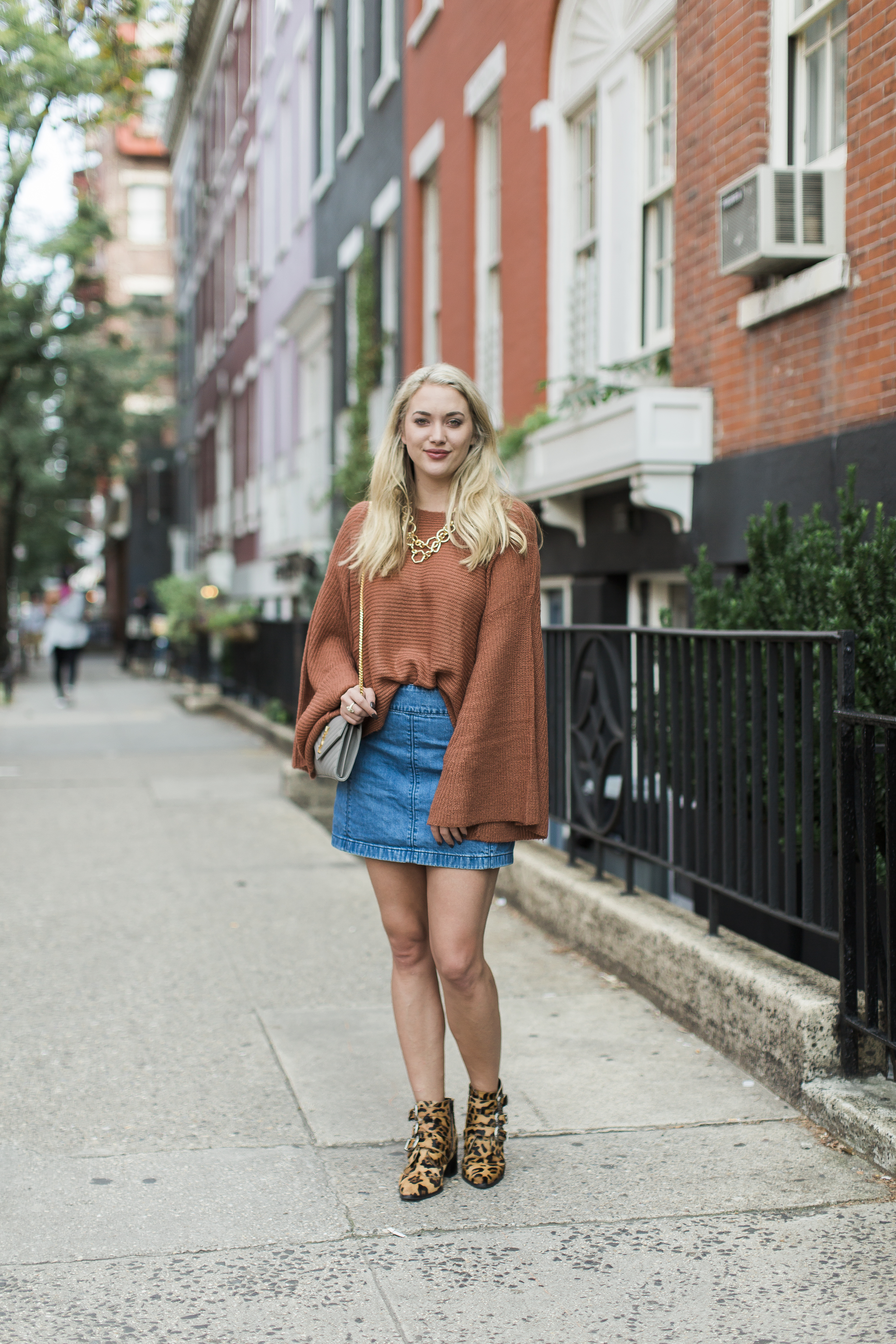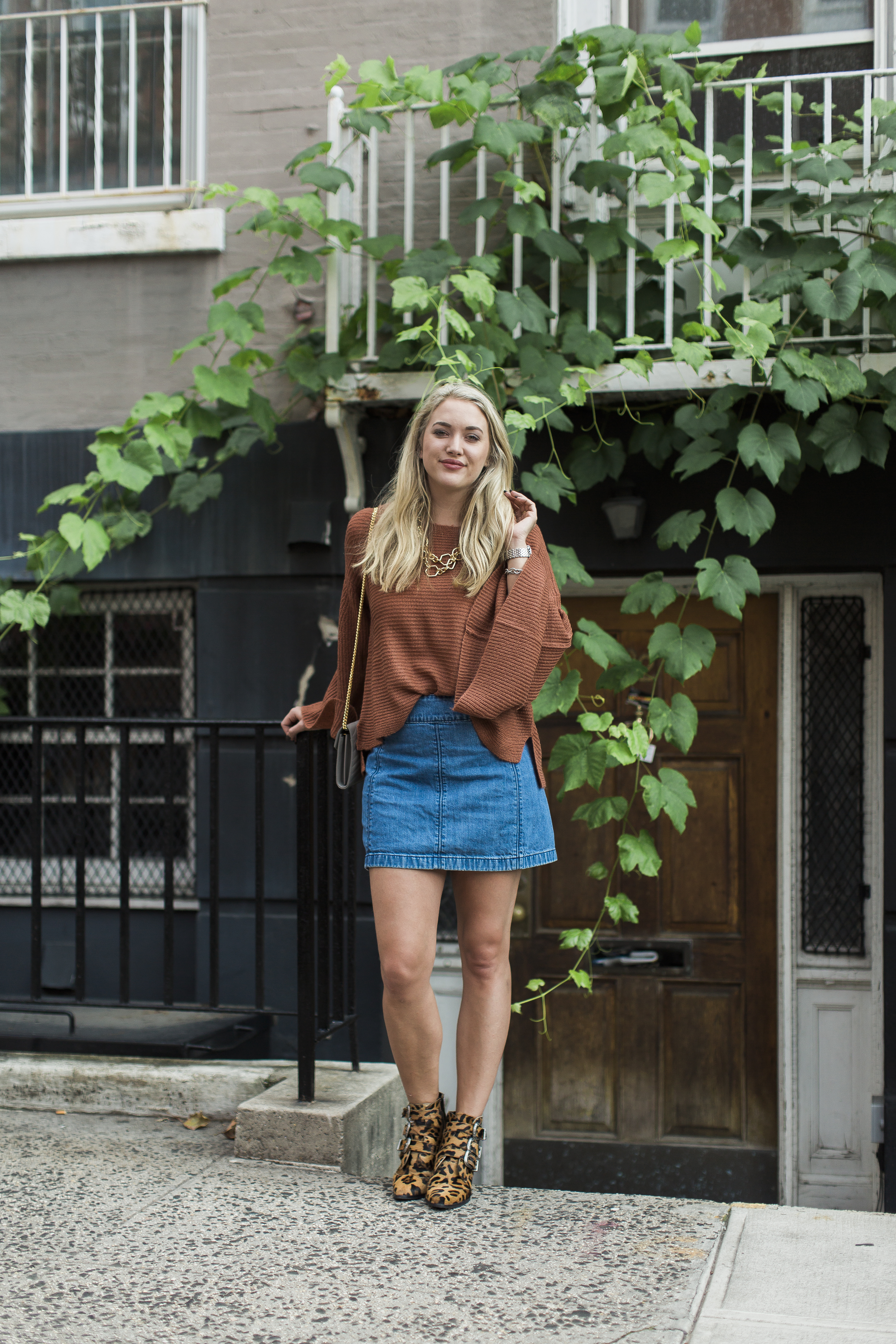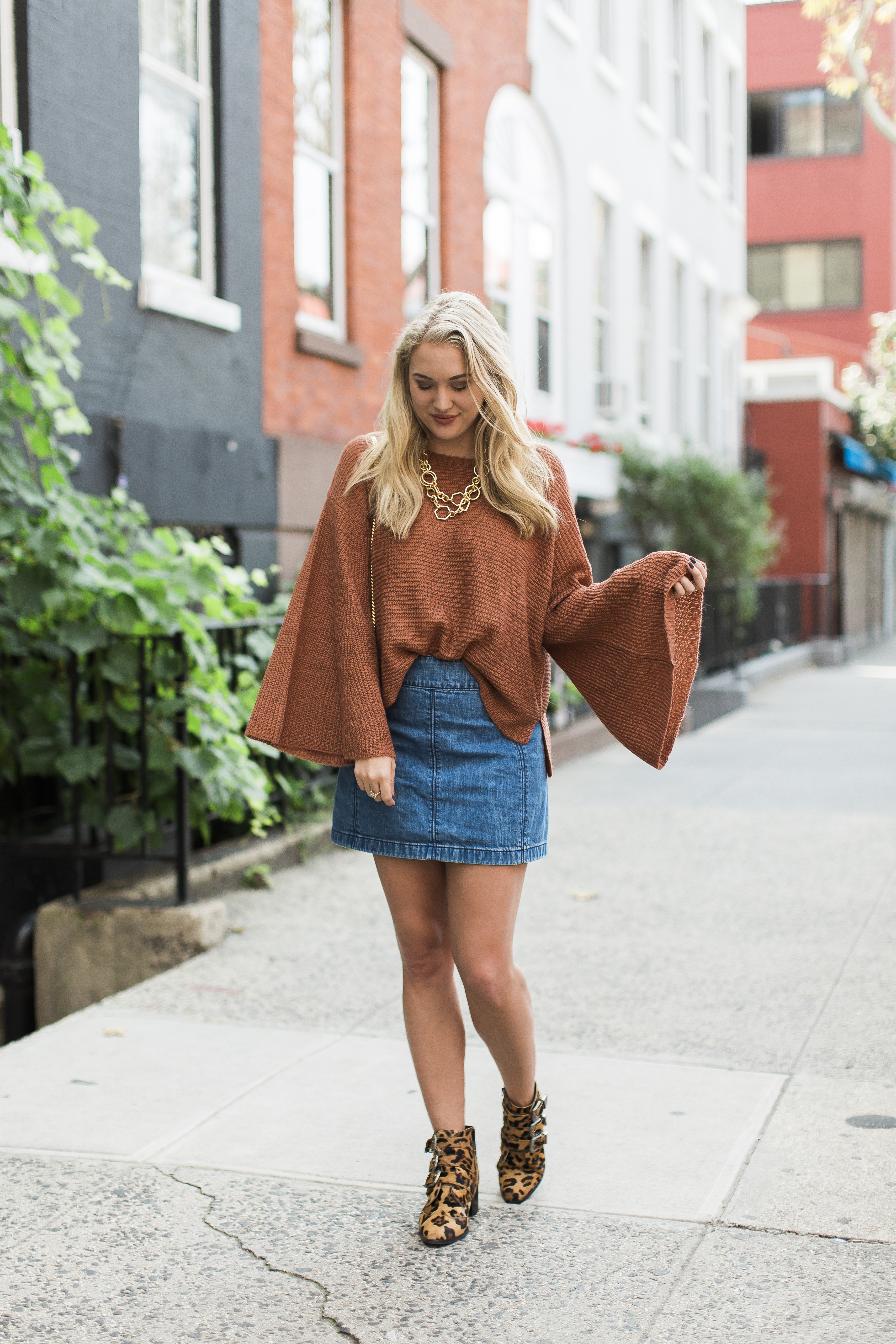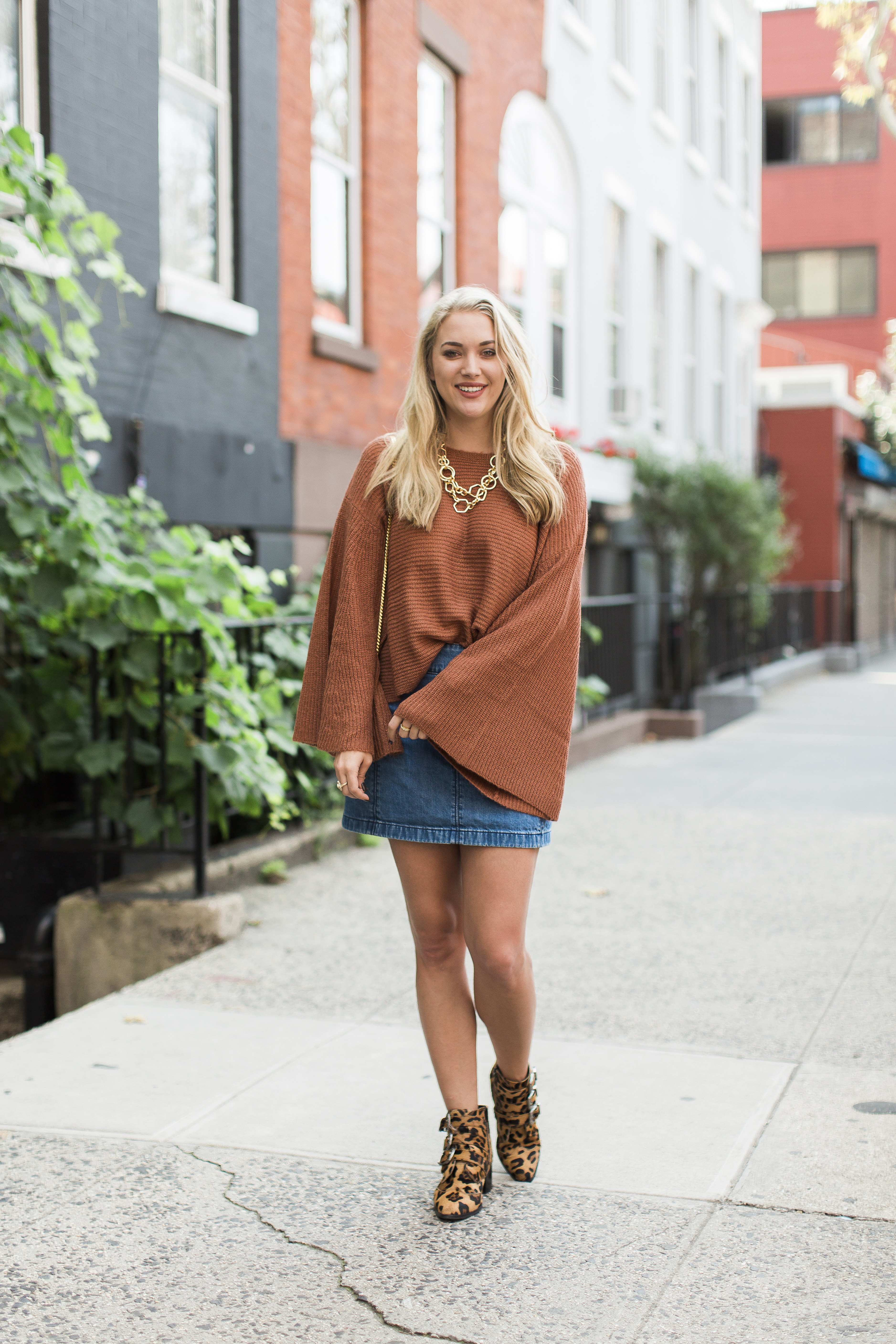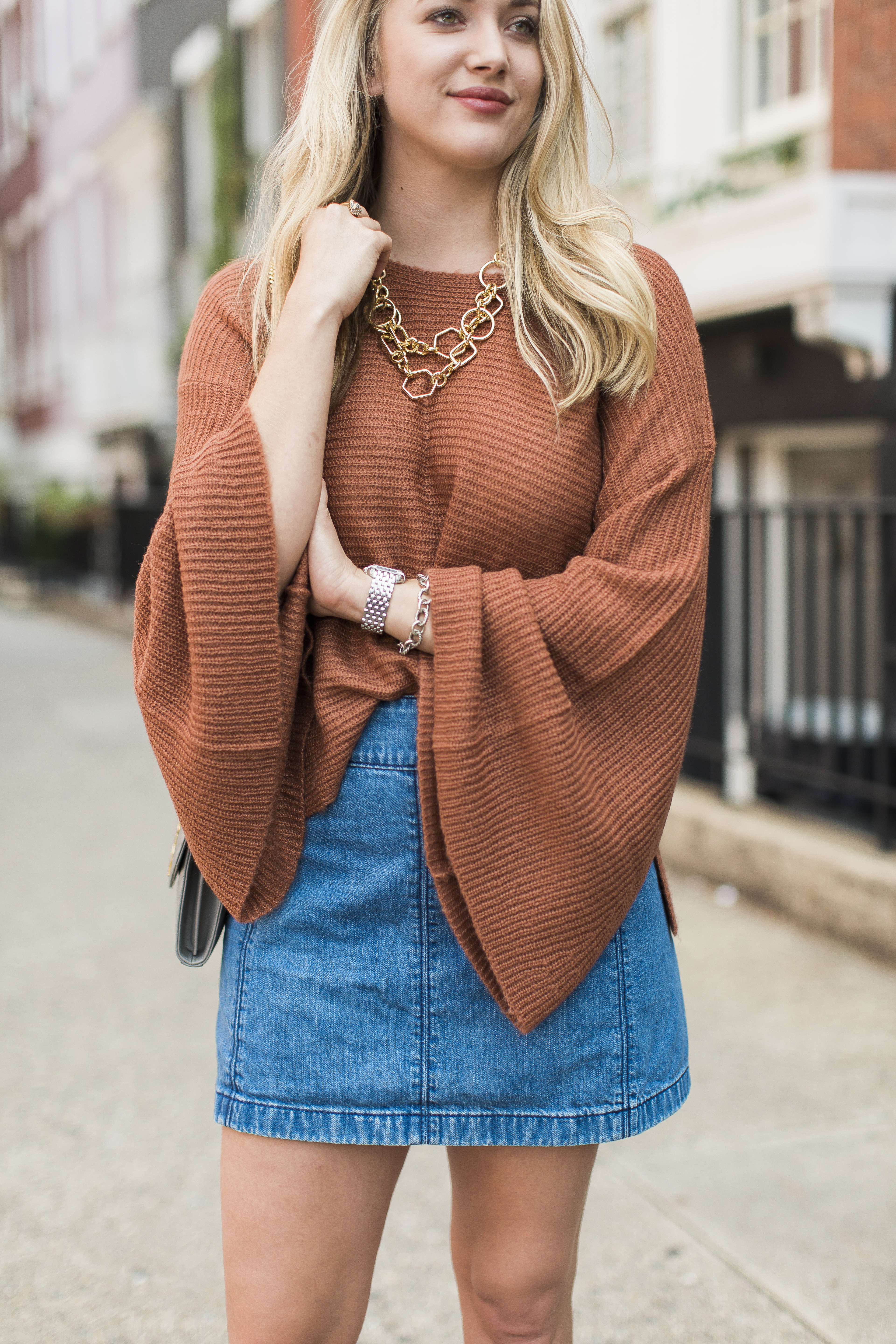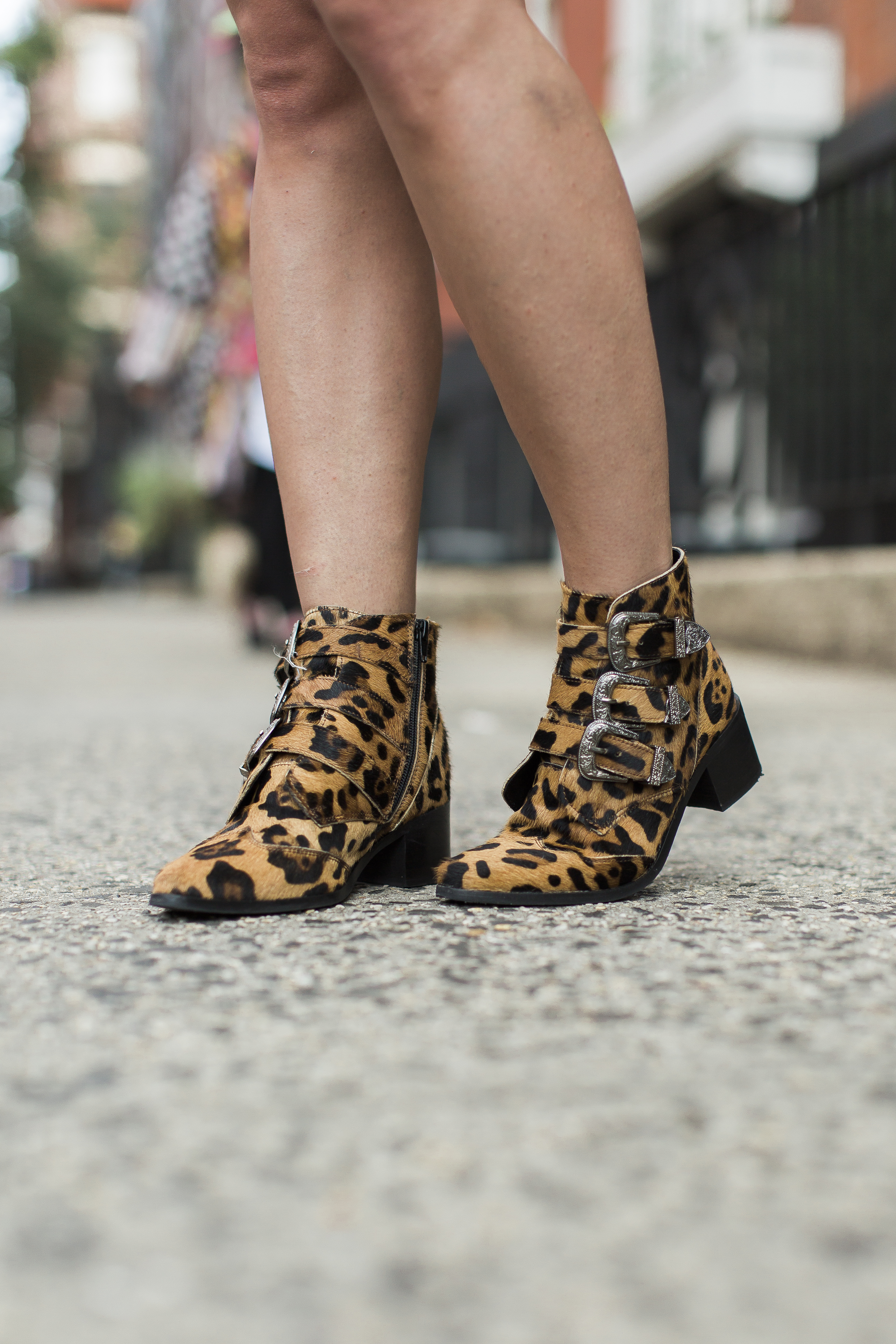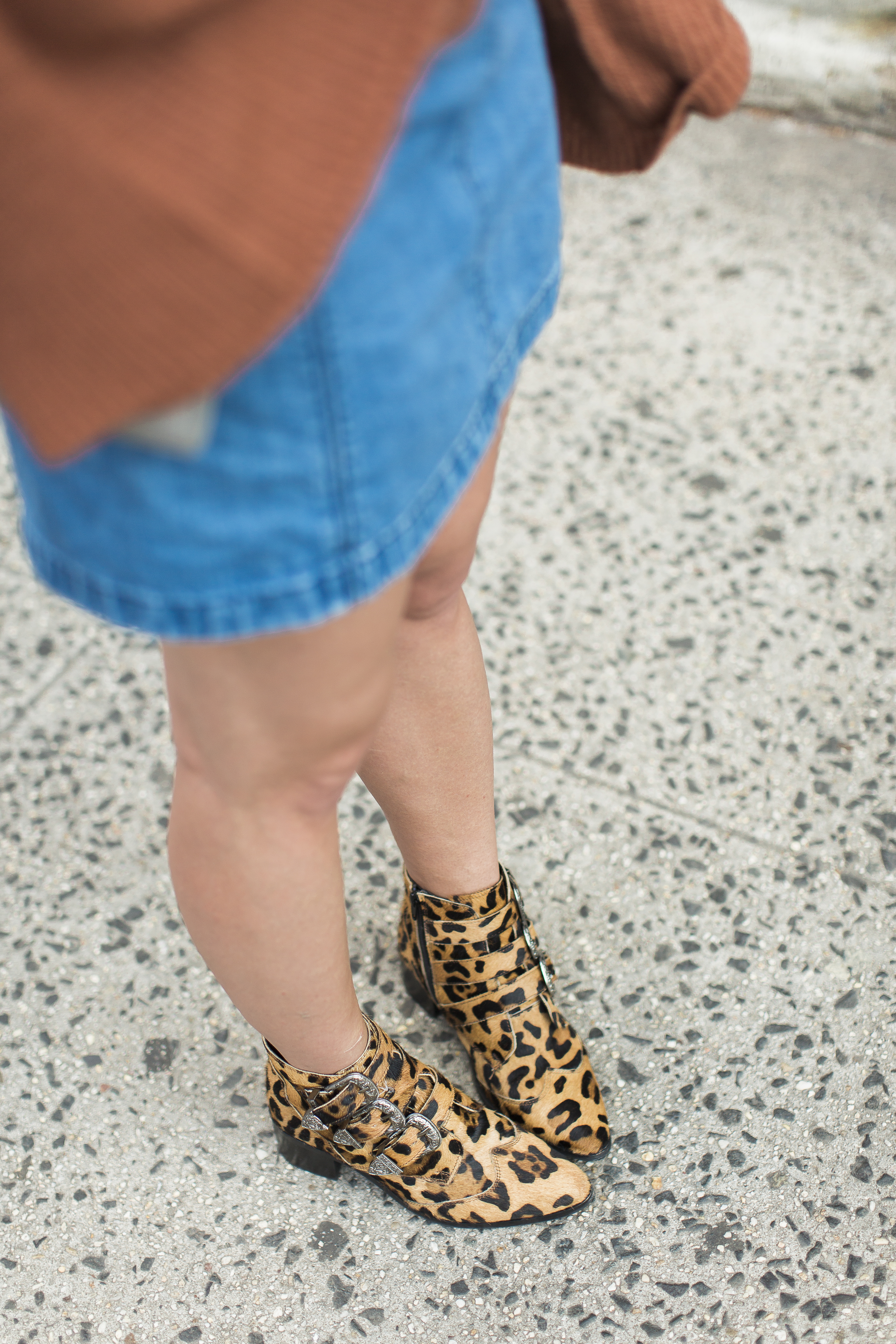 Happy Tuesday y'all! What a whirlwind the last few days have been. In case you missed it, I OFFICIALLY REGAINED ACCESS TO MY OLD INSTAGRAM ACCOUNT ON FRIDAY!! Exactly three months to the date I decided to randomly fill out the help form for the 1,000,000,000th time and much to my surprise it had changed! I'm going to do a full detailed post on my experience being hacked/the lack of help from Instagram and the internet later, so be sure to stay tuned and check back if you're ever in that situation yourself!
Today I'm sharing a super casual fall look with one of the cutest sweaters. I love bell sleeves, I've loved them ever since spring. I feel like bell sleeves are becoming the new off the shoulder trend to be honest. So when I stumbled upon this burnt orange bell sleeved sweater I knew I needed it asap. It's beyond soft, but somehow still super lightweight for those first few days of fall. I've already worn it twice in the city without getting too hot! One of my favorite ways to transition into fall is pairing a sweater with a skirt. The contrast dresses it up a little more than a pair of jeans, but also helps if you step out in the day when the sun is a little brighter and temps are a little higher. I wear this particular denim skirt all of the time, and I think it's my all time favorite that I own. It's flattering and I love that it doesn't show any of the hardware like normal skirts do. Lastly, can we talk about these leopard print booties because I'm all the heart eyes! I think I invest in a couple of pairs of fun, printed booties for fall every year and these ones caught my eye immediately. They're a little bit edgier than what I would usually go for, but I'm obsessed with the buckles on them. They're super comfortable and I've even worn them out before with a black slip dress, totally off brand for me right?! They're under $100 and fit true to size, I'm actually debating getting them in red! What do y'all think? Have a great day and thanks for reading!