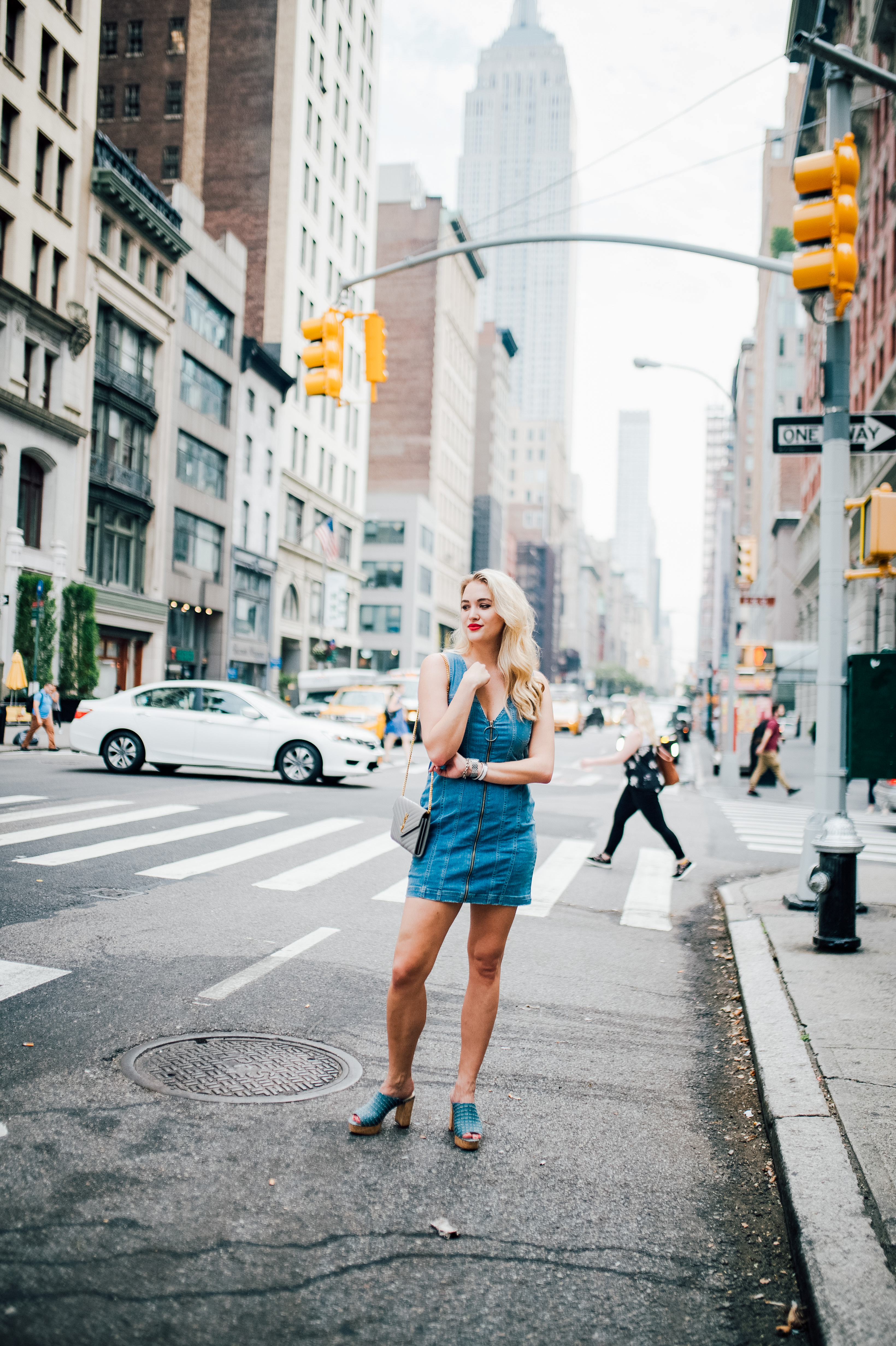 Dress // Shoes // Lips // Bag
Photos by Laurel Creative.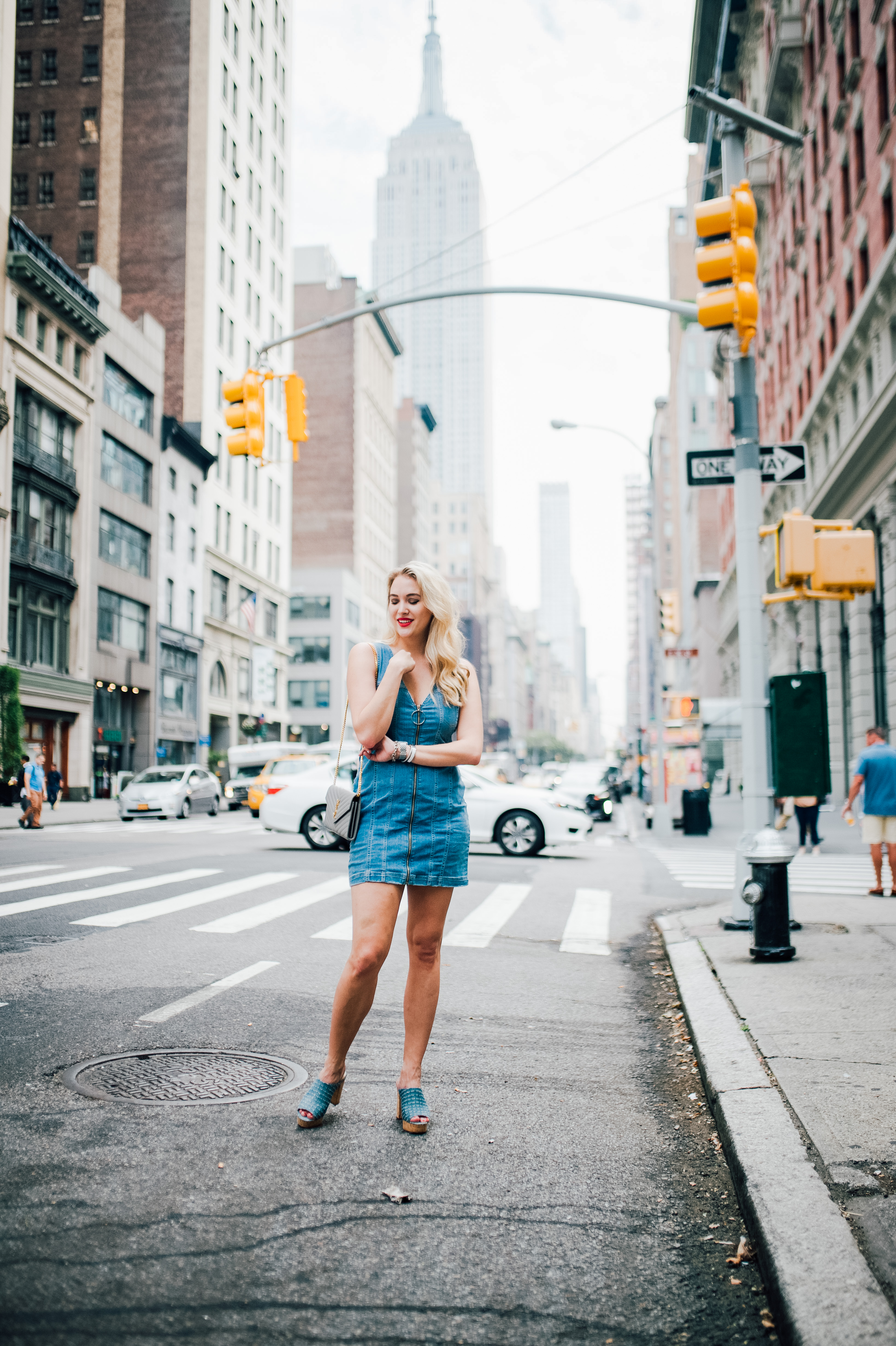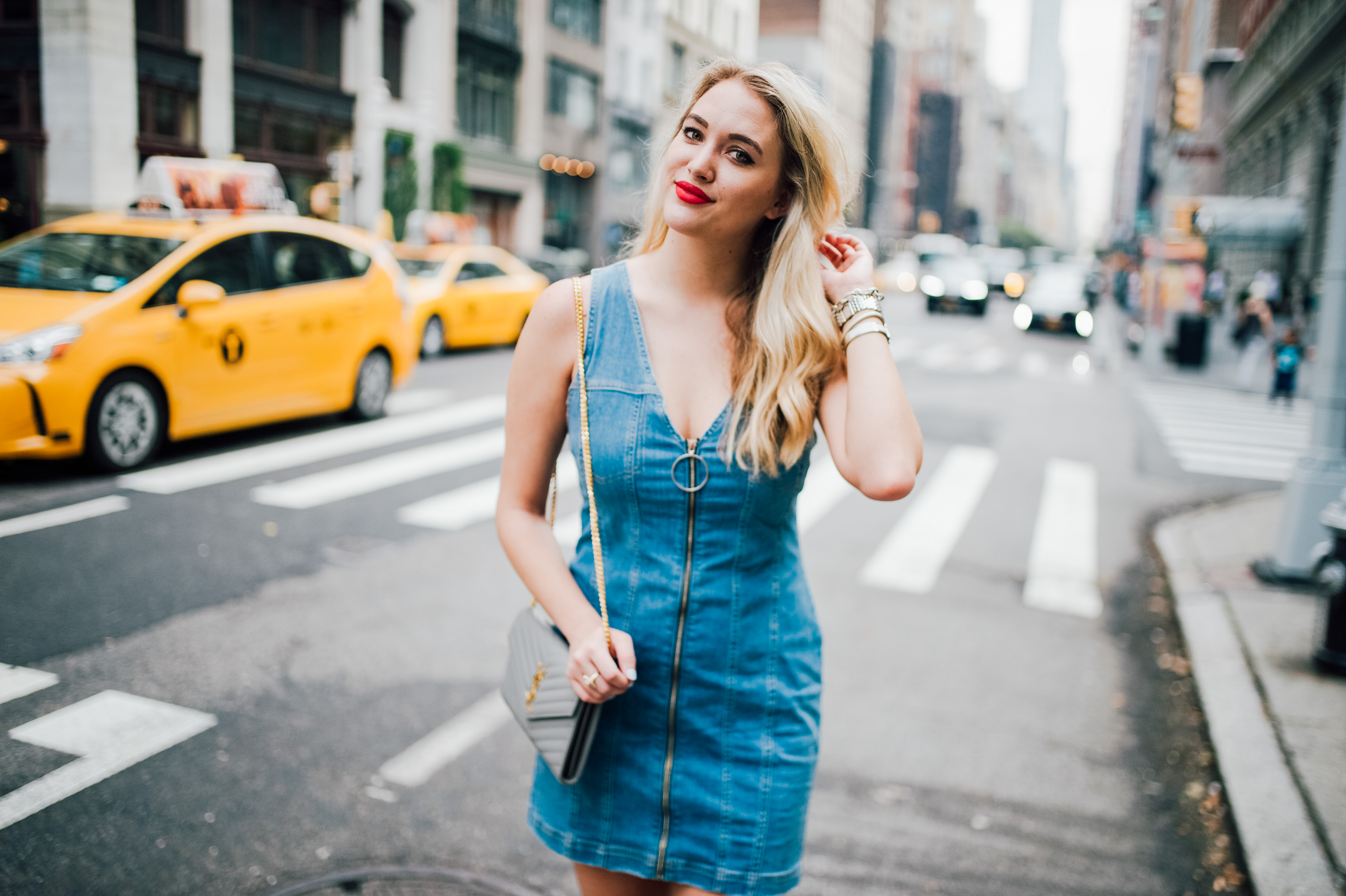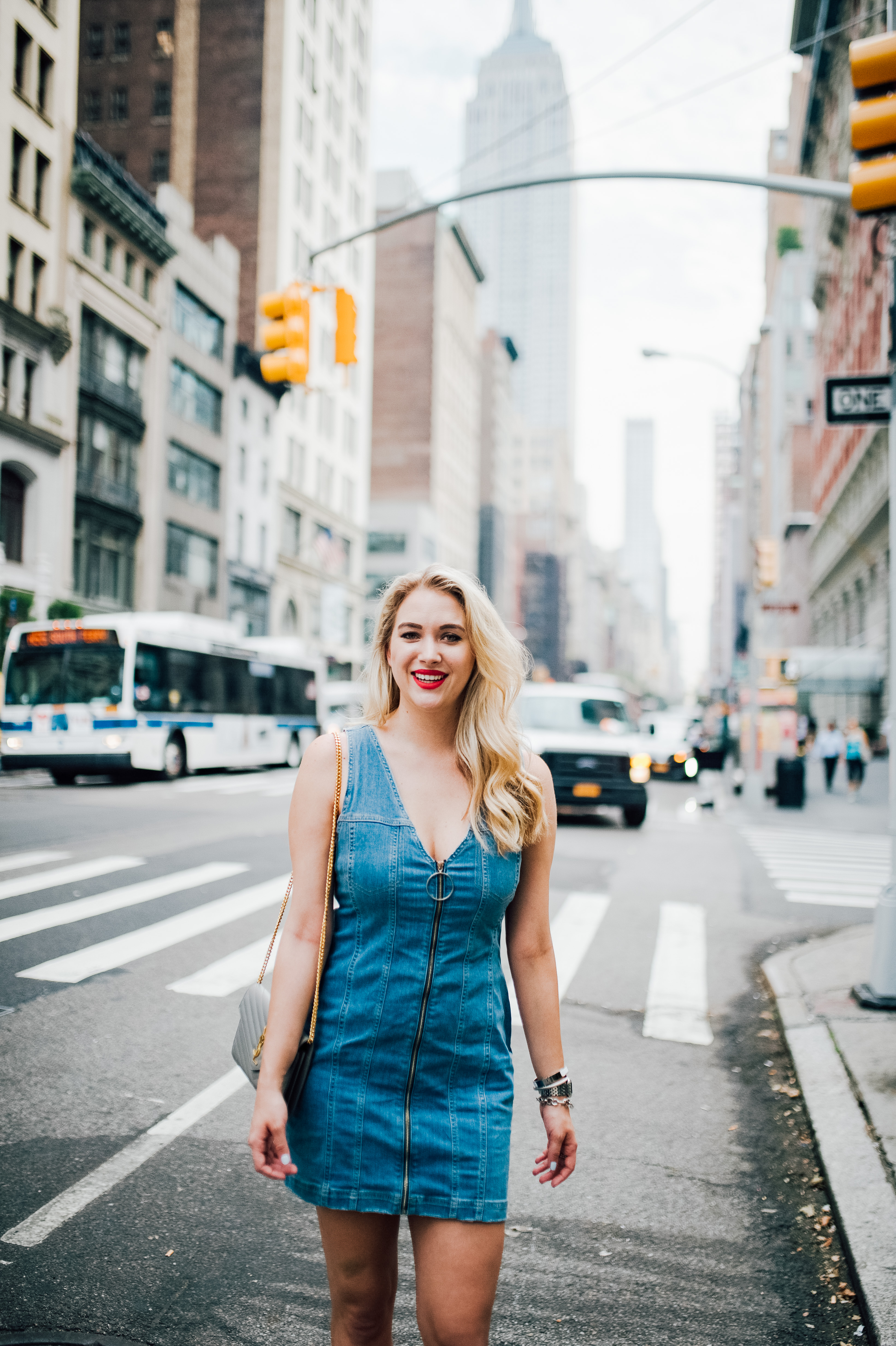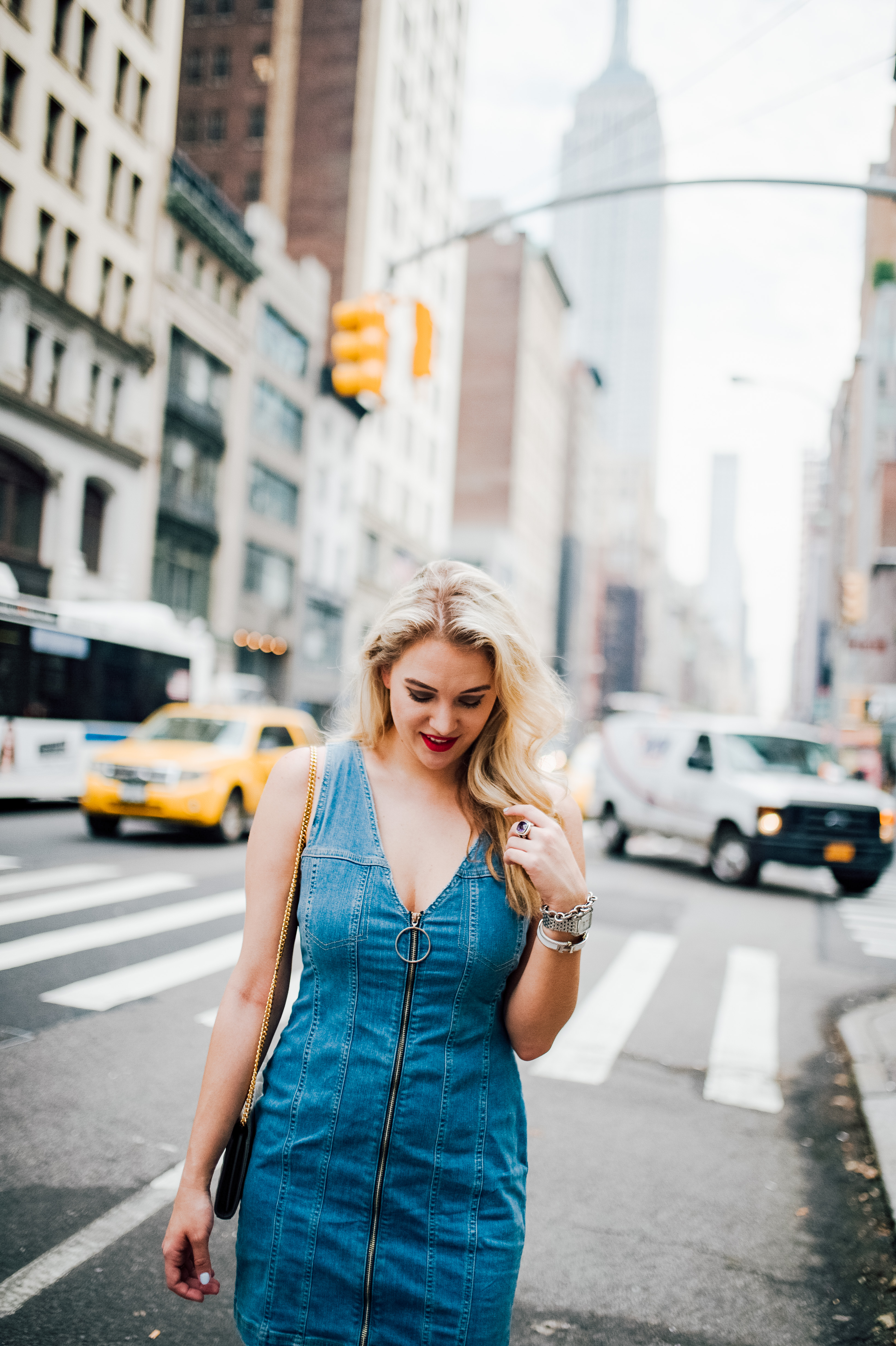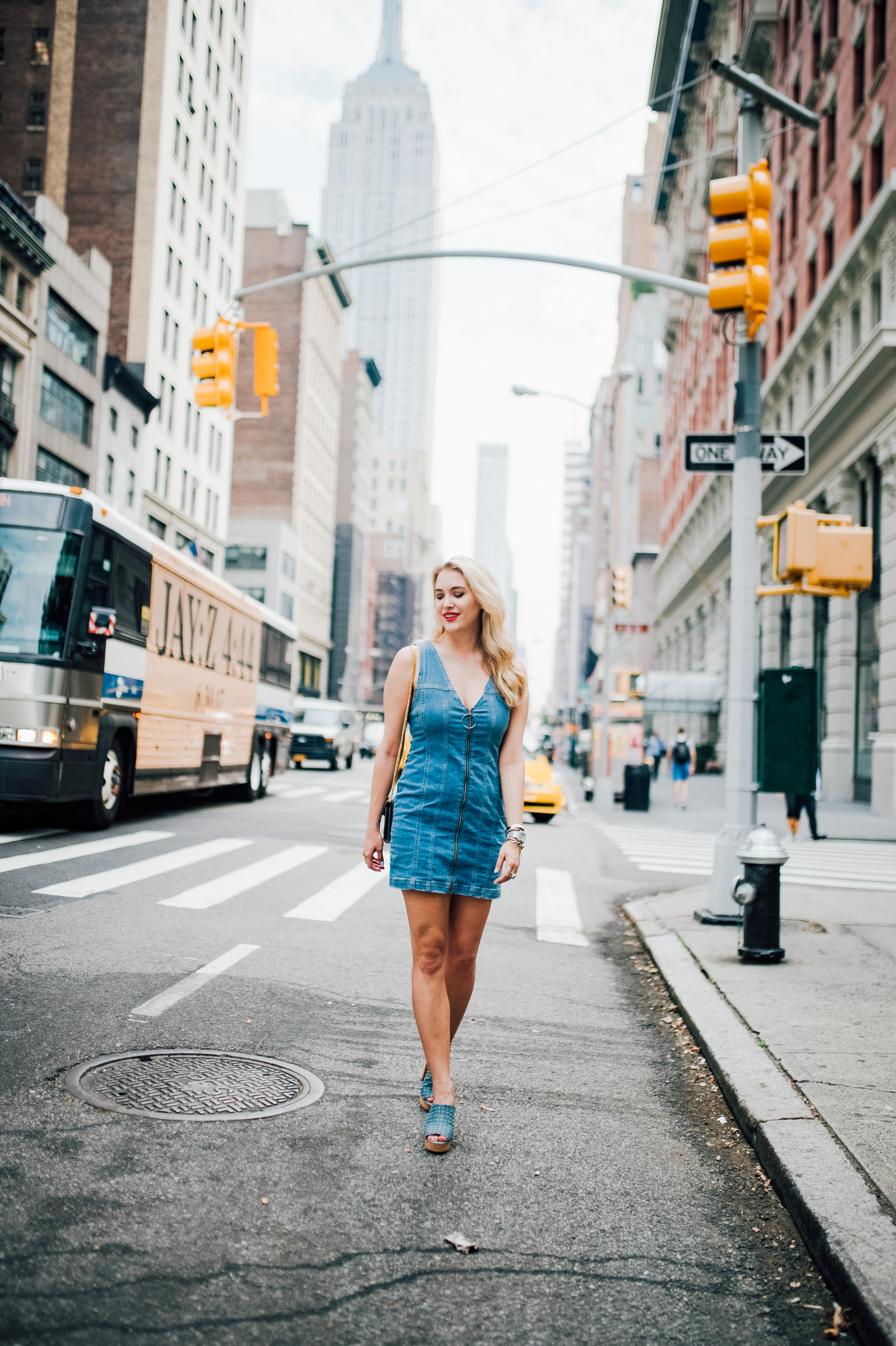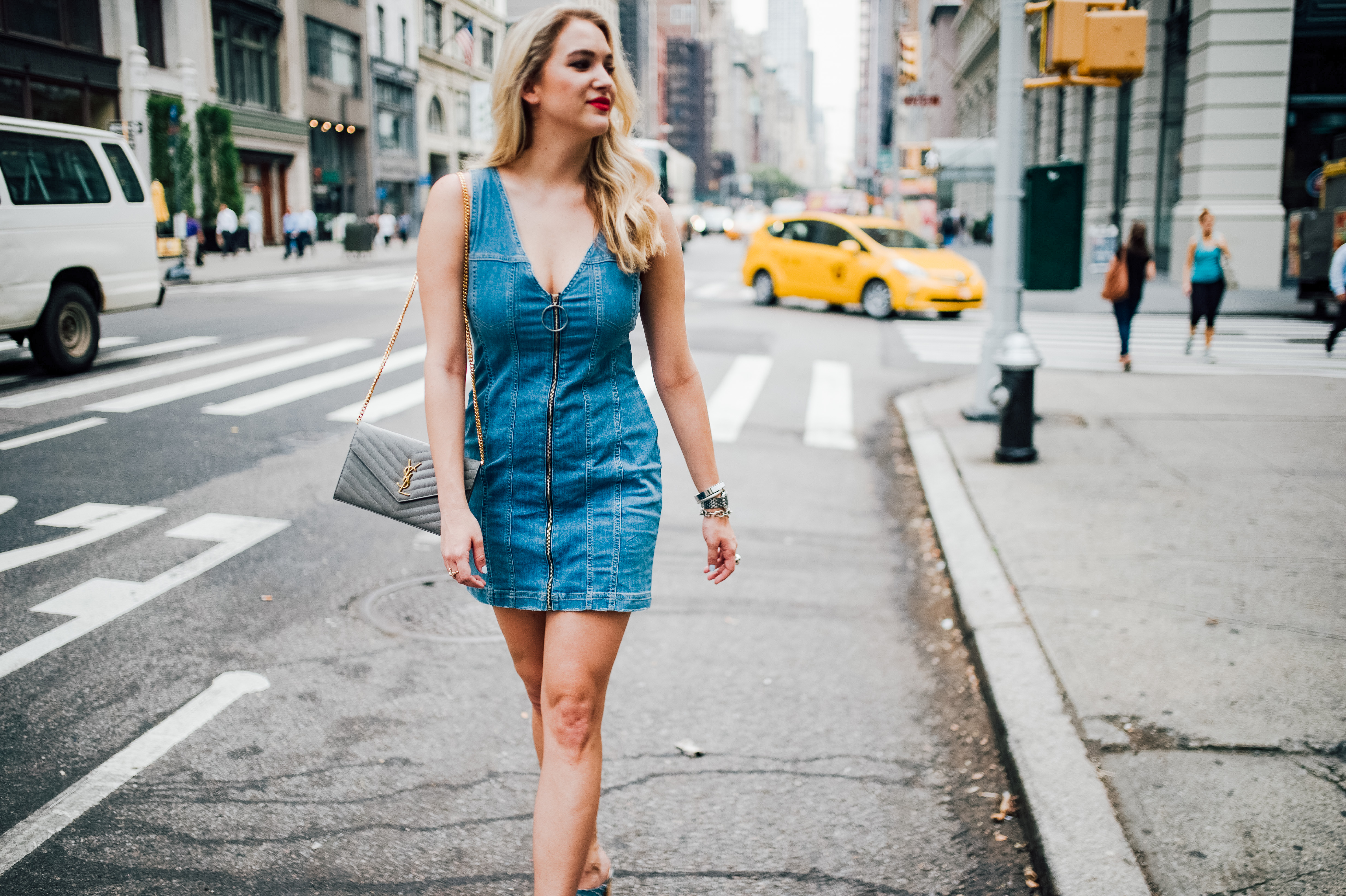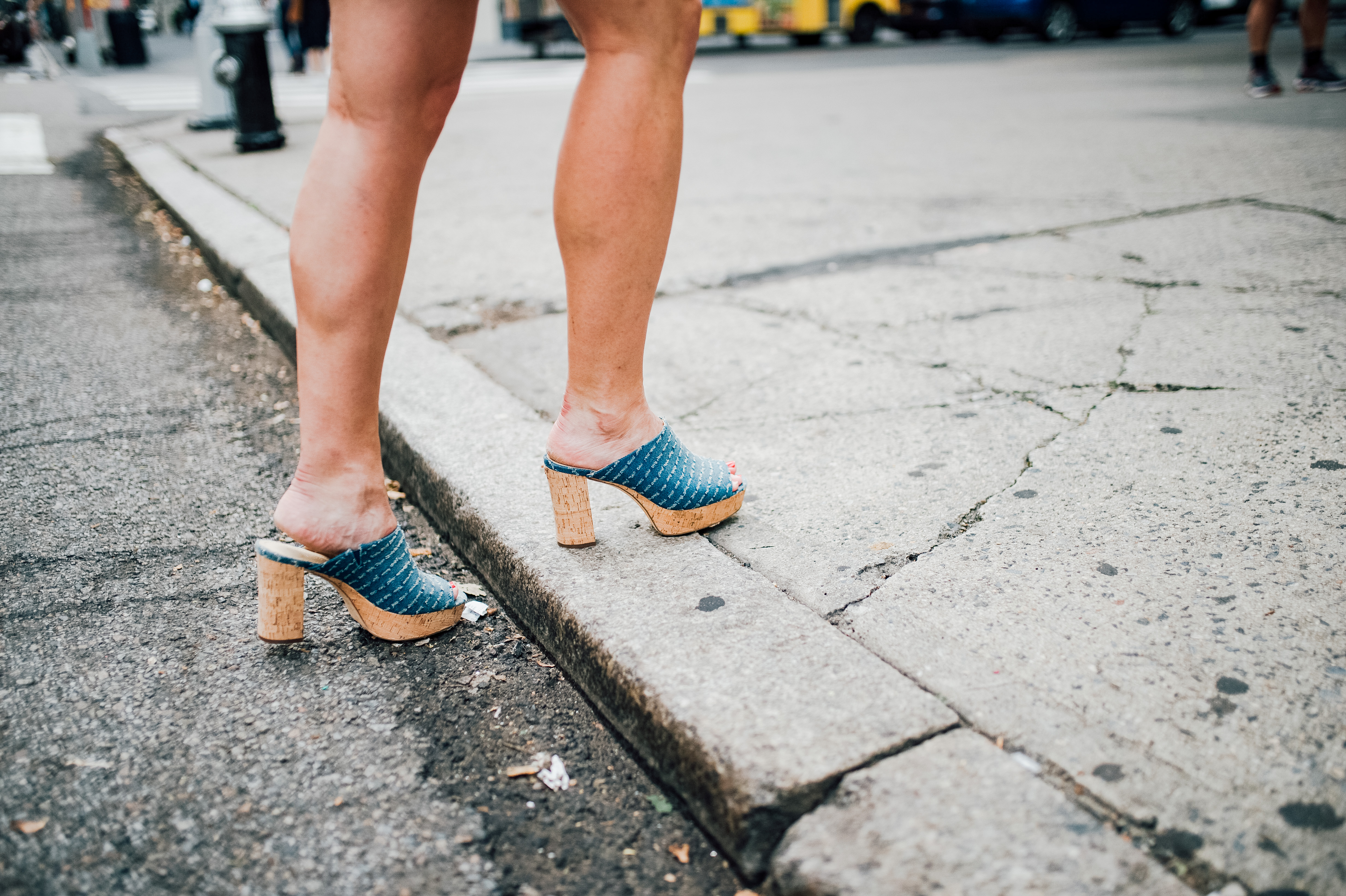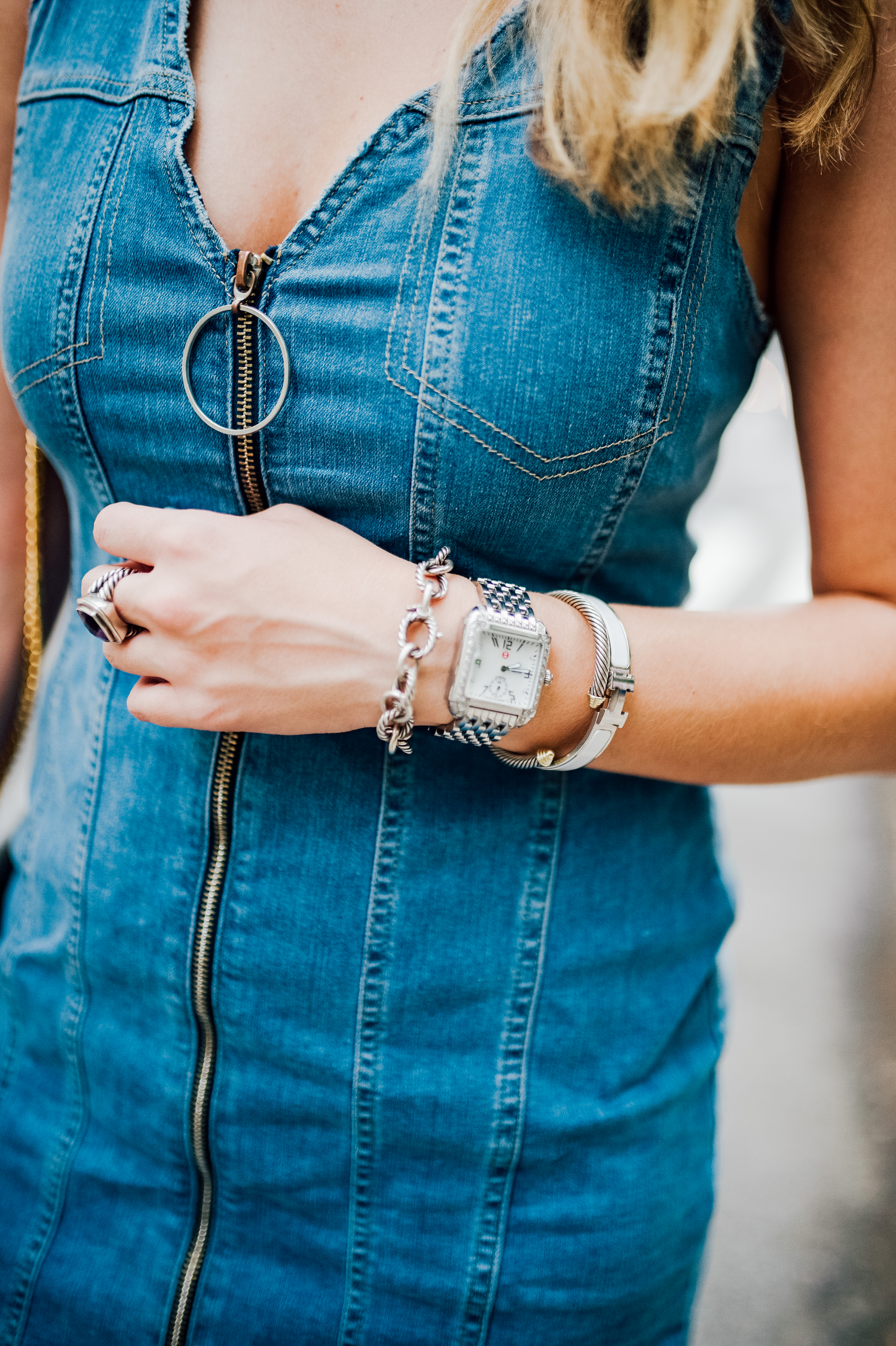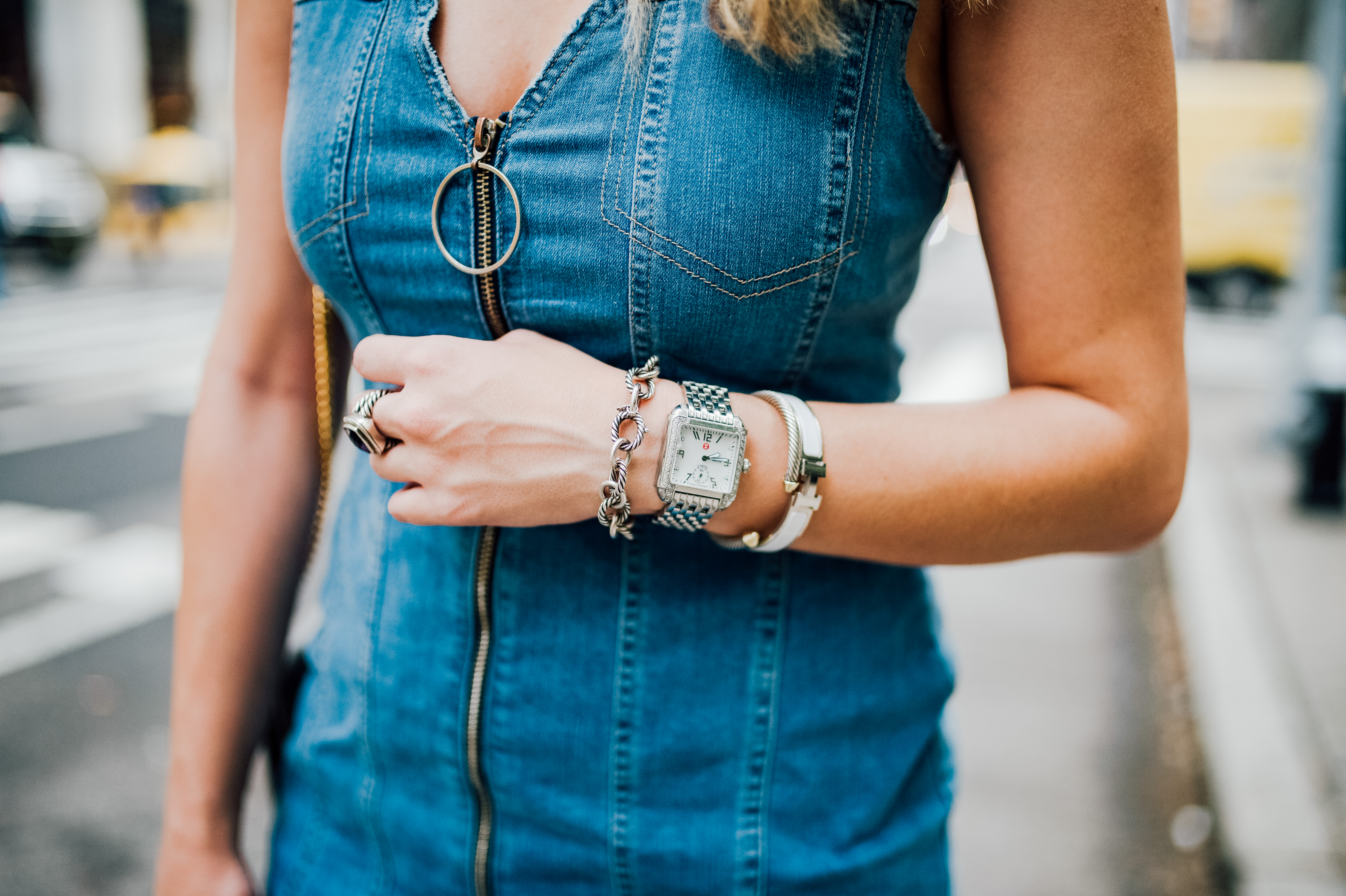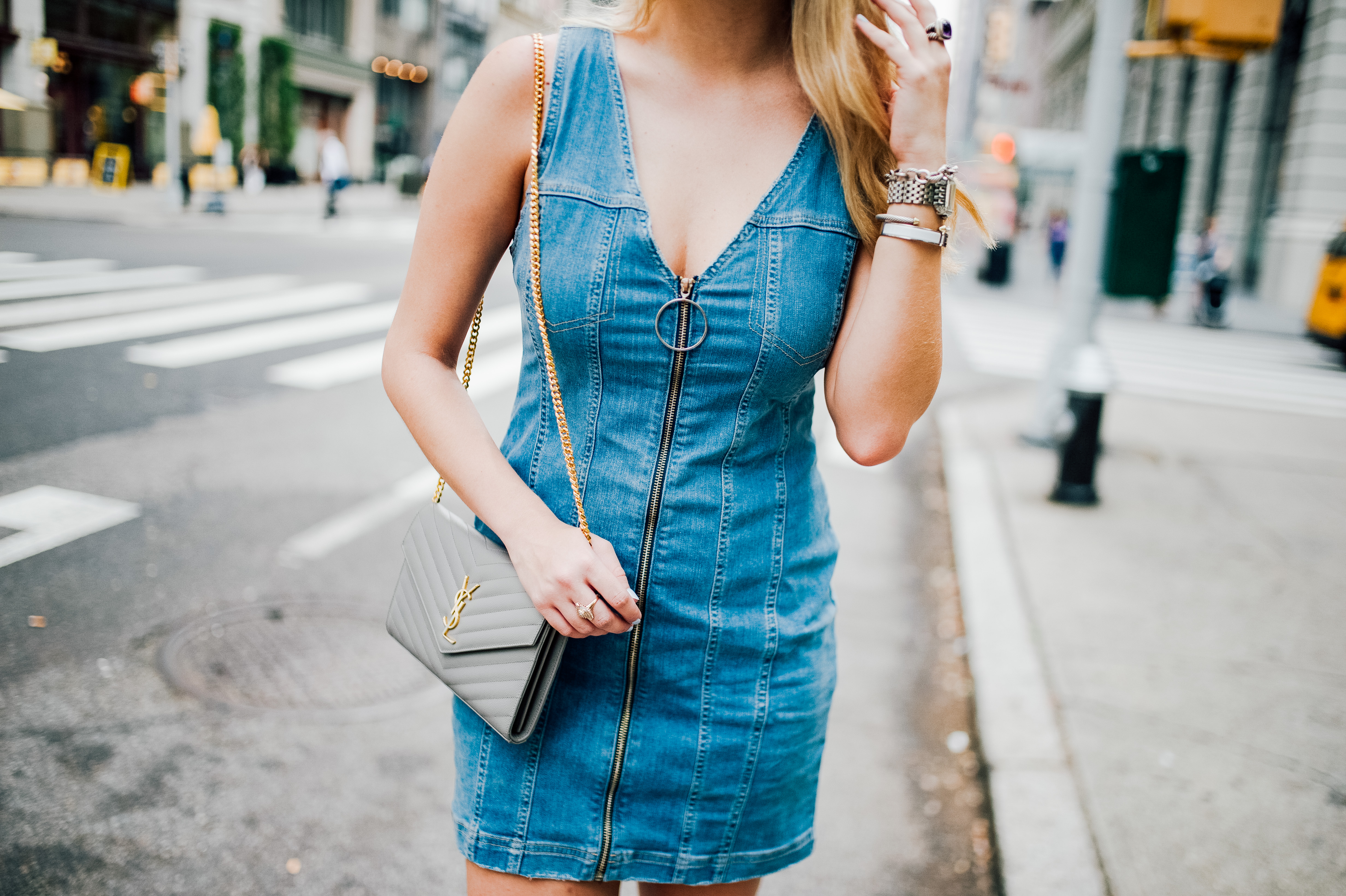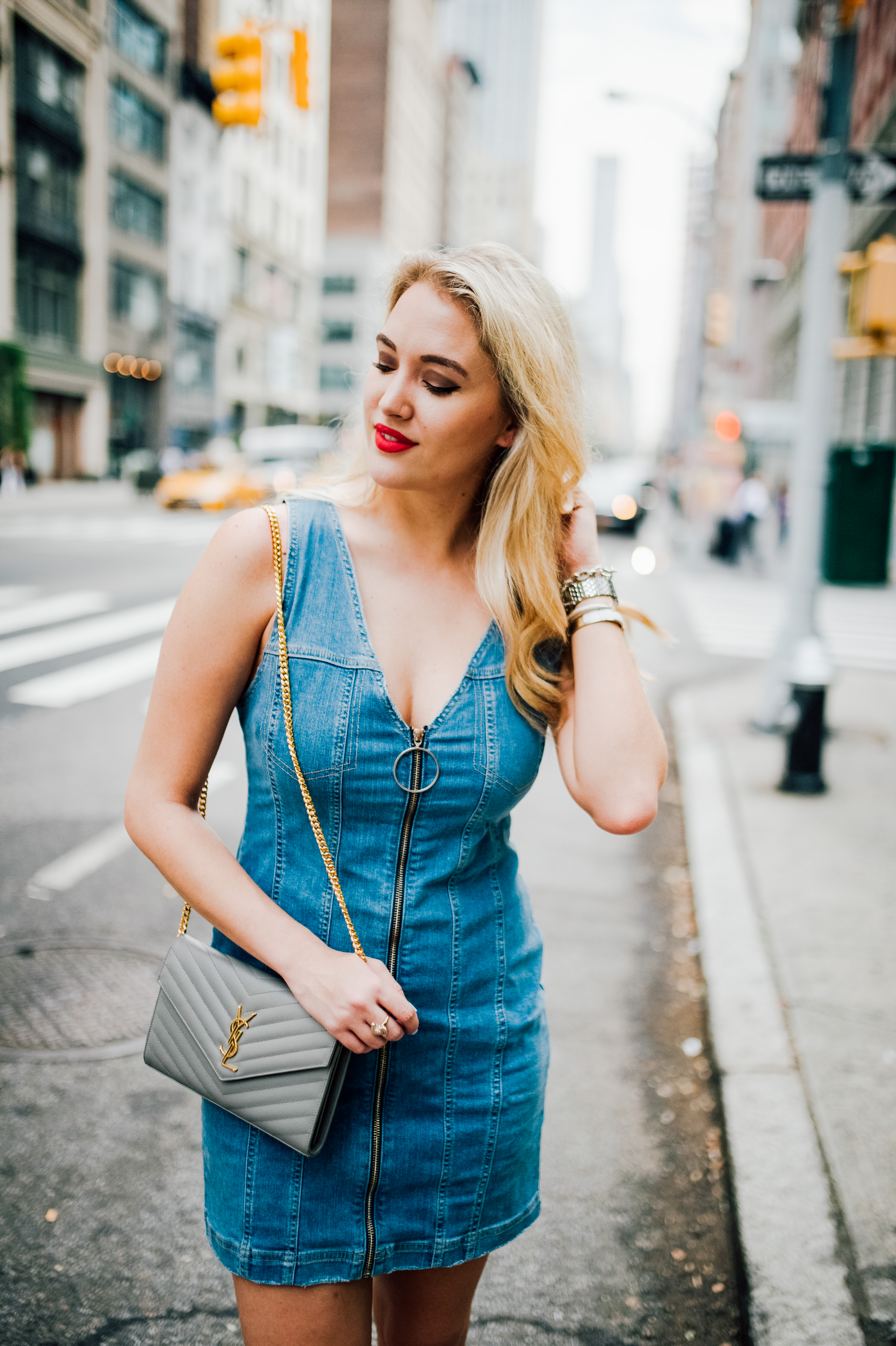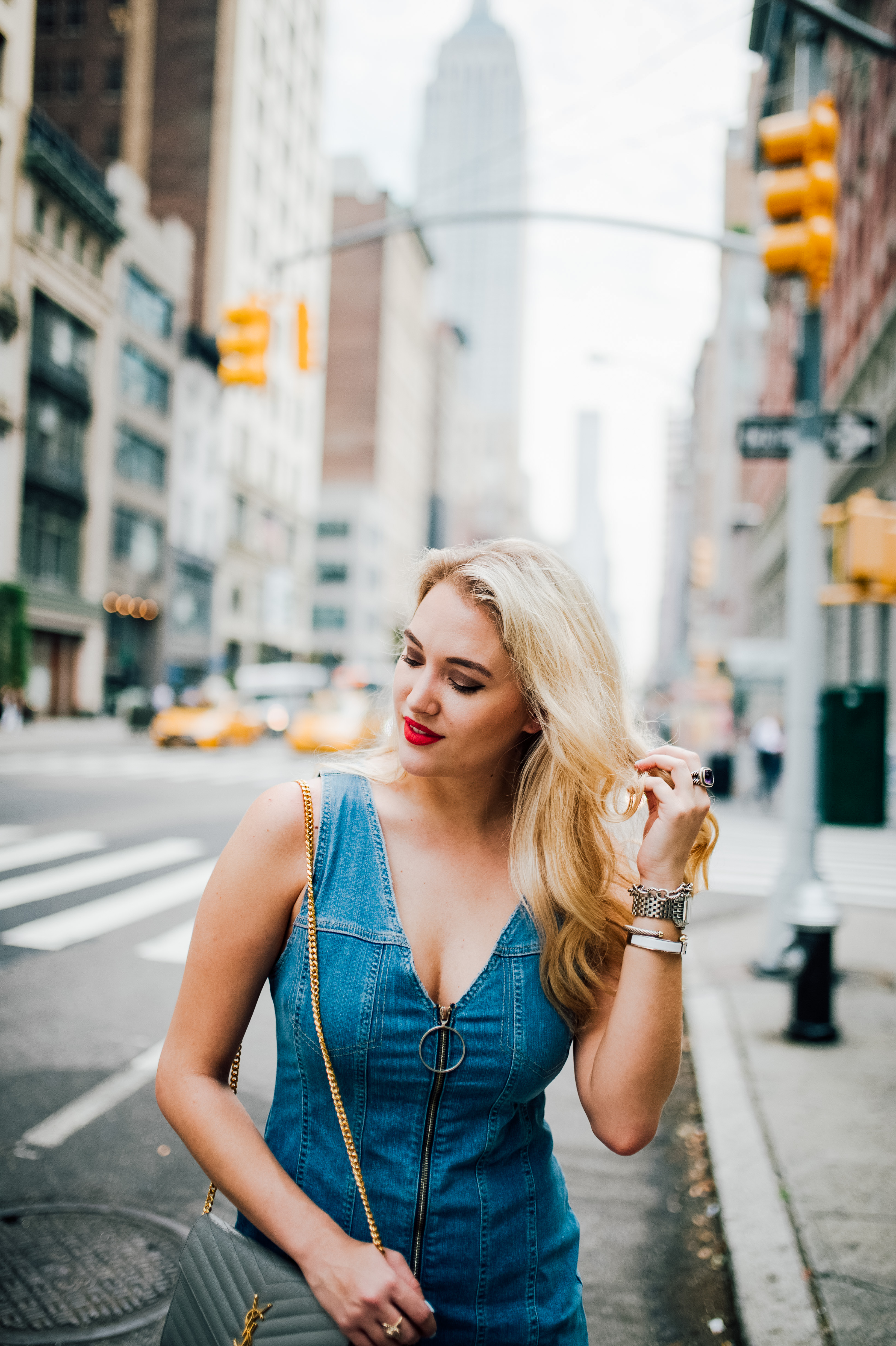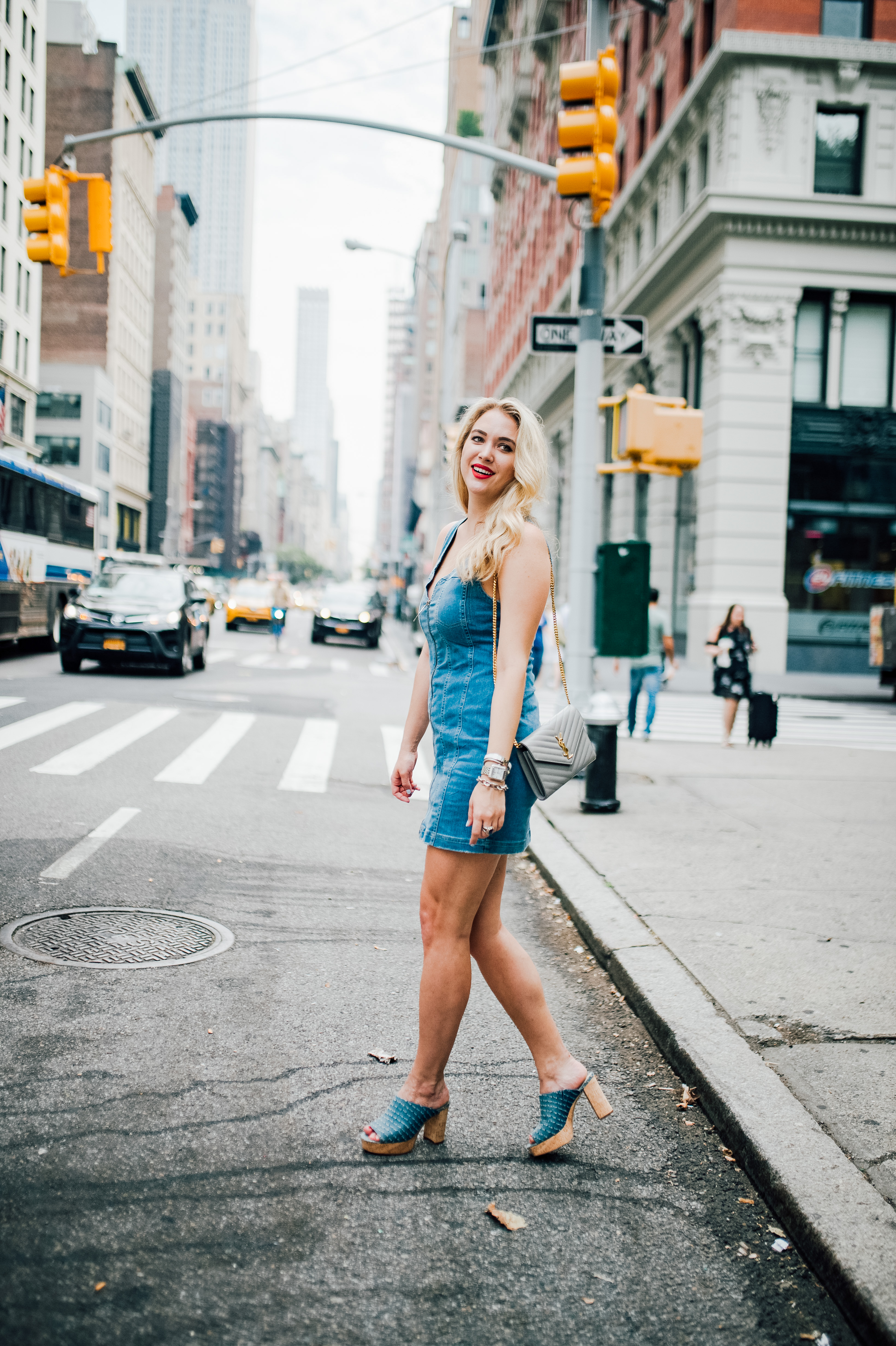 Happy Tuesday y'all! And happy New York Fashion Week! I'm kicking this week off with a ton of great content and sharing a lot more city life. I had a great weekend in Houston with my family after the insane destruction that was Harvey ran through my hometown. I'm grateful to say that my family is okay, and luckily so are my friends families. While we were on the lucky side, I saw so many homes that weren't as lucky. There's so much you can do to help! I recommend donating to JJ Watt's fund, especially since my church has teamed up with the Texans to ensure that every penny is spent where it matters most. I've linked it HERE, and if you're looking to donate items I recommend going through Amazon directly.
This denim body con dress has easily become one of my favorites. It's the perfect amount of edge for my sense of style, and the cut is so flattering. It's a stretchier denim, but it's also super soft making it super comfortable. I've always been a big fan of denim, so when I saw this option being more form fitting and perfect for a night out I knew I needed to have it. I love a good denim on denim look so I added my denim mules to make it feel super trendy. Let's be honest I might have gotten some weird looks at 7:45AM in this get up haha, but here in the city people can't be too shocked at what they see! I think this is a dress I could easily transition into fall (crazy to even say that out loud!) with a pair of over the knee boots and a slouchy cardigan, or for a cooler night out with a leather jacket and black booties. Always love how versatile denim is! What do y'all think? Have a great day and thanks for reading!