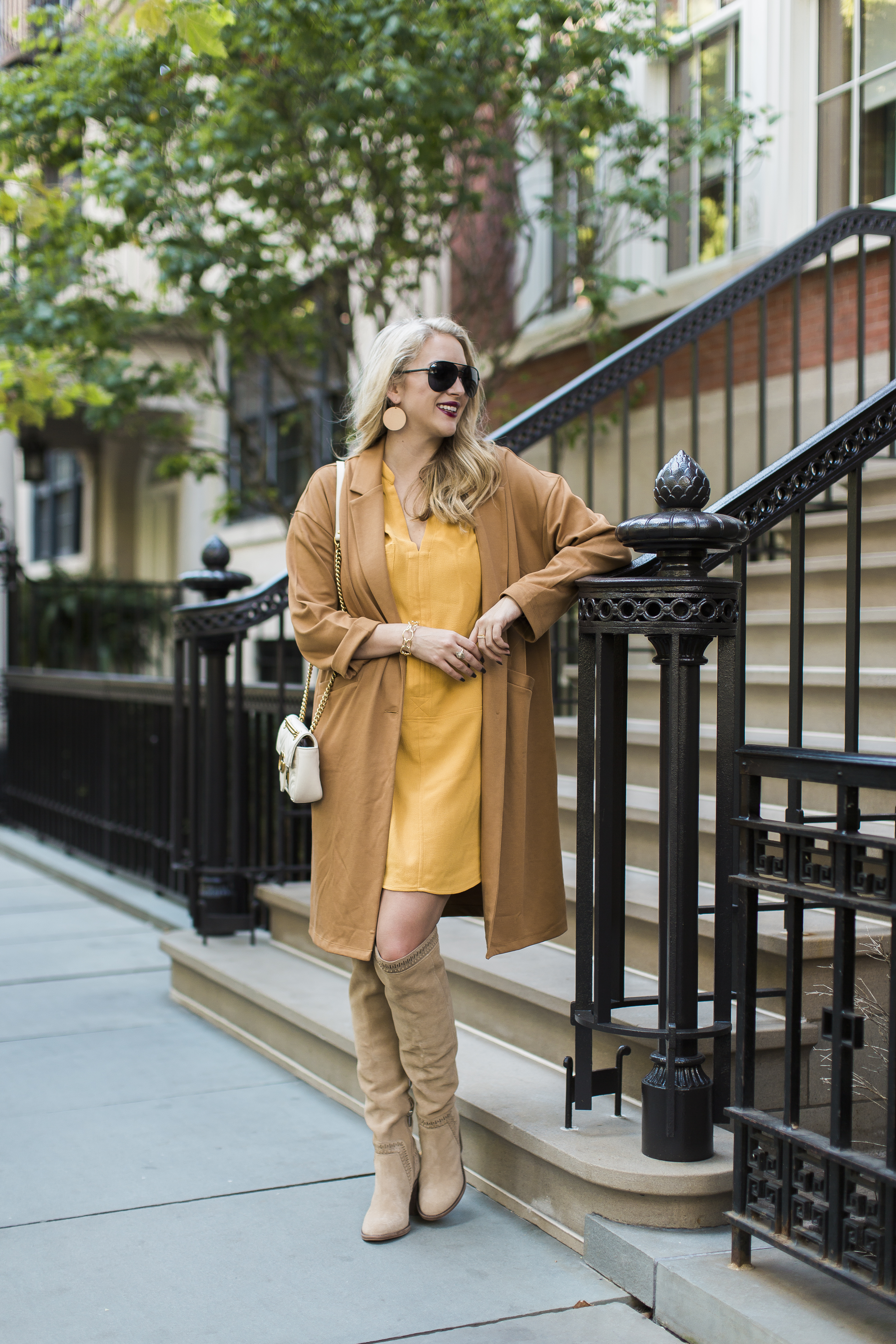 Dress // Coat // Boots // Sunnies // Earrings // Rings c/o // Bag // Lips
Photos by Caitee Smith.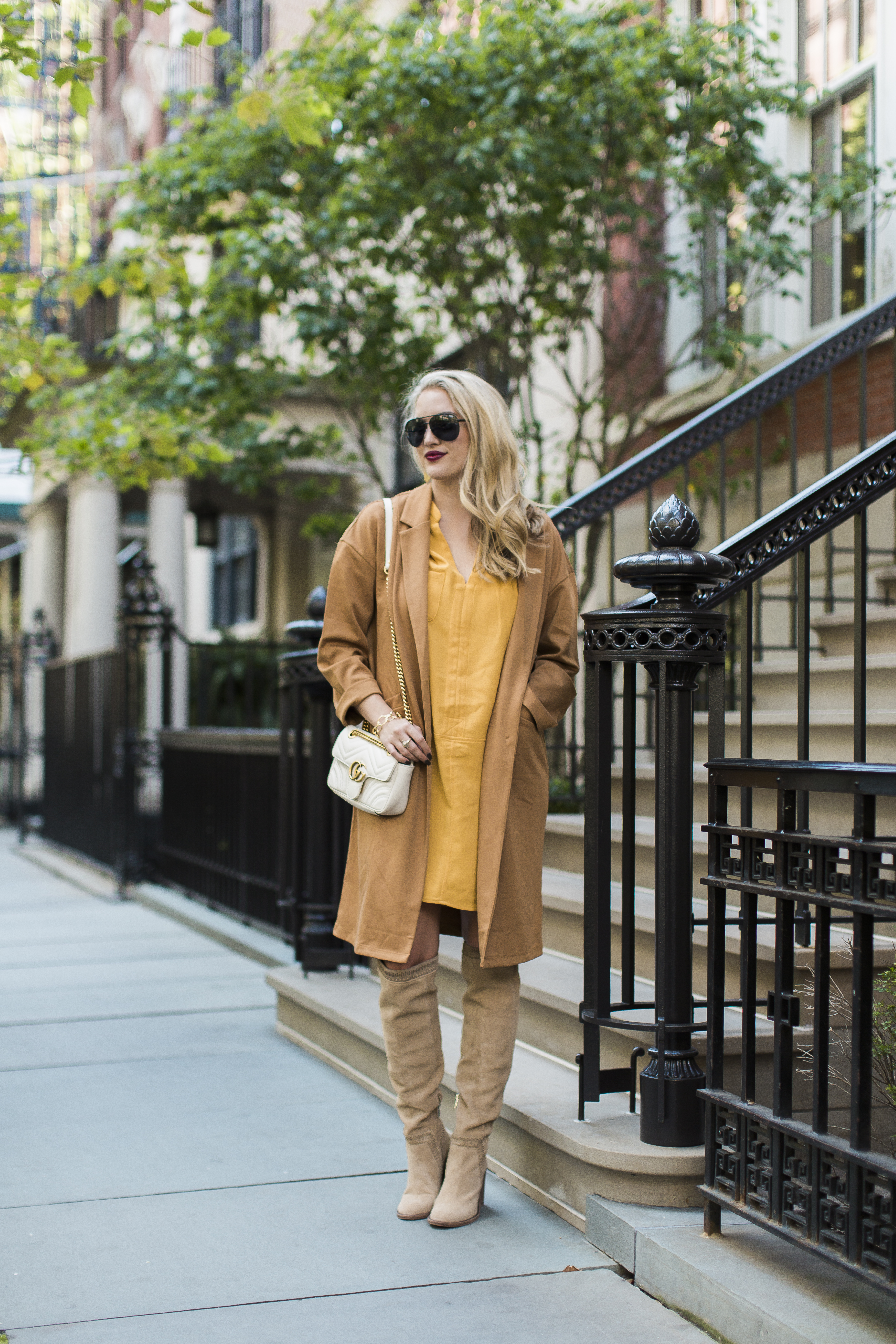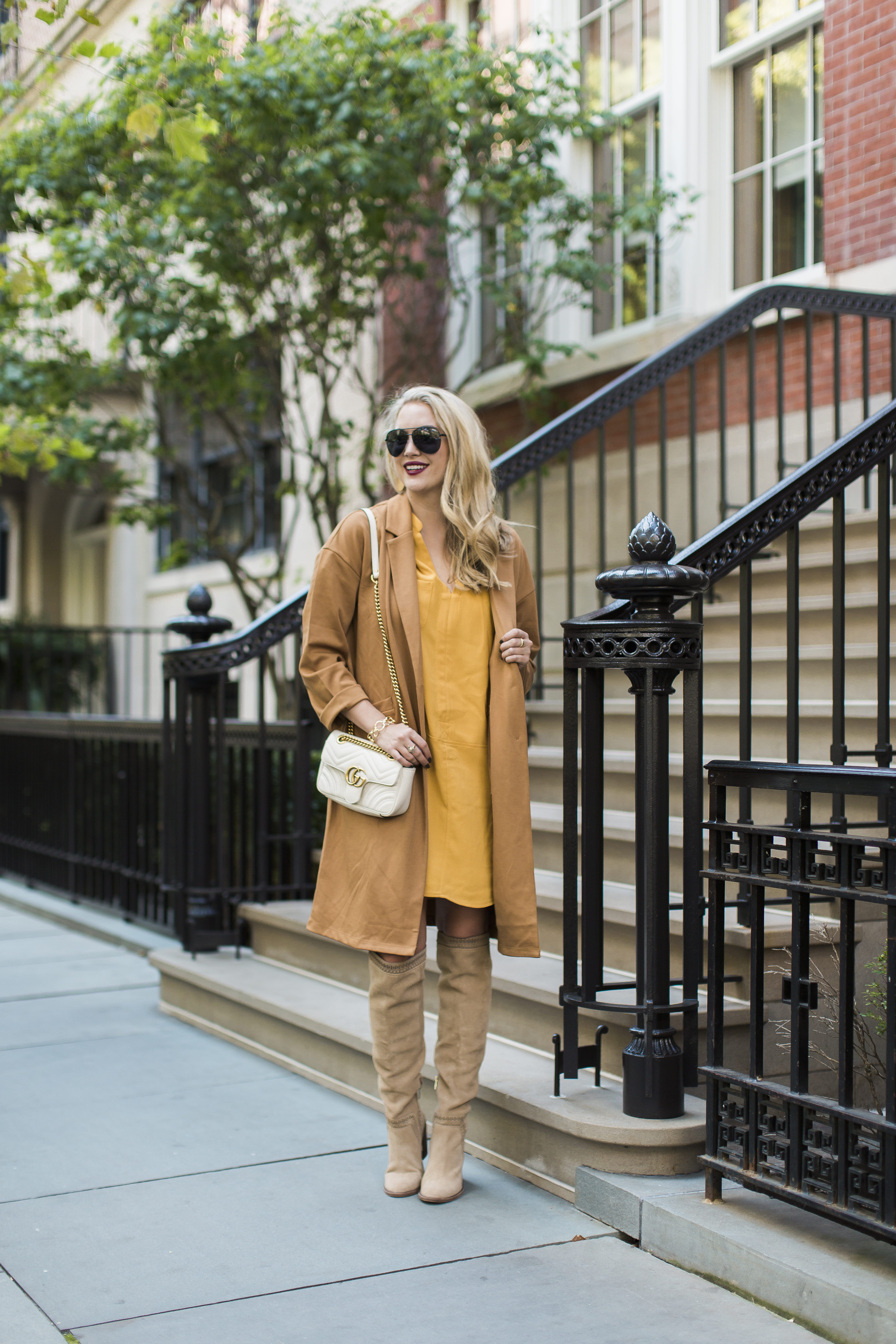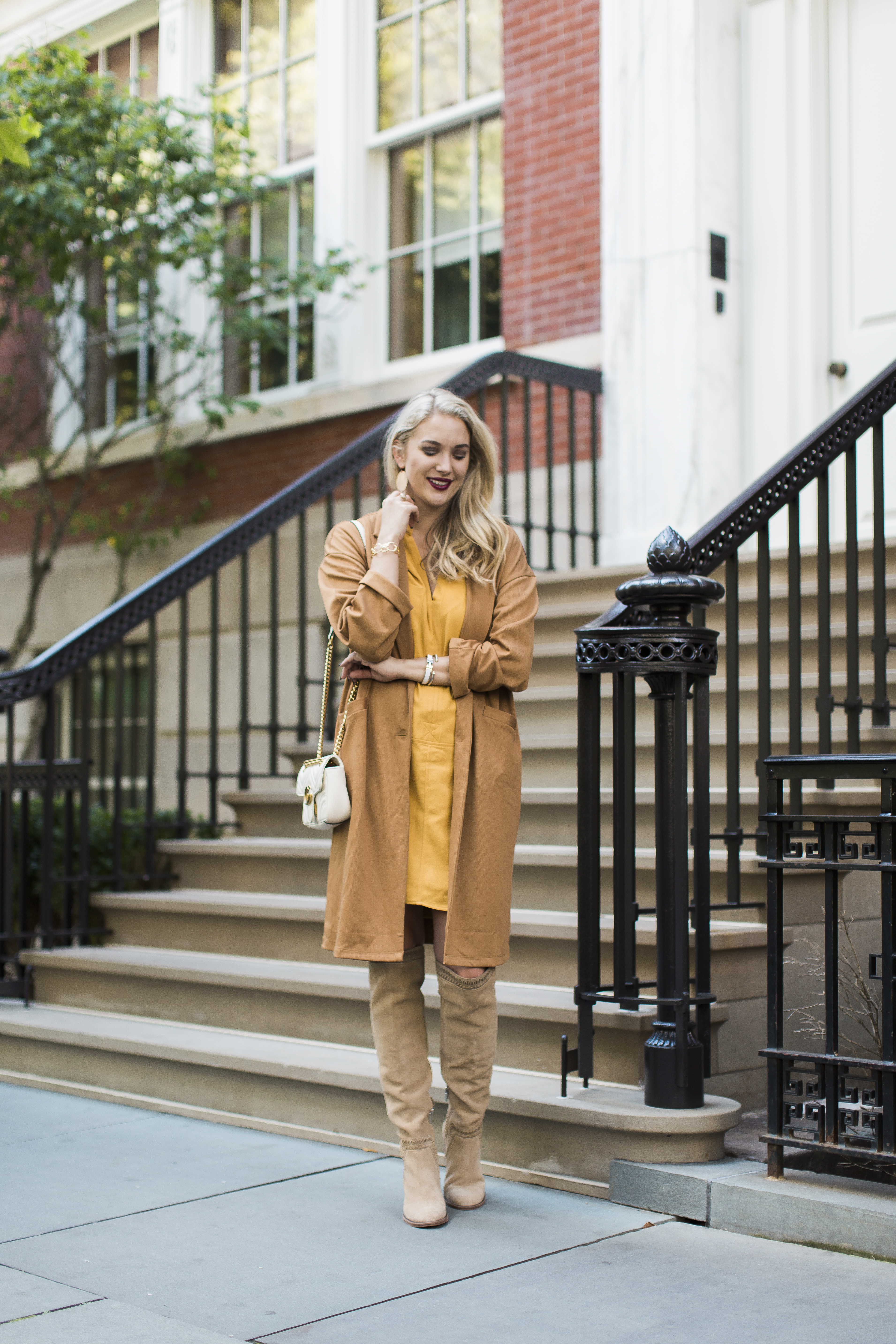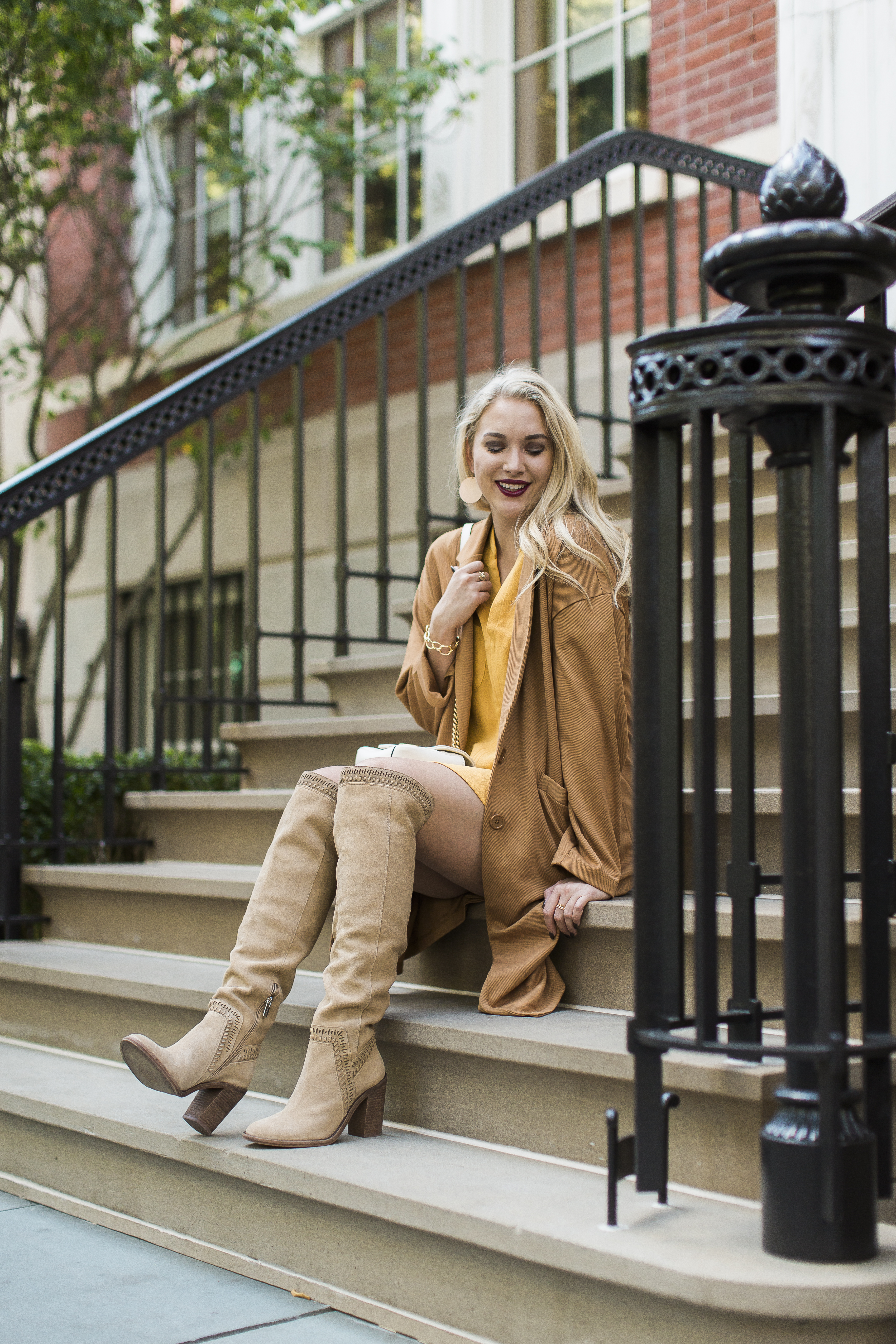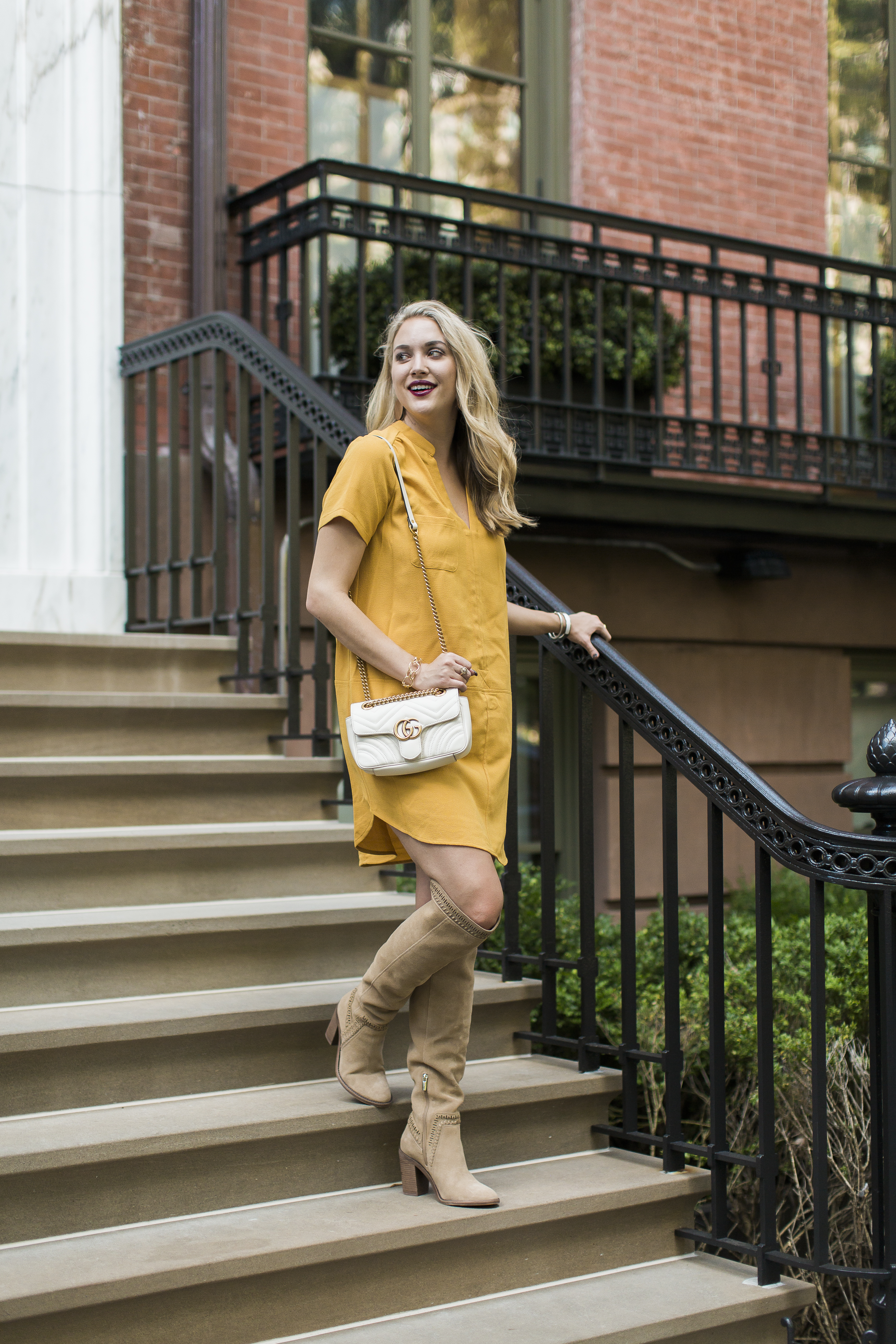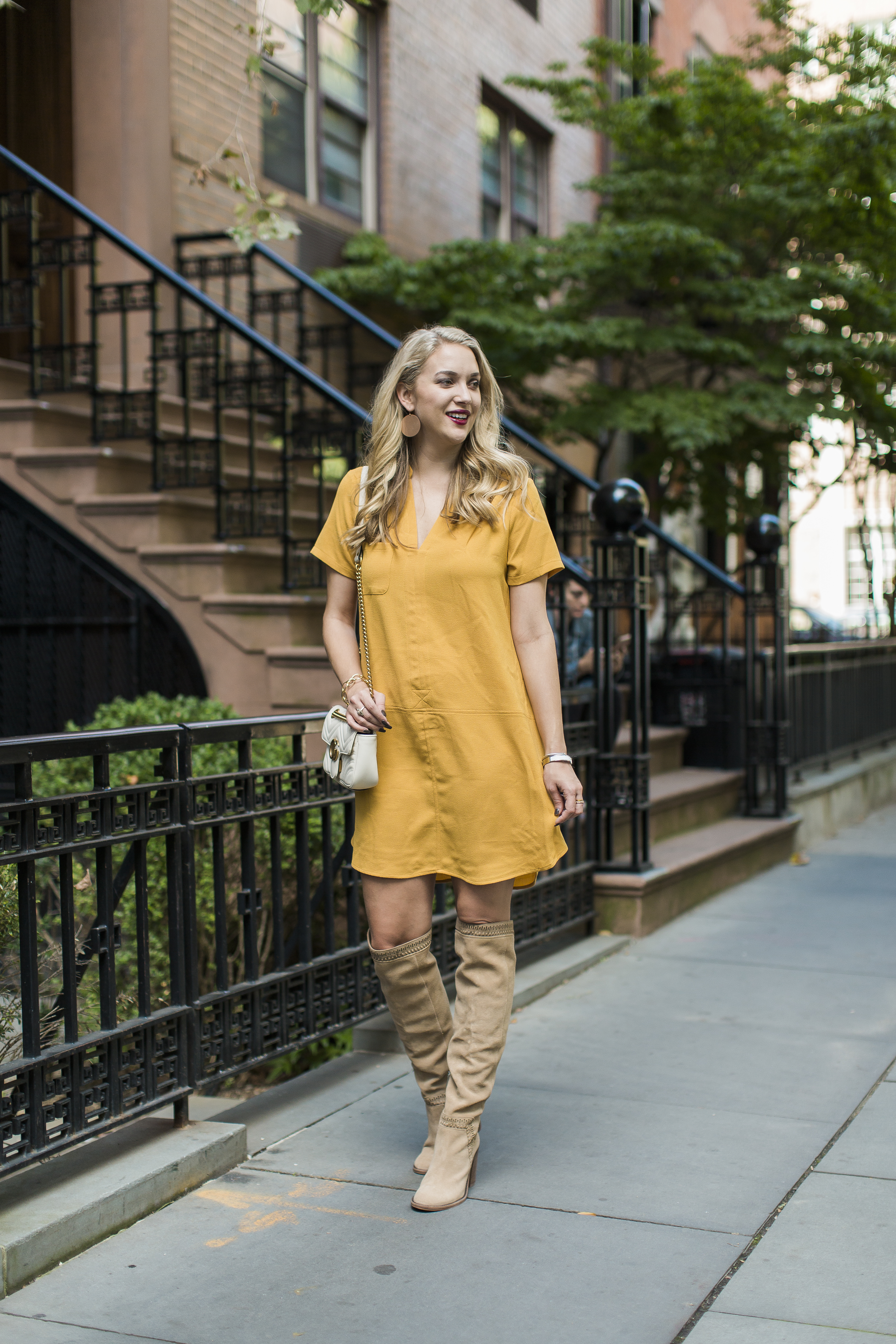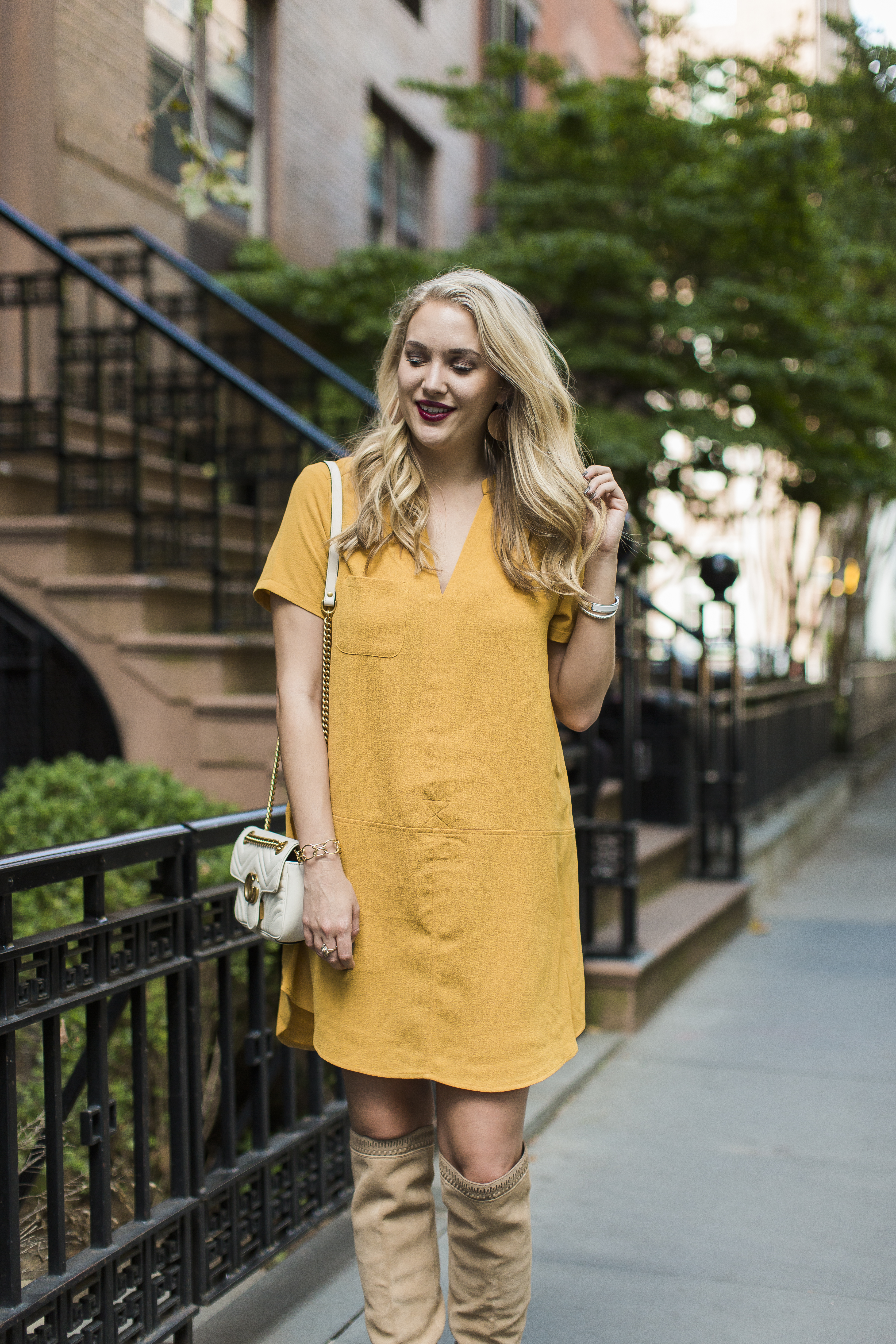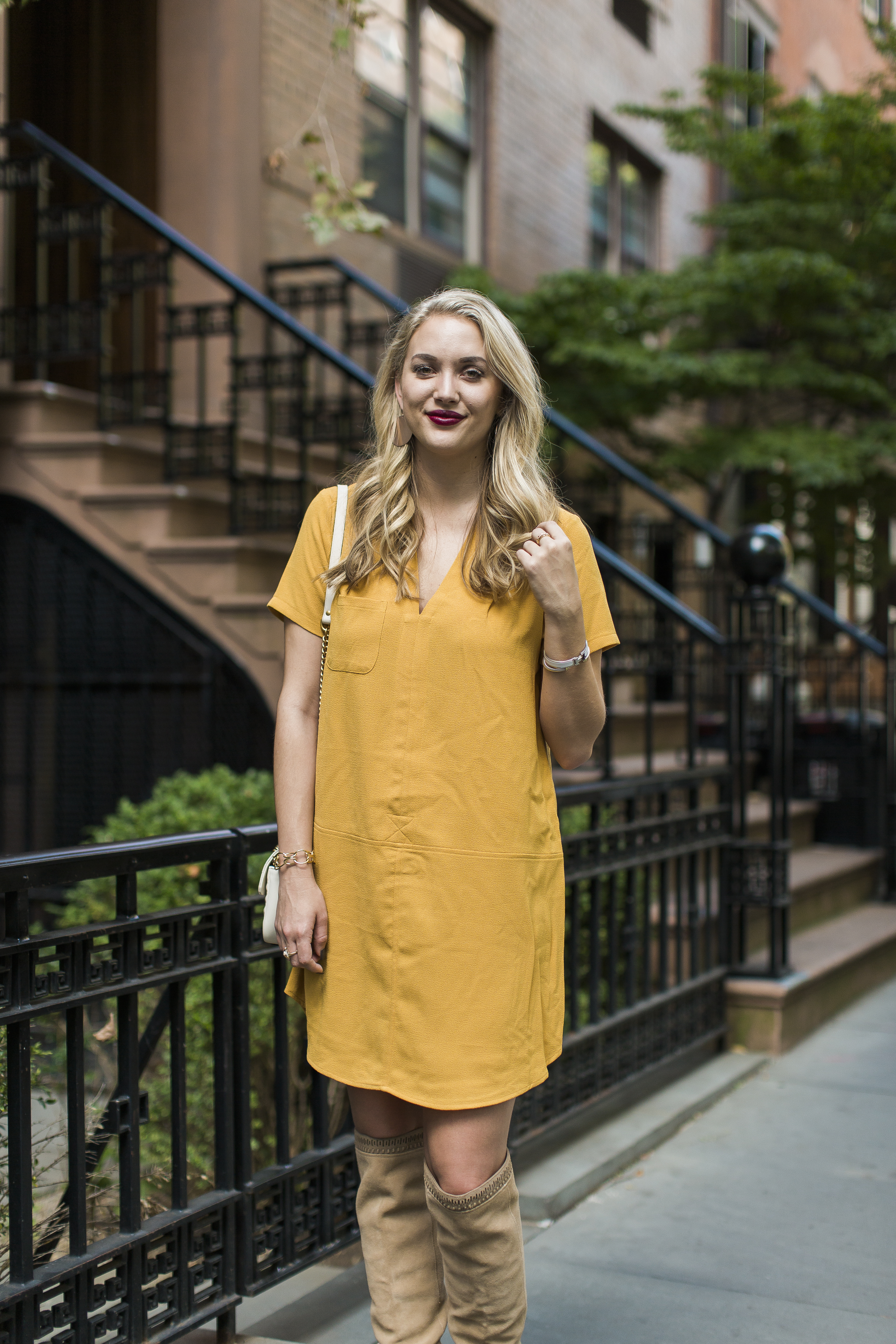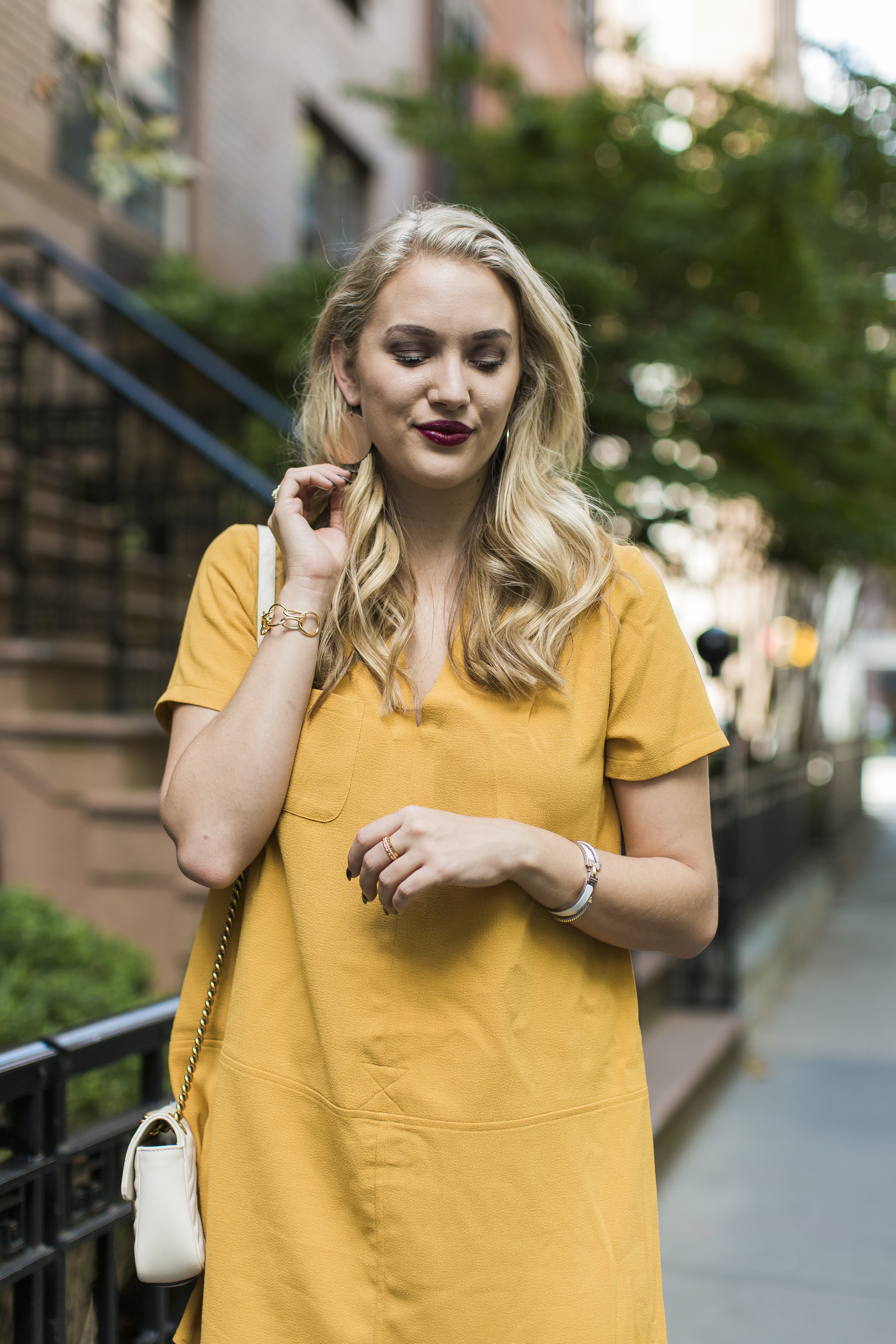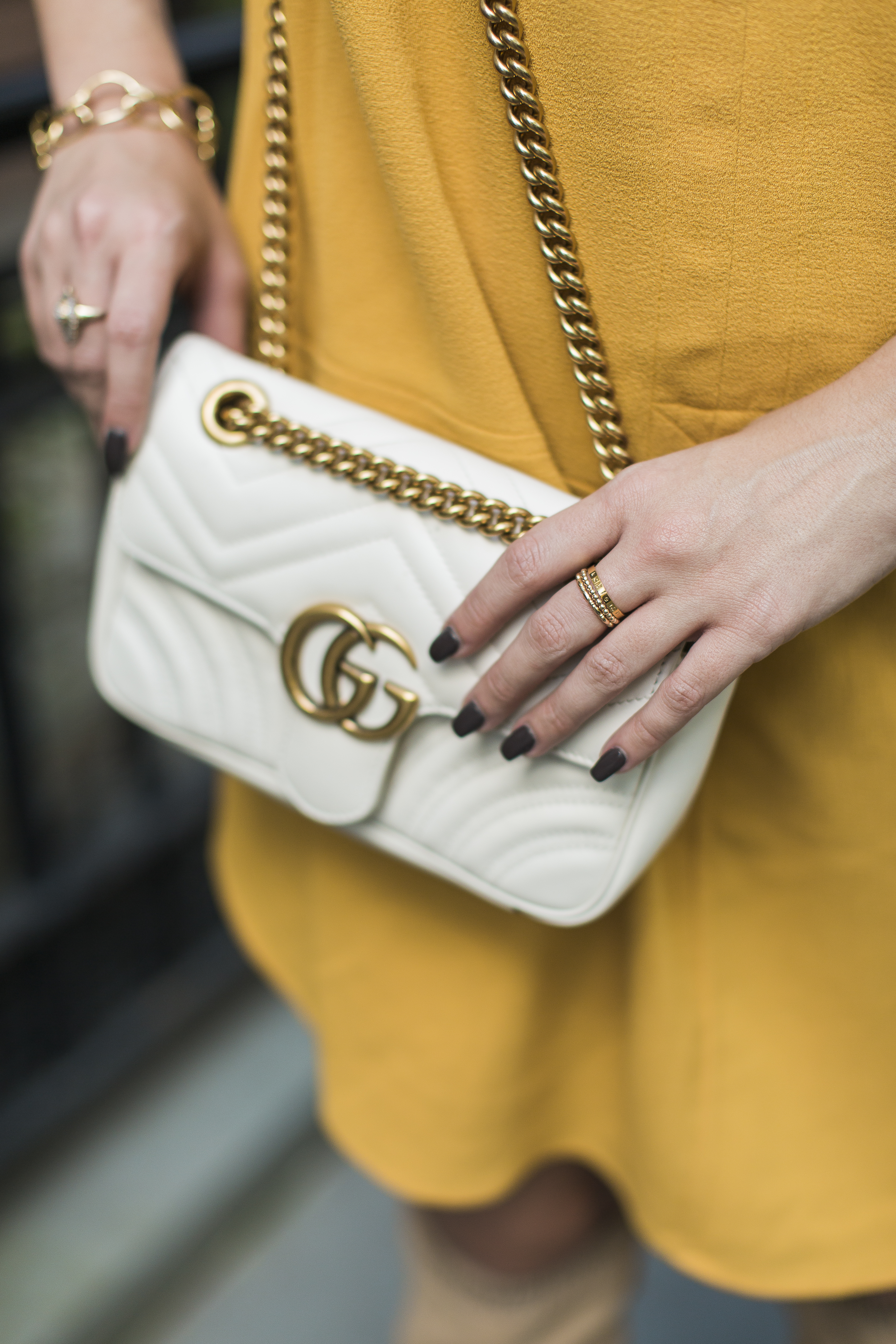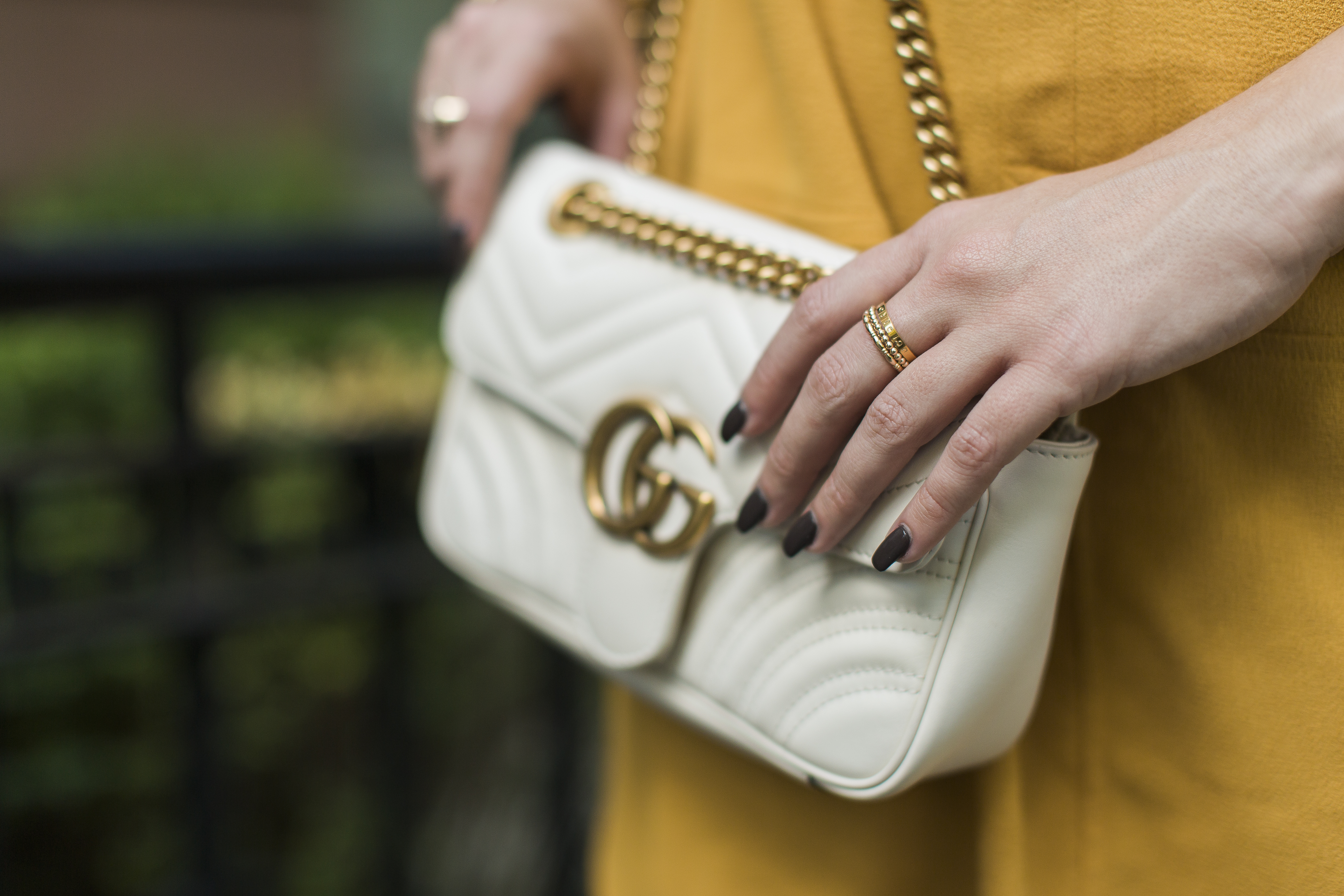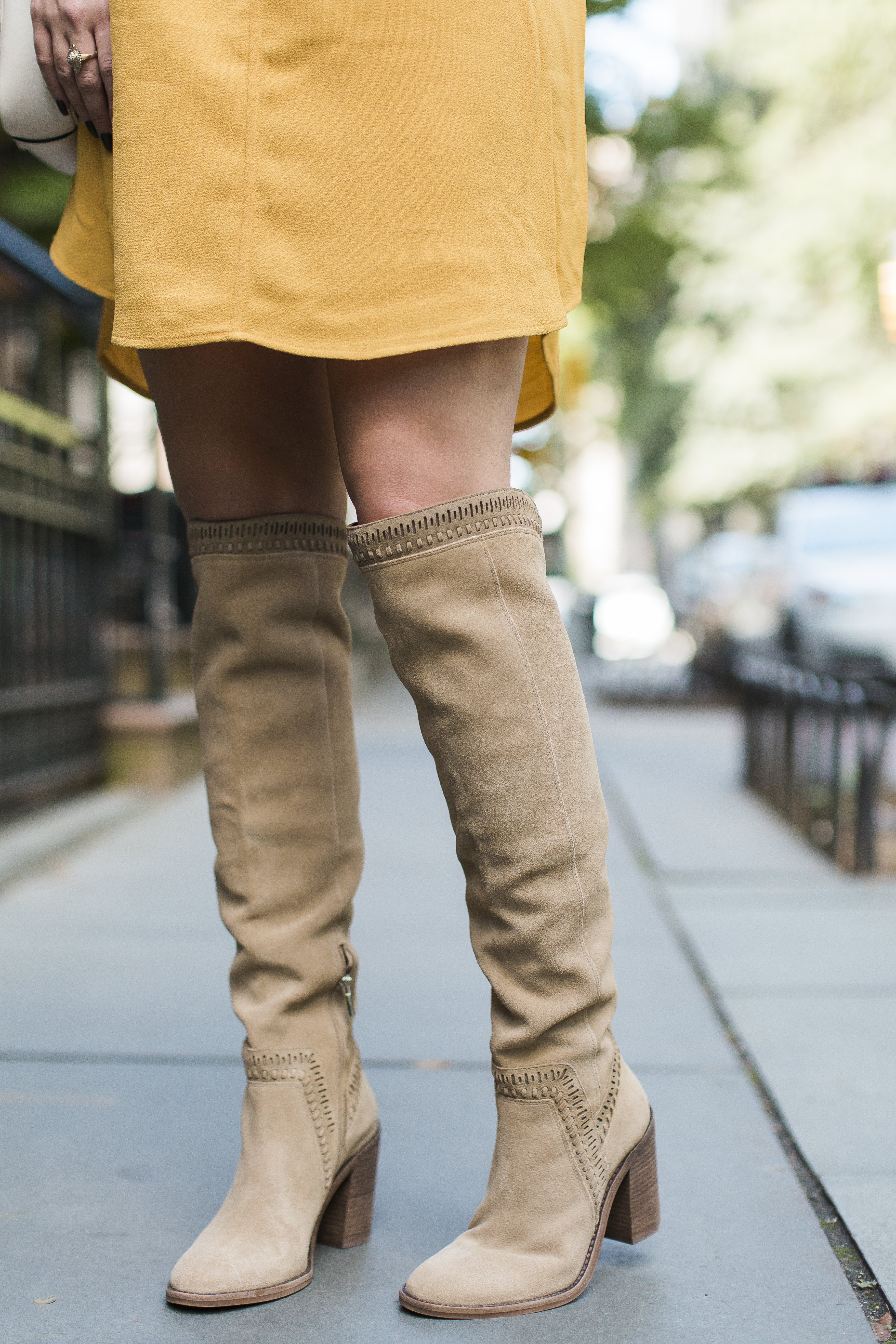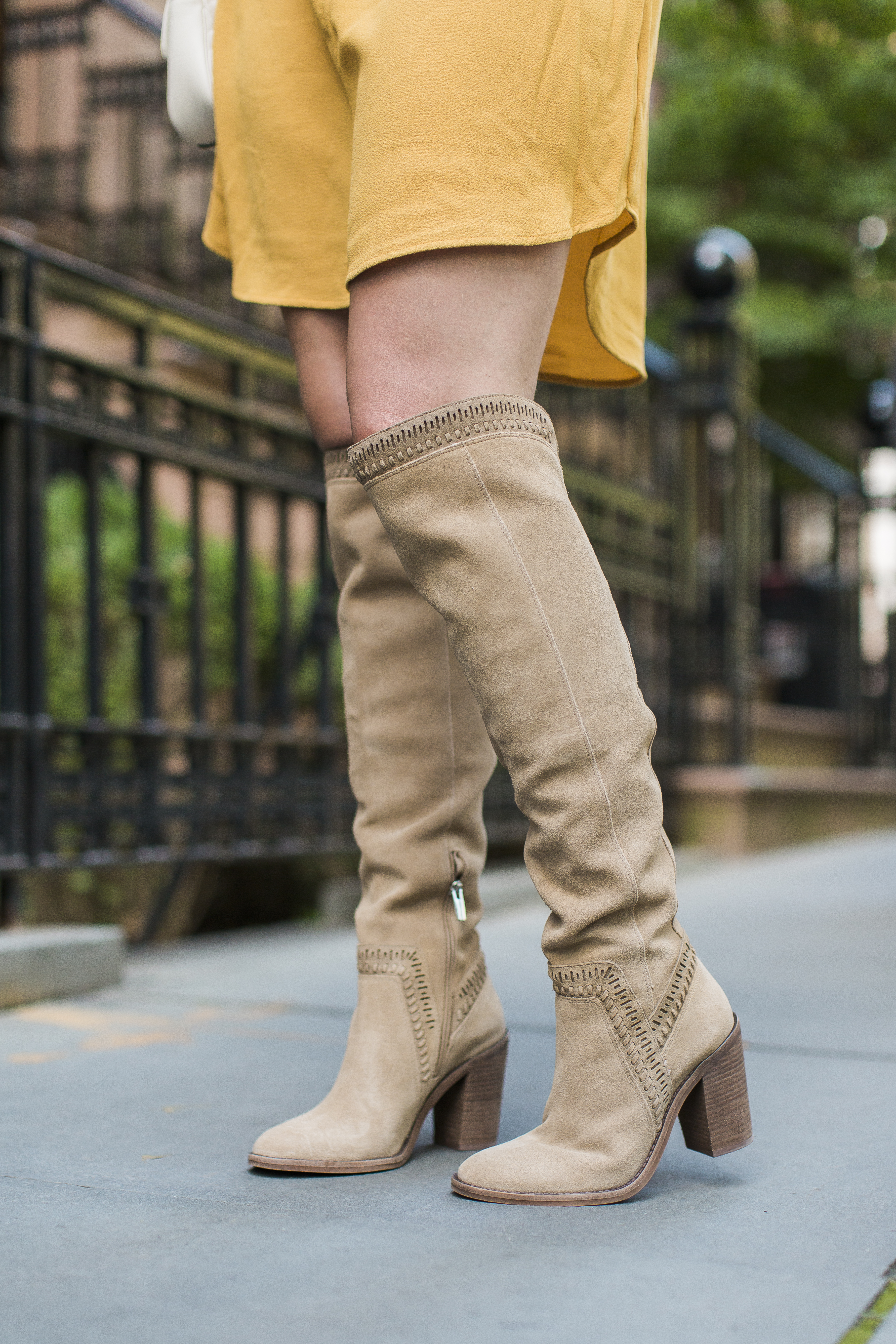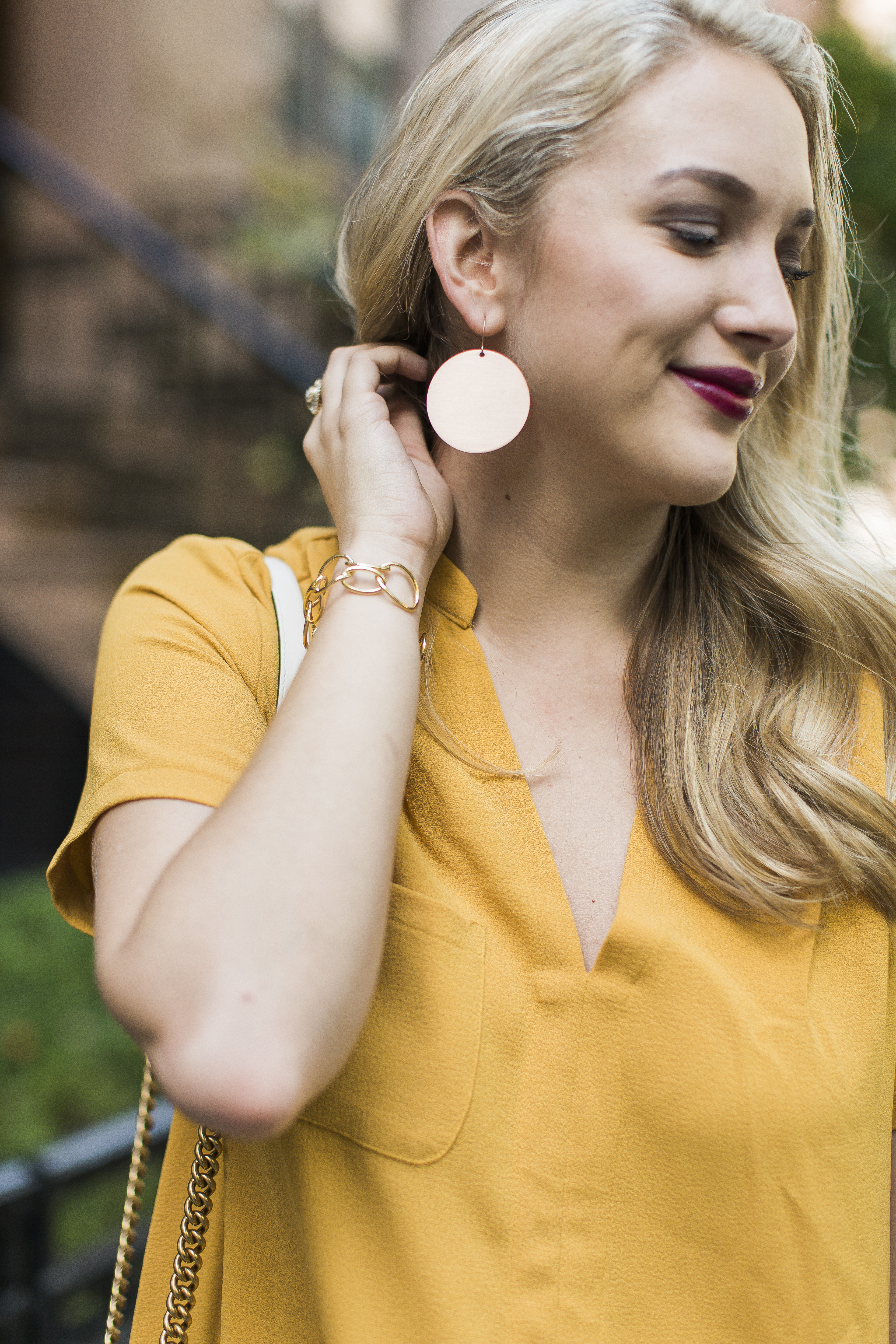 Happy Wednesday y'all! This week is just creeping on by and I can't get it to end soon enough! It's definitely been one of those weeks where I've been in bed by 10 and sleeping clear through the night until my alarm. Any one else ever just run down like that?! Let me tell ya, there isn't enough coffee in the world! This weekend we're celebrating my best friend's birthday, so we'll be adventuring around Brooklyn and hopefully shaking it up from our normal weekend routines.
Today I'm sharing some fall layering! Since we're officially in fall now, but the weather doesn't seem to want to get with the program, layering becomes a crucial part of my wardrobe. Usually the office is freezing, and a lightweight jacket like this camel one is so perfect to keep in the work place! At night, it isn't cold but it definitely gets breezy especially if you're headed to a rooftop. This jacket is the perfect way to dress up a casual dress, or take a look from day to night. It's so chic! I paired it with this bright mustard colored dress that is the perfect basic and also comes in other colors (I love the burgundy too!). Since everything is so neutral, including these taupe stitch detail OTK boots that are SO comfy, I wanted to add a pop with my dark lip. Overtime fall comes around I find a new deep plum or burgundy color that I become obsessed with, and this one if less than $7! SUCH a steal. Today only, my earrings are also 25% off! They make the perfect neutral statement, and I have become obsessed with rose gold for fall. What do y'all think? Have a great day and thanks for reading!