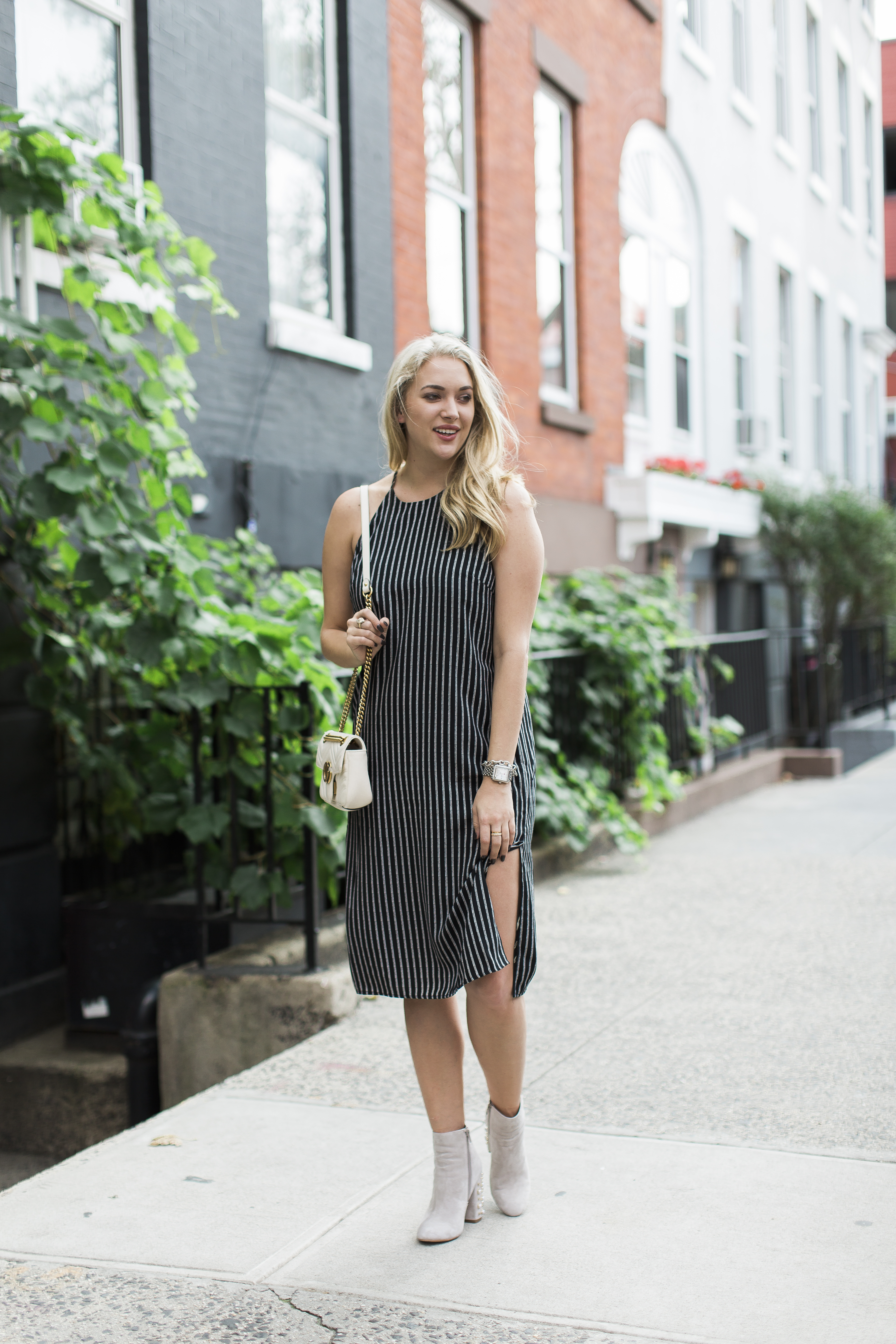 Dress // Booties // Bag //
Photos by Caitee Smith.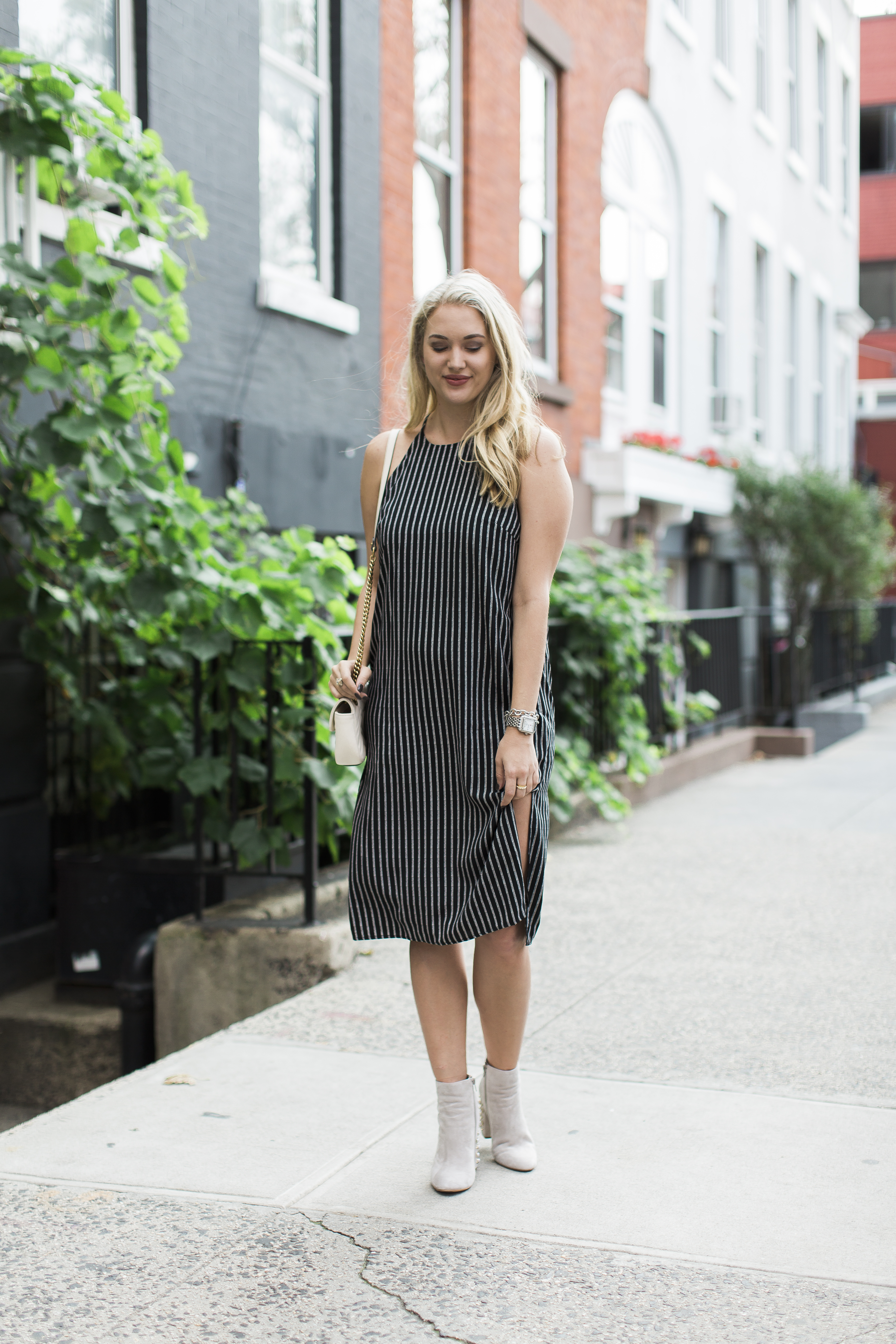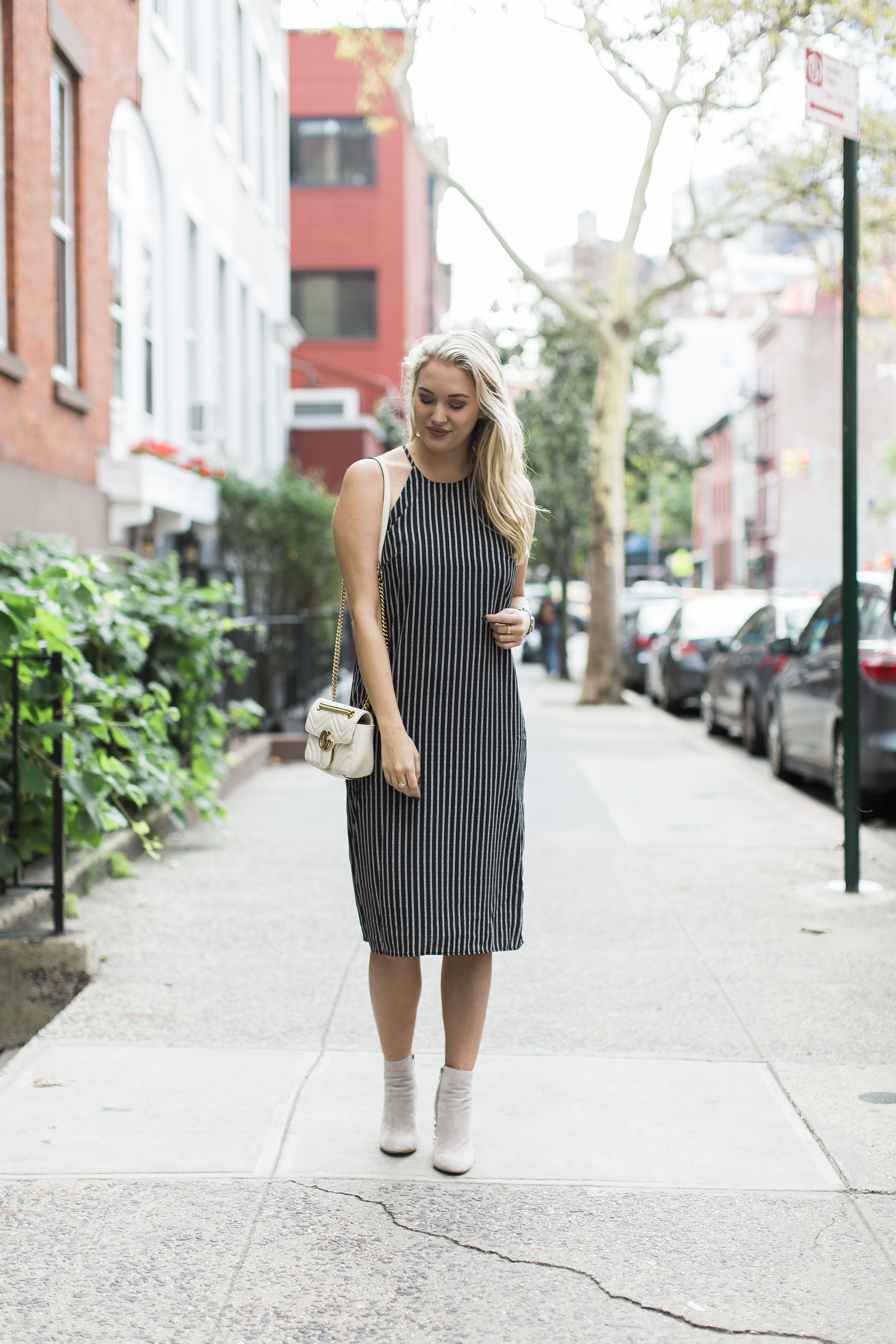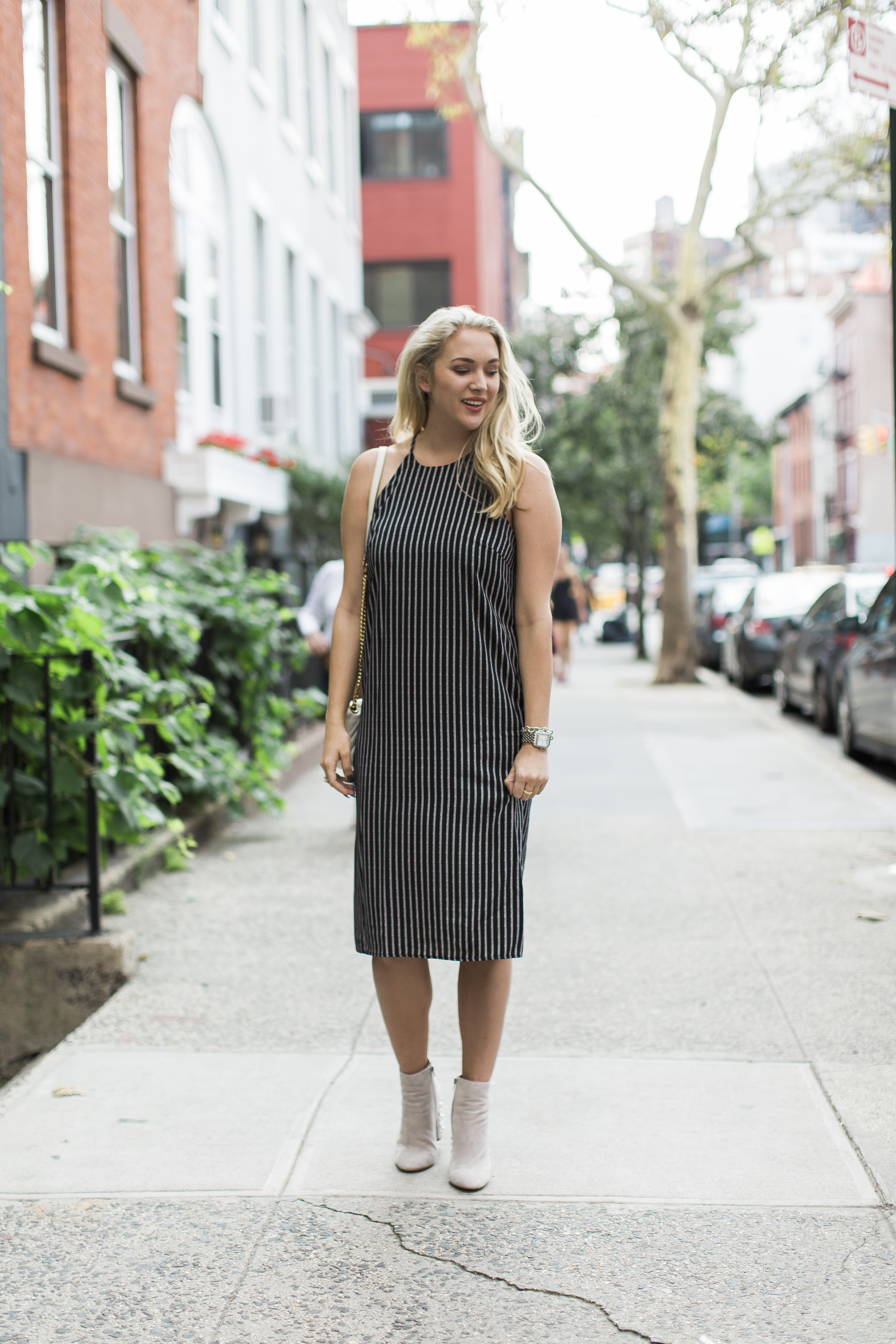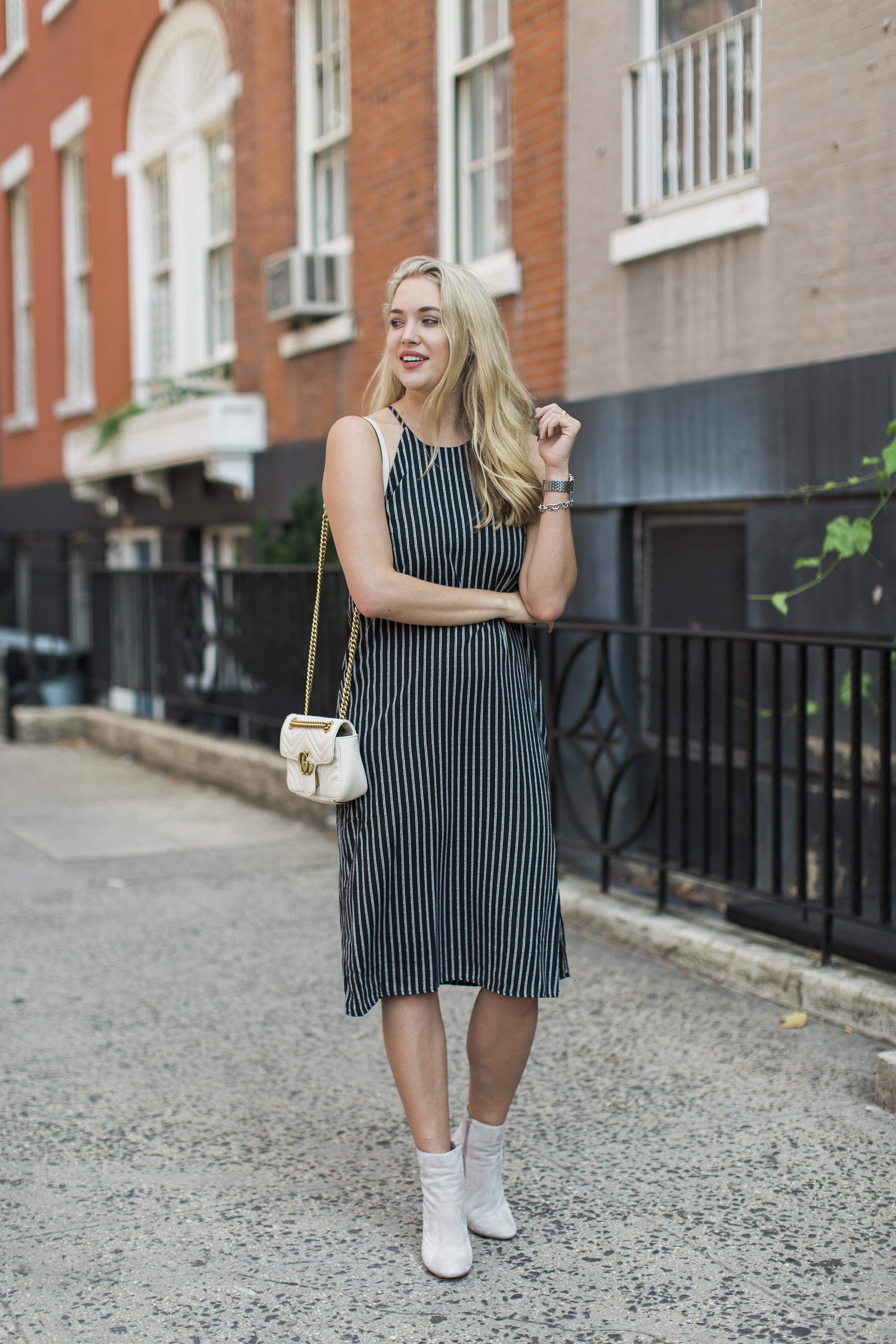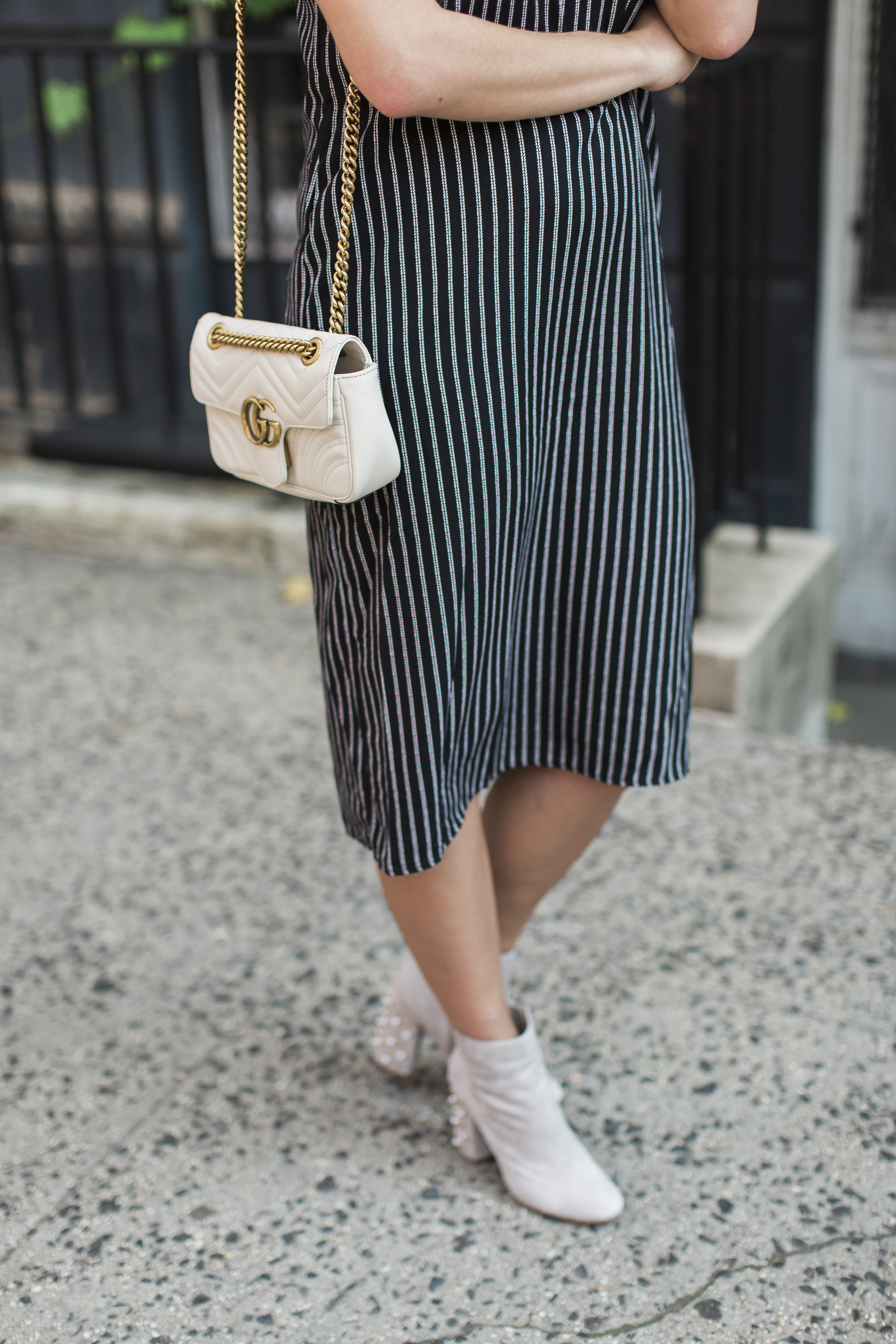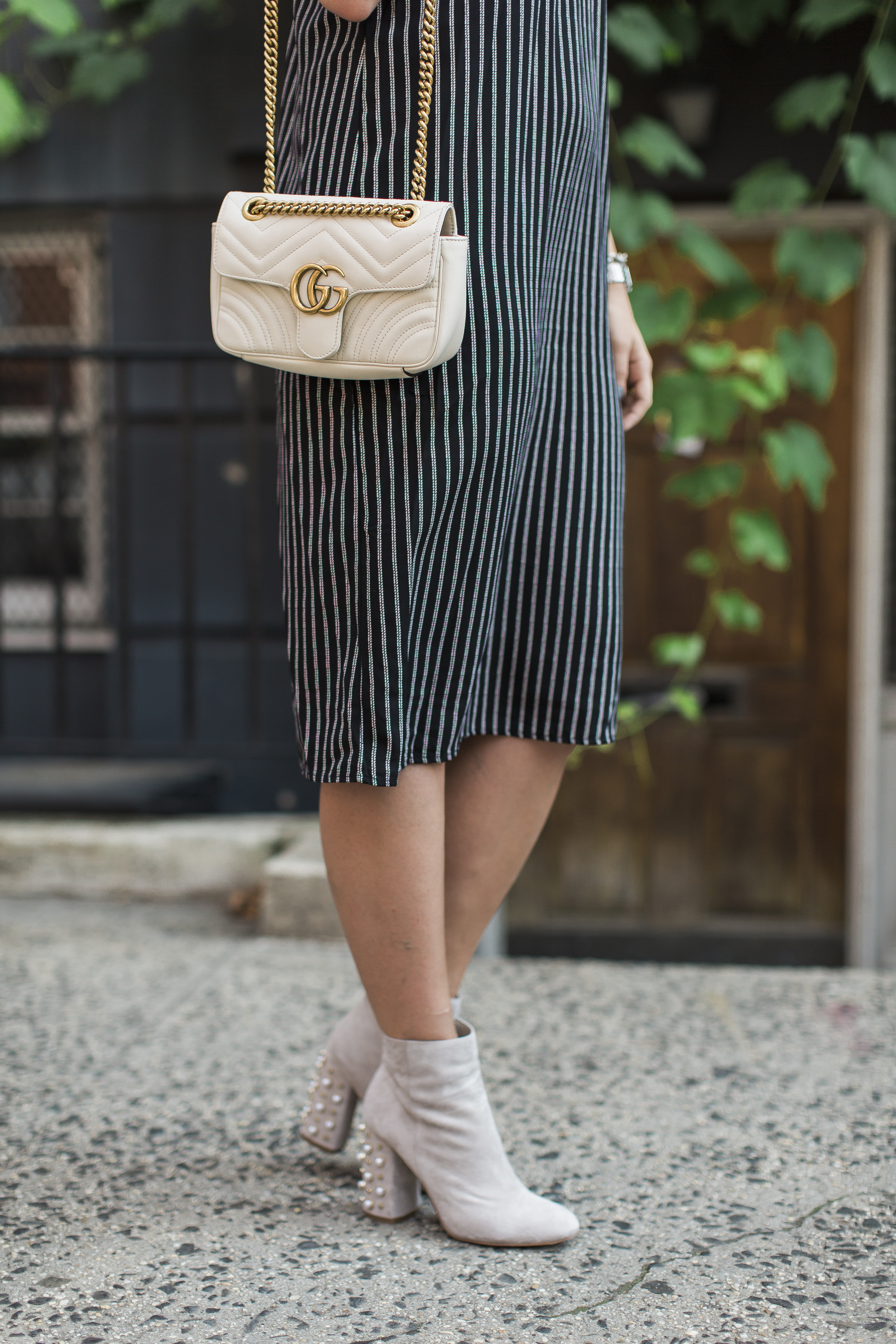 Happy Wednesday y'all! It's been a busy busy week here in the city and I am so ready for this week to be over! I still haven't caught up from my weekend in Norman, and I feel like I always have so much to do when I get off of work. Definitely feeling the #adulting hitting in hard, haha. In other news, it's OU/Texas week and I can't wait to see the outcome of the game this weekend! It's always such a fun time, but really hoping my Sooners don't disappoint. Especially after last weekend!
Today I'm sharing one of the most perfect transitional dresses for fall! This striped midi dress is so chic, and perfect for nearly any occasion. I actually wore it for work yesterday, and I get so many compliments on it whenever I wear it. It's such a classy number being a longer length, but the slit adds a tiny bit of sass. It's also available in solid colors if you don't like stripes, but the stripes are perfect for elongating your body-especially if you're tall! To transition this dress into fall I paired it with my pearl embellished booties, but it could go great with a pair of flats or heels too. You could even dress it down with a cozy cardigan on top of it for a casual weekend vibe. What do y'all think? Have a great day and thanks for reading!