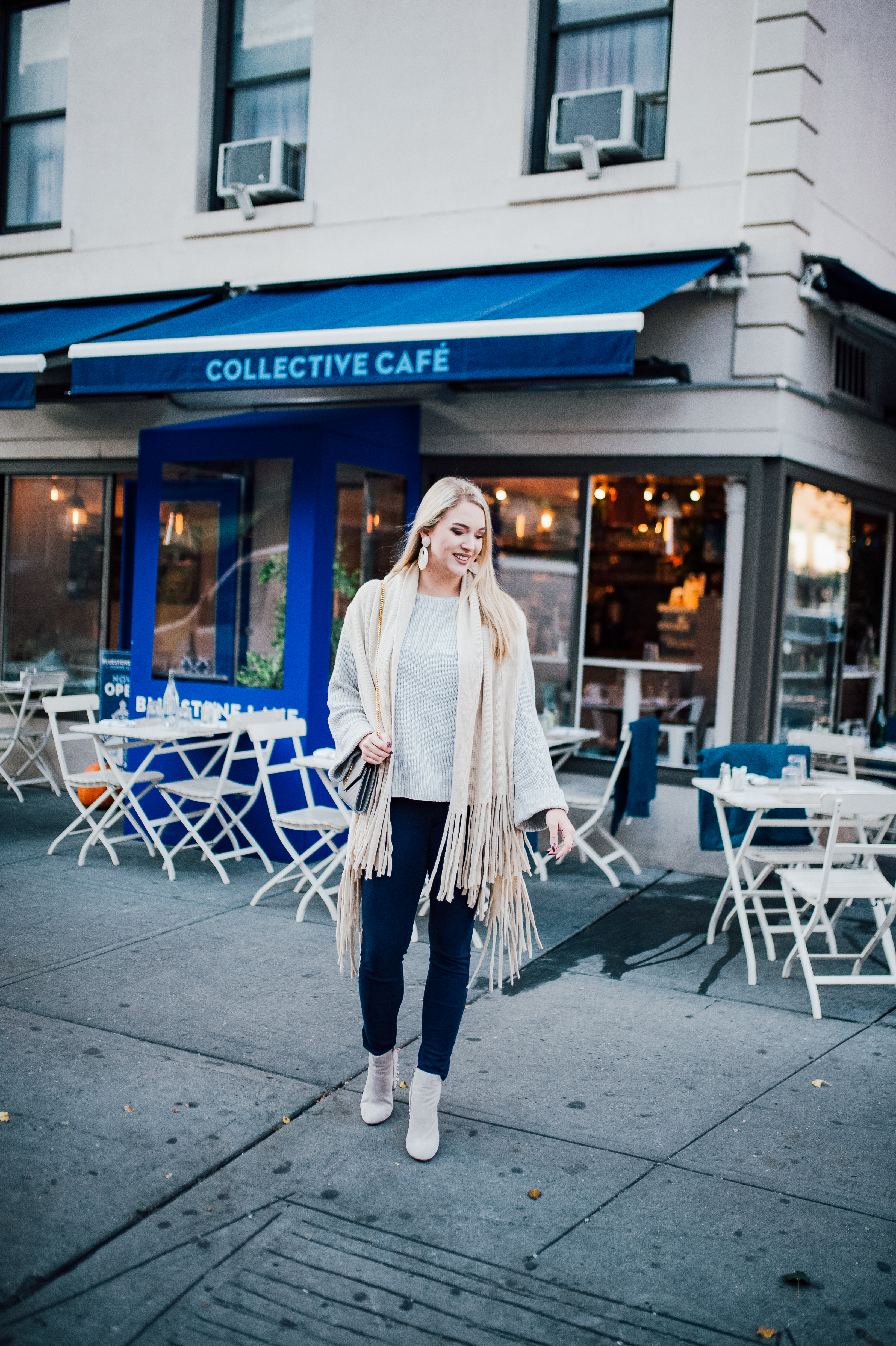 Sweater // Vest // Jeans // Booties // Earrings // Bag
Photos by Laurel Creative.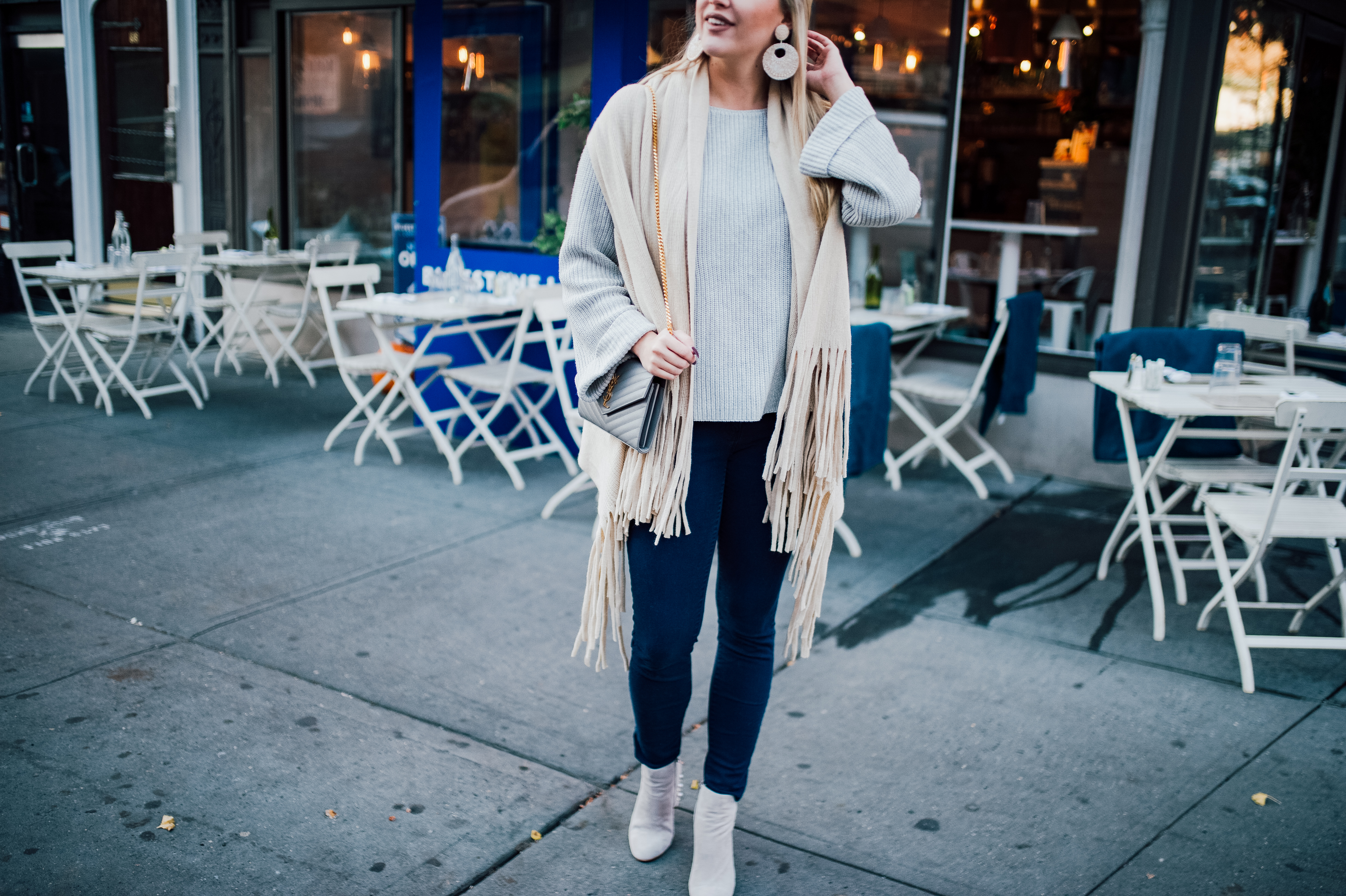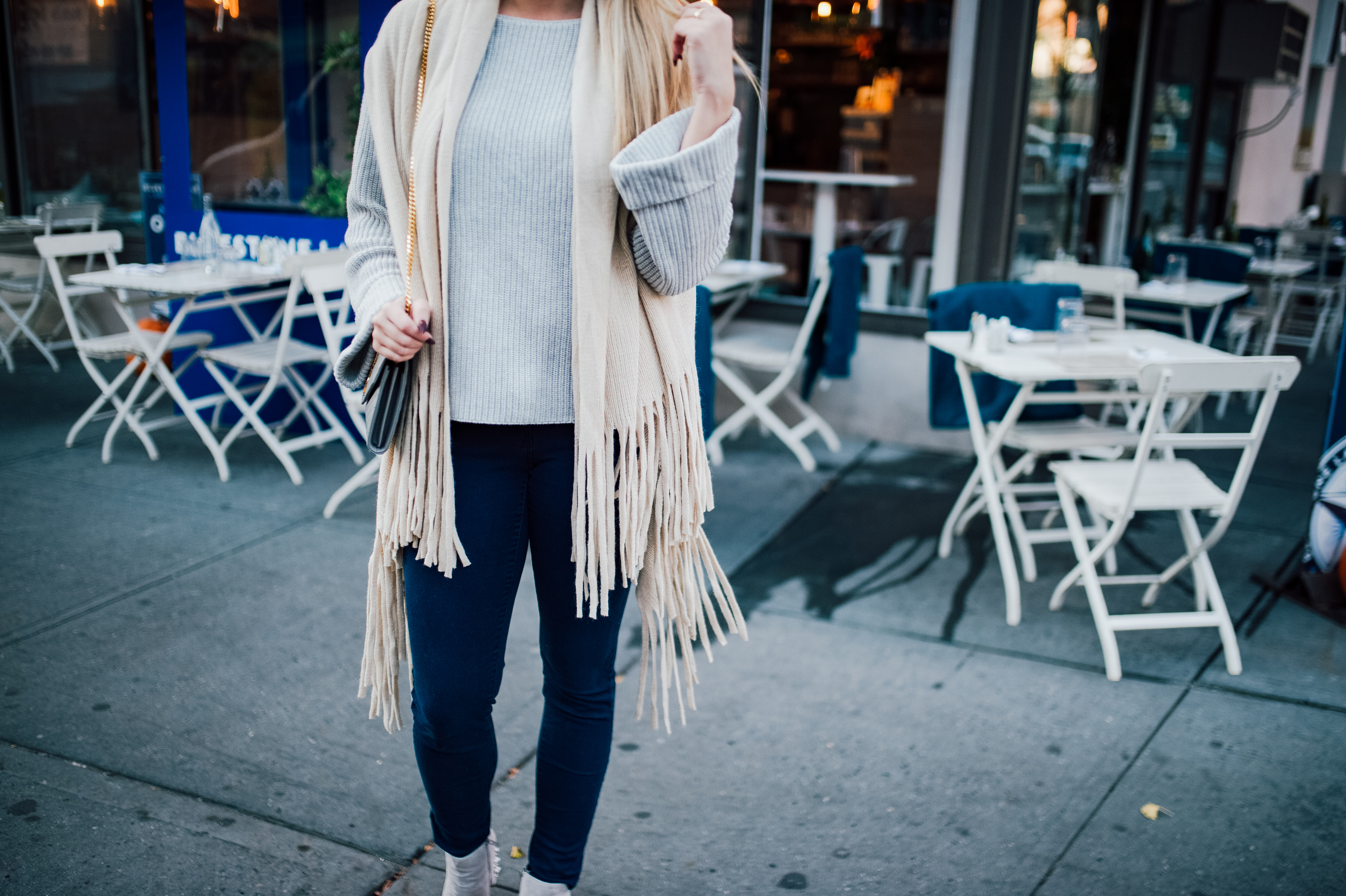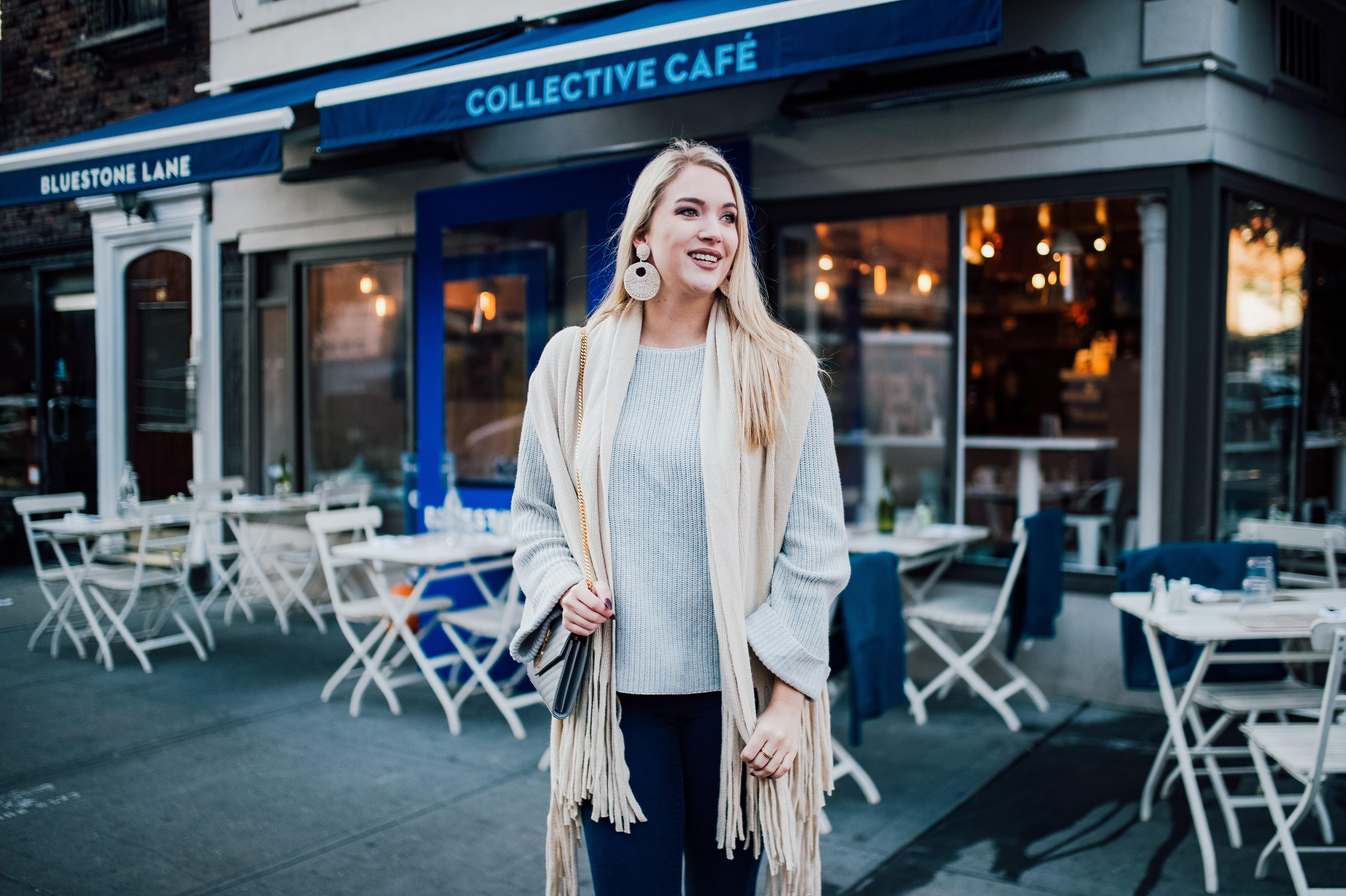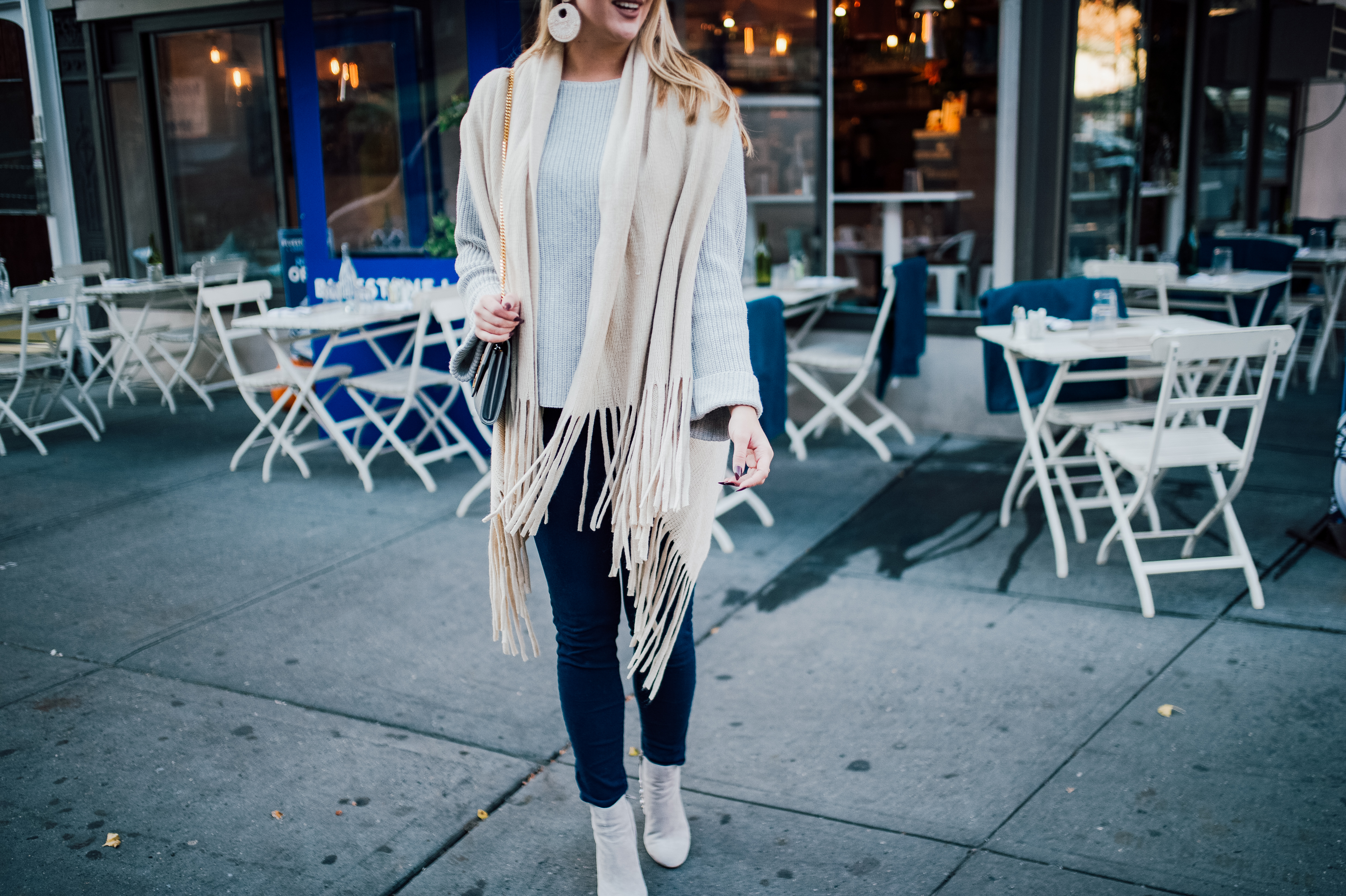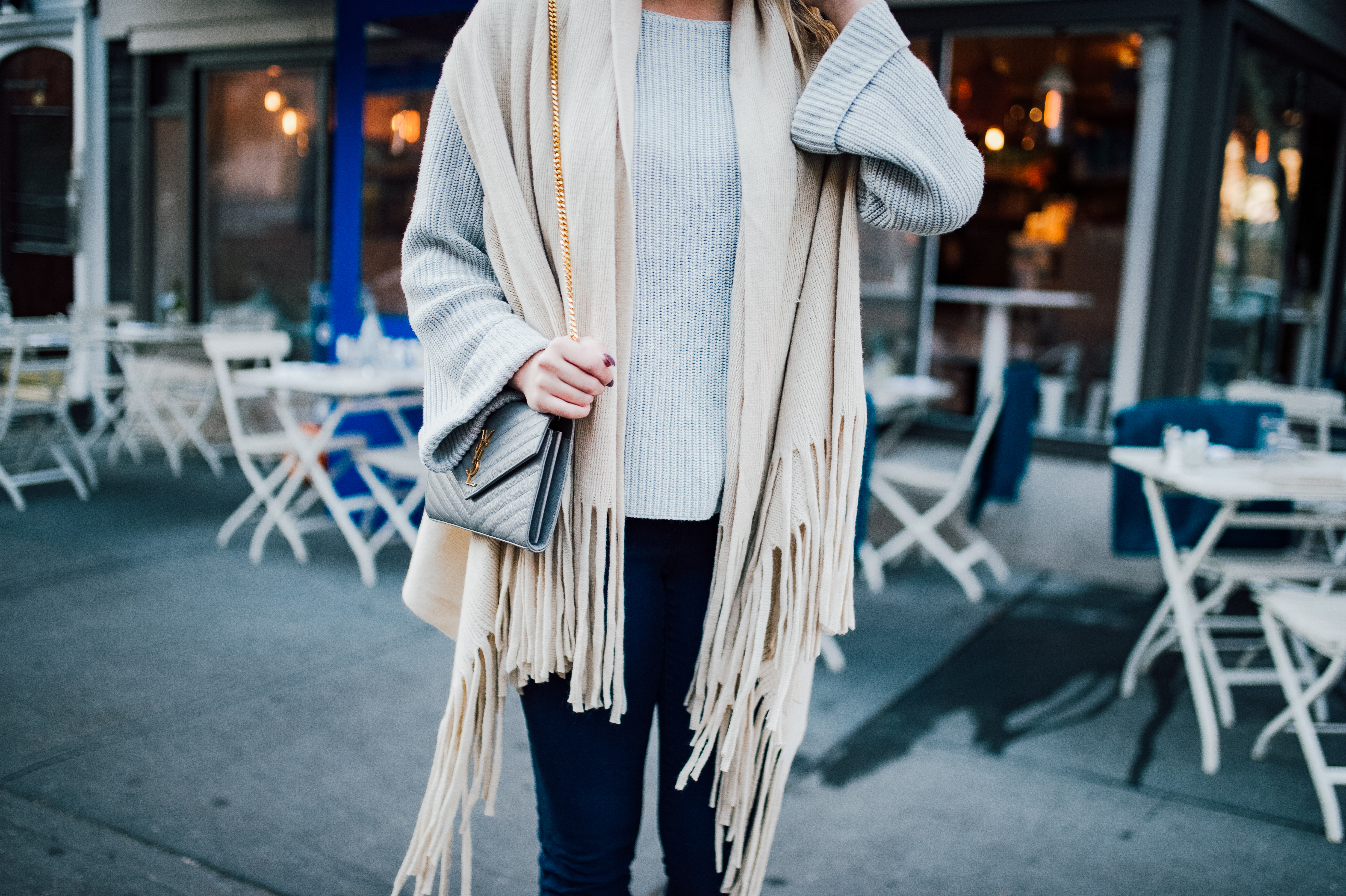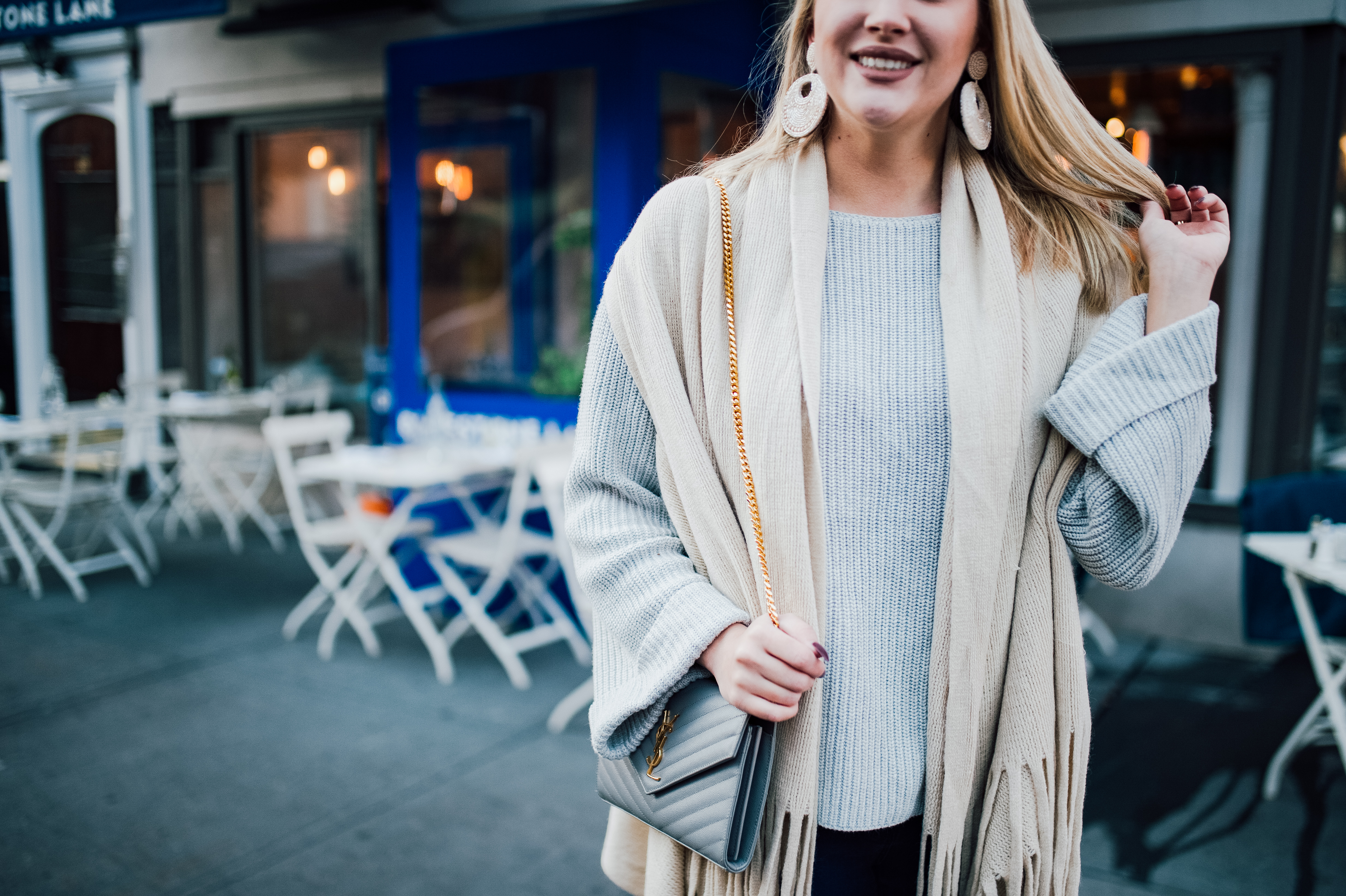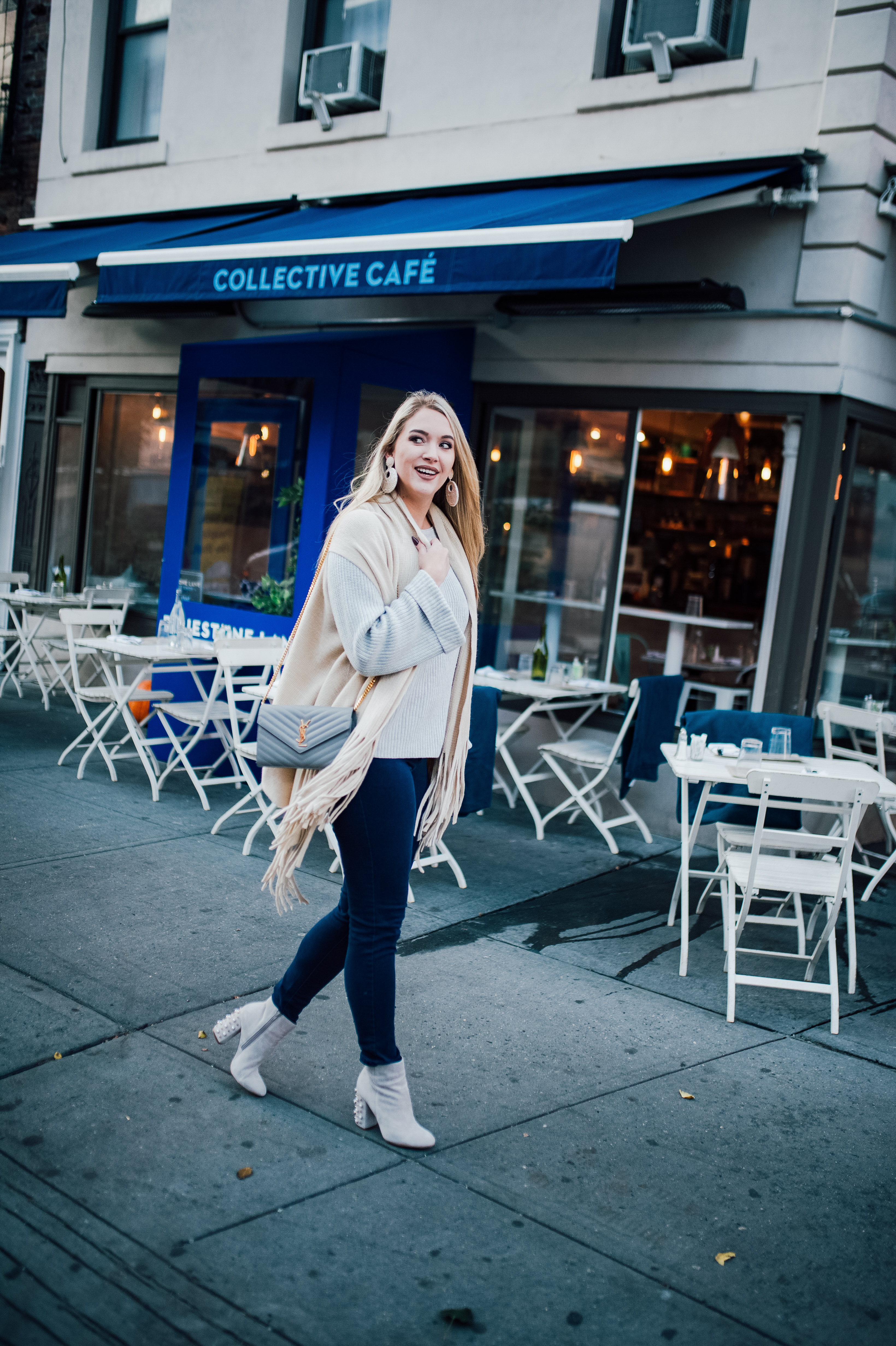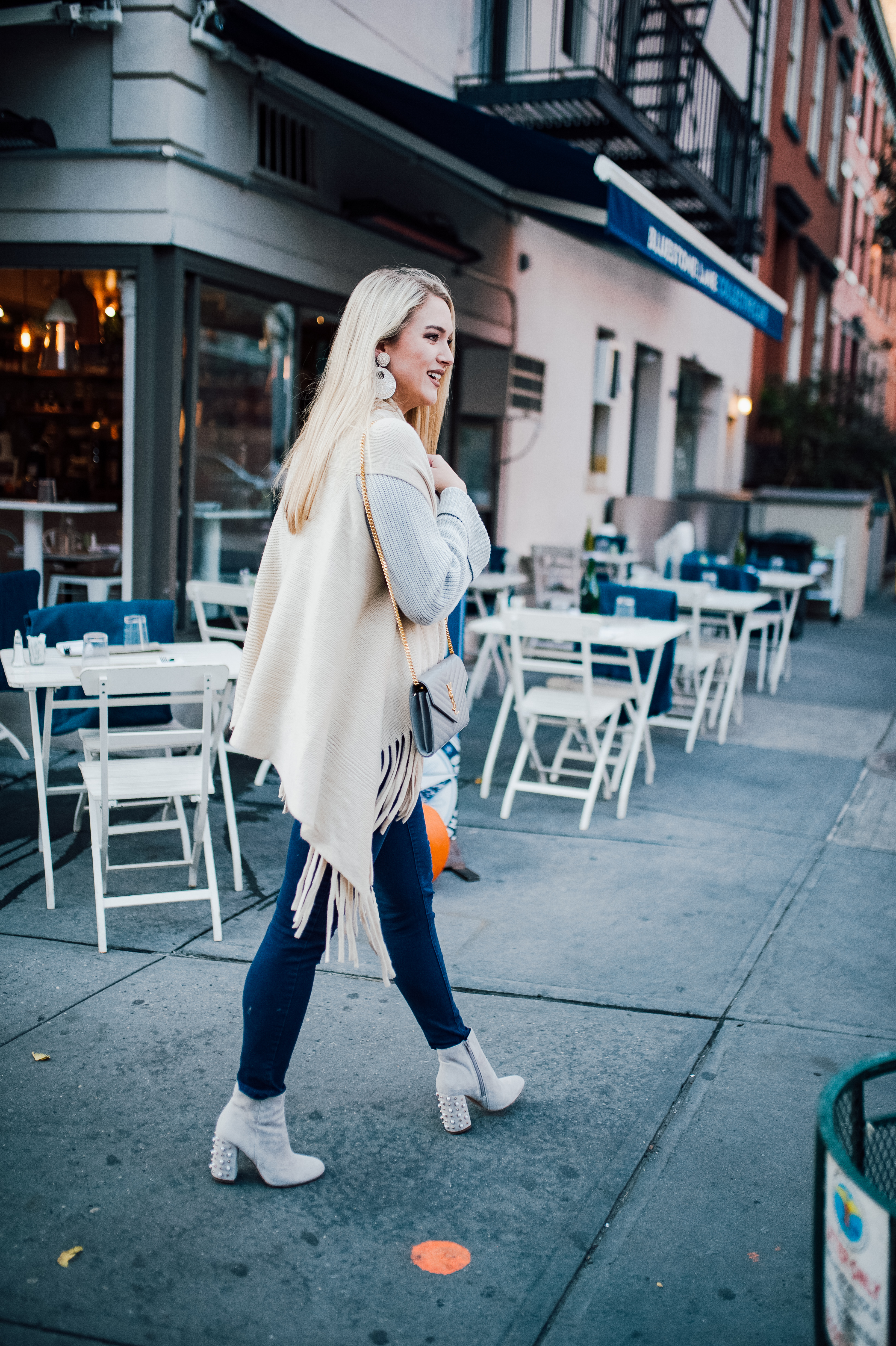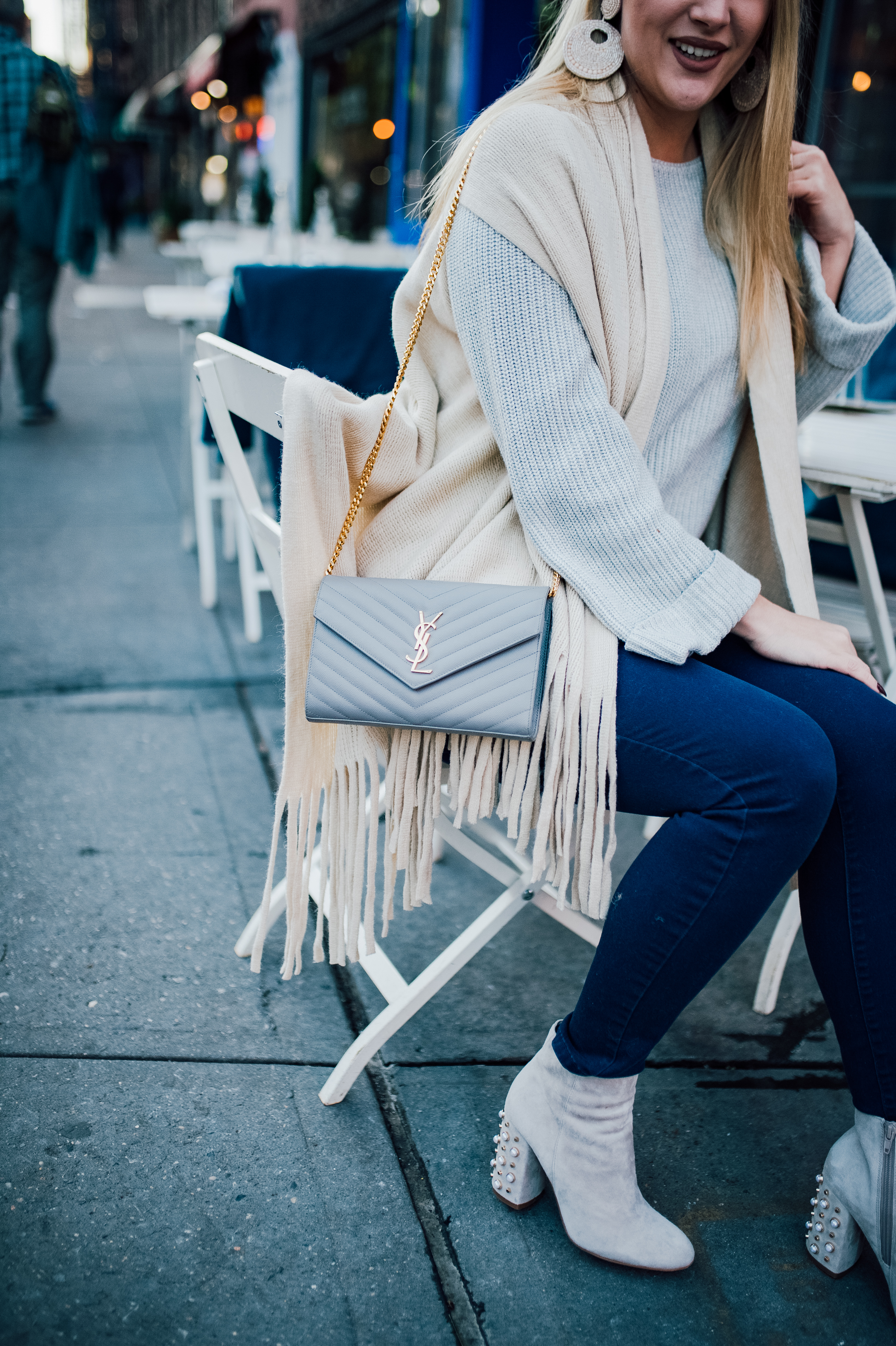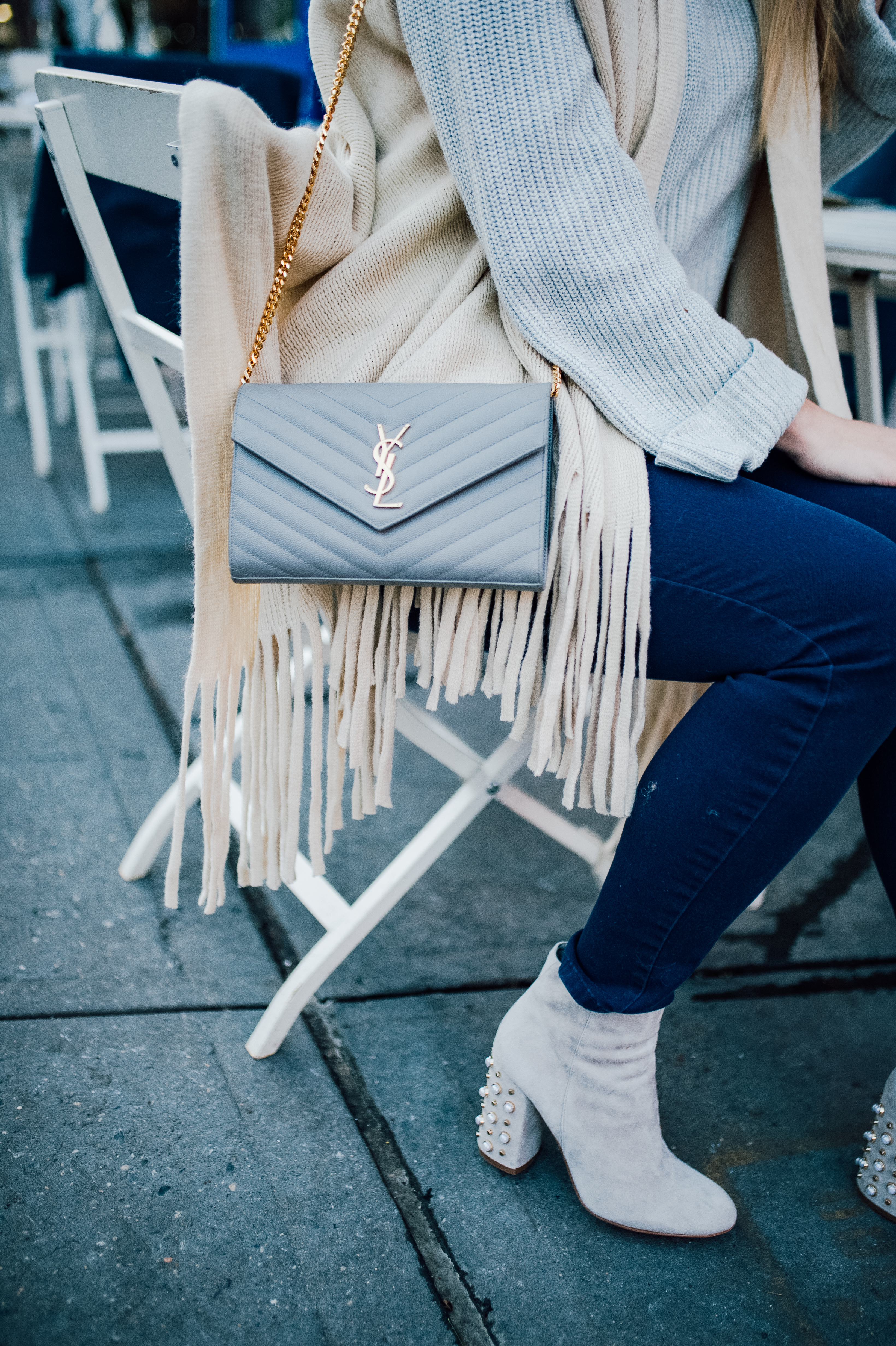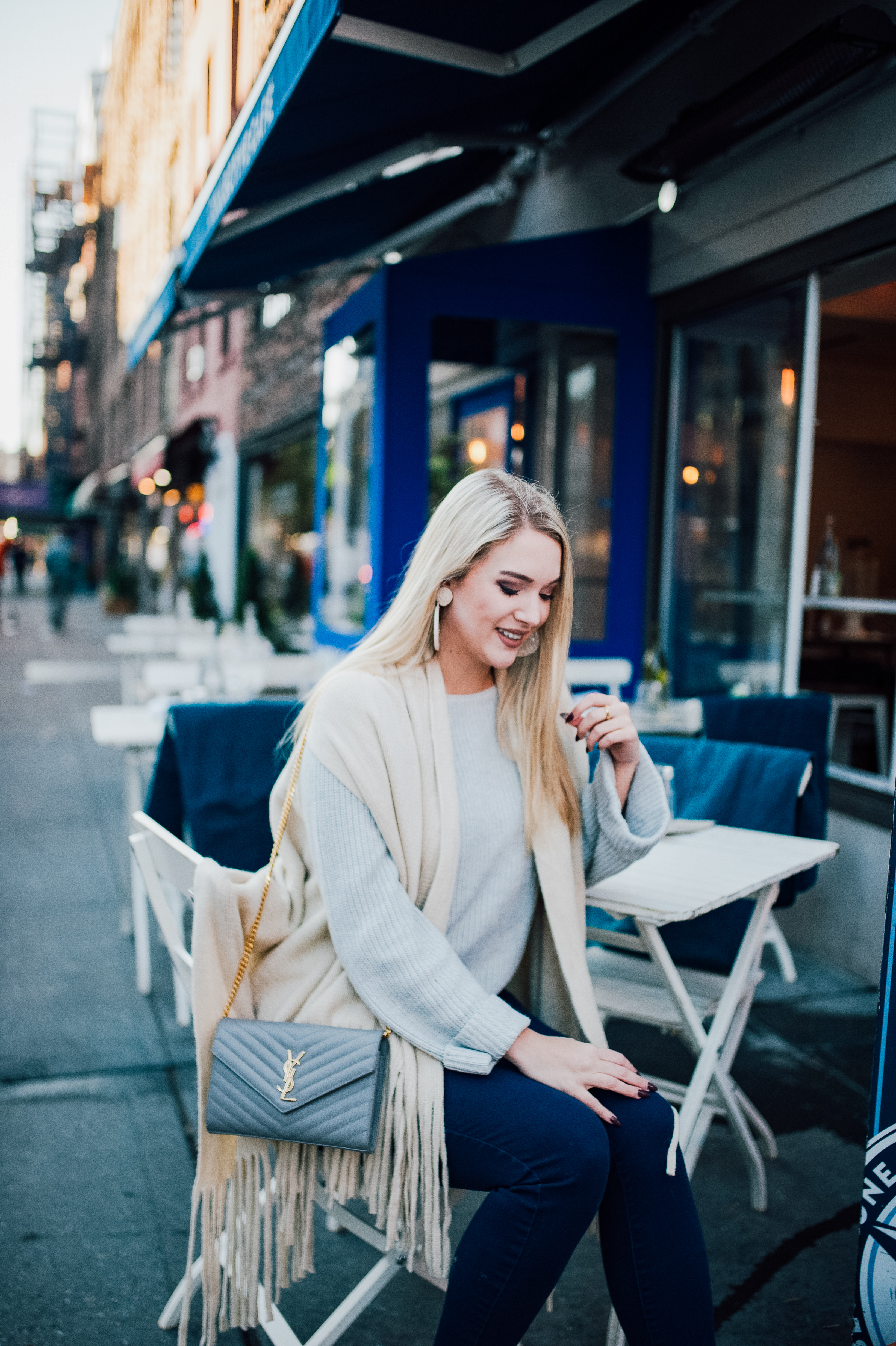 Happy Tuesday y'all! Wow does it feel like its been forever since I've been in the city! I had a great weekend in Tulsa for my good friends wedding, but getting back was such a pain! I ended up getting stuck in St. Louis and had to spend the night/go straight to work from an early am flight. Here's to hoping the rest of the week is calm enough since it started off so crazy!
Today I'm sharing a cozy layering look for these chillier days we've been having! I swear the city can't make up its mind between hot or cold lately. Today is in the 40's but yesterday was closer to the 70's! Insert simple outfits like this one. This sweater is the perfect shade of pale blue and has rolled sleeves so that it looks more laid back. You can pair it with jeans or a skirt like i did for one sidebar Sunday, and I'm going to snag it in more colors that's how much I love it! This fringe vest is under $25 and I picked it up from the new Nordstrom Rack location on 30th and 7th Ave during their preview about a week ago. The new location is insane! I like it more than the Union Square location because it's close to my work and is above ground. Every time my mom and I go into the underground stores we end up losing each other haha. This look is the perfect combination of shades of blue and neutrals. I added my favorite embellished booties to dress it up a bit, and I got so many compliments at work afterwards! What do y'all think? Have a great day and thanks for reading!