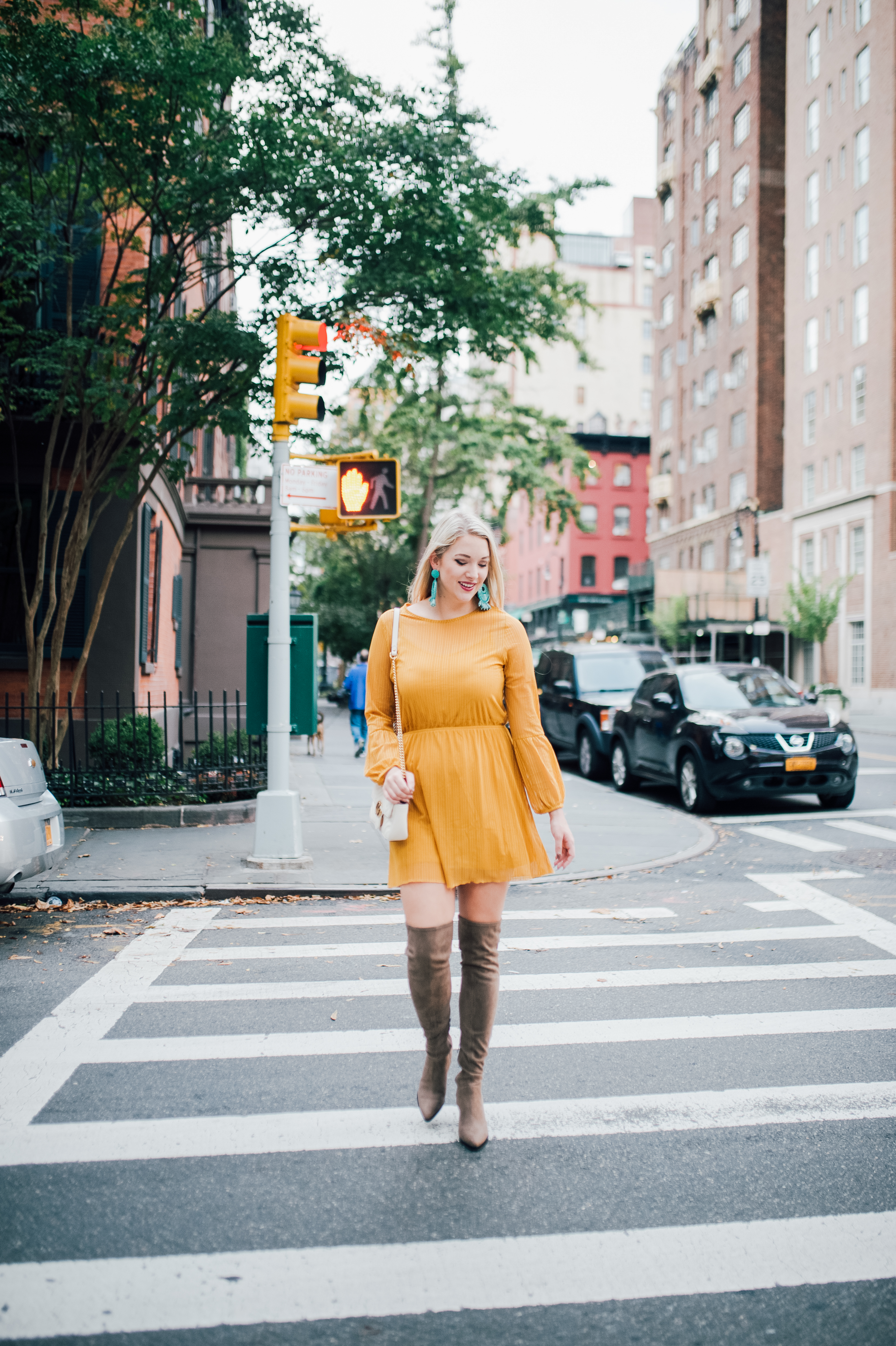 Dress // Earrings c/o Shopbop // Boots // Bag
Photos by Laurel Creative.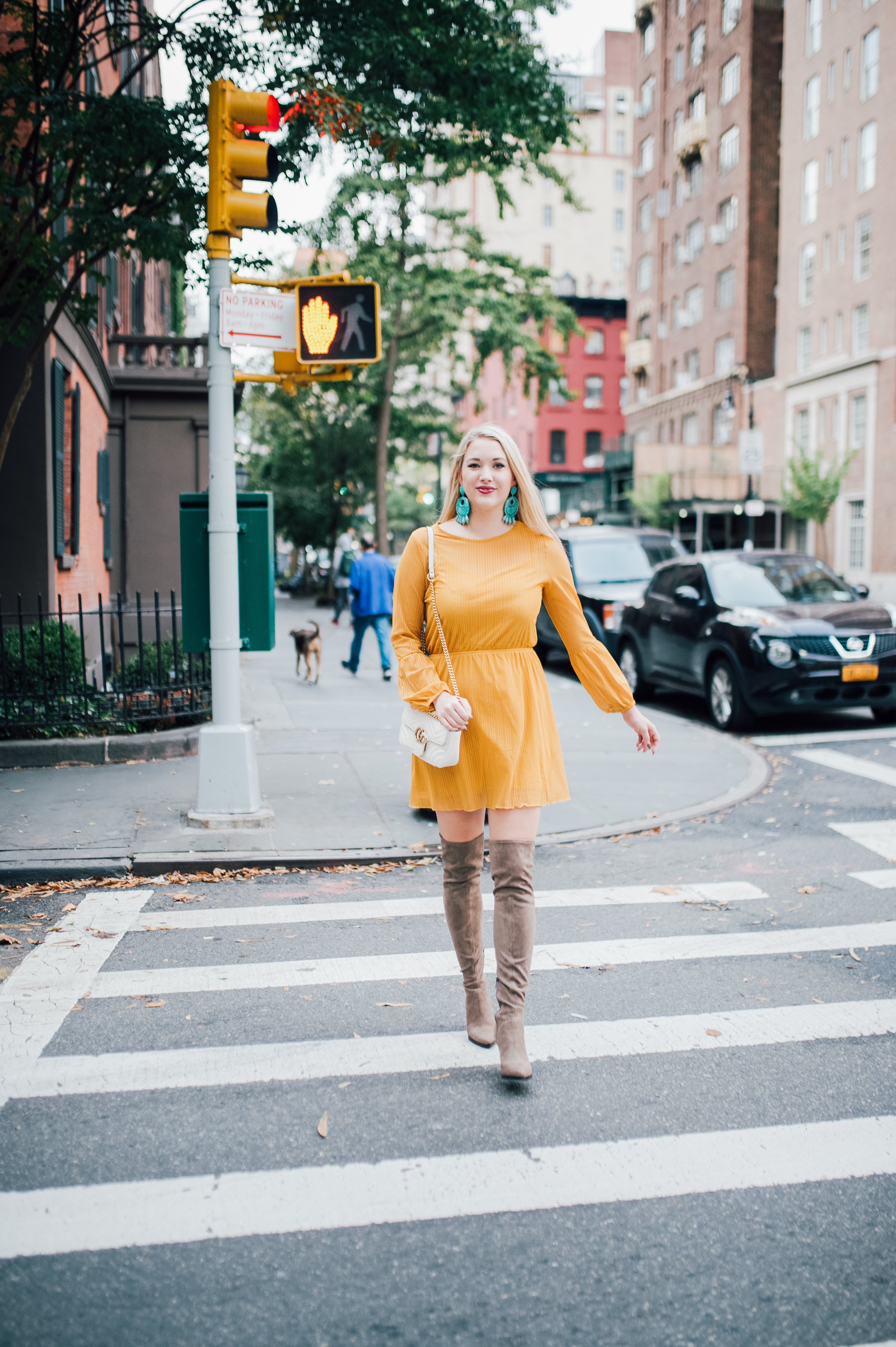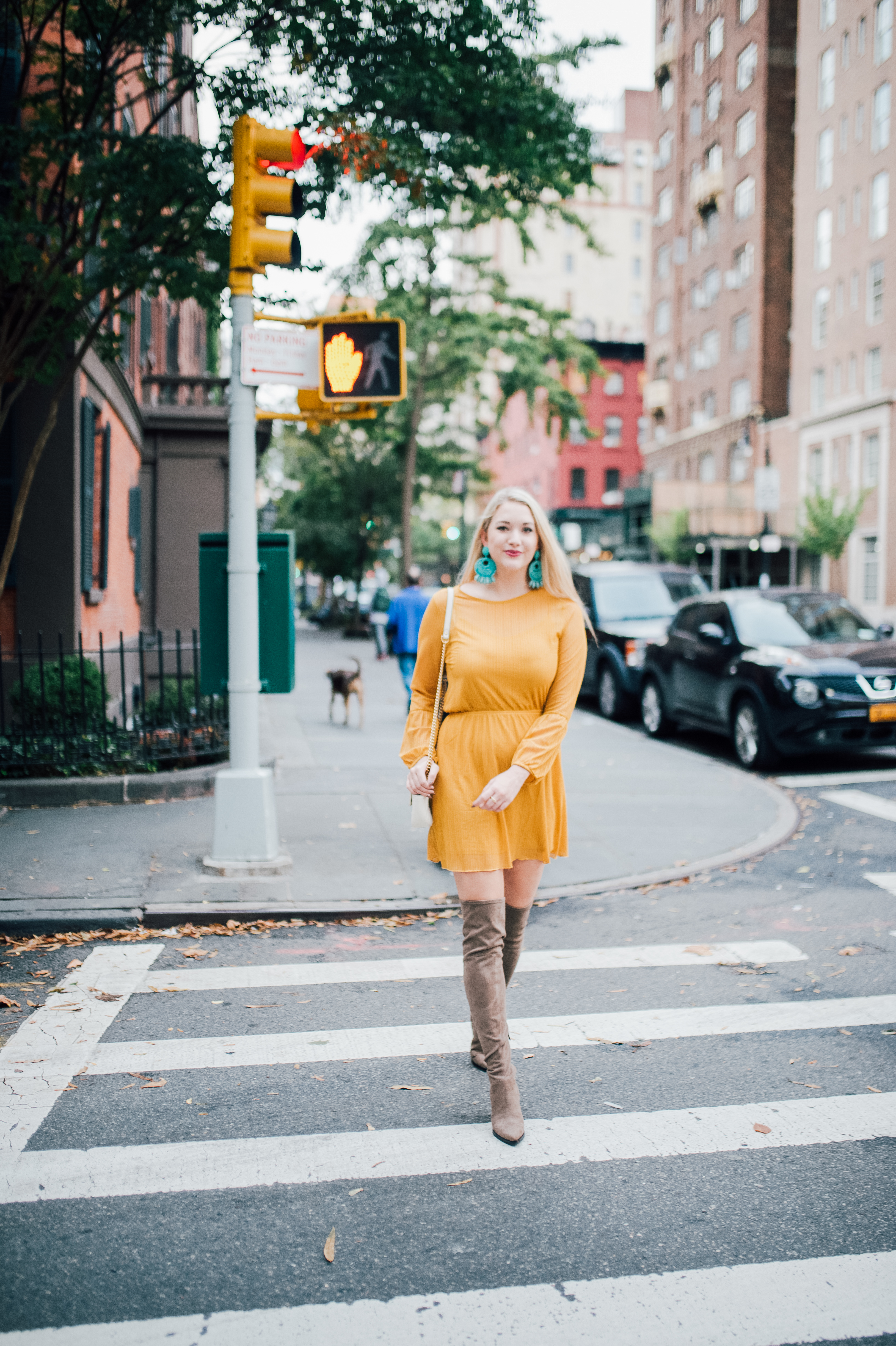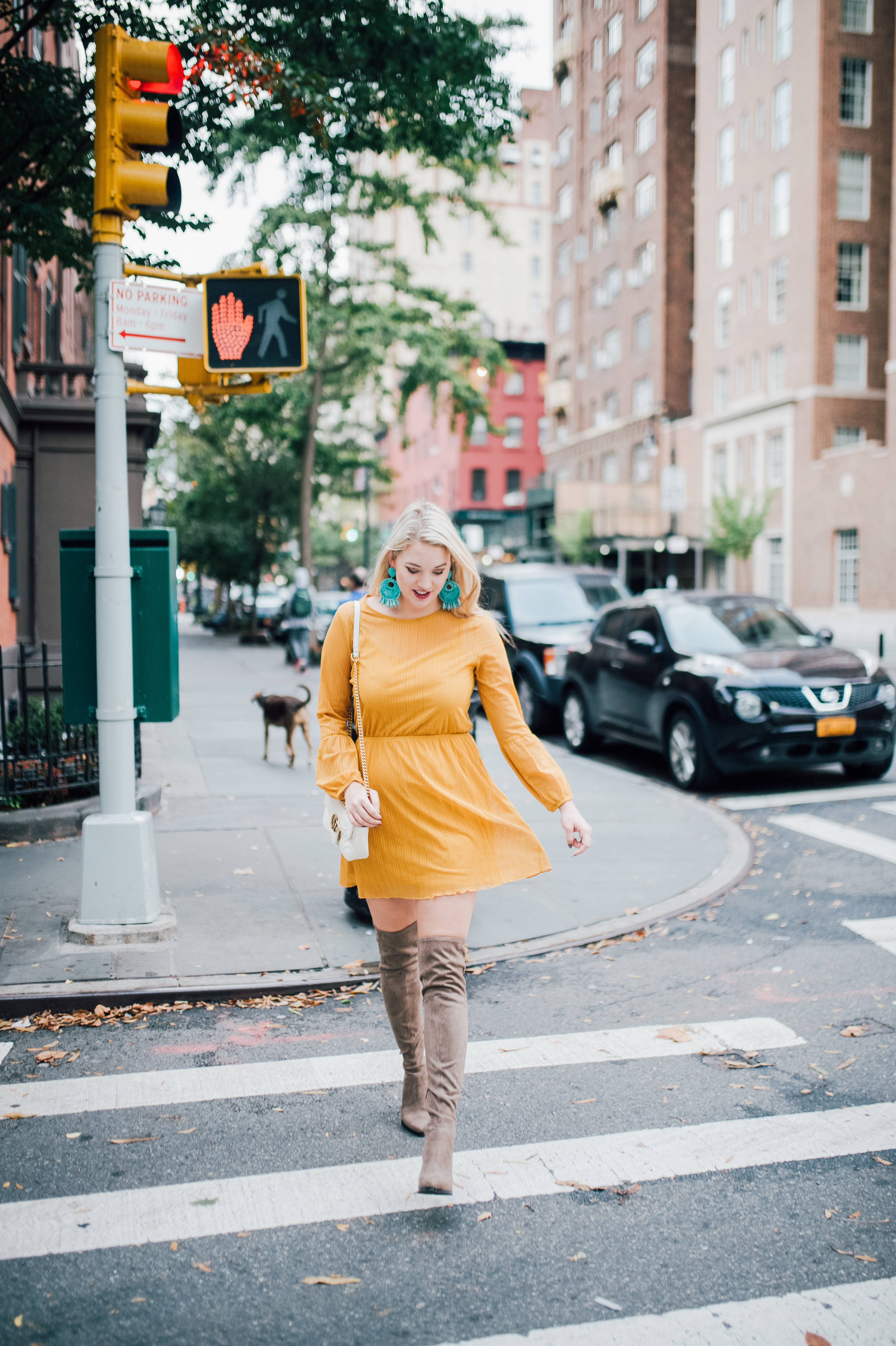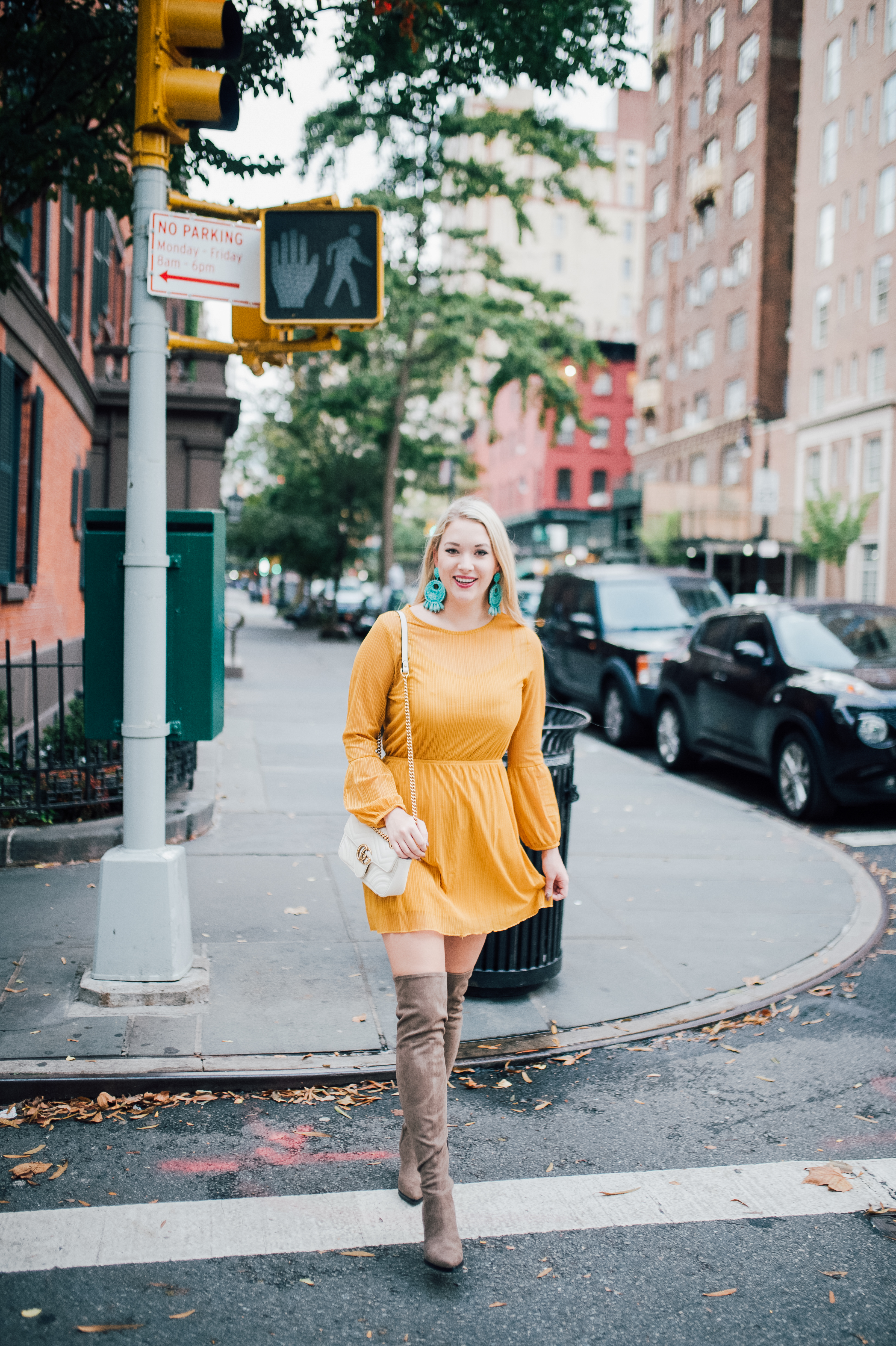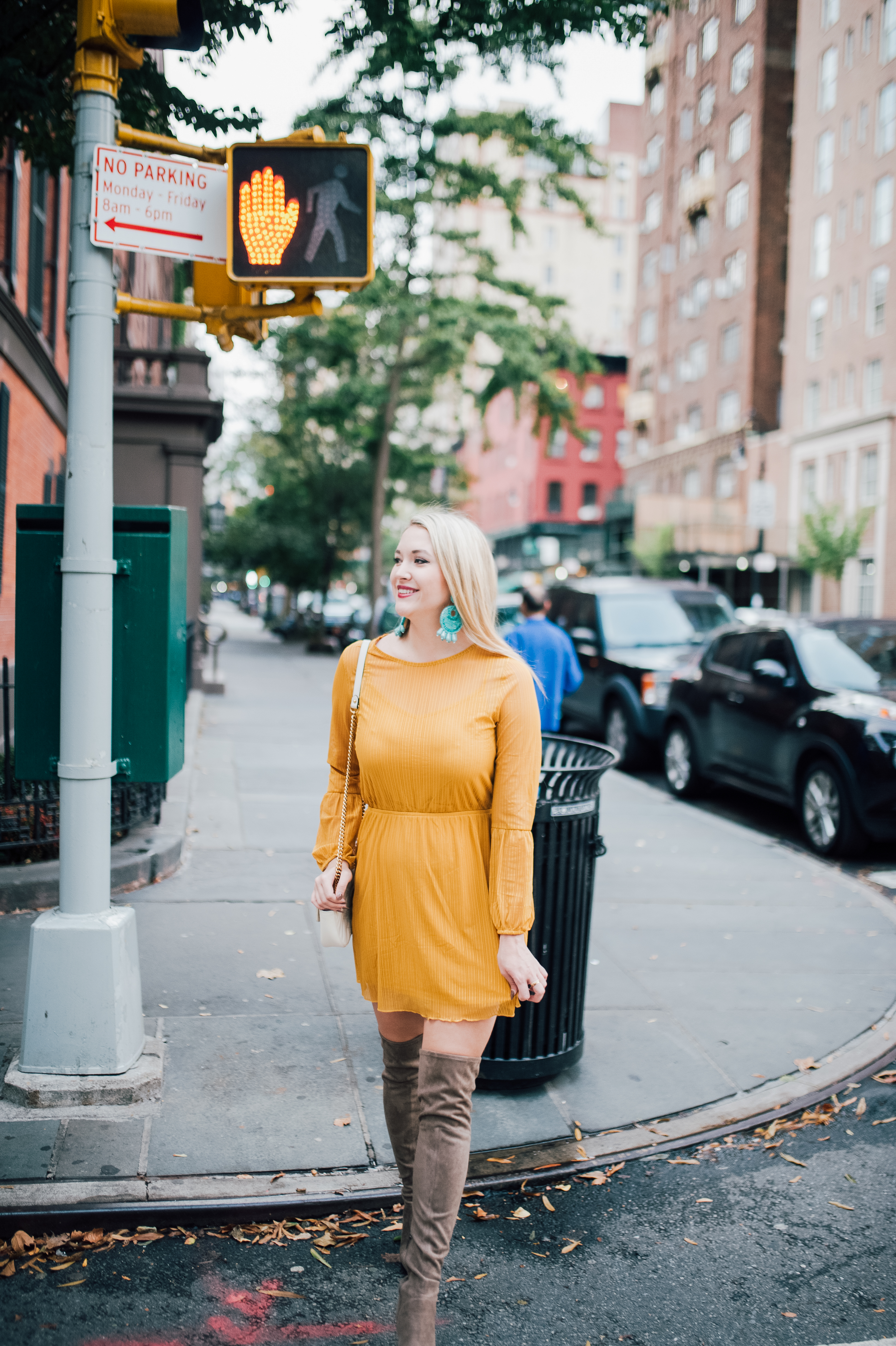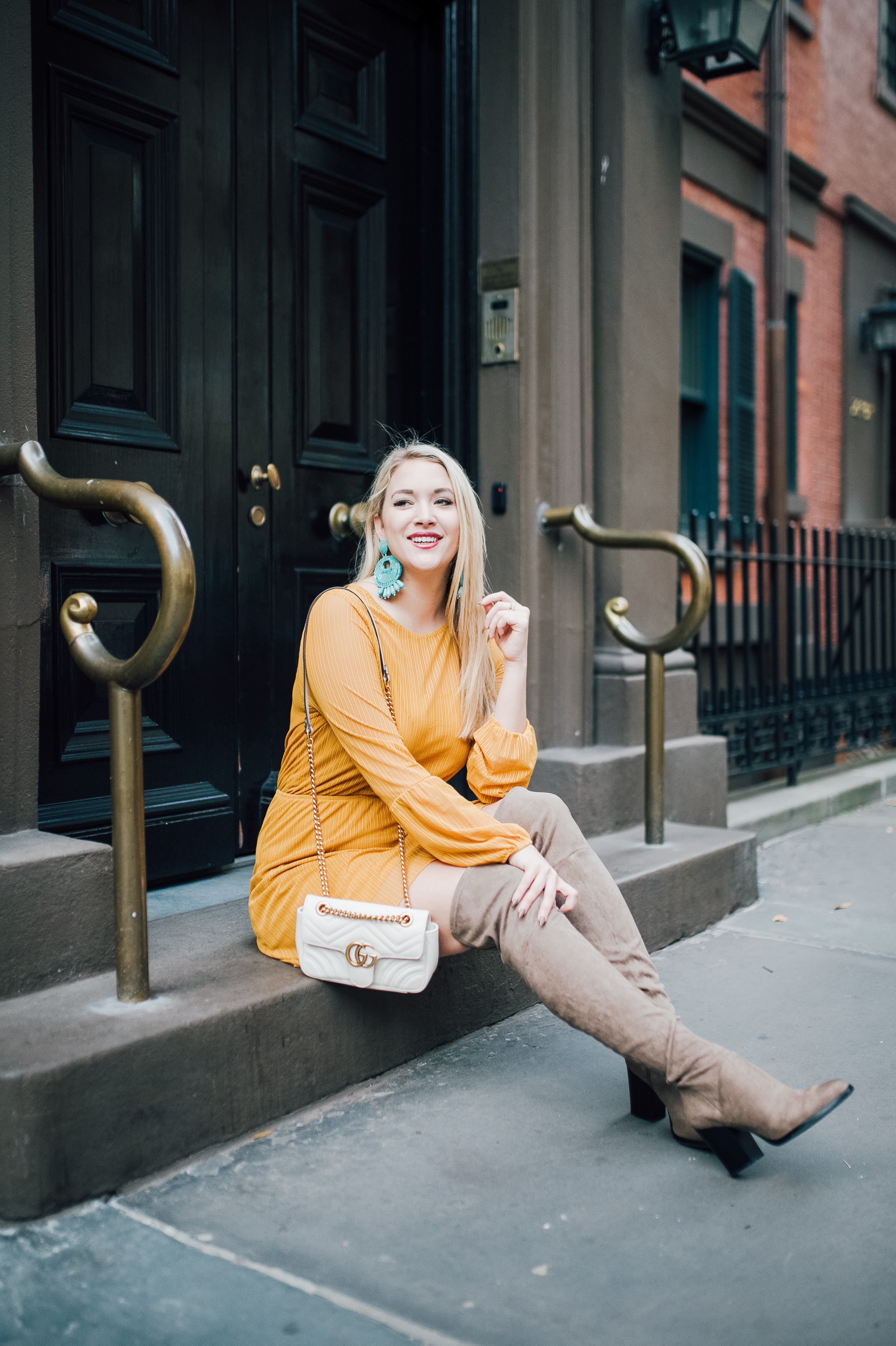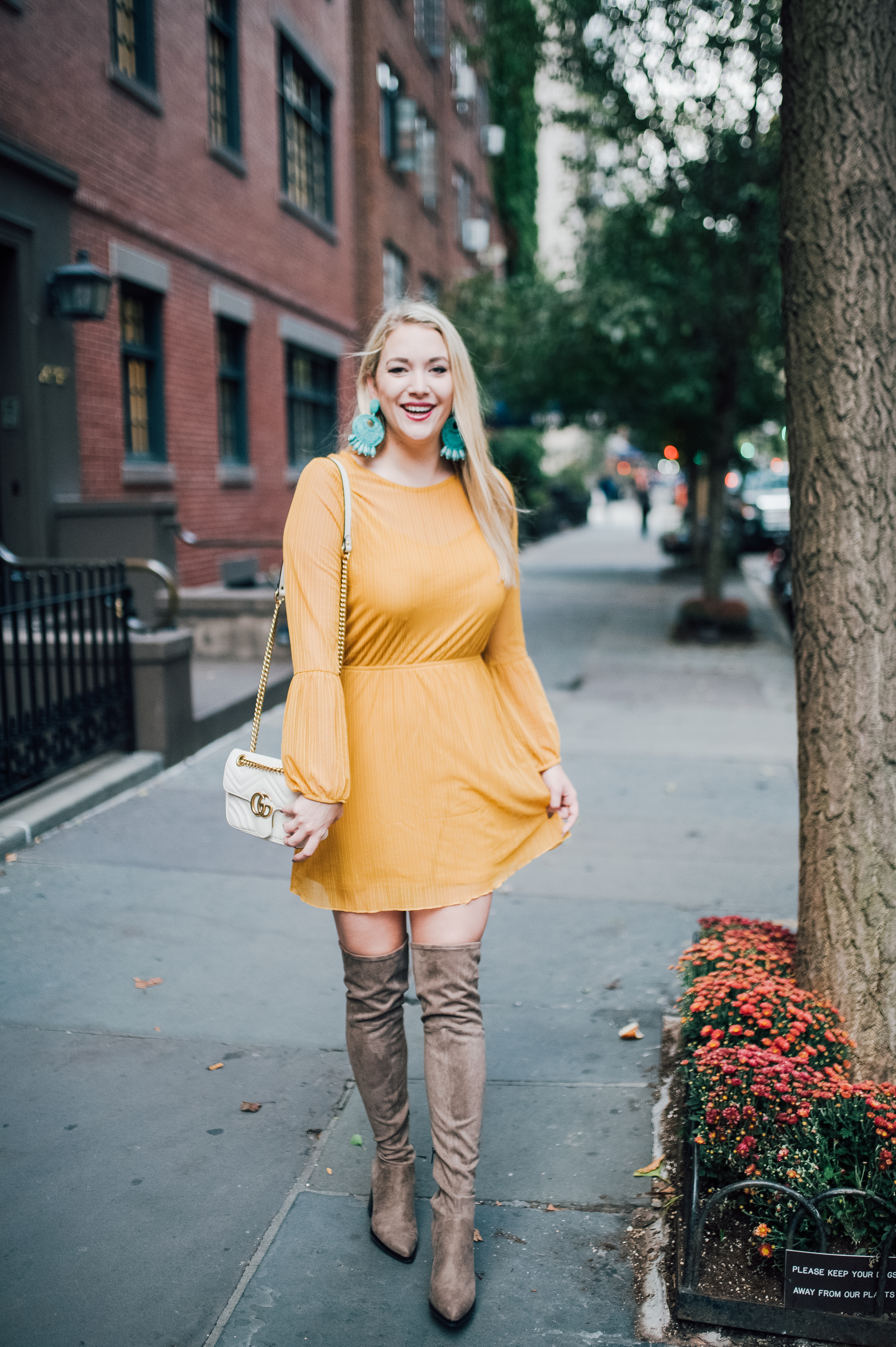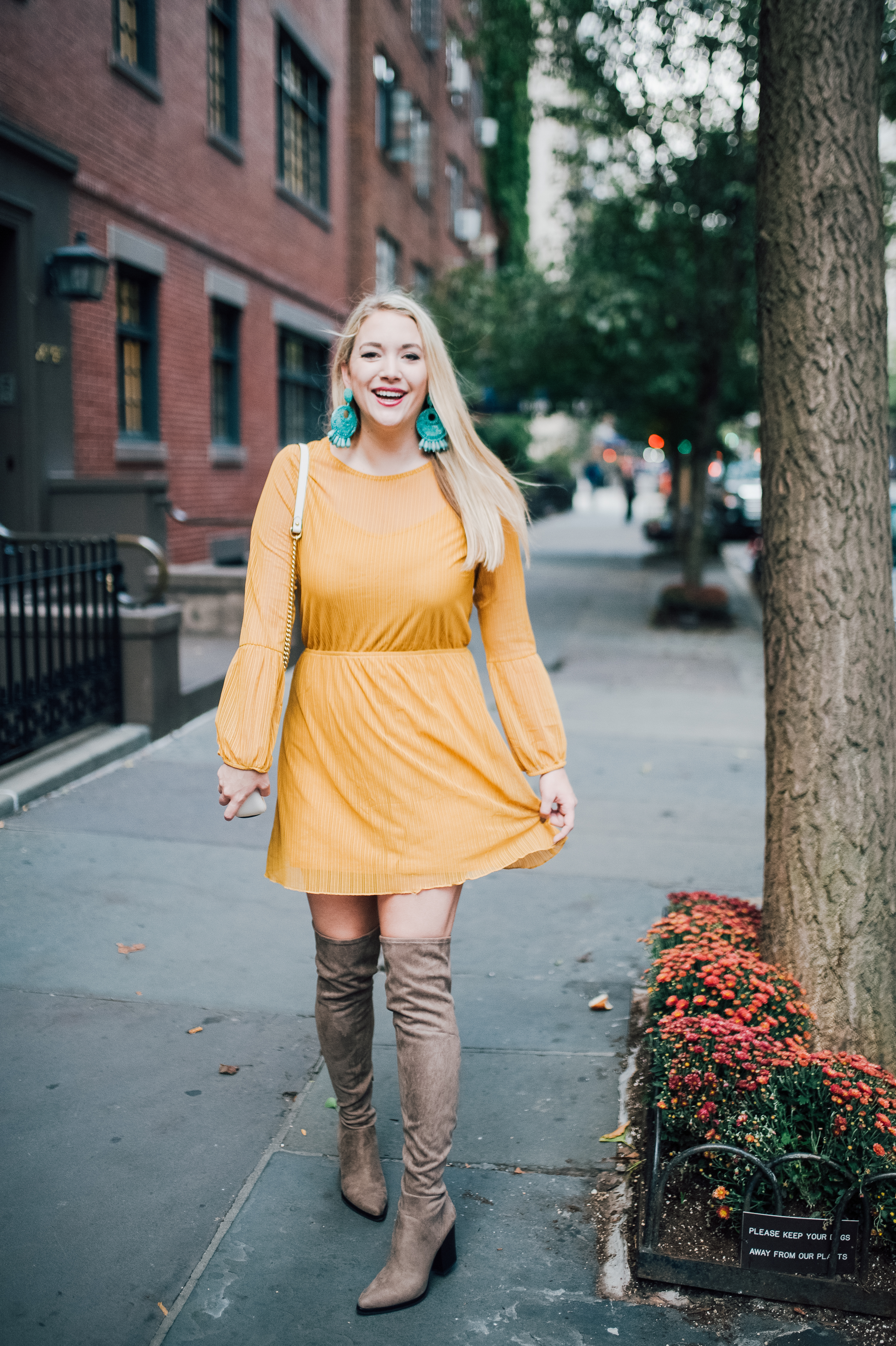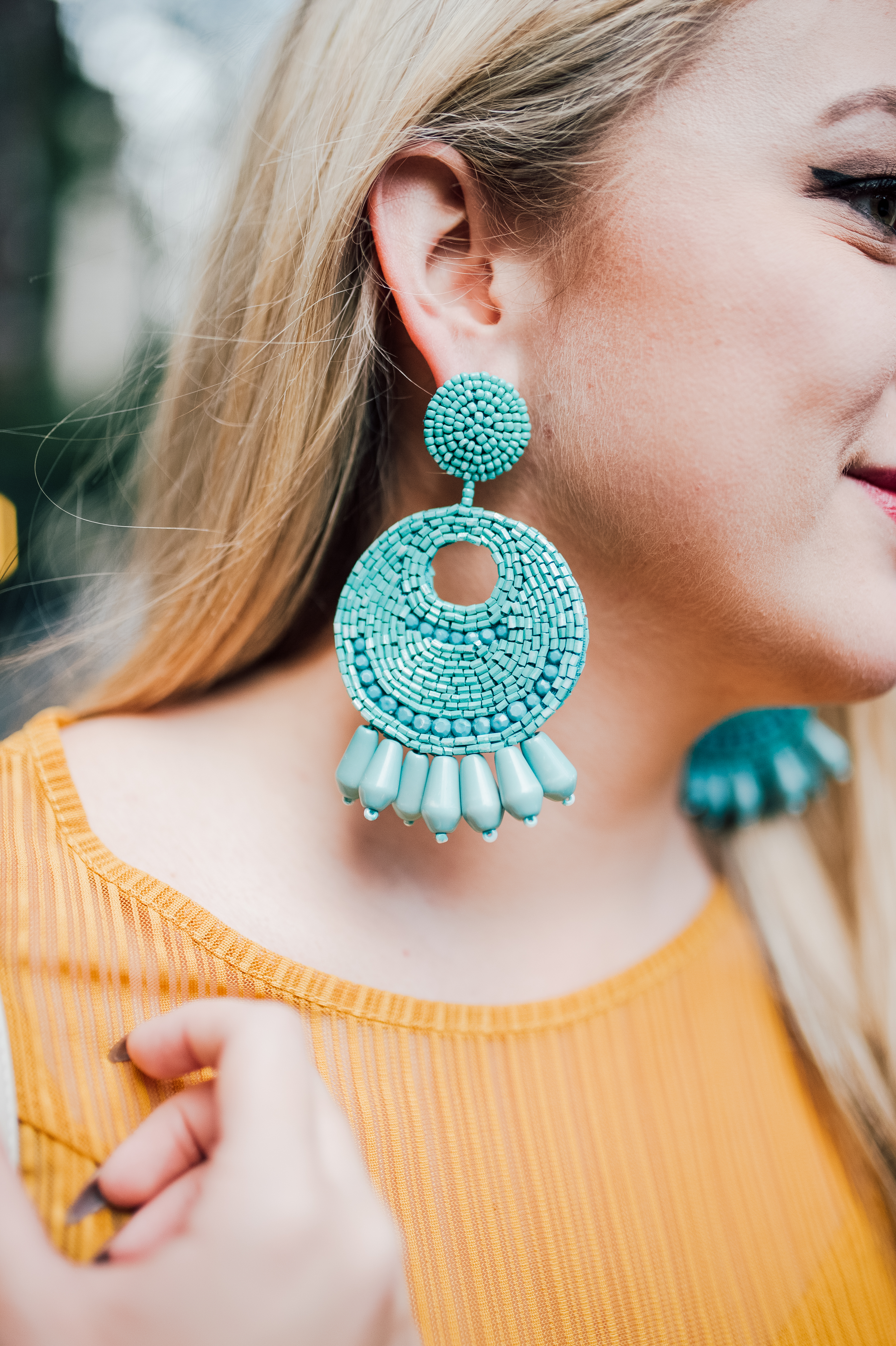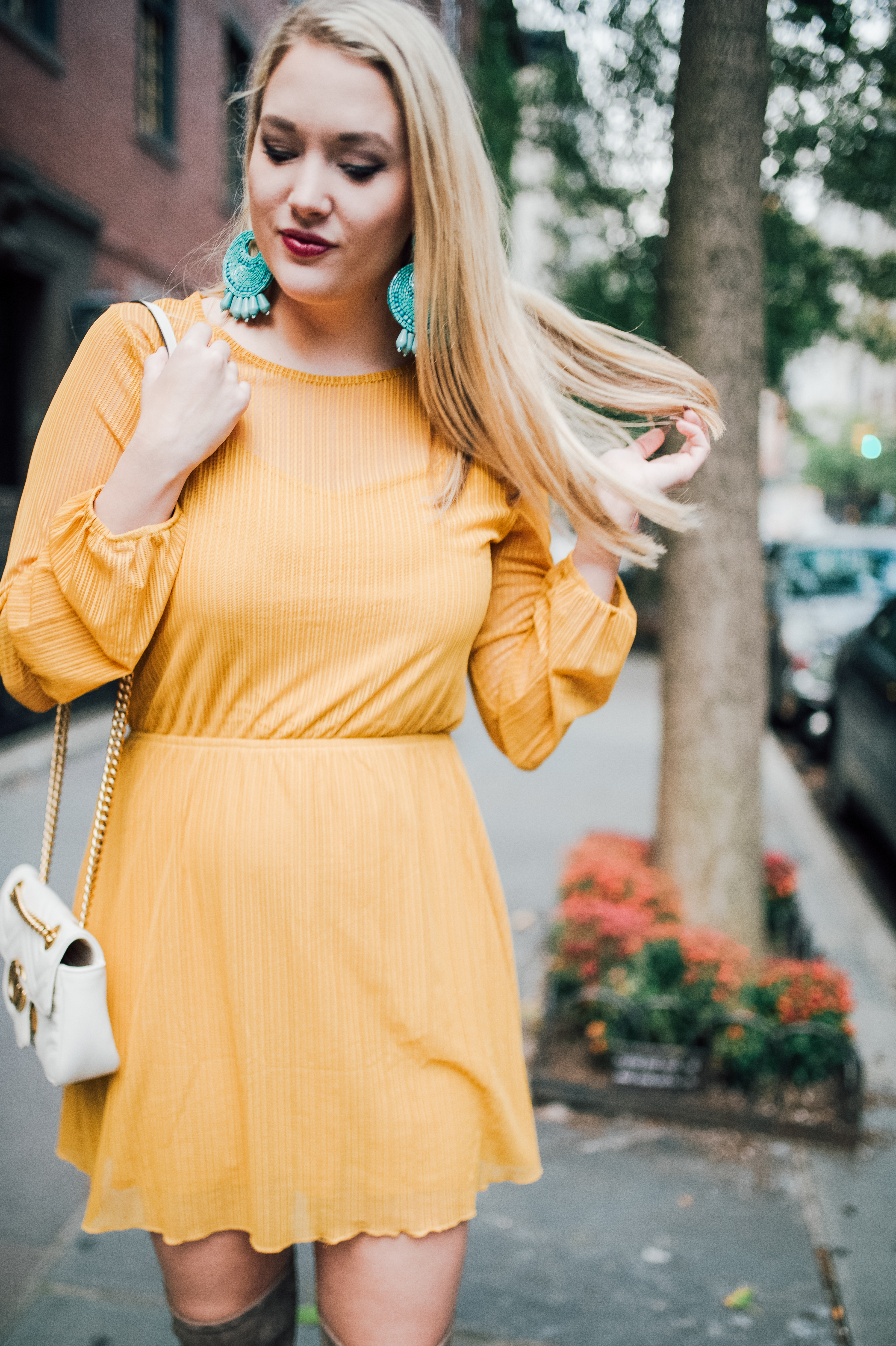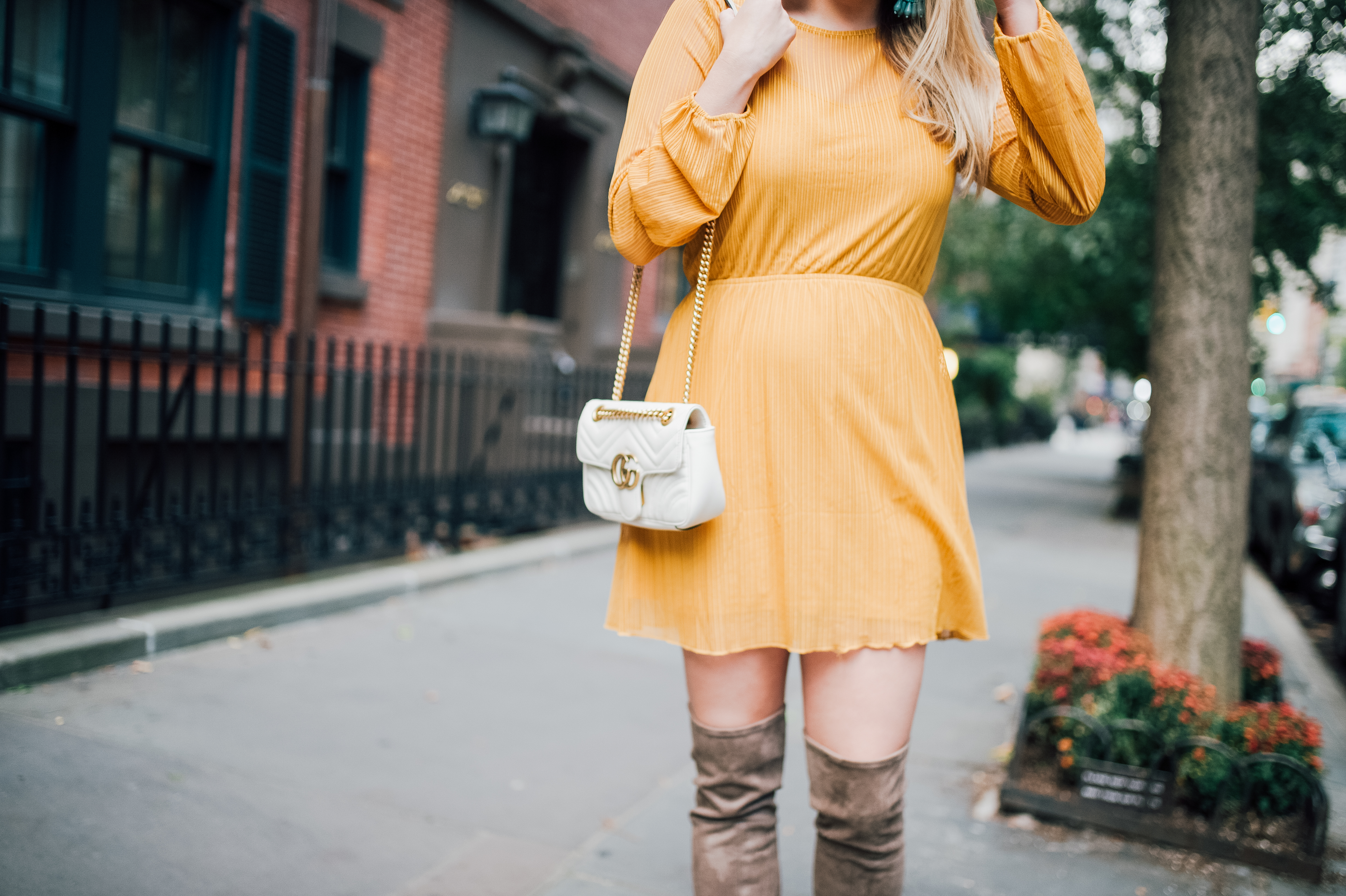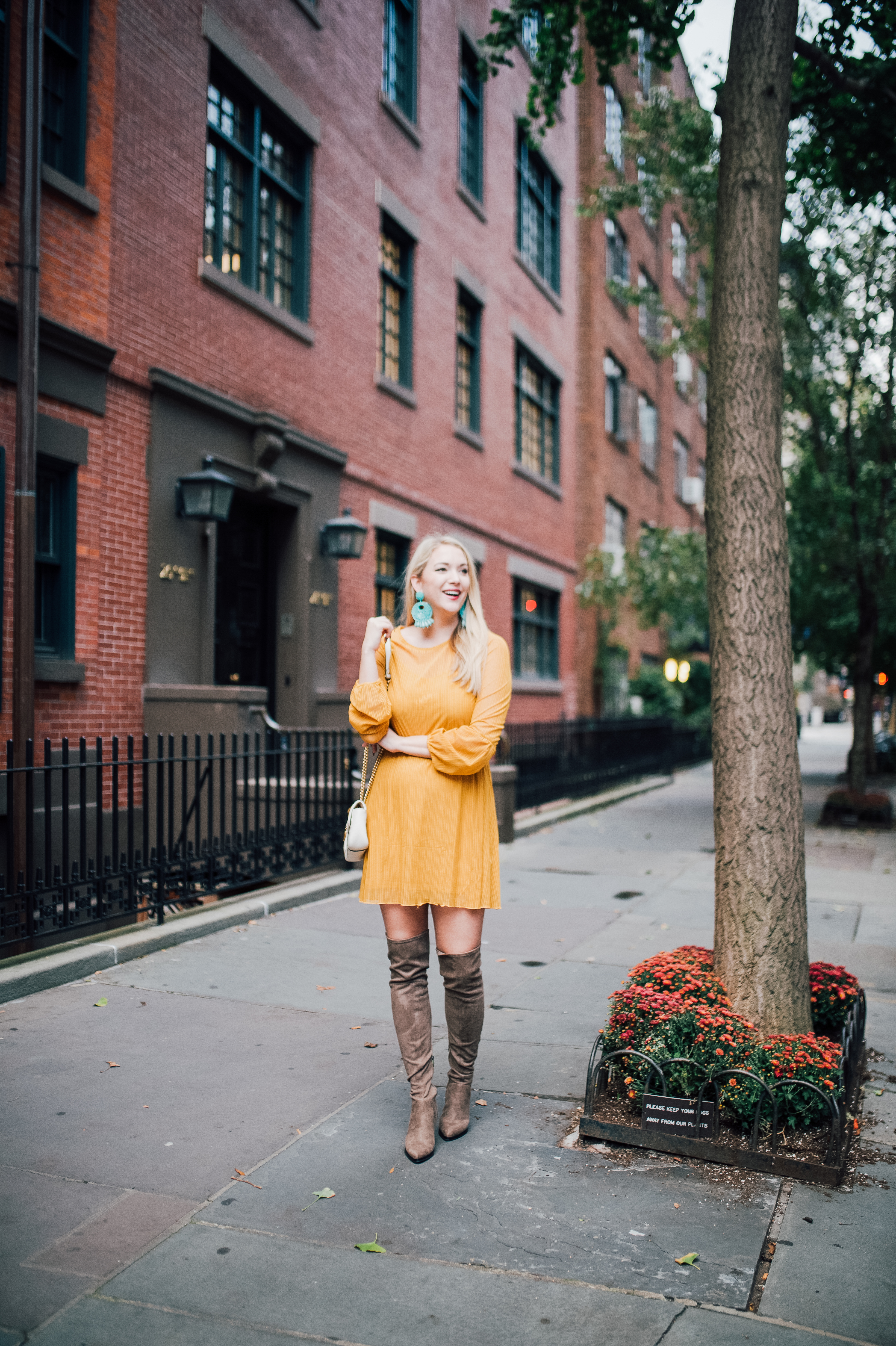 Happy Wednesday y'all and happy first day of November! What a week it has been with work and festivities. I feel like I'm still playing catch up from the weekend! I'm heading to Tulsa this weekend to watch one of my best friends get married, and am hoping to get all caught up by the time I leave on Friday, but we shall see!
Today I'm sharing one of my favorite ways to bring color into fall. I feel like fall can be so gloomy with grey days, and I love keeping my wardrobe just as bright as I do in the summer. One of the easiest ways to stay colorful is by investing in great pieces, like this mustard yellow dress. I feel like mustard yellow is the perfect fall shade, along with rust and burgundy. It matches the early leaves when they begin to change colors, and looks good on pretty much anyone! Another easy way to keep your wardrobe bright is accessories. I know turquoise isn't exactly a fall color, but these earrings are so fun and a great staple piece! What do y'all think? Have a great day and thanks for reading!
More Mustard Yellow Dresses for Fall