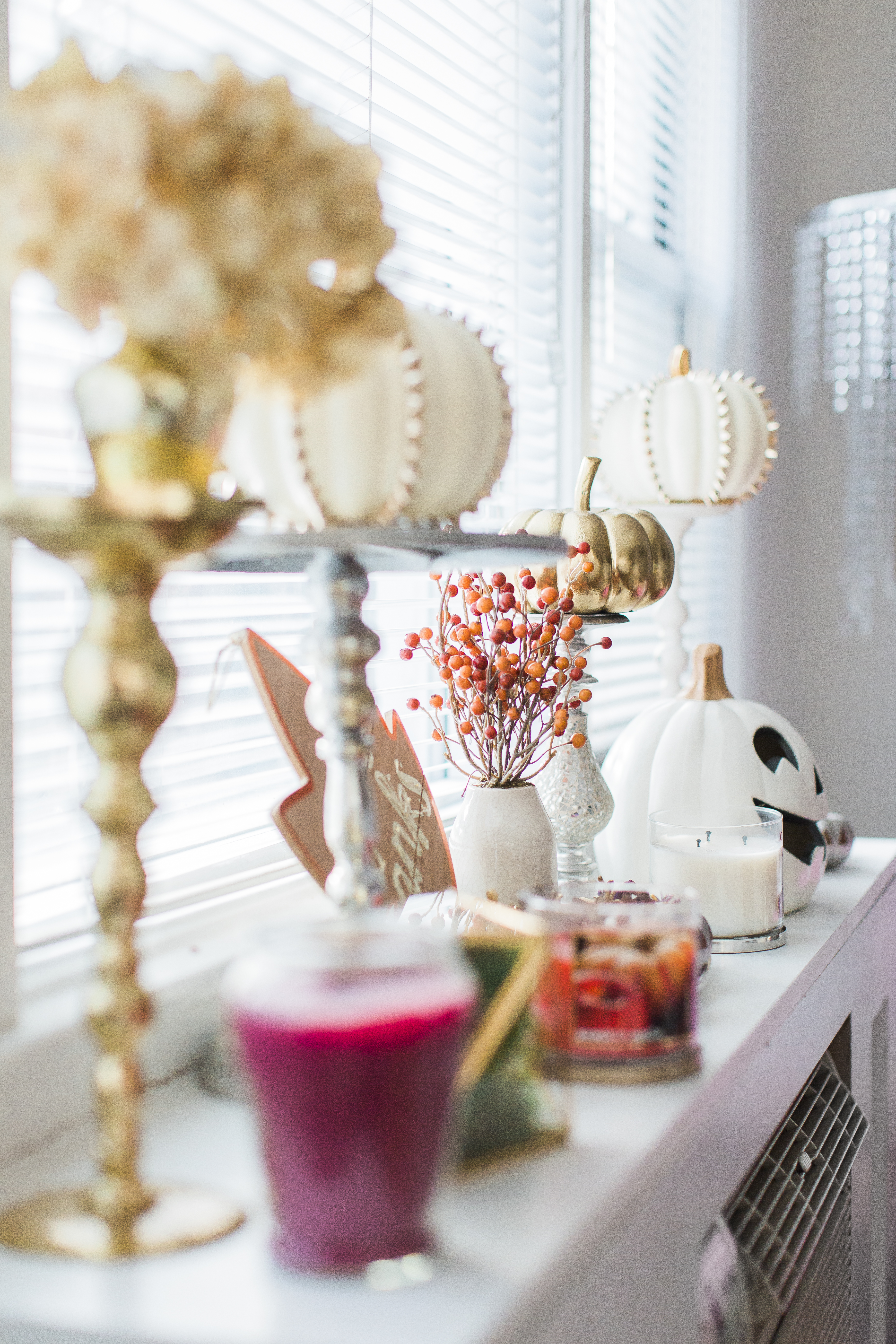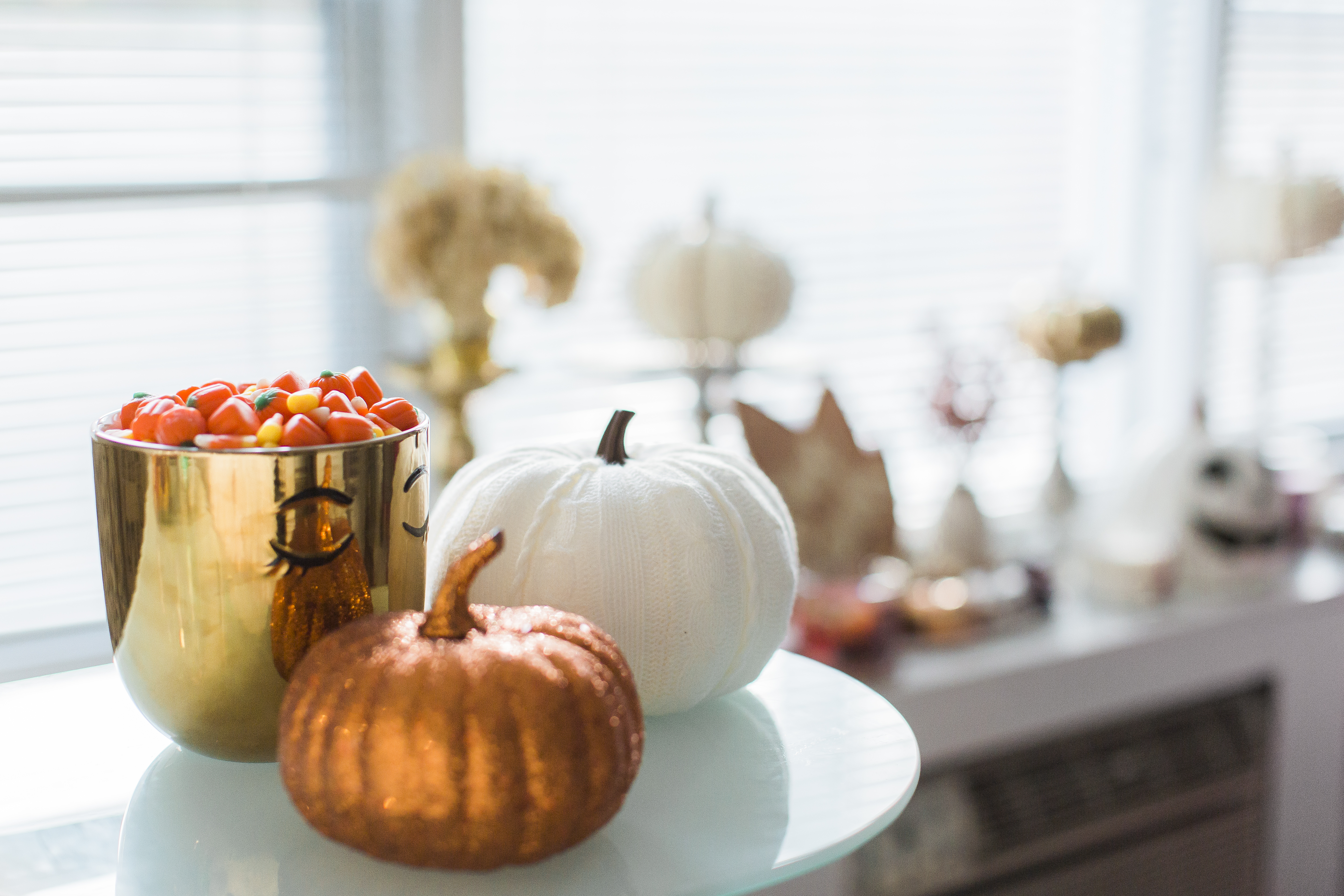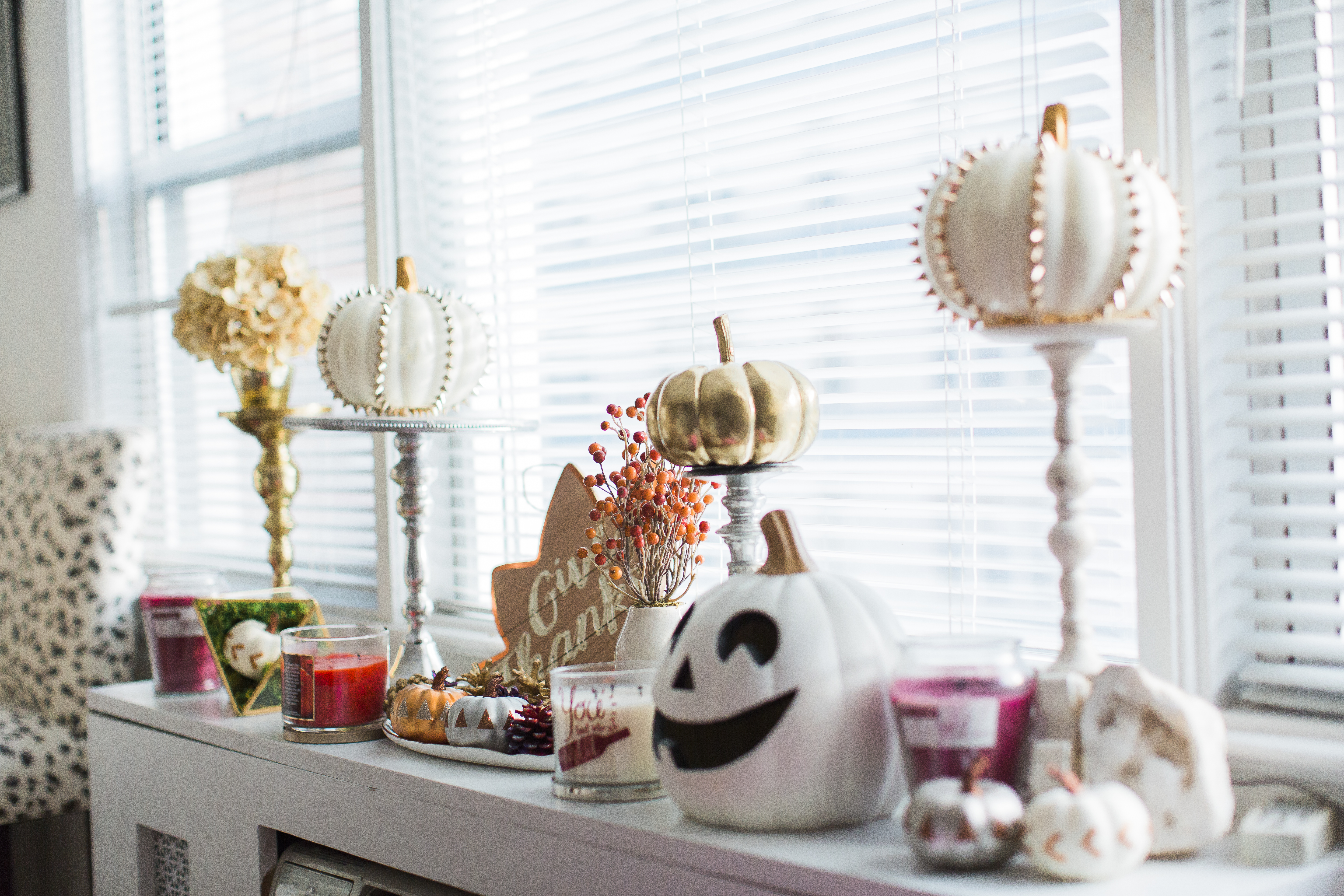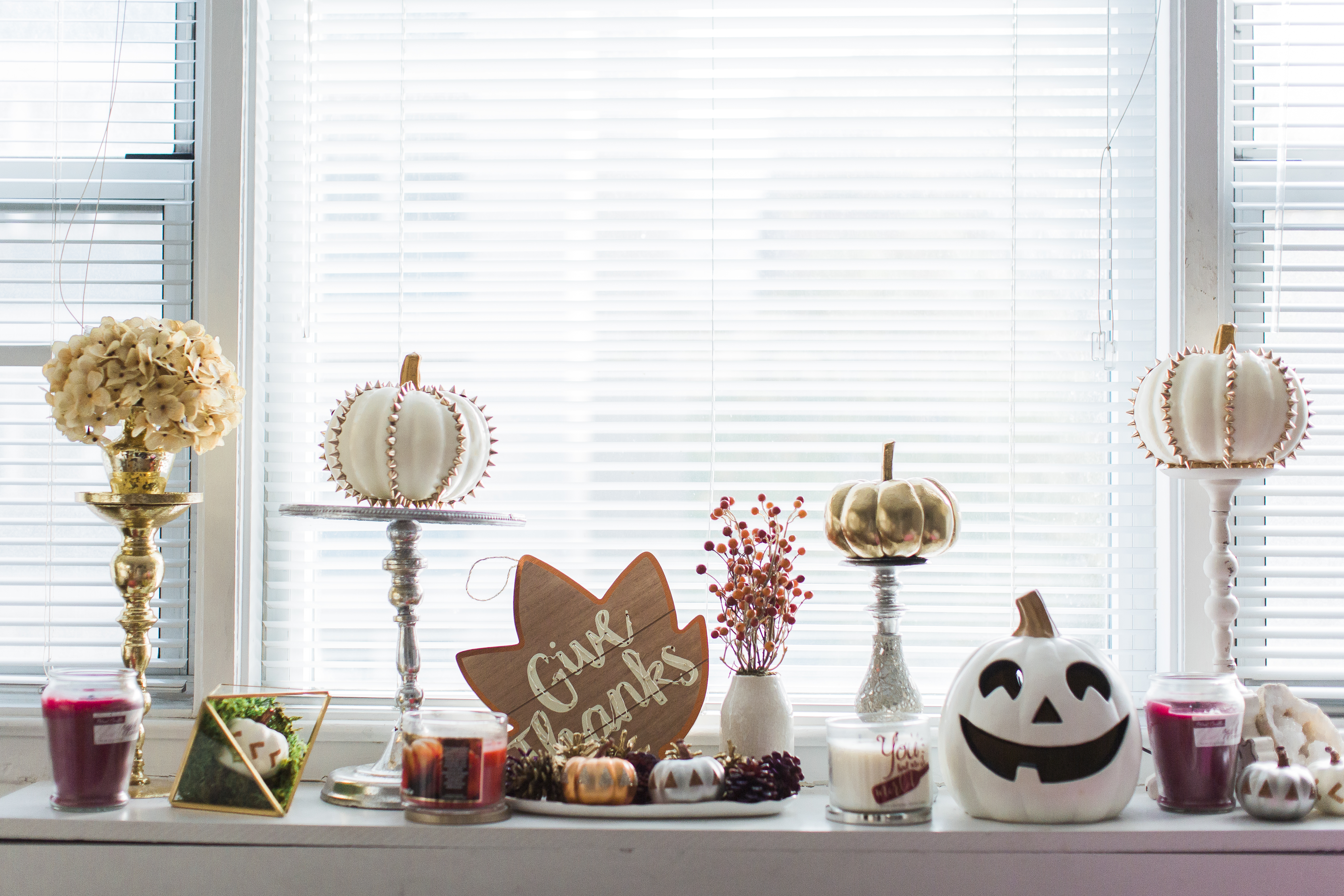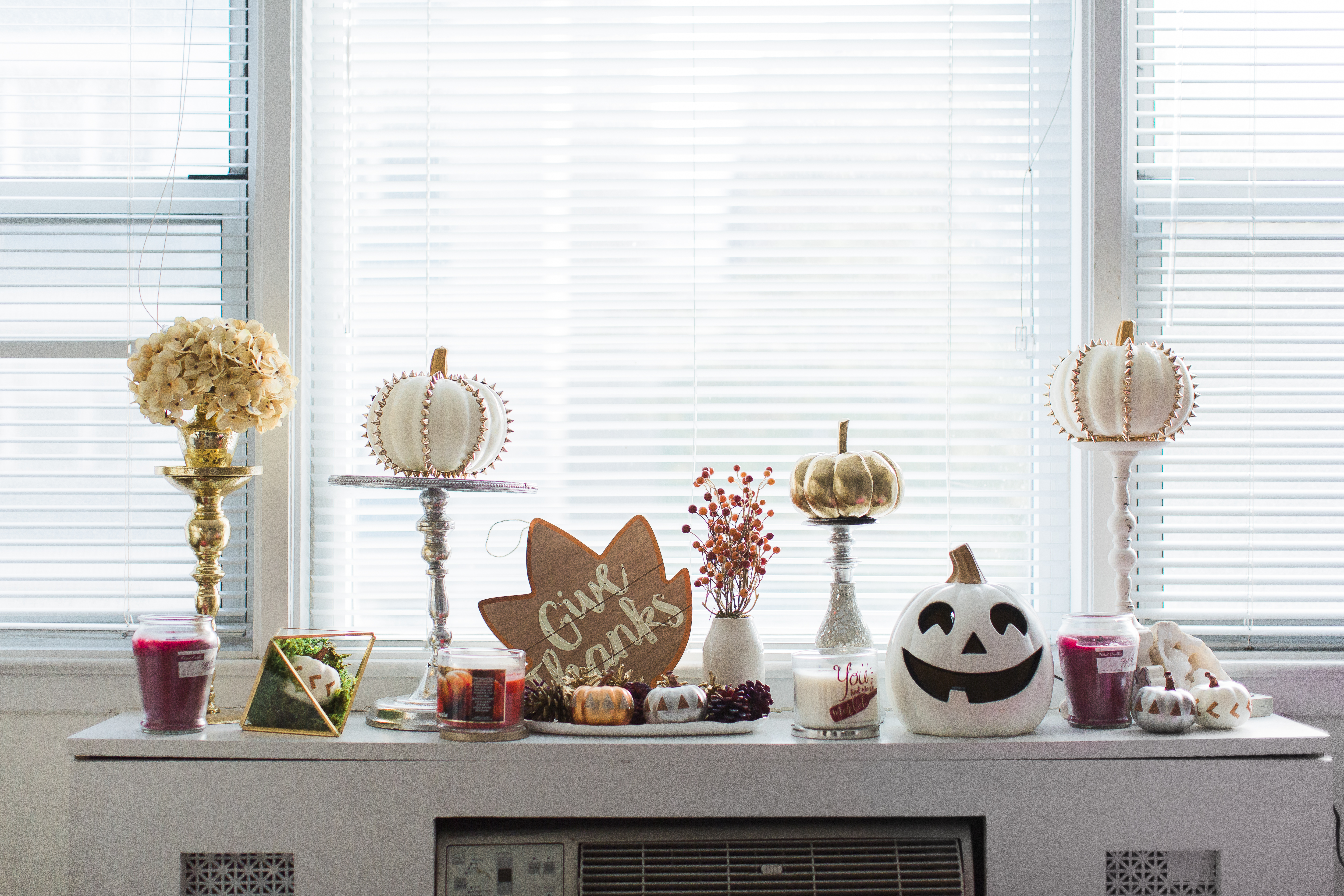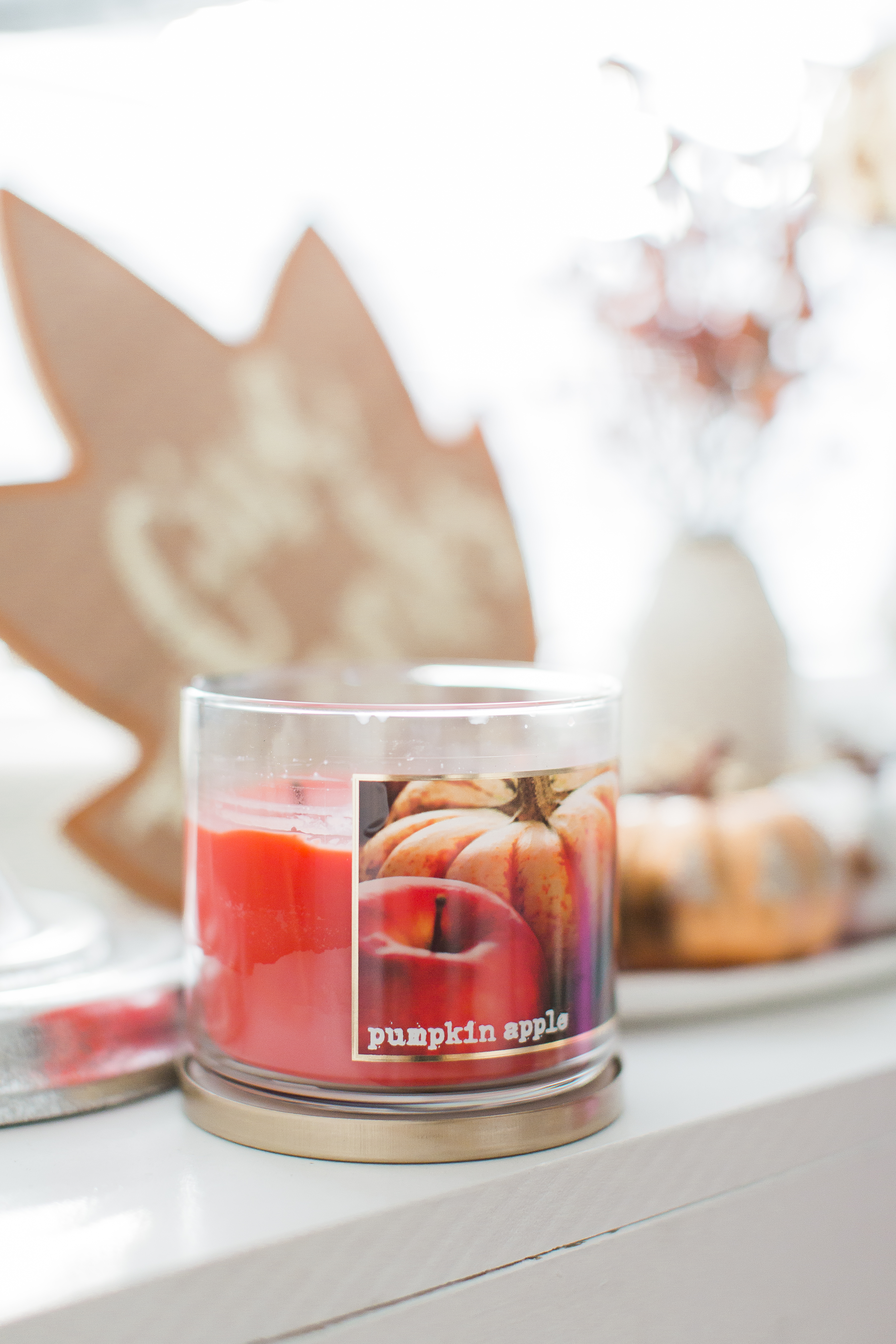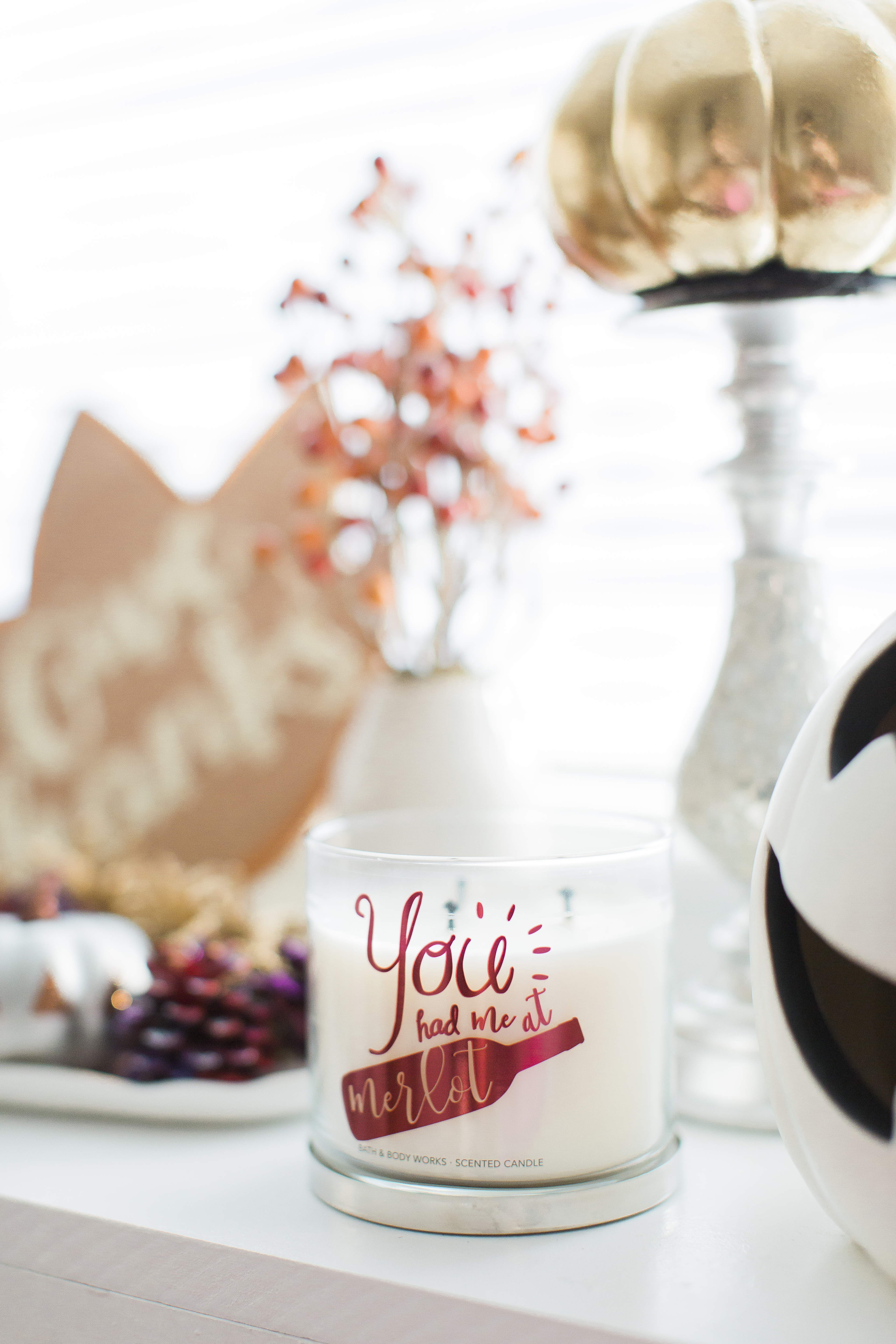 Happy Thursday y'all! I can't believe it's already Thursday, this week has just flown by! I wanted to share my fall apartment decor (aka mainly my mantle) since I shared my Halloween Bar Cart last week! I fully intent to bust out the Christmas tree on Monday, full disclosure, but knew I wanted to decorate more for fall this year than I did last.
When it comes to decorating a small space, like a one bedroom NYC apartment, I find it's best to utilize the spaces you have. One of my biggest/most favorite ways to do so is by decorating my "mantle," or more accurately my weird, giant, eyesore that hides my AC unit. It works great as a make-shift fire place and has the room feeling festive with just a couple of elements. This year I played with levels by adding candlesticks and cake stands, and placing pumpkins and fall flowers on top of them. I still used my studded pumpkins from last year, but also invested in a gold pumpkin and this cute light up leaf that says "Give Thanks."
An easy way to add fall feels into your apartment is by grabbing some fall candles and using them as decor. These ones from Bath and Body Works already have fall themed items on the container like pumpkins, but even just the fall colors of the candles tie the decorations together. My personal favorite is definitely the "You Had Me At Merlot," candle, and I may have gone a little overboard when I ordered these! What do y'all think? Have a great day and thanks for reading!