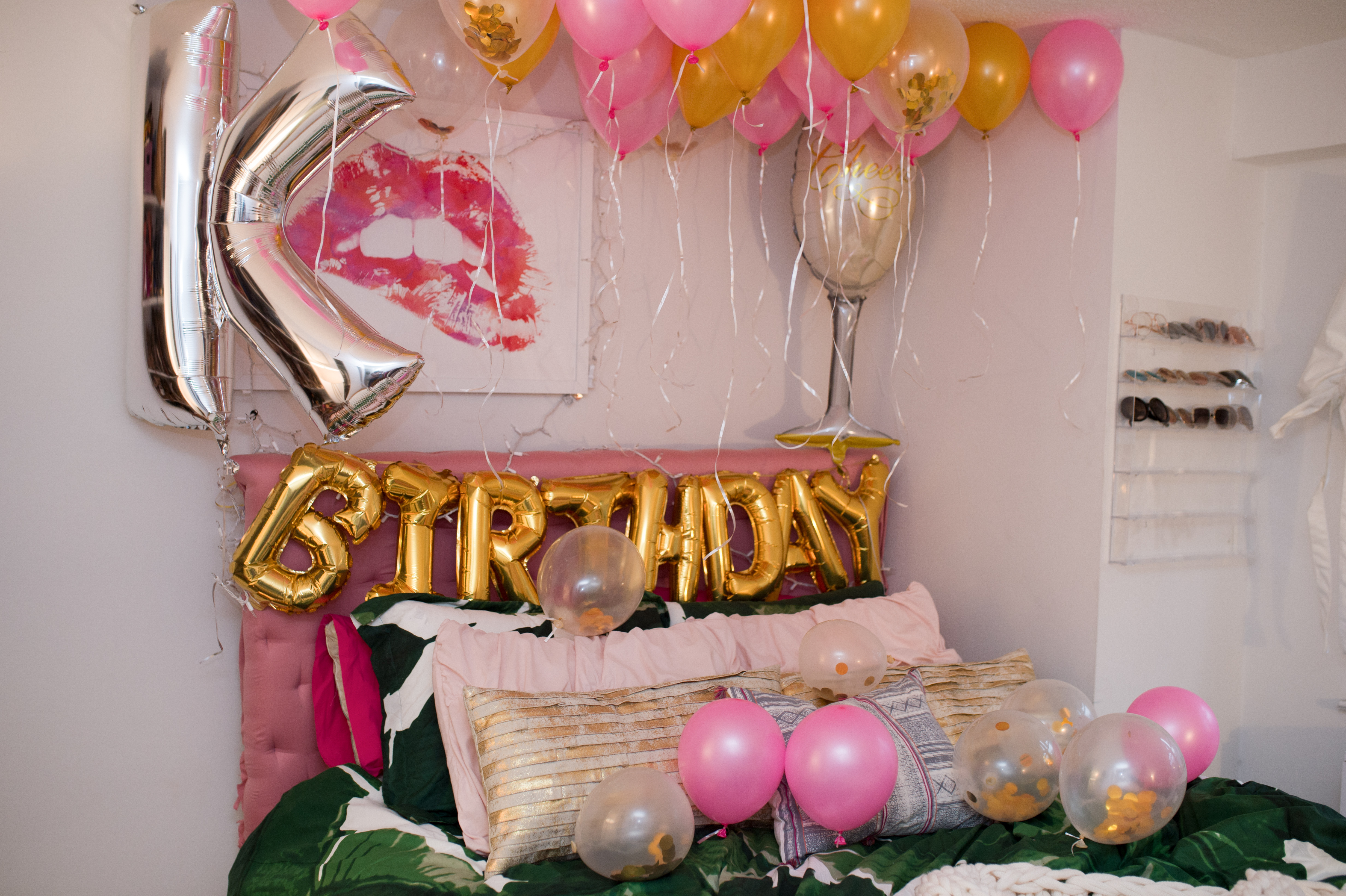 Photos by Laurel Creative.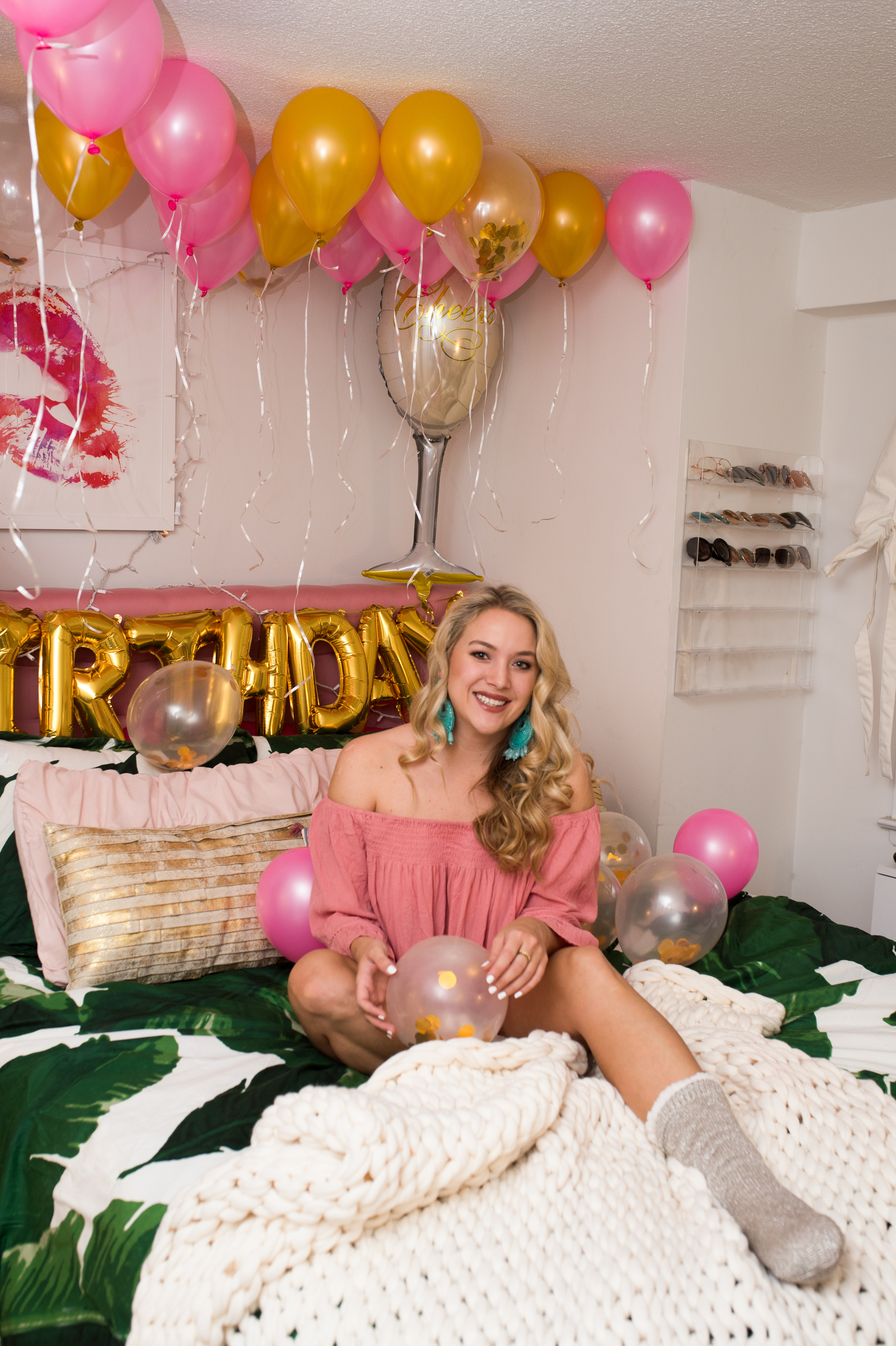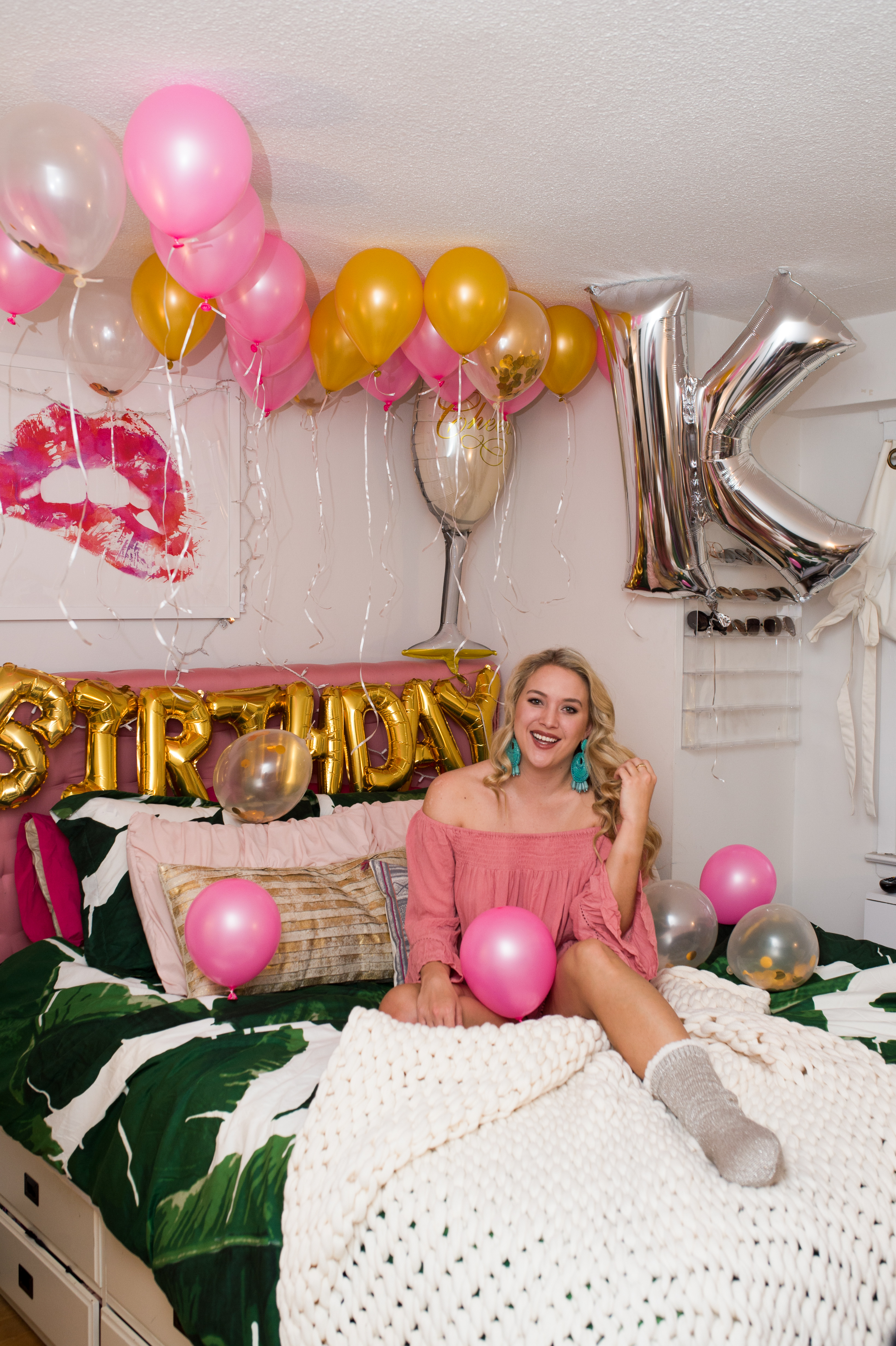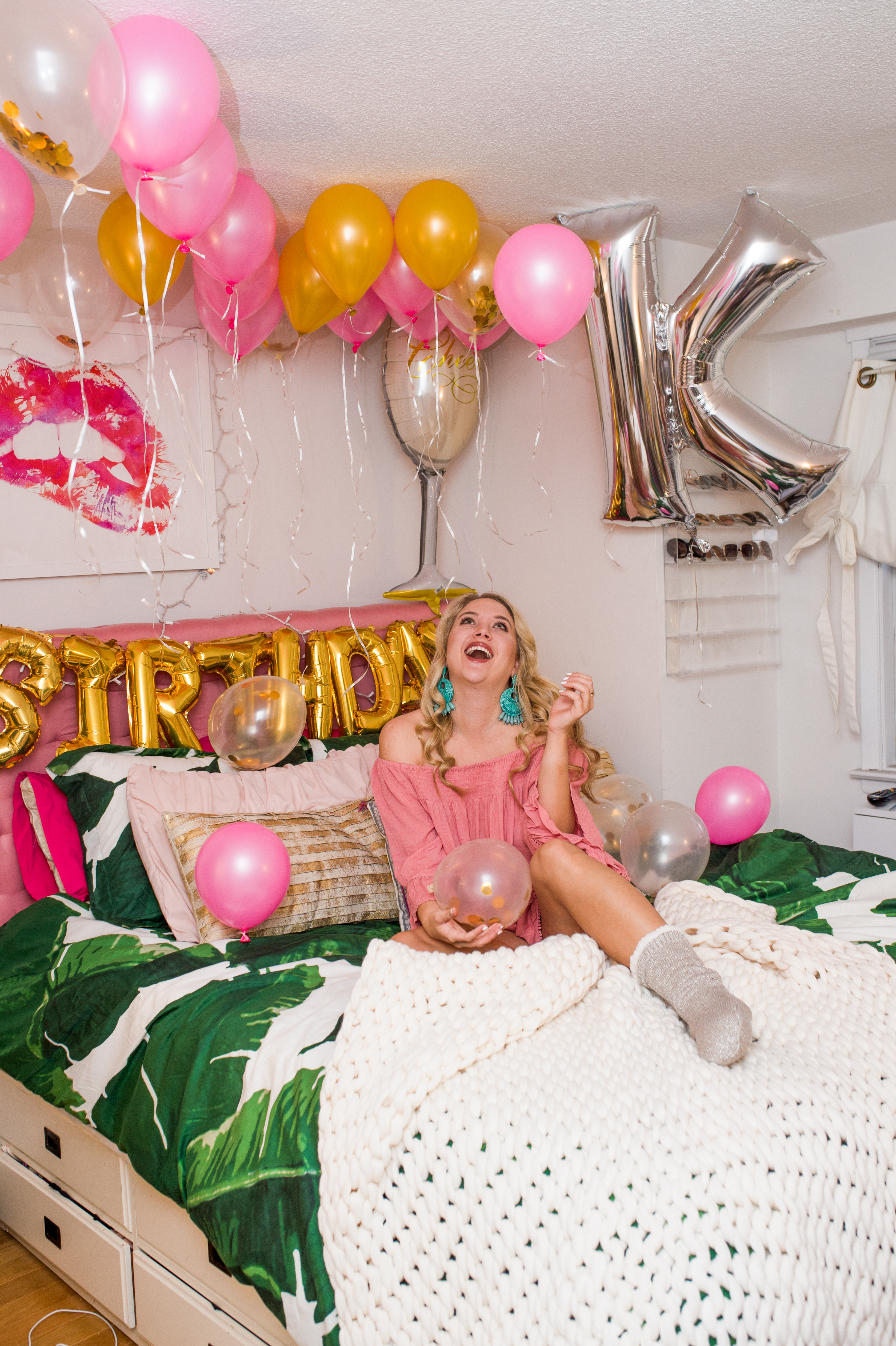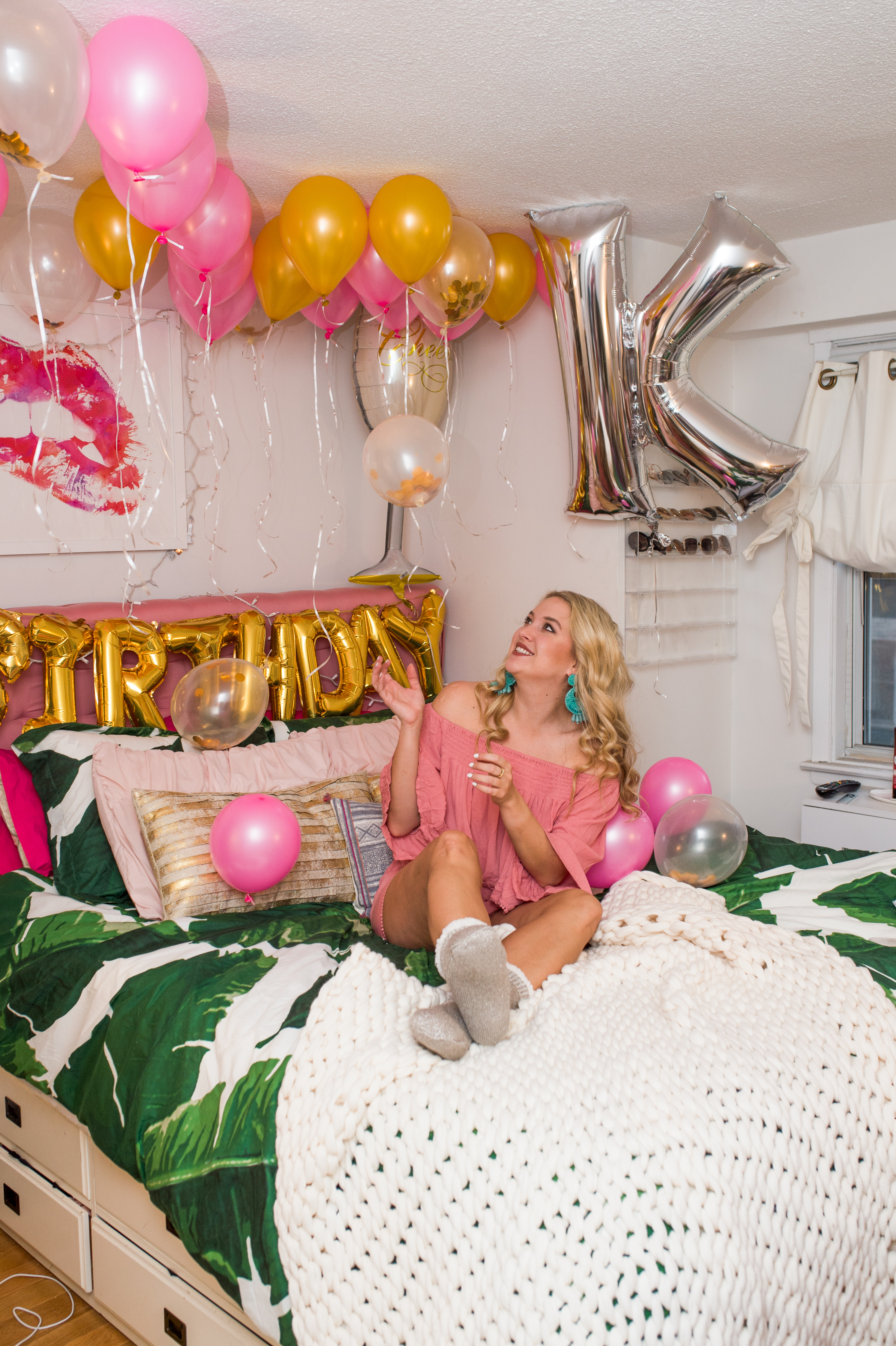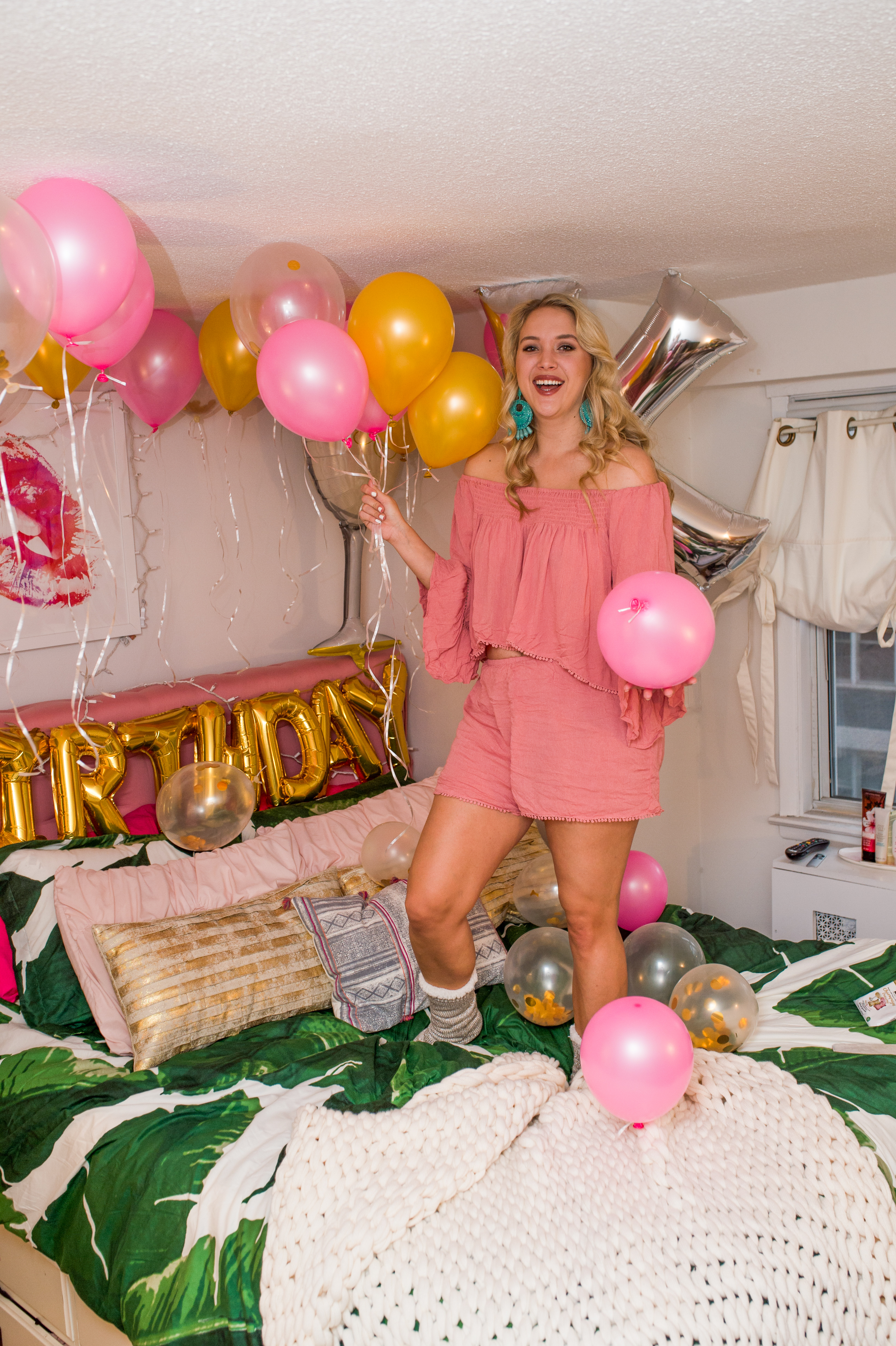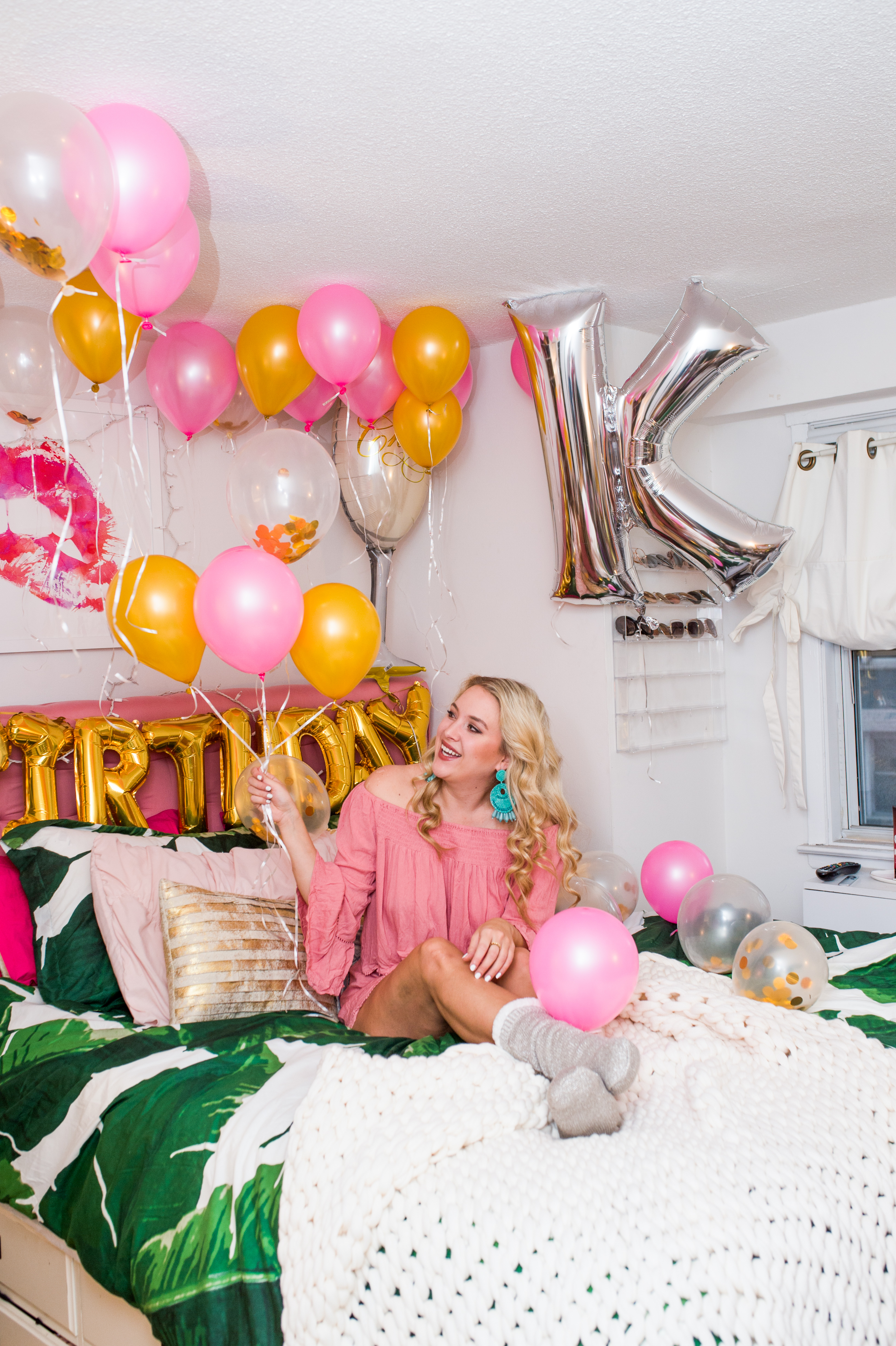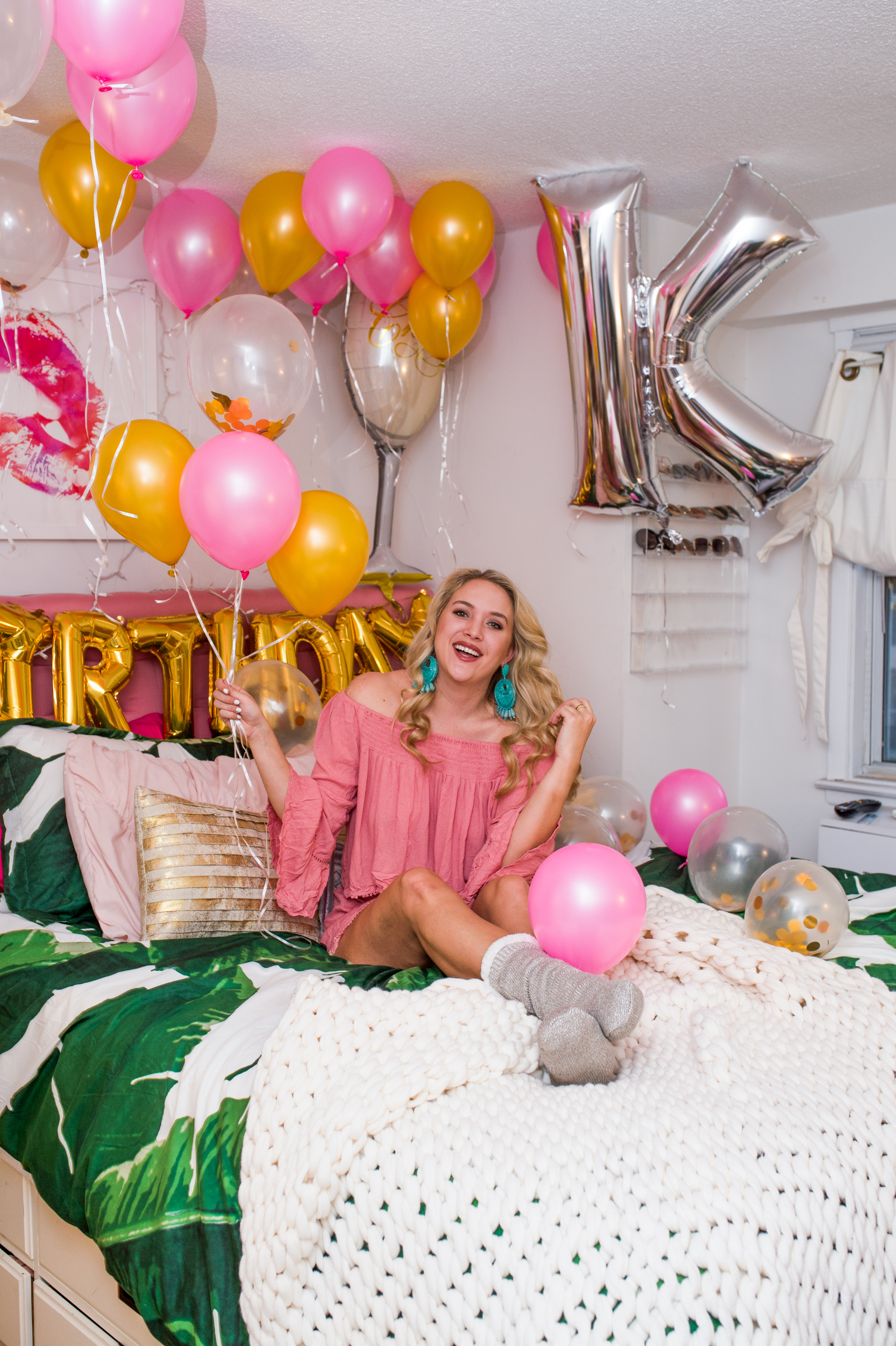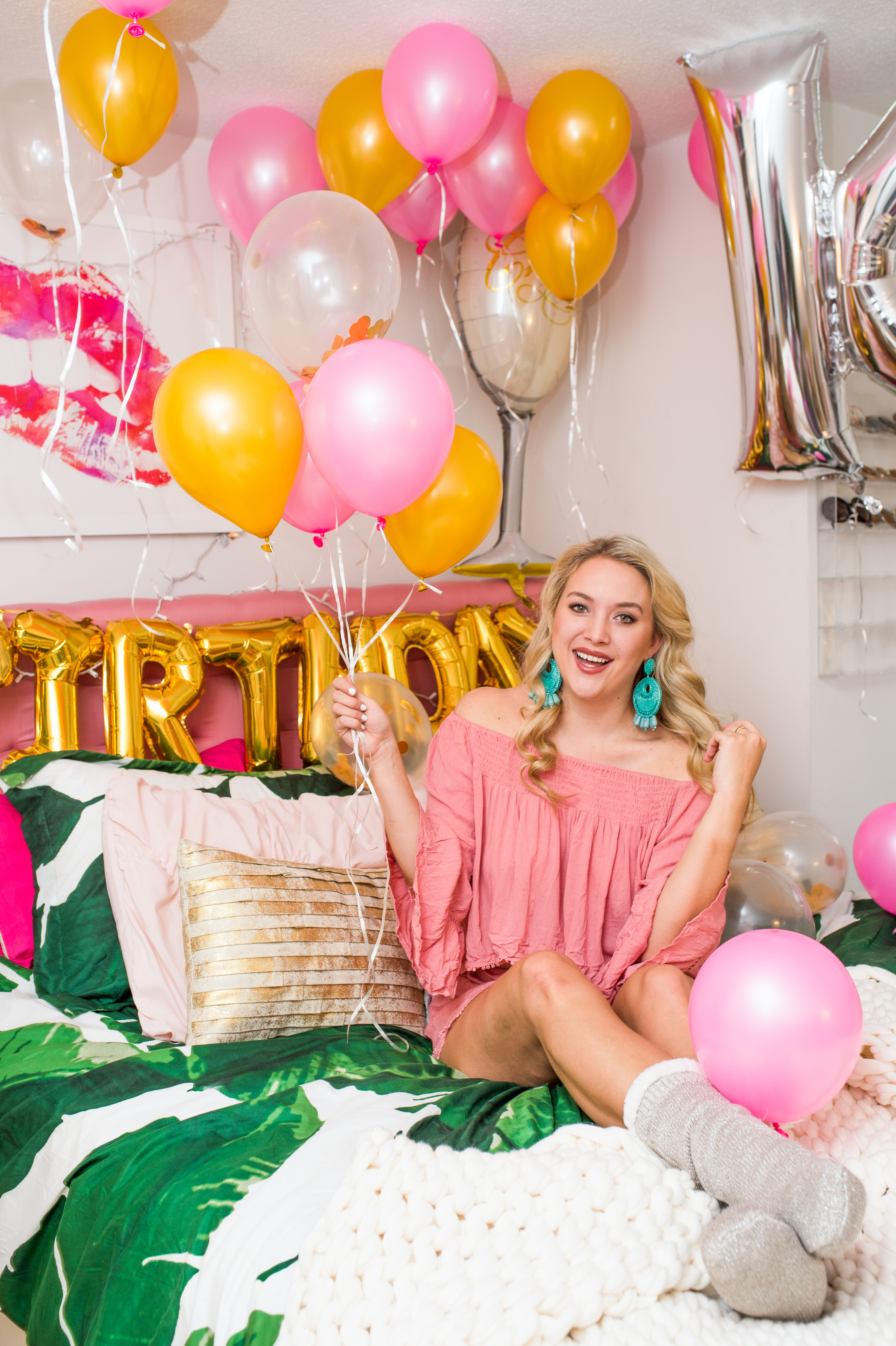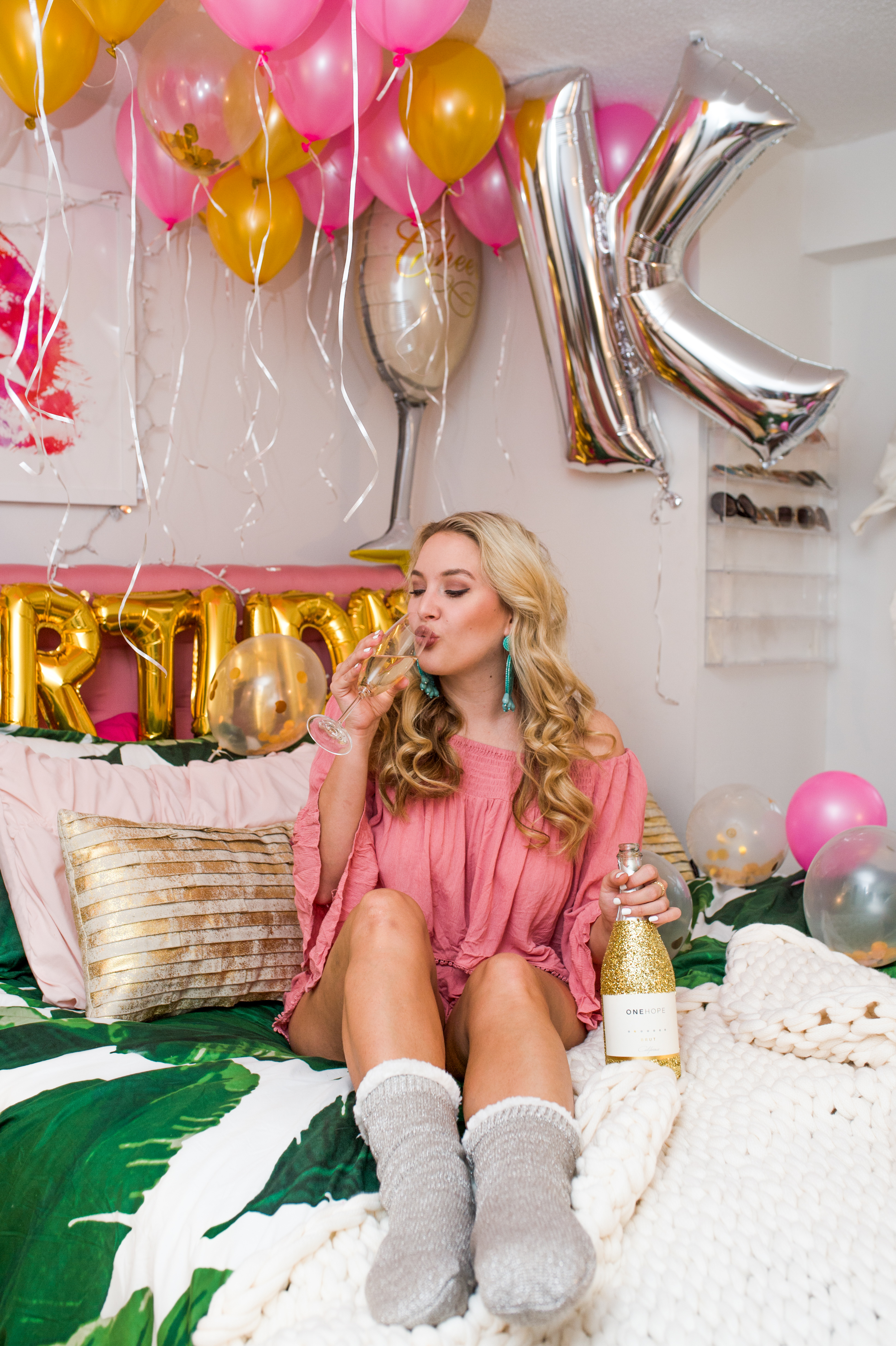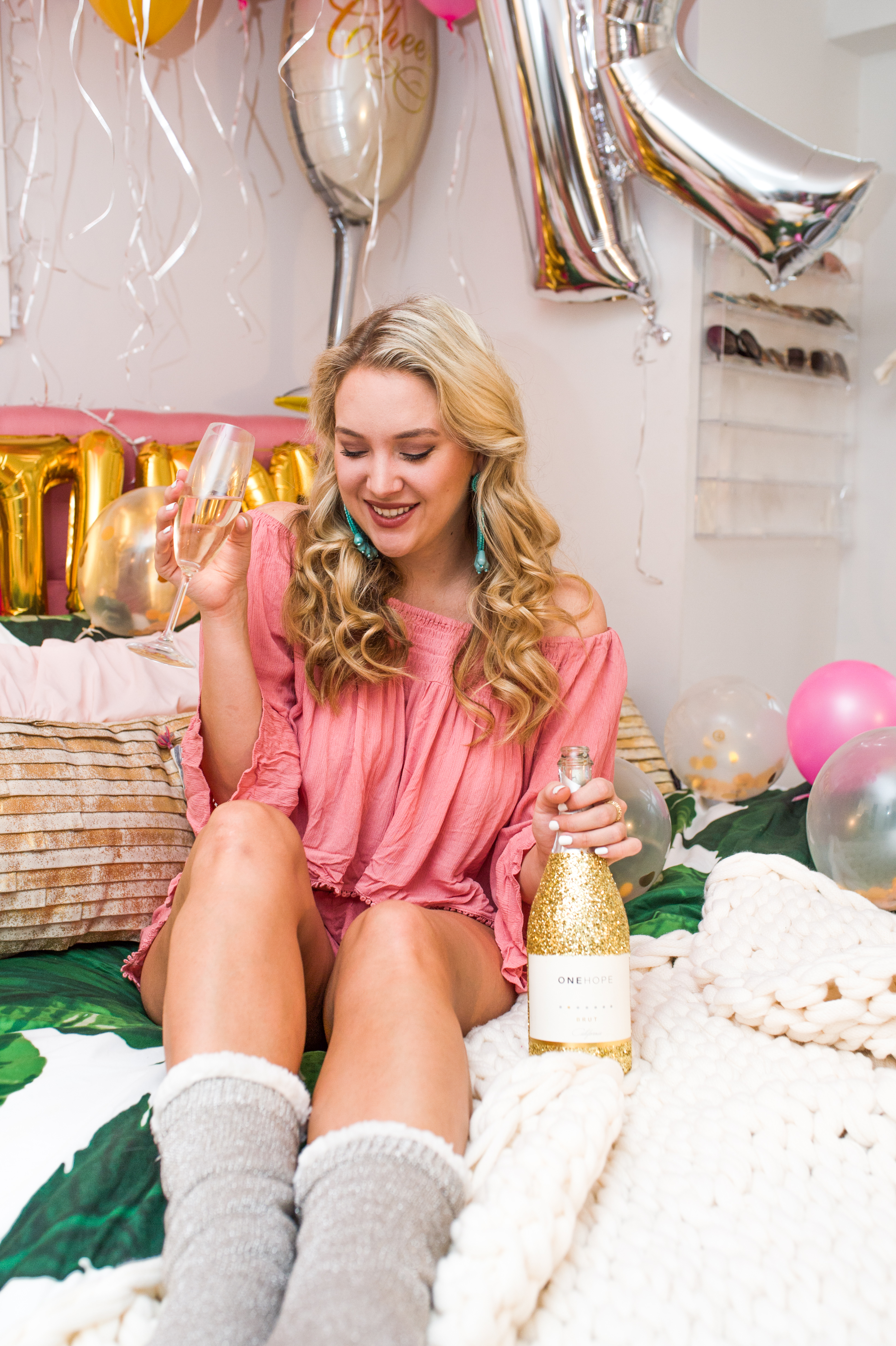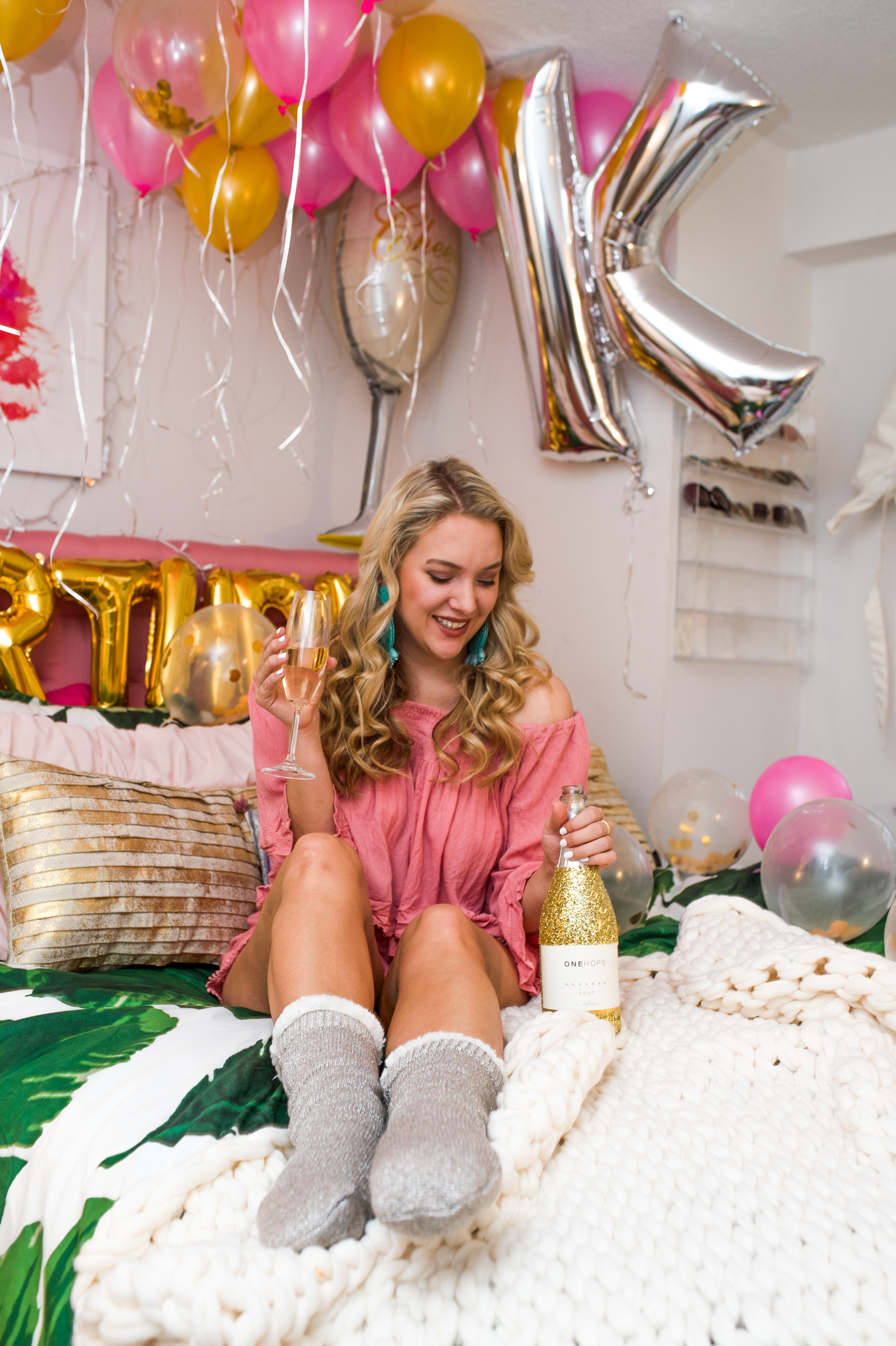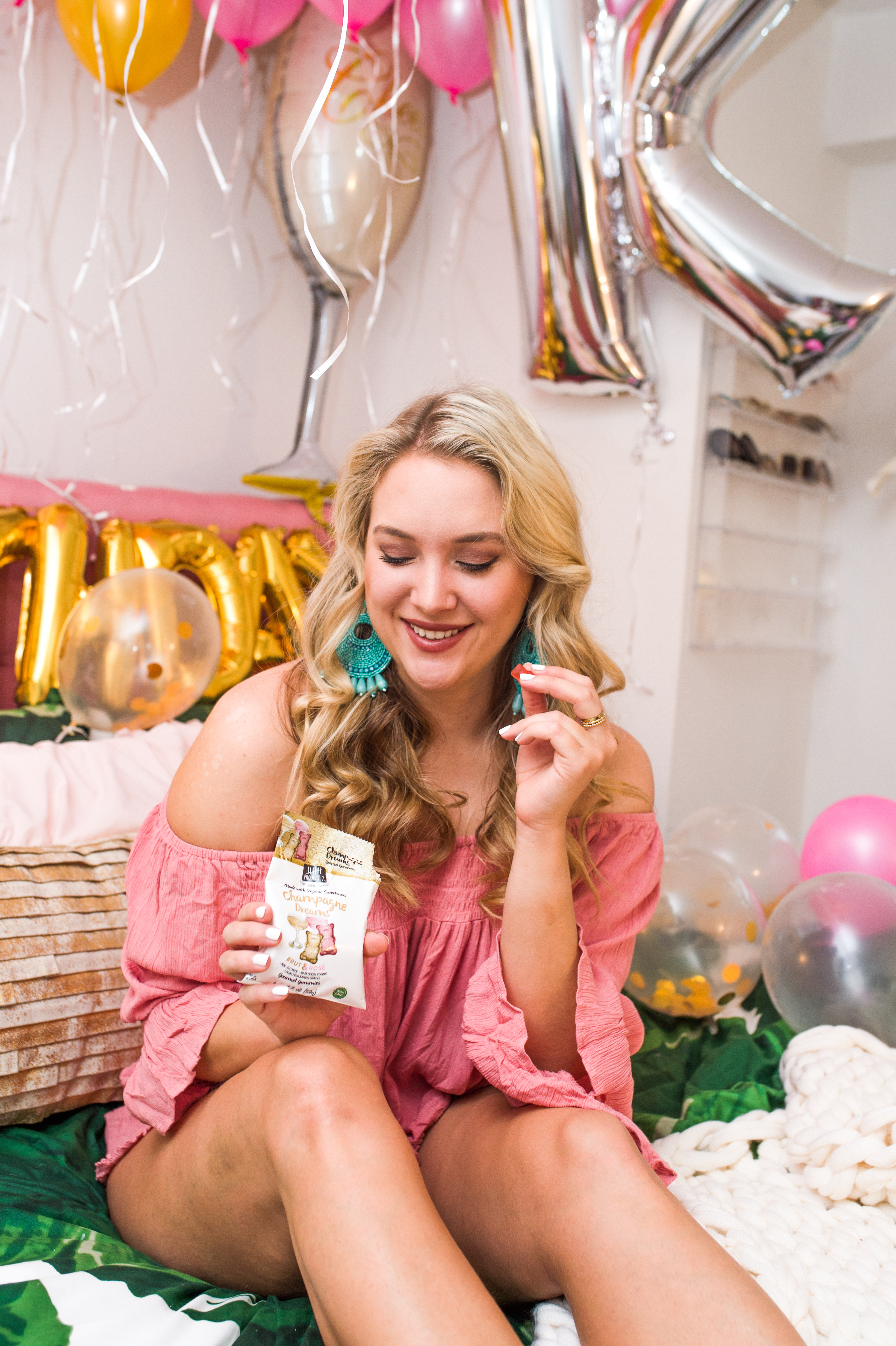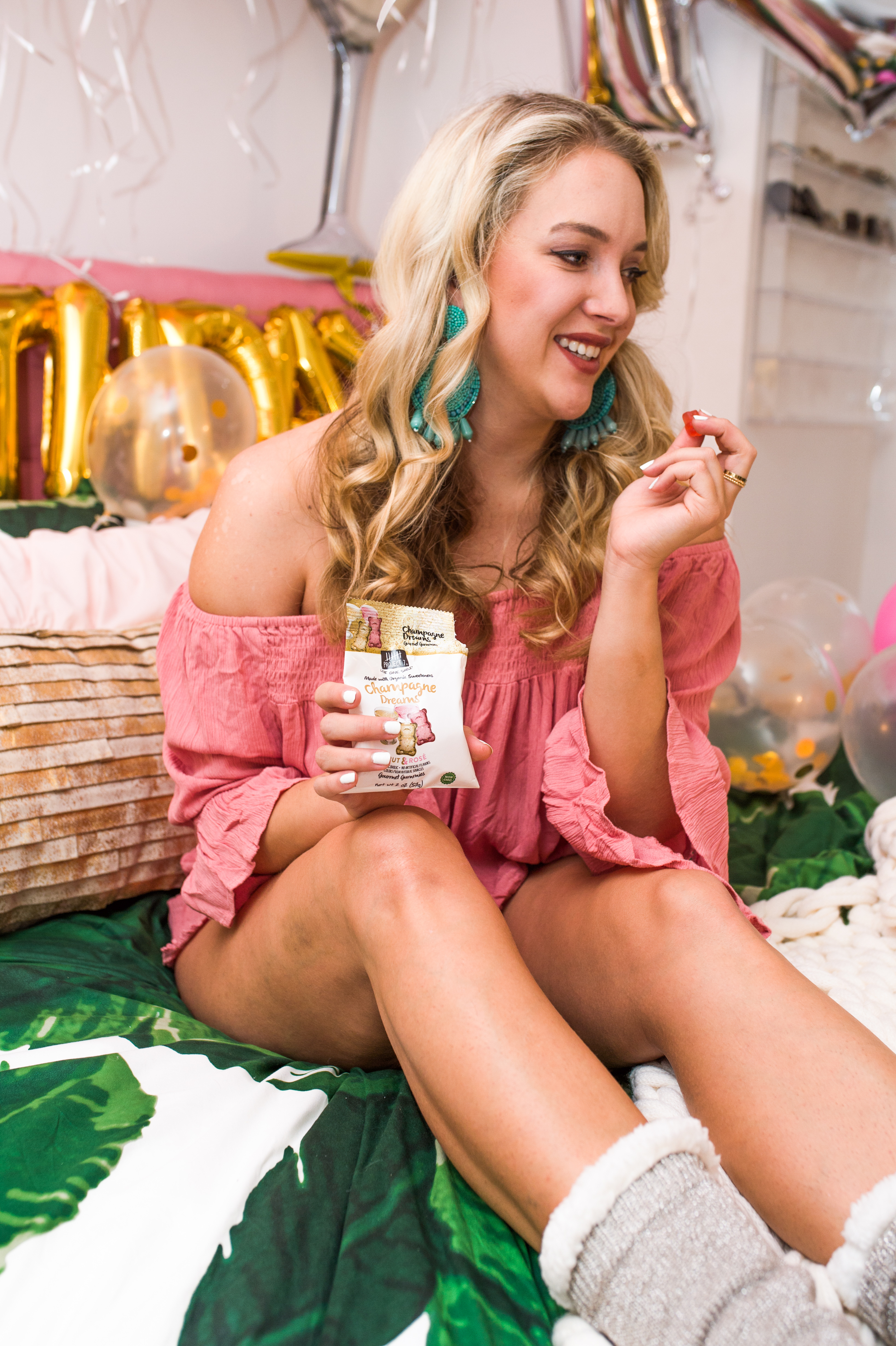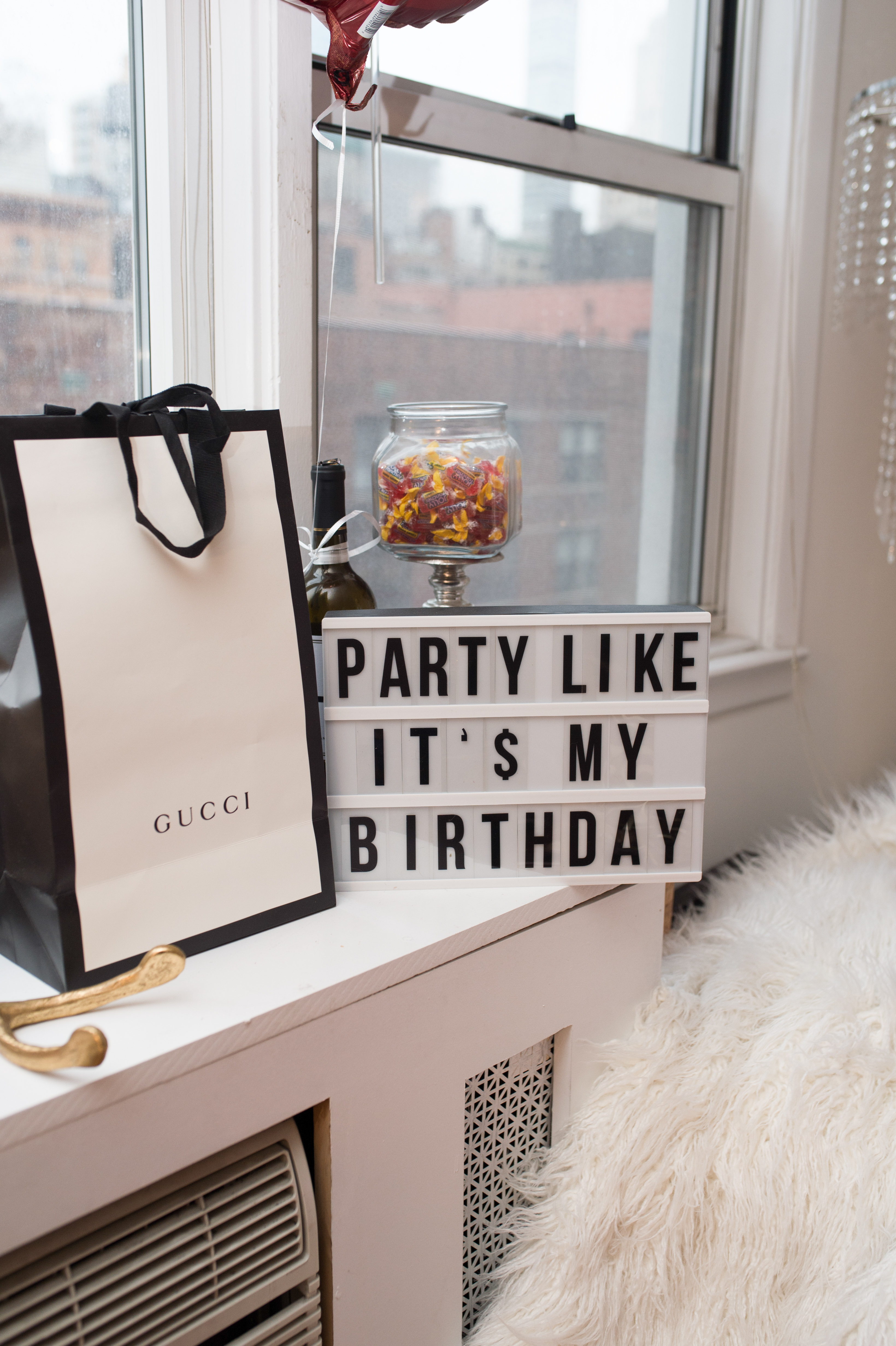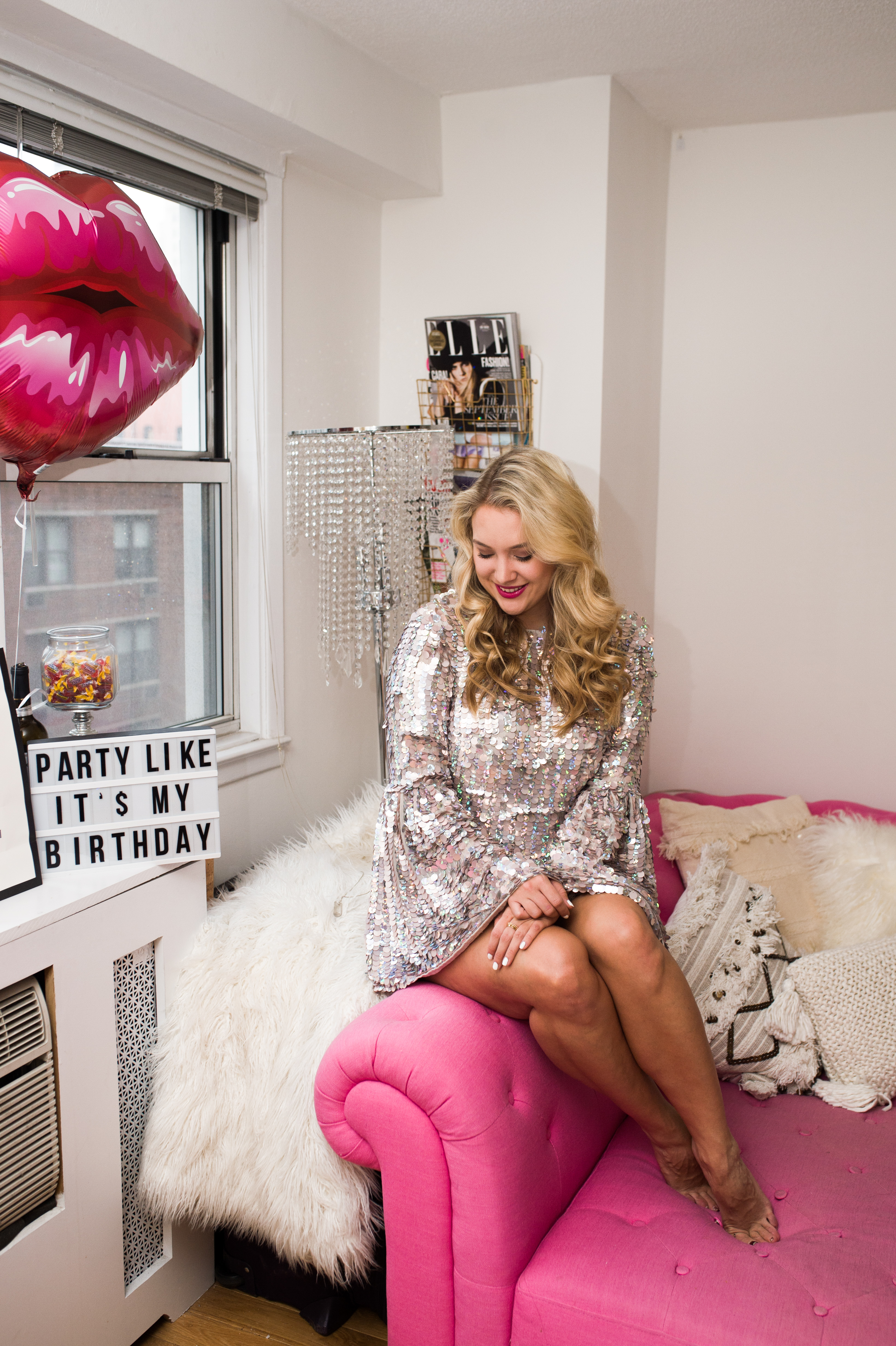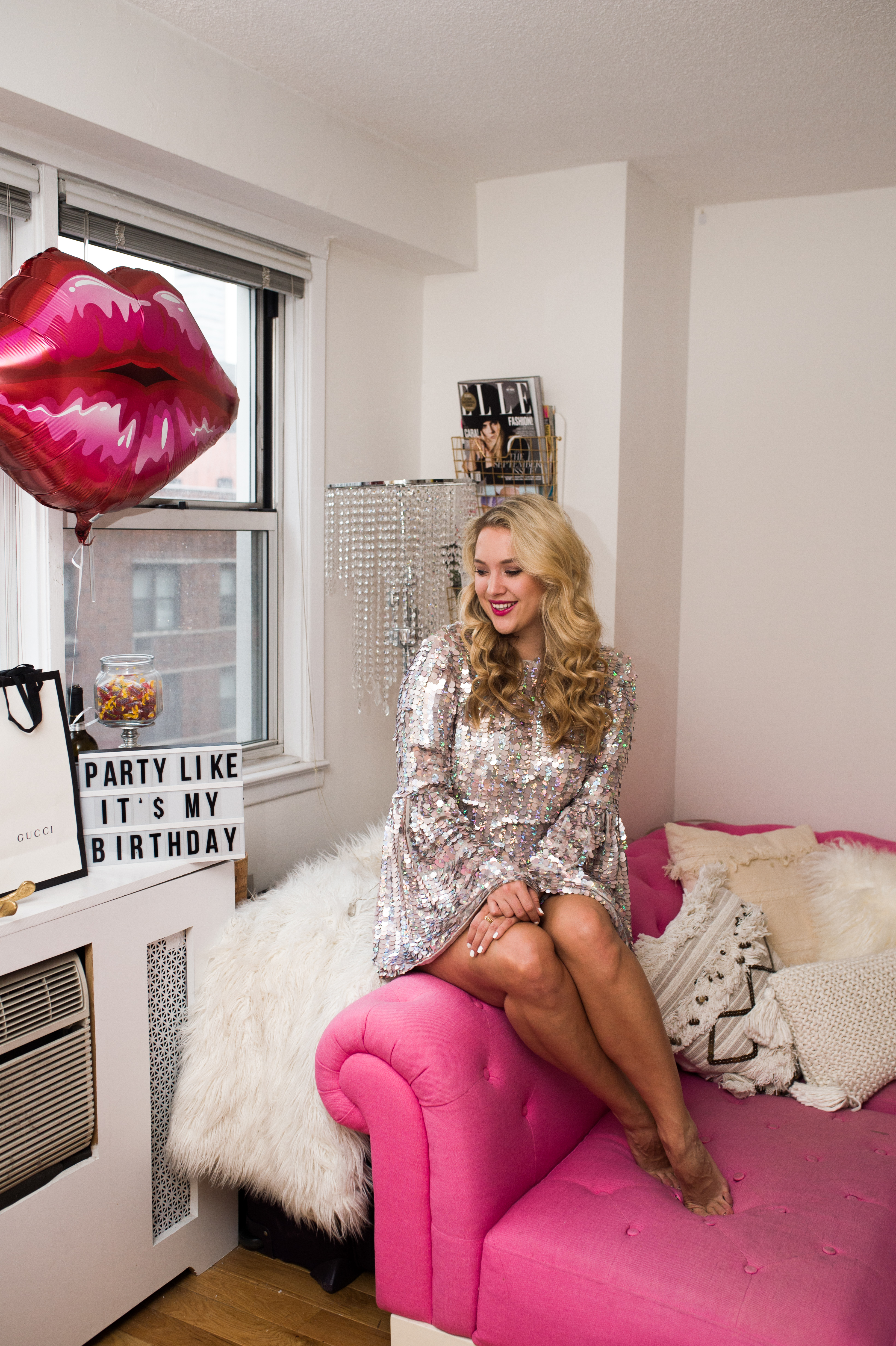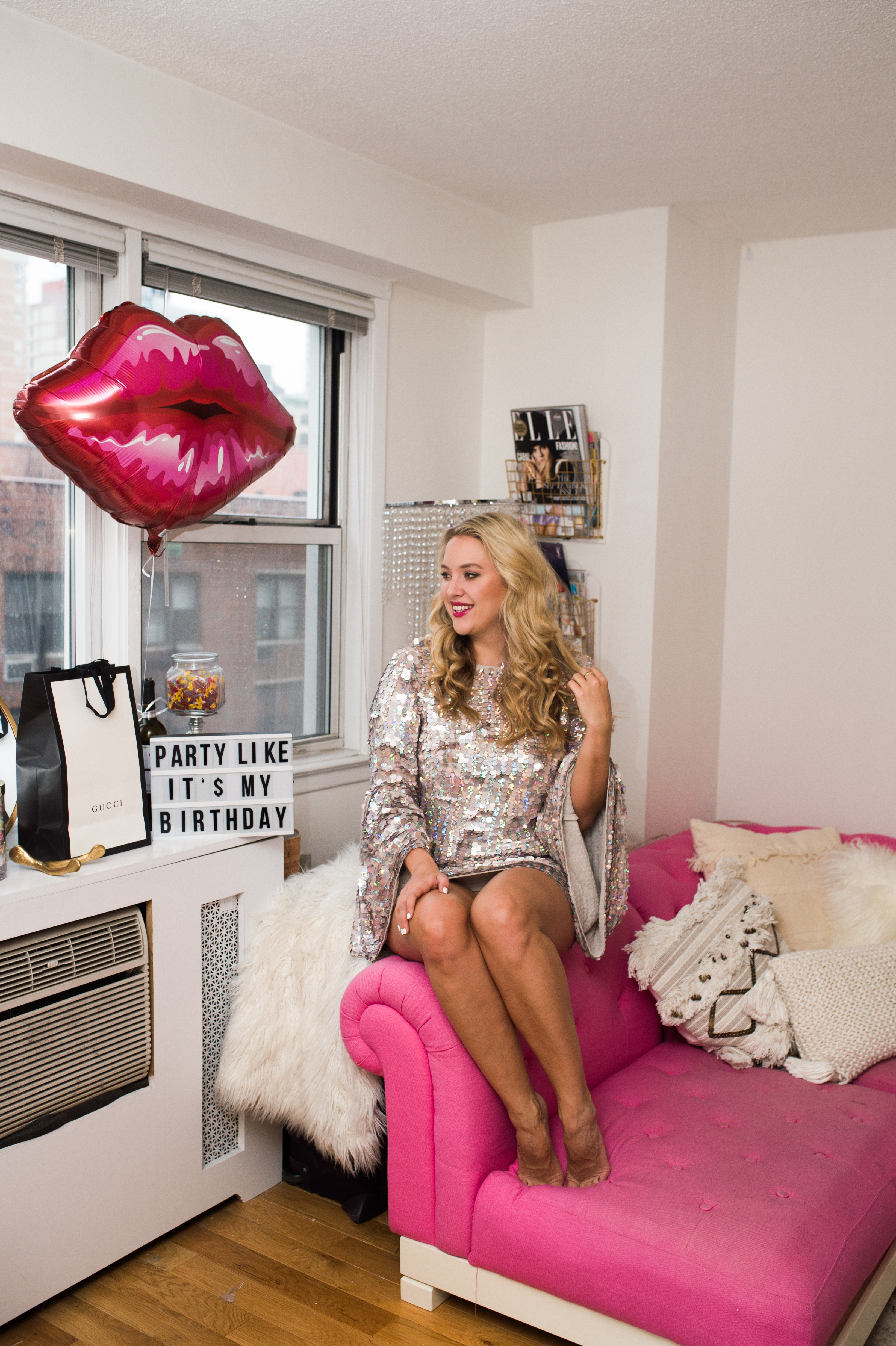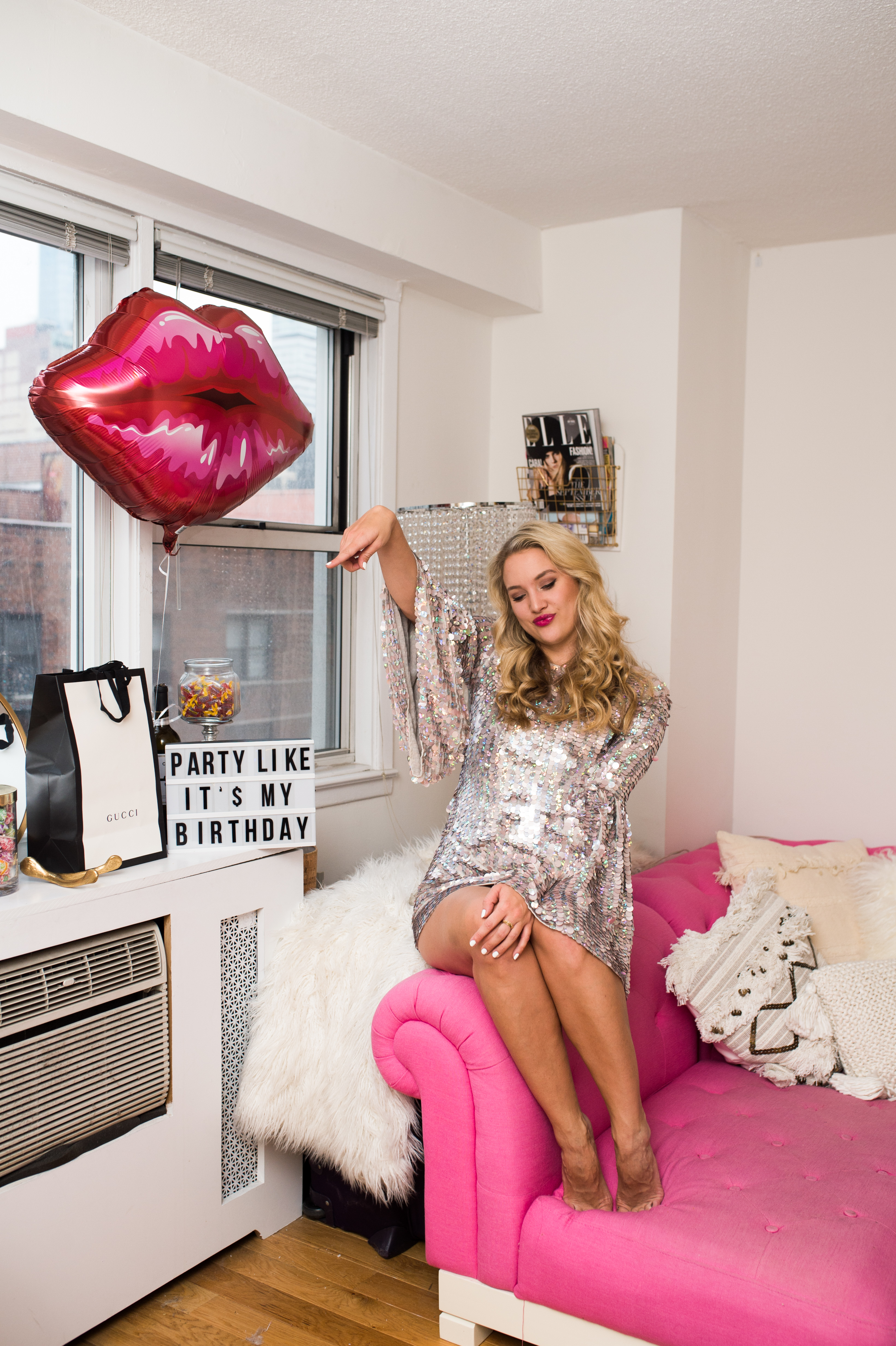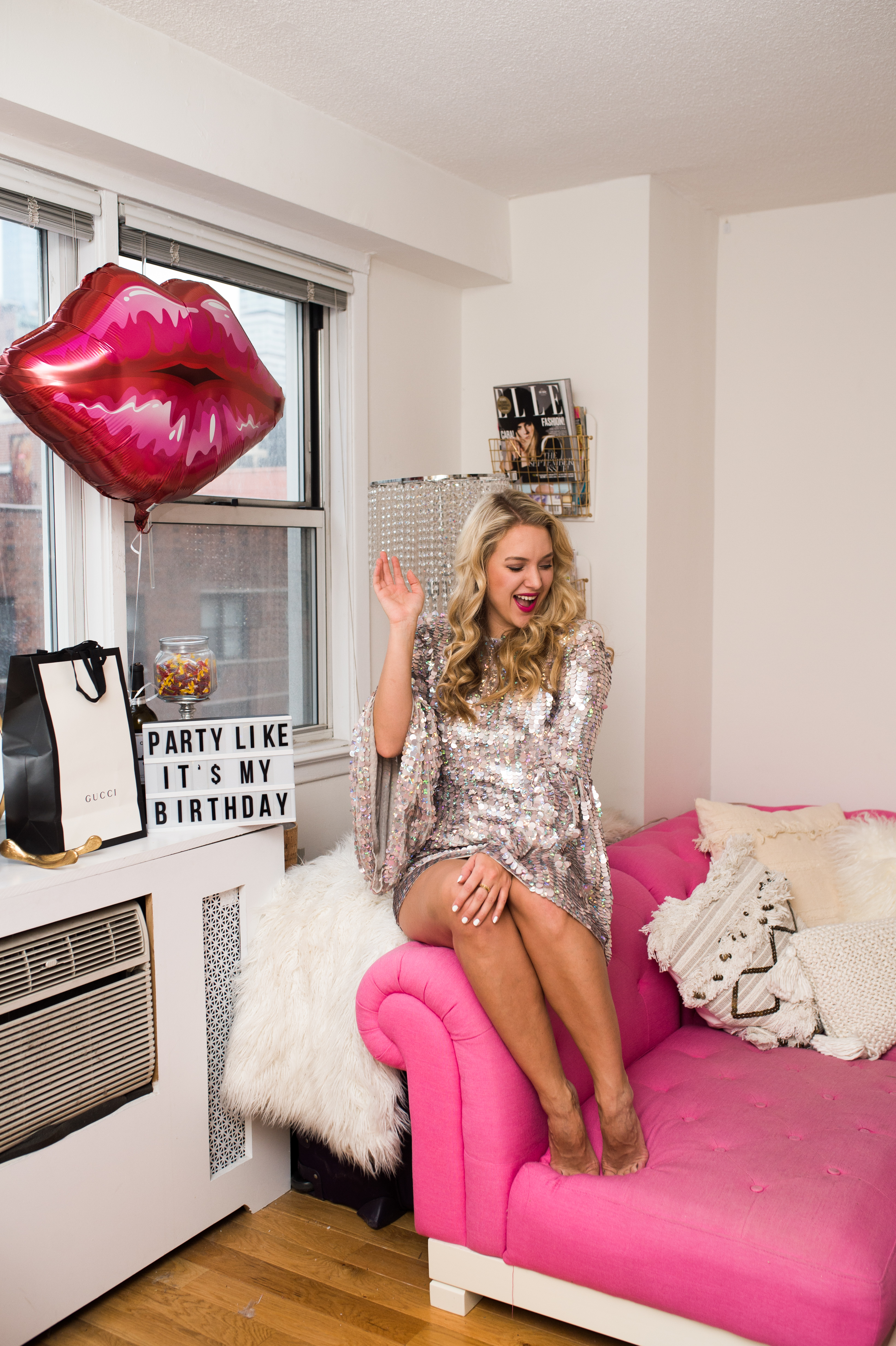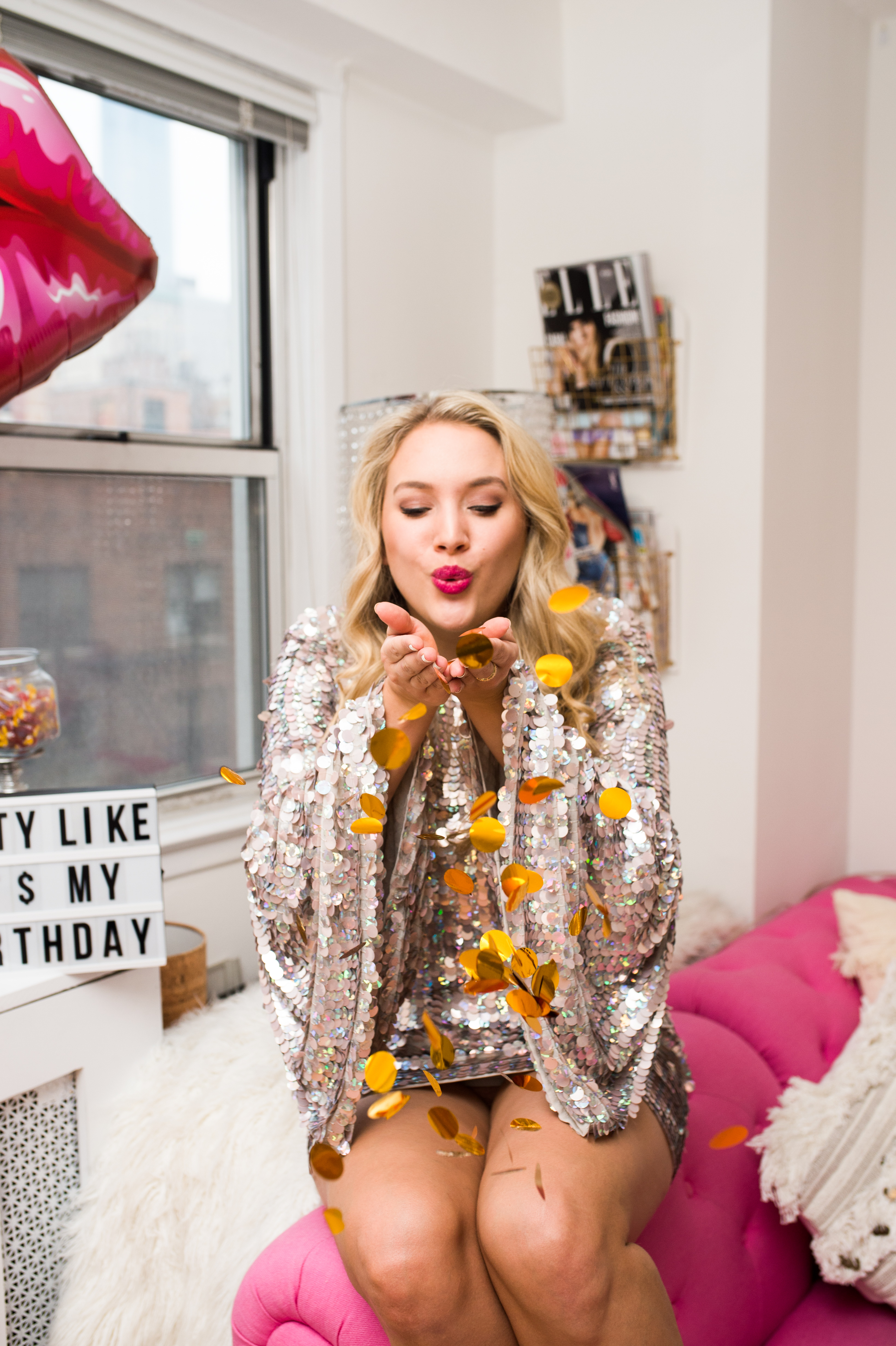 Happy Monday y'all and happy birthday to me! Today is the big 2-4 and I really don't know how I feel about it! I had the best weekend celebrating another friends birthday on Friday and then staycationing at The Dream Hotel downtown where we basically just threw a big party. I wish I could live in that hotel the room was the ideal set up that I would want in my next apartment. The only downside was that it rained all weekend by that didn't stop us! It's so weird to think that I now have to say mid-twenties instead of early-twenties – where does the time go?! A bunch of friends and I are going to dinner tonight and then continuing the celebration after. Since my birthday falls during Mardi Gras and Galentine's Day it usually turns into a week long adventure.
I took these super fun pictures with Lauren before work a few weeks back. I always love doing something fun for my birthday and I remember I completely forgot last year! This pink two piece set is so cozy and perfect for lounging, but I actually had bought it for Mexico when we went for Christmas. It'll for sure be an easy summer wear. And then of course, it wouldn't be my birthday without some (or a lot of) sequins! This bell sleeved dress screamed my name when I saw it online. It's so fun! To switch things up today I wanted to share 24 things you may not know about me. I always try to separate my personal life from my blog life but you guys always love it so much more when I get more personal on here so here we go! What do y'all think? Have a great day, a drink for me, and thanks for reading!
1. I was born three months early and weighed 2 lbs 9 oz!
2. I started dancing when I was three and danced competitively for 15 years.
3. I developed my love of fashion from my Mom who studied fashion at OU – some of her sketches are framed on my gallery wall.
4. Red wine is my drink of choice and I actually don't really like champagne at all.
5. I'm oddly obsessed with trap/EDM music and Marshmello is my main man.
6. I'm that psychotic friend that overly values people and writes cheesy/emotional captions about how much I love my friends.
7. I can outdrink most boys (oops, sorry Mom).
8. I refuse to tip less than 20% EVER and it makes me uncomfortable if I'm with people that don't tip 20%.
9. I have a really bad temper and I blow up like a volcano if someone makes me mad.
10. On the other end, I absolutely despise confrontation and avoid it at all costs.
11. My first concert was a Britney Spears concert.
12. I kept a journal my freshman year of college through junior year and I read it and my 21st birthday shot book when I get homesick.
13. I'm such a messy person I can rarely see my bedroom floor.
14. My laugh sounds like a cross between a cackle and a hyena.
15. I'm like an acquired taste for most people.
16. I don't get hangovers
17. If I ever start casually dating/talking to someone I jokingly call them my boyfriend to my friends and I'm waiting for the day that I accidentally call them that to their face.
18. I've never been out of the country other than Mexico/the Caribbean.
19. I'm an extreme overanalyzer and commitment terrifies me.
20. I hallucinate in the middle of the night if I eat Oreos before bed.
21. On that note, I could live off of birthday cake Oreos.
22. I'm the one that's always down for anything.
23. I always keep my phone on silent
24. I still consider myself a kid at heart.