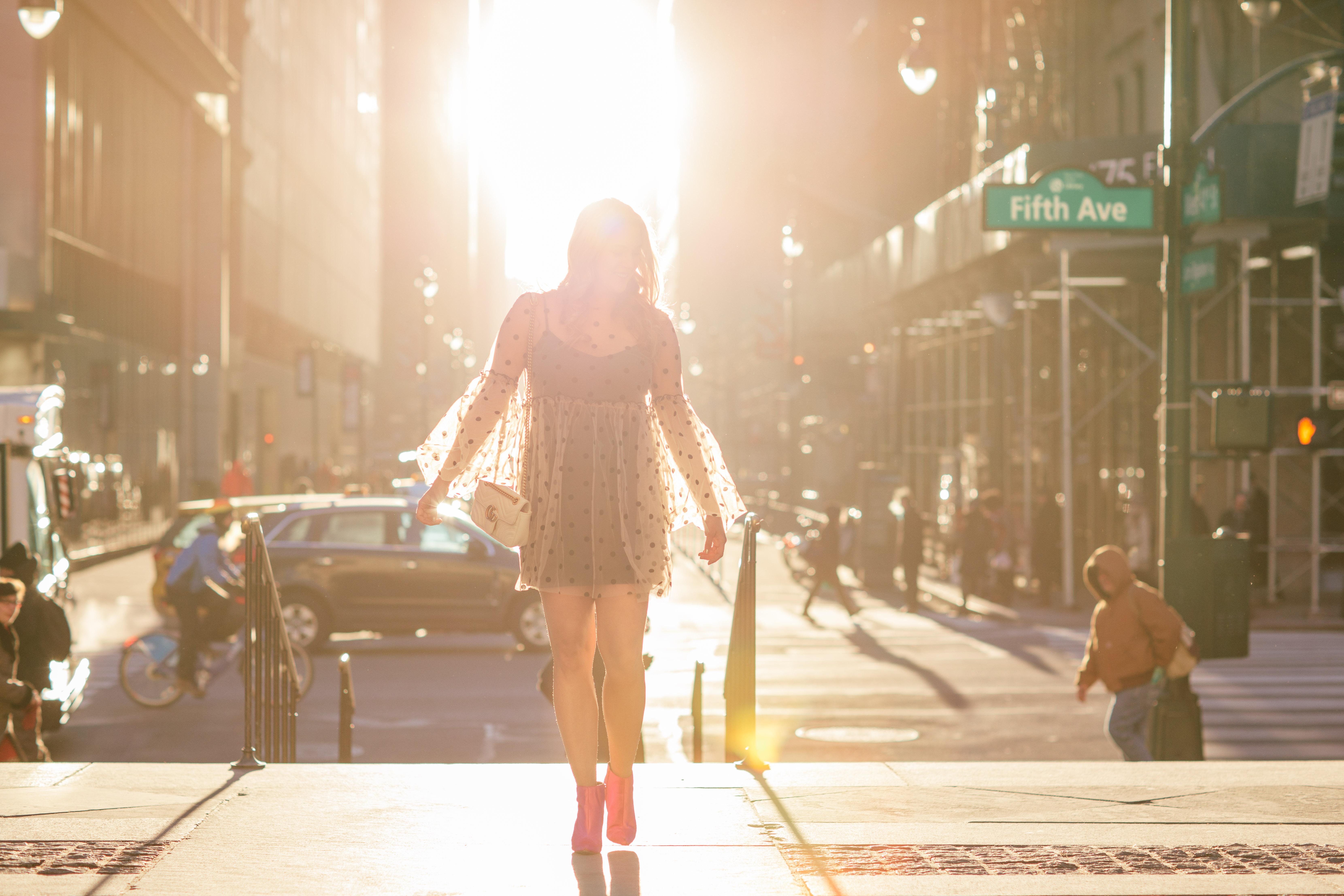 Photos by Allie Provost.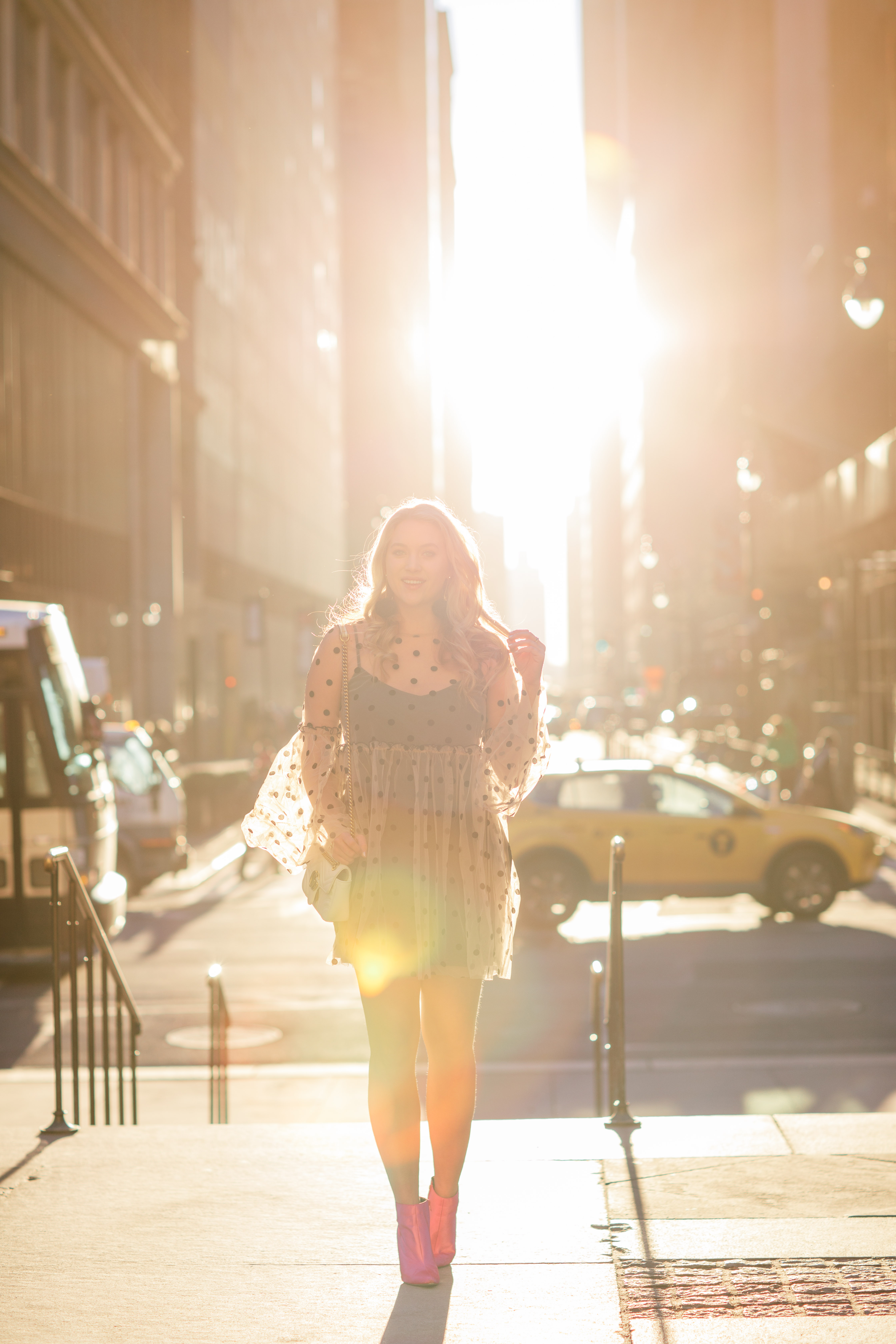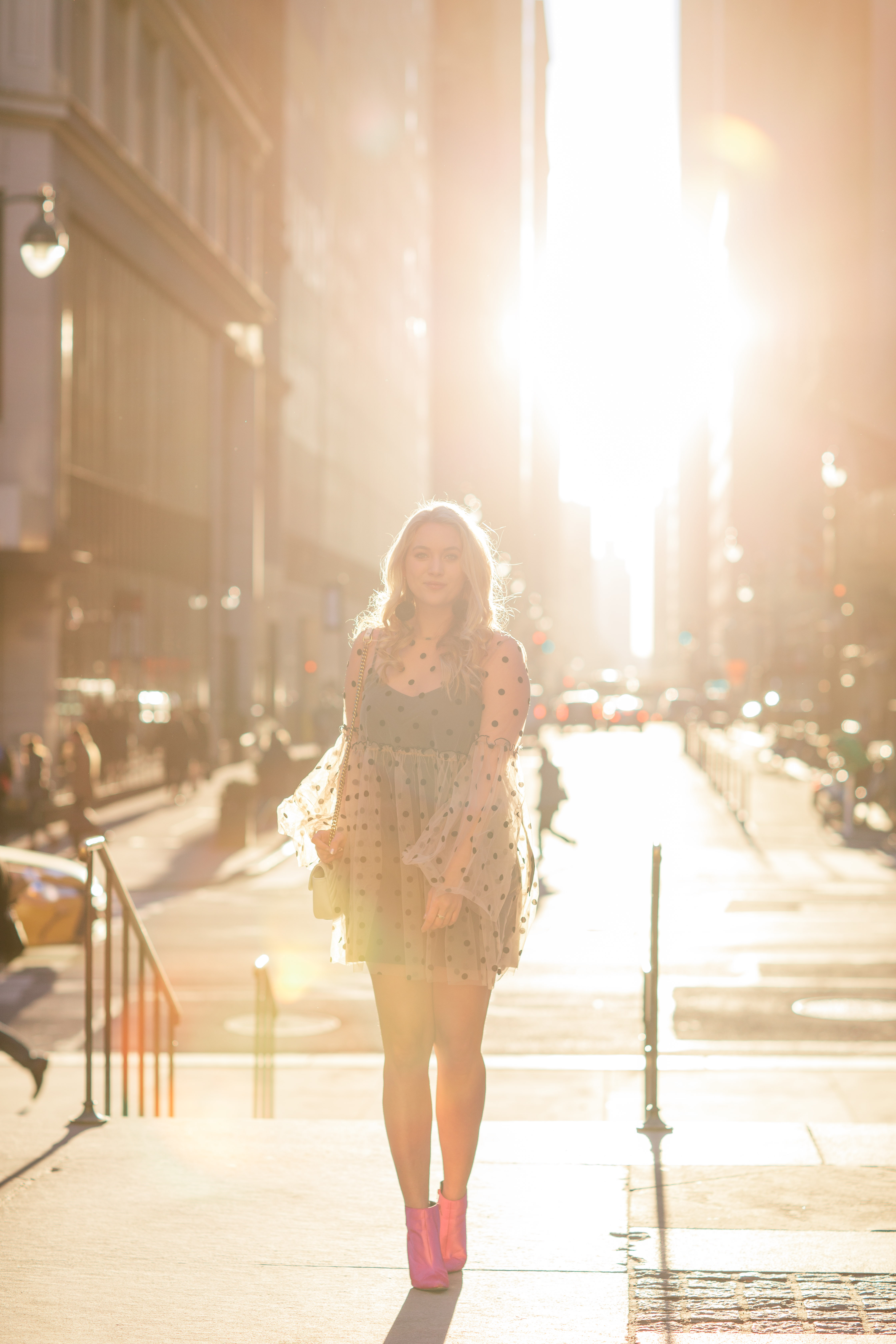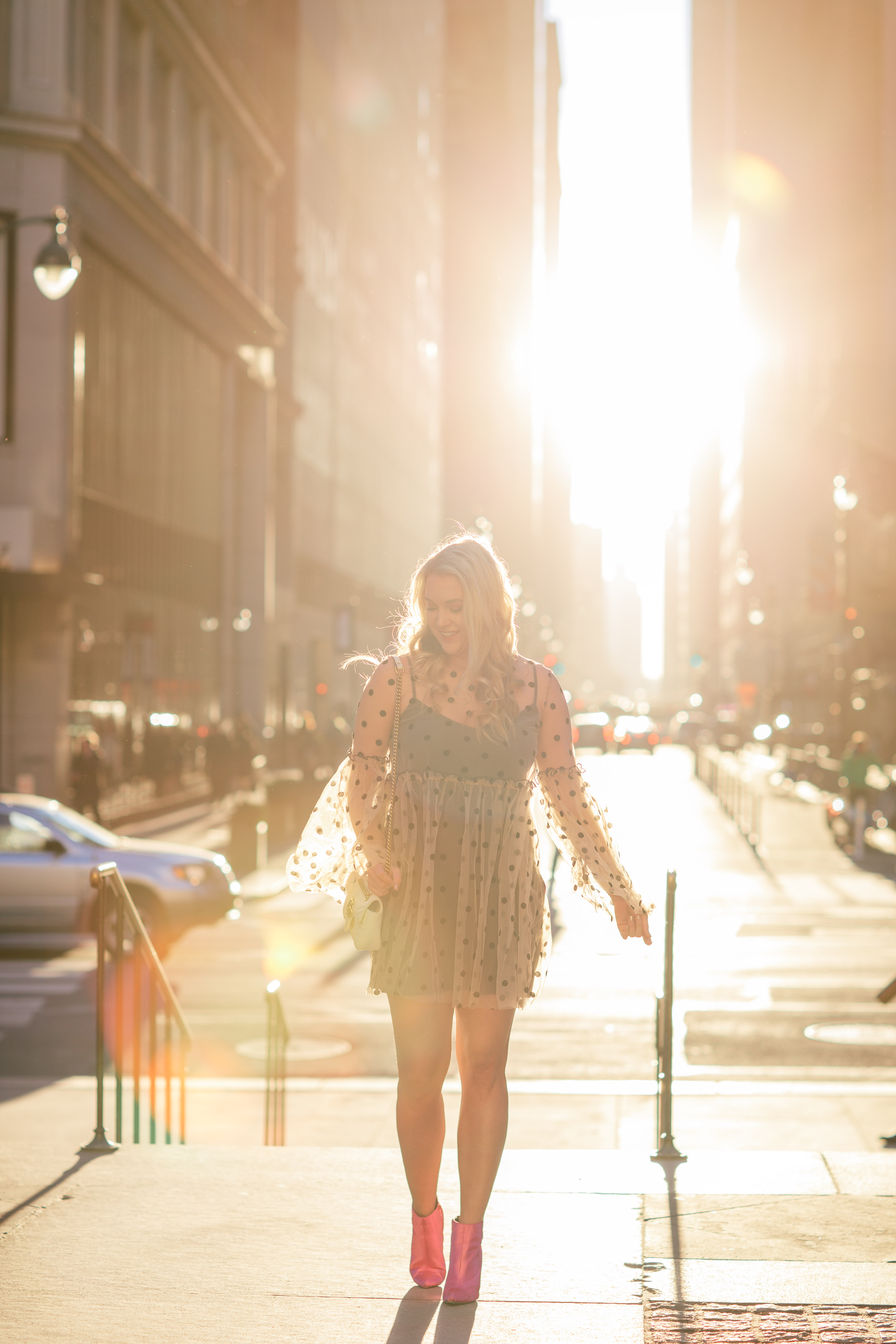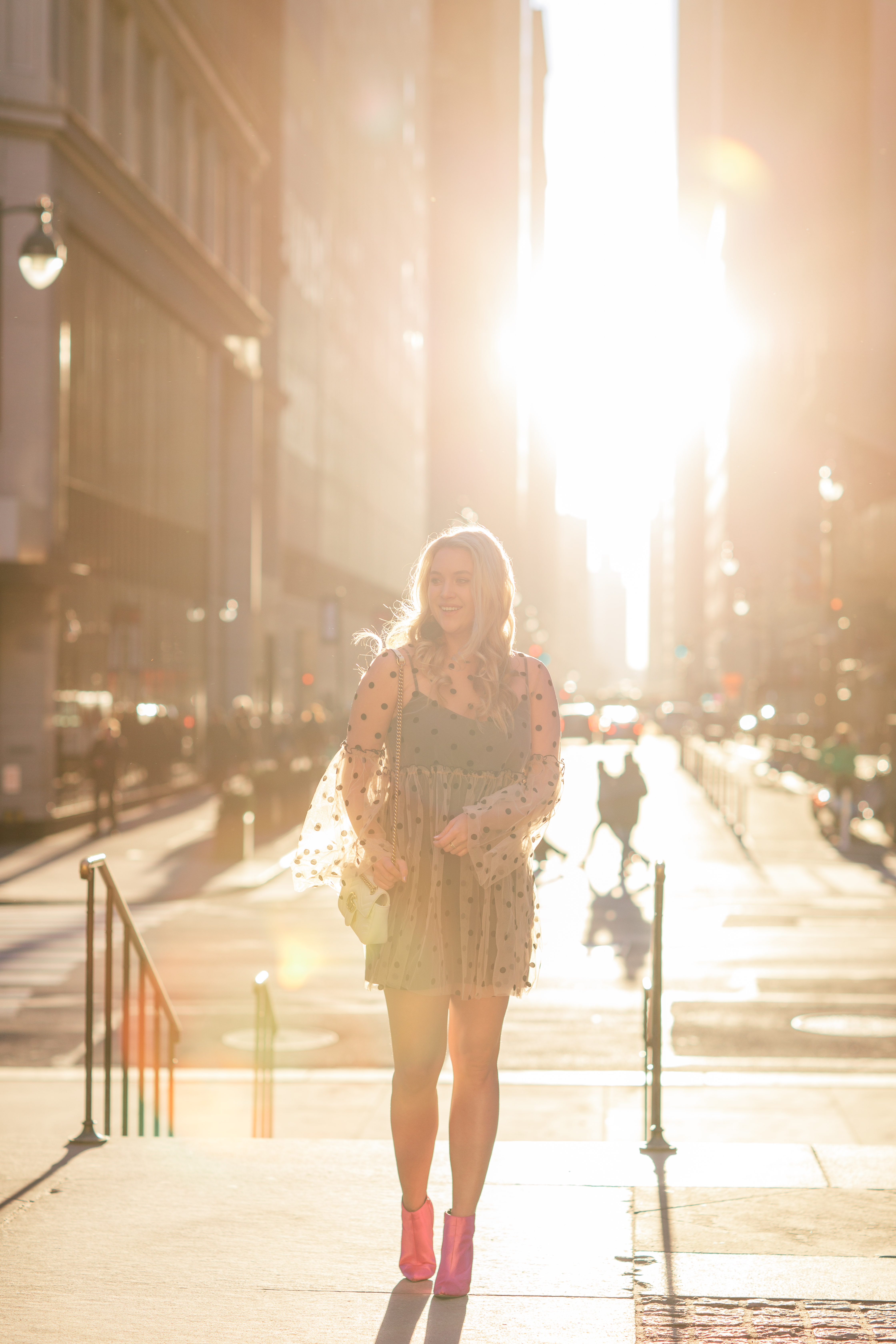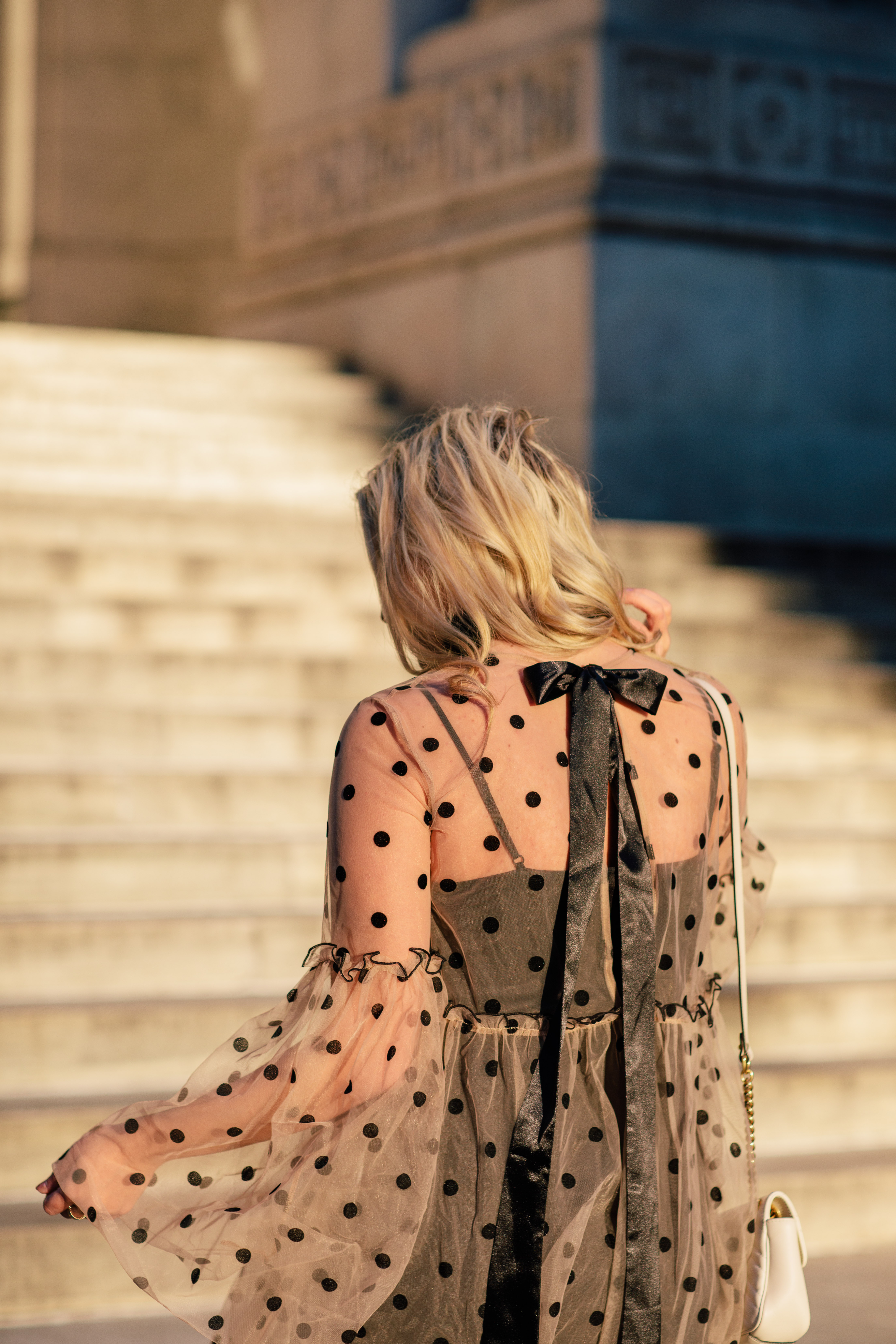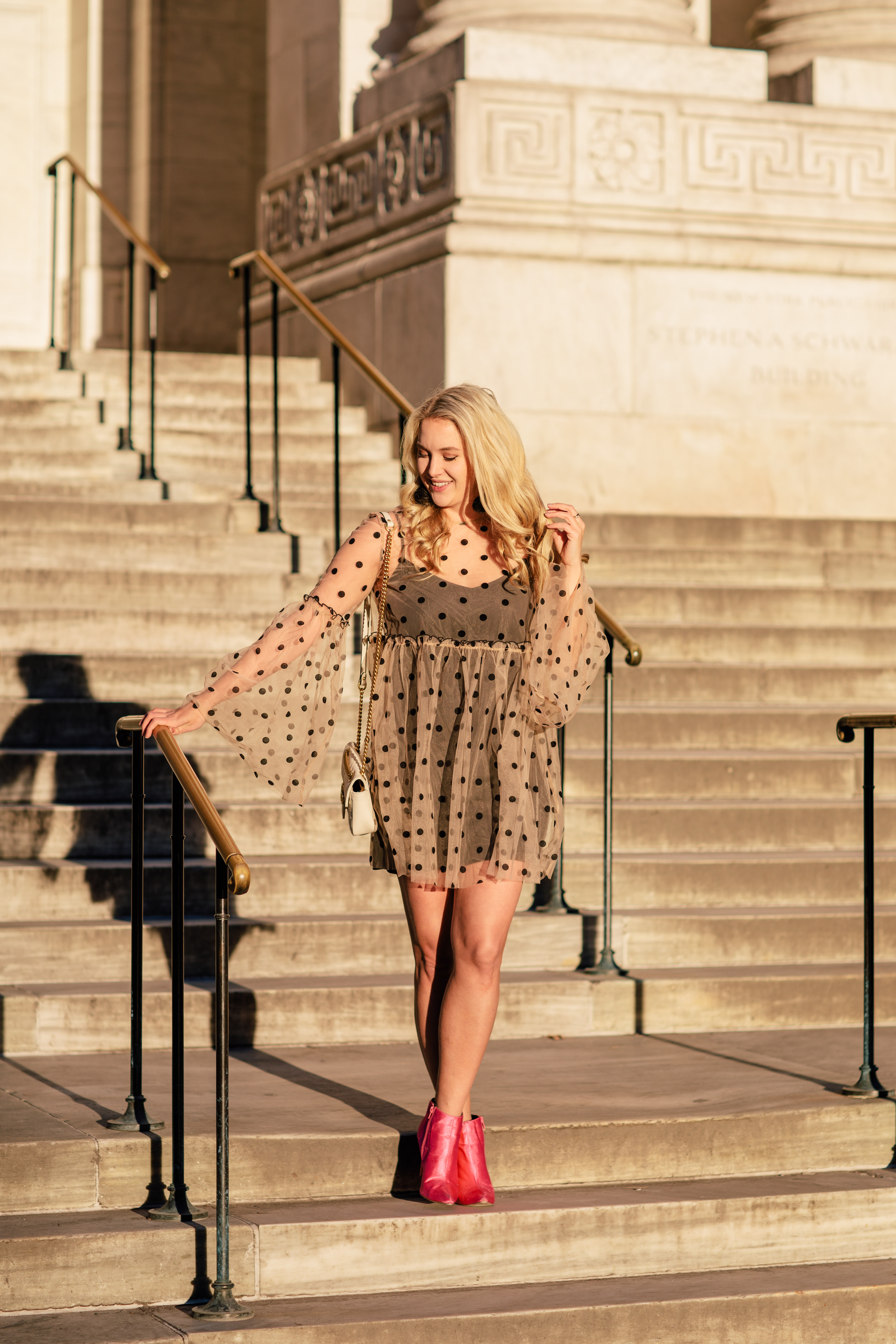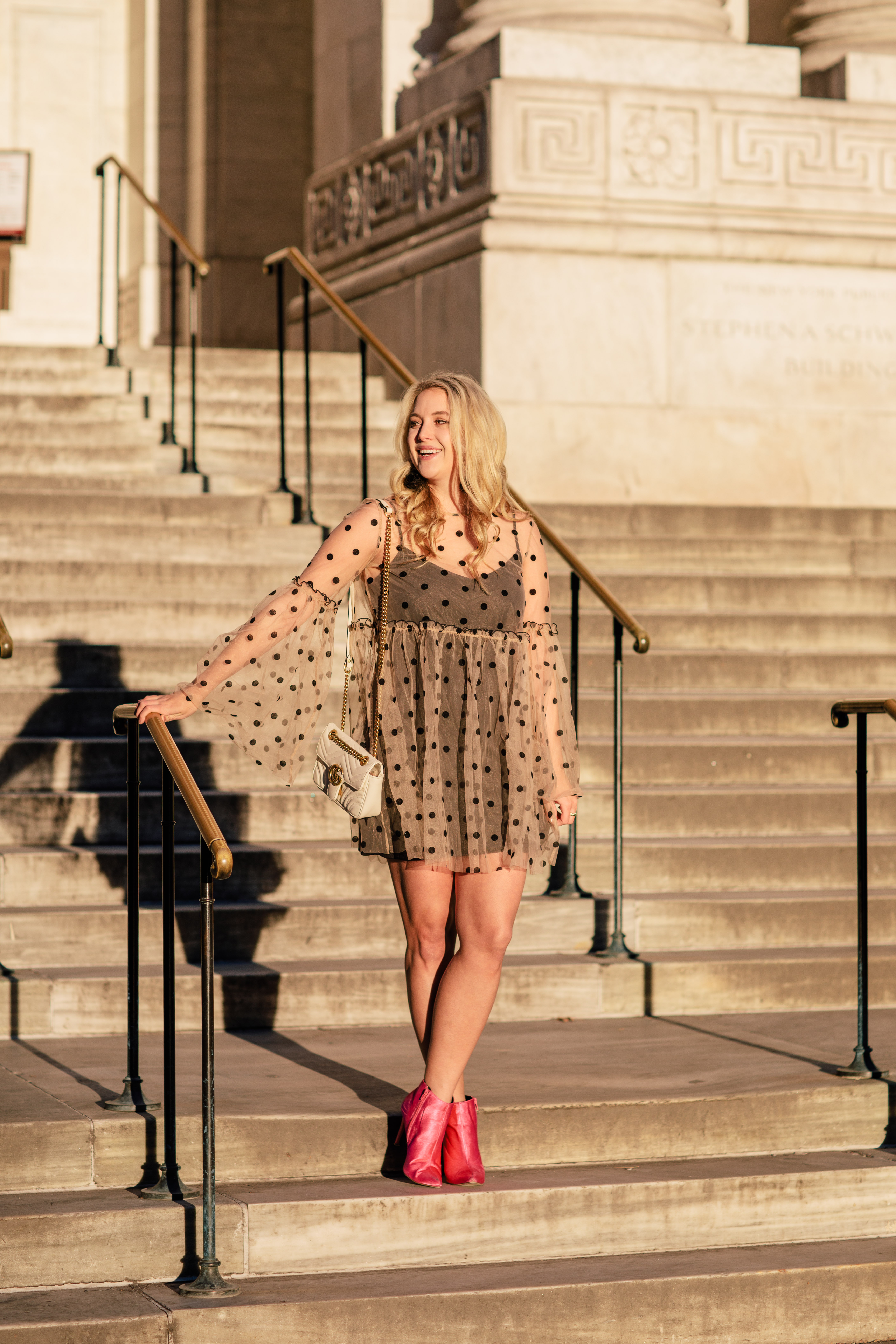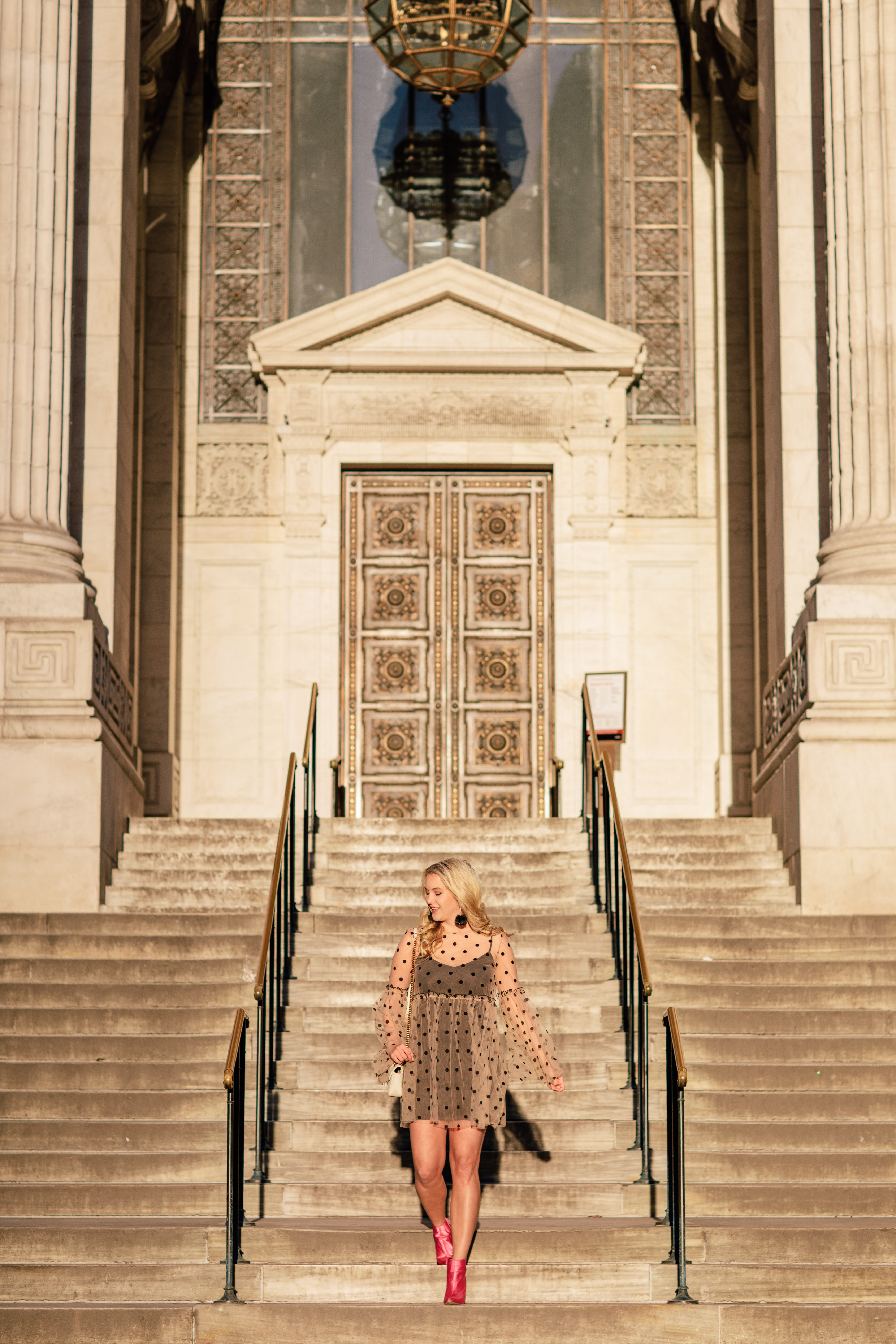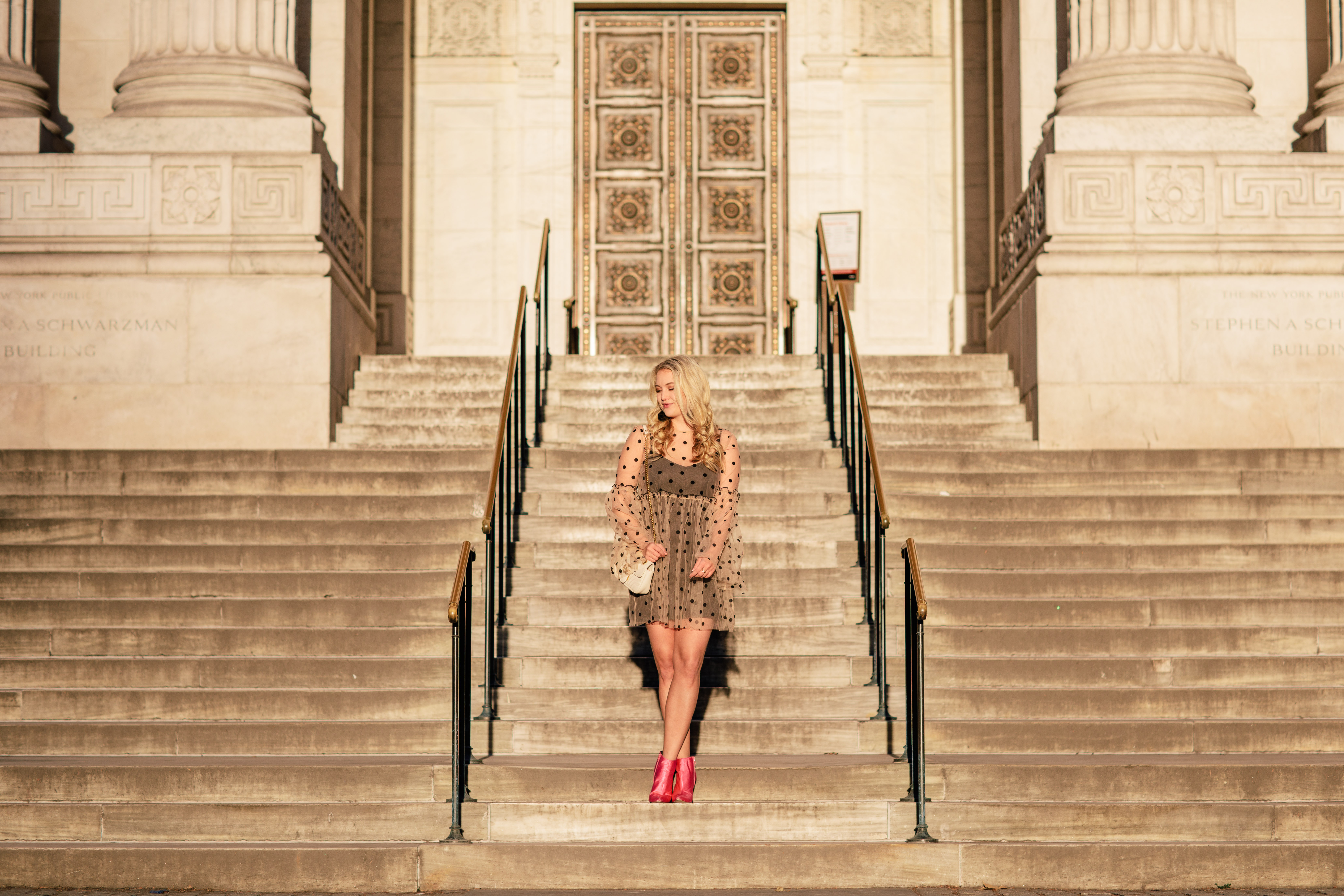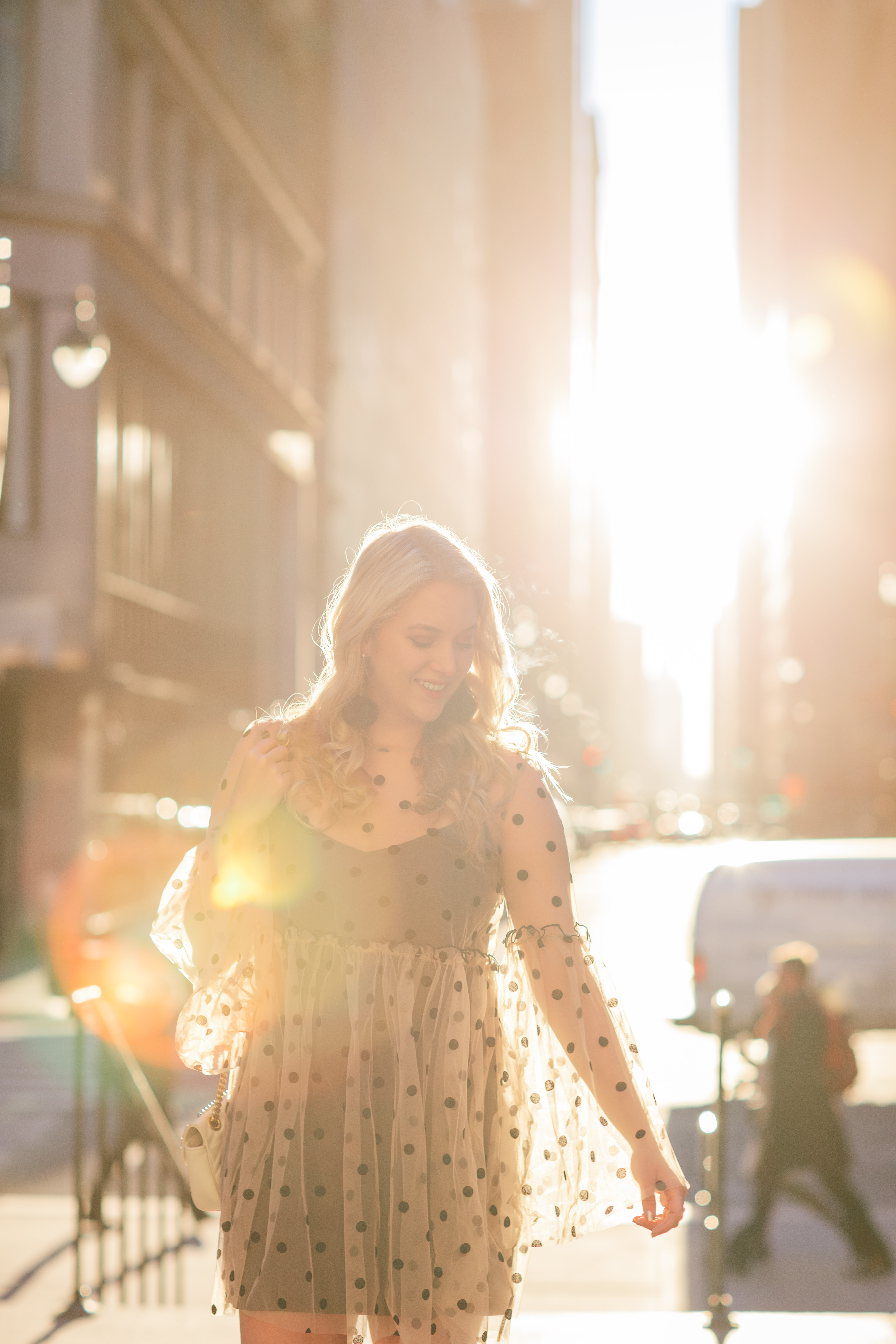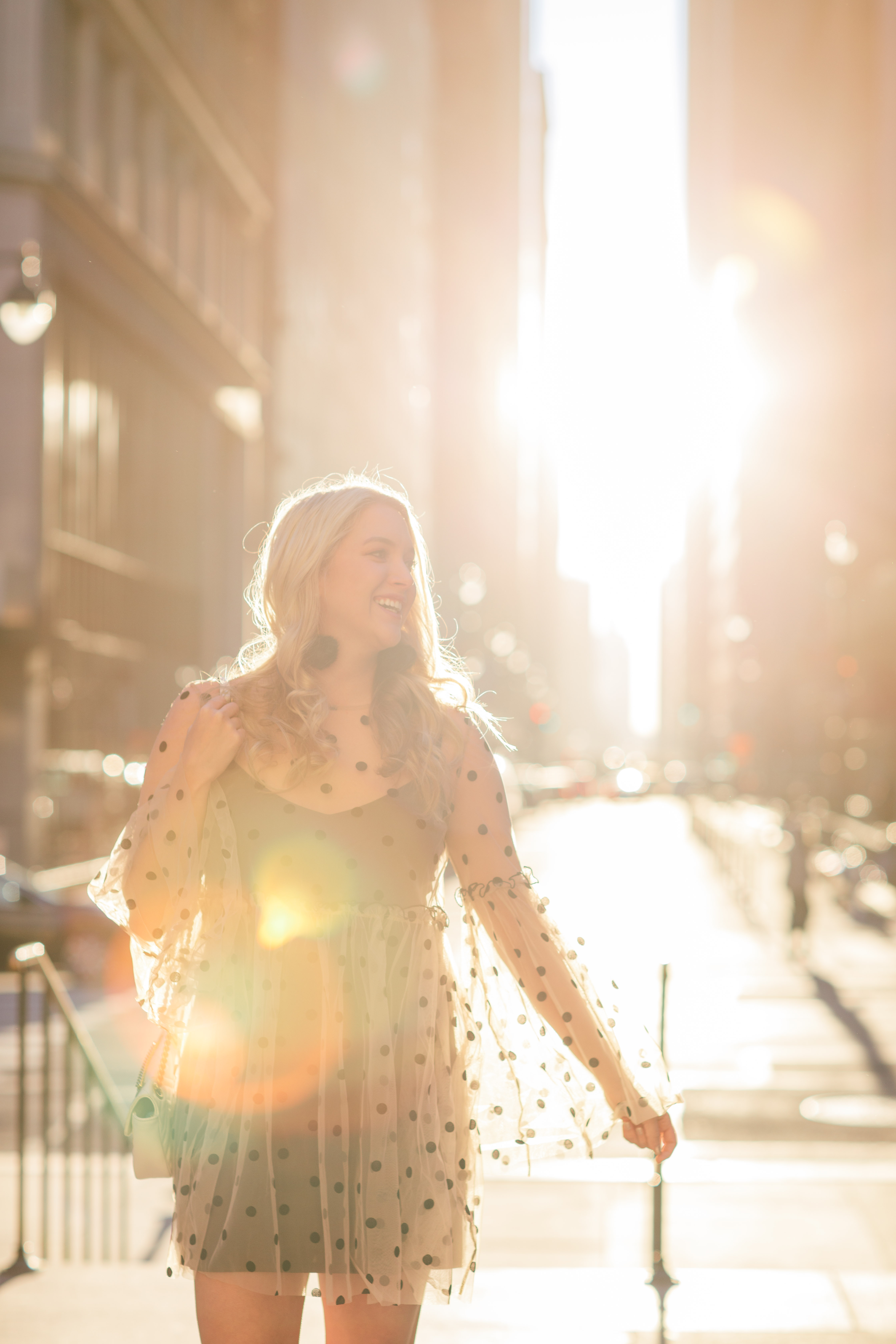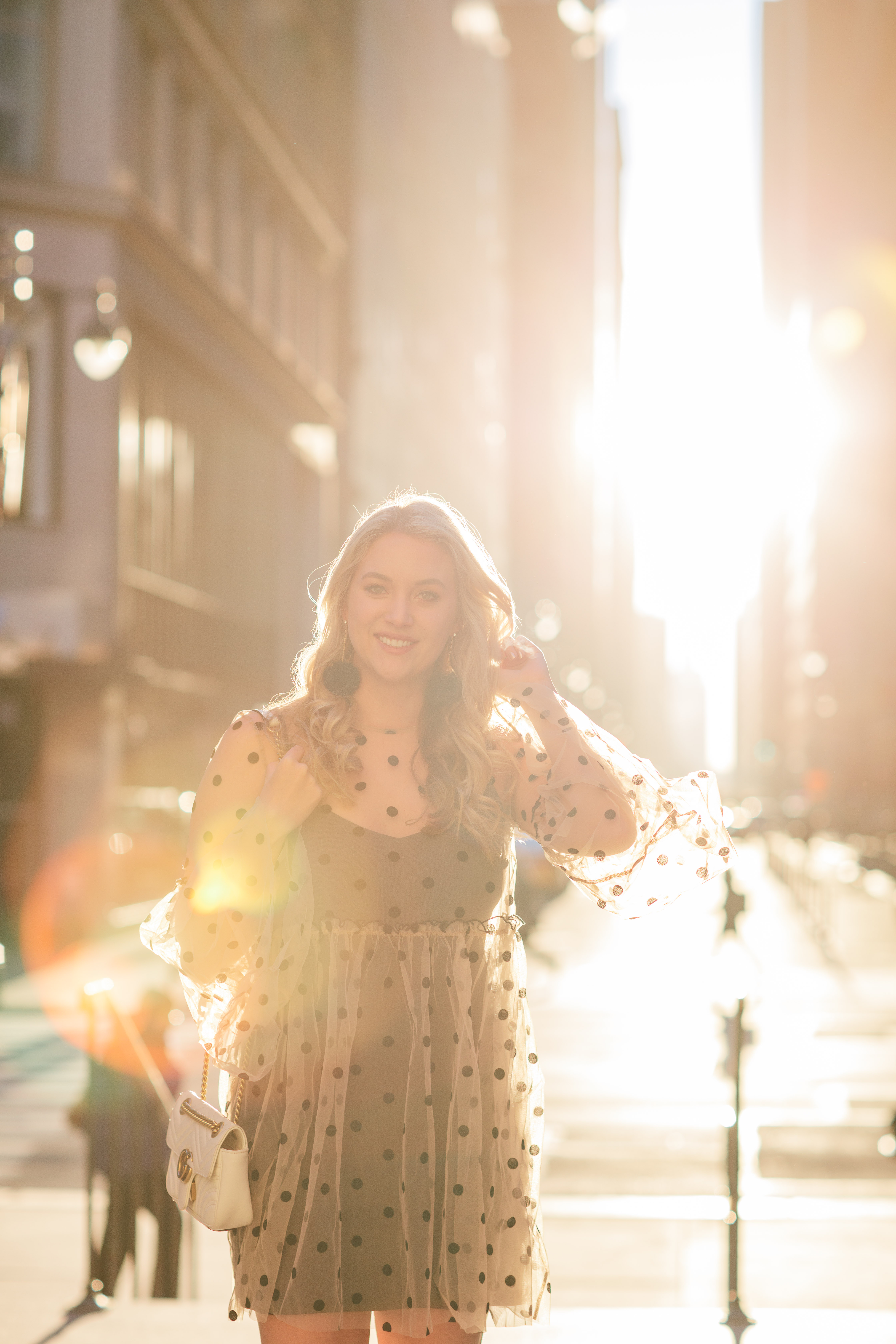 Happy Friday y'all and Happy Birthday Weekend – officially – to me! Obviously I look forward to this weekend every year, but I've been so exhausted the last few weeks that I'm really, really looking forward to this one! I decided to do a "Staycation" with some of my friends at a boujie hotel in Chelsea and I'm super excited. One of the main things I didn't want to deal with was the cleaning up aftermath, so the hotel idea actually works out great – not to mention you get all of the hotel perks like pool, rooftop bar, etc! I'll share more on that next week, so here's hoping it's fun but I'm sure it will be!
To kick off my weekend of being a straight up diva, I'm sharing this sweet polka dot dress that would make a perfect Valentine's Day or date night dress! It's basically a mesh overlay over a slip dress, but the polka dot detail combined with the sleeves makes me just swoon! It's one of those dresses that will be great seasonally since it's neutral. To jazz it up even more, I paired it with hot pink booties and pom pom earrings, so fun! What do y'all think? Have a great day and thanks for reading!