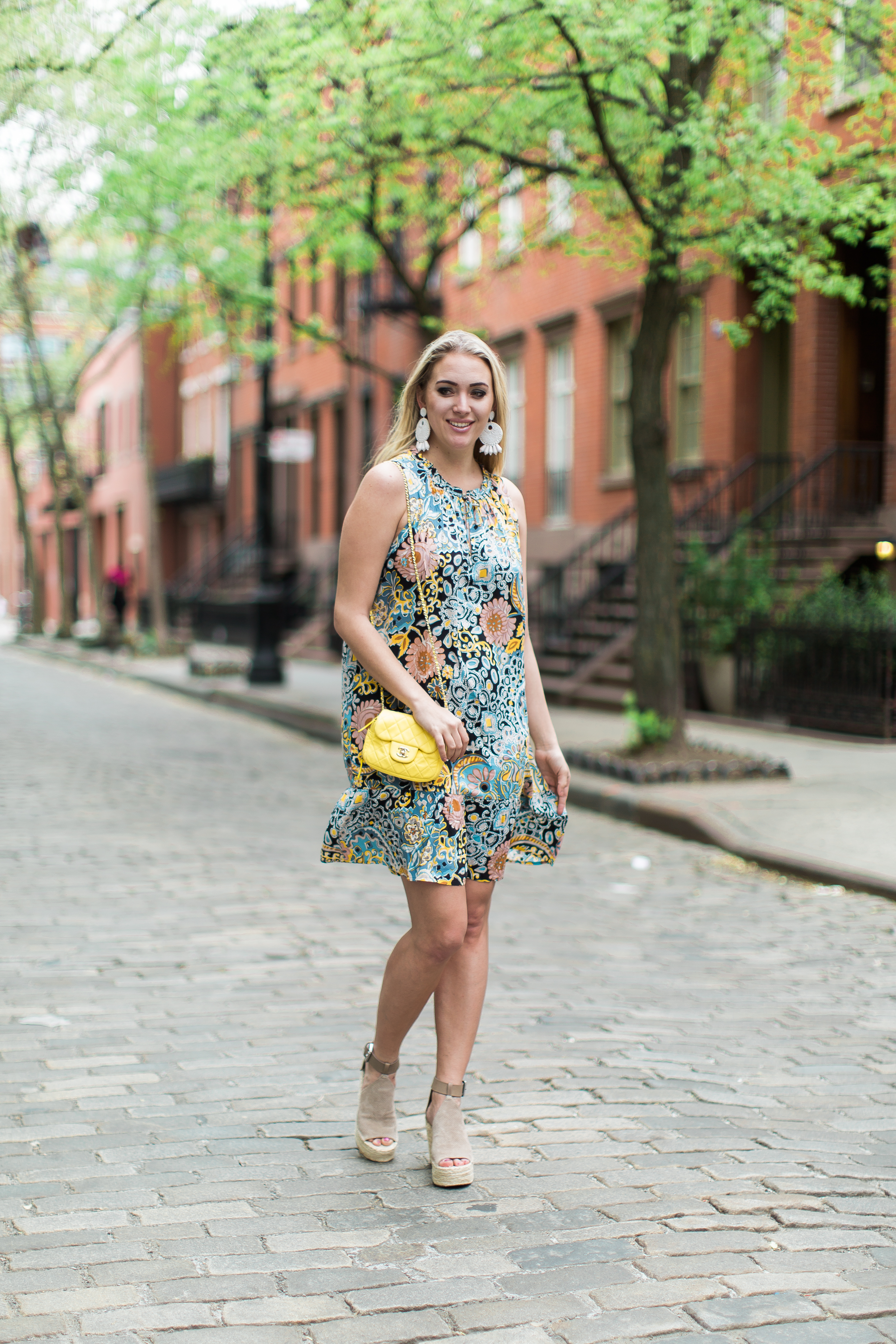 Dress // Wedges // Earrings
Photos by Caitee Smith.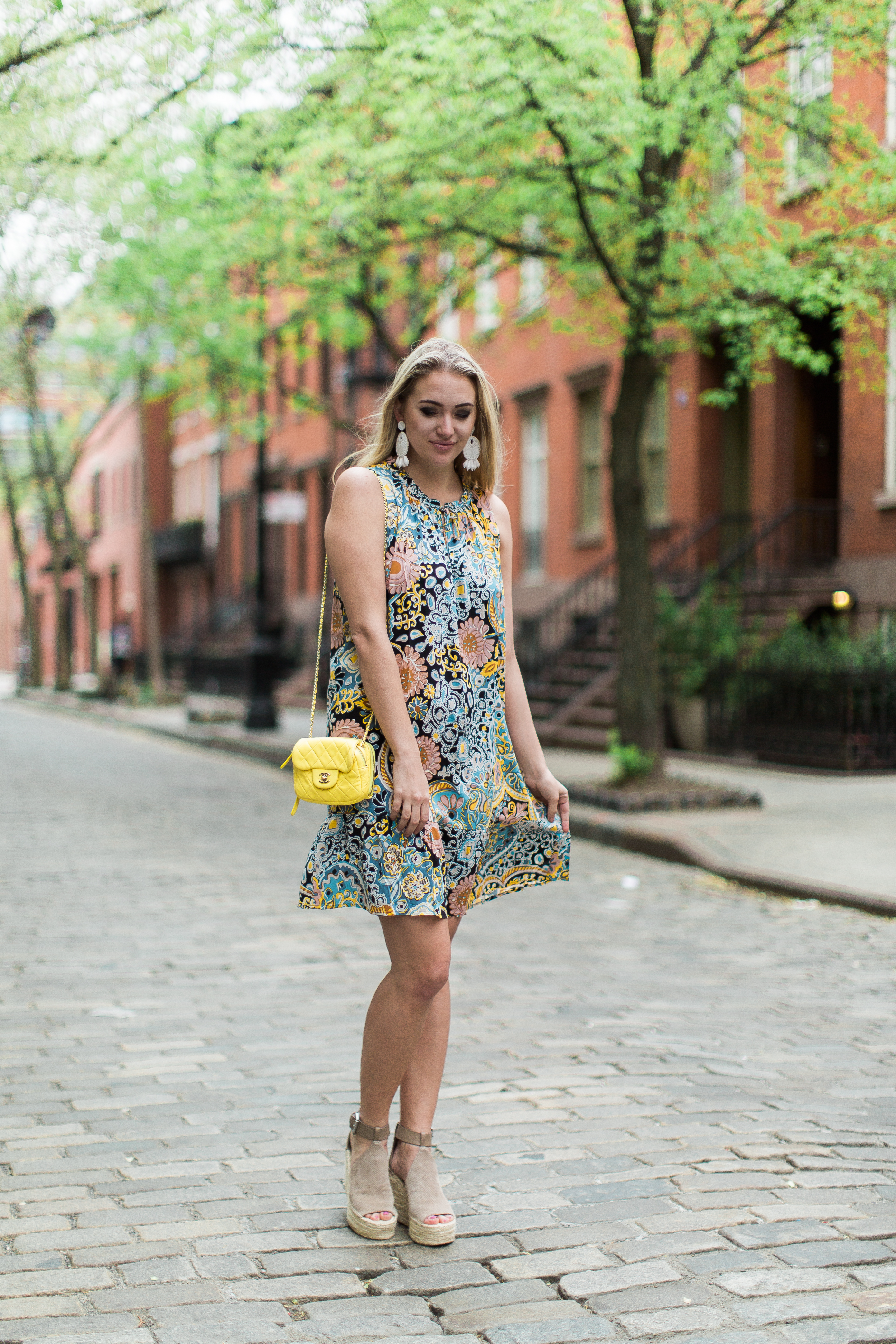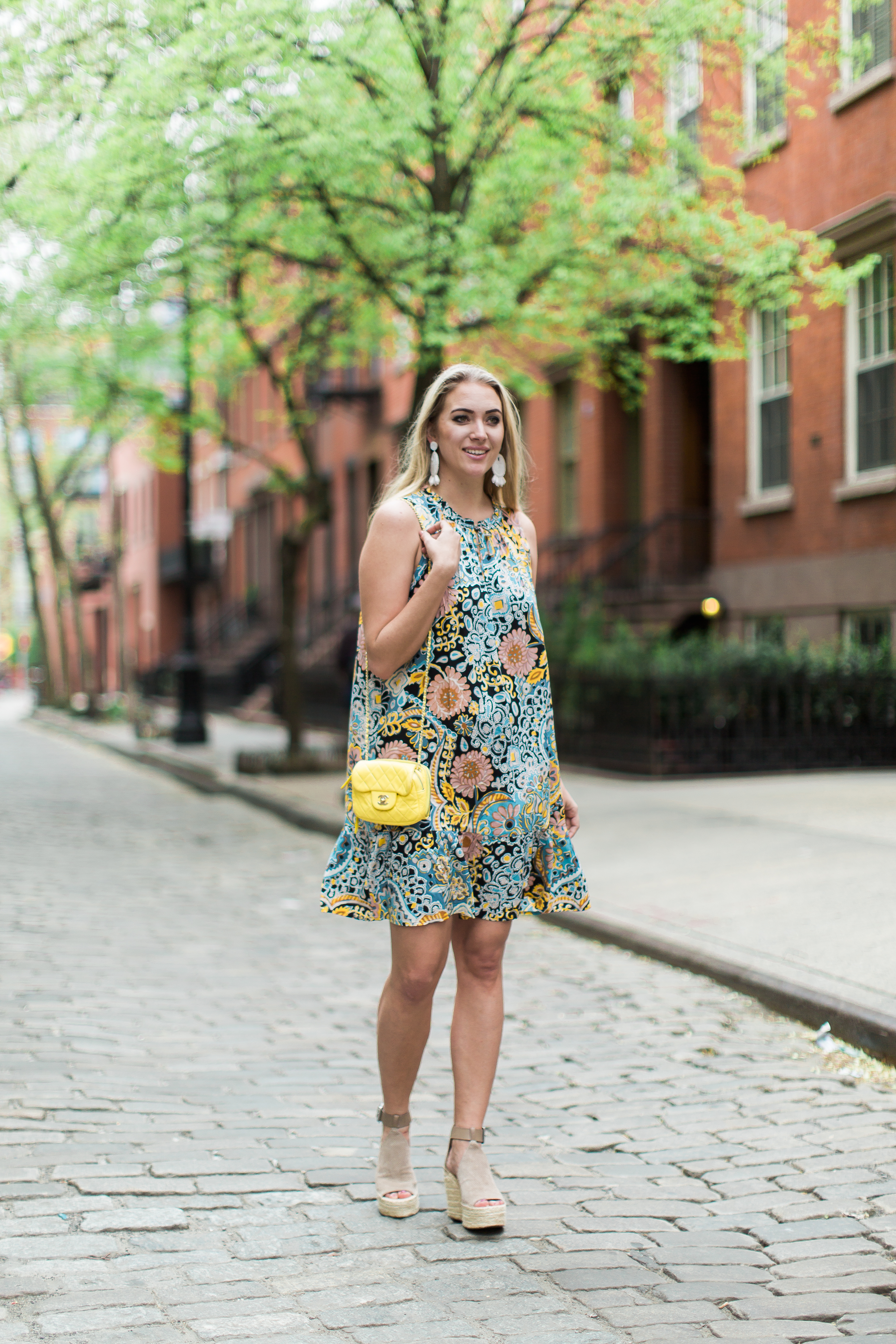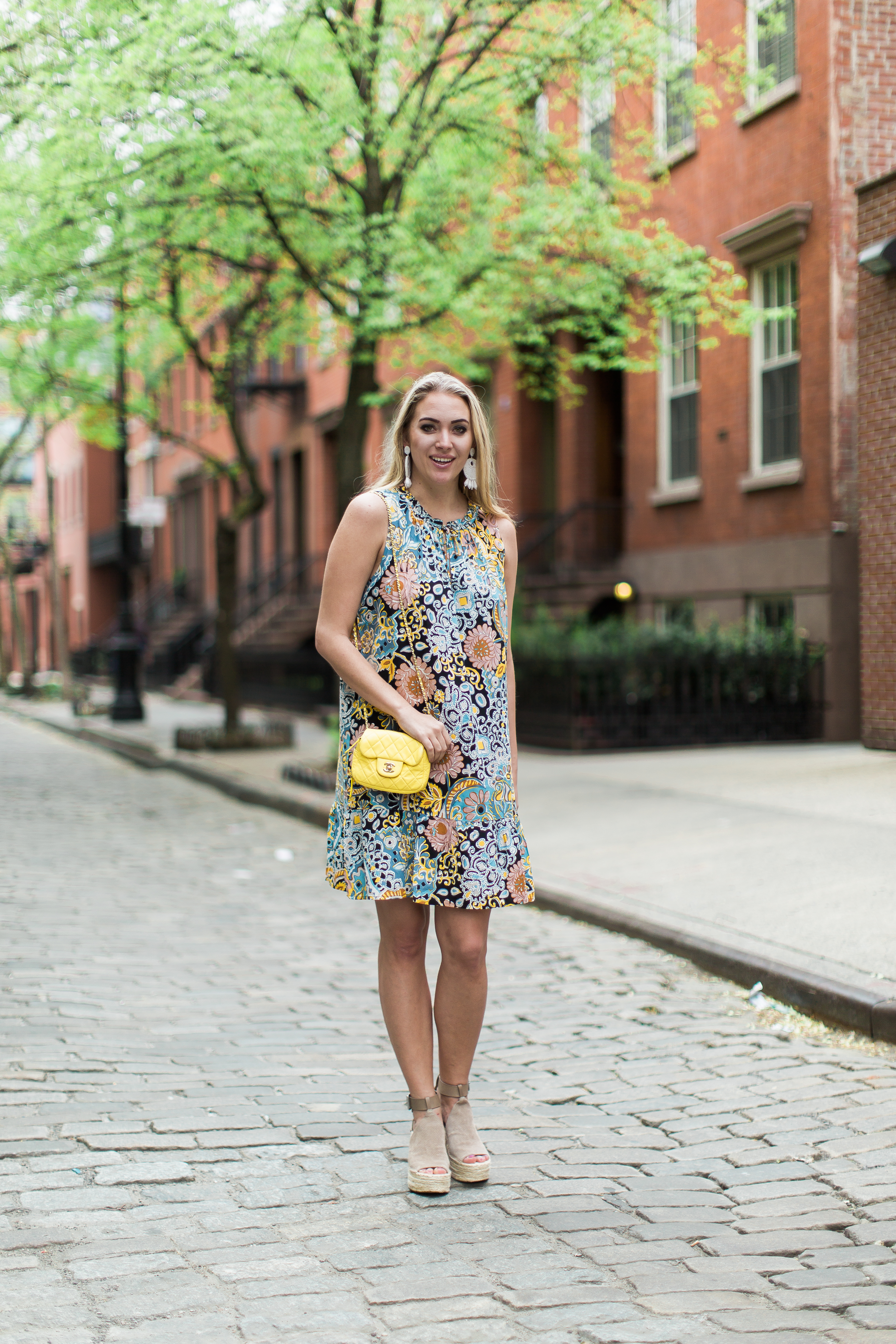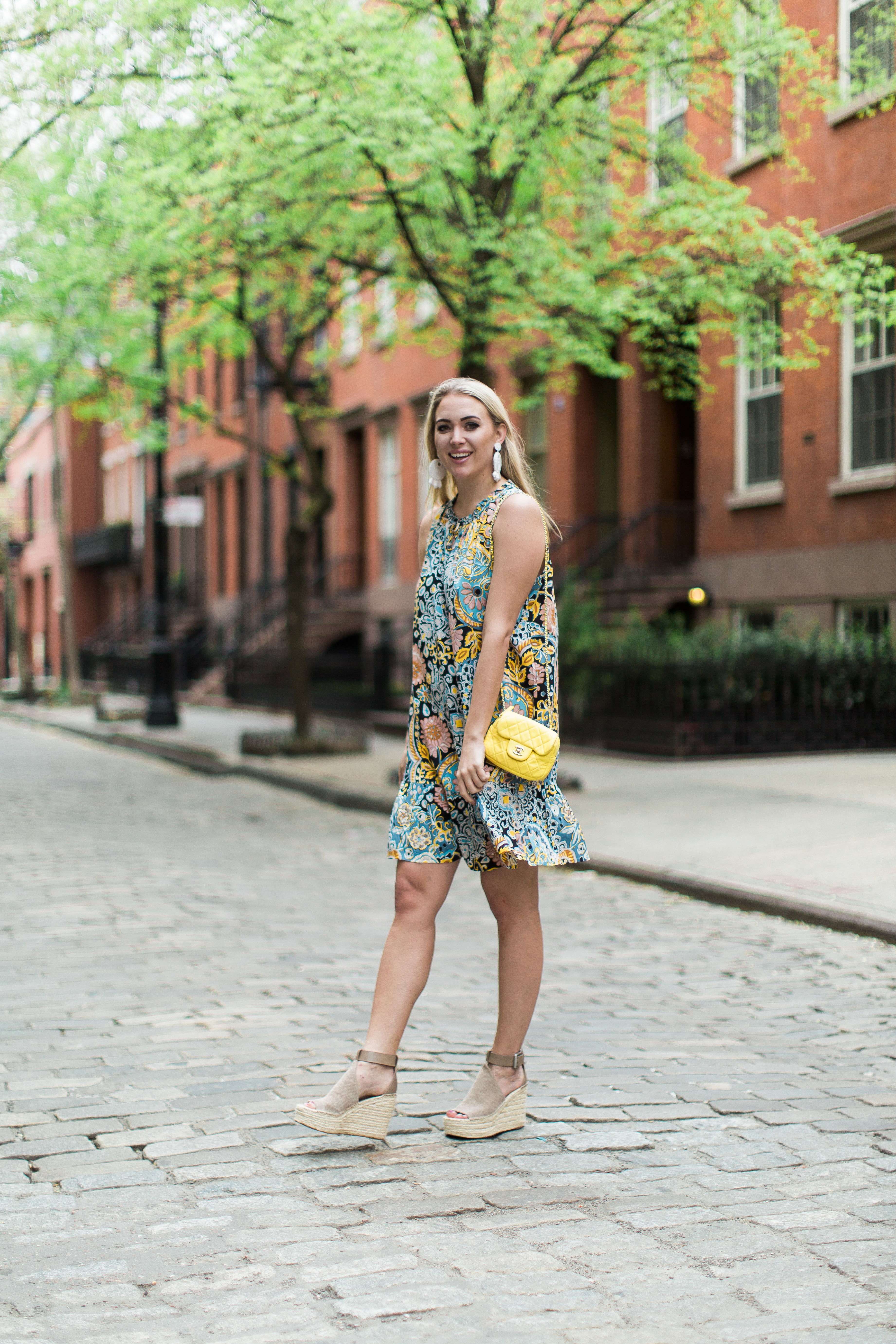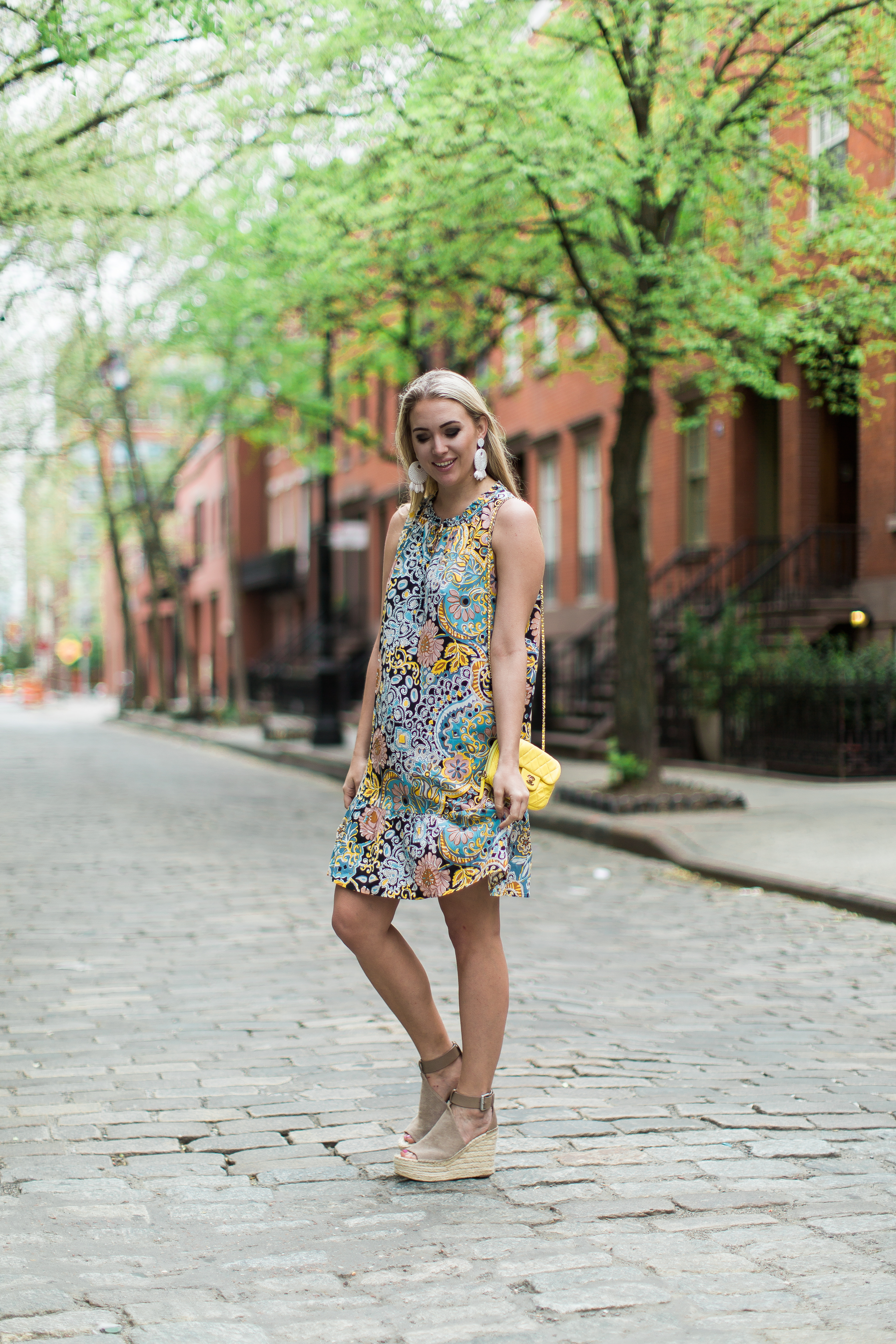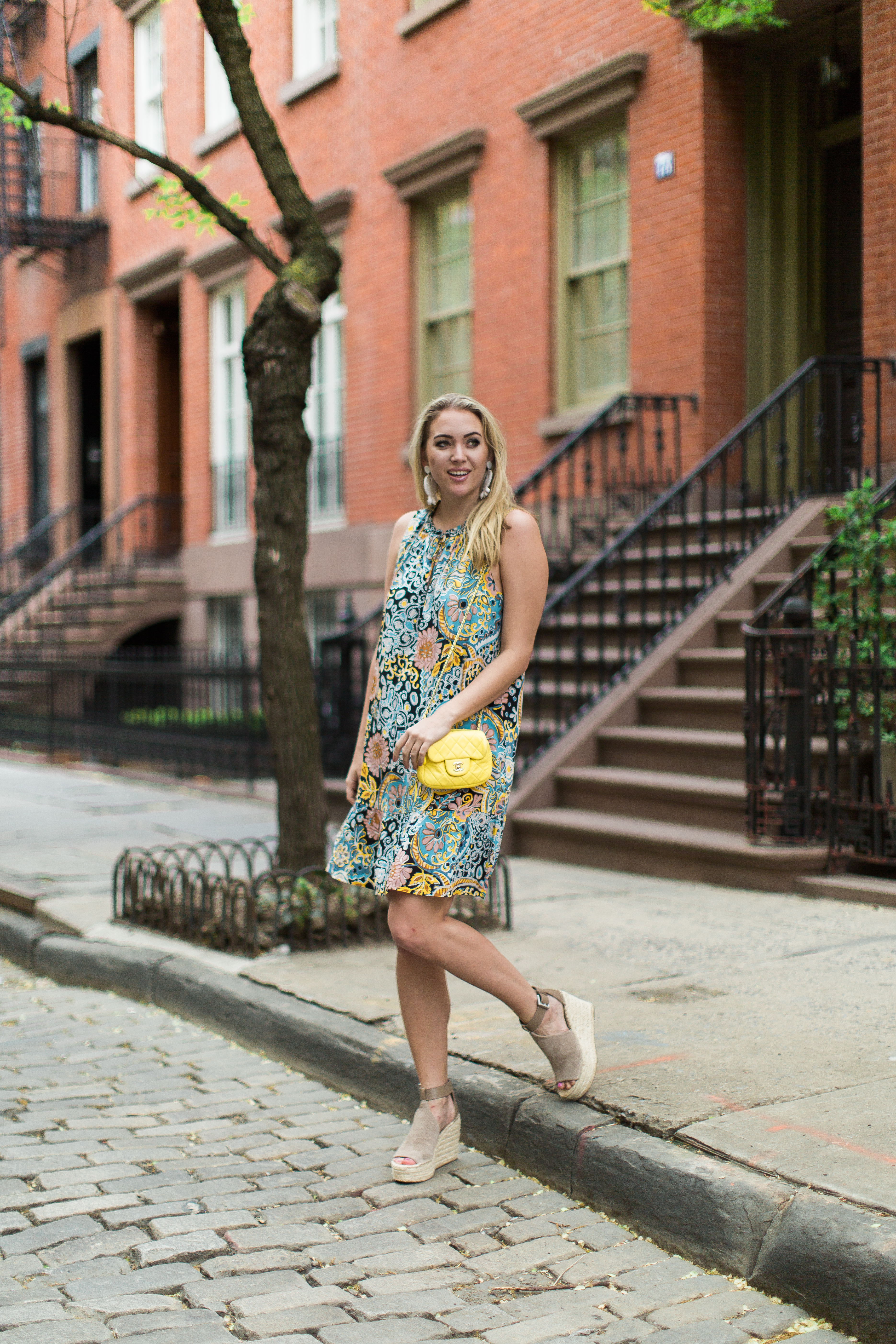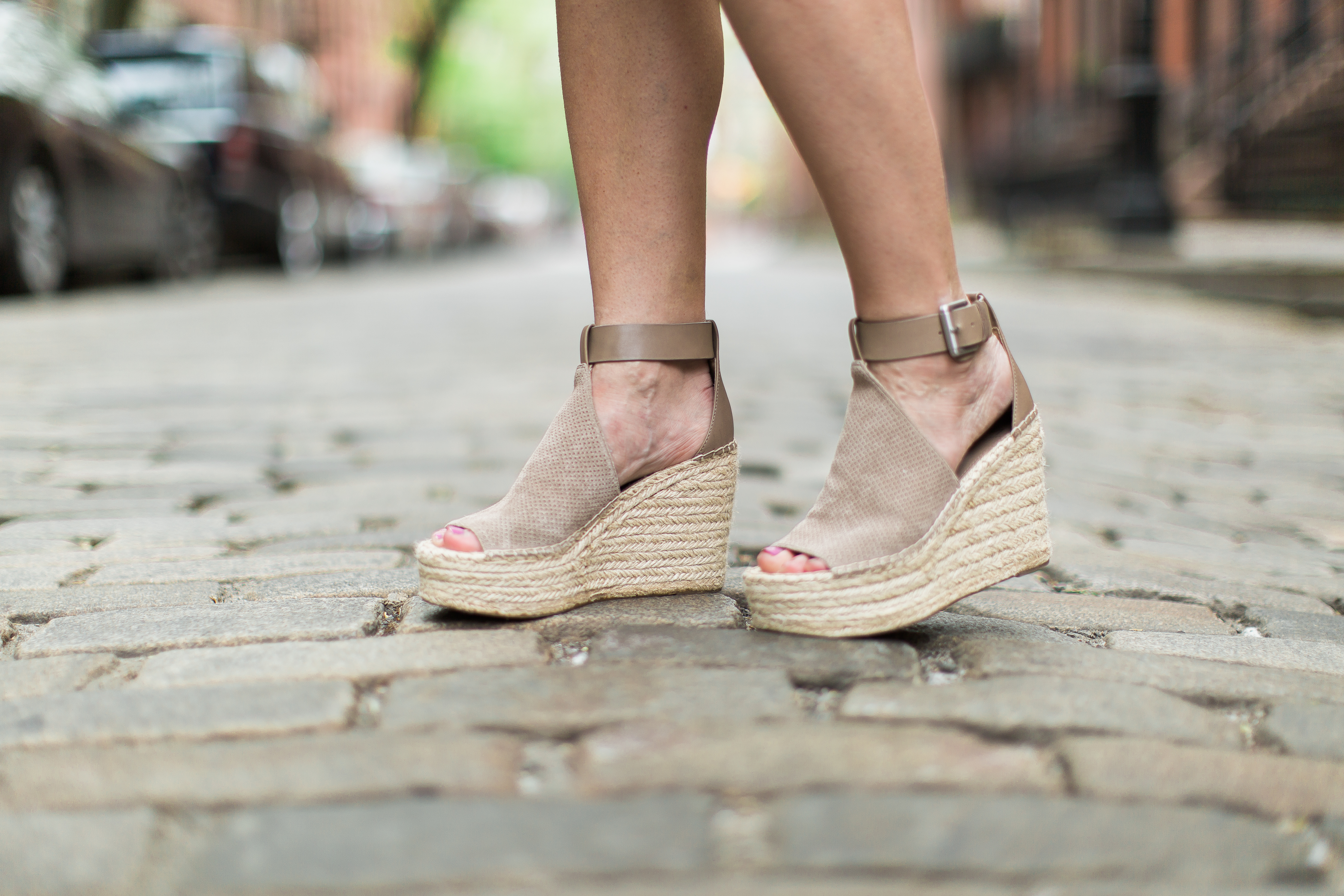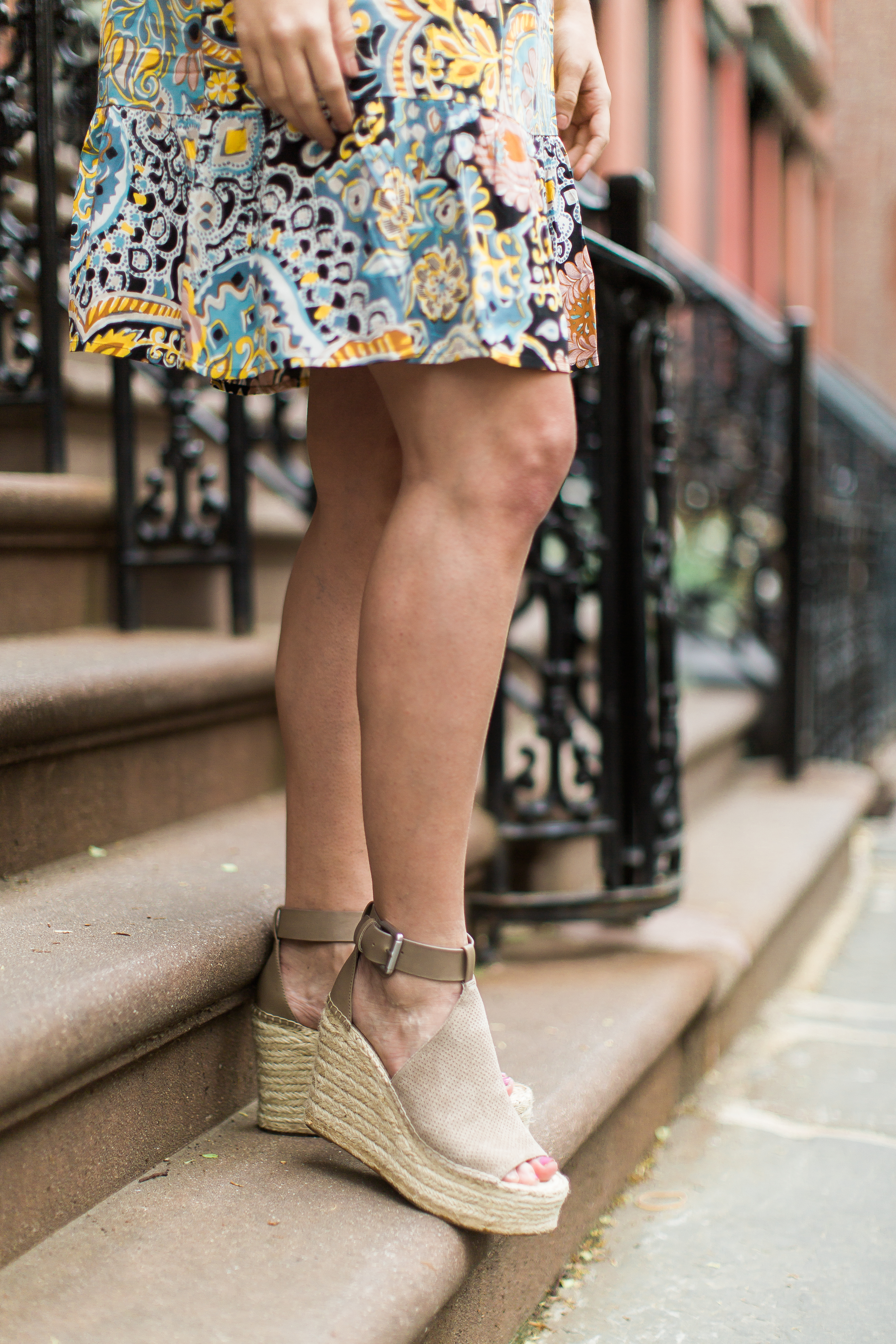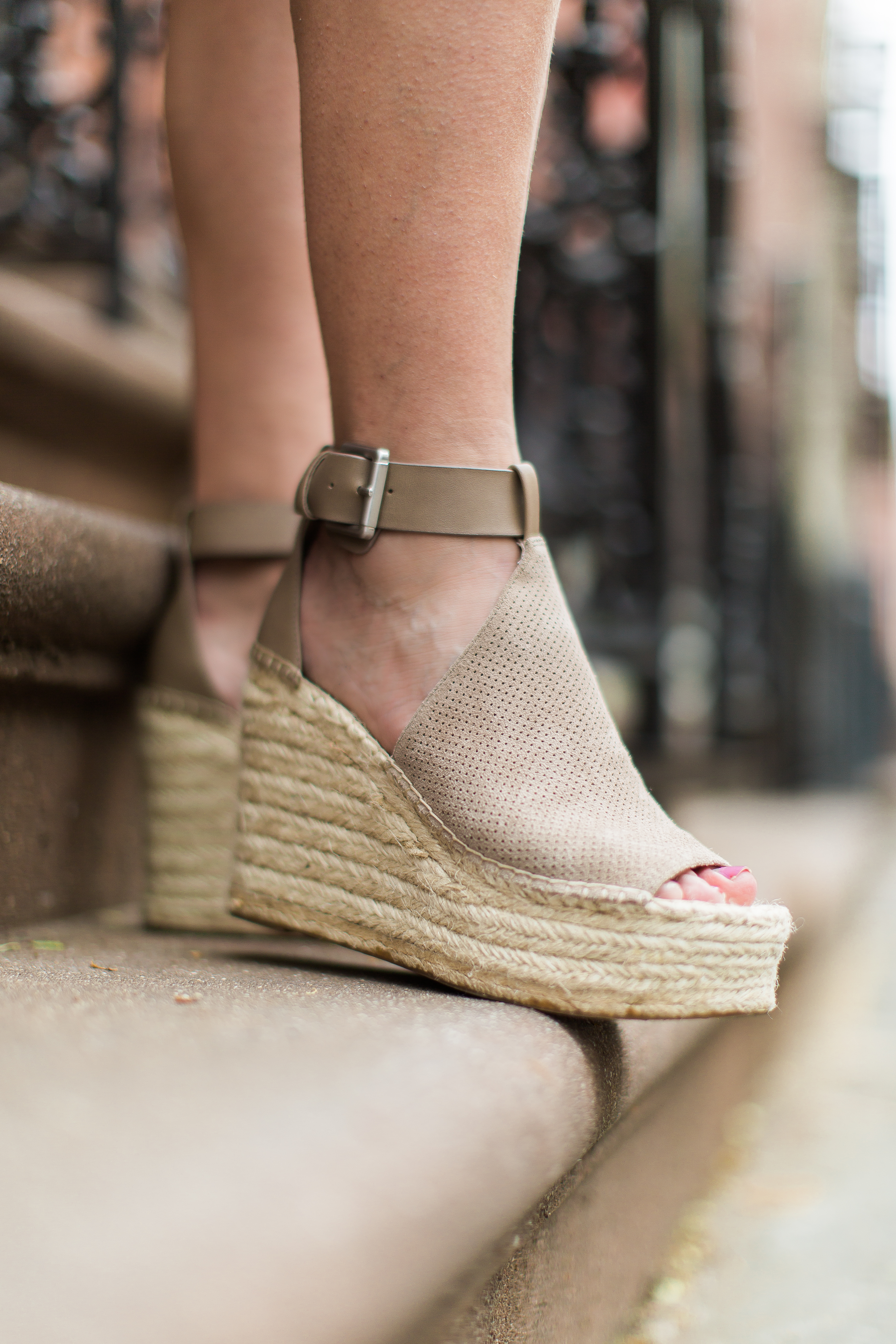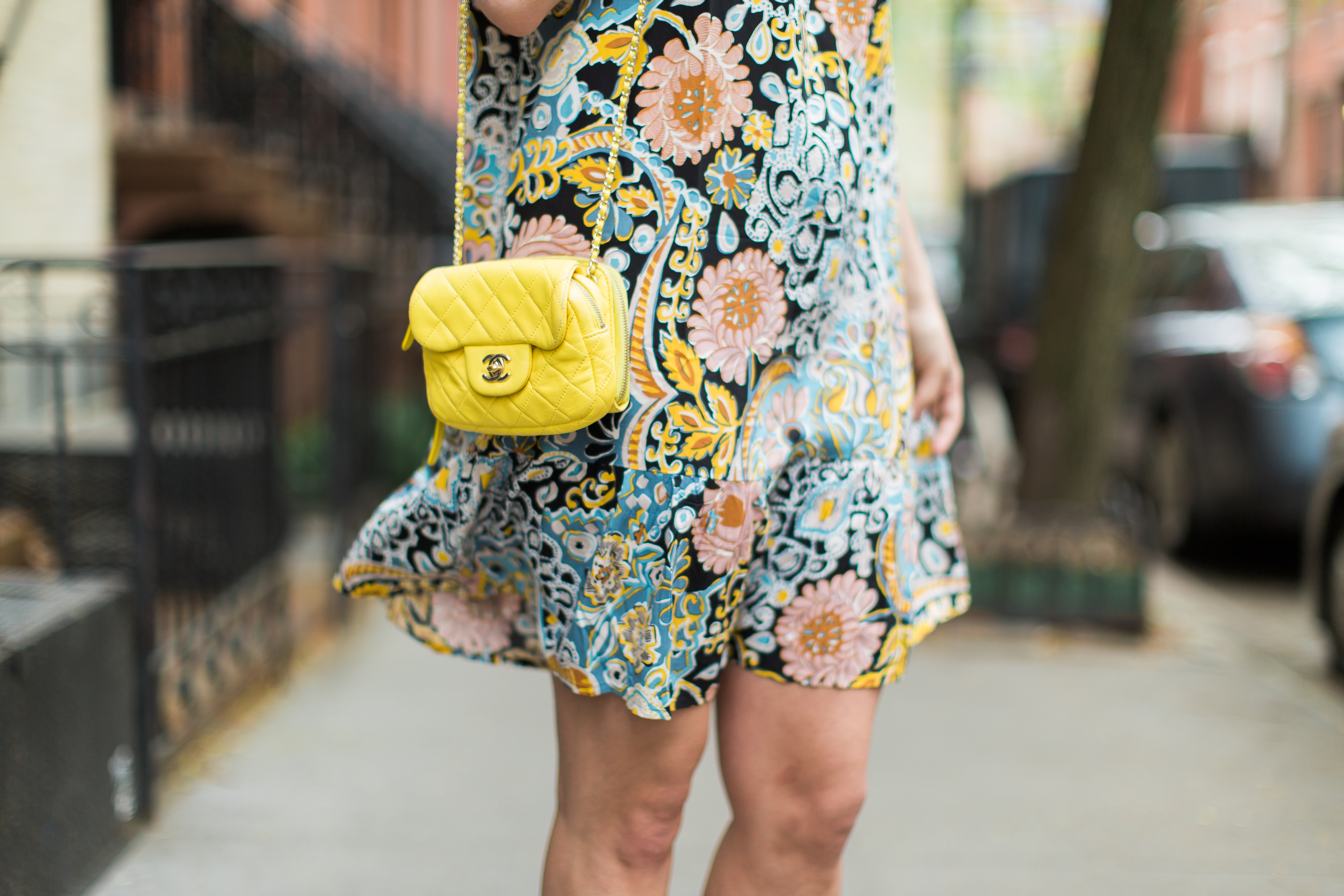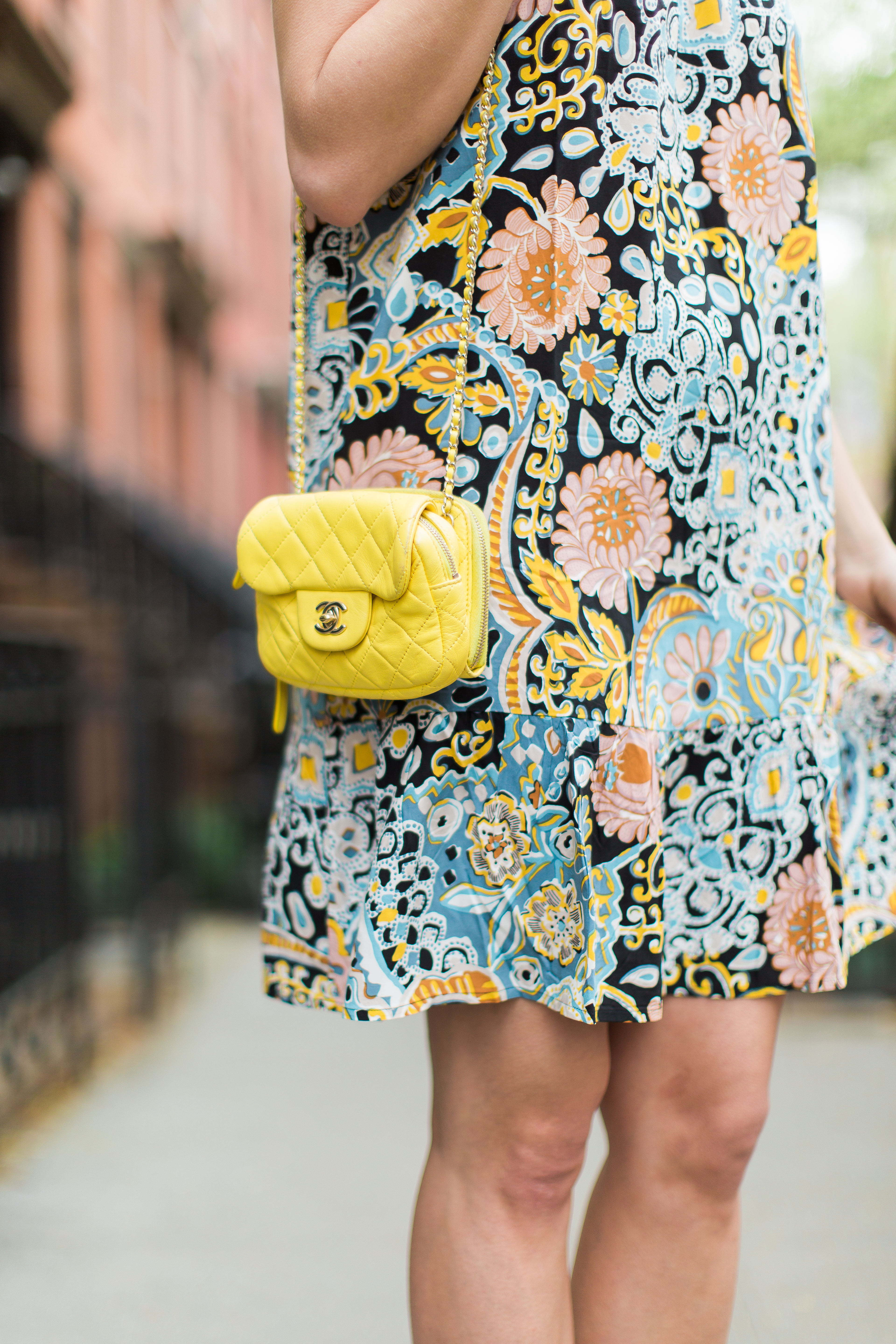 Happy Thursday y'all! I'm spending my last day in Houston before heading back to the city, and let me just say I am NOT ready for summer weather anymore! When I come back I'll definitely be needing something like this tapestry flounce dress. After being in 85-90 degree weather this week, I think I'll stop complaining about weather that's 65-75 degrees for sure. While it was nice to be back in my hometown for a few days I am definitely ready to get back to the city life. First thing I'm doing is grocery shopping because I've been on a carb binge ever since I got here! Nothing like good southern cooking and Tex-mex to get you through, right?
Today I'm sharing one of my favorite little spring dresses that's under $100 and perfect for work or play. This tapestry flounce dress has the cutest print that won me over, and the softest drop waist that makes it a little bit unique from any other dresses I own. The fabric is soft and there are so many colors in the pattern to accent. Here I chose to accent the yellow with my little yellow Chanel bag, and also the white with my recent favorite statement earrings. I wore this dress to work one day with these blush bow flats and these blush statement earrings to bring out the blush in the pattern and I was obsessed with it! It was also the perfect dress to throw a cream relaxed blazer on over, or a white jean jacket if it's still a little chilly outside. I added my go-to neutral wedges to dress it up, but also keep it relaxed. The cobble stone streets in West Village were so easy to walk on in these. Sometimes I feel like I could run a marathon in theses wedges because they're so comfortable!
In terms of fit, I've noticed that either Loft has started running a bit large or I've lost more weight than I thought. While I wish it were the latter, I think their items have started to run a bit larger than normal! Here, I'm wearing a size large and while it fits nice, I could have gone with a medium. When I order dresses online I typically size up because I'm 5'10 and want the dress to be an appropriate length, and you really never know what you're going to get! I grew up thinking typical rule-of-thumb was that your hemline needed to be to the tips of your fingers when your arms were at your side. What do y'all think? Have a great day and thanks for reading!