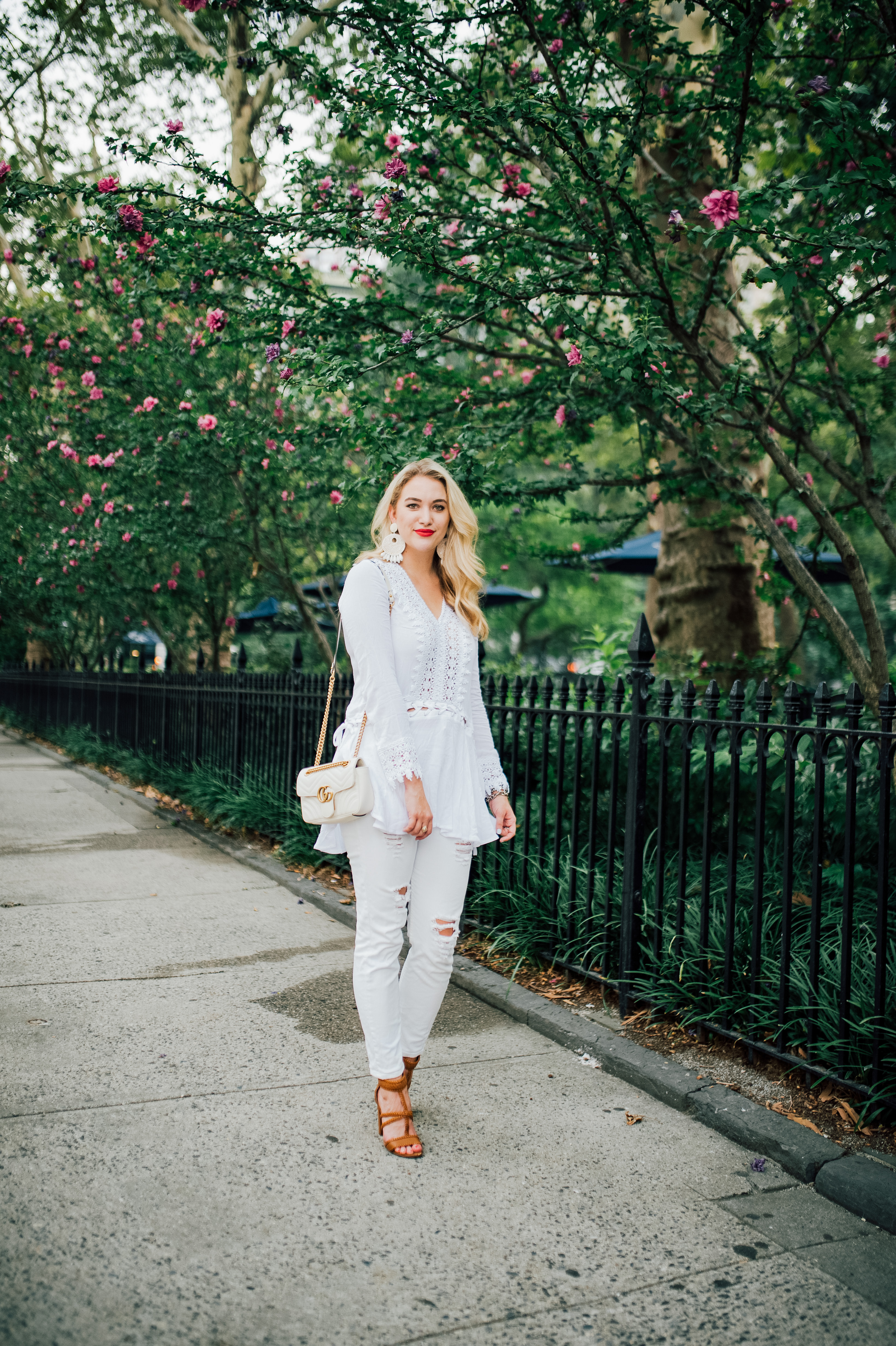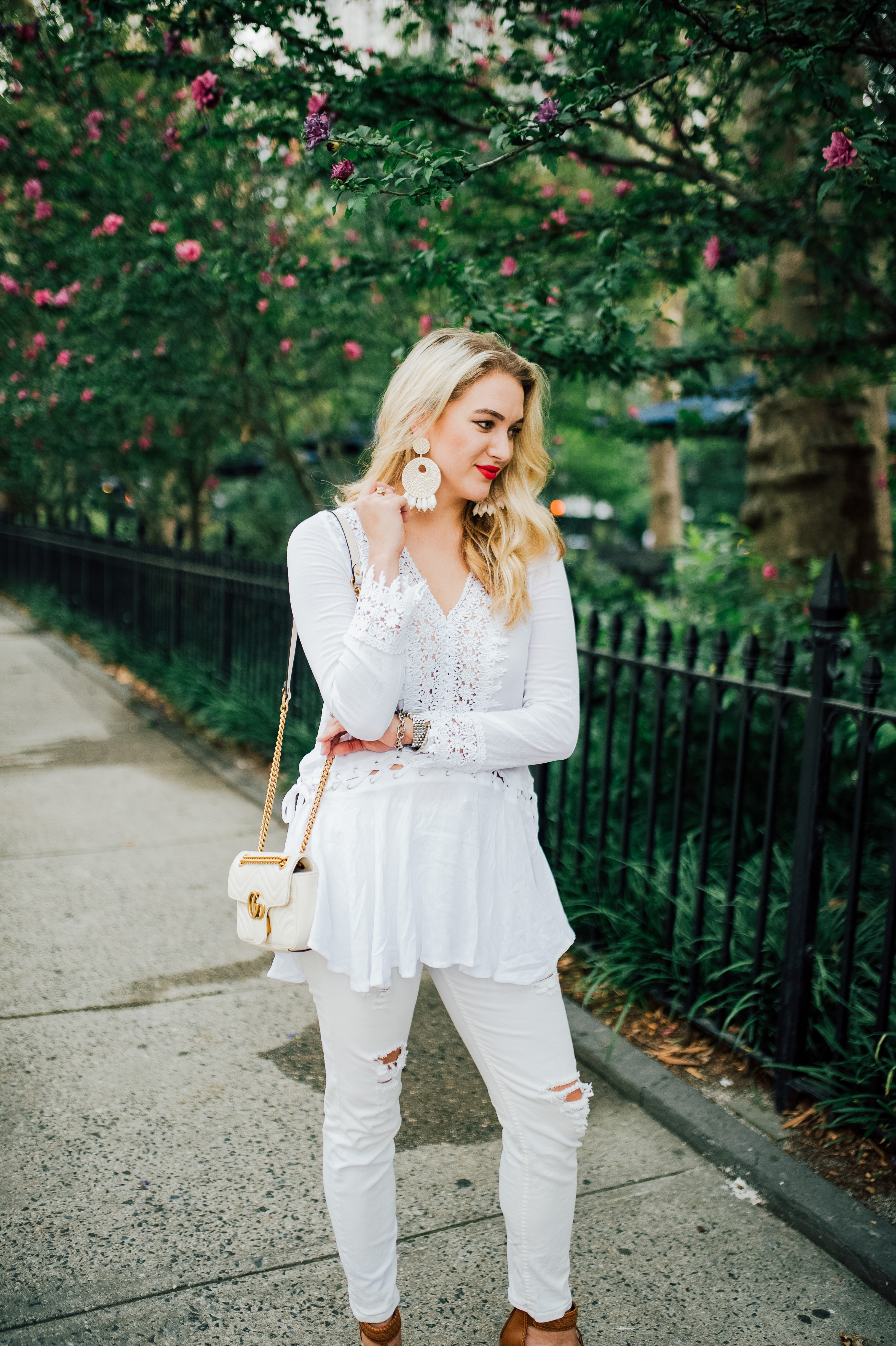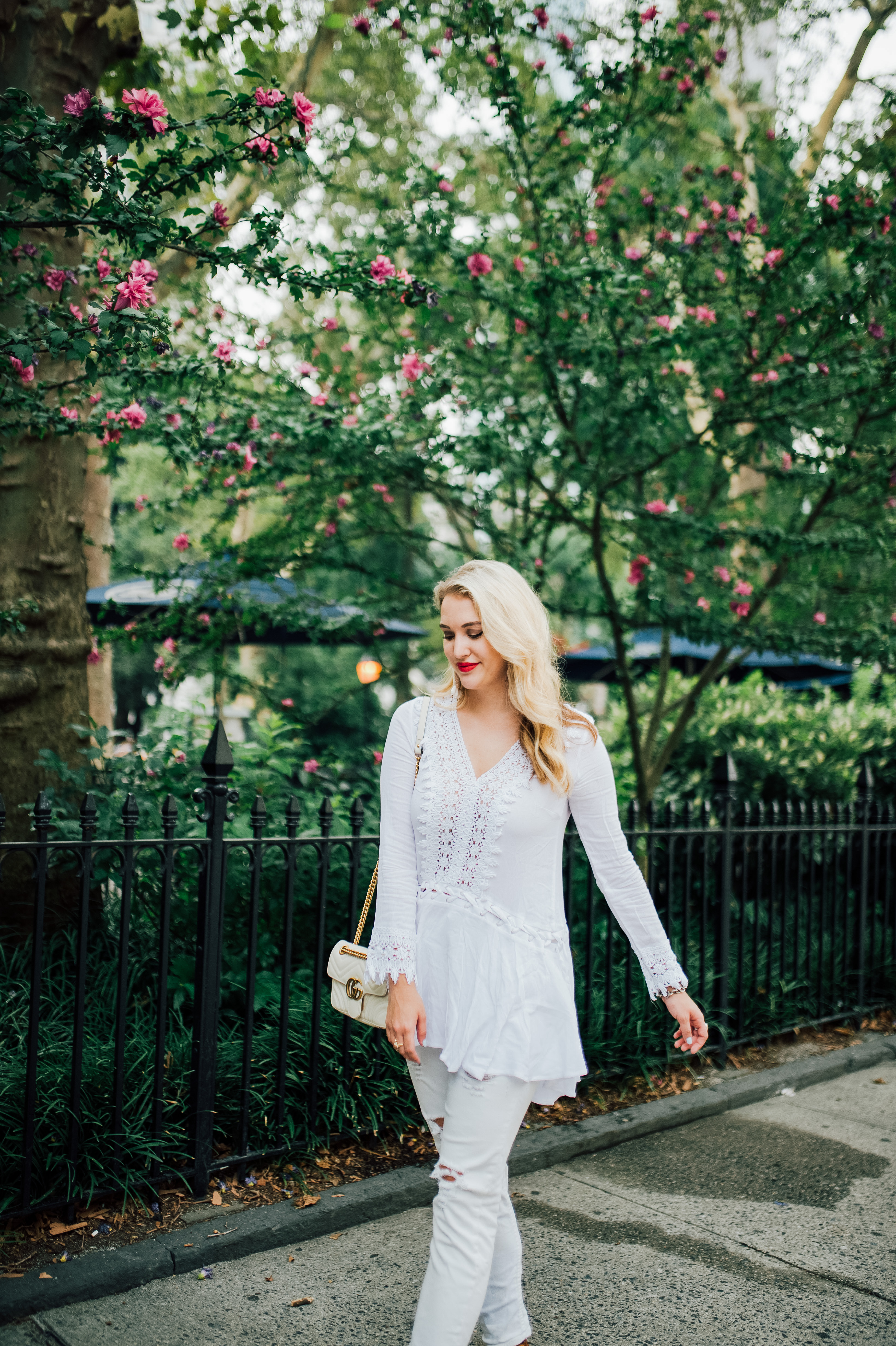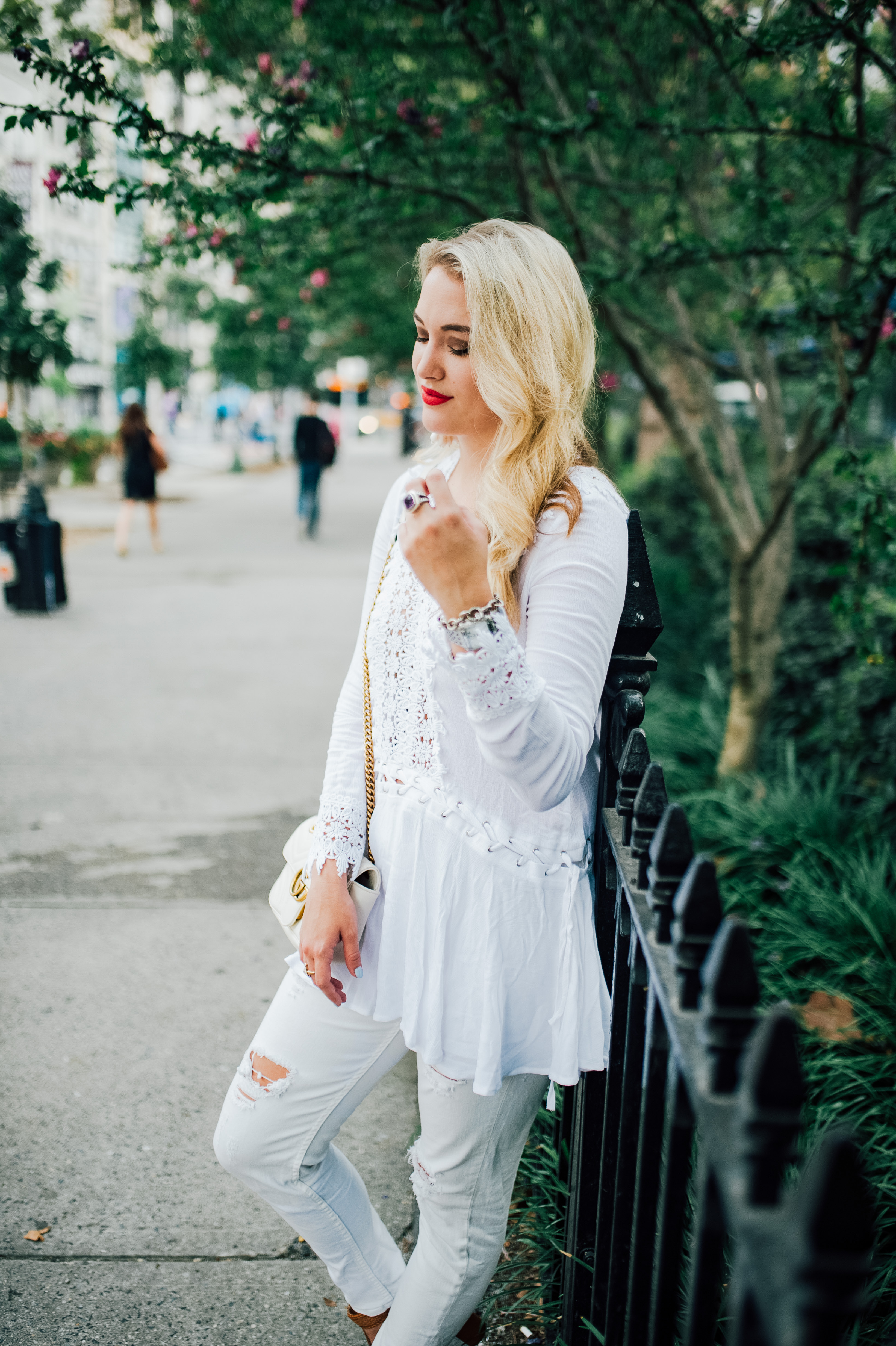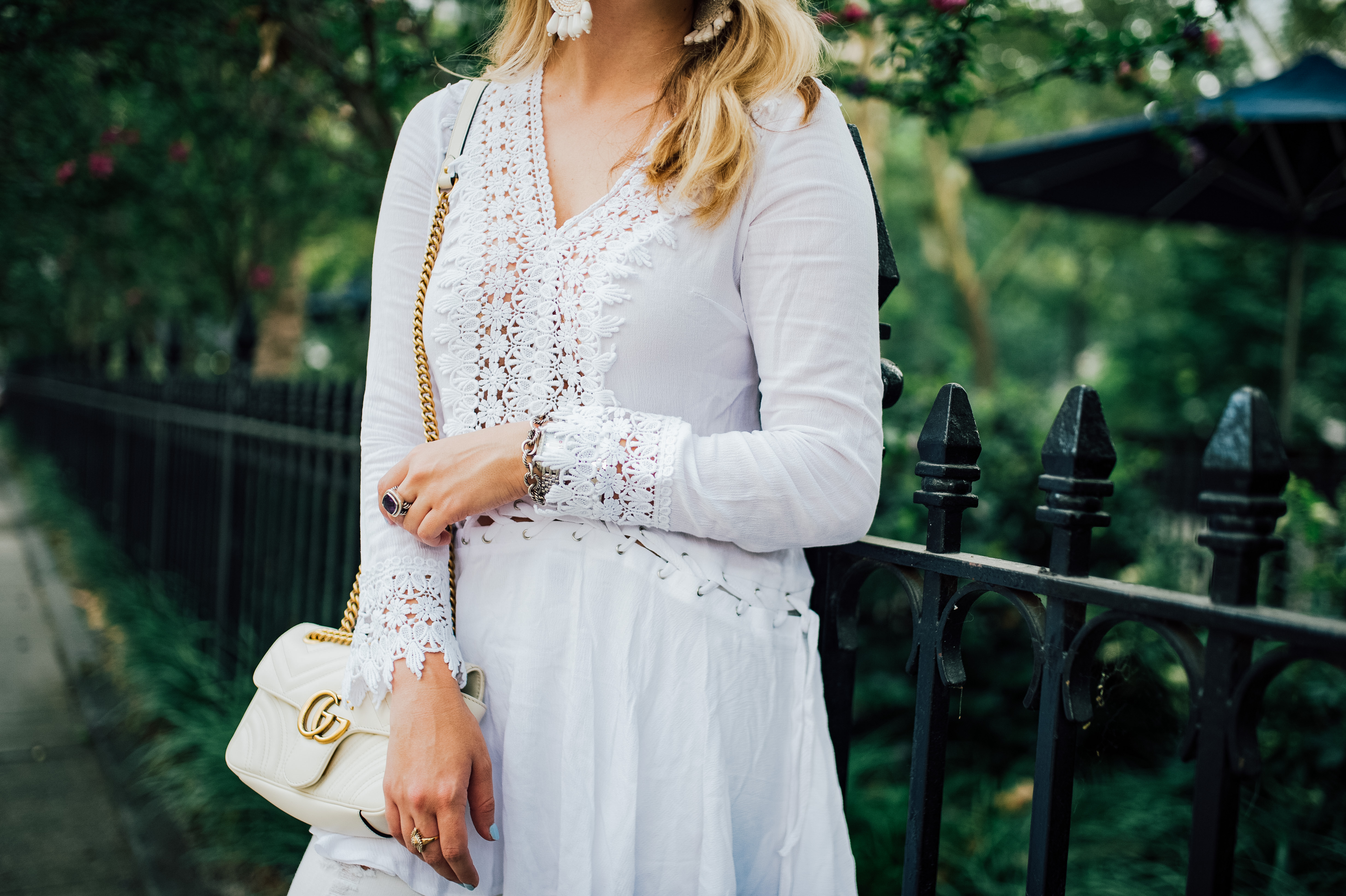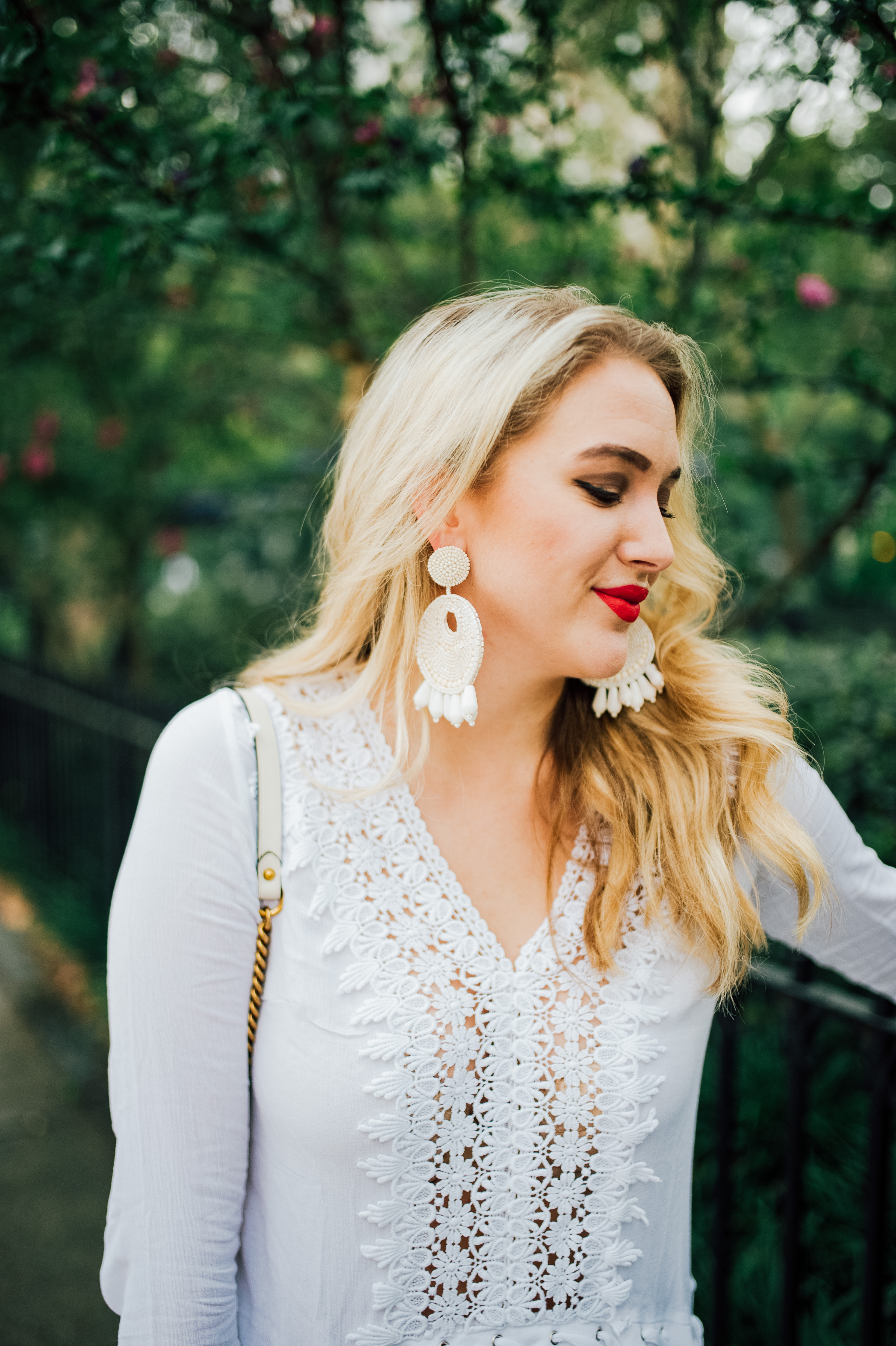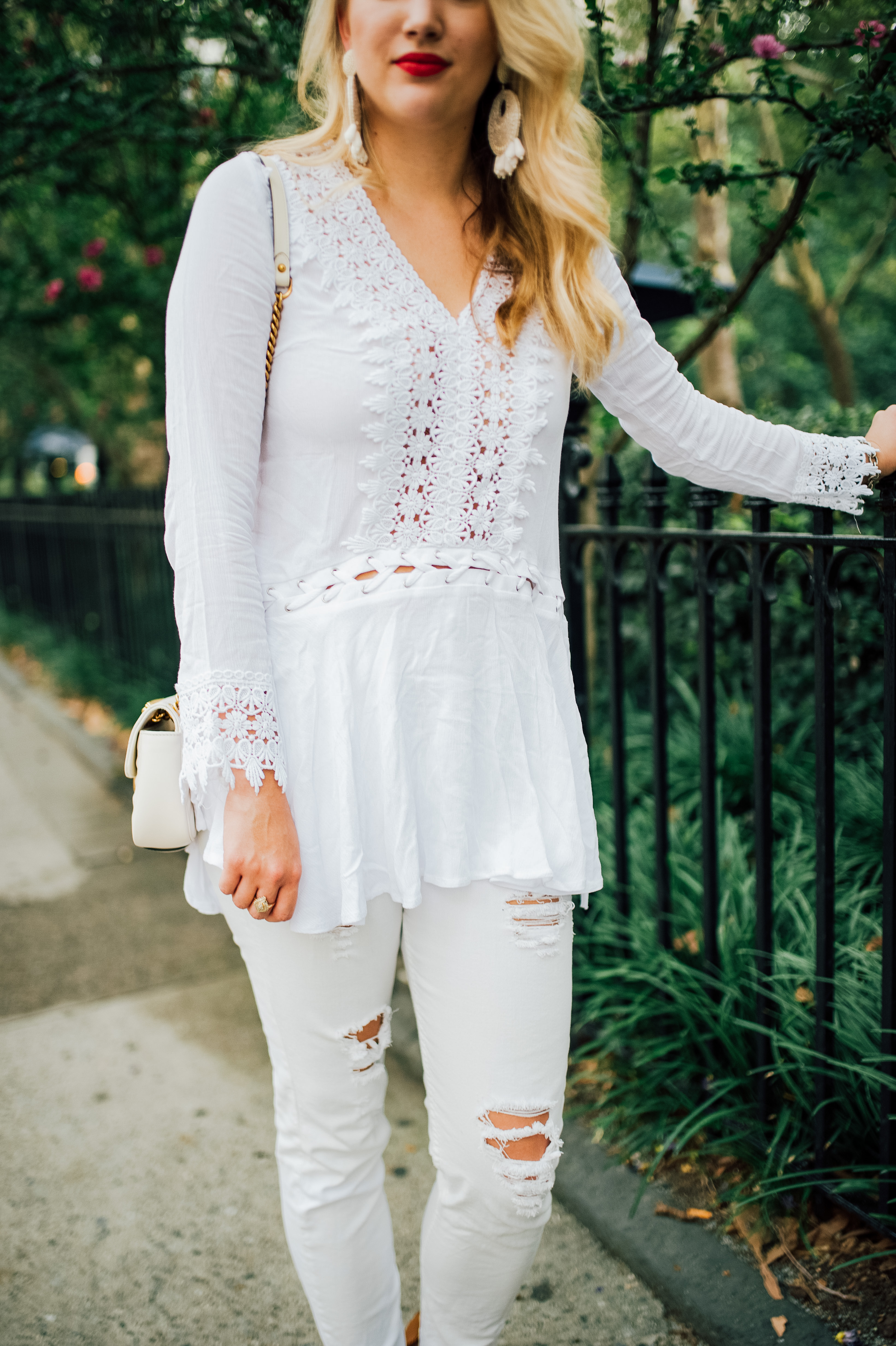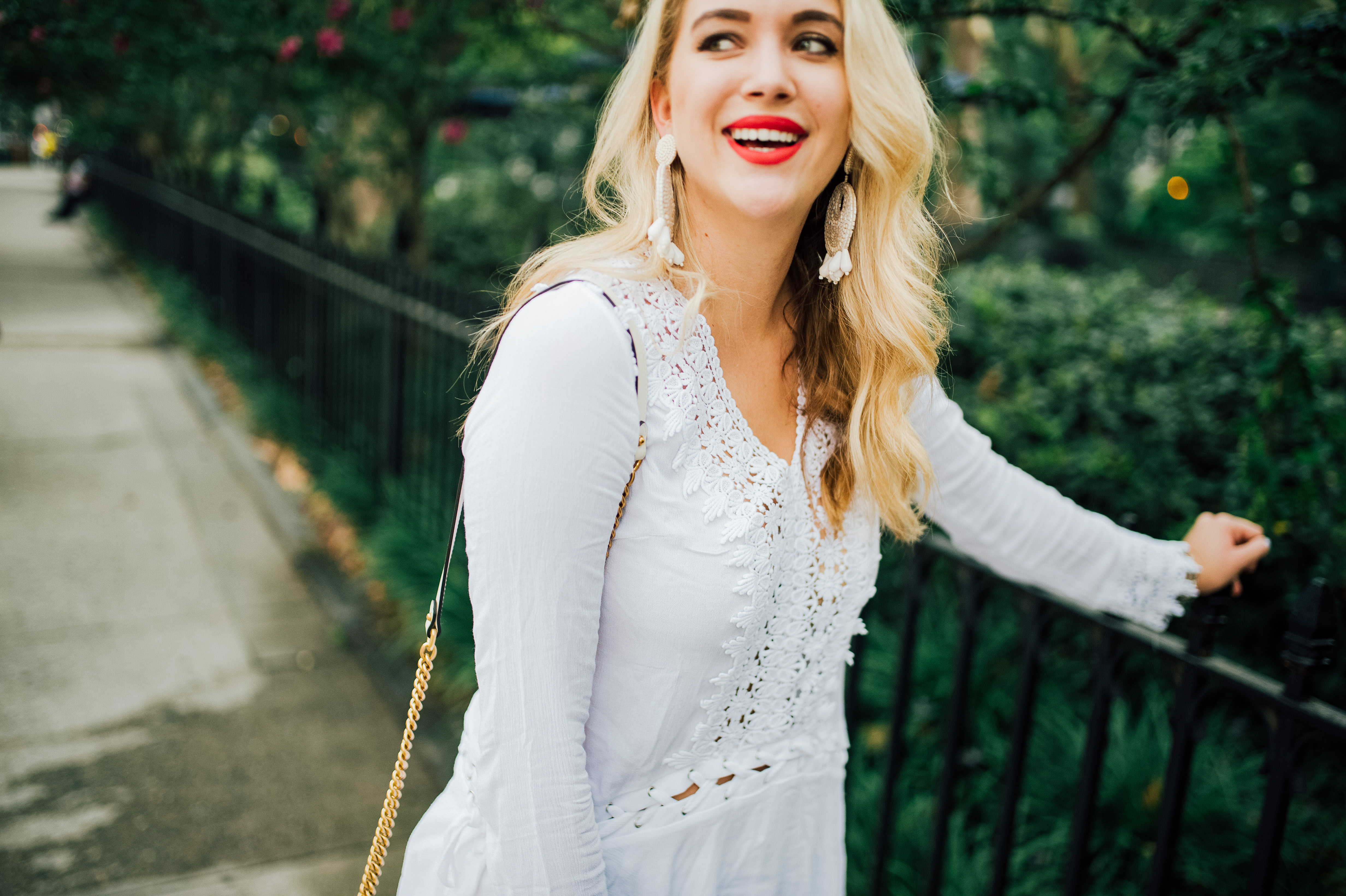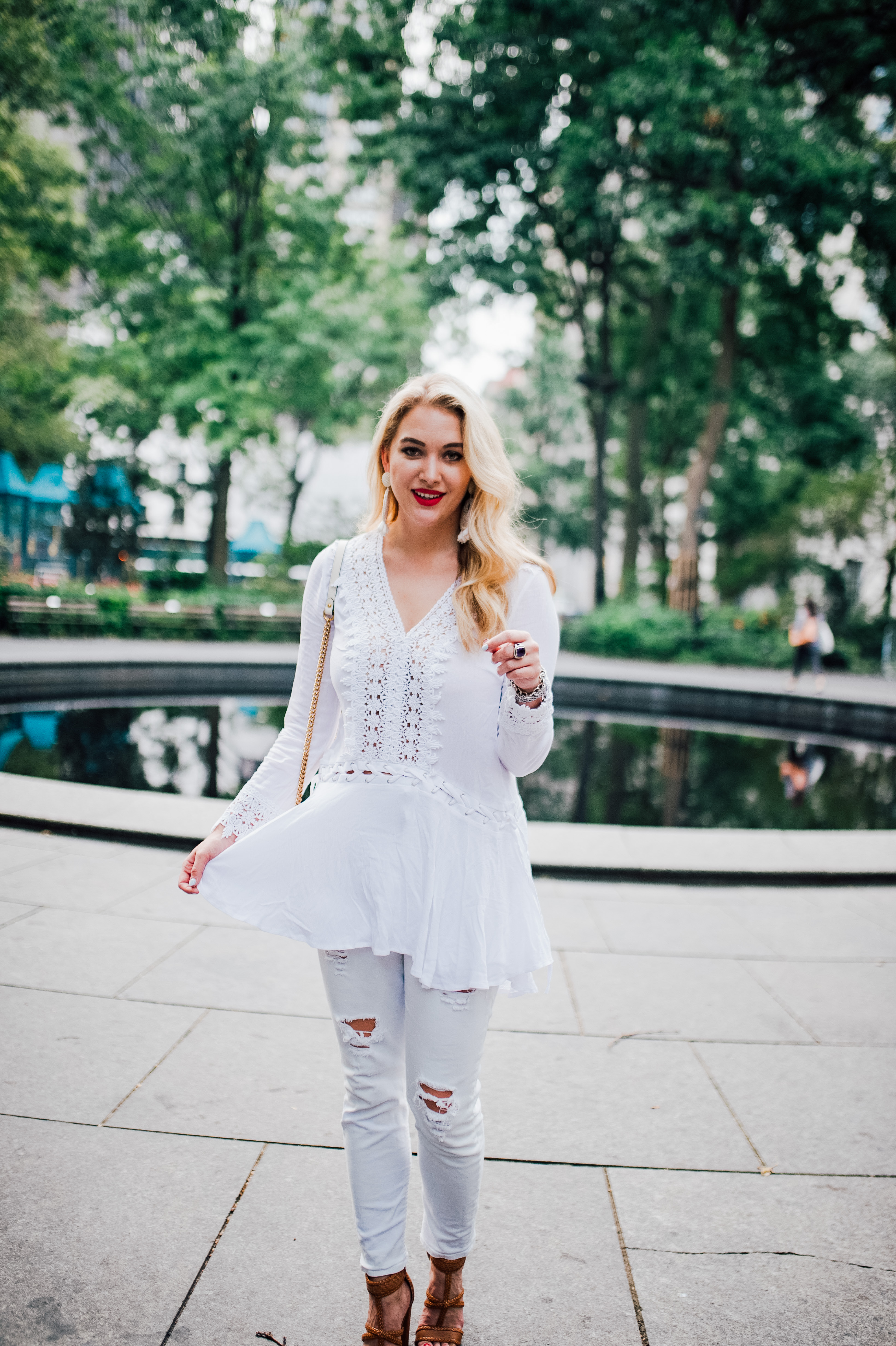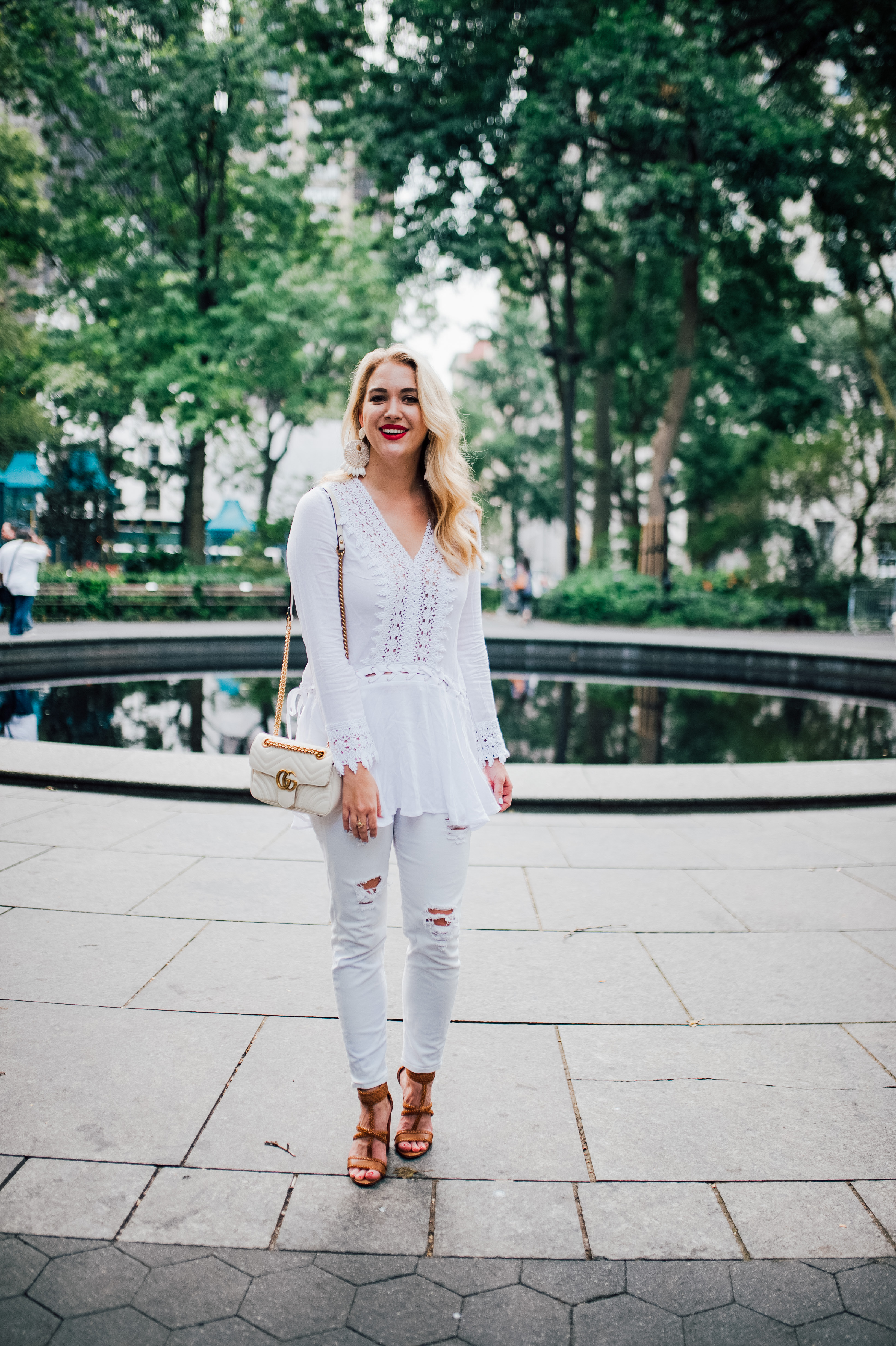 Photos by Laurel Creative.

Happy Tuesday y'all! It's another dreary day here in NYC and it's making me seriously so sleepy. I got up bright and early this morning to shoot on the Brooklyn Bridge and I'm so excited to share the shots with y'all! It's been fun getting back in the swing of things with blogging and I have so much different content planned to share/incorporate into Kayleigh's Kloset. Stay tuned!
Today I'm sharing a look that's perfect for summer! Since the weathers been cooling down, I've been able to wear jeans a little bit more than I could before. Insert this all white look (before Labor Day of course). This tunic is so boho and fun, I love the trim of it and the way it flows. I feel like it's almost impossible to find the perfect shades of white that just effortlessly match, so I though to myself why even try?! I embraced different shades, specifically since I washed my jeans and they faded real quick oops, but think that it worked well! I added my favorite statement earrings and heels to dress it up a bit, and topped it off with a red lip. What do y'all think? Have a great day and thanks for reading!