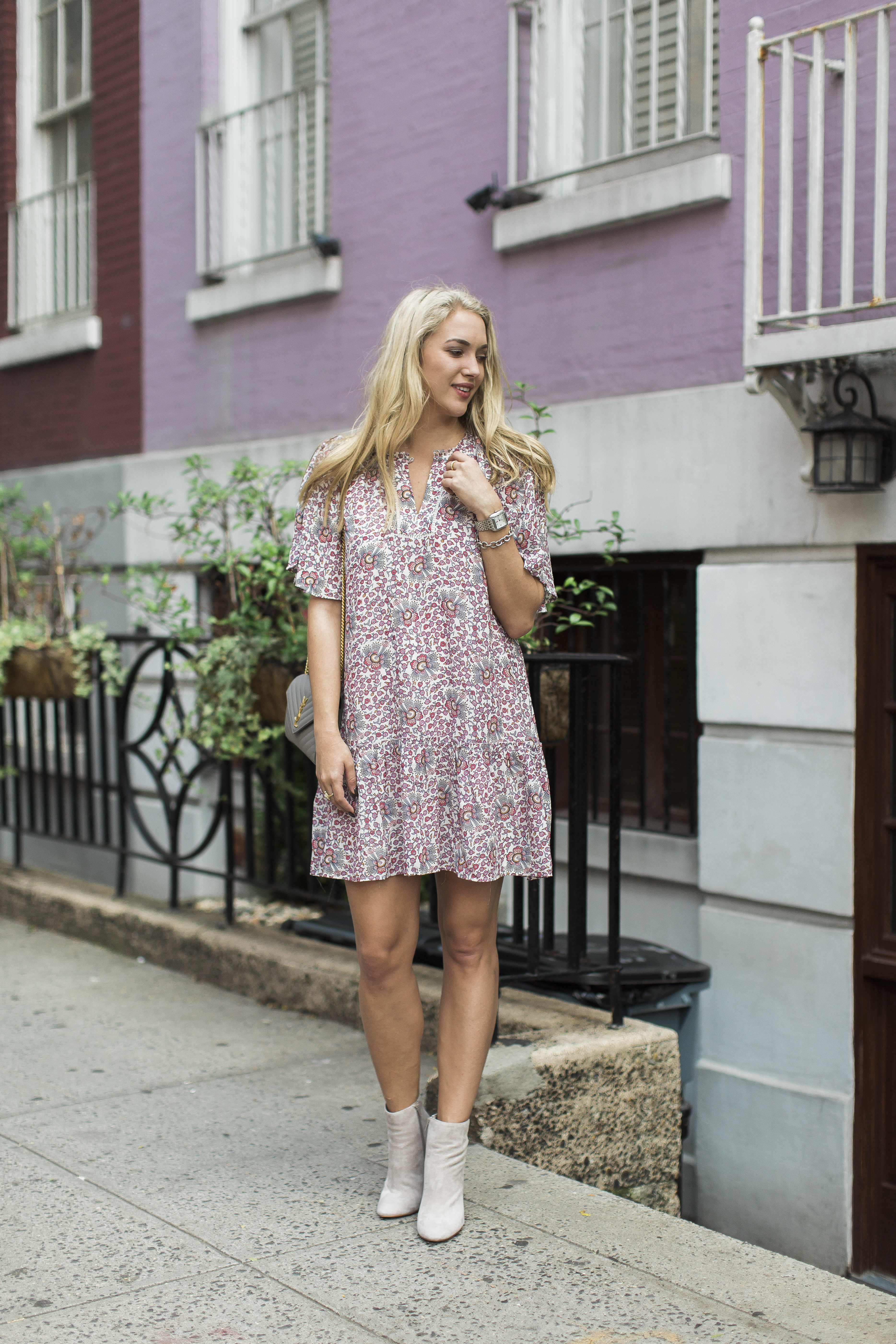 Dress // Booties // Rings c/o // Bag // Lips
Photos by Caitee Smith.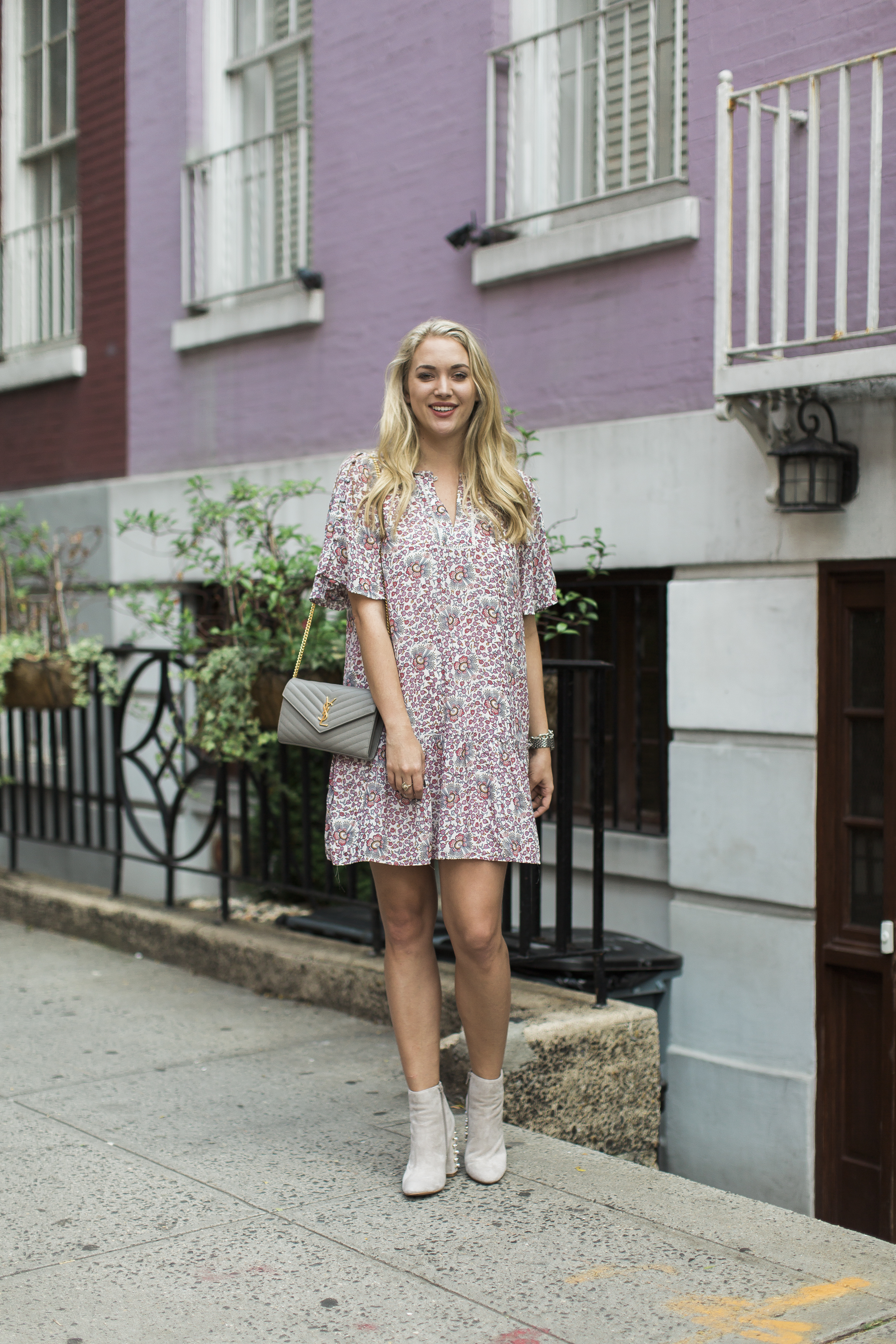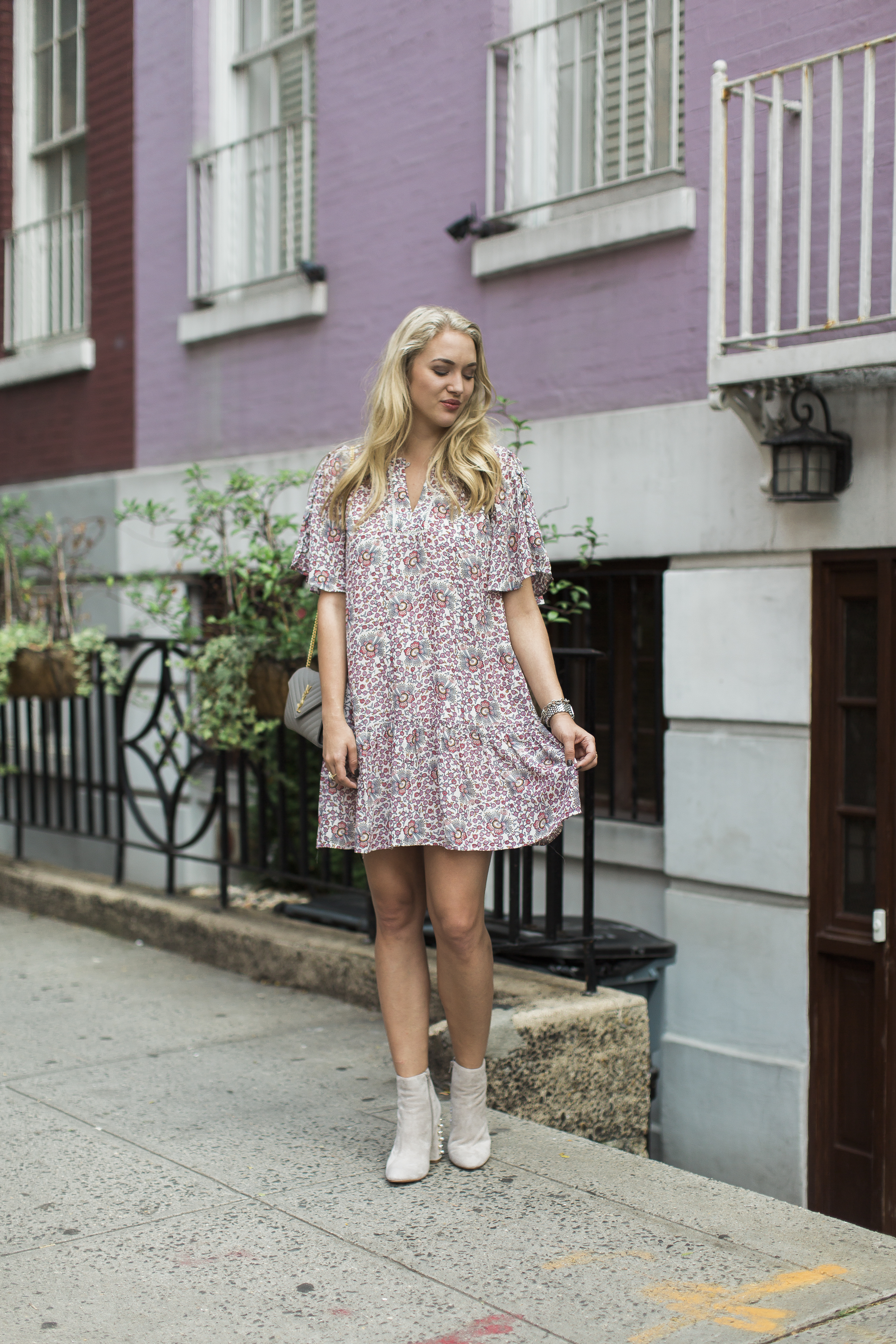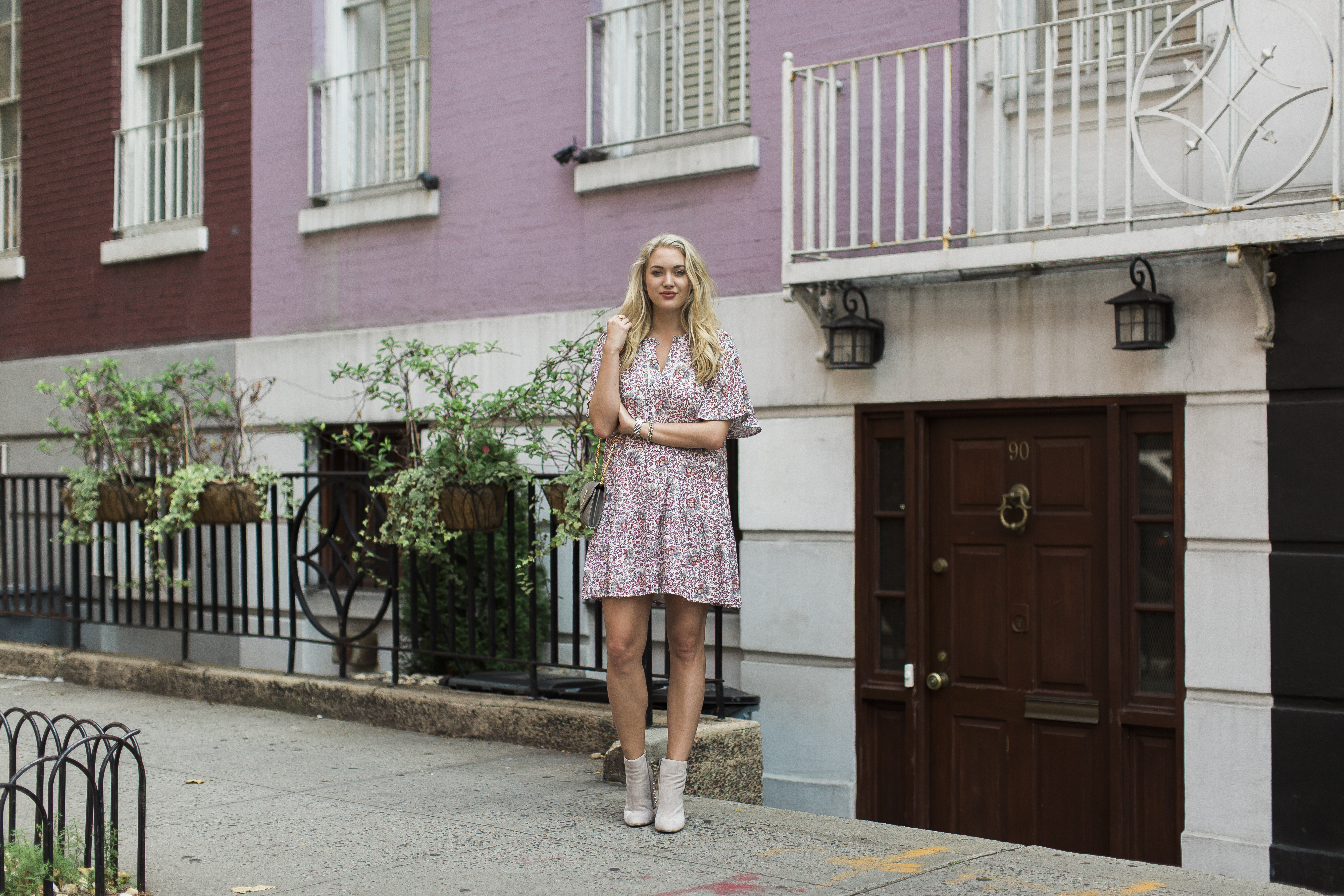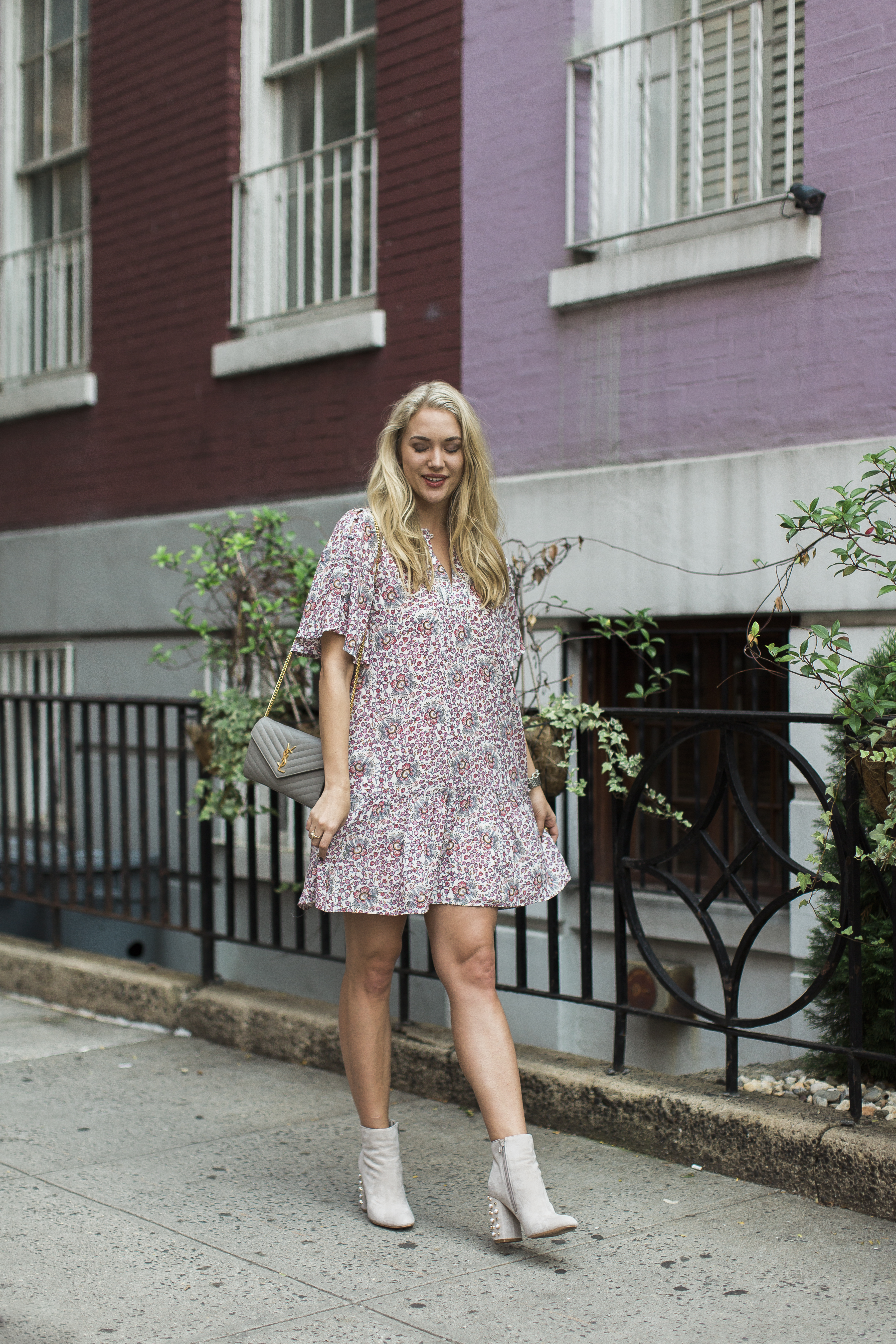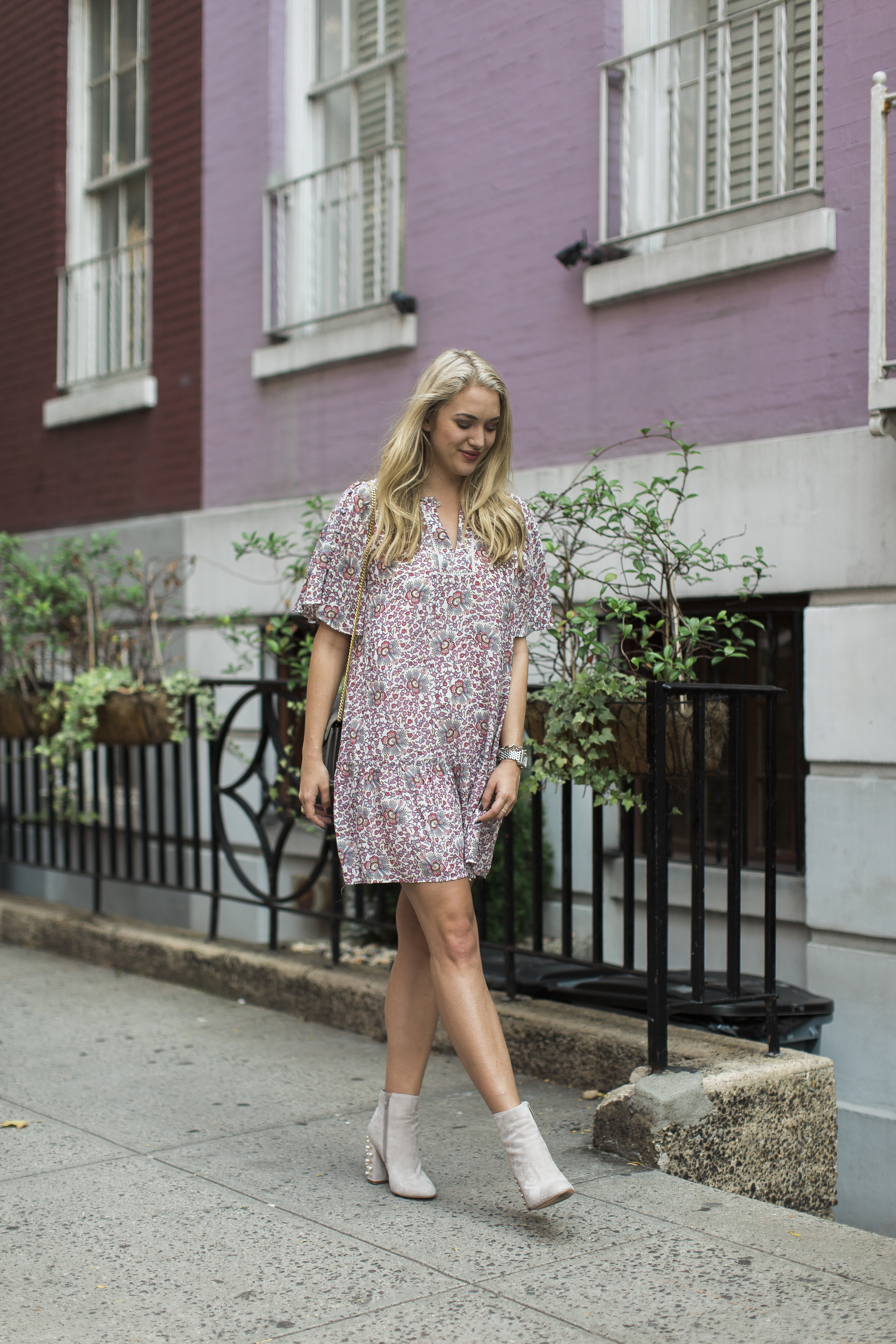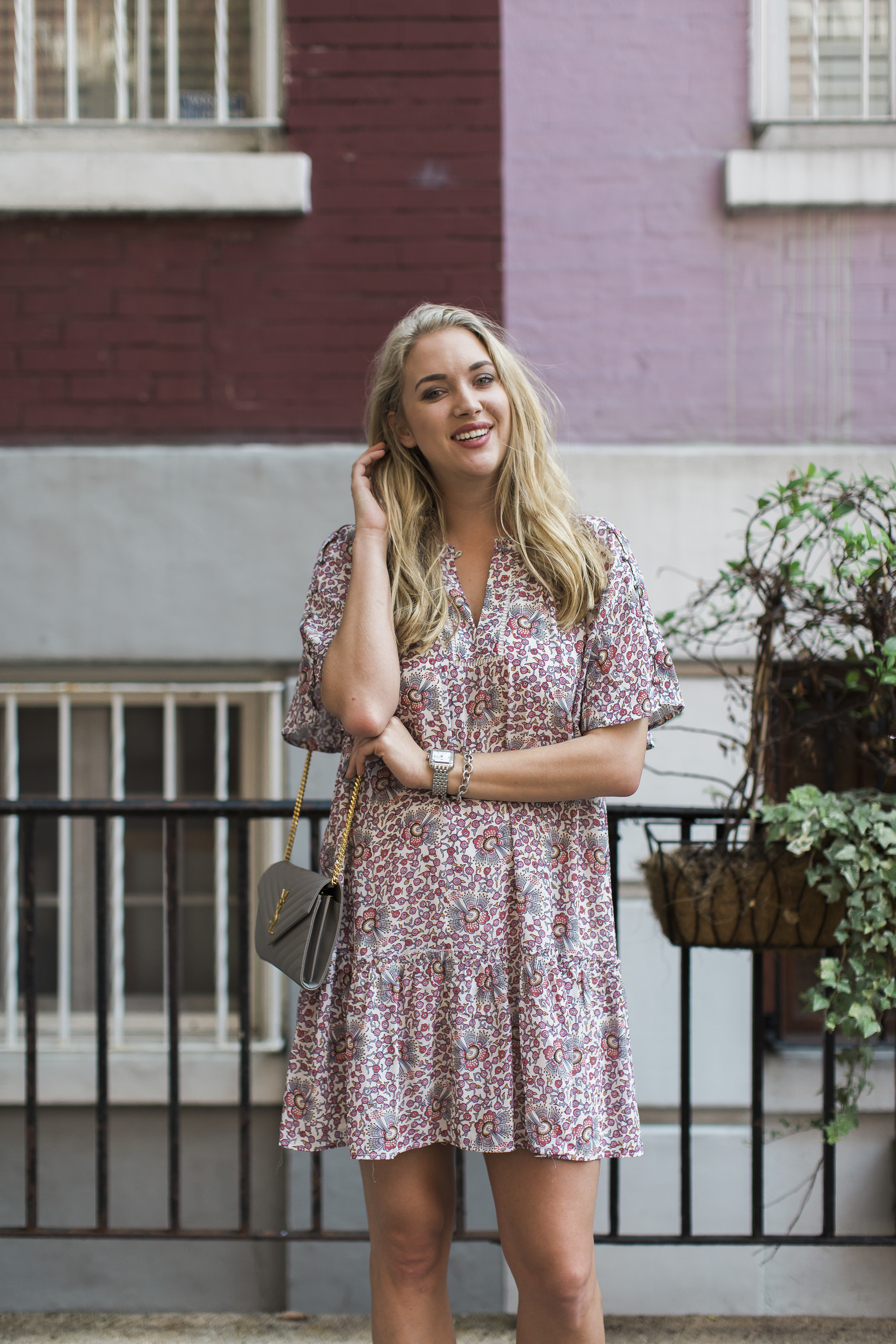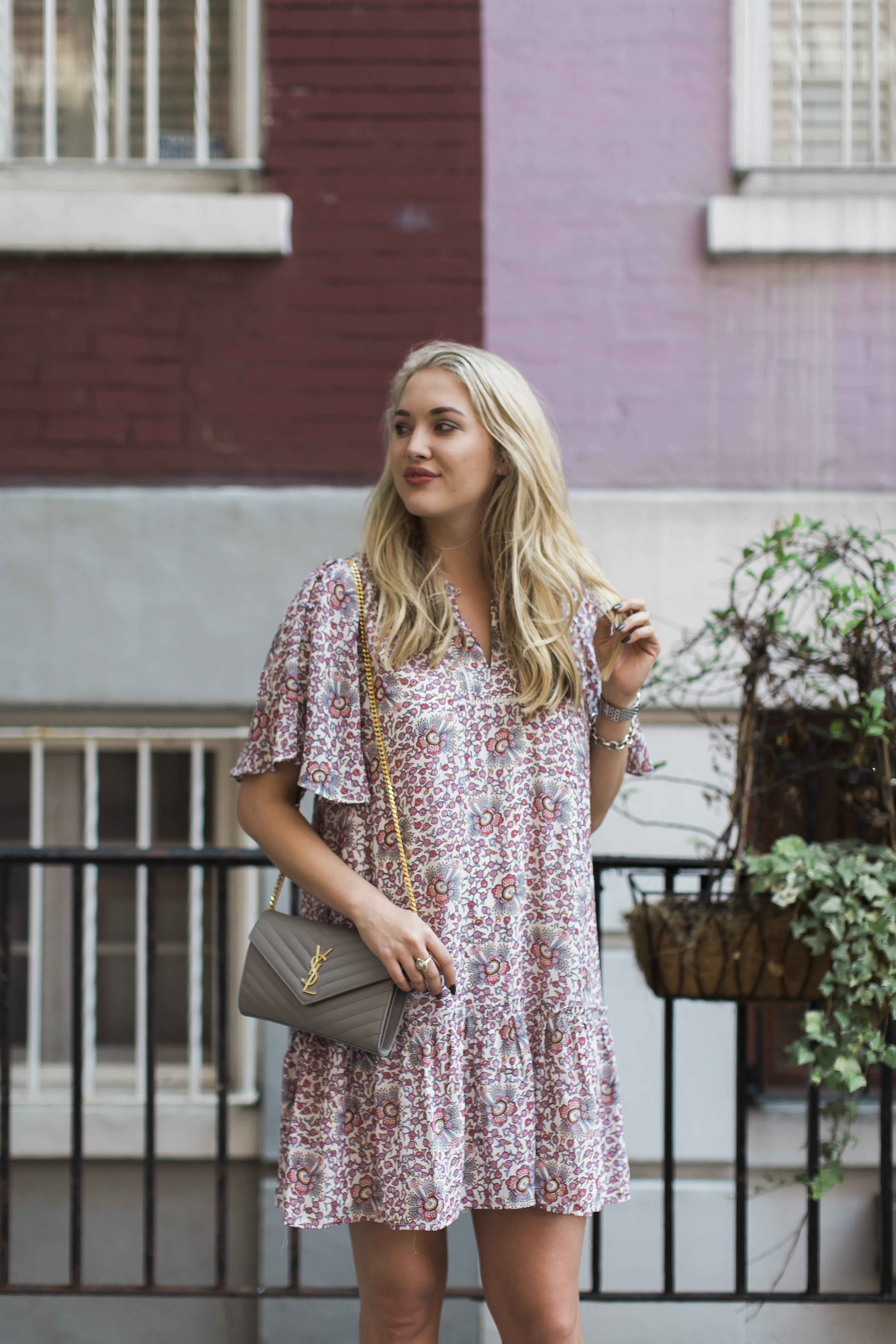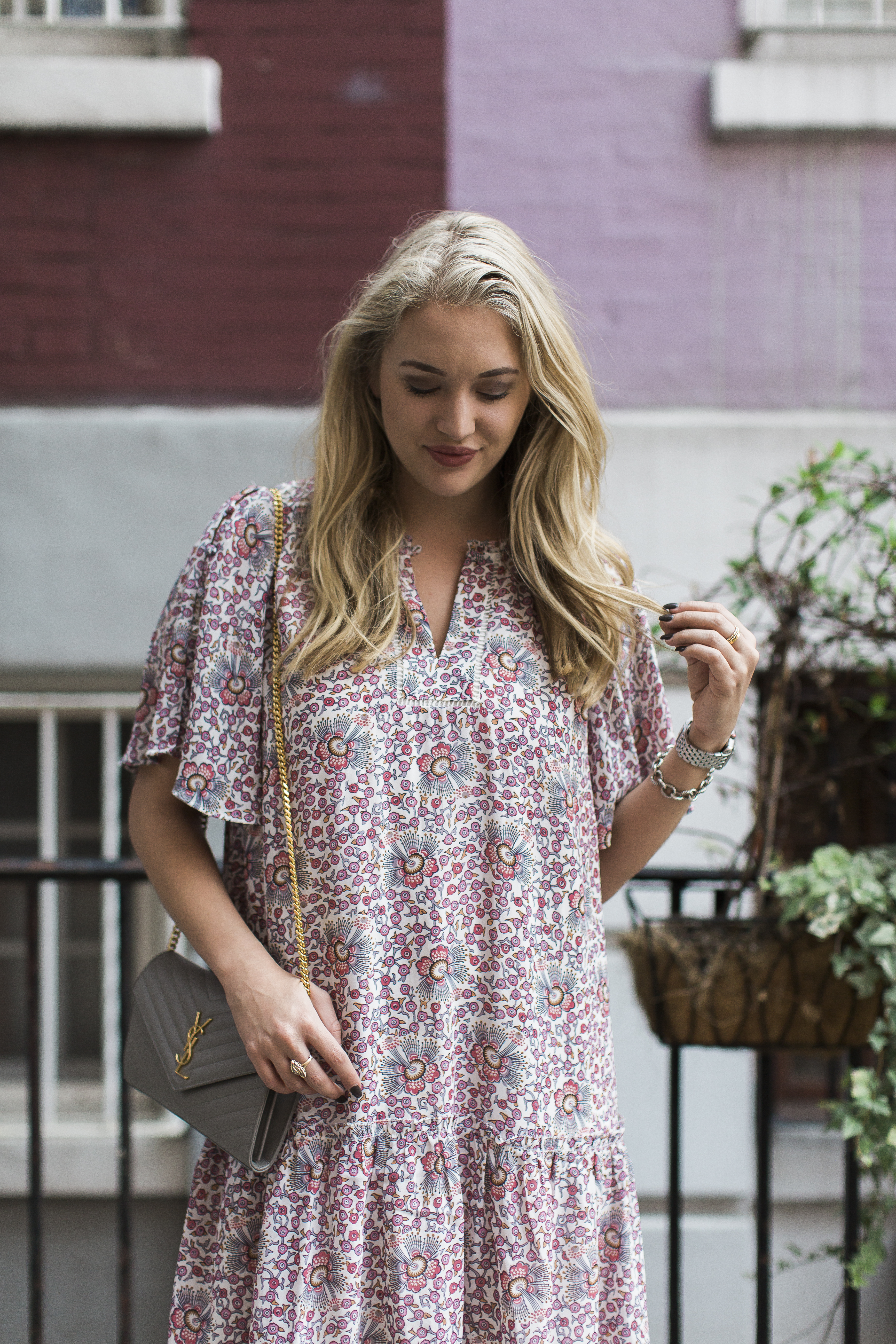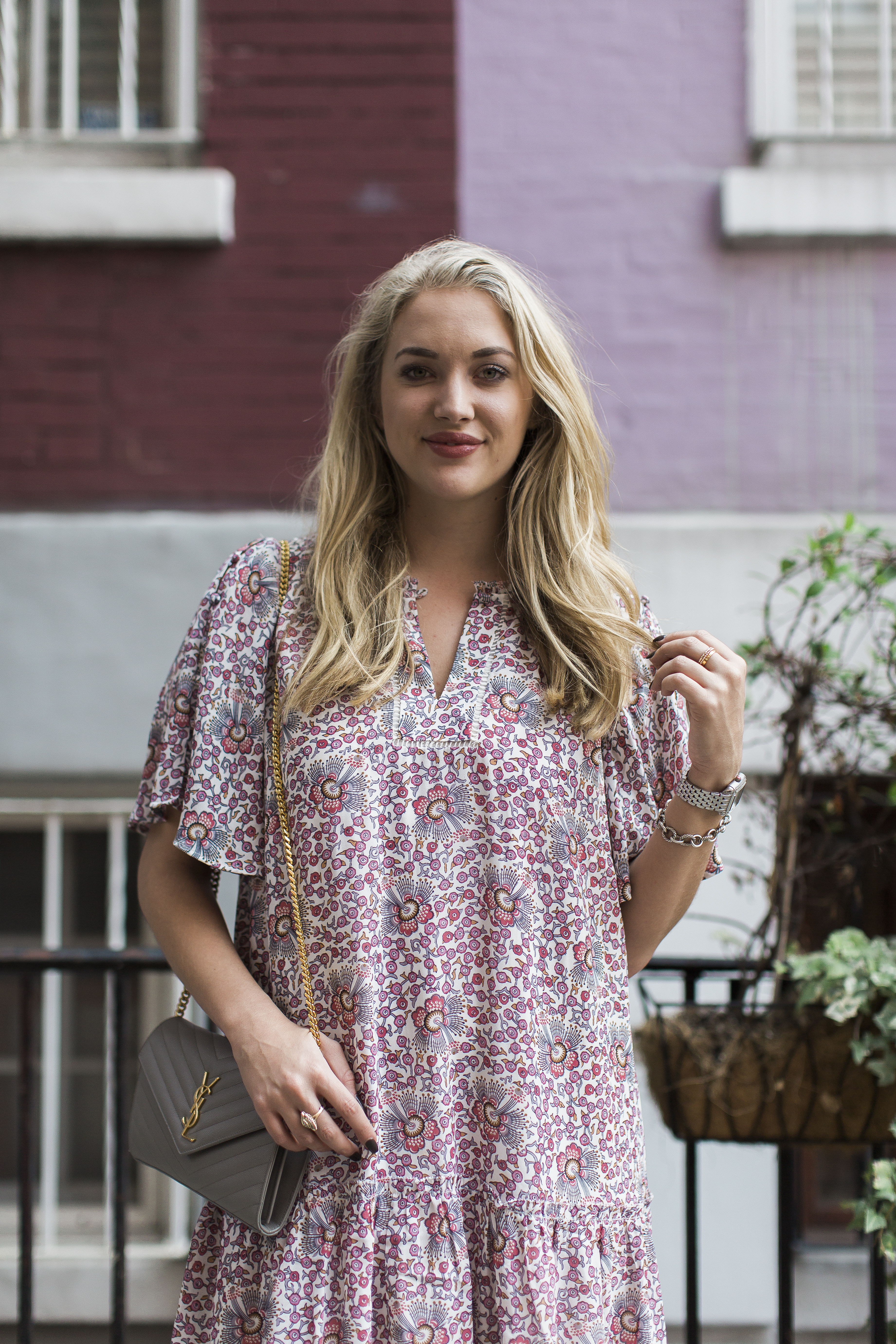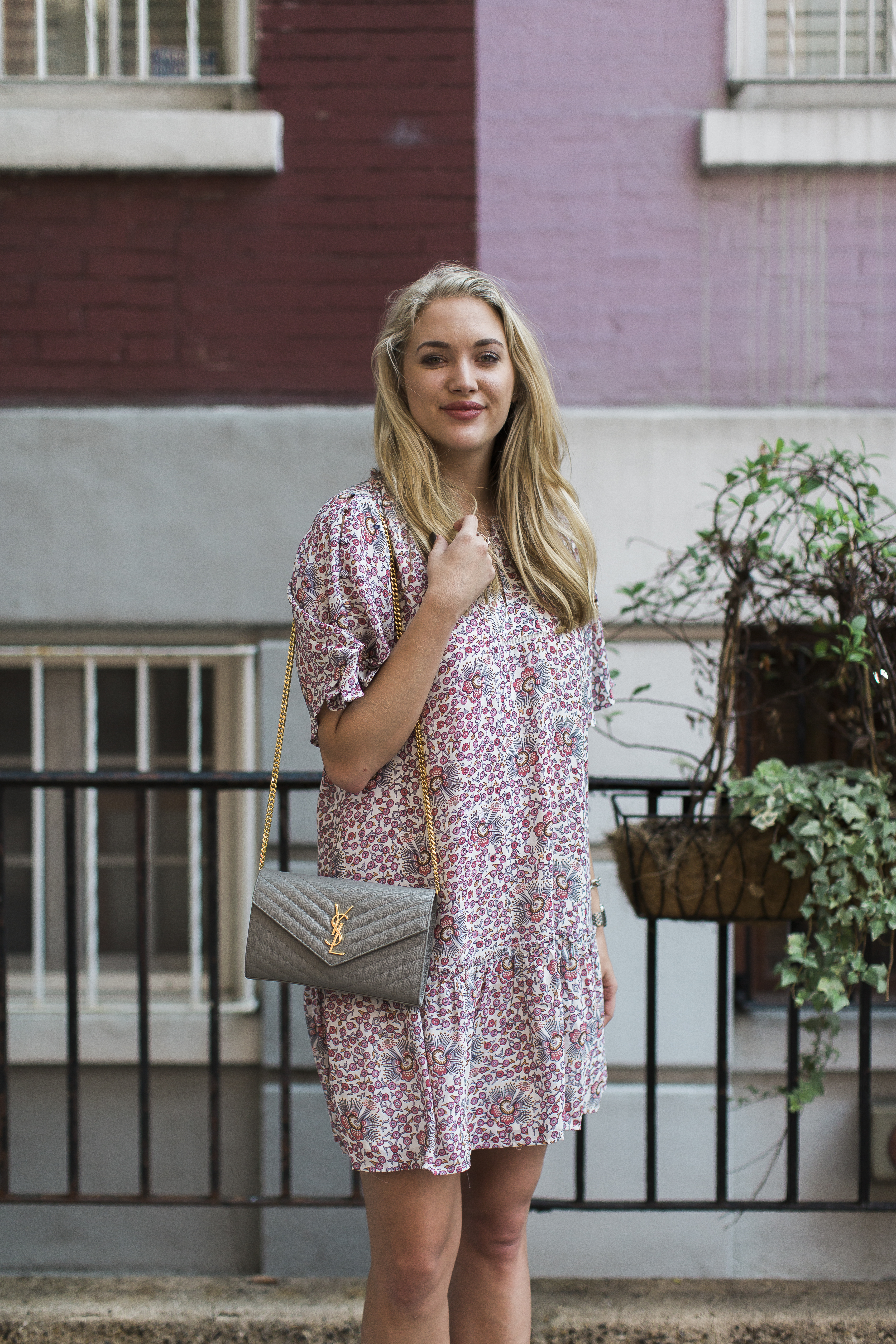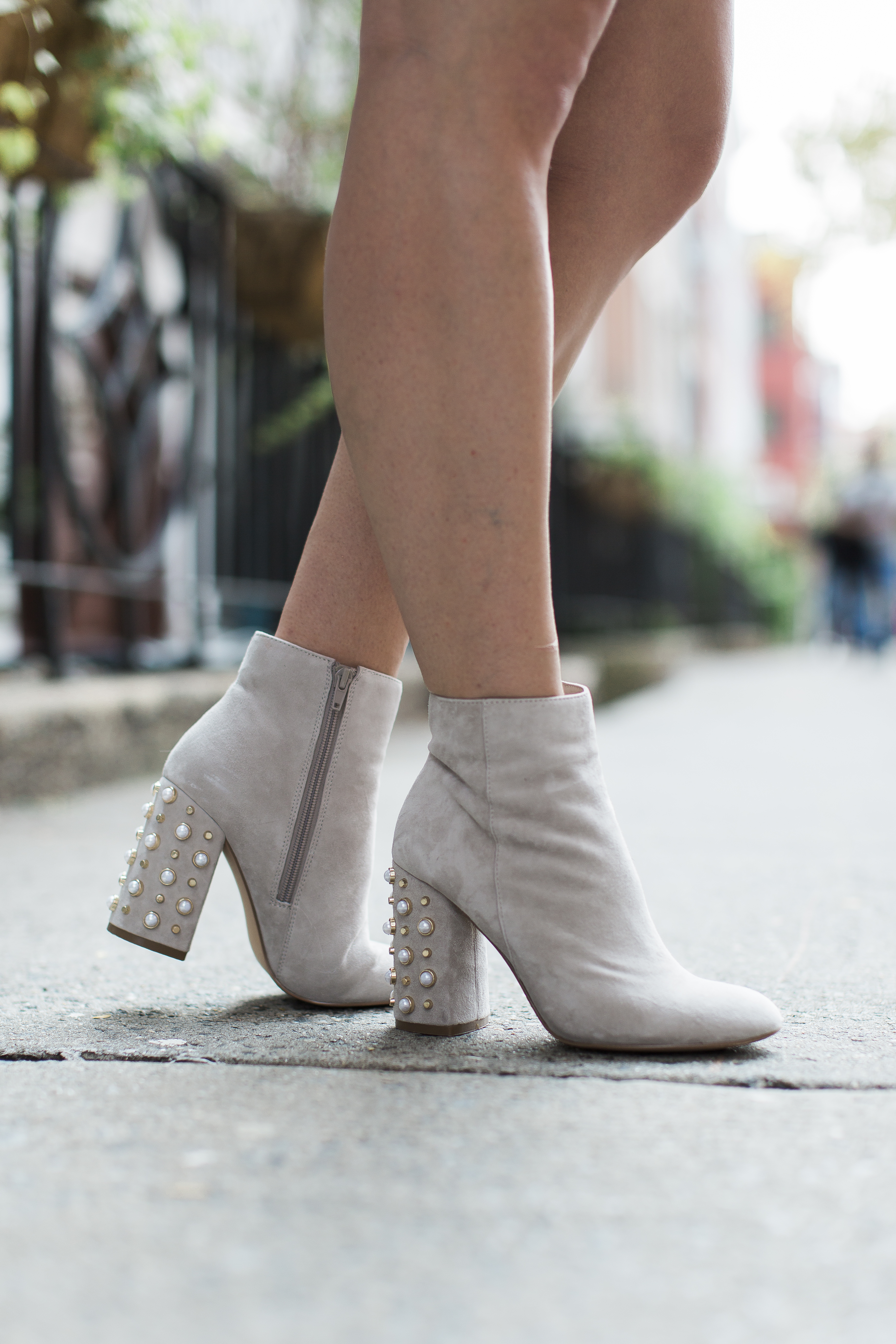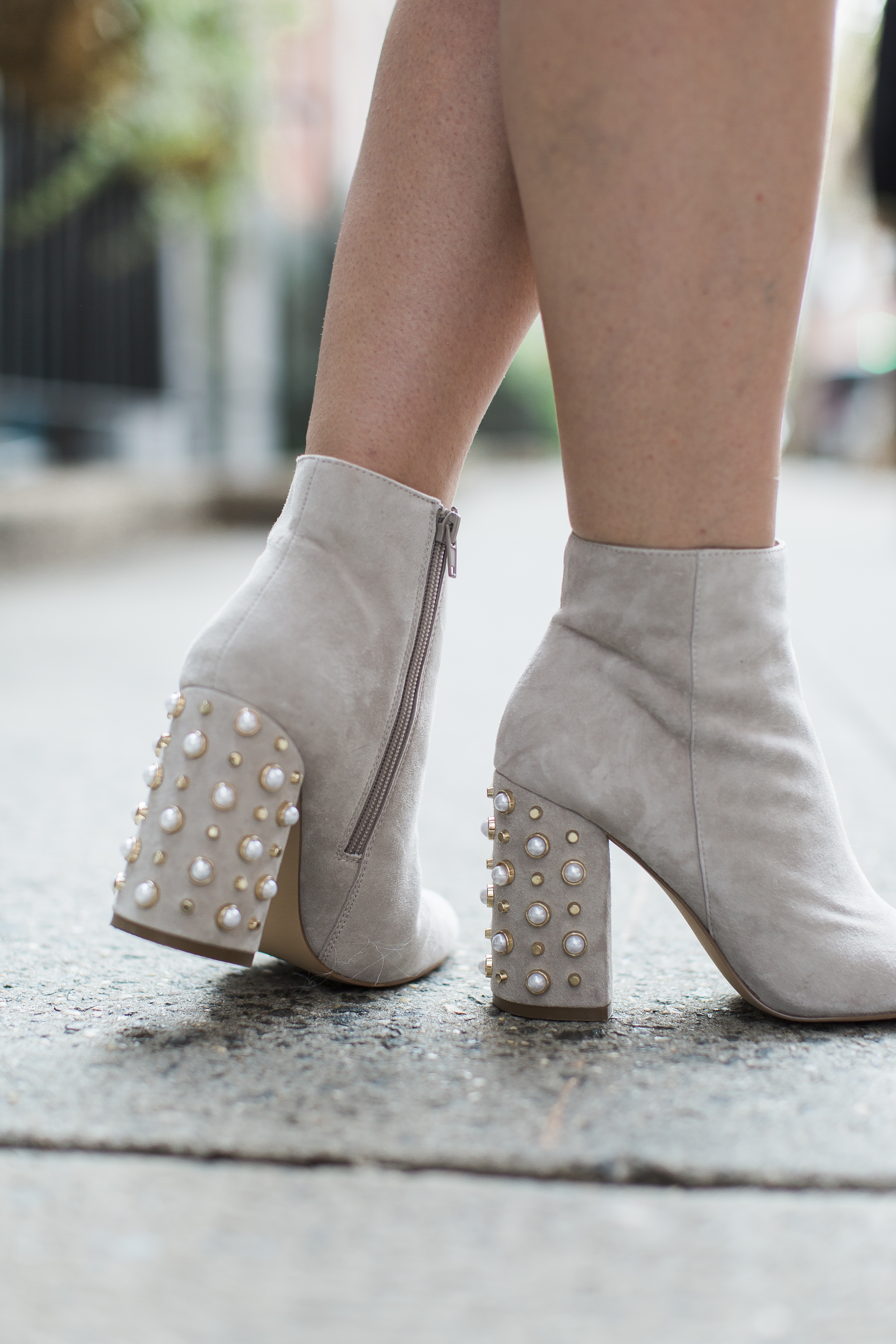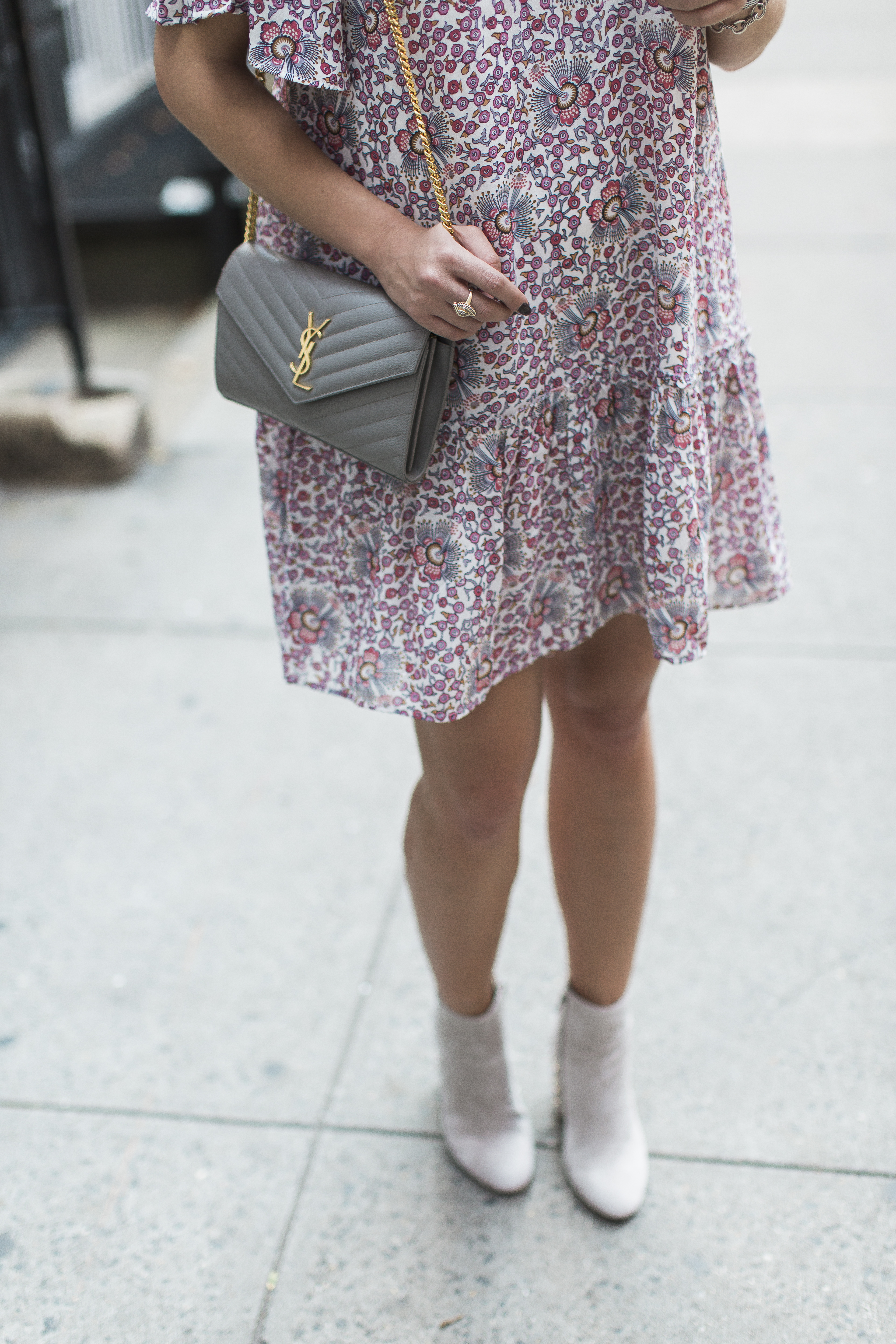 Happy Wednesday y'all! Man am I ready for this week to be over so that I can sleep! I'm not sure who decided to make football season essentially begin the same weekend as Fashion Week, but they clearly didn't have the modern day girls best interest in mind. I spent the last five days basically running around this place like a mad woman to squeeze everything in, all with a dead phone. Needless to say I'm so happy the madness is over! Everything is about to speed up at work over the next two weeks and I can tell I'm about to crash and burn, but I'm just counting down the days! Adulting is rough y'all haha.
Today I'm sharing one of my all time favorite looks, and I know I say that a lot but this time I really mean it. This mauve floral print dress is the prettiest transition into fall. The color scheme is subtle and girly, and it has the prettiest flow and relaxed drop waist. Since it's short sleeved it's still perfect for the weather now, and it'll be so easy to layer with my pink suede moto jacket, or a beige one once it starts to really cool down. I paired it with these pearl studded booties that immediately stole my heart when I saw them. They're a little more of a splurge for booties, but they're insanely comfortable! I wore them to a WWD event on Friday and walked about 20 blocks in them and was fine, which is really saying something because I'm the worst with pain in my feet! This look is perfect for work or play, and I've already worn this dress about three times in the ten days that I've had it! What do y'all think? Have a great day and thanks for reading!