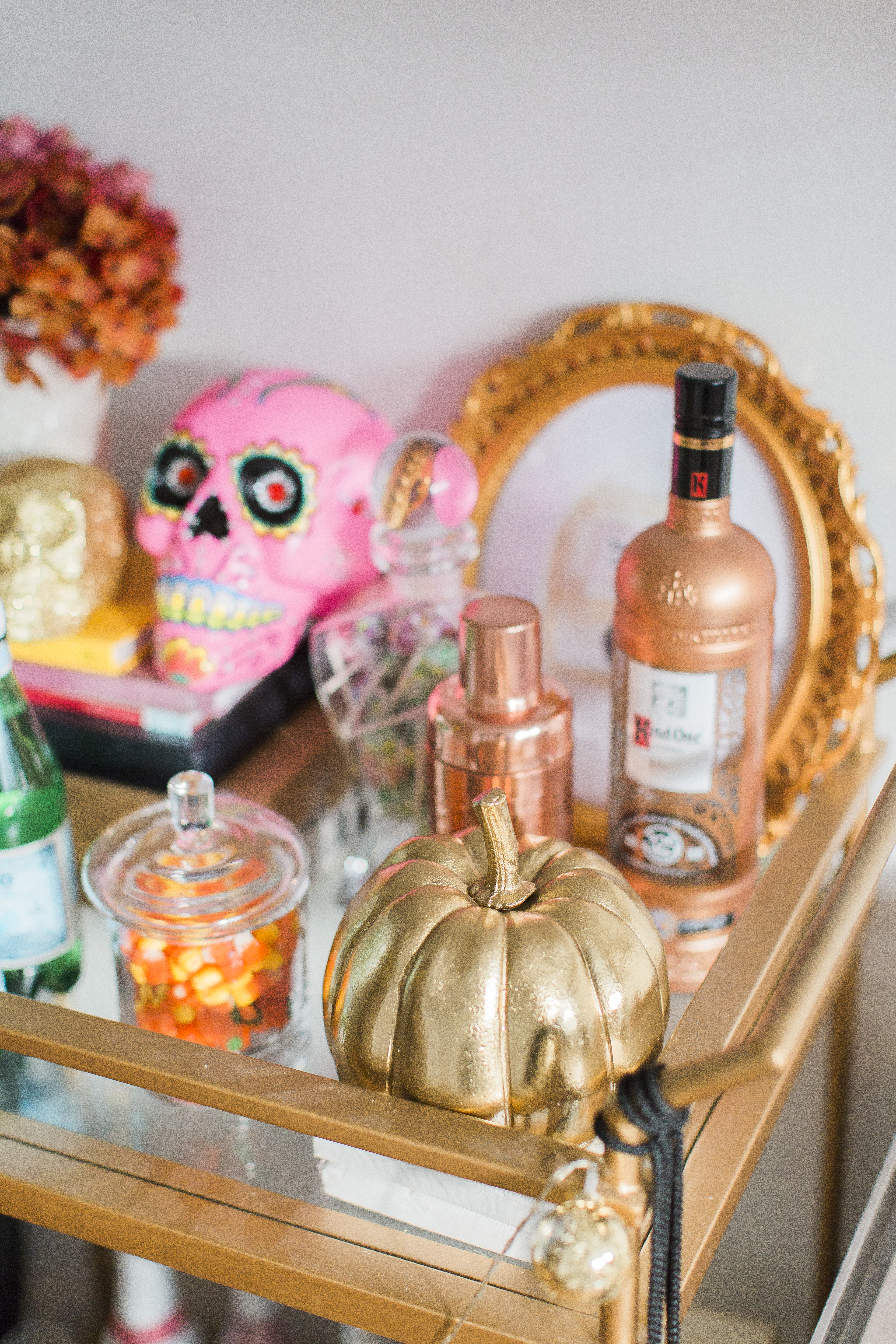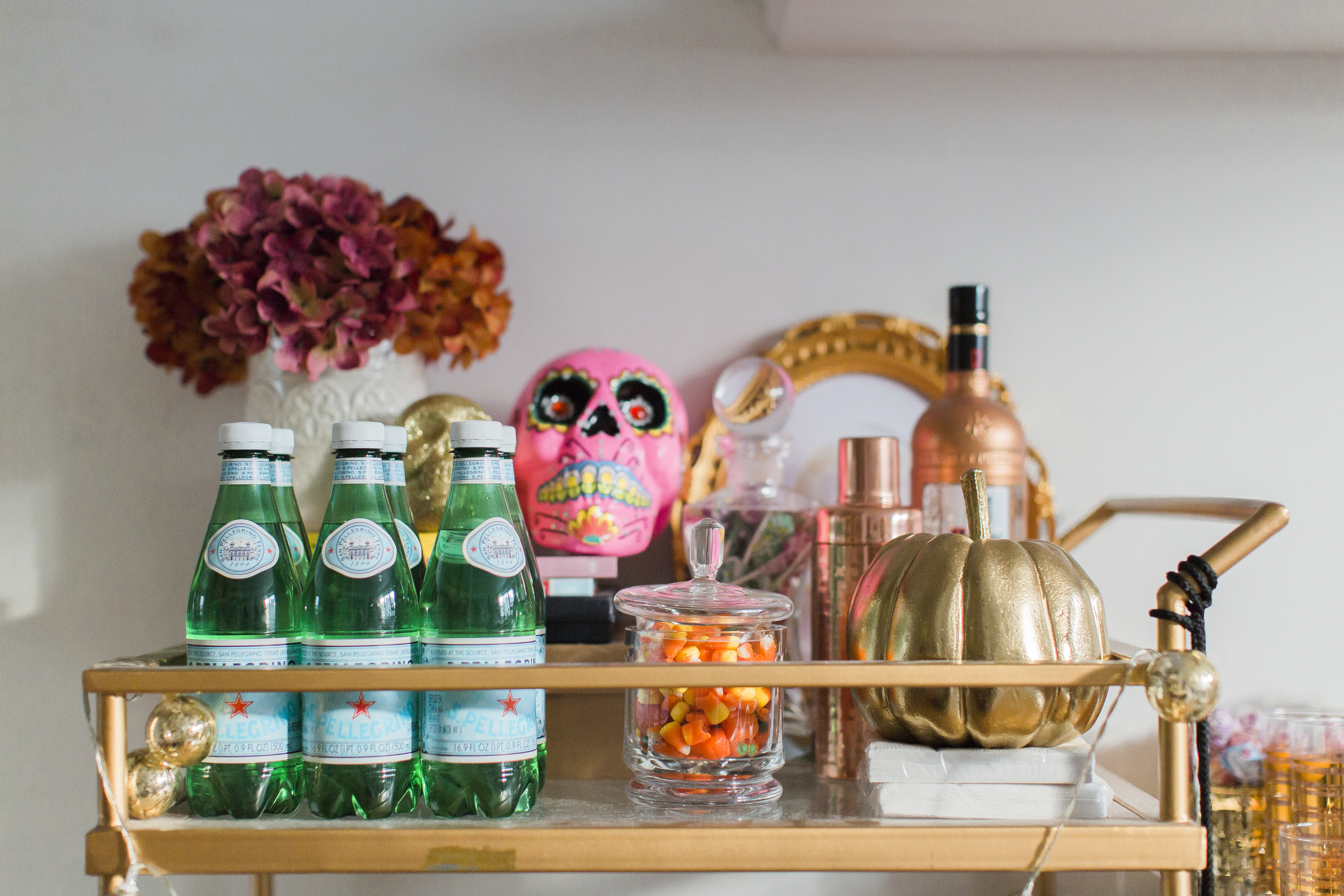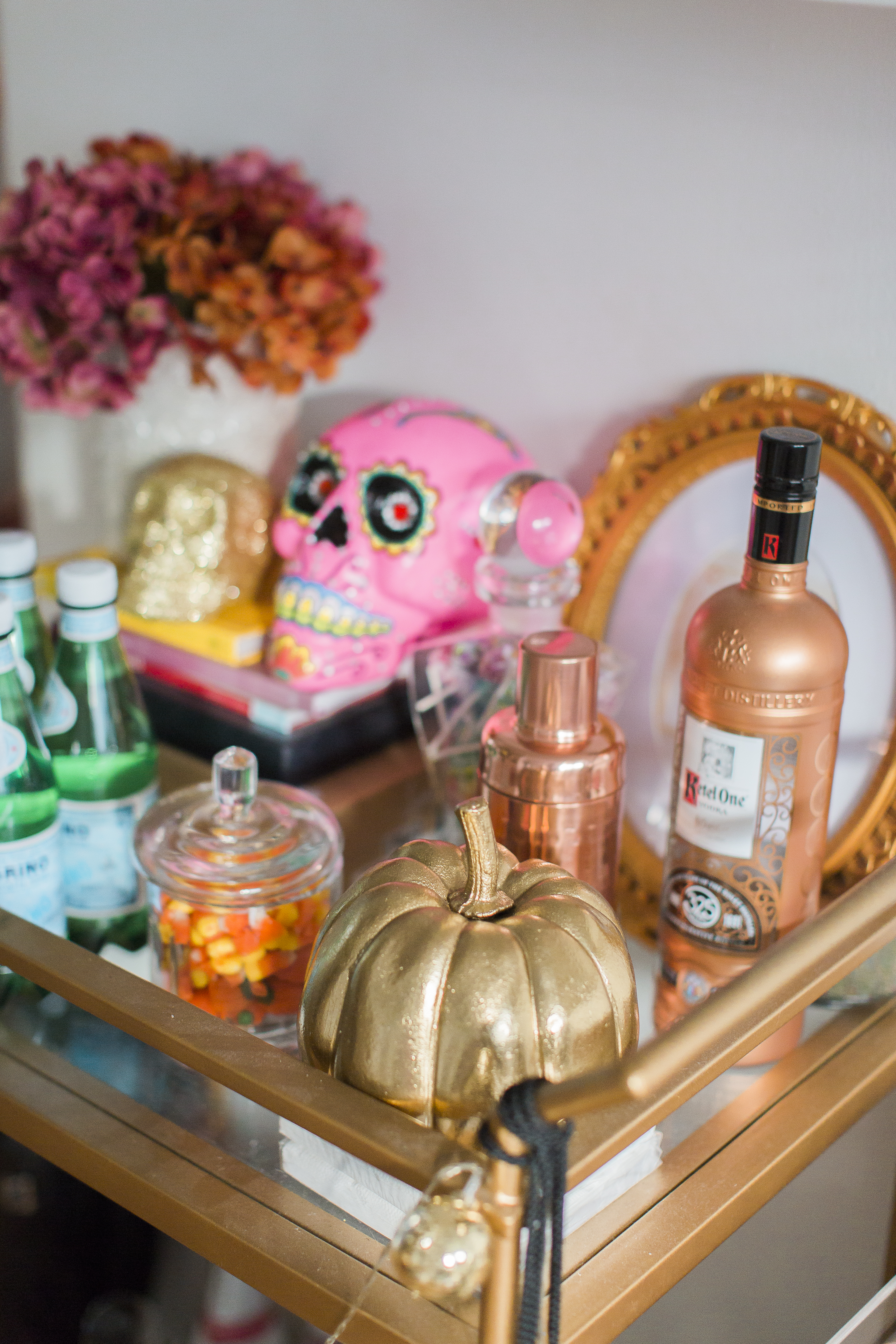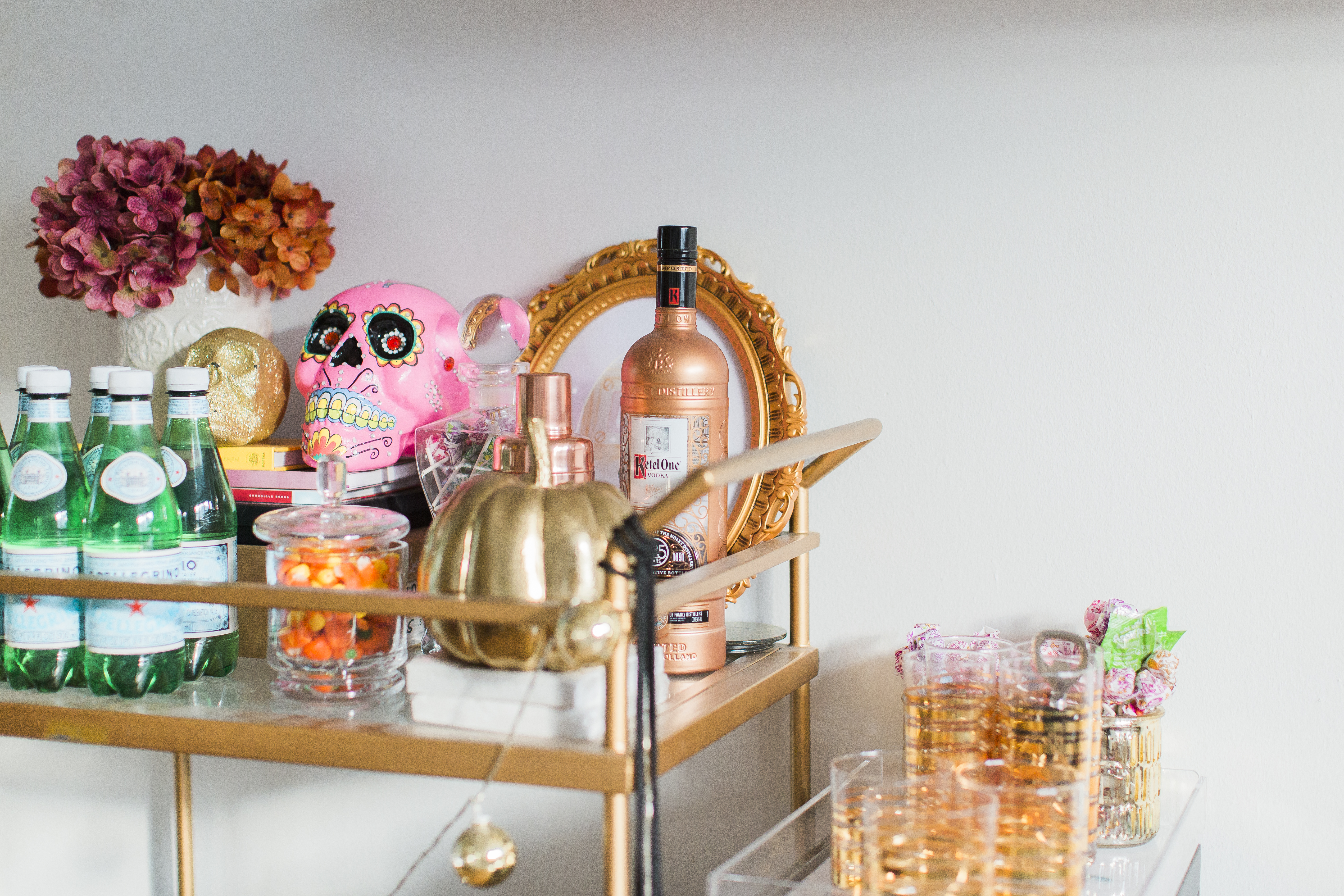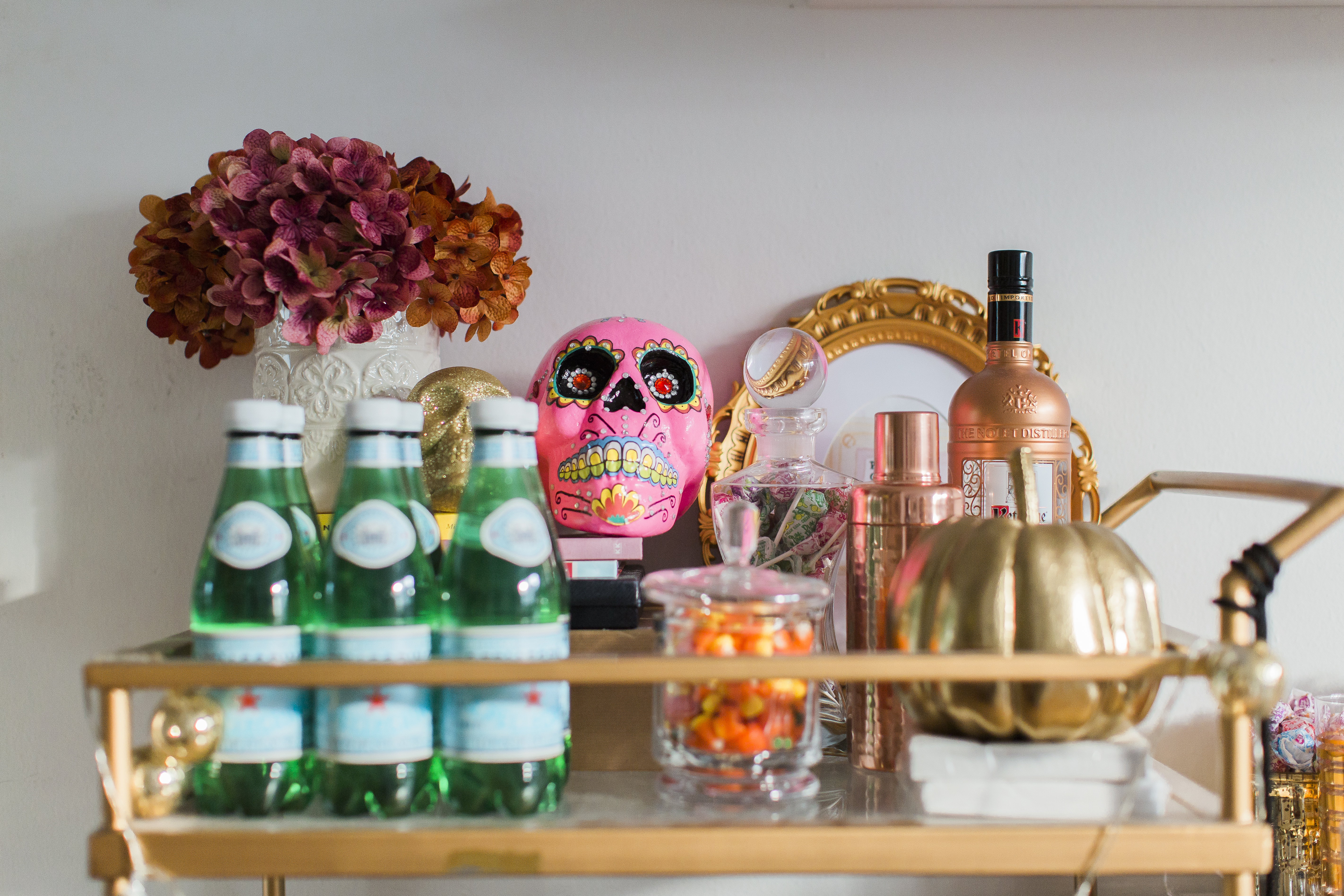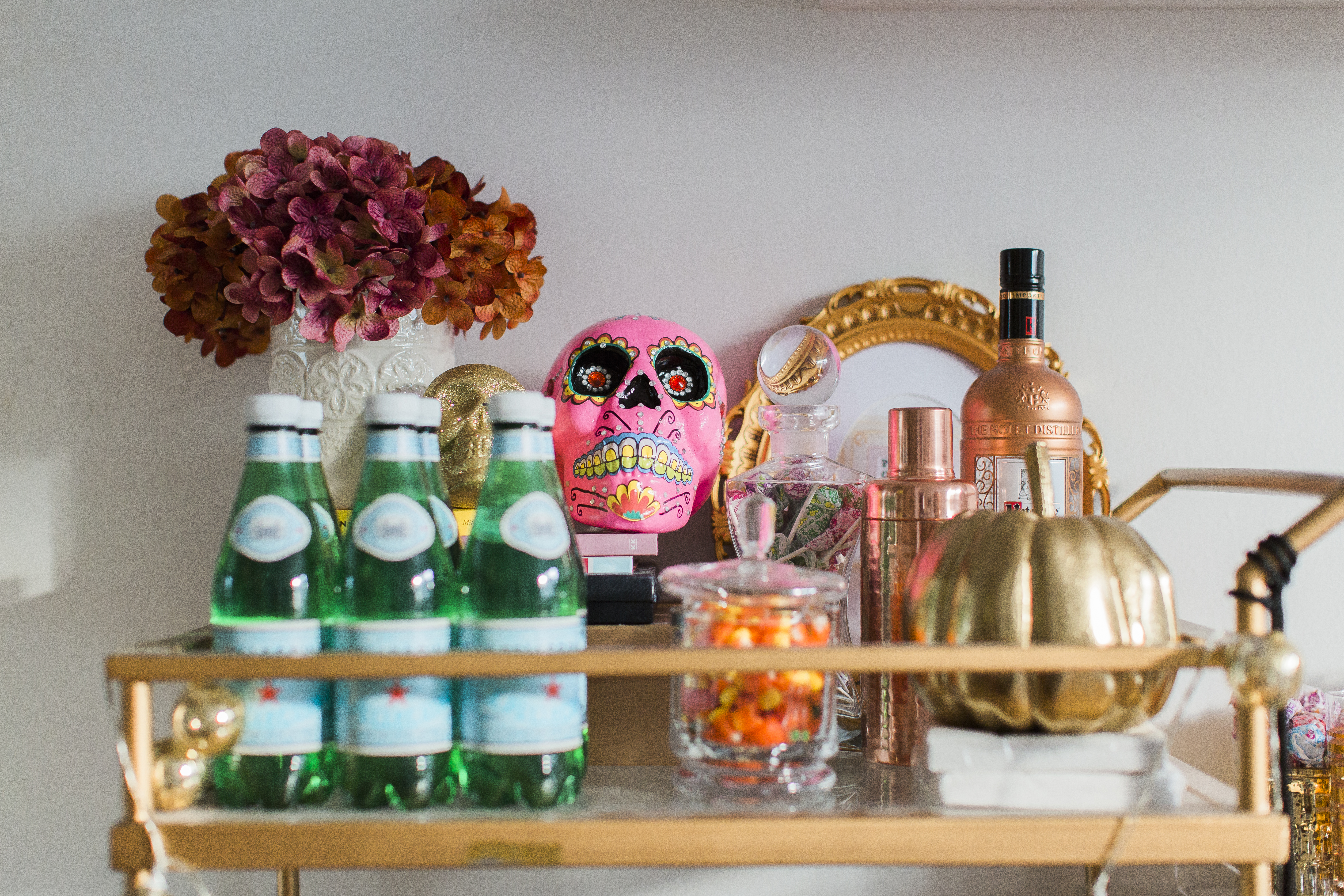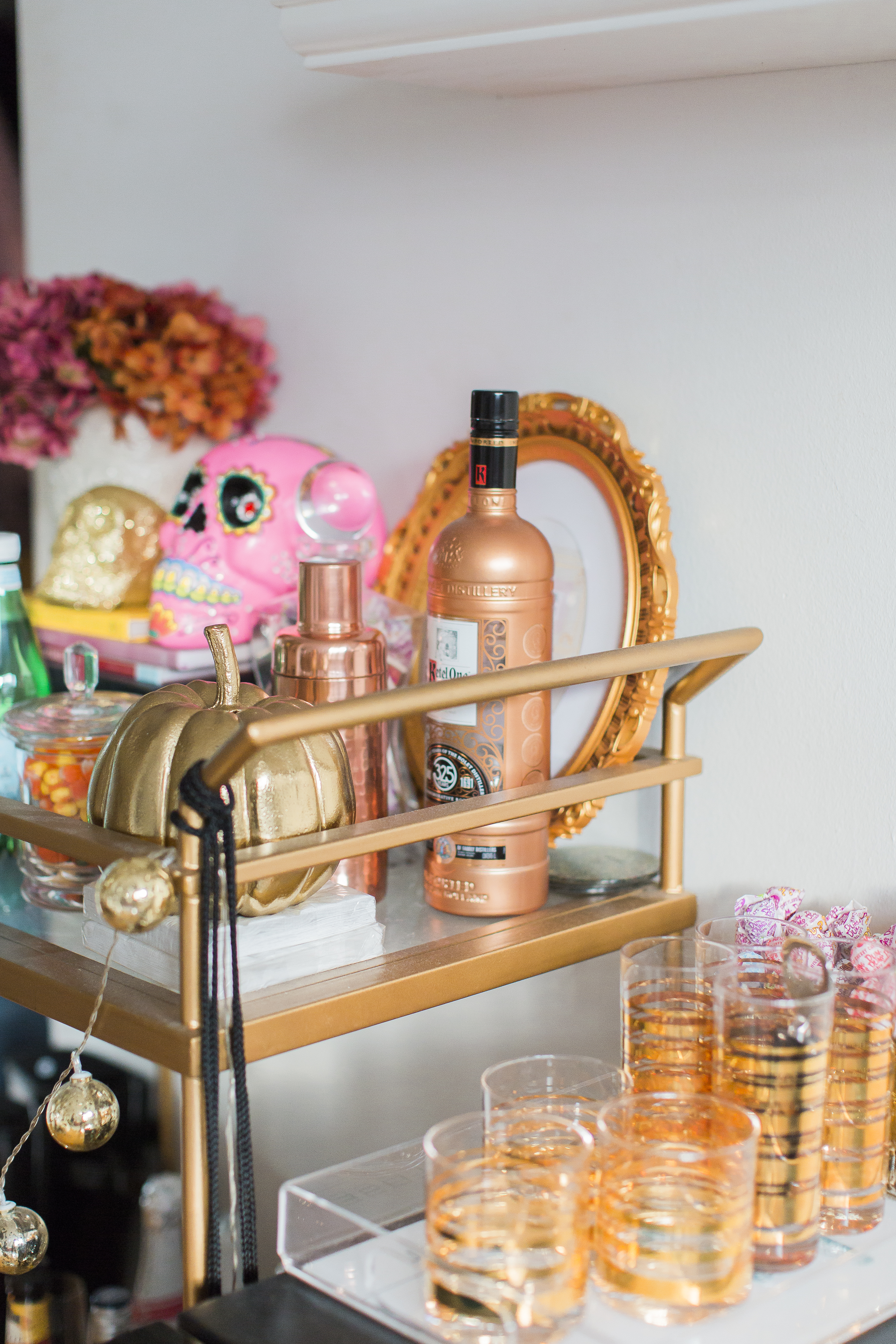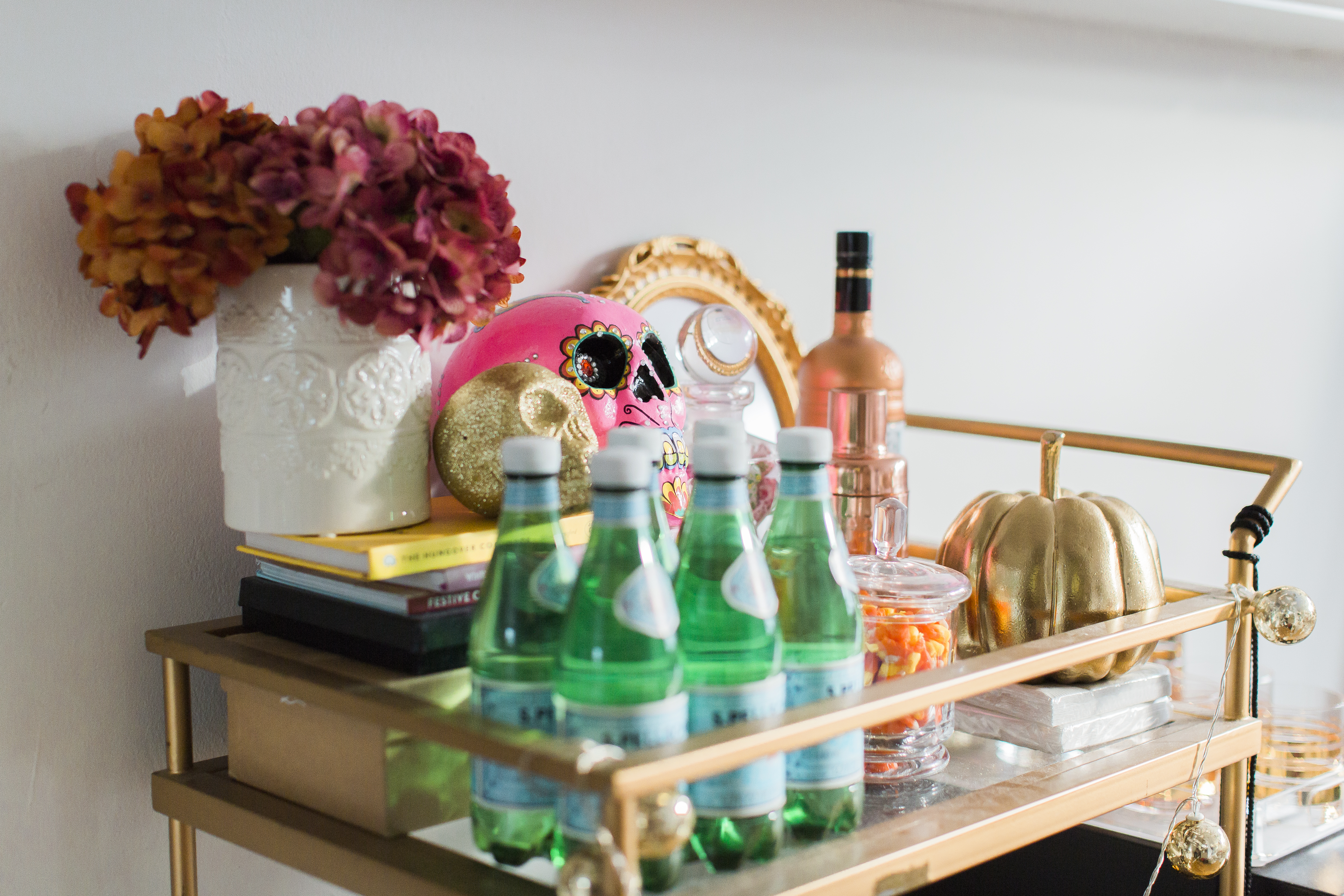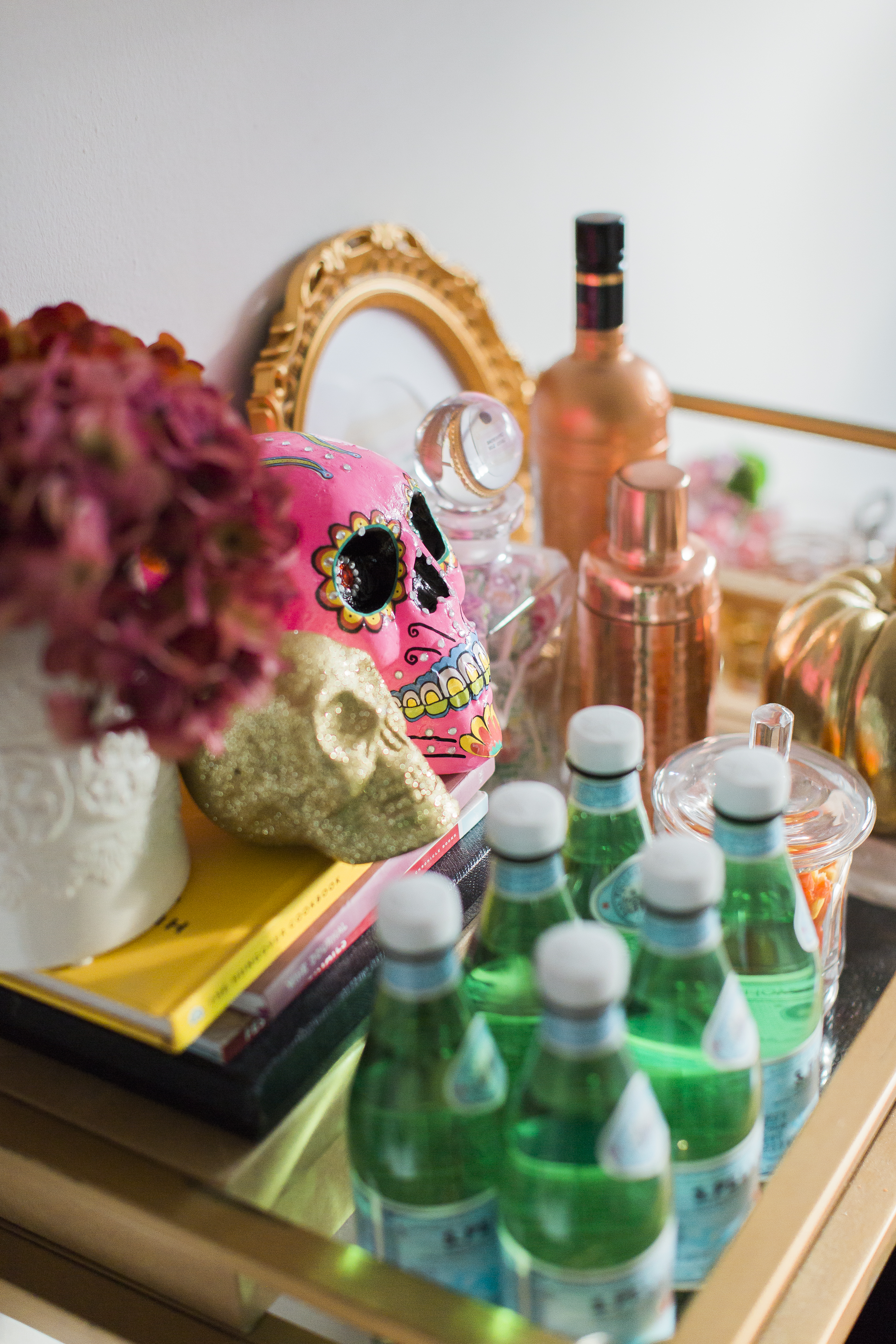 Happy Thursday y'all! What a week it has been. I can't believe we're already on Halloween weekend basically! I feel like we just celebrated the Fourth of July. Where does the time go?! I'm at this awkward age where dressing up isn't very "cool," anymore but you don't want to stick out like a sore thumb. I usually opt for this t-shirt dress that has a skeleton on the front of it, with a pair of over-the-knee boots and dark lip but maybe this year I'll switch it up a little bit more!
Today I wanted to switch up my style posts to share my current bar cart situation, my Halloween Bar Cart. While living in NYC isn't always the most convenient space wise, I try my best to keep little areas like my bar cart and "mantle" (AKA the ledge over my AC unit) looking seasonally appropriate, and great photo opps. One thing I always love doing is switching up my bar cart from season to season, and this year I really wanted to focus on a Halloween themed bar cart since the rest of my apartment is general fall themed.
Because I have a bar cart on the smaller side, I really wanted to utilize subtle but cute décor to fill up the space. I used items I already had like glass jars and decanters to add candy elements to the cart (shout out to 205 Club for the dum dum lollipops). I knew I wanted to switch out my pink paper flowers, so when I found the perfect combination of dusty rose and burnt orange hydrangeas I knew it would make the perfect addition to my bar cart. I use different cocktail recipe books to stack and hold my vase and skeleton heads to add a bit of depth to my bar cart, and for a pop of color I added Pelegrino bottles because a Halloween bar cart clearly needs to be colorful! I've rounded up my top 3 tips below to decorating your bar cart for the seasons without spending too much money:
1. Use items you already own. Whether it's vases, books, or decorative storage items, you never know what you can end up utilizing! Have a cute bowl? Use it as a candy bowl for Halloween and place it on top of stacked books or a shoebox!
2. Utilize your local dollar store or pharmacy with loyalty benefits. I got most of my candy 2-for-1 at Duane Reade because I'm a card member (or more so my mom is). You'd also be surprised what all you can find for just $1 at the pharmacy. This glitter skeleton head was only $.99, and I won't feel bad throwing it out at the end of the season.
3. Target definitely saves lives during the holiday season for décor. This pumpkin was under $10, and this skeleton head was under $20. Unreal! They have so many affordable options for seasonal décor, and they ship super-fast so you don't have to worry about waiting weeks to get your items. I highly recommend, I even went into the new store in Herald Square the day it opened and picked up a few more pumpkins and candles!

Hope this helps with decorating your bar cart on a budget! In other news, I've rounded up a ton of cute Halloween costume ideas that don't scream "I'm older and still dress up for Halloween," below! What do y'all think? Have a great day and thanks for reading!