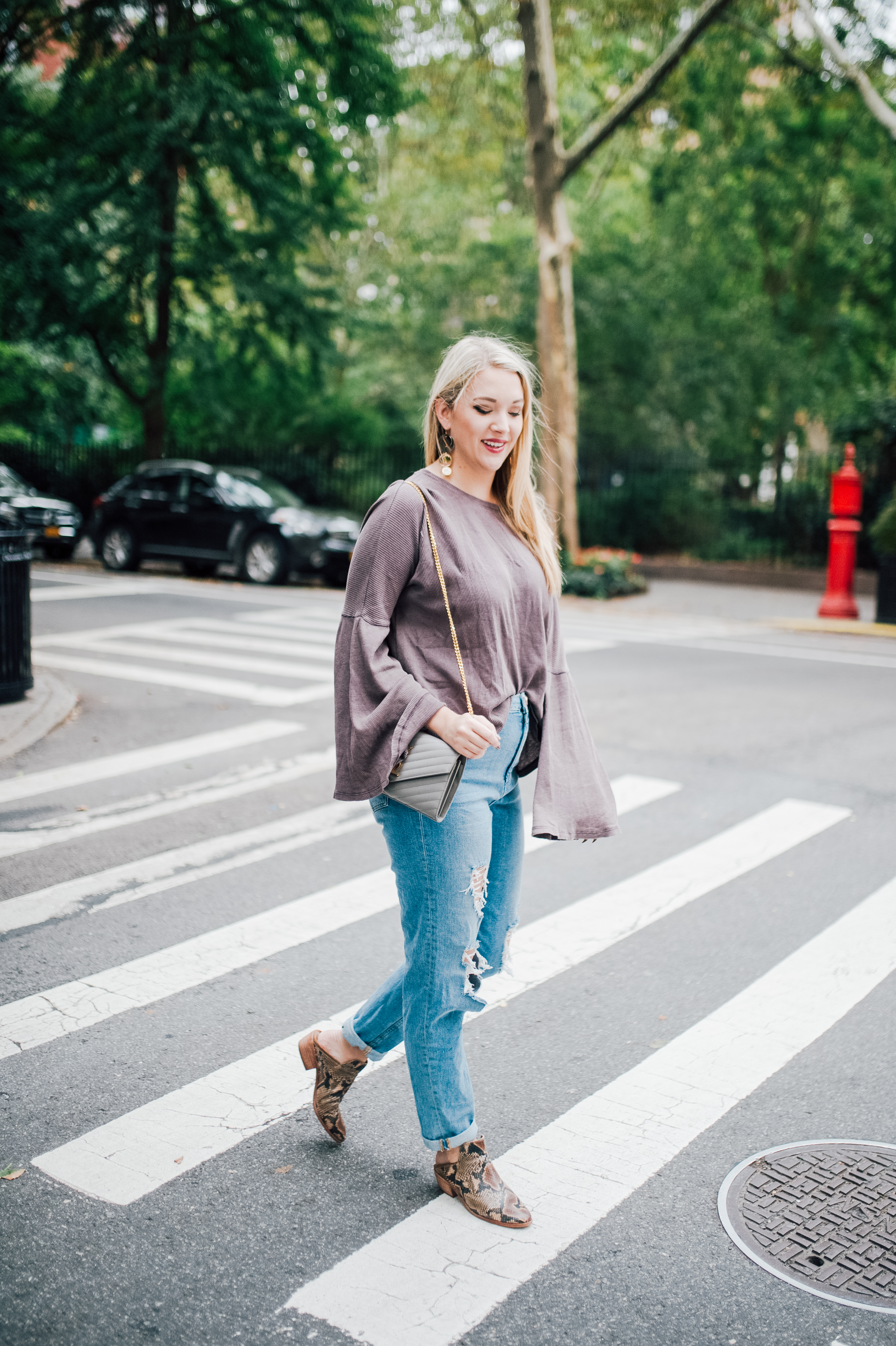 Sweater // Jeans // Booties // Bag // Earrings c/o
Photos by Laurel Creative.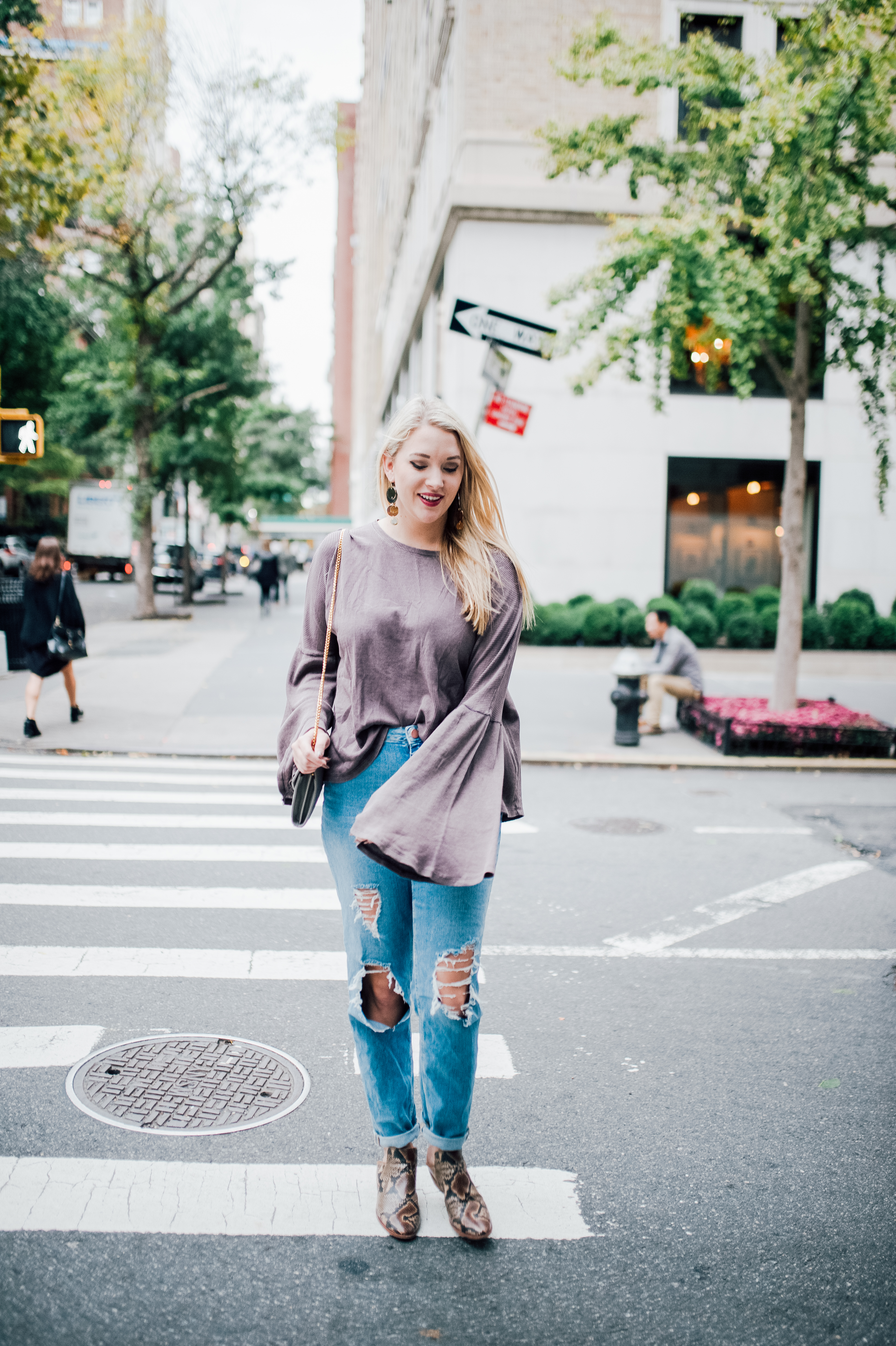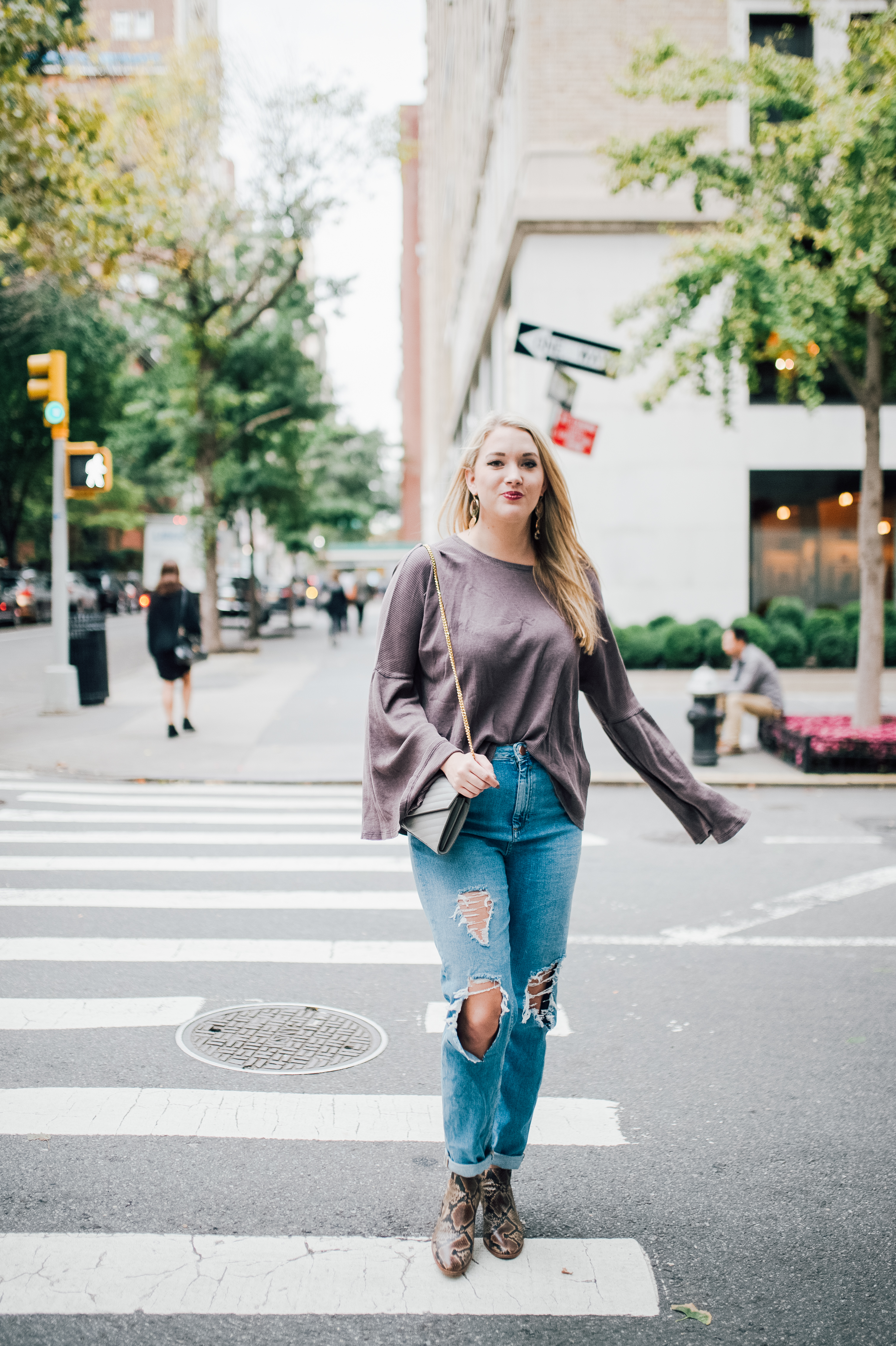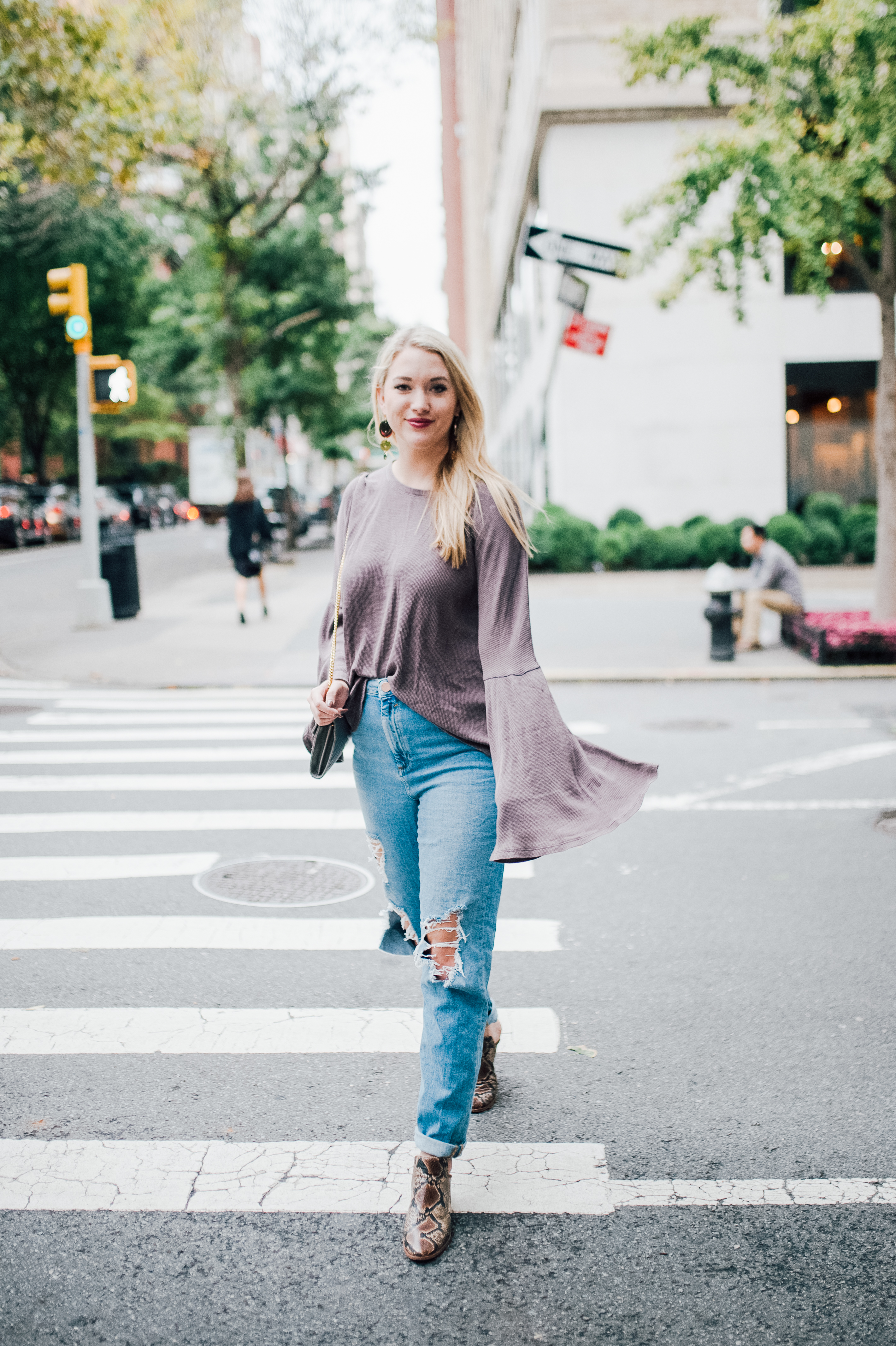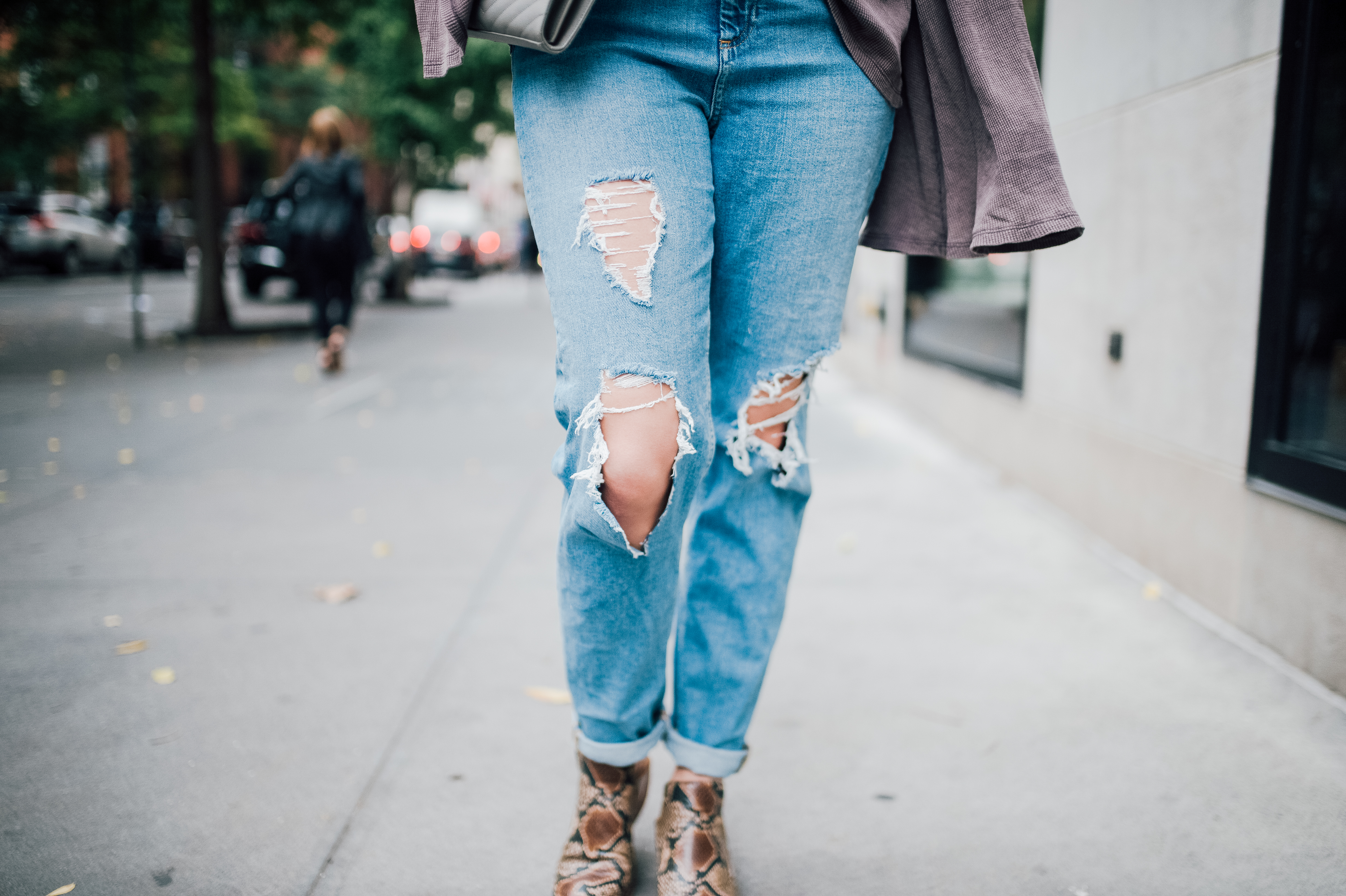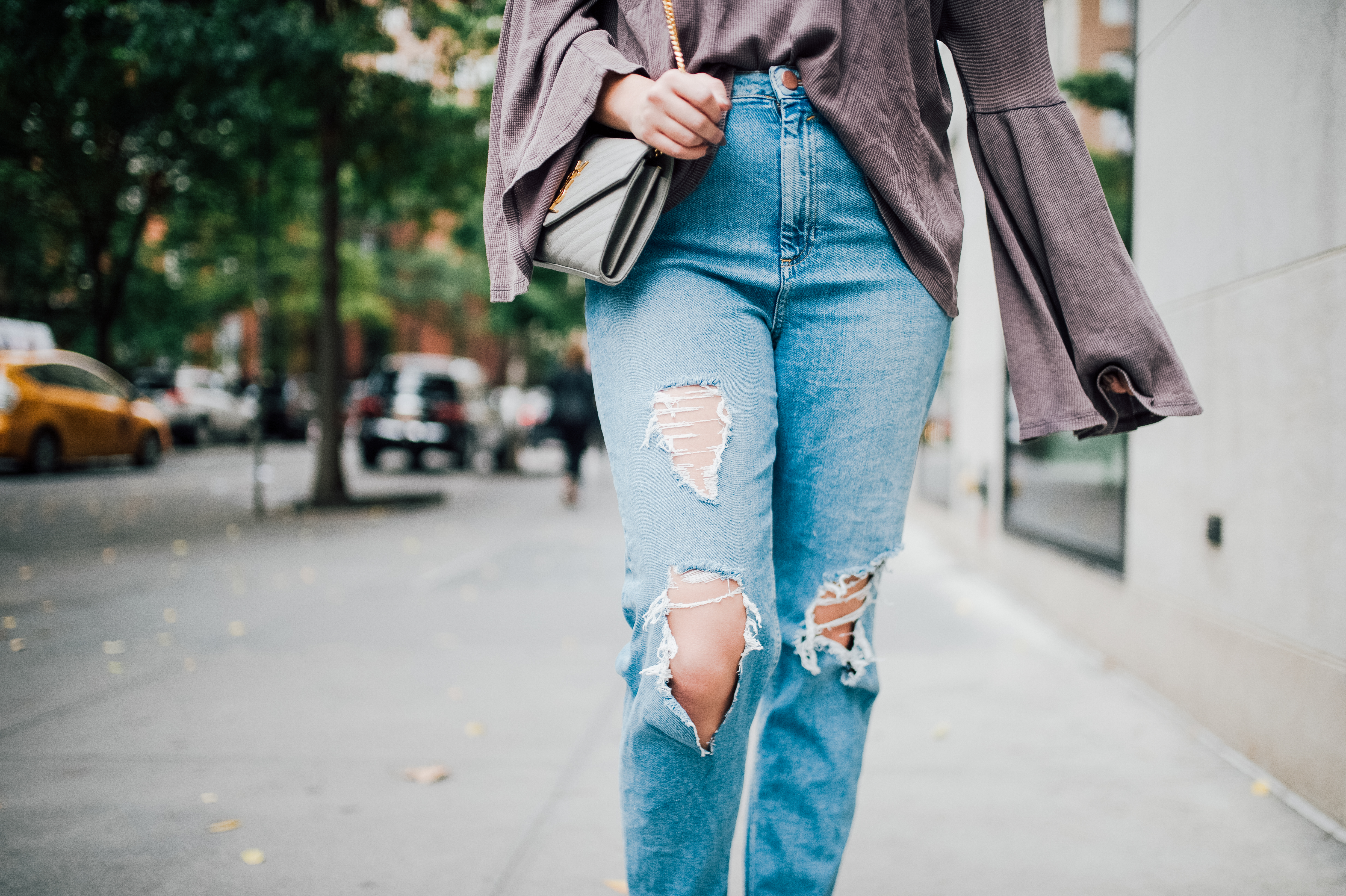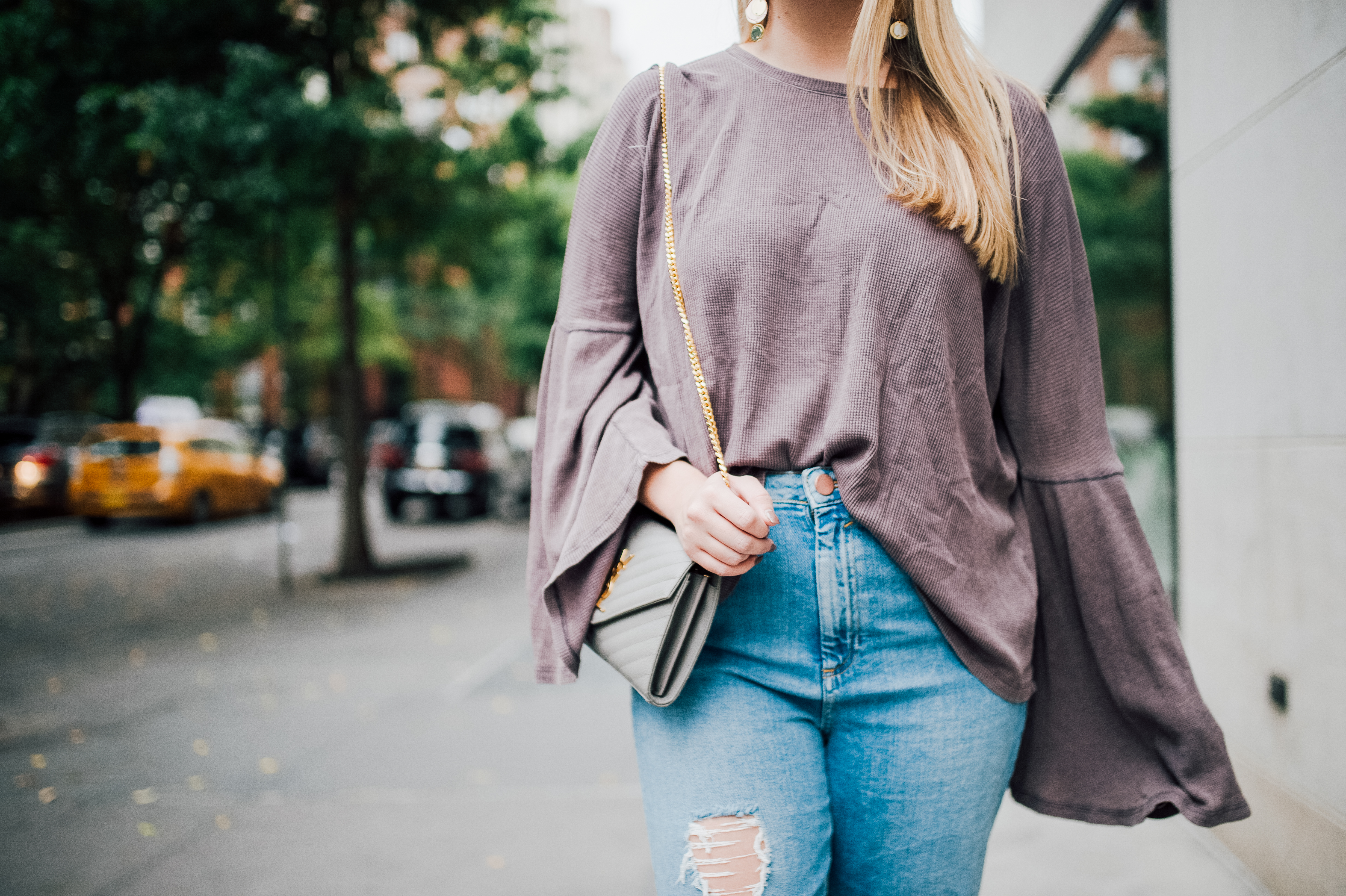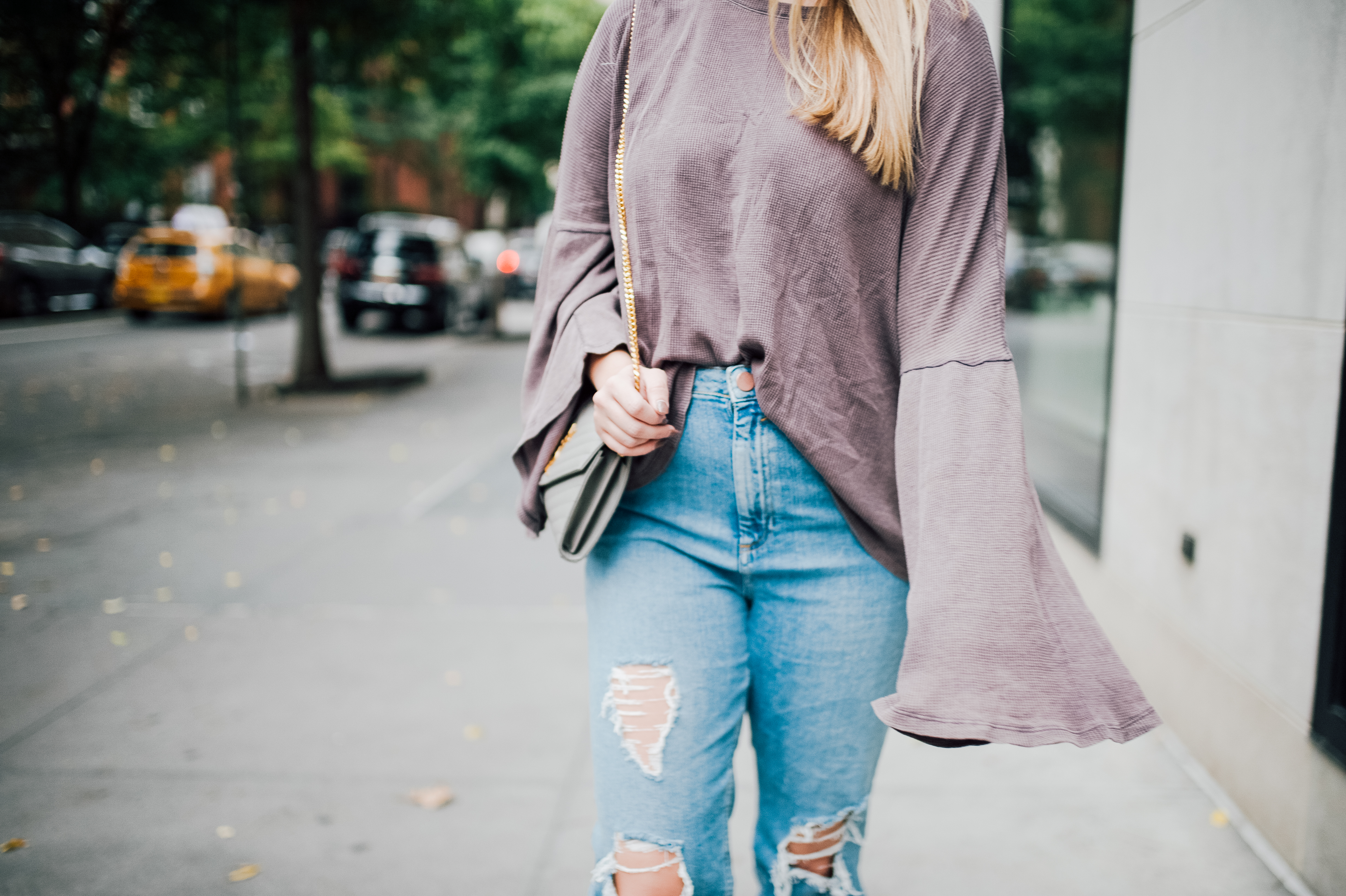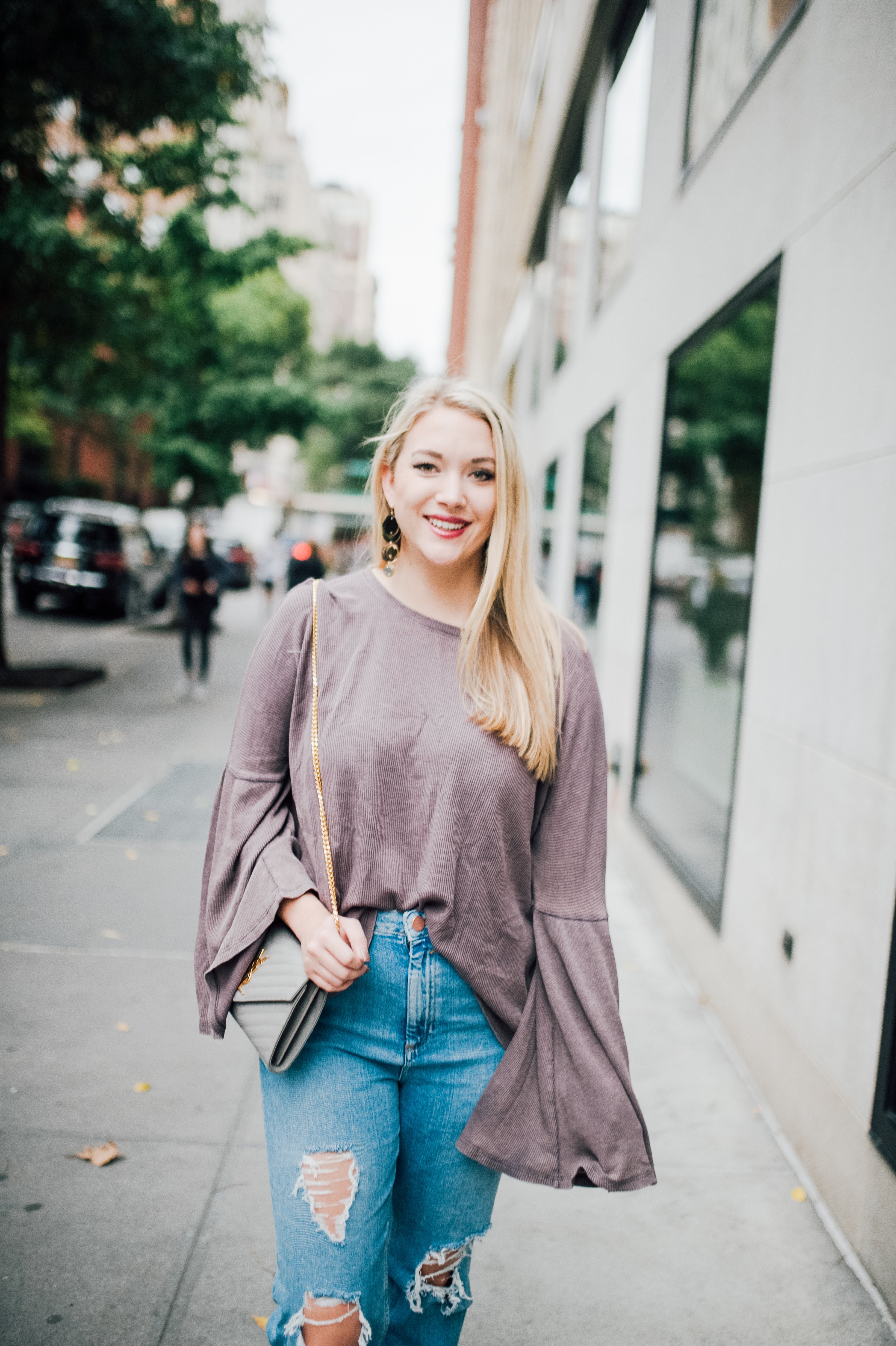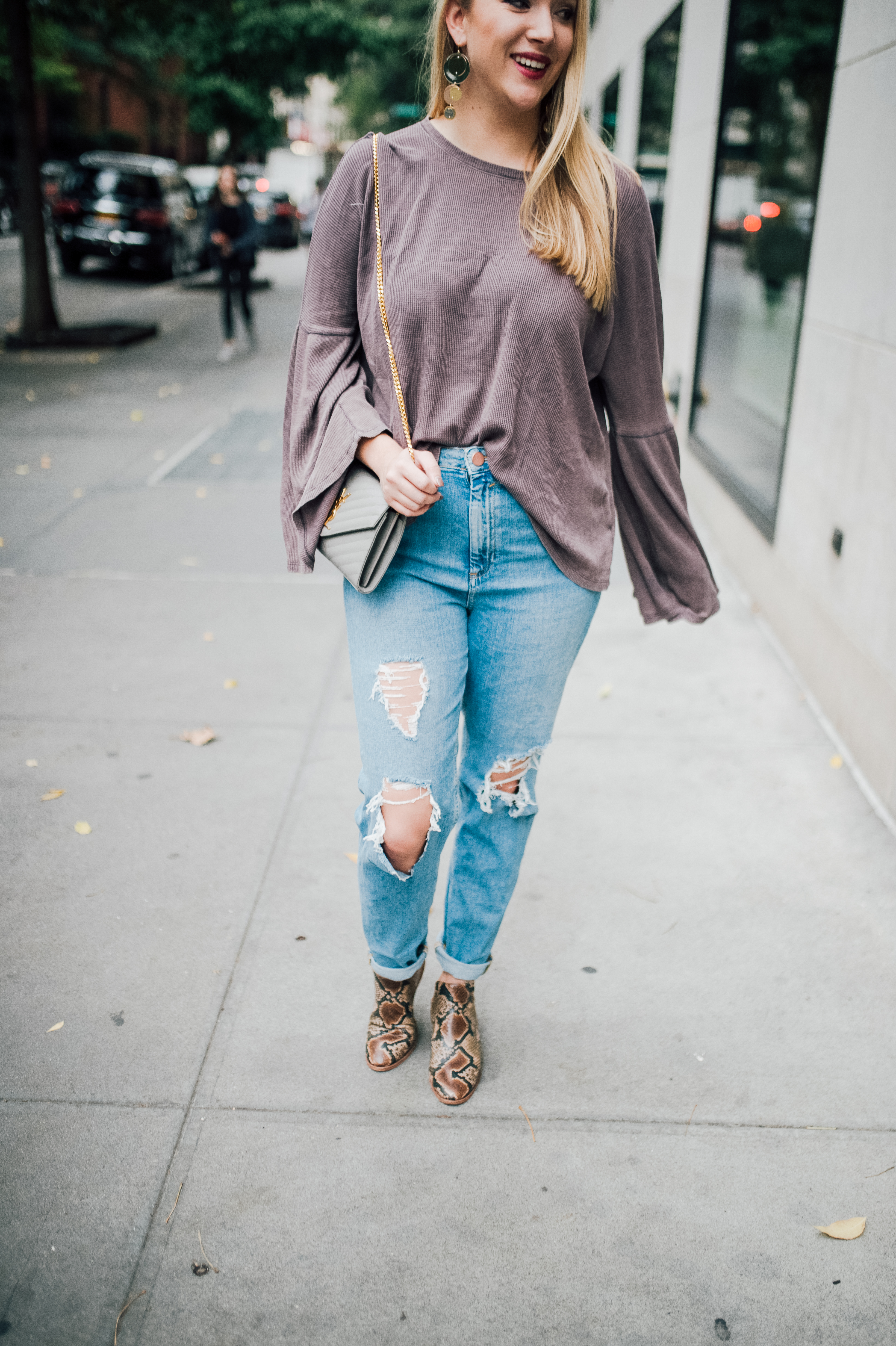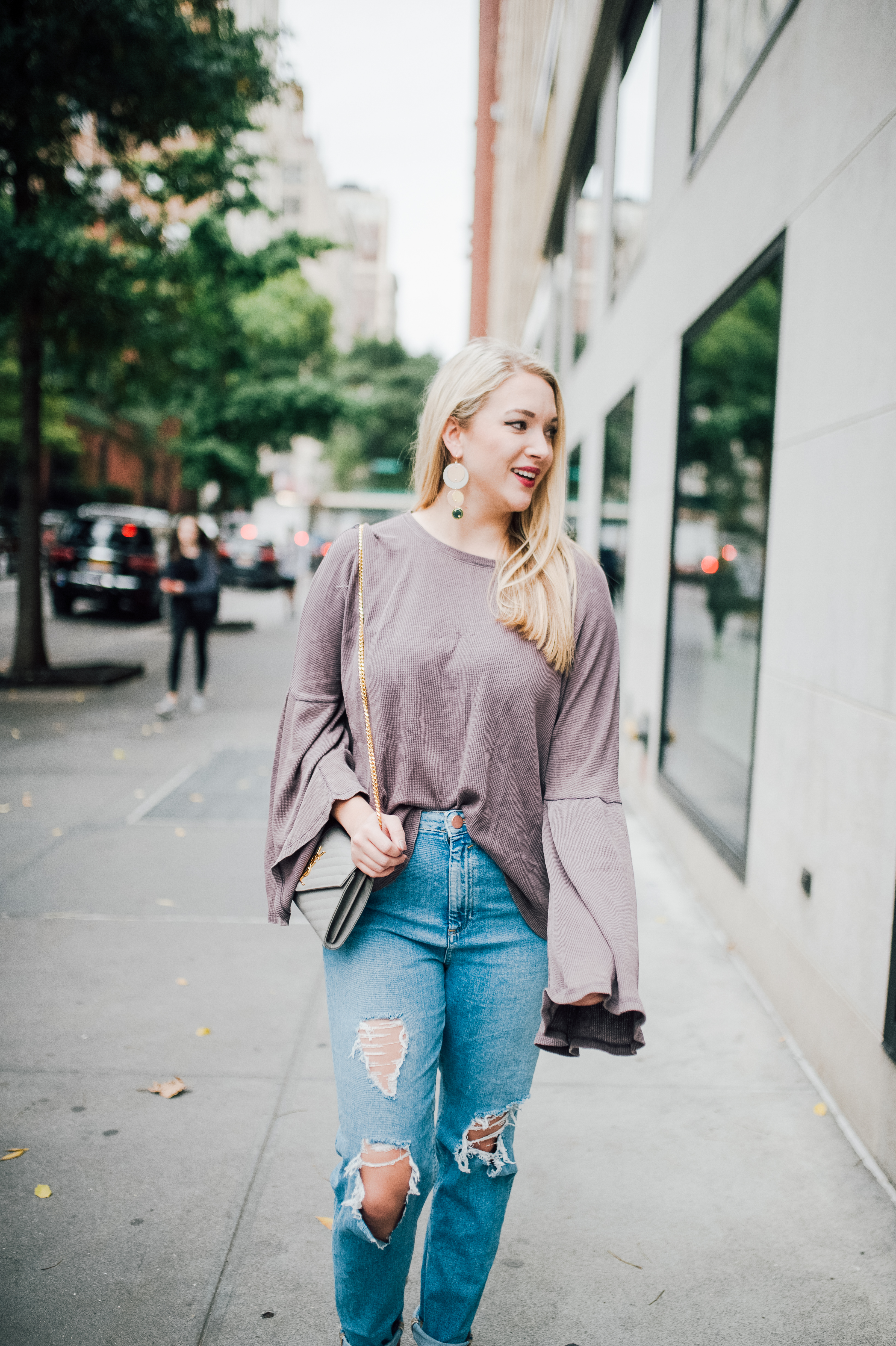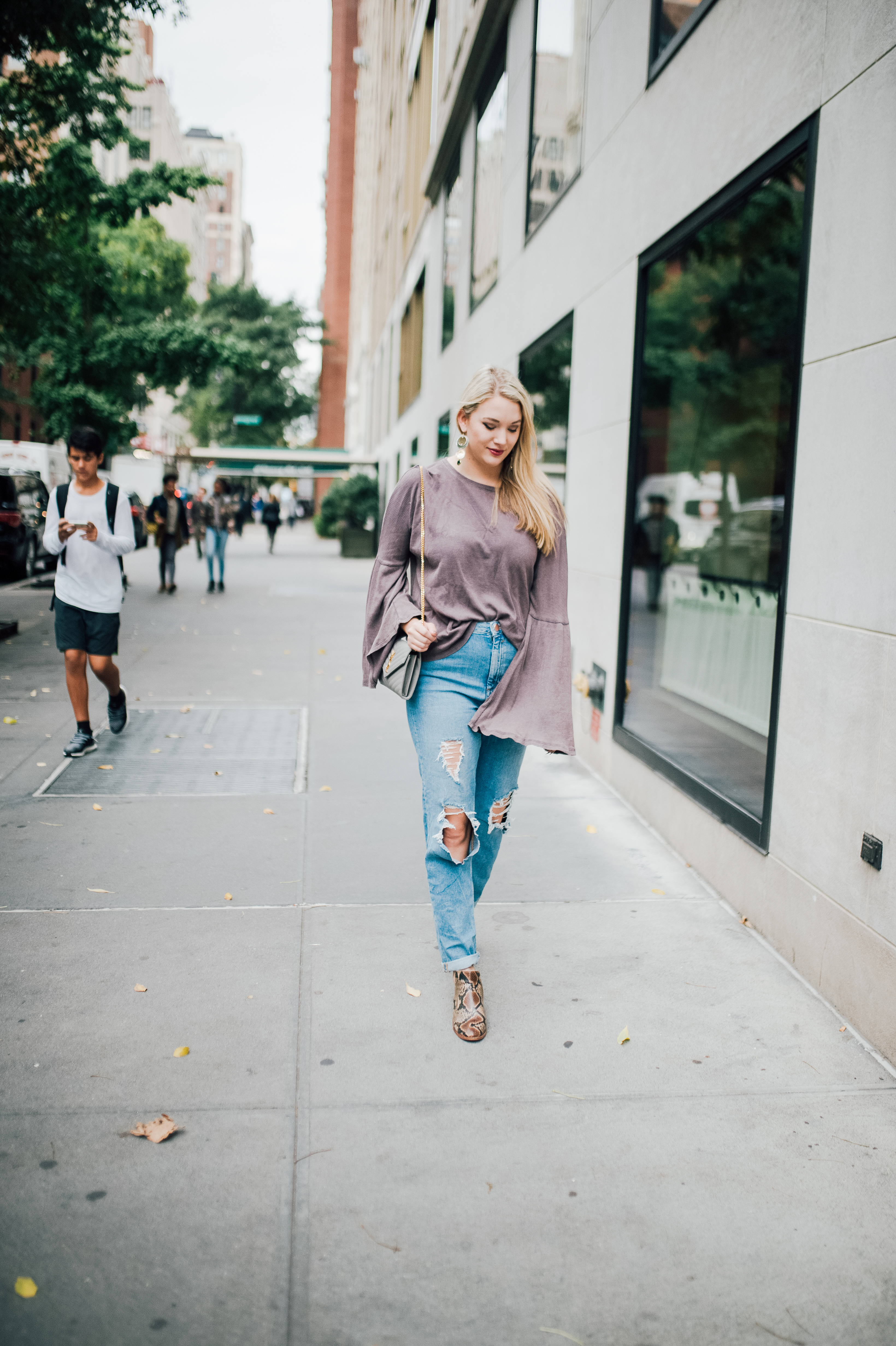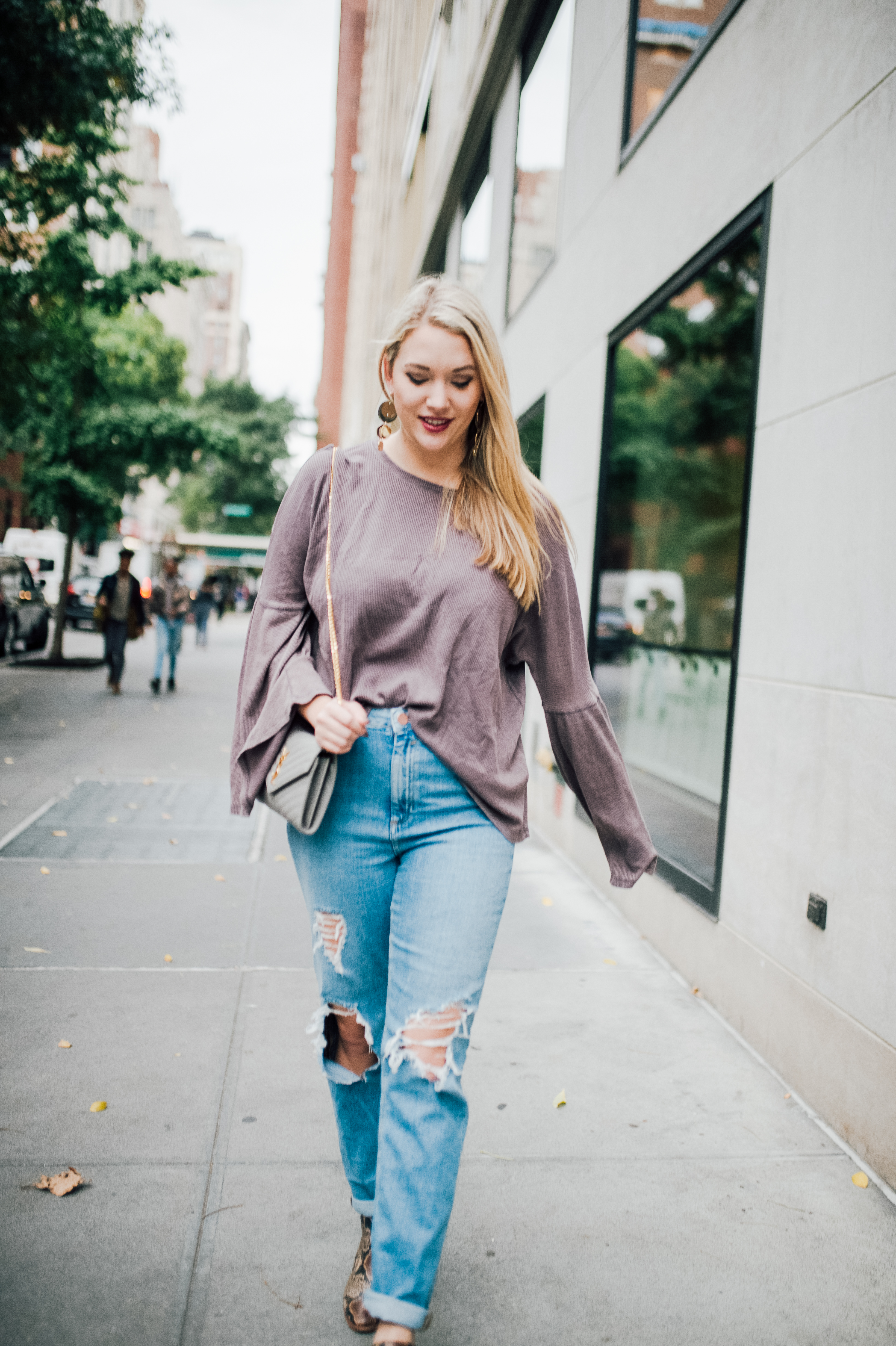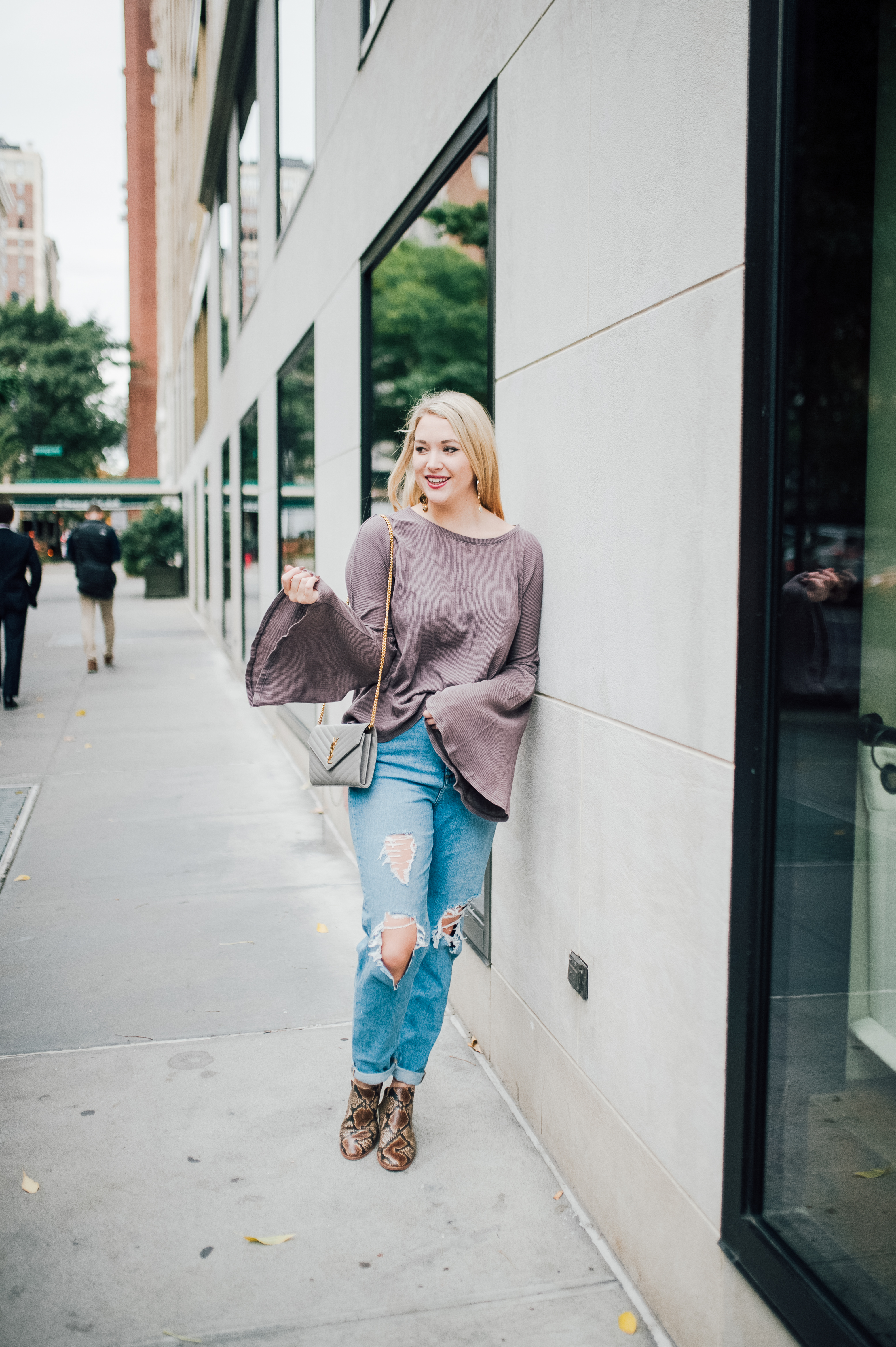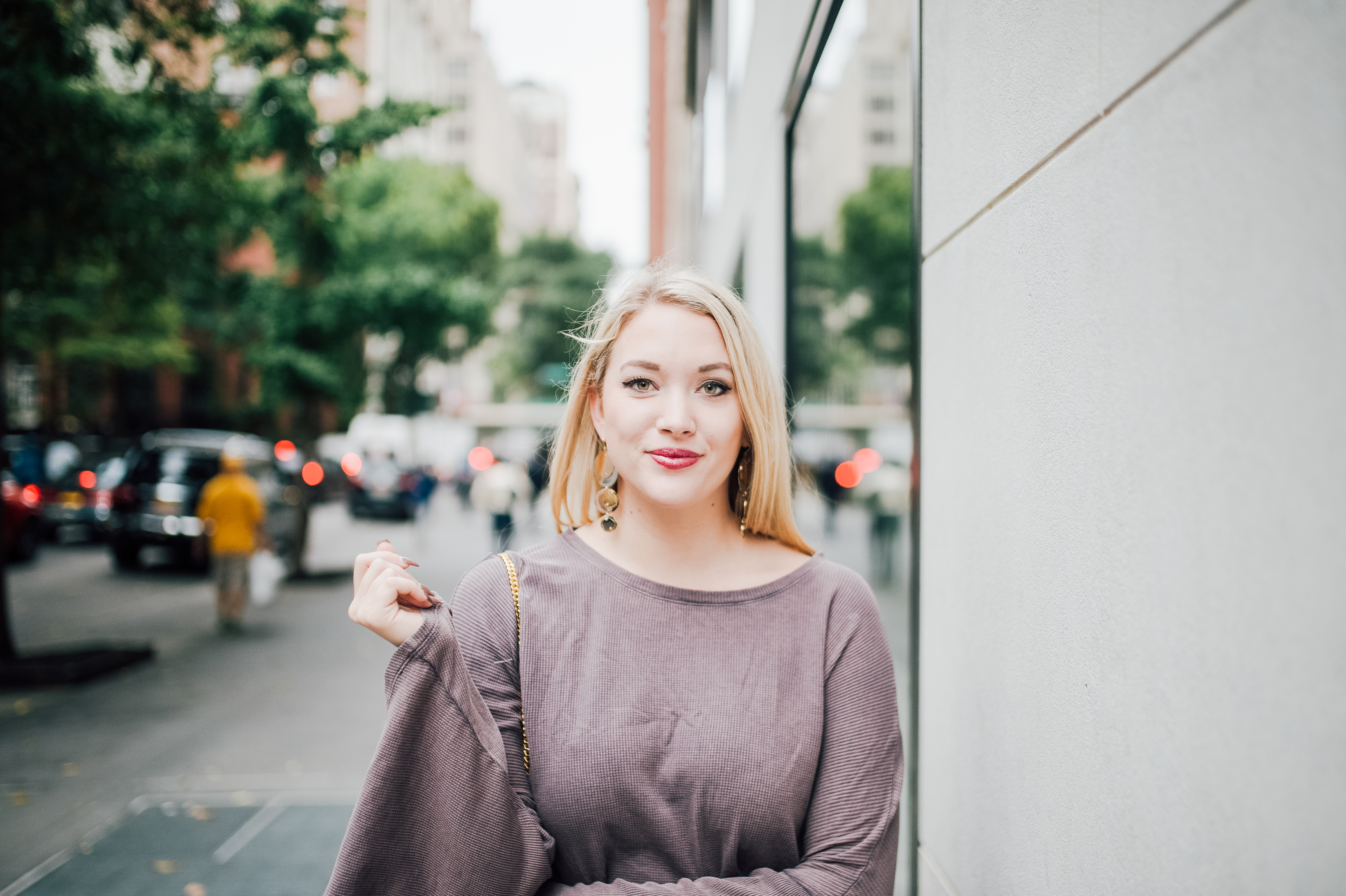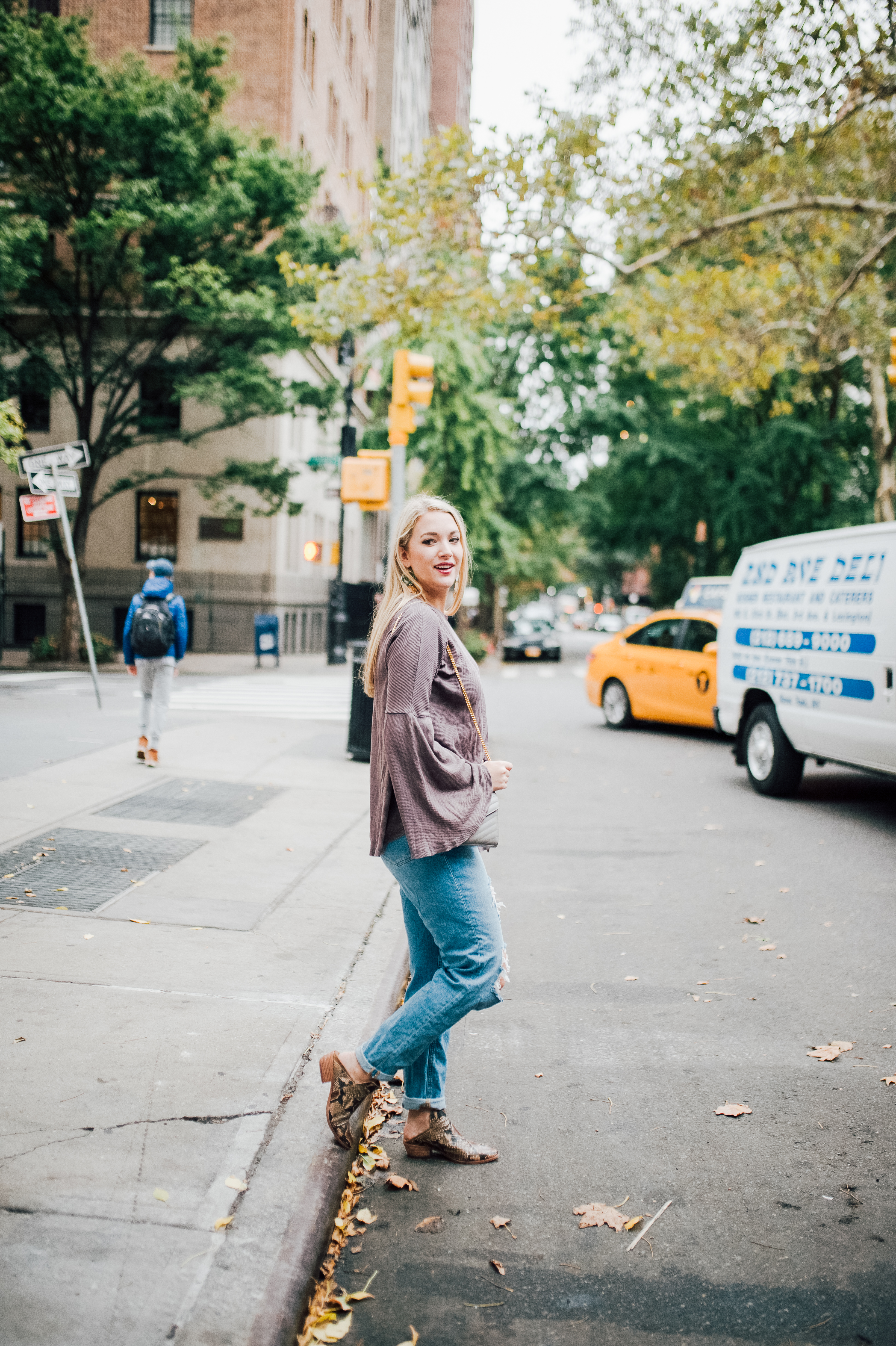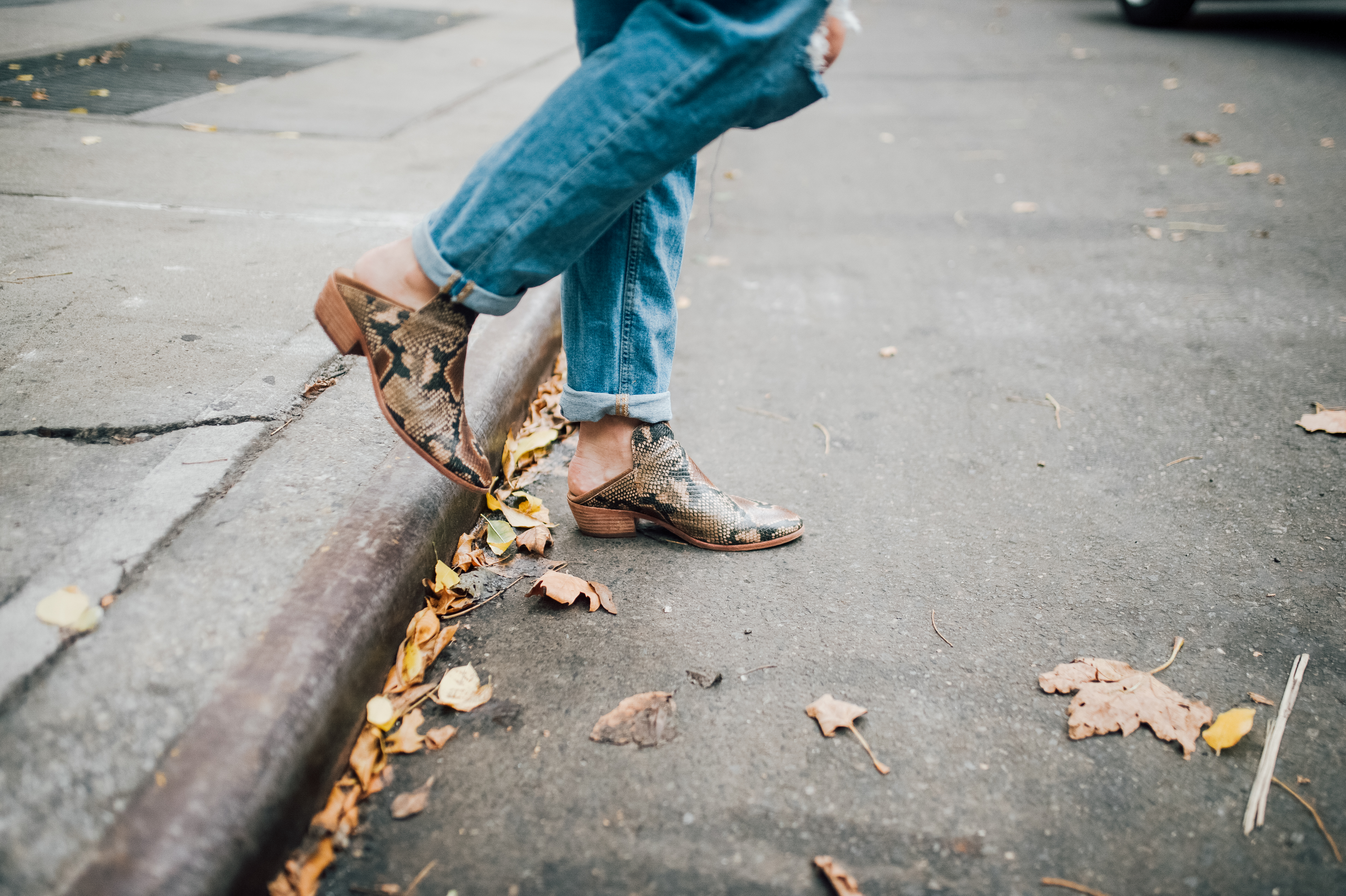 Happy Tuesday y'all! We're on the home stretch for the holiday break and I have just today and will be en route to Oklahoma tomorrow to spend the week with my family, and by family I mean every. single. family. member. It's crazy that my entire Mom and Dad's side of the family both live in different parts of Oklahoma! I swear I go to Oklahoma more than I even go home to Texas, but I'm definitely not complaining about that.
Today I'm sharing a super casual outfit that I'll probably be wearing to the airport tomorrow. This bell sleeved sweater is so cozy, and the perfect staple sweater for the remainder of winter. It comes in additional colors, but I love this cozy brown color to switch up my wardrobe. These boyfriend jeans are my new favorites because they fit a little tighter than normal boyfriend jeans. They're a super soft denim and under $100, so definitely a must on my list. These snakeskin booties actually convert to bring the back up and make a full bootie as opposed to slip ons, and I always get so many compliments on them! They're super comfortable and just add a hint of edge to any look. What do y'all think? Have a great day and thanks for reading!