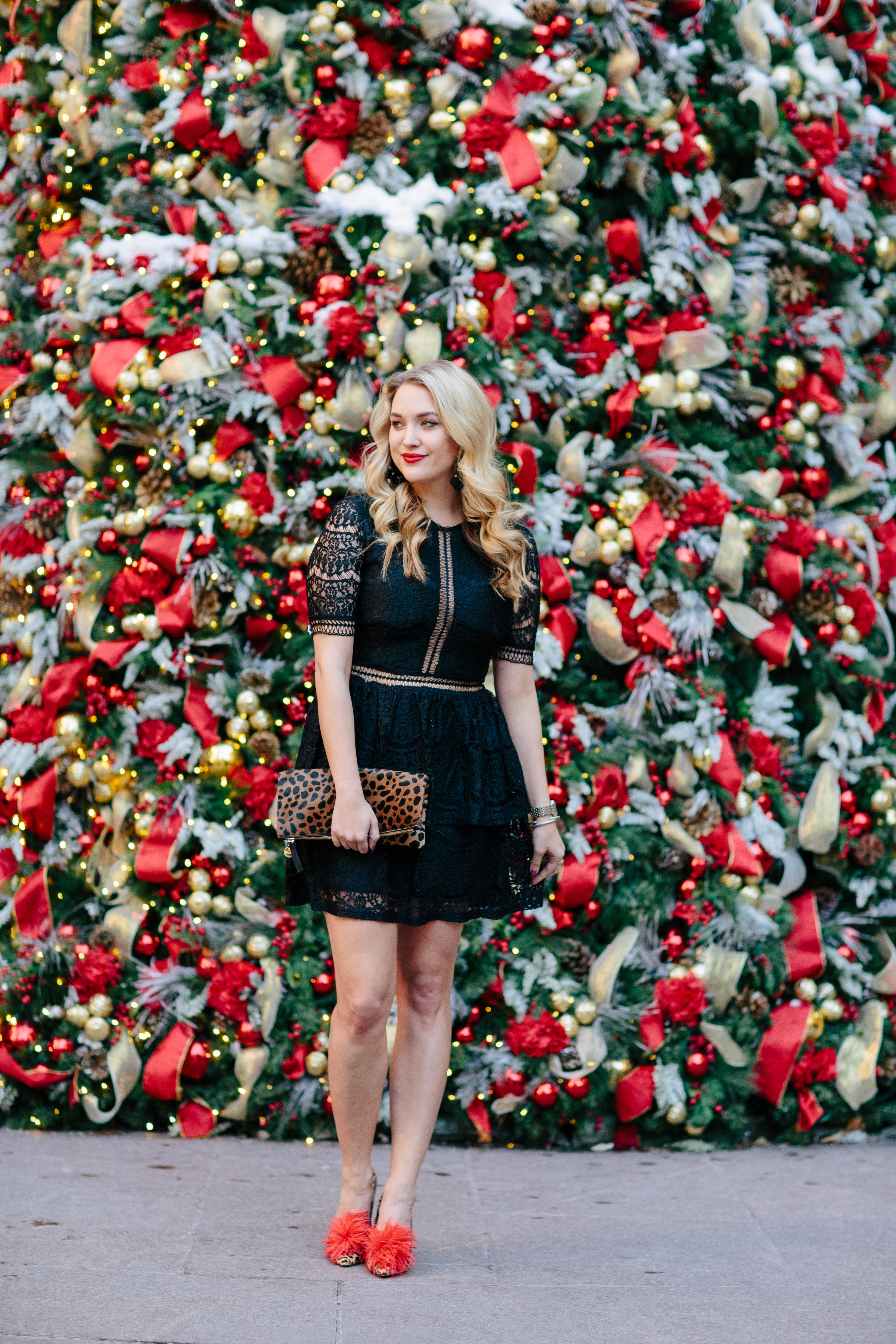 Dress // Shoes // Earrings // Bag // Lips
Photos by Pret-A-Photo.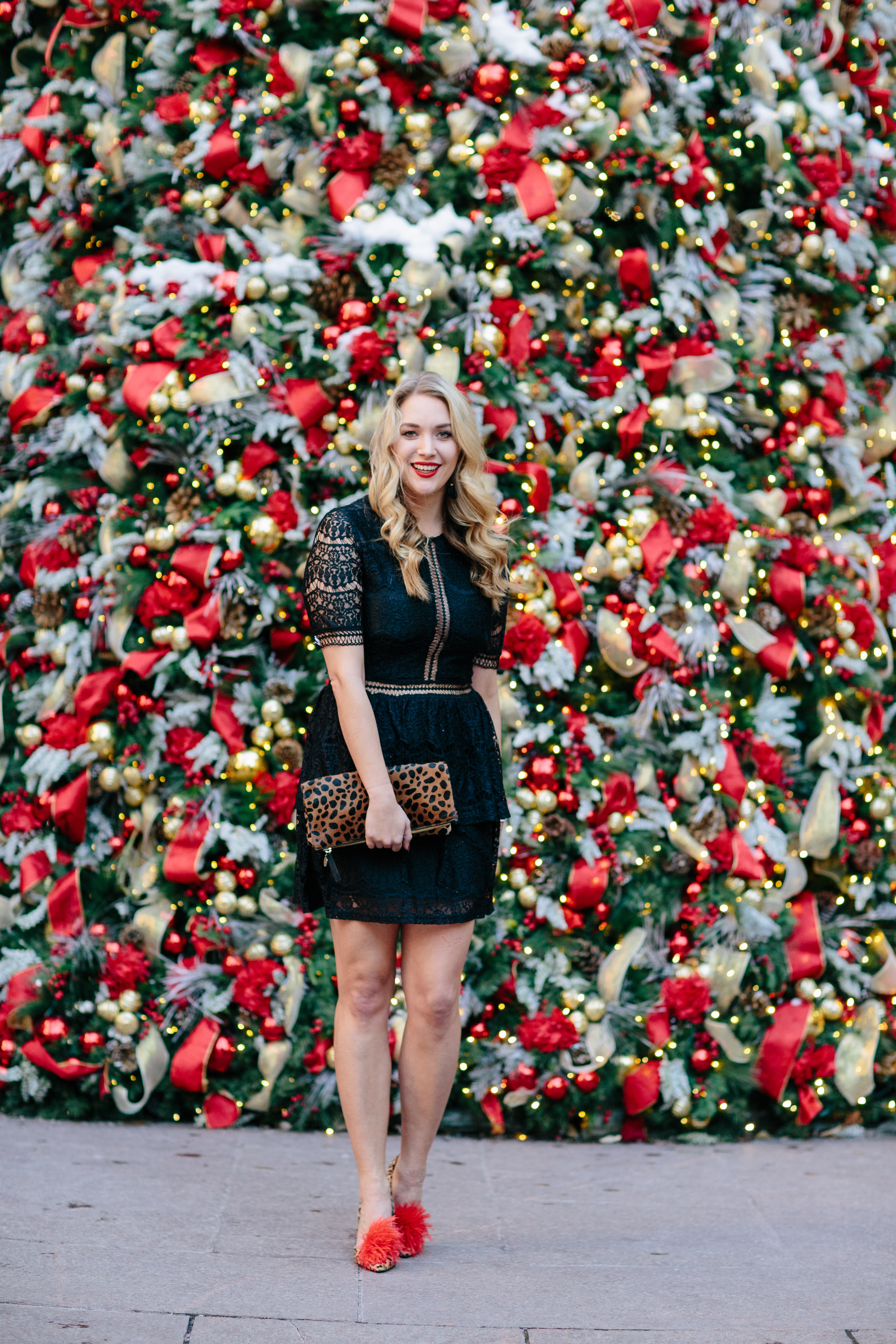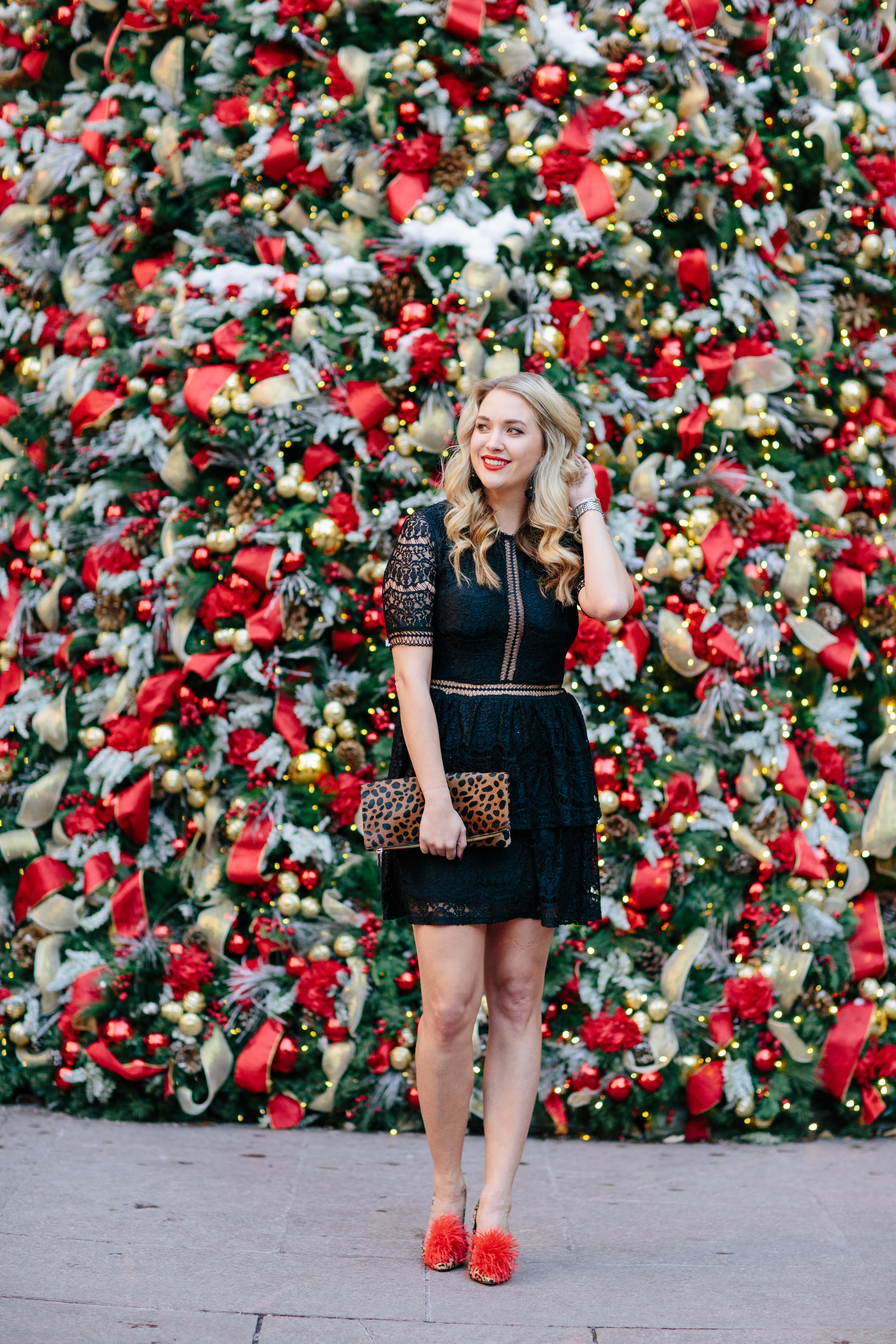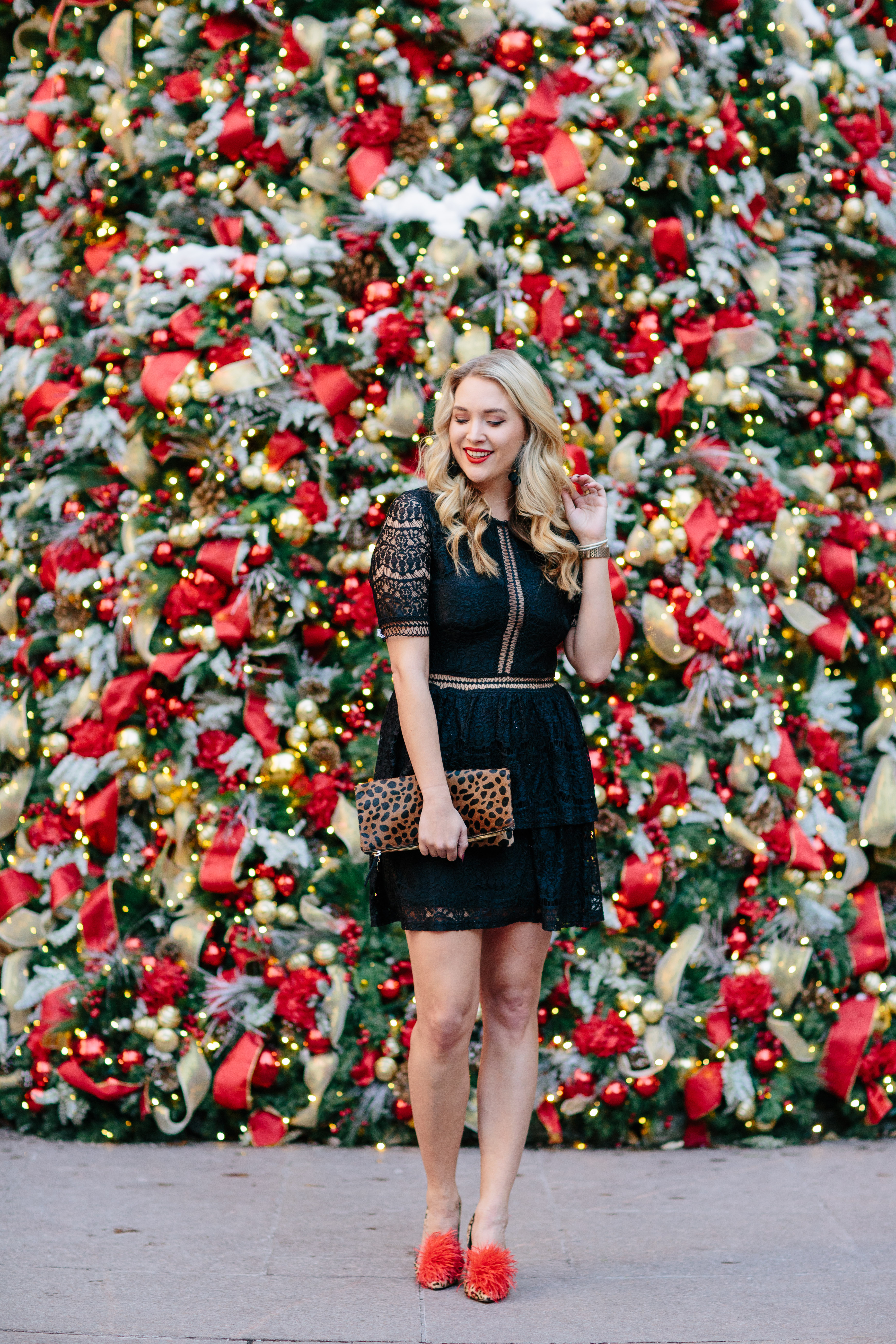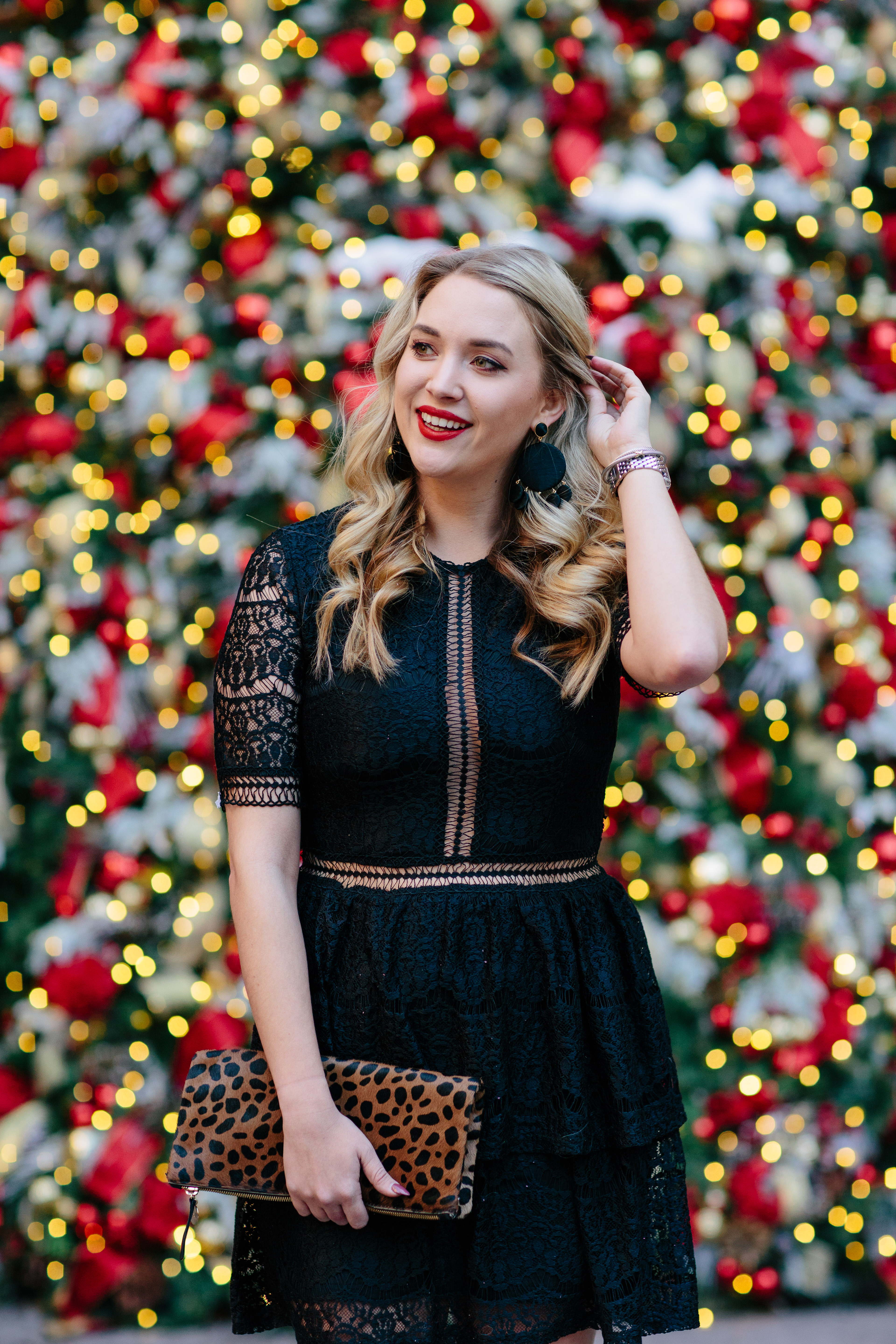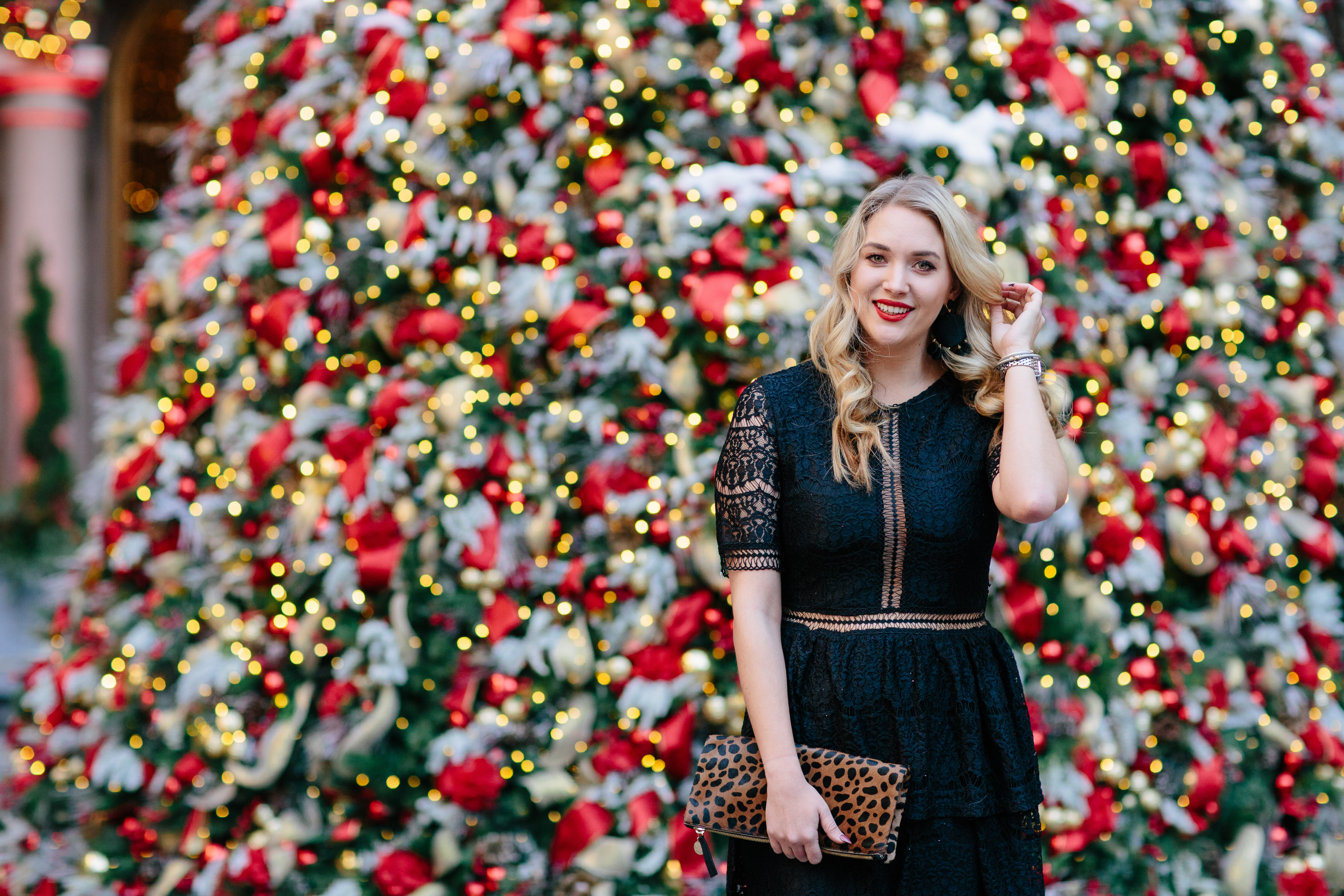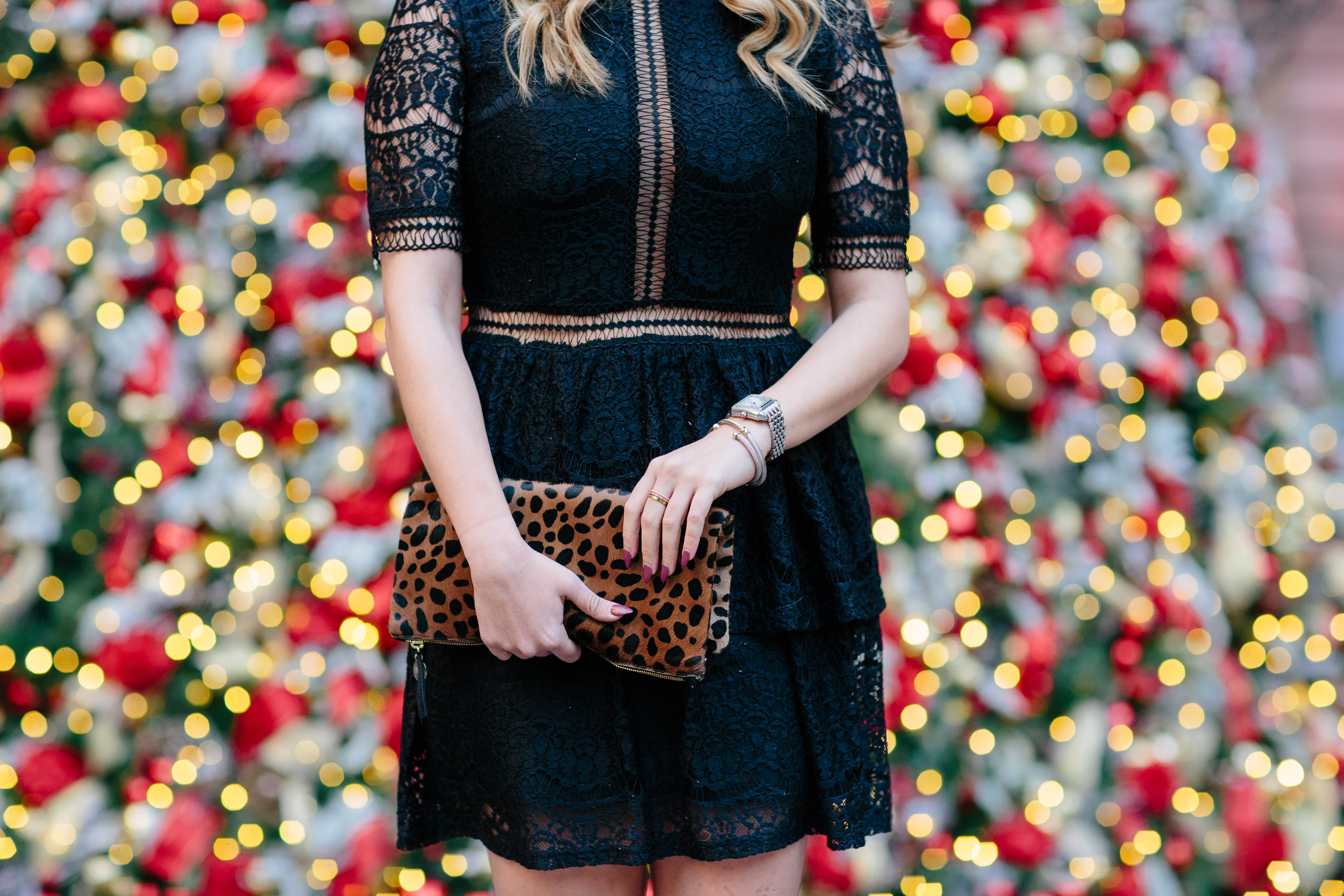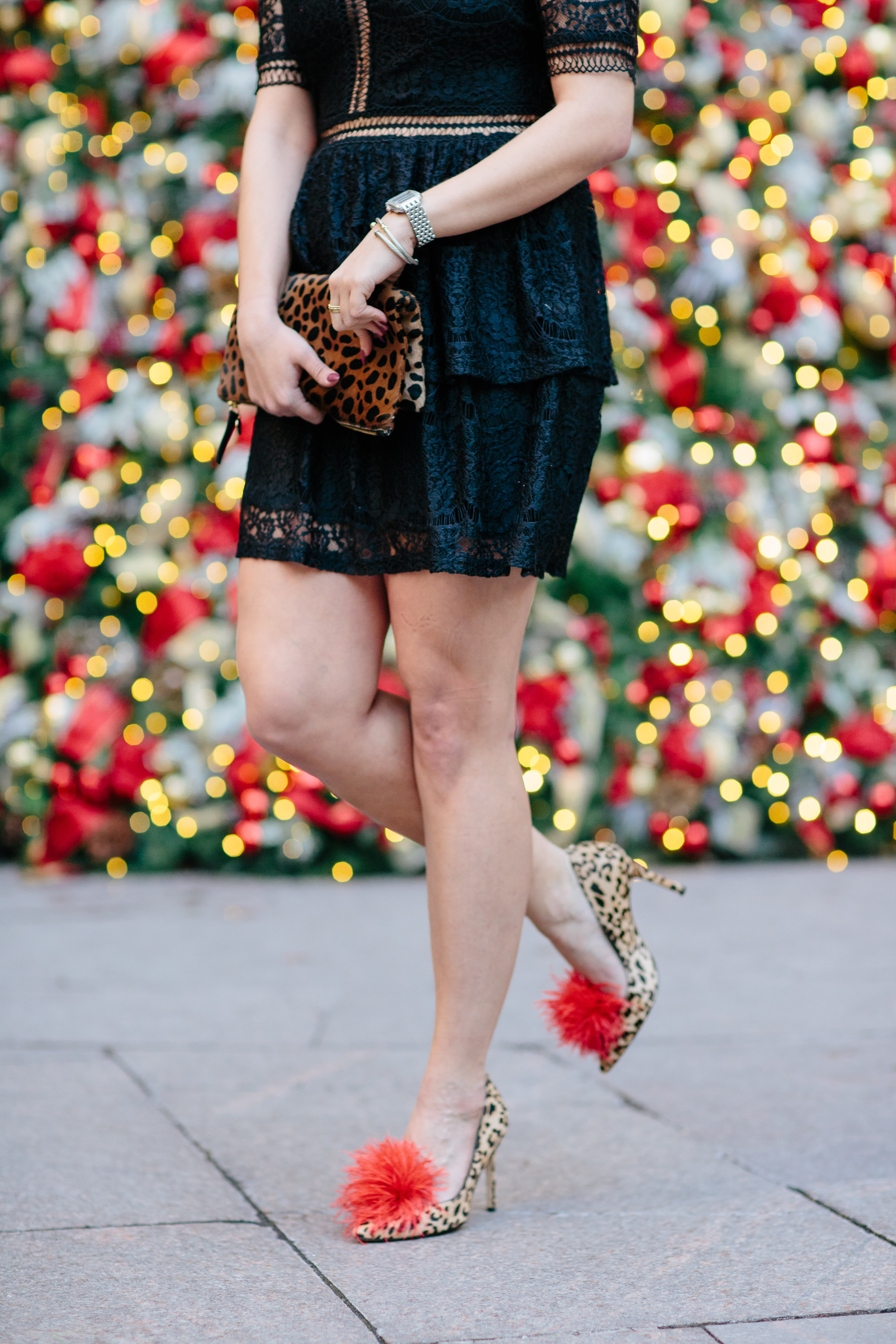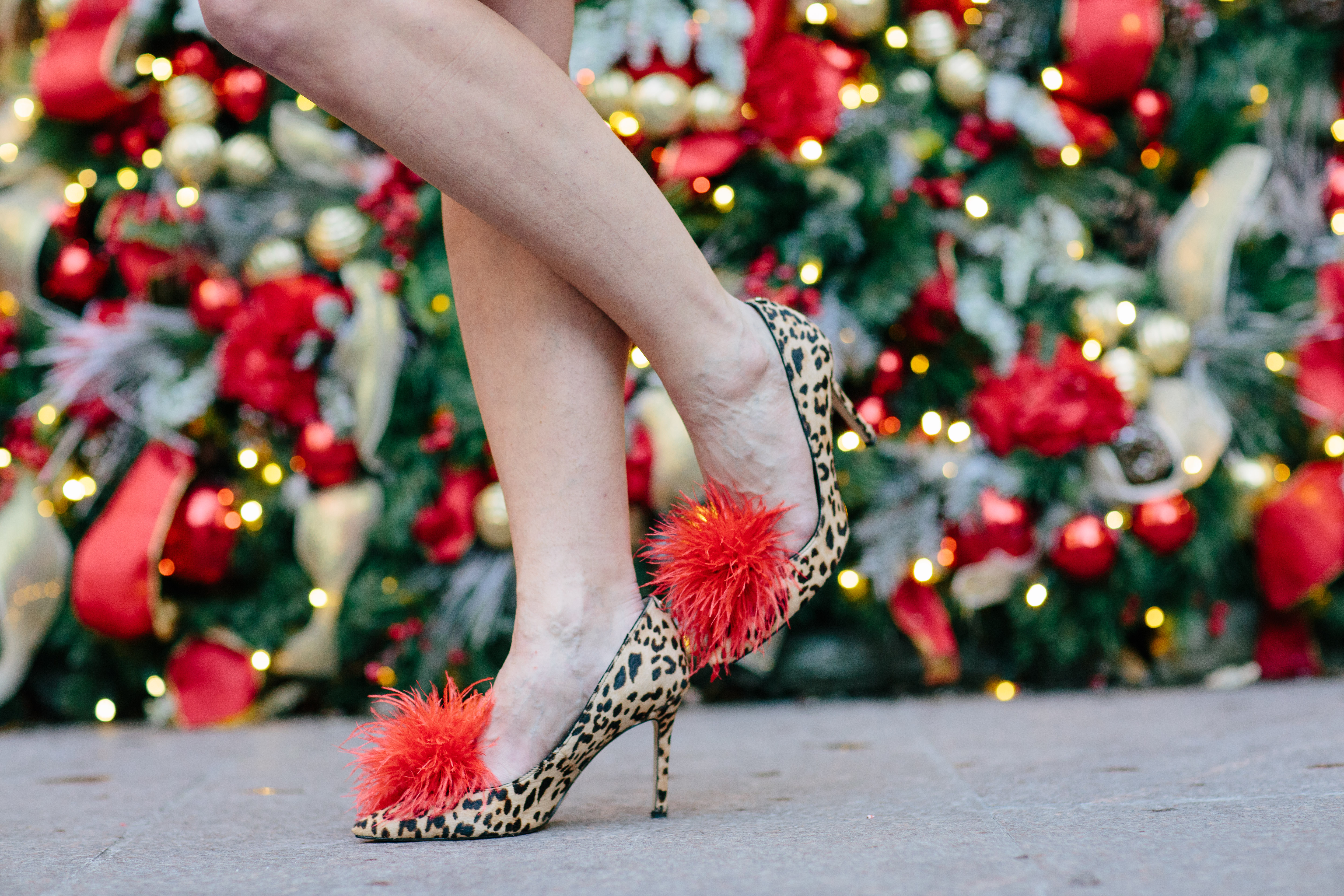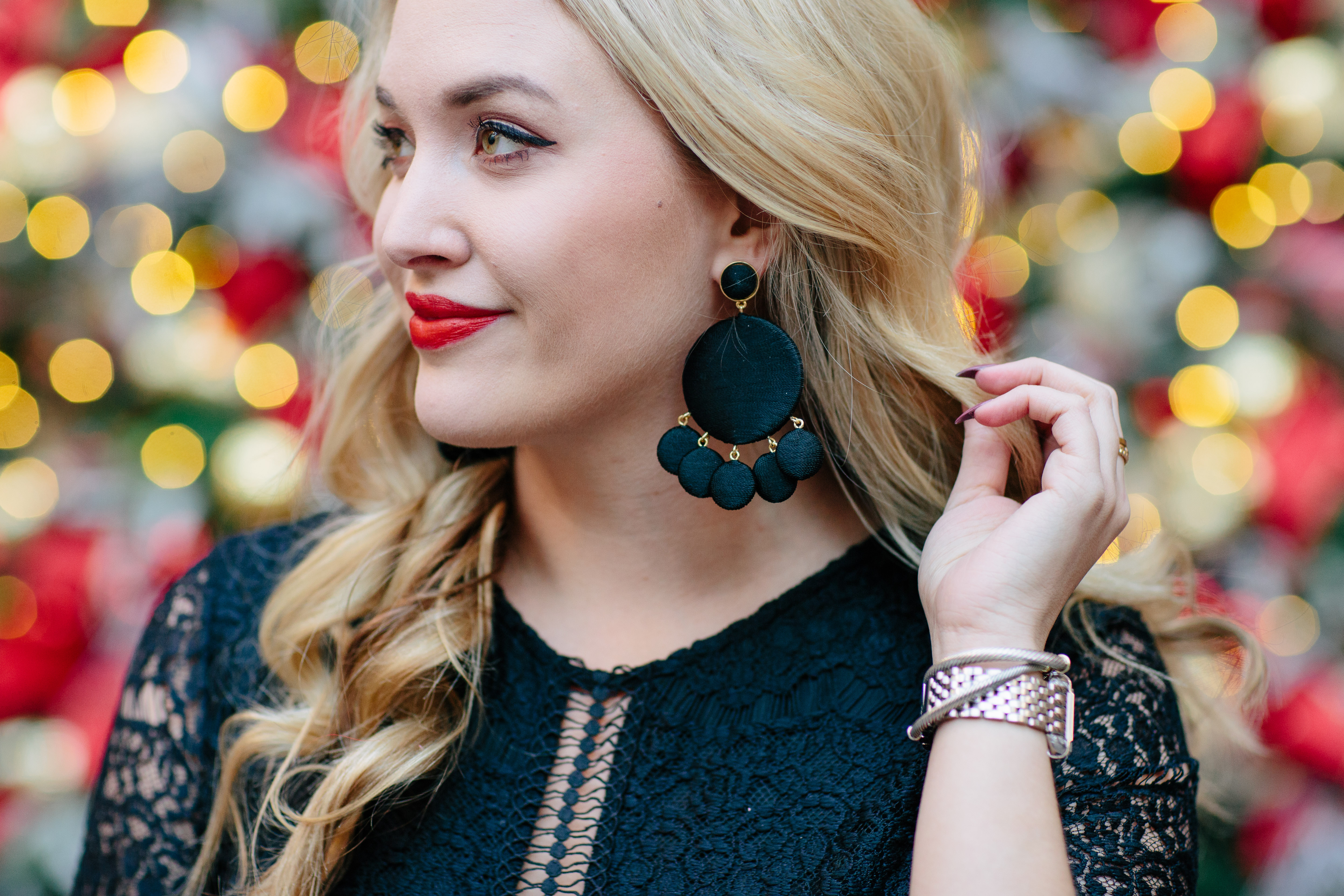 Happy Friday y'all! I can't believe it's finally the Friday before Christmas, and two days before Christmas Eve. Where does the time go?! We're busy trying to get everything wrapped up today before we head to Mexico tomorrow, and I'm getting my highlights done and I'm BEYOND excited about it. Is that the true version of being an adult… Getting excited to get your hair done haha.
Today I'm so pumped to be sharing one of my all time favorite holiday looks, just in time for New Years! This little black dress is the ultimate little black dress. It's lace, has a layered skirt, and has the cutest detailing to make it unique. I fell in love with it as soon as I saw it, and knew it would make the perfect addition in my suitcase to head to Mexico. Not just for the holiday season, it'll be great whenever I need a little "oomph" in my PR Black outfits for events, will be perfect for a little dressed up date night or night out with the girls, and all around a great staple LBD. It's under $100 and fits like a glove (true to size), so definitely be sure to snag it before it sells out because it definitely will. I paired it with my fun holiday heels, these leopard and red puff heels are ideal for Christmas, Valentine's Day and any fun occasion in between. I added a pair of black statement earrings that look great with a sassy pony, and also come in turquoise. What do y'all think? Have a great day and thanks for reading!