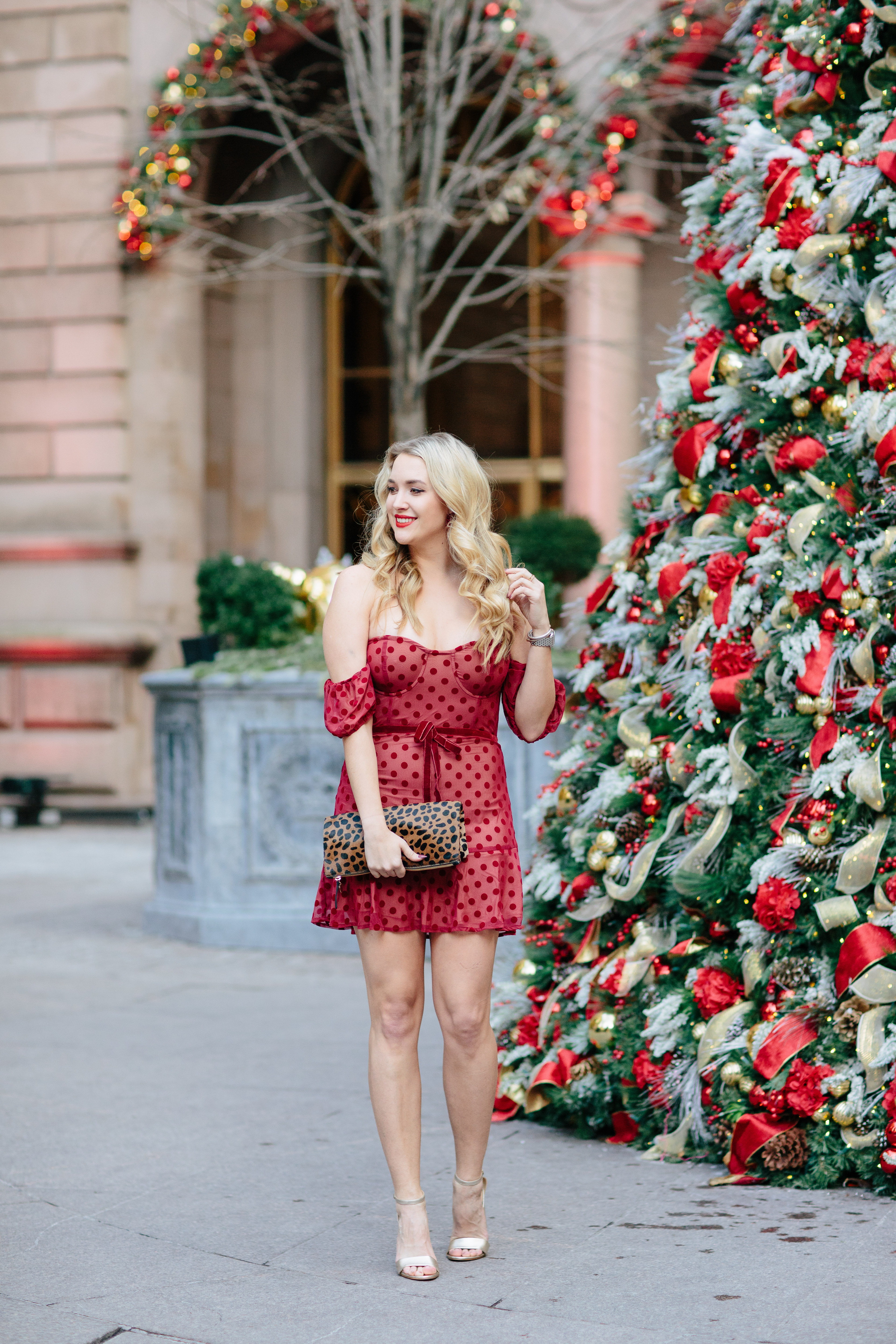 Dress c/o Shopbop // Heels // Clutch // Earrings
Photos by Pret A Photo.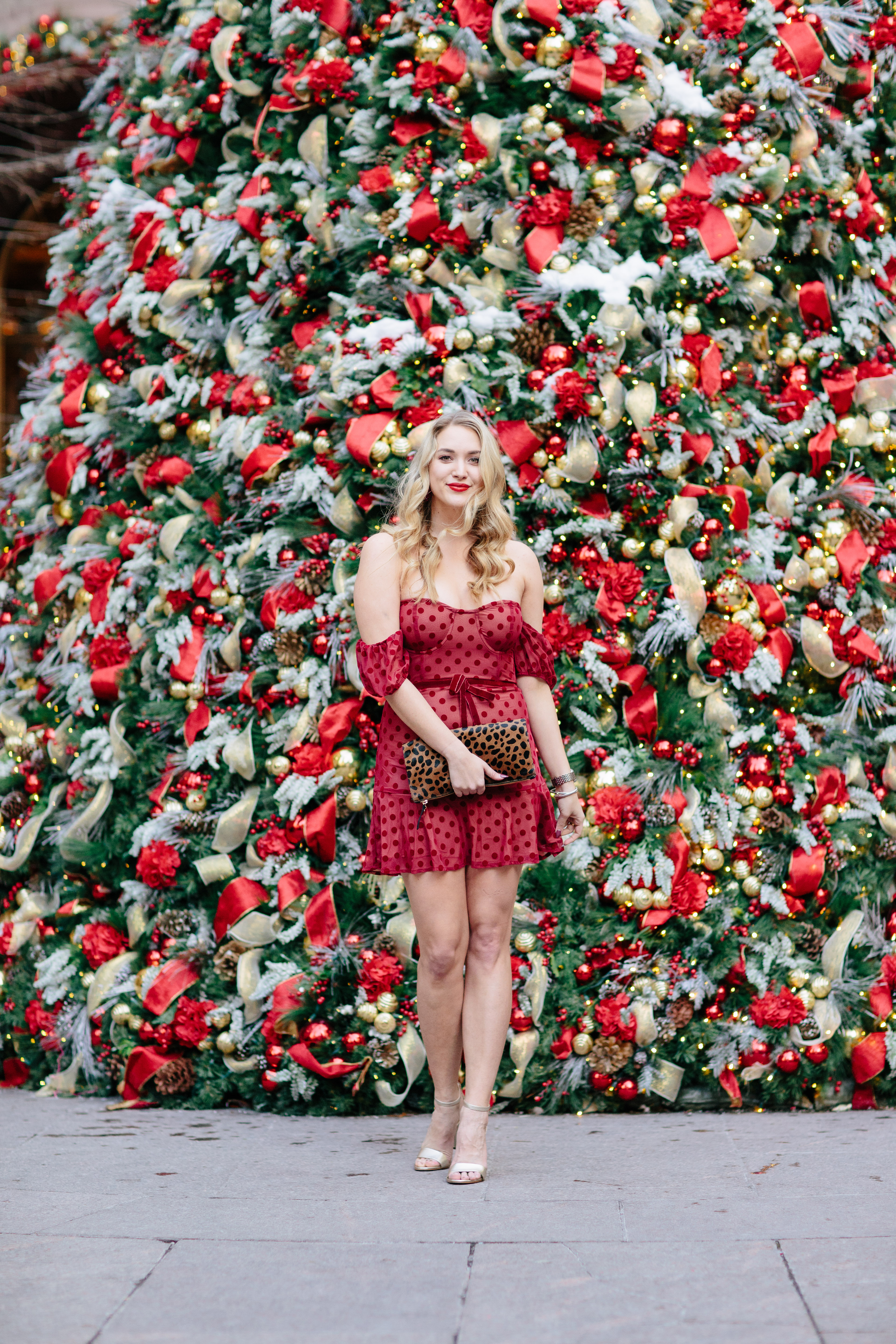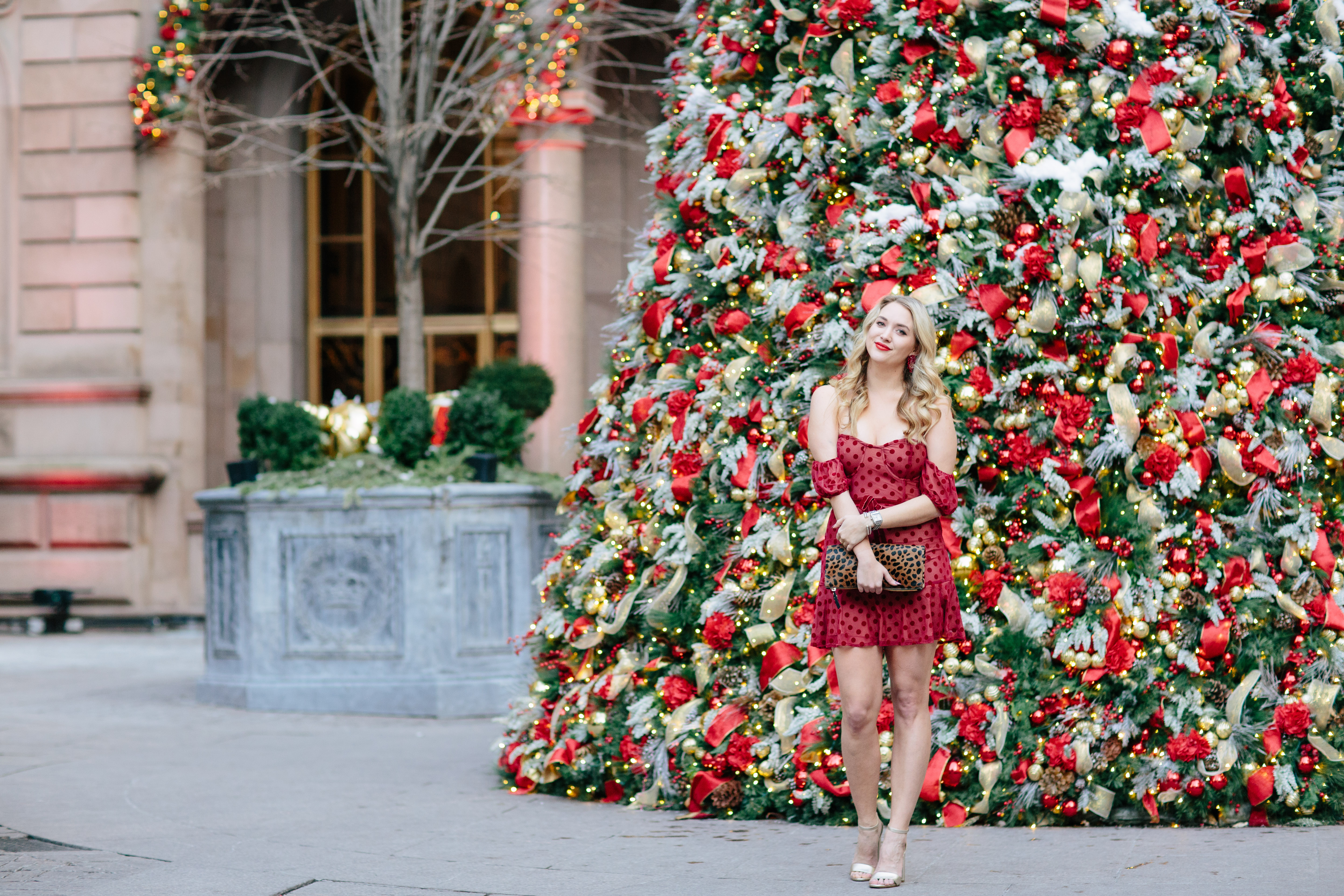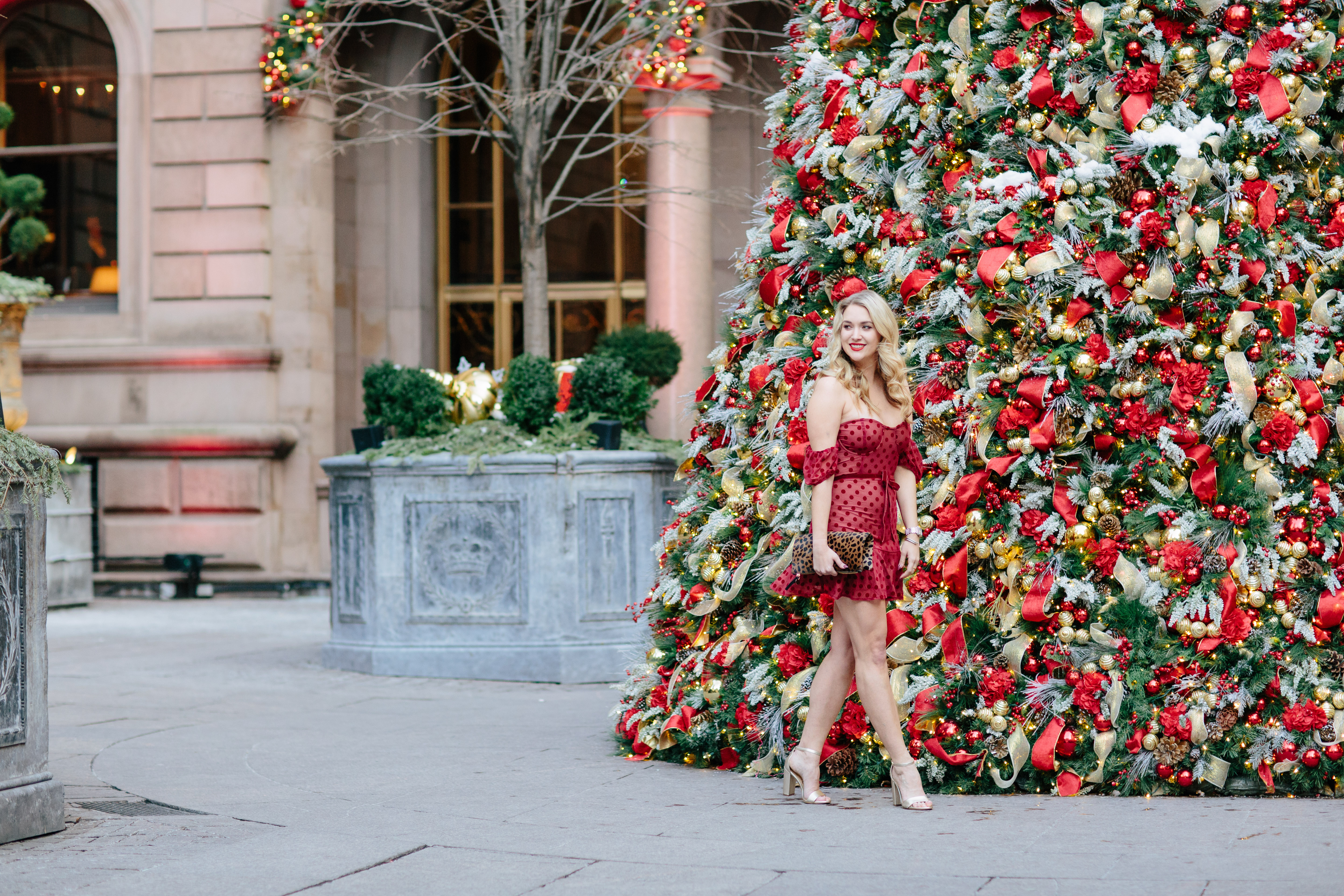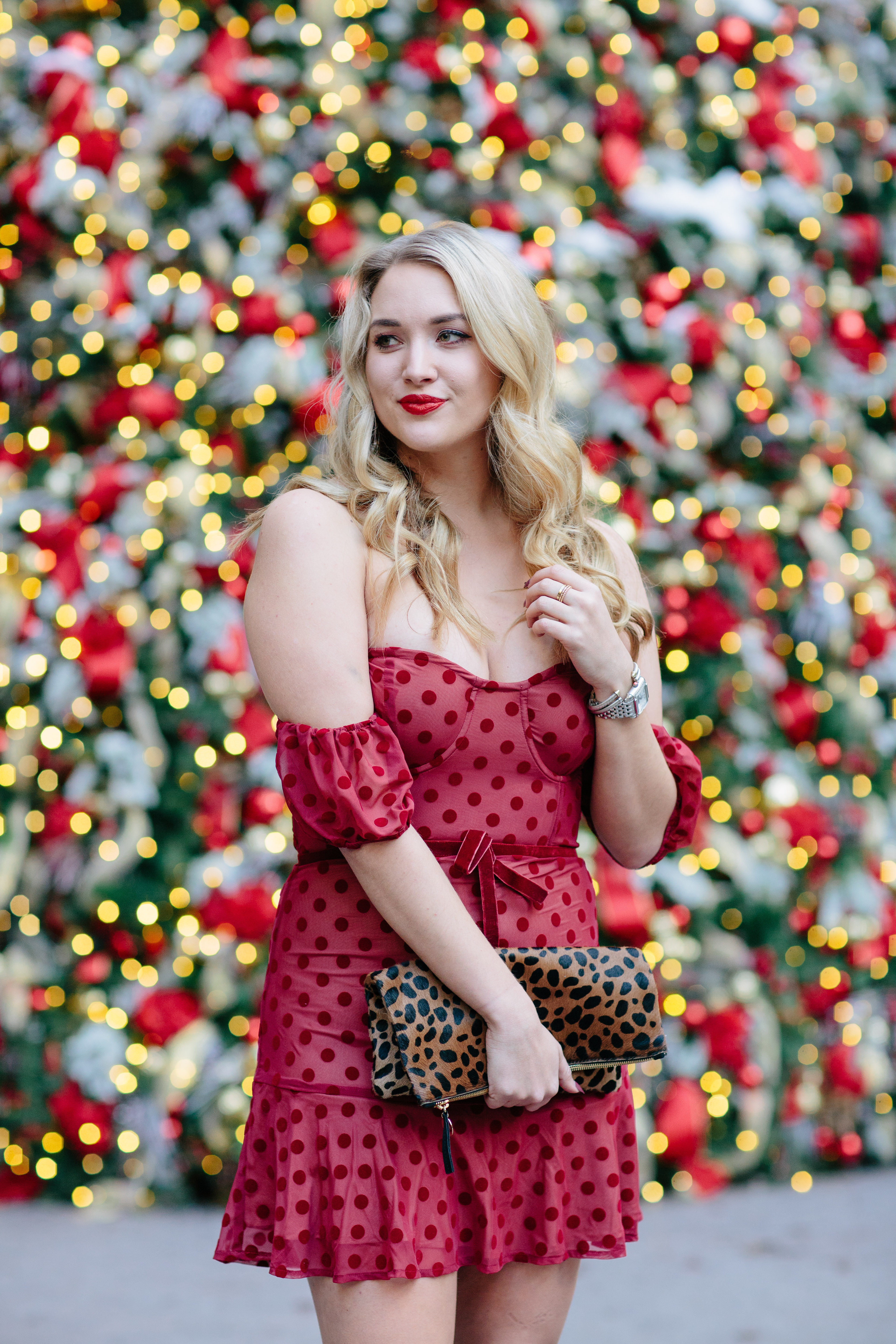 Happy Wednesday y'all! Or basically my Friday for a super long two-week weekend! I'm headed to the airport to go home for a few days today before we jet off to Mexico with my family on Saturday. I've never been so excited for a vacation before, I guess I'm officially becoming an adult!
In terms of vacation shopping, I did the bare minimum this year because it all just snuck up on me! This red polka dot number will definitely be packed in my suitcase to wear on Christmas. It's the perfect Christmas dress, or for off-season just a plain date night dress. The deep burgundy polka dot pattern is so fun, and the little bow on the front makes it sweet. I love that it's a different kind of off the shoulder dress, almost being poofy sleeves, and the corset like fit. I definitely got a ton of looks when I wore this at the Palace on a busy Monday in midtown… it was also 30 degrees outside! I wanted it to be extremely festive, so I paired it with my go-to gold heels for times like this and a pop of print mixing with a leopard print clutch. My earrings have been my favorite all December, and they're perfect for Christmas. They're also perfect if you're a Sooners fan! What do y'all think? Have a great day and thanks for reading!