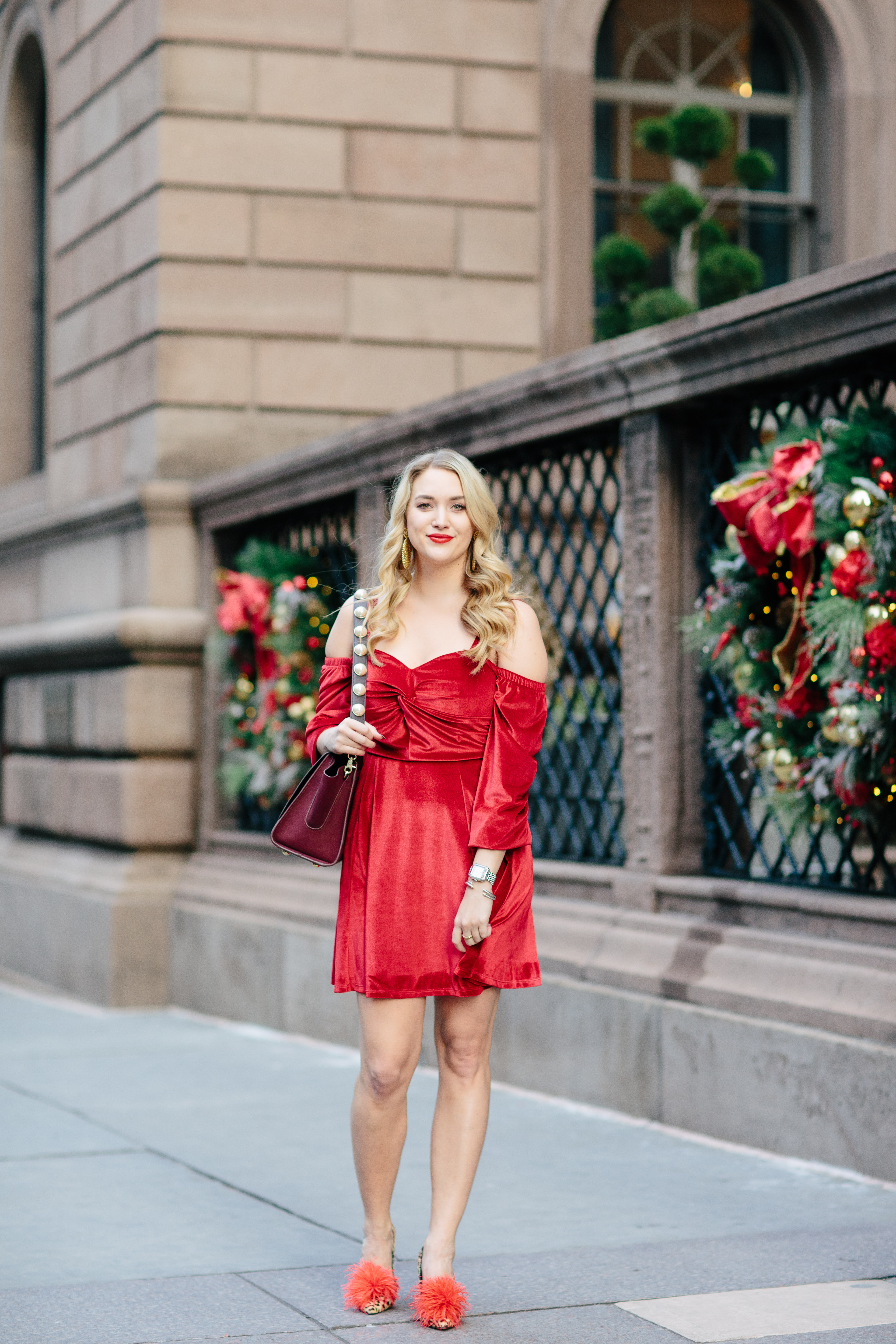 Dress // Shoes // Bag c/o Zac Zac Posen // Lips // Earrings c/o Lisi Lerch
Photos by Pret-A-Photo.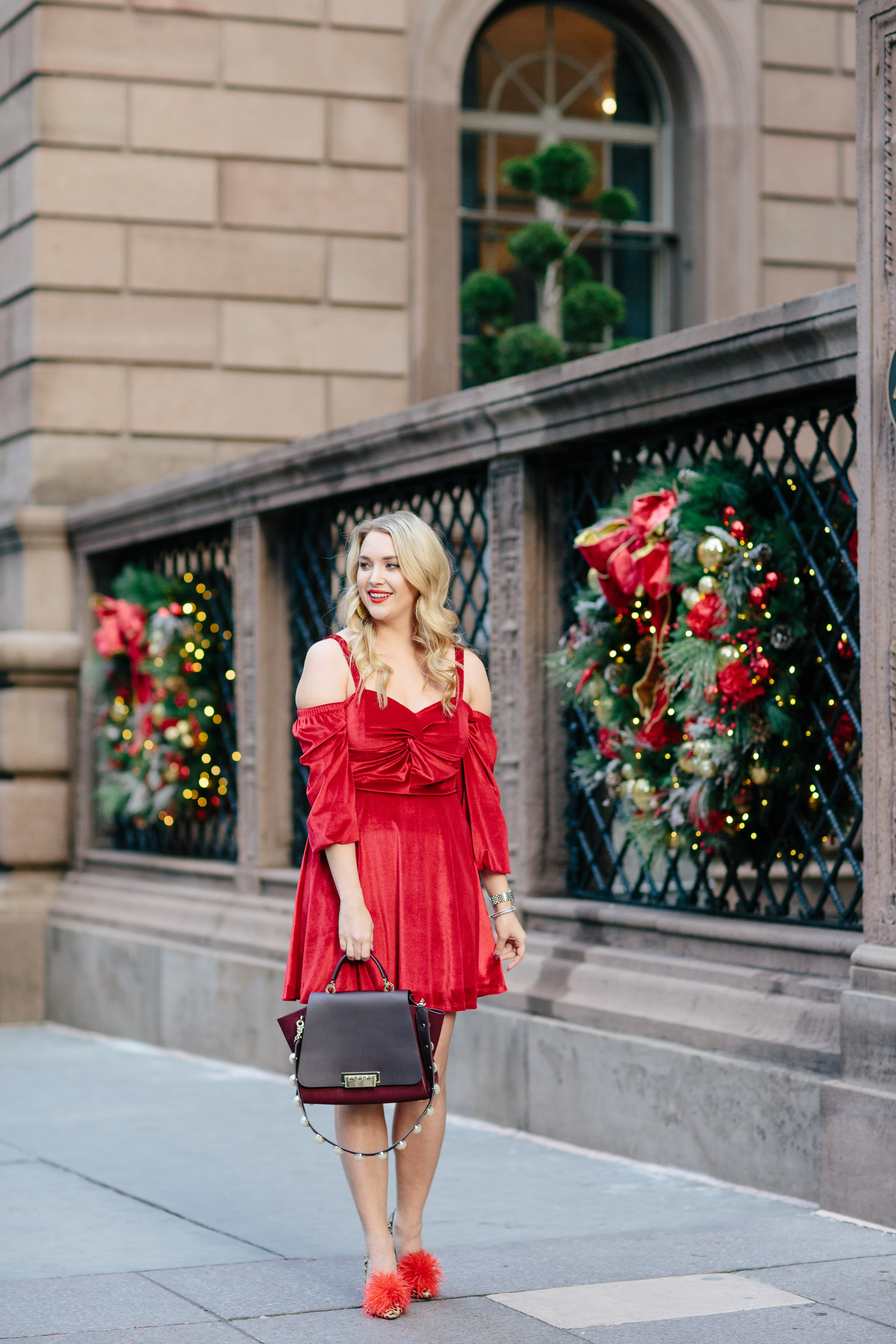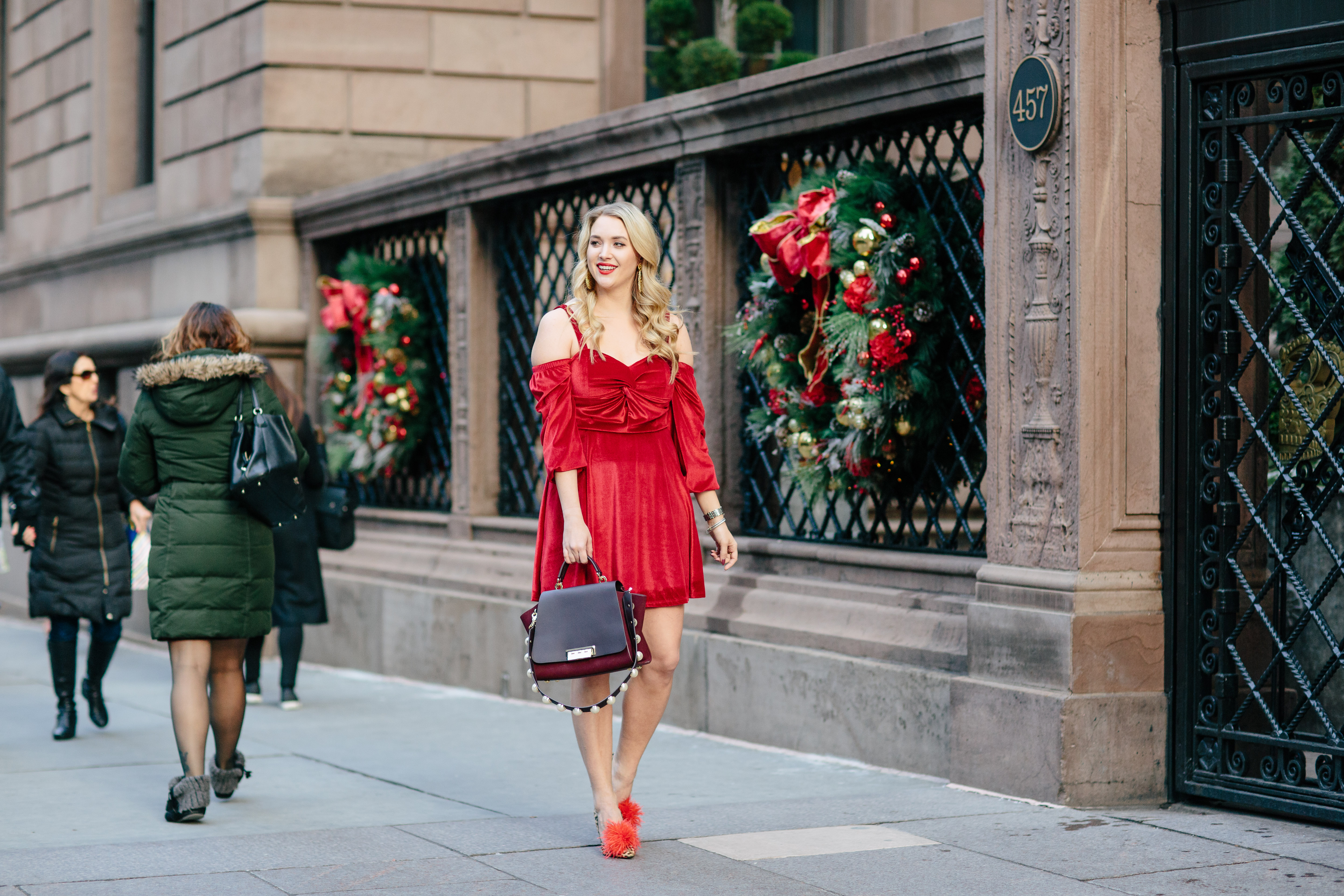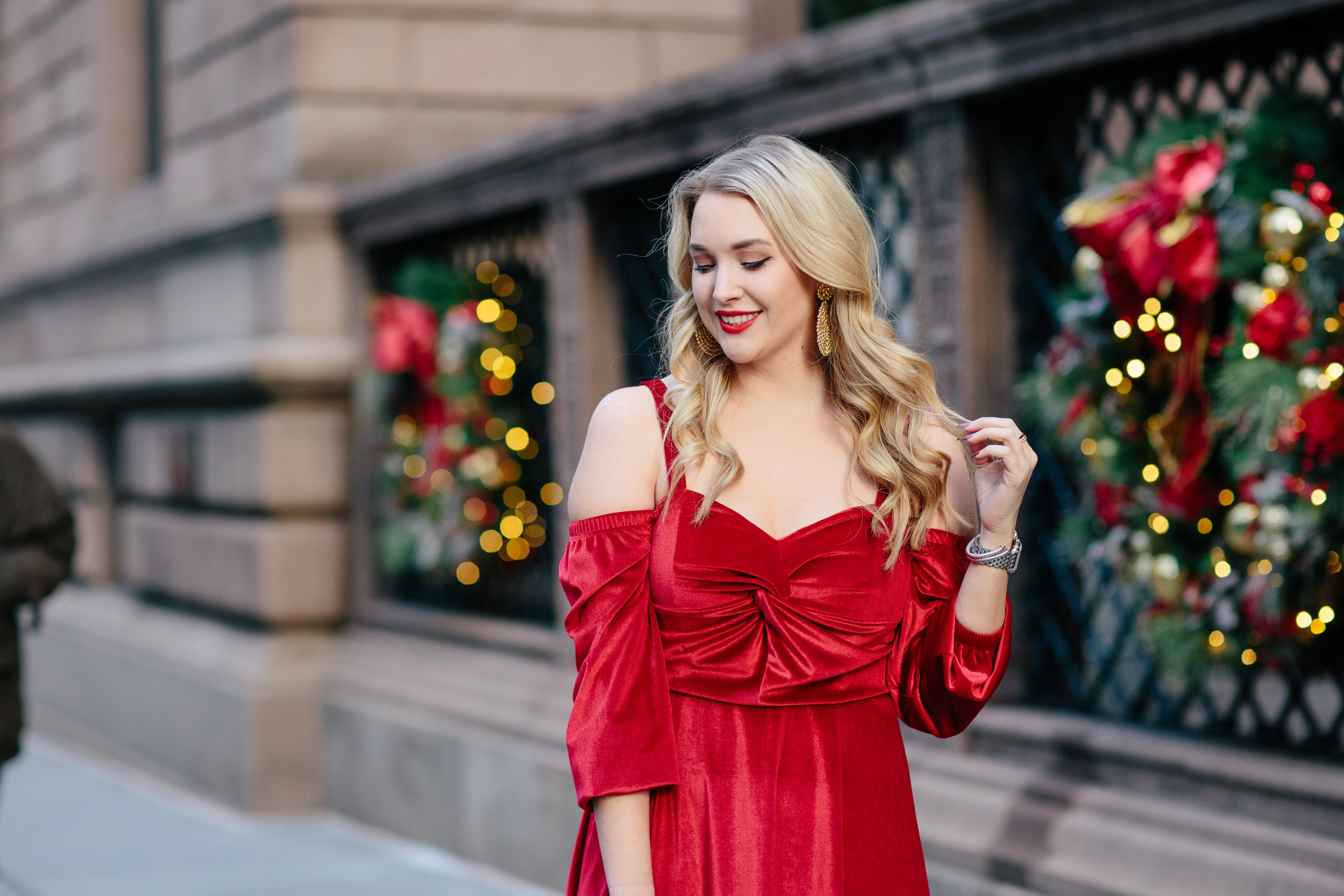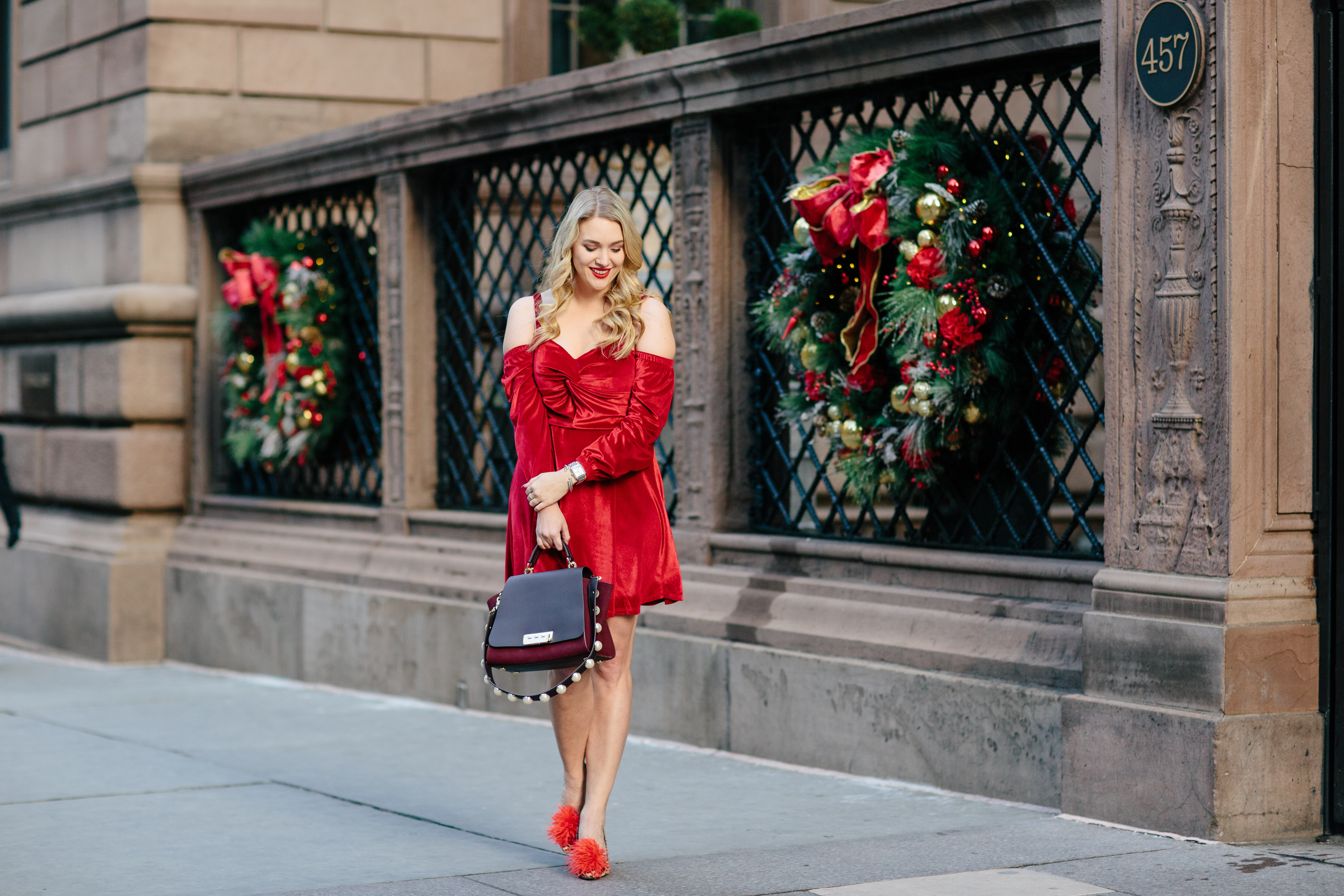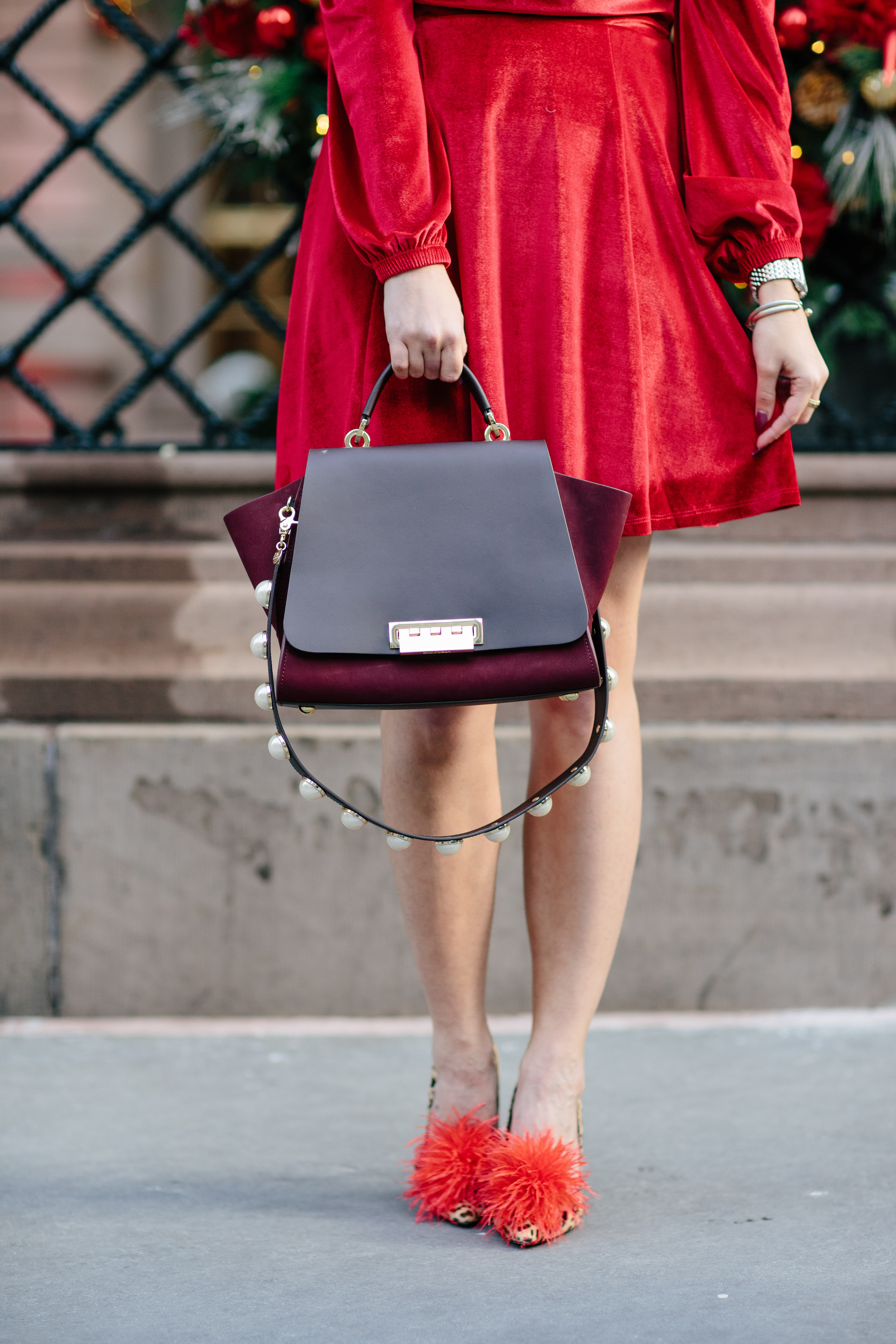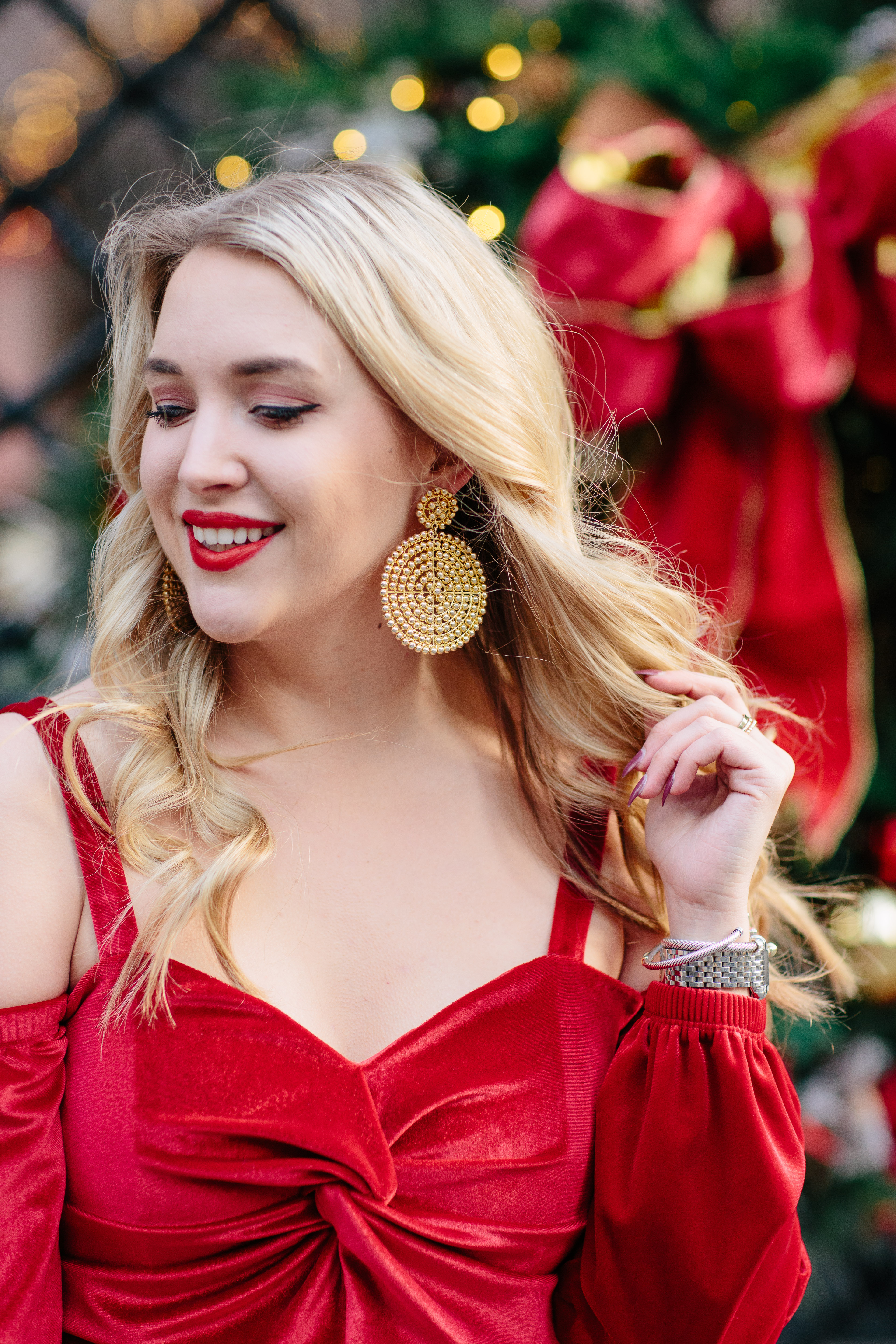 Happy Saturday y'all! We're up early headed to Mexico for the week today and I can't wait! We get in around noon so we have a full day ahead of lounging on the beach, soaking up the sun and drinking margaritas.
Today I'm sharing a super cute red velvet dress for holiday festivities. Since I'm late to the game sharing some of these looks, I also want to point out that these would be perfect for Valentines/Galentines Day too! This red velvet dress is so comfortable, and has the perfect amount of stretch to it. The wrap front detail and cold shoulder cut makes it seasonally appropriate almost all year long, and it's just such a fun item to have in your closet. I added my new favorite bag, this Zac Zac Posen bag literally is a lifesaver. I usually use smaller cross body bags, but I love the size of this one for work and the week. It has the prettiest pearl strap, is a gorgeous Burgundy, can fit my laptop AND camera and is still super lightweight. It would make the perfect gift for any woman on your list! Add a pop of pattern with these leopard shoes and I am completely in the holiday spirit! What do y'all think? Have a great day and thanks for reading!