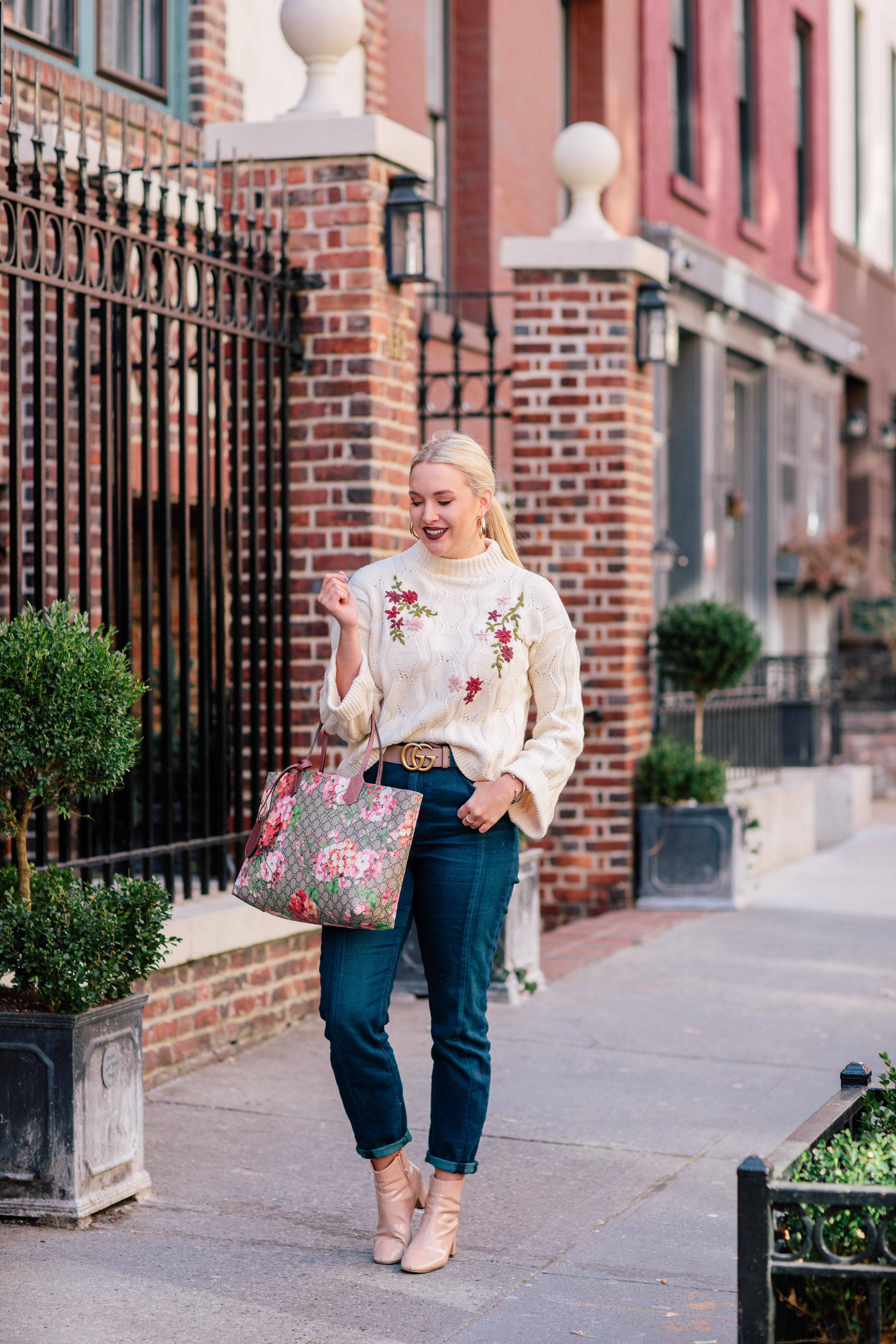 Sweater // Jeans // Boots // Earrings // Bag
Photos by Allie Provost.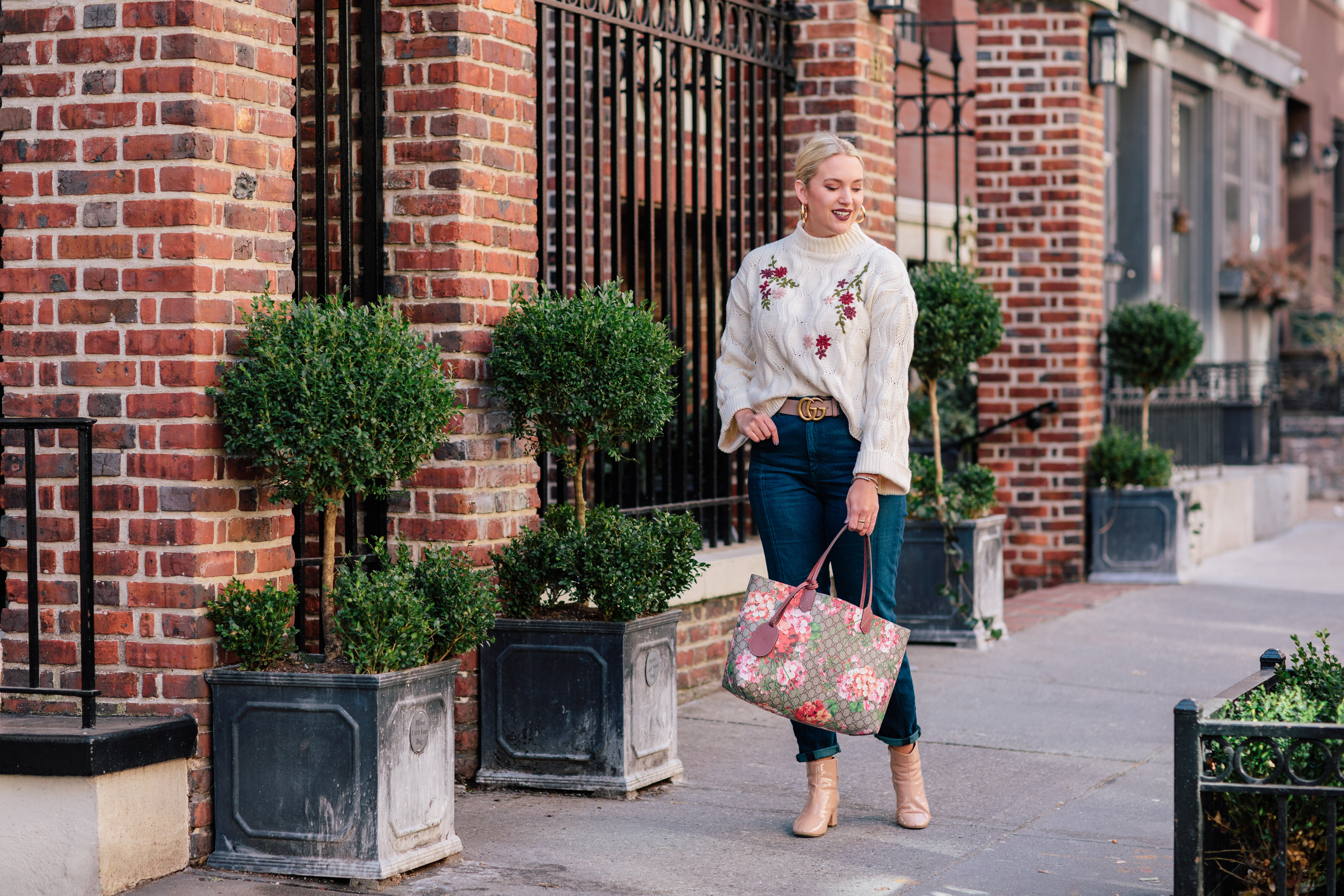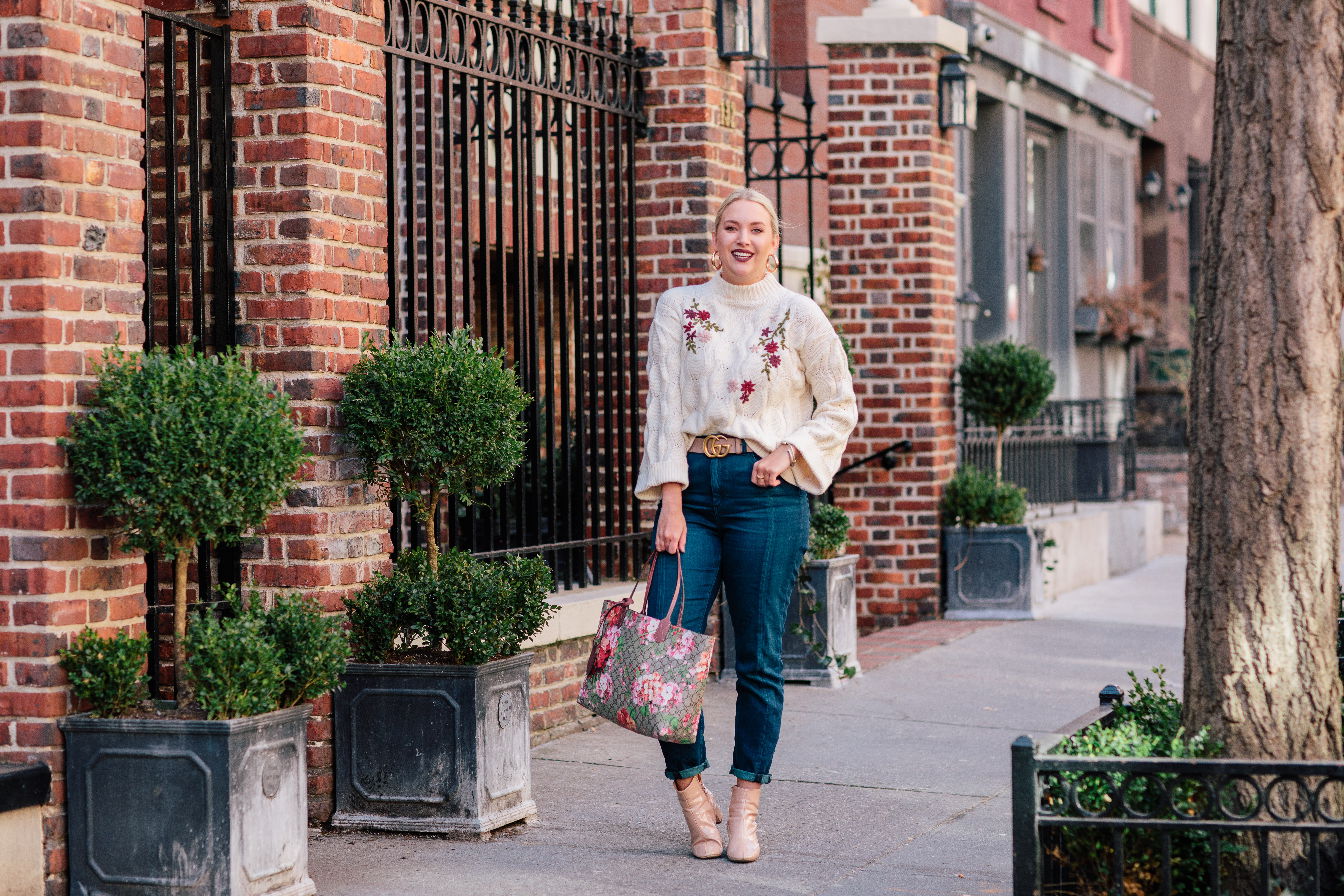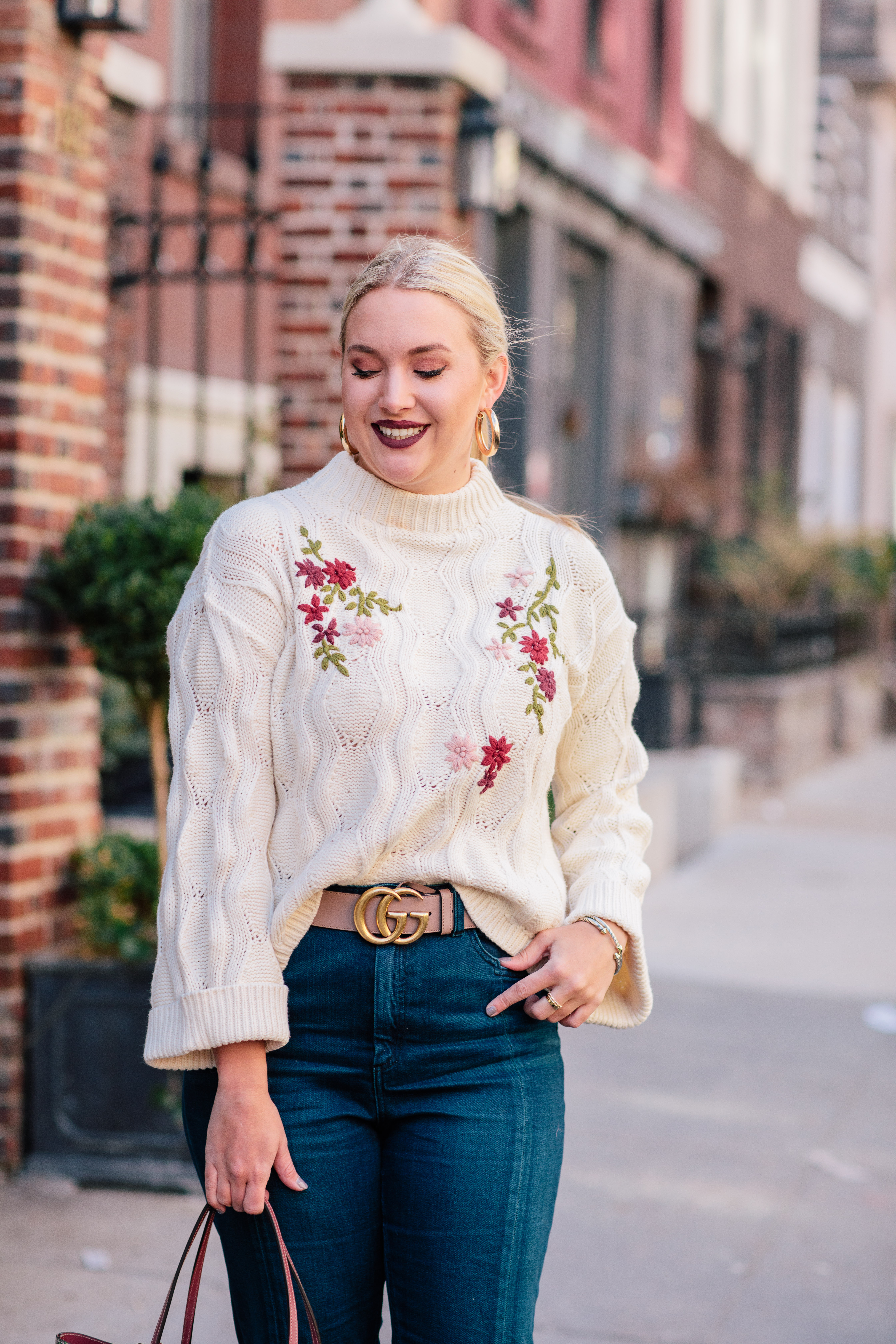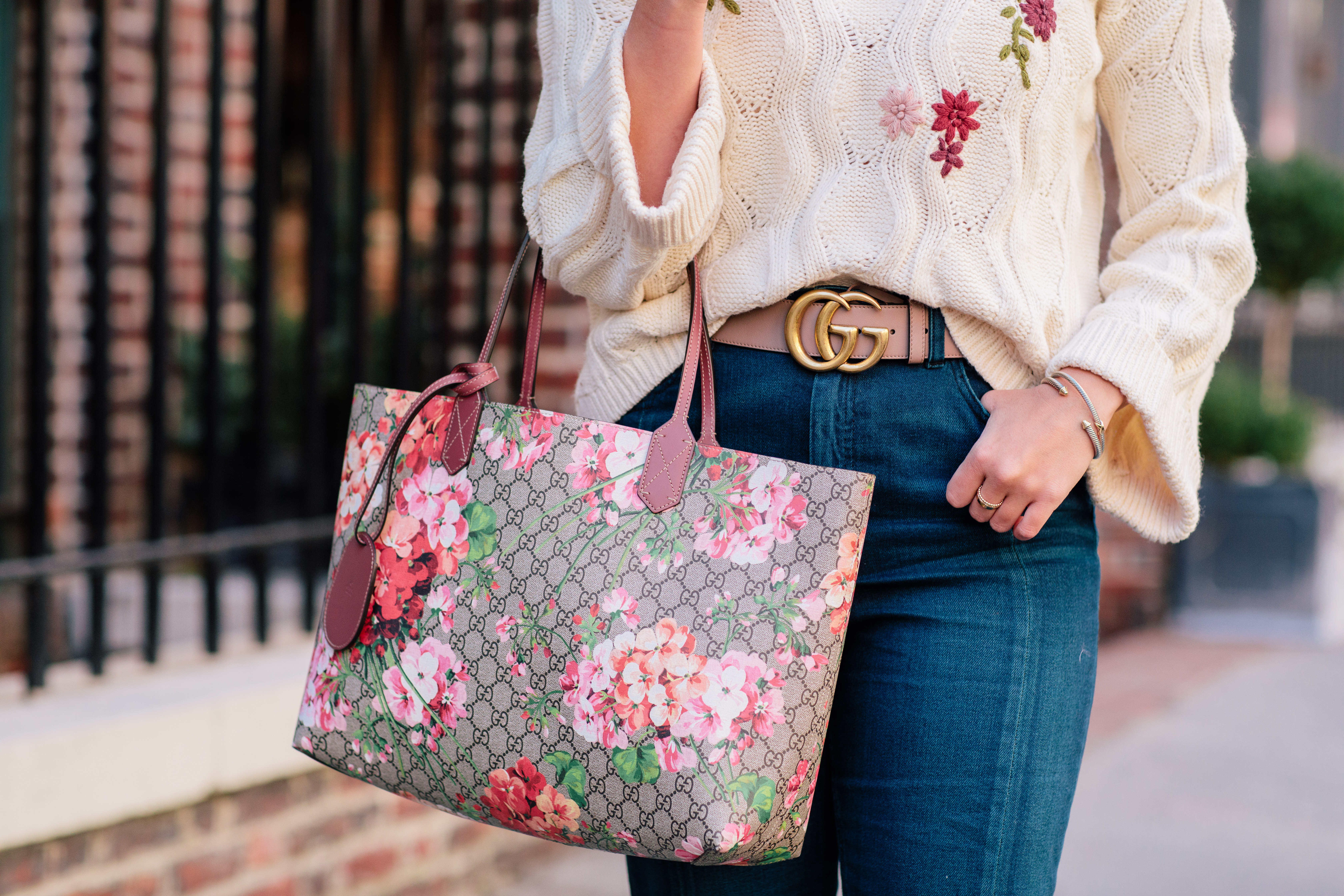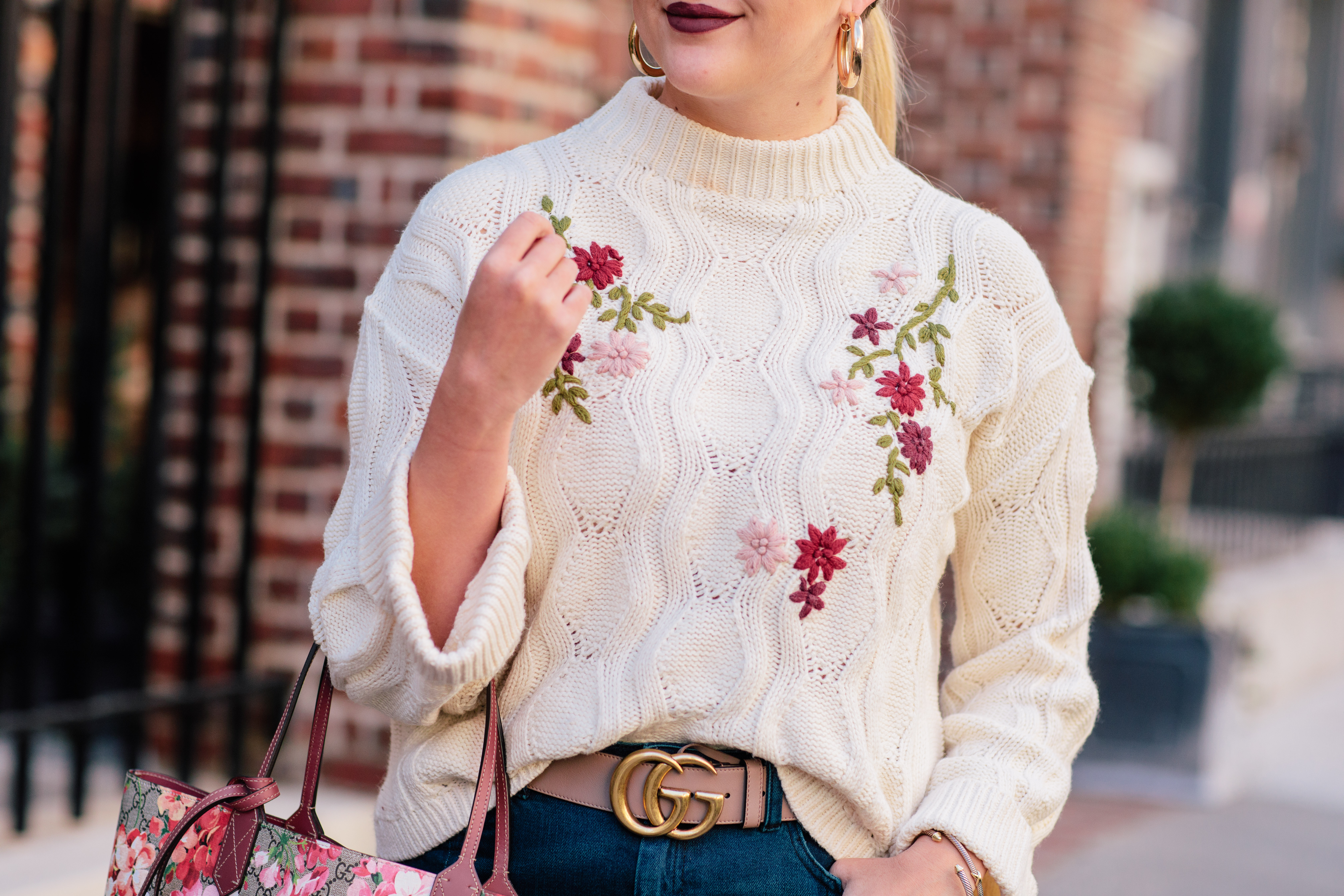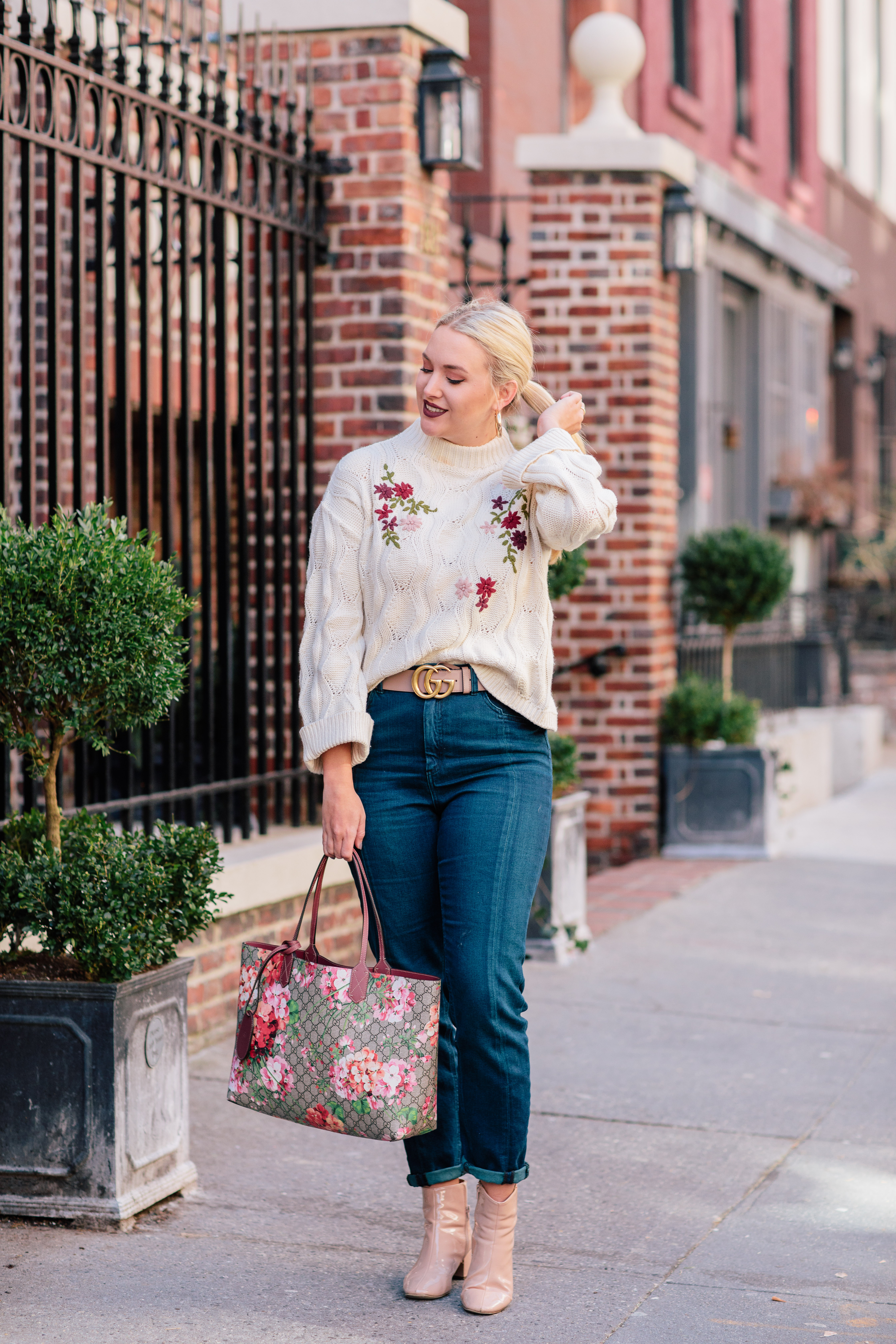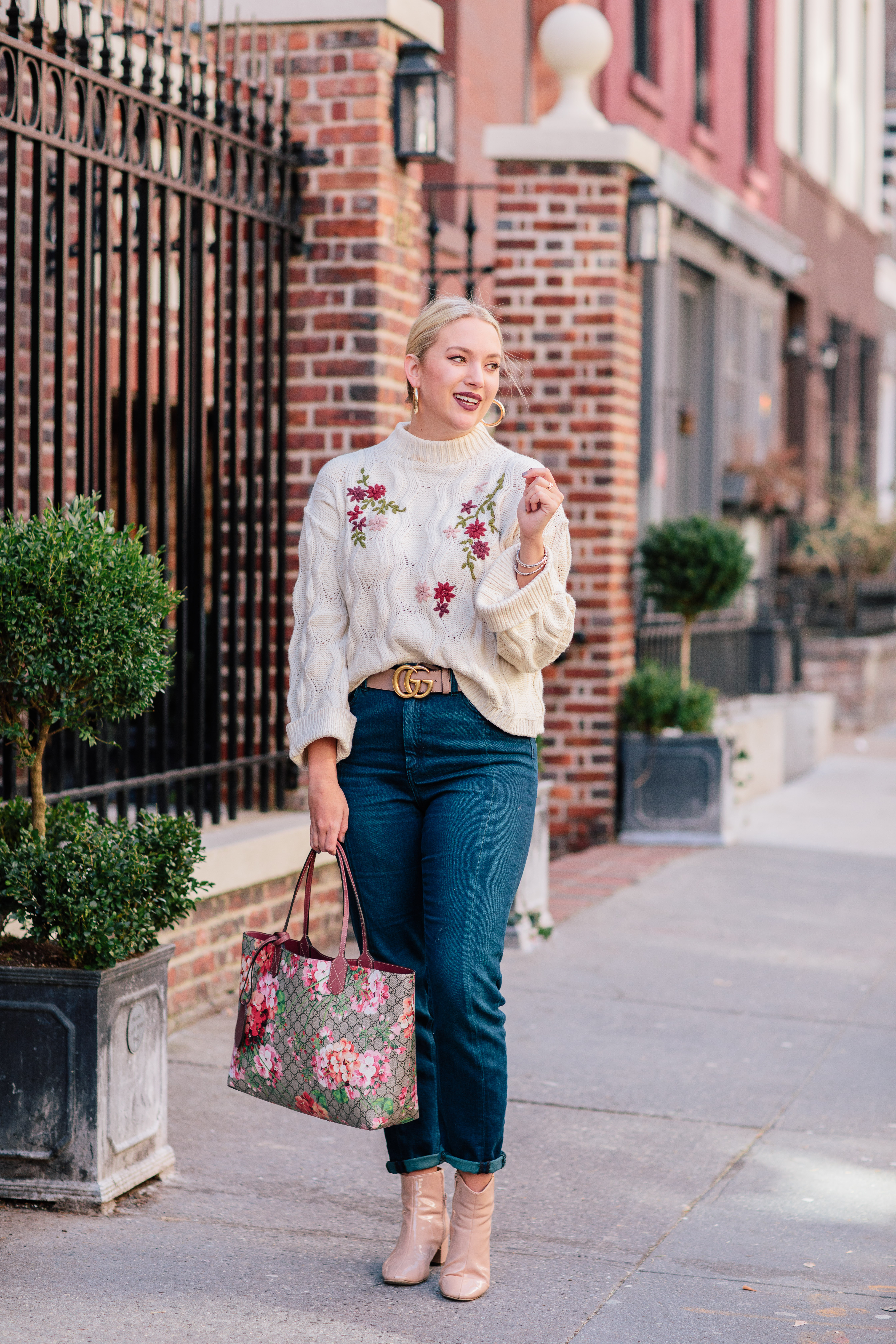 Happy Monday y'all! What a weekend it was here in the city. I officially have seven days to make it to 24 years old and I'm low key FREAKING OUT because I feel SO old and haven't done much planning. It's such an awkward age to turn in my opinion, but I have a ton of fun content coming up to celebrate everything!
Today I'm sharing a casual winter look. When I did an Insta-story Q&A asking what y'all wanted to see, I was surprised to find out that more people wanted to see more casual looks – mainly because I feel like I always wear little dresses and things. So shooting jeans and tops was definitely different for me! I'm obsessed with this mock turtleneck sweater and the embroidery detail, and I always love a good pair of high-waisted jeans. This pair in particular was brand spanking new, and I literally ended up ripping them down the middle when trying to get my pop up tent to fold. It was so funny/embarrassing/mortifying! But from these pictures you would have no idea! I paired a sassy pony and statement earrings to dress it up a bit – am I the only one who has been loving over sized hoops?! What do y'all think? Have a great day and thanks for reading!