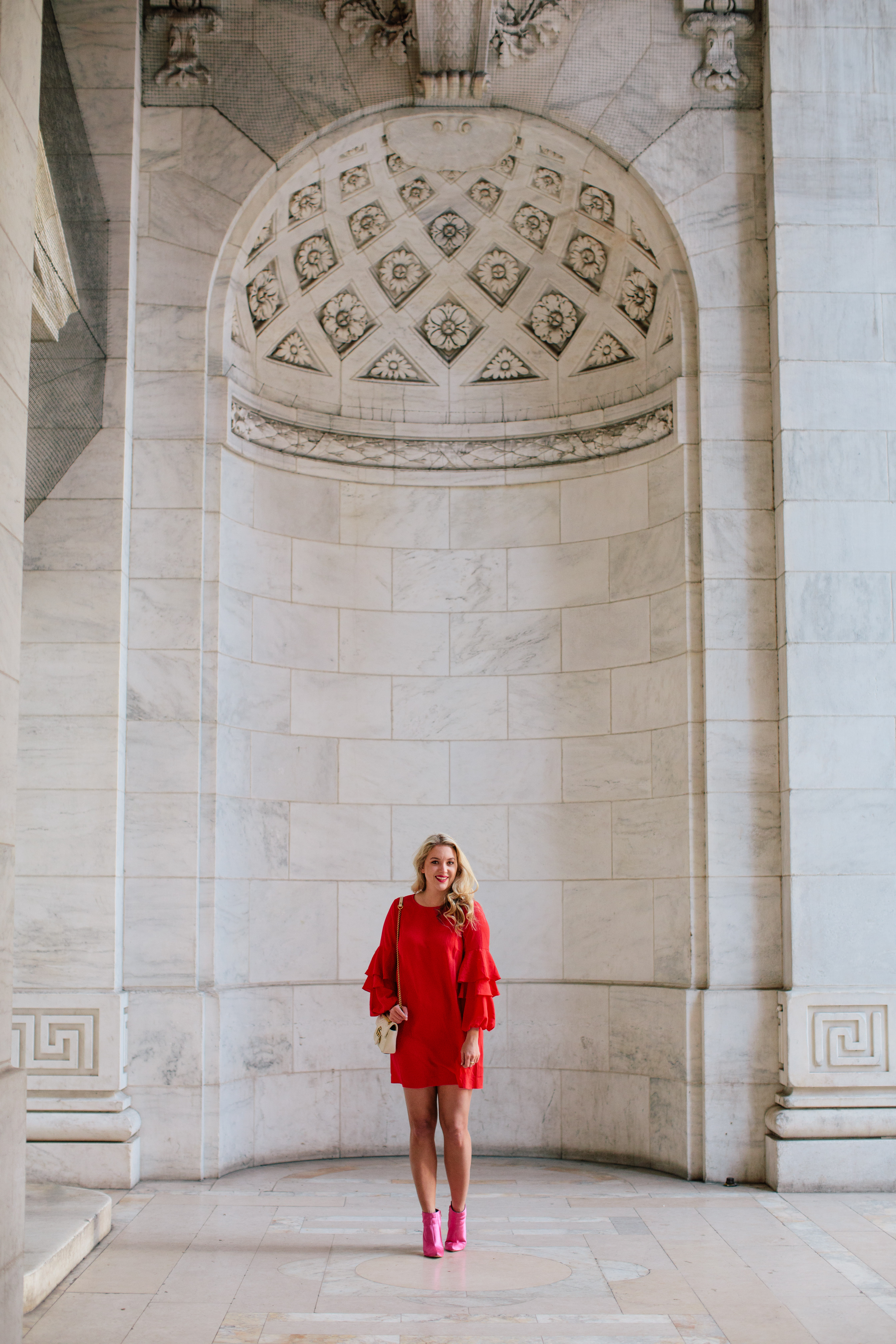 Dress // Booties // Bag // Lips
Photos by Allie Provost.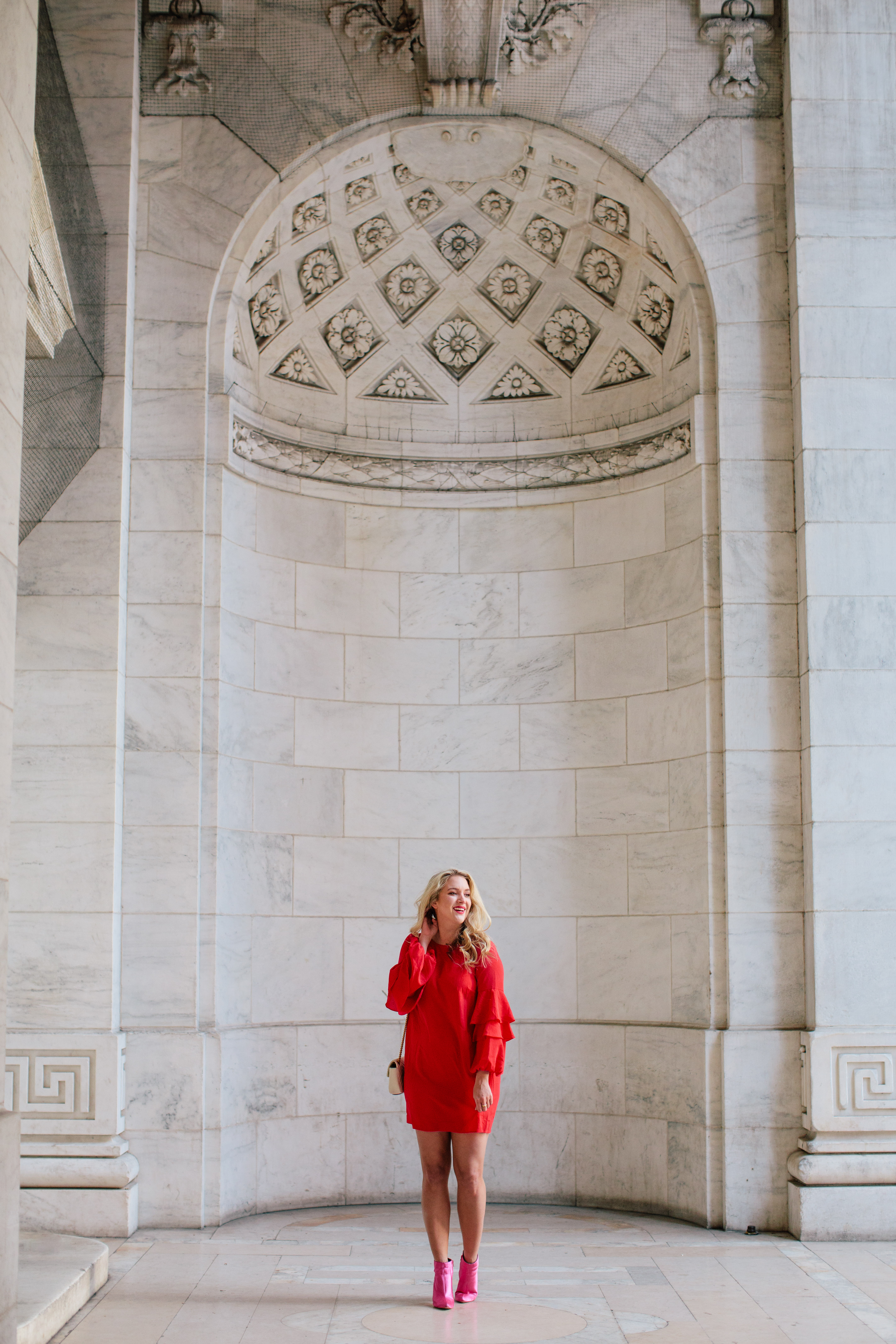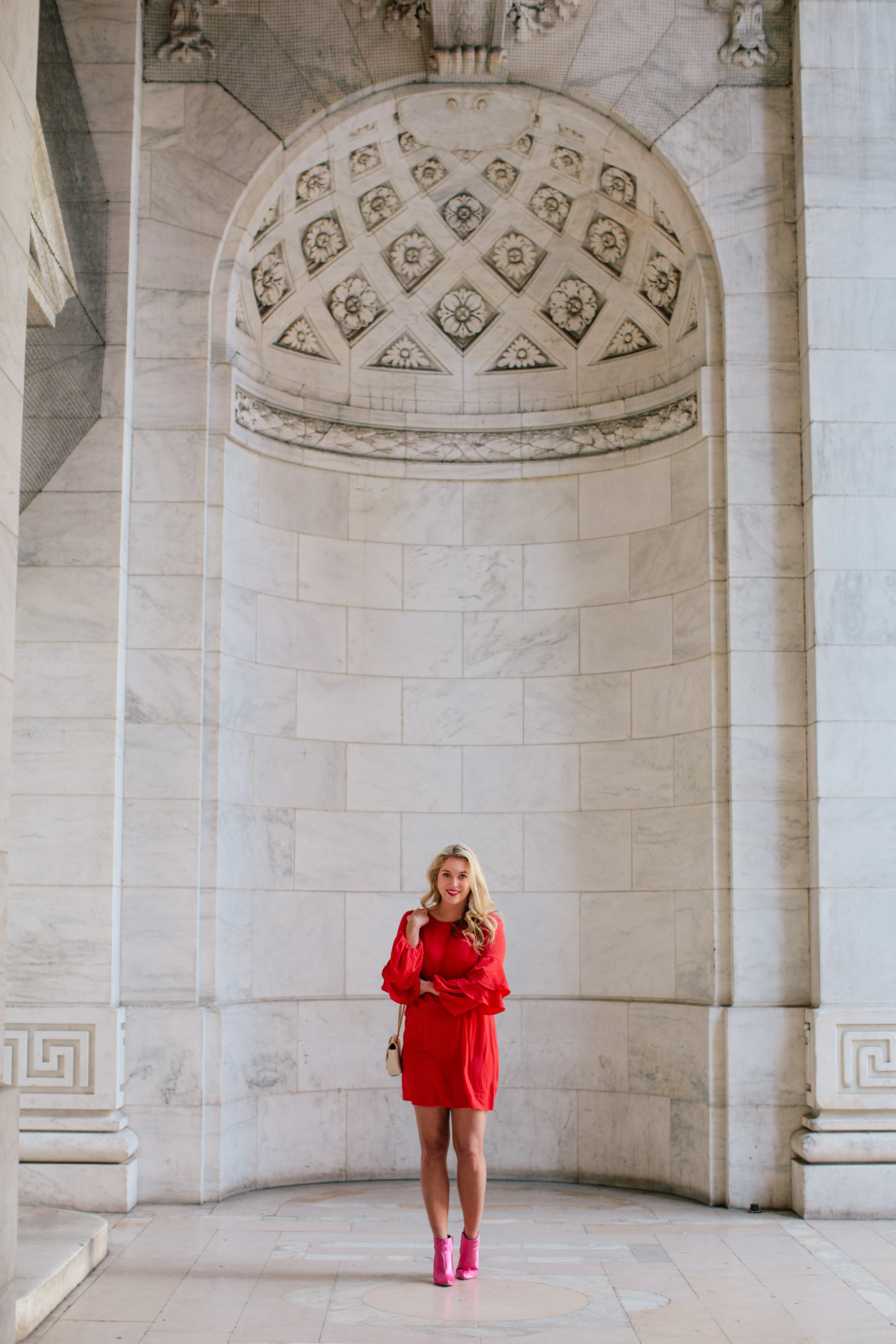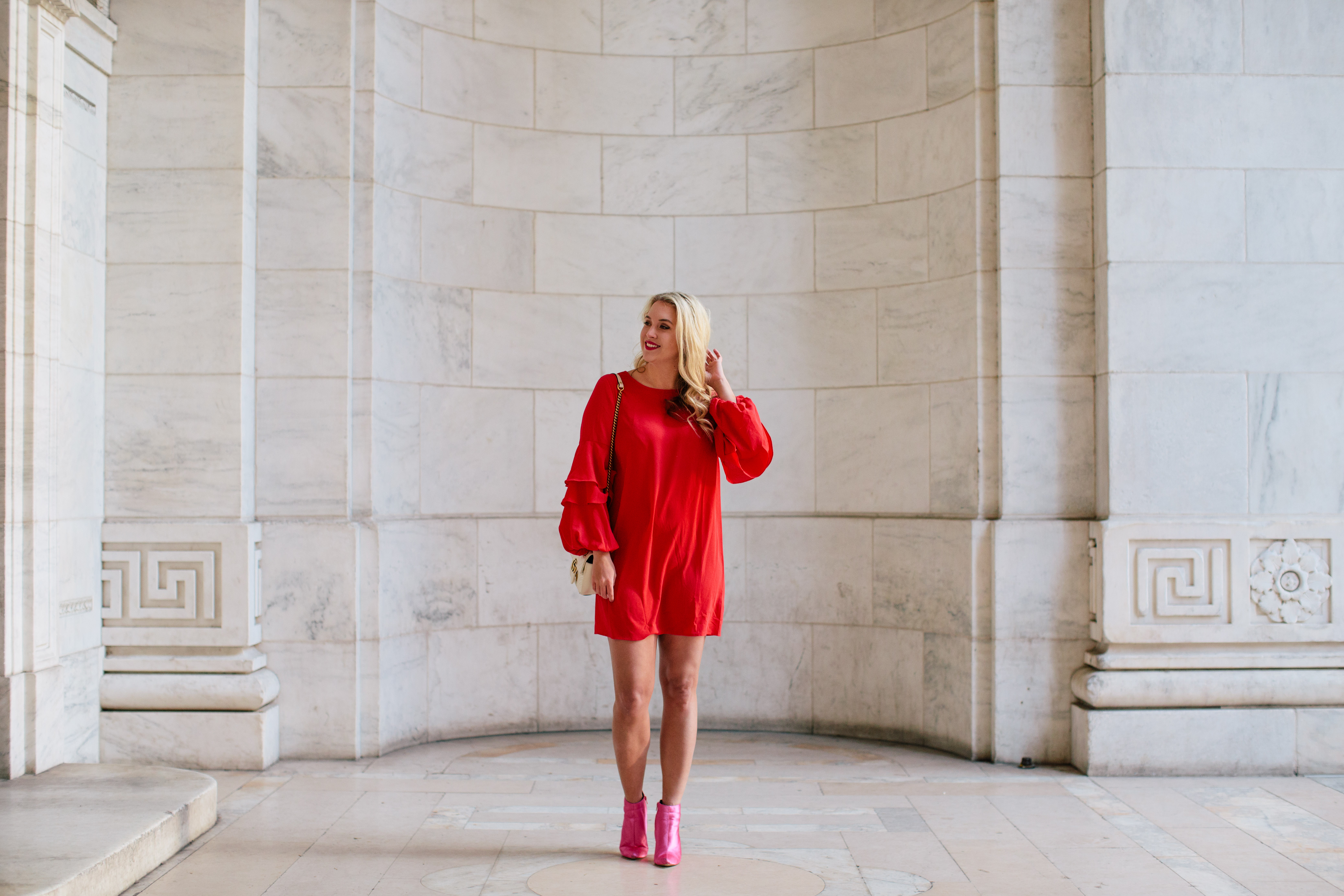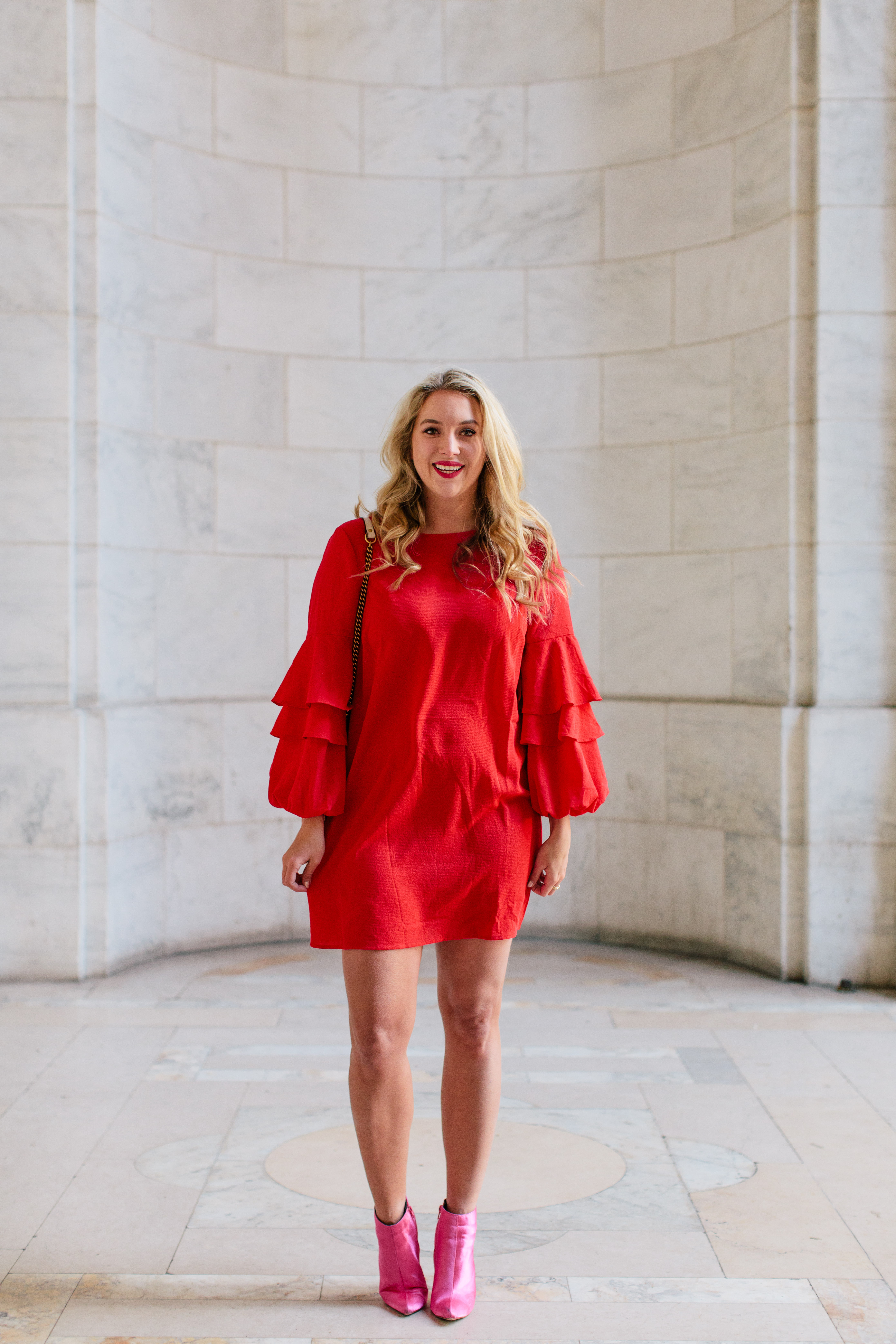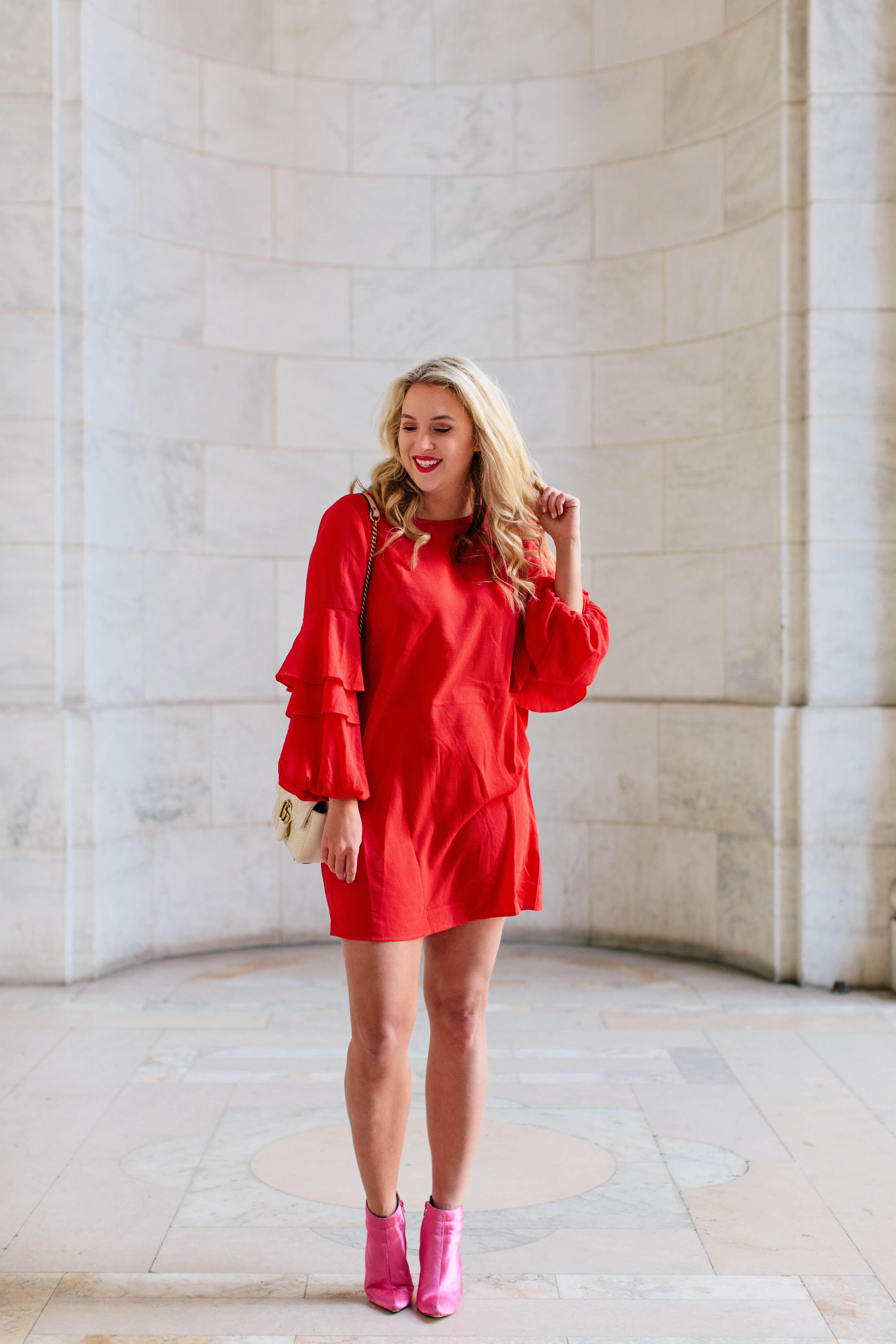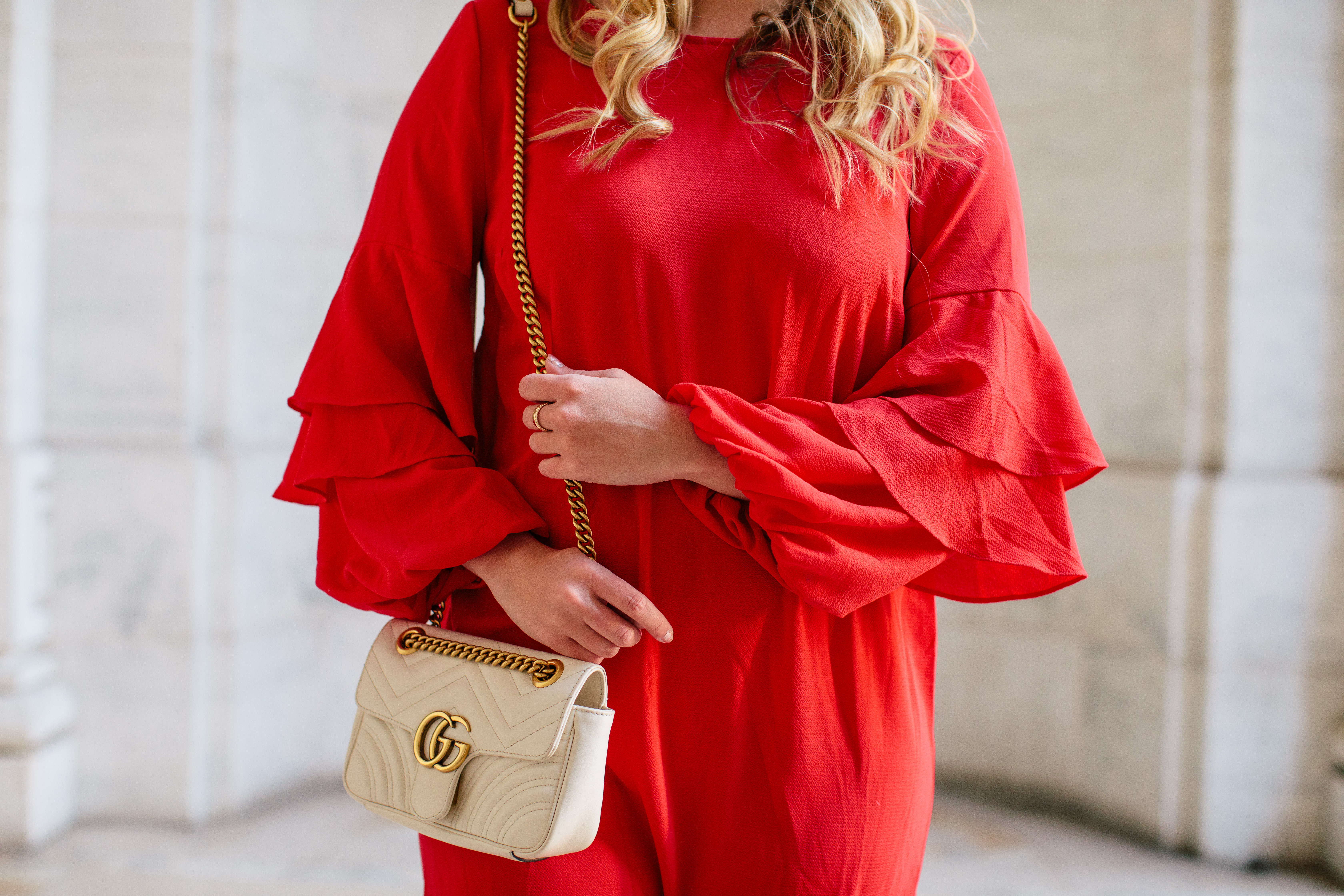 Happy Tuesday y'all and what a day it's going to be! I literally couldn't sleep hardly at all last night so I'm up wide and early trying to be productive this morning. I never really watch TV in the morning, but something about growing up and waking up to The Today Show has really started to intrigue me. I feel like I'm becoming my mom haha!
Today I'm sharing your perfect Valentines/Galentines Day look! This ruffled sleeve shift dress is so perfect and simple for Valentines Day. It's a classic fit with fun details, and I swear it's the perfect shade of red. It reminds me of the salsa dancing emoji! If your city wants to be cold like mine does, you could pair it with a pair of polka dot tights, or over the knee boots for work. I dressed it up with my favorite hot pink booties – these things are SO comfortable, and played on the Valentines Day colors. I'll definitely be wearing this dress this summer with turquoise or white accents, anyone else already thinking way ahead to warmer days? What do y'all think? Have a great day and thanks for reading!